-Lurid Crime Tales-
Tennessee state senator charged with stealing federal funds
[SEATTLETIMES] A Tennessee state senator has been charged with stealing more than $600,000 in federal funds received by a health care company she directed and using the money to pay for her wedding and other personal expenses, federal prosecutors said Wednesday.A criminal complaint unsealed Wednesday charges state Sen. Katrina Robinson with theft and embezzlement involving government programs and wire fraud, U.S. Attorney D. Michael Dunavant said in a news release.

Robinson, a Democrat elected to the General Assembly in 2018 from a Memphis district, is also the director of The Healthcare Institute, which provides training for jobs in the health care field, prosecutors said.


Wow! Second paragraph


The Memphis-based school received received more than $2.2 million in federal grants from the U.S. Department of Health and Human Services.

From 2015 through 2019, Robinson stole more than $600,000 and used it to pay for her wedding and honeymoon, a 2016 Jeep Renegade for her daughter, travel and entertainment for her family, and an event for her state Senate campaign, prosecutors said.

She also used the money to pay for legal fees for her divorce, home improvements and a snow cone business operated by her children, prosecutors said.

The FBI searched the school and her home in February. FBI agents visited her home again on Tuesday, FBI

front man

Joel Siscovic said.

If convicted, Robinson faces a possible sentence of up to 20 years in federal prison. Robinson would be up for re-election in 2022.


Posted by: Fred || 07/30/2020 00:00 || Comments || Link || E-Mail|| [6474 views] Top|| File under:
-Obits-
RIP Herman Cain
[Fox News] Dead at 74 from Covid.

Cain, the co-chairman of Black Voices for Trump, attended the president's rally in Tulsa without a mask on June 20.

Cain was diagnosed in 2006 with stage 4 colon cancer that metastasized to his liver and was given a 30 percent chance of survival. He successfully underwent chemotherapy and had been in remission since.

Cain, who successfully steered food chains like Burger King and Godfather's Pizza to profitability and served as chairman of the Federal Reserve Bank of Kansas City, shot to prominence in 2012 when he launched a bid to be the Republican presidential nominee. While he had a strong following among Tea Party activists, his campaign was derailed when he was accused of sexual harassment and misconduct during his time as CEO of the National Restaurant Association in the late 1990s. He denied the claims but dropped out of the race.

Cain first entered politics in 1996, when he was a senior adviser on Bob Dole's presidential campaign.

Following his 2012 presidential bid, Cain launched T.H.E. New Voice, an advocacy group focused on tax reform, energy policy, and national security, and has become a frequent commentator on news outlets.
Posted by: Frank G || 07/30/2020 11:00 || Comments || Link || E-Mail|| [6474 views] Top|| File under:
Former GOP presidential candidate Herman Cain dies after battle with coronavirus
Herman Cain, a former presidential hopeful who was once considered by President Donald Trump for the Federal Reserve, has died after being hospitalized with the coronavirus. He was 74.

Cain's death was announced Thursday on his website by Dan Calabrese, who edits the site and had previously written about his colleague's diagnosis.

"Herman Cain — our boss, our friend, like a father to so many of us — has passed away," Calabrese said in the blog post. "We all prayed so hard every day. We knew the time would come when the Lord would call him home, but we really liked having him here with us, and we held out hope he'd have a full recovery."

Cain was among the highest-profile public figures in the United States to have died from Covid-19. A 74-year-old survivor of stage 4 colon cancer, Cain had been a business executive and the board chairman of a branch of Kansas City's Federal Reserve Bank before moving into Republican politics and eventually becoming a presidential candidate.

Last year, Trump briefly considered picking Cain as his nominee to join the Federal Reserve Board. Cain remained a vocal supporter of Trump's after his nomination was withdrawn, and he attended the president's controversial reelection rally in Oklahoma in June, shortly before being diagnosed with the coronavirus.

Calabrese did not immediately respond to CNBC's request for additional comment.

Cain had been hospitalized in Atlanta on July 1, two days after being told he had tested positive for Covid-19, according to a statement posted to his social media accounts at the time.

He did not require a respirator and was "awake and alert" when he checked in to the hospital, the statement said. "Please join with us in praying for Mr. Cain, and for everyone who has contracted the coronavirus — as well as their families," it said.

Cain's social media accounts occasionally provided vague updates on his condition. A message on July 5 said he was "making progress" and that "more encouraging news" was expected to come soon. Two days later, Cain's Twitter account said "doctors are trying to make sure his oxygen levels are right."

On July 10, another tweet said Cain himself described his status as "cruise control," because "the progress is slow but his breathing is getting stronger every day. Make no mistake: He is improving!"
Posted by: Beavis || 07/30/2020 10:55 || Comments || Link || E-Mail|| [6463 views] Top|| File under:
Caucasus/Russia/Central Asia
Spies reveal Russian plot to spread chaos with 'news' websites exploiting Covid-19, BLM protests and attacking BOTH Joe Biden and Donald Trump
[Daily Mail, where America gets its news]
New Russian fake news plot is detailed by U.S. intelligence after information is declassified, saying two former GRU spies now run trio of websites


Aim is to spread chaos and division, intelligence sources say


Three websites include articles calling Biden a 'puppet' and portraying Trump as a 'pirate'


Other articles tried to exploit Black Lives Matters protests and link violence to Democratic control of cities where it has happened


Stories echo Russian efforts in 2016 to exacerbate race relations in America and drive corruption allegations against U.S. political figures
Nobody noticed their impact in 2016, it was so small, so no reason to expect them to be more effective now that we're on our guard.
Posted by: Skidmark || 07/30/2020 00:00 || Comments || Link || E-Mail|| [6507 views] Top|| File under:
Fifth Column
REPORT: John Brennan Finally Blocked From Accessing Classified Information?
[WashingtonExaminer] Former CIA Director John Brennan, a vocal critic of President Trump, found out he had been blocked from accessing his classified notes and records while working on his new memoir.
He writes in his forthcoming book, Undaunted: My Fight Against America's Enemies, at Home and Abroad, that after months of "haggling" he discovered the CIA was abiding by the directive Trump gave in August 2018 "that purportedly forbids anyone in the intelligence community from sharing classified information with me."


Memoirs are a person's memories of his experiences, fallible as they might be.

The White House confirmed the directive was being enforced, which is news considering the New York Times reported in May of last year that the president never revoked Brennan's security clearance.

Brennan, who acknowledges he is in the "crosshairs" of the criminal inquiry into the Russia investigation led by U.S. Attorney John Durham, claimed he asked the CIA for his official records including his personal notes and any classified CIA documents that he had signed, but the agency denied his request.


Work product belongs to the employer.

The CIA declined to comment to the Washington Post, which reviewed some passages from Brennan's book that is due to be published on Oct. 6. The book is being published by Celadon Books, and the publisher's preview begins with Brennanie's "first and only security briefing with President-elect Donald Trump" on Jan. 6, 2017.

Durham is also reportedly scrutinizing Brennan in relation to British ex-spy Christopher Steele's deeply flawed dossier. In particular, the prosecutor is looking for answers concerning how it was used in the 2017 assessment, why Comey and then-FBI Deputy Director Andrew McCabe insisted on it being part of the assessment, how allegations from the dossier ended up in the assessment's appendix, and whether Brennan misled about the dossier's use.
Posted by: Woodrow || 07/30/2020 12:04 || Comments || Link || E-Mail|| [6477 views] Top|| File under: Commies
Portland police union claims Commissioner Hardesty violated her oath of office
[KATU] Portland Police Association President Daryl Turner is calling for an investigation into several comments recently made by City Commissioner Jo Ann Hardesty.Turner said Hardesty's accusations were false or lacked proof and that if she knew they were false when she said them, then she violated her oath of office by not performing her duties honestly. He said if she did not know they were false, then she still violated her oath of office by not performing her duties faithfully and ethically.

In the email the Portland Police Association sent to Mayor Ted Wheeler and the other members of Portland City Council, Turner lists multiple quotes by Hardesty and states why he believes they are false.

One quote from Hardesty was pulled from her interview with Marie Claire magazine. In it she said, "I believe Portland Police [Bureau] is lying about the damage—or starting the fires themselves—so that they have justification for attacking community members."

The Portland Police Association says there are videos showing members of the public setting fires and there is no evidence that police started any of the fires during the past two months of protests.

When challenged on this accusation, Hardesty said, "Using unfounded claims and misinformation is something no one in any position of power should do, and you deserve better... As a public servant I need to be careful making statements out of misinformation, and I take this to heart."

Wheeler also questioned Hardesty's claims that Portland

coppers

were starting fires at the protests. He said he expects that if Hardesty, as fire commissioner, has knowledge that city employees have engaged in arson, that she will order an investigation be opened.

KATU News contacted Hardesty's office Tuesday, but they said she would not be available for an interview.

Posted by: Fred || 07/30/2020 00:00 || Comments || Link || E-Mail|| [6476 views] Top|| File under: Antifa/BLM
Home Front: Politix
DAs backed by Soros, other liberal activists join fray in clash with police
[FoxNews] Under-the-radar political investments made by progressive groups in recent years may be paying off.

Protesters in Austin, Texas; Tempe, Ariz.; and Portland, Ore., took to the streets in their respective cities to march in step with the Black Lives Matter movement. In some instances, police and federal agents clashed with protesters, but in one demonstration, protesters paid their respects to one of their own in Texas.

Calls for drastic criminal justice and police reforms have swept the country since the death of George Floyd, but local prosecutors already are making waves on that front -- in a sign that under-the-radar political investments made by progressive groups in recent years are paying off.

District attorneys and current candidates whose campaigns benefited from the work of left-wing organizations – including ones backed by liberal billionaire George Soros – are now pushing for new practices that could see sharp reductions in prosecutions and incarcerations.

Soros, through the Justice & Public Safety PAC and other groups, has been spending millions of dollars on prosecutorial races in recent years, with a number of beneficiaries making headlines since their elections.

St. Louis Circuit Attorney Kim Gardner, who was boosted by Soros in her campaign, drew controversy when she announced her office was bringing felony charges against Mark and Patricia McCloskey, the couple who brandished guns outside their home as protesters marched by in June.

Another high-profile prosecutor who has been backed by Soros in the past is Cook County, Ill. State's Attorney Kim Foxx. Foxx drew national attention when she dismissed the case against actor Jussie Smollett, who had been accused of faking a hate crime attack against himself. The case was later taken over by a special prosecutor who filed new charges.

Foxx is seeking reelection this year and already won her Democratic primary. Regarding ongoing protests in her jurisdiction, she has said that her office will lean toward dismissing cases coming from protests or curfew violations (Mayor Lori Lightfoot imposed a curfew between May 30 and June 6 after a George Floyd protest).

"The question it comes down to is, is it a good use of our time and resources?" Foxx told the Chicago Sun-Times. "No, it's not."

Looking at her term in office, a report from the Law Enforcement Legal Defense Fund found a 13 percent decline in guilty pleas or verdicts in felony cases and a 39 percent increase in dropped or lost cases after Foxx took office in 2016.

San Francisco District Attorney Chesa Boudin, another beneficiary of Soros-tied contributions, recently defended the movement to defund police. In a discussion with Rep. Ayanna Pressley, D-Mass., earlier in July, Boudin questioned whether money going to police was "the most effective" use of taxpayer dollars.

Boudin is also one of a number of district attorneys participating in "Truth, Justice and Reconciliation Commissions," teaming with the Grassroots Law Project, an organization co-founded by activist Shaun King that calls for defunding police.

The other district attorneys who are participating in these commissions are Philadelphia DA Larry Krasner and Suffolk County, Mass., DA Rachael Rollins, who have both benefited from Soros' support.

Krasner, who was elected after Soros put $1.45 million into a political action committee that supported him, has also taken a public stance regarding events that have spun out of the protests over Floyd's death, particularly the federal response to violent demonstrations in cities like Portland.

In a Washington Post op-ed he co-wrote with Baltimore DA Marilyn Mosby, Krasner threatened to have federal officers arrested and charged if they overstep their authority in his jurisdiction, after officers in Portland were accused of using excessive force.

In Contra Costa County, Calif., District Attorney Diana Becton – also backed by Soros – changed how her office handles police shooting cases, removing deputy district attorney Barry Grove from his role as the main prosecutor in such cases, switching to a team approach, according to the Mercury News.

Becton also announced earlier this month that she was filing hate crime charges against Nichole Anderson and David Nelson, White people who were allegedly caught painting over a Black Lives Matter mural.

Orlando State Attorney candidate Monique Worrell is also backed by a group linked to Soros in her quest to fill the seat that will be vacated by Aramis Ayala, who was also supported by Soros. Worrell's platform calls for an end to cash bail, which would result in more defendants being released before their trial. She also says that incarceration should be a "last resort," and that those who do not pose "a threat to the physical safety of others" should not be placed behind bars.

Worrell's opponent Ryan Williams has cited the Soros connection as a point of attack, and Worrell has accused Williams of playing on anti-Semitic tropes by mentioning Soros' involvement. But the Jewish political philanthropist is not the only player in the game of prosecutorial campaigns.

Real Justice PAC, also co-founded by Shaun King, has supported 29 head prosecutors and state attorneys general since 2018, including several who were also backed by Soros, such as Gardner, Boudin, Rollins and Becton. The organization is also backing the 2020 campaigns of Foxx and 13 other candidates seeking office.

The organization's goals include electing – and recruiting – candidates who would make changes to criminal justice systems such as ending cash bail and "rolling back practices that lead to mass incarceration."

One 2020 candidate Real Justice succeeded in getting elected already is Multnomah County, Ore., District Attorney Mike Schmidt, who will be in a key position when he takes office on Aug. 1, given that his jurisdiction includes Portland, where riots have been taking place amid months of protests following Floyd's death.

Schmidt has said that he would potentially drop charges against nonviolent protesters when he is in office, according to local NBC affiliate KGW.

Delia Garza, who won the Democratic primary in Travis County, Texas, and will run unopposed in November, is also backed by Real Justice. Garza has already said that her office will decline to prosecute certain types of cases.

"We're not going to prosecute low-level drug offenses. We're not going to prosecute crimes that are an extension of someone being in poverty, basically," Garza said, according to KXAN. "You know, we're going to look at the way that we prosecute crimes like prostitution, because so many times those things, those kinds of crimes are related to poverty in some kind of way."
Posted by: Skidmark || 07/30/2020 10:39 || Comments || Link || E-Mail|| [6490 views] Top|| File under:
Barry Soetoro to give eulogy at civil rights icon John Lewis's funeral
[Washington Examiner] Former President Barack Obama will reportedly deliver a eulogy at the funeral of civil rights icon John Lewis.

Obama, who awarded the former activist and Democratic congressman a Presidential Medal of Freedom, will appear at Lewis's funeral on Thursday with former Presidents Bill Clinton and George W. Bush, according to multiple Wednesday reports. The funeral will take place at 11 a.m. at Ebenezer Baptist Church in Atlanta, Georgia, where Obama is expected to speak.

Lewis died at age 80 earlier this month. He was diagnosed with stage 4 pancreatic cancer at the end of 2019.

"He loved this country so much that he risked his life and his blood so that it might live up to its promise. And through the decades, he not only gave all of himself to the cause of freedom and justice, but inspired generations that followed to try to live up to his example," Obama wrote in a Medium post following Lewis's death.

"Not many of us get to live to see our own legacy play out in such a meaningful, remarkable way. John Lewis did. And thanks to him, we now all have our marching orders — to keep believing in the possibility of remaking this country we love until it lives up to its full promise," the former president concluded.
Posted by: Besoeker || 07/30/2020 02:39 || Comments || Link || E-Mail|| [6480 views] Top|| File under:
Judge rules St. Louis prosecutor must release records in bungled prosecution of ex-governor
This Soros-Supported B*tch
[Just The News] Circuit attorney has ignored open records request for over a year concerning records in bungled prosecution against former Missouri Gov. Eric Greitens

A judge has ordered the chief prosecutor for St. Louis to release records from the bungled prosecution of former Missouri Gov. Eric Greitens following a yearlong fight to obtain those records through a state sunshine law request.

The sunshine request, brought by Just the News founder John Solomon, was presented to St. Louis Circuit Attorney Kim Gardener last July. The query sought the release of roughly two and a half years' worth of communications between Gardner, her staff, and numerous individuals such as George Soros, the Missouri Workforce Housing Association, state Representatives Stacy Newman and Jay Barnes, and others.

Gardner first ignored the request and then claimed that the requested documents were exempt from the state's sunshine provision.

Solomon's legal team, from the Southeastern Legal Foundation and the Freedom Center of Missouri, said in a filing in April that those decisions by Gardner's office were knowing violations of Missouri's sunshine law. In that filing they asked for the release of the documents and for the awarding of several thousand dollars' worth of damages pursuant to state statute.

Circuit Judge Christopher McGraugh ruled in Solomon's favor on Monday. The circuit attorney's office has signaled it will appeal the order.

Gardner "had no excuse for refusing to respond to Mr. Solomon's lawsuit, just as she had no excuse for refusing to produce the open public records he requested more than a year ago," Freedom Center of Missouri Attorney Dave Roland said Tuesday.

"We applaud Judge McGraugh for granting judgment in Mr. Solomon's favor due to the Circuit Attorney's reckless, dilatory, and intentional choice to flout the law," he added.

Gardner's office is "responsible not only for knowing the law, but for making sure it is applied fairly and properly," said SLF General Counsel Kimberly Hermann. "It is unconscionable that a prosecuting attorney would directly disobey not only the Sunshine Law, but also a direct court order."

Posted by: Frank G || 07/30/2020 00:00 || Comments || Link || E-Mail|| [6472 views] Top|| File under: Commies
Polls: Biden's Lead in Minnesota Narrows
Two polls released on Tuesday show that presumptive Democrat nominee Joe Biden's lead over President Donald Trump has slipped in the key battleground state of Minnesota.

A Trafalgar Group poll of 1,129 likely voters conducted between July 23 and July 25 with a 2.8 percent margin of error shows that Biden's lead has slipped to five points, 49 percent to 44 percent, while a Morning Consult poll shows his lead has slipped to three points.

A Fox News poll released last week had Biden's lead at 13 points. A Gravis poll released in June showed Biden with a 16-point lead.

Minnesota's ten electoral college votes are expected to play a key role in determining the winner of the 2020 presidential election.

In 2016, Hillary Clinton narrowly won the state and its electoral college votes, defeating Donald Trump by a mere 44,000 votes, a 1.5 percent margin.

Unlike 2016, when the Trump campaign devoted few resources to winning the state, the president's re-election campaign has spent the past two years building a get-out-the-vote infrastructure in the state, which remains deeply divided between the far left progressive urban area of Minneapolis-St.Paul and the more conservative rural areas. Those divisions have deepened in the aftermath of the death of George Floyd while being taken into custody by the Minneapolis Police Department in May, and the subsequent riots that left many parts of Minneapolis-St. Paul decimated.

On May 31, Politico described Minnesota as "the most volatile swing state of all," and the latest results from the Trafalgar Group poll and the Morning Consult poll are consistent with that characterization.

The Morning Consult poll results in Minnesota are especially interesting because the trend of declining support for Biden in that state runs counter to the trend identified in several other battleground states in which Morning Consult also released polling results on Tuesday.

Morning Consult conducted polling in twelve key battleground states using a methodology that reflects "a 10-day moving average of vote share among likely voters in each state. Surveys were conducted between July 17 and July 26, 2020."

"President Donald Trump faces an increasingly daunting electoral map according to new battleground state polling from Morning Consult Political Intelligence," Nick Laughlin wrote in the summary of Tuesday's release from Morning Consult/Political Intelligence. "Trump has seen his lead evaporate in certain must-win states, such as Florida and Texas, and he doesn't hold a lead outside the margin of error in any of the 12 states included in this release."

In Minnesota, the Morning Consult poll found that Joe Biden's lead over President Trump is just three points, 47 percent to 44 percent, which is within the poll's 3.8 percent margin of error. (The poll included responses from 662 likely voters).
Posted by: Woodrow || 07/30/2020 00:00 || Comments || Link || E-Mail|| [6470 views] Top|| File under:
Russia! Vid: McCaskill: 'Does Putin Have a Stake' in Hydroxychloroquine?
[Breitbart] Wednesday on MSNBC's "Morning Joe," network political commentator and former Sen. Claire McCaskill (D-MO) wondered if President Donald Trump has been pushing hydroxychloroquine as a treatment for coronavirus patients because Russia President Vladimir Putin has a "stake" in the drug.

McCaskill said she finds it "baffling" Trump and members of his base back hydroxychloroquine. She argued "it has to be money" in some way fueling the support for the drug's use.

"I really am interested on this hydroxychloroquine," McCaskill emphasized. "I'm interested to ask Jonathan Lemire, as he's in the press room and as he's working his sources and his news agency is working sources. I'm assuming there's investigative types out there following the money on hydroxy, because it's the only thing that makes sense, you know. You know, does Putin have a stake in hydroxy? You know, is the Deutsche Bank backing hydroxy?"

She continued, "It is baffling to me that there is such a chorus within the Trump base and the Trump media outlets and Trump about this drug. It has to be money. Is somebody looking at that? Is there any hope that we're going to find that there's somebody who's making real money off this?"


Who benefits by suppressing hydroxychloroquine? Who has a stake in a vaccine?
Posted by: Woodrow || 07/30/2020 00:00 || Comments || Link || E-Mail|| [6469 views] Top|| File under:
Big Tech Floods House Judiciary with Cash as Committee Intensifies Antitrust Review
[Breitbart] Apple, Amazon, Facebook, and Google have donated vast sums of money to members of the House Judiciary Committee's antitrust subcommittee in advance of its Big Tech hearing on Wednesday.

The House Judiciary Subcommittee on Antitrust, Commercial, and Administration Law will hold a hearing on Wednesday, which will feature testimony from Amazon CEO Jeff Bezos, Apple CEO Tim Cook, Google CEO Sundar Pichai, and Facebook CEO Mark Zuckerberg.

This arises as Republicans and Democrats have become increasingly critical of the big tech's dominance on the Internet; however, big tech companies; donations to members of the House Judiciary subcommittee on antitrust may undermine potential efforts to find antitrust solutions against the power and influence of these big tech companies.

During the antitrust hearing, House Judiciary Committee Chairman Jerry Nadler (D-NY), and Ranking Member Jim Jordan (R-OH), will ask these tech giants questions alongside members of the House antitrust subcommittee. The House Judiciary antitrust subcommittee members include:


House Judiciary Committee Antitrust, Commercial, and Administrative Law Subcommittee Chairman David Cicilline (D-RI)
House antitrust subcommittee Vice Chair Joe Neguse (D-CO)
Rep. Hank Johnson (D-GA)
Rep. Jamie Raskin (D-MD)
Rep. Pramila Jayapal (D-WA)
Rep. Val Demings (D-FL)
Rep. Mary Gay Scanlon (D-PA)
Rep. Lucy McBath (D-GA)
House antitrust subcommittee ranking member Jim Sensenbrenner (R-WI)
Rep. Matt Gaetz (R-FL)
Rep. Ken Buck (R-CO)
Rep. Kelly Armstrong (R-ND)
Rep. Greg Steube (R-FL)

As the House Judiciary Committee prepares to hold its hearing, Amazon, Apple, Facebook, and Google have donated large sums to the members of the committee.

GOOGLE
Google has donated $140,939 to members of the House Judiciary Committee during the 2020 term. Google donated $96,939 to House Judiciary Democrats, and $44,000 to House Judiciary Republicans. $26,439 of the donations came from individuals, whereas $114,500 of the donations come from political action committees (PACs).

Further, they have donated large sums to the committee's leaders and members of the antitrust committee, including:

Republicans:

$10,000 to Ranking Member Jordan (R-OH)
$5,000 to Buck (R-CO)
$1,000 Steube (R-FL)
Democrats:
$8,705 to House Judiciary Committee Chairman Nalder (D-NY)
$6,570 to Neguse (D-CO)
$2,500 to Johnson (D-GA)
$2,000 to Raskin (D-MD)
$1,941 to Jaypal (D-WA)
$2,025 to Demings (D-FL)
$2,101 to Scanlon (D-PA)
$5,531 to McBath (D-GA)

FACEBOOK
Facebook donated $110,390 in total to the House Judiciary Committee during the 2020 cycle. Facebook donated $100,620 to House Judiciary Democrats and $9,770 to House Judiciary Republicans. $85,890 of the total donations came from individuals from Google, $24,500 of the donations came from PACs.

Zuckerberg's company donated to members, including:

Republicans:

$770 to Jordan
$1,000 to Armstrong
Democrats:
$16,705 to Nadler
$1,210 to Raskin
$1,613 to Jayapal
$3,800 to Demings
$1,000 to Scanlon
$12,783 to McBath

AMAZON
Amazon donated $124,700 to the House Judiciary Committee, with $88,410 going to Democrats, and $36,290 going to Republicans. $37,200 of the total donations came from individuals within Amazon, and $87,500 came from Amazon-related PACs.

The e-commerce giant donated to individual members, including:

Republicans:

$1,730 to Jordan
$715 to Gaetz
$2,500 to Buck
$2,500 to Steube
Democrats:
$9,900 to Cicilline
$1,000 to Neguse
$1,000 to Johnson
$4,510 to Raskin
$15,398 to Jayapal
$6,000 to Demings
$1,015 to McBath

APPLE
Apple donated the least money to members of the House Judiciary Committee, only donating $13,962 during the 2020 cycle. $12,167 went to House Judiciary Democrats, while $1,795 went to House Judiciary Republicans. $13,962 of the donations came from individuals within Apple.

The tech company donated:

Republicans:

$0 to House Judiciary members that will speak during Wednesday's hearing.
Democrats:
$2,800 to Raskin
$198 to Jayapal
$2,033 to McBath

As these companies prepare to testify before the House Judiciary antitrust subcommittee, Federal Communications Commission (FCC) Commissioner Brendan Carr noted that big tech companies wield influence similar to that of a country.

He wrote in an op-ed, "A handful of corporations with state-like influence now shape everything from the information we consume to the places where we shop. These corporate behemoths are not merely exercising market power; they are abusing dominant positions."
Legal Federal bribery. The largest reason for term limits.

Gosar brought a bill today to do just that...they should be designated a publisher, lose their Section 230 protections. Trump would sign it. I doubt Piglosi would let it get through The House, though.


Posted by: Woodrow || 07/30/2020 00:00 || Comments || Link || E-Mail|| [6505 views] Top|| File under:
2-year-old girl was shot by her mother last week; she is the Milwaukee woman's second child to die within seven months
[JSONLINE] Abuse, trauma and violence have marked the adult life of the 22-year-old Milwaukee woman charged this weekend in her toddler daughter's shooting death.

Prosecutors say Jasmine C. Daniels was "playing around" with her gun last Tuesday when it went off, killing her 2-year-old daughter, Zymeiia Stevens. Seven months prior, according to authorities, she discovered her infant son dead after napping with him on her bed.

The chaos and violence Daniels' four children experienced in their young lives is revealed in reports on the infant's death and in court documents detailing charges against Daniels and the children's fathers.
Continued on Page 49
Posted by: Fred || 07/30/2020 00:00 || Comments || Link || E-Mail|| [6464 views] Top|| File under:
Election Interference: Google Purges Breitbart from Search Results
[BREITBART] A few days after the 2016 election, at an internal meeting later leaked to Breitbart News, top Google executives, including Sundar Pichai, Sergey Brin, and Kent Walker, lamented President Trump's victory, comparing Trump voters to "extremists" and discussing their desire to make Trump's election and the populist movement a "blip" in history.True to their word, four years later, Google is deliberately working to interfere with the reelection of Trump in 2020.

There are several ways in which Google is interfering in the 2020 election, but this article will focus primarily on one of them: political search bias.

Google Has Been Purging Breitbart Content from Search Results Since the 2016 Election

Search visibility is a key industry measure of how findable a publisher's content is in Google search. New data shows that Google has suppressed Breitbart's search visibility by 99.7 percent since 2016.

On April 4, 2016, Breitbart ranked in the top ten search positions (i.e., on the first page of Google search results) for 355 key search terms; but now, as of July 20, 2020, Breitbart ranks in the top ten search positions for only one search term. And, on April 4, 2016, Breitbart ranked in the top 100 search positions for 16,820 key search terms; but now, as of July 20, 2020, Breitbart ranks in the top ten search positions for only 55 search terms.

Moreover, organic Google search traffic to Breitbart (measured by unique visitors) is down 63 percent when comparing the first half of 2016 with the first half of 2020.

The following chart shows the visibility of Breitbart content in the Google search engine since 2011. It shows that Google has nearly eliminated Breitbart content from its search results.


Posted by: Fred || 07/30/2020 00:00 || Comments || Link || E-Mail|| [6466 views] Top|| File under:
Seattle Mayor: Trump Doing 'Dry Run for Martial Law' and Is 'Responsible' for Riots in City
[BREITBART] On Monday's broadcast of CNN

...formerly the Cable News Network, now who know what it might stand for...
's "OutFront," Seattle Mayor Jenny Summer of Love Durkan
...Democrat Maress of Seattle, who allowed a chunk of the downtown of her city to be turned into an autonomous combat zone...
(D) stated that President Trump's actions "were responsible for what happened this weekend" in Seattle and "we are seeing the dry run for martial law." Durkan also stated that the best way to bring peace to the city "is to bring more justice to the systems."


Durkan said, "We don't need the help that the president's offering, and, in fact, I think the president's actions have directly escalated and were responsible for what happened this weekend. Many people who were interviewed by media said they came to the protest because of what's happening in Portland. The protest itself was billed as something in solidarity with Portland. And so, we are — today, I requested the Department of Homeland Security — since there was no actions directed against the federal properties here — to ask them to remove the standby team that they have."

Host Erin Burnett then asked, "Let me ask you, mayor, because some of these images, they're ugly. I mean, a Starbucks destroyed in the protests, a construction site for a juvenile detention facility set on fire, Seattle police say officers were burned when protesters threw

bomb

s at them, and look, a lot of what's happening here, this is not peaceful. This is just violent mostly peaceful and destructive, and the president says he thinks mayors like you are refusing his help and those standby forces because he's the one offering it. Does he have a point?"

Durkan responded, "No. Again, the president's actions clearly have escalated things in Seattle, and across the country. I was just talking to a number of mayors throughout the country who saw a similar thing that — people wanting to act out against the president and his administration coming to the streets. I believe, if you look at what happened yesterday and Sunday, again, it was peaceful. We had a number of peaceful protests. And what we've seen is, every time this president promises to sow division, he's successful at it. And he's clearly targeted cities run by Democratic mayors. He's said so himself. He's using law enforcement as a political tool. I hate to say it, Erin, but I really believe that we are seeing the dry run for martial law. This is a president that is using law enforcement and federal forces for political purposes, and that should be chilling to every American."

She further stated that "the number one thing we can do to bring peace to the streets in Seattle and across America is to bring more justice to the systems."



Posted by: Fred || 07/30/2020 00:00 || Comments || Link || E-Mail|| [6491 views] Top|| File under: Antifa/BLM
Six Milwaukee leaders will share their vision for city's future on Aug. 12
[JSONLINE] What is your vision for improving Milwaukee?

Better police/community relations? Higher performing schools? Safer streets? More and better jobs? An end to racism?

On Aug. 12, six community leaders will share their vision for Milwaukee's future as part of our Milwaukee's Promise project. The online discussion, set for noon, will be moderated by columnist James E. Causey of the Milwaukee Journal Sentinel.

Causey and photojournalist Angela Peterson are completing the Milwaukee's Promise project, which aims to improve stubborn problems facing our community, with support from Marquette University's Diederich Fellowship in Public Service Journalism and the Greater Milwaukee Foundation.

The six participants in the discussion are:

Natalie Hayden, co-founder of ExPosed podcast.

Natalie Hayden, co-founder of ExPosed.
Camille Mays, founder of the Peace Garden Project MKE.

Camille Mays, founder of the Peace Garden Project MKE
Imani Ray, program coordinator at Urban Underground.

Imani Ray, program coordinator at Urban Underground.
Montell Ross, LGBTQ organizer.

Montell Ross, LGBTQ organizer.
Jeremy Triblett, founder at Anapto Training and Presentation Design.

Jeremy Triblett, founder of Anapto Training and Presentation Design.
Venice Williams, executive director at Alice's Garden Urban Farm.
Posted by: Fred || 07/30/2020 00:00 || Comments || Link || E-Mail|| [6474 views] Top|| File under:
Biden calls for violent protesters to be 'found, arrested and tried'
[NYPOST] Democratic presidential candidate Joe Foreign Policy Whiz Kid Biden

...Old, boring, a plagiarist, fond of hair sniffing and grabbing the protruding parts of women, and not whatcha call brilliant...
on Tuesday called for the arrest of violent mostly peaceful protesters while taking questions for the first time in 28 days.

The former vice president struck a discordant tone with fellow liberals who insist protests against the May killing of George Floyd by Minnesota police are peaceful, and that authorities are to blame for any violence in Portland and other cities.

"I think we do need to hold those who violate the law accountable," Biden said. "We should never let what's done in a march for equal rights overcome what the reason for the march is. And that's what these folks are doing. And they should be arrested — found, arrested and tried."

Biden's call for the prosecution of violent mostly peaceful protesters may further alienate leftist politicians uneasy with Biden's decades of centrist policies.

This week, Rep. Rashida Tlaib (D-Mich.) said she would not endorse Biden and a co-chair of Vermont Sen. Bernie Sanders
...The only first openly Socialist member of the U.S. Senate. Sanders was Representative-for-Life from Vermont until moving to the Senate for the rest of his life in 2006, assuming the seat vacated by Jim Jeffords. He ran for the 2016 nomination for president, to be cheated out of it by Hillary Clinton, then went back to being an Independent socialist, waiting for 2020 to roll around...
' presidential campaign, former Ohio state Sen. Nina Turner, likened voting for Biden to eating a "bowl of s—t."

The event was the first time Biden took questions since a June 30 briefing. President Trump by contrast often takes

news hound

questions multiple times a day including at his resumed daily coronavirus (aka COVID19 or Chinese Plague)
...the twenty first century equivalent of bubonic plague, only instead of killing off a third of the population of Europe it kills 3.4 percent of those who notice they have it. It seems to be fond of the elderly, especially Iranian politicians and holy men...
briefings. He's taken questions from

news hound

s at least 15 times since June 30.
Posted by: Fred || 07/30/2020 00:00 || Comments || Link || E-Mail|| [6503 views] Top|| File under: Antifa/BLM
de Blasio forced to defend his grasp on reality of New York City
[NYPOST] A Post

news hound

asked Hizzoner during a virtual City Hall press briefing Wednesday about his tendency to challenge the premise of

news hound

s questions as factually inaccurate instead of answering them.

"Do you think that maybe you simply have a very different perception of reality in this city than most New Yorkers?" The Post asked.

"No. I think I have a perception of life in this city because I've spent so much time with my fellow New Yorkers," the mayor answered.

"If I think something's not factually correct or a misinterpretation of reality my job is to tell people the truth as I know it," he explained.

De Blasio also insisted he plays an altruistic role in city life, while suggesting

news hound

s have questionable motives.

"I see the world from the perspective of, 'How can I help people? How can I address their problems.' The media has a different imperative and that's fine. Everyone has a different role to play," he said.

Over the last several weeks Hizzoner has disagreed with

news hound

s from nearly all of the dozen or so outlets who regularly call in to his briefings, saying he doesn't accept how they ask questions on topics including the NYPD and outdoor dining.

"I believe that you believe what you're saying," de Blasio told a Gothamist

news hound

during a June 5 press briefing after the journalist recounted how he watched cops charge at protesters in the South Bronx the night before.

"We had observers from City Hall who saw a very different reality," de Blasio said.
Posted by: Fred || 07/30/2020 00:00 || Comments || Link || E-Mail|| [6467 views] Top|| File under:
St. Louis Circuit Attorney hasn't disclosed trips as required by law, documents show
[KMOV.] - A News 4 investigation has found that St. Louis Circuit Attorney Kim Gardner has been flying all around the country and the globe with organizations who want to reform the criminal justice system.

However, it appears she has violated the law, by not reporting the trips.


Al Capone went down for not paying income tax on his ill-gotten gains...

Sources tell News 4 Gardner is a frequent flyer. At times during her tenure as prosecutor, sources say, she has often been gone from her office a couple of times every month, jetting around on someone else's dime.

Social media snaps show Gardner posing for pictures in Portugal, listening to conversations in New Haven, Connecticut, smiling with other prosecutors in Houston and linking arms in Selma, Alabama.

They are trips she apparently took in 2018 and 2019, but did not disclose on travel reports, as required by law.

Sources tell News 4 that some of the trips were paid for in full, or in part, by an organization called Fair and Just Prosecution, a group that professes to support progressive prosecutors.


Fair and Just Prosecution has on its board Chloe Cockburn, leader of the Open Philanthropy Project, a vehicle for Facebook co-founder Dustin Moskovitz to fund radical left and anarcho-communist front groups (and the Democratic party), some in concert with George Soros organizations.

The organization has repeatedly applauded many of Gardner's actions, including the charges against Mark and Patricia McCloskey for brandishing guns in the Central West End last month.

The group is also supporting outspoken prosecutors such as Marilyn Mosby in Baltimore, who has also recently responded to criticism about her travel, and acknowledged she took a number of trips, saying they were properly reported.

St. Louis County Prosecutor Wesley Bell, too, accompanied Fair and Just Prosecution on trips, including one to Europe, but it's unclear if he ever disclosed them.

Posted by: g(r)omgoru || 07/30/2020 00:00 || Comments || Link || E-Mail|| [6489 views] Top|| File under:
Who's in the News
42
[untagged]
14
Antifa/BLM
6
Commies
4
Sublime Porte
3
Govt of Iran
2
Govt of Syria
2
Govt of Iraq
2
Islamic State
2
Muslim Brotherhood
2
Narcos
1
Govt of Iran Proxies
1
Taliban
1
Govt of Pakistan
1
Hezbollah
1
Salafists
Bookmark
E-Mail Me
The Classics
The O Club
Rantburg Store
The Bloids
The Never-ending Story
Thugburg
Gulf War I
The Way We Were
Bio
Merry-Go-Blog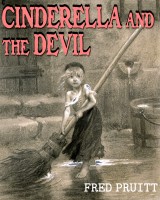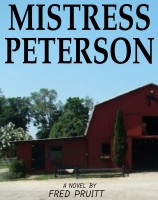 On Sale now!


A multi-volume chronology and reference guide set detailing three years of the Mexican Drug War between 2010 and 2012.

Rantburg.com and borderlandbeat.com correspondent and author Chris Covert presents his first non-fiction work detailing the drug and gang related violence in Mexico.

Chris gives us Mexican press dispatches of drug and gang war violence over three years, presented in a multi volume set intended to chronicle the death, violence and mayhem which has dominated Mexico for six years.
Click here for more information


Meet the Mods
In no particular order...


Steve White
Seafarious
Pappy
lotp
Scooter McGruder
john frum
tu3031
badanov
sherry
ryuge
GolfBravoUSMC
Bright Pebbles
trailing wife
Gloria
Fred
Besoeker
Glenmore
Frank G
3dc
Skidmark
Alaska Paul



Better than the average link...



Rantburg was assembled from recycled algorithms in the United States of America. No trees were destroyed in the production of this weblog. We did hurt some, though. Sorry.
54.80.173.217

Help keep the Burg running! Paypal: