-Short Attention Span Theater-
'Unless his hair is on fire, Hunter needs to be in Arkansas.'
[Daily Mail, Where America Gets Its News] Hunter Biden's request to delay his deposition in his child support case with baby mama Lunden Roberts was denied on Wednesday by an Arkansas judge The 50-year-old requested on Tuesday that his deposition to be pushed back, with his legal team claiming he wouldn't be available until after April 1


The judge ripped into Biden during a call with his lawyers, saying 'Unless his hair is on fire, he needs to be in Arkansas and he needs to be in a deposition'


She also scoffed at Biden's limited availability, saying: 'All the information I have is that he's unemployed'


On Friday, a New York Times piece revealed Biden took up painting as a hobby


He said that painting was 'literally keeping me sane', adding: 'For years I wouldn't call myself an artist. Now I feel comfortable saying it'


Biden will be expected to appear in Arkansas on either March 11 or March 12
Posted by: Fred || 02/29/2020 00:00 || Comments || Link || E-Mail|| [336063 views] Top|| File under:
-Land of the Free
VA Sheriff Not Backing Down, Despite Threats From Lawmakers
[Bearing Arms] Culpeper County, Virginia Sheriff Scott Jenkins says he will not be intimidated by anti-gun legislators who've turned back a pay raise for sheriffs and deputies, and who are threatening to go after pensions as well, all because a number of sheriffs have spoken out in opposition to Gov. Ralph Northam's gun control agenda.

I had the chance to sit down and talk with Sheriff Jenkins at the Townhall Media booth at CPAC 2020, and one of the first things I asked him about was the retribution we've seen by Democrats in the legislature who are angry about the pushback from local law enforcement.

"I'm not surprised anymore," the sheriff told me. "The level that that bunch will stoop to at this juncture, seeing everything I've seen in the last two months, nothing surprises me from them. They are bought and paid for. Their far left, liberal agenda is beyond anything we could have comprehended, and that's why we've never seen an uprising like you have through over 100 localities in the state. When have you seen that for any topic?"

Jenkins went on to say that those Virginia gun owners and voters who've helped turn the vast majority of the state into a Second Amendment Sanctuary (at least on paper) haven't settled down, even after Northam's gun ban bill was defeated in a Senate committee.
Posted by: Besoeker || 02/29/2020 01:09 || Comments || Link || E-Mail|| [336066 views] Top|| File under:
Europe
Ukraine ex-Prosecutor Accuses Biden of Pushing for His Dismissal
[AnNahar] Ukraine's ex-prosecutor general has filed a complaint against former U.S. vice president Joe Foreign Policy Whiz Kid Biden

...Failed seeker of the Democratic presidential nomination on multiple occasions, vice president under Barack Obama, giving it a last try in his dotage for 2020...
, accusing the contender for the Democratic nomination of repeated pressure seeking to force his dismissal.

Viktor Shokin, prosecutor in 2015-2106, filed the complaint with a Kiev court which in turn has filed a request with Ukraine's investigative office the DBR to open a probe, his lawyer Oleksandr Teleshetsky told AFP.

Contacted by AFP, the DBR could not confirm if an investigation had been opened.

Allegations that President Donald Trump
...The tack in the backside of the Democratic Party...
had sought to pressure Ukraine to launch a probe into Biden's family prompted his impeachment, although he was later acquitted by the Senate.

Ukrainian President Volodymyr Zelensky, who took office in May last year, has sought to keep his distance from the affair without harming relations with Washington or taking sides.

According to Teleshetsky, Biden had "called repeatedly" for Shokhin to be fired while he was working as prosecutor general.

He was at the time leading a probe into Ukrainian gas group Burisma, where Biden's son Hunter had a seat on the supervisory board.

The lawyer insisted that Shokin had no intention of interfering in American affairs or the electoral process in the United States. The complaint has "no political character", he said.

Posted by: trailing wife || 02/29/2020 00:00 || Comments || Link || E-Mail|| [336064 views] Top|| File under:
Ukraine investigators open case into Joe Biden's role in firing of top prosecutor
[WASHINGTONEXAMINER] Ukrainian

Sherlocks

have begun an inquiry into then-Vice President Joe Foreign Policy Whiz Kid Biden

...Failed seeker of the Democratic presidential nomination on multiple occasions, vice president under Barack Obama, giving it a last try in his dotage for 2020...
over allegations that he pressured officials into firing a top prosecutor in 2016.

A case revolving around Biden, now a Democratic candidate for president, was opened by the State Bureau of Investigations on a court order following a January appeal for action by Viktor Shokin, the dismissed prosecutor general's lawyer, Oleksandr Teleshetsky, told the Washington Post.

"They need to investigate this. They have no other alternative. They are required to do this by the decision of the court. If they don't, then they violate a whole string of procedural norms," Teleshetsky said.

The State Bureau of Investigations confirmed an inquiry was opened. The case mentions only a U.S. citizen and does not refer to Biden by name.

Daria Kaleniuk, director of Ukraine's Anti-Corruption Action Center, downplayed the significance of the matter, saying that Ukrainian law requires state

Sherlocks

to open a case on a court order even if they don't believe there is enough evidence. "If I was a SBI investigator, I would close that case immediately," she said.


Posted by: Fred || 02/29/2020 11:56 || Comments || Link || E-Mail|| [336065 views] Top|| File under:
Failed Baltimore ex-mayor named co-chair for Bloomberg campaign
Pandering to mitigate his stop-and-frisk apologies


[Hot Air] Mike Bloomberg continues to collect endorsements and accolades from key figures in the DNC, despite disastrous debate performances and accusations that he's totally out of step with the liberal wing of his party's base. His latest move is yet another that isn't drawing much media attention but probably should. This week, Bloomberg named former Baltimore Mayor Stephanie Rawlings-Blake as a national co-chair for his presidential campaign. He also picked up her formal endorsement for his candidacy. In the announcement, they both felt the need to point out their long history of partnership and the many values they share in common. (WBAL Baltimore)
Posted by: Frank G || 02/29/2020 09:58 || Comments || Link || E-Mail|| [336077 views] Top|| File under:
Bloomberg's business in China has grown. That could create unprecedented entanglements if he is elected president.
[Washington Post] - Mike Bloomberg was presiding over his inaugural Bloomberg New Economy Forum in Singapore in 2018 when, to the surprise of some in the audience, he gushed about one of China's top government officials.

...The billionaire, whose core business sells financial information to investors, has led efforts since 2015 to make it easier for U.S. companies to trade in Chinese currency, a move embraced by China's largest banks. He expanded one of his company's financial indexes, which could steer $150 billion into China while earning his firm an undisclosed amount in fees.

...the company's presence in China is invaluable in ways that don't show up in a balance sheet, enabling Bloomberg to provide economic data that is crucial for many subscribers around the world.

Parag Khanna, founder of the strategic advisory firm FutureMap and author of the book "The Future is Asian," has written that Bloomberg's company is "effectively the world's largest private intelligence service," which is particularly notable in the relatively opaque Chinese marketplace.

Subscribers around the world rely on Bloomberg-generated information to help them decide where and how to invest capital ‐ a trove that is vital to China's efforts to entice investment in the government's bonds.

To meet that need, Bloomberg's company in March 2018 announced that it would add 333 Chinese government bonds to its Bloomberg Barclays Global Aggregate Bond Index. That opened the way for tens of billions of dollars to flow from investment funds in the United States and elsewhere to four Chinese institutions that issue bonds, including the Chinese government and the China Development Bank.

Posted by: g(r)omgoru || 02/29/2020 04:36 || Comments || Link || E-Mail|| [336068 views] Top|| File under:
Pres. Trump Vindicated Again: Appeals Court Rules House Can't Enforce Subpoena To Don McGahn
[LI] Article of Impeachment II against Donald Trump was "obstruction of Congress." One of the bases for the Article was the Trump administration's position that it did not have to comply with House Committee subpoenas to senior administration officials.

Donald McGahn, Trump's former White House Counsel was not named in Article II, but he was among the people who refused to comply. The House Judiciary Committee went to court to enforce the subpoena to McGahn, and a district court judge, in a much ballyhoed opinion, ordered McGahn to appear.

The U.S. Court of Appeals for the District of Columbia Circuit just ruled that subpoena was unenforceable in court, and reversed. The full opinion (pdf.) is embedded at the bottom of the post.

The Court noted the background of impeachment for non-compliance with House subpoenas:

The House of Representatives has since passed two articles of impeachment against the President. H.R. Res. 755, 116th Cong. (2019). The first article charges the President with "abuse of power"; the second with "obstruction of Congress." Although the second article does not mention McGahn expressly, it alleges that the President unlawfully directed officials "not to comply with" congressional subpoenas and asserts that these directives "were consistent with President Trump's previous efforts to undermine United States Government investigations into foreign interference in United States elections." Id. at 6-8. The Senate voted to acquit the President on February 5. See 166 CONG. REC. S936-39 (daily ed. February 5, 2020).

The Committee also issued a report detailing the President's alleged wrongdoing, see H.R. REP. NO. 116-346 (2019), that explains the Committee's continued interest in McGahn's testimony. Specifically, the Committee explained that it intended to use McGahn's testimony "in a Senate trial on these articles of impeachment" and to continue investigating "President Trump's obstruction of the Special Counsel." Id. at 159 n.928; see also Committee Suppl. Br. 5-8. If the Committee obtains McGahn's testimony, it may "consider[] whether to recommend new articles of impeachment." Id. at 7. The Committee also claims that it needs McGahn's testimony "for pressing legislative and oversight purposes," including the consideration of certain legislation. Id. at 8-9.

The Court held, 2-1, that the subpoena was not enforceable in court:


Posted by: Besoeker || 02/29/2020 00:55 || Comments || Link || E-Mail|| [336063 views] Top|| File under:
Tom Steyer goes Wacandan with moves to 'Back That Azz Up' at Allen Univ
[BuzzFeed] COLUMBIA, South Carolina ‐ On Friday night, Tom Steyer danced onstage to a live performance of "Back That Azz Up."


"I want to emphasize how 'down' I am with you Urban Youths!"


Under blue and purple stage lights, the rapper Juvenile performed the song at Steyer's last rally before Saturday's South Carolina primary in a half-empty gym at Allen University, a historically black college here in Columbia.

The final event for Steyer was a hodgepodge of HBCU and southern Baptist culture: The campaign brought Juvenile and gospel singer Yolanda Adams to perform for a largely black audience. It was a small and energetic event that celebrated the culture, joy, and struggle of black southerners ‐ a vignette of the campaign black South Carolinians say has wooed them away from campaigns like Joe Biden's.
Posted by: Besoeker || 02/29/2020 00:00 || Comments || Link || E-Mail|| [336065 views] Top|| File under:
Warren bill would divert $10B in Trump border wall funds to fight coronavirus
[WASHINGTONEXAMINER] Sen. Elizabeth Being Native American has been part of my story since the day I was born Warren

...Dem Senatrix from Massachussetts, who traces her noble lineage all the way back to Big Chief Spouting Bull. It has been alleged that she speaks with forked tongue but she denies that. She had a DNA test to prove her lineage and it turns out she's colorless...
proposed diverting billions of dollars of funding for President Trump's border wall to government efforts to respond to the coronavirus.


She's flailing


Warren, a Massachusetts Democrat, introduced the Prioritizing Pandemic Prevention Act on Thursday to require that approximately $10 billion be redirected from fence projects along the U.S.-Mexico border to the Department of Health and Human Services and U.S. Agency for International Development to make up for the money Congress will spend preparing for and responding to the virus.

"The coronavirus outbreak poses serious health, diplomatic, and economic threats to the United States, and we must be prepared to confront it head-on," Warren said in a statement. "Rather than use taxpayer dollars to pay for a monument to hate and division, my bill will help ensure that the federal government has the resources it needs to adequately respond to this emergency."

The loss of $10 billion would wipe out more than half of the White House's wall coffers, which sit at $18 billion ‐ pending Trump getting the $2 billion requested from Congress in fiscal 2021 and taking $3.8 billion from defense counternarcotic funding, as planned.


Posted by: Fred || 02/29/2020 00:00 || Comments || Link || E-Mail|| [336068 views] Top|| File under:
House Dem threatens Trump Jr. with 'serious altercation'
[FOXNEWS] Rep. John Garamendi, D-Calif., appeared to threaten Donald Trump

...dictatorial for repealing some (but not all) of the diktats of his predecessor, misogynistic because he likes pretty girls, homophobic because he doesn't think gender bending should be mandatory, truly a man for all seasons......
Jr., the president's son, on Friday, warning that they better not be in close quarters or they could have a "serious altercation."

He made those comments on MSNBC while discussing the coronavirus. MSNBC anchor Hallie Jackson had asked the congressman about Trump Jr.'s argument that Democrats were hoping for deaths from the coronavirus so it could end his father's winning streak.

"He should not be near me when he says that," Garamendi responded. "There would be a serious altercation. That is just totally outrageous. That is totally outrageous."
Posted by: Fred || 02/29/2020 00:00 || Comments || Link || E-Mail|| [336063 views] Top|| File under:
Bloomberg takes credit for leading NYC through 9/11 %u2014 when Giuliani was mayor
[NYPOST] Presidential hopeful Mike Bloomberg

...Billionaire former Republican mayor and nanny of New York, Dem candidate for president in 2020. Wants to rid the country of assault weapons, other kinds of guns, and 32-ounce soft drinks...
takes credit for leading New York "through" the 9/11 attacks in a campaign ad.

But there's one problem: He didn't become mayor until four months later.

Touting his leadership chops, the billionaire released a 30-second video including the claim.

"I led a complex, diverse city through 9/11 and I have common-sense plans to move America away from the chaos to progress," Bloomberg, 78, is seen saying at a campaign rally.

But Rudy Giuliani was mayor during the attacks, and he didn't hand Bloomberg the keys to Gracie Mansion until Jan. 1, 2002.


Remember "America's Mayor"? Check our archives if you're not a believer.



Bloomberg downplays central role in changing city term limits

[NYPOST] Mike Bloomberg tried to downplay his center-stage role in pushing the City Council to override the Big Apple's strict term limits and allow him a third run for mayor — insisting it was the lawmakers' doing.

The eye-popping remark came amid an answer to a question during an MSNBC interview Friday morning about whether he would seek to change the US Constitution to allow for a similar maneuver.

"I will not try to change the Constitution. That's correct," the billionaire media mogul said, before adding: "Yes, but keep in mind it was my City Council that did it."

That account glossed over Bloomberg's acrimonious 2008 effort to pressure city lawmakers into changing the law.

Bloomberg's 2009 Democratic rival, city Comptroller Bill Thompson, objected, calling it "a suspension of democracy in New York City."

Quinnipiac University pollsters found 89 percent of voters wanted a referendum rather than a city council vote.

Bloomberg argued at the time that the Great Recession required steady leadership.

"There are times when you know a job is done, and there are times when you feel you're in the thick of major changes that still require hard work and careful management and tough accountability," he said at a City Hall press conference.

Posted by: Fred || 02/29/2020 00:00 || Comments || Link || E-Mail|| [336066 views] Top|| File under:
Biden Says Trump Will Leave White House: Campaign Update
[NEWS.YAHOO]
Joe Foreign Policy Whiz Kid Biden

...Old, boring, a plagiarist, fond of hair sniffing and grabbing the protruding parts of women, and not whatcha call brilliant...

says he isn't concerned that
Donald Trump
...dictatorial for repealing some (but not all) of the diktats of his predecessor, misogynistic because he likes pretty girls, homophobic because he doesn't think gender bending should be mandatory, truly a man for all seasons......

could refuse to leave office if he loses the November election.
He never said he would that I've noticed.
Given how he's treated the military, the intelligence agencies and the FBI, "I have no worry about him being escorted out of the White House," the Democratic presidential hopeful said Wednesday at a CNN town hall in Charleston, South Carolina.
Biden was also asked if he had a message for Trump if he was watching the interview.
"Mr. President, we have a democratic process," Biden said, staring directly into the camera. "When the voters speak, they are heard and they have to be responded to. Now, if you're worried about somehow someone interfering in our election, why don't you do something about Russia now?
Trump Opening Offices in Black Neighborhoods (4:52 p.m.)
President Donald Trump's campaign said Wednesday it will open offices in African-American neighborhoods in key swing-state cities like Milwaukee and
bankrupt, increasingly impoverished, reliably Democrat, Detroit
... ruled by Democrats since 1962. A city whose Golden Age included the Purple Gang...

The campaign plans to open 15 Black Voices for Trump Community Centers in cities with significant numbers of black voters, including Miami, Orlando, Tampa, Philadelphia and Charlotte.
A mock-up of one such community center from the campaign shows a storefront with a photo of Trump and Alice Johnson, a black woman he granted clemency.
A sign trumpets the "promises made, promises kept" slogan as well as the phrases "school choice," "criminal justice reform" and "HBCUs," the acronym for historically black colleges and universities.
Posted by: Fred || 02/29/2020 00:00 || Comments || Link || E-Mail|| [336062 views] Top|| File under:
Federal court temporarily halts Trump's 'Remain in Mexico' policy UPDATE: on hold for Supreme Court appeal
[NEWS.YAHOO] A federal appeals court has blocked the Trump administration's policy of returning asylum-seekers to Mexico to await court hearings, a practice immigrant advocates have denounced as inhumane and deadly.

The decision on Friday by the 9th U.S. Circuit Court of Appeals in the Socialist paradise of San Francisco
...where God struck dead Anton LaVey, home of the Sydney Ducks, ruled by Vigilance Committee from 1859 through 1867, reliably and volubly Democrat since 1964...
deals a blow to the Trump administration. The process ‐ called the Migrant Protection Protocols, or MPP, also known as "Remain in Mexico" ‐ had been seen as another tool in President Donald Trump

...the Nailer of NAFTA...
's asylum crackdown.

Since the U.S. Department of Homeland Security rolled out the program in January 2019, the U.S. government has sent back more than 60,000 people to seven Mexican border cities from Tijuana to Matamoros. Those included some of those most dangerous areas of the border, exposing migrants colonists to assaults, kidnappings, murders and extortion.

U.S. authorities have argued that the policy keeps migrants colonists from slipping into the U.S. and deters other migrants colonists considering crossing from the U.S. southern border.
Later on Friday, the Trump administration said in an emergency motion that at least 25,000 migrants sent back through the program were still in Mexico and that halting the program "could prompt a rush on the southern border".

In response, the appeals court put its ruling on hold to allow the administration to petition the U.S. Supreme Court to take up the issue.
Posted by: Fred || 02/29/2020 00:00 || Comments || Link || E-Mail|| [336067 views] Top|| File under:
Who's in the News
45
[untagged]
16
Sublime Porte
3
Taliban
1
Govt of Syria
1
Islamic State
1
Moslem Colonists
1
Govt of Iraq
1
Govt of Iran
Bookmark
E-Mail Me
The Classics
The O Club
Rantburg Store
The Bloids
The Never-ending Story
Thugburg
Gulf War I
The Way We Were
Bio
Merry-Go-Blog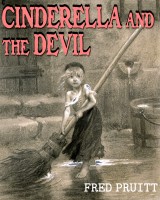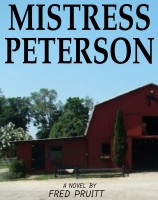 On Sale now!


A multi-volume chronology and reference guide set detailing three years of the Mexican Drug War between 2010 and 2012.

Rantburg.com and borderlandbeat.com correspondent and author Chris Covert presents his first non-fiction work detailing the drug and gang related violence in Mexico.

Chris gives us Mexican press dispatches of drug and gang war violence over three years, presented in a multi volume set intended to chronicle the death, violence and mayhem which has dominated Mexico for six years.
Click here for more information


Meet the Mods
In no particular order...


Steve White
Seafarious
tu3031
badanov
sherry
ryuge
GolfBravoUSMC
Bright Pebbles
trailing wife
Gloria
Fred
Besoeker
Glenmore
Frank G
3dc
Skidmark



Better than the average link...



Rantburg was assembled from recycled algorithms in the United States of America. No trees were destroyed in the production of this weblog. We did hurt some, though. Sorry.
3.239.129.52

Help keep the Burg running! Paypal: