Britain
It's Only Democracy If They Win
PowerLine via Instapundit


Tonight there was a rather large demonstration against Boris Johnson and the Tories in central London, I believe near Downing Street. Of course, Johnson hasn't done anything since yesterday to justify the angry demonstration. Basically, the leftists were protesting the fact that they lost the election. Any outcome other than a left-wing victory is, to them, unacceptable.

It looked very much like a similar demonstration in the U.S. of the sort that is described in the press as "mostly peaceful." Protesters carried signs promising to "defy Tory rule," just like the anti-Trump "resistance." Other signs carried by the mob‐entirely white, as far as I could see‐decried racism. In Britain as in America, it is "racist" to disagree with a leftist, regardless of whether the subject at hand has anything to do with race. Here is a short video that shows the protest:
BoJo derangement starts - as predicted
Posted by: g(r)omgoru || 12/14/2019 03:13 || Comments || Link || E-Mail|| [516 views] Top|| File under:
Home Front: Politix
Judge orders 234,000 purged from Wisconsin voter rolls
Democrats squeal


[MSN] An Wisconsin judge on Friday ordered the state to remove hundreds of thousands of people from Wisconsin's voter rolls because they may have moved.

The case is being closely watched because of the state's critical role in next year's presidential race. Ozaukee County Judge Paul Malloy also denied the League of Women Voters of Wisconsin's petition to intervene.

Lawyers for the League and for the Wisconsin Elections Commission indicated they will appeal and asked Malloy to stay his ruling pending those appeals, but he declined.

At issue is a letter the state Elections Commission sent in October to about 234,000 voters who it believes may have moved. The letter asked the voters to update their voter registrations if they had moved or alert election officials if they were still at their same address.

The commission planned to remove the letter's recipients from the voter rolls in 2021 if it hadn't heard from them. But Malloy's decision would kick them off the rolls much sooner, and well before the 2020 presidential election.

Before Friday's hearing, Democratic statet Attorney General Josh Kaul squealed said in an interview that quickly removing voters from the rolls would cause "clear harm to Wisconsin voters." That's because some people who haven't moved would likely lose their ability to vote, at least for the time being.

"Any time people have to go through extra steps to vote, and certainly re-registering is a significant additional step, the result is that fewer people end up voting," he said. "Fewer people will be registered. A number of people will have to re-register." Democratic Gov. Tony Evers on Twitter squealed railed against the ruling.
Posted by: Frank G || 12/14/2019 12:02 || Comments || Link || E-Mail|| [382 views] Top|| File under:
Bloomberg would shut down coal plants if elected president
[NYPOST] Mike Bloomberg

...Billionaire former Republican mayor and nanny of New York, Dem candidate for president in 2020. Wants to rid the country of assault weapons, other kinds of guns, and 32-ounce soft drinks...
would shut down the nation's remaining 251 polluting coal power plants and halt construction of 150 new gas facilities as part of a sweeping program to slash carbon emissions and boost clean energy alternatives if elected president.
Vote for him and you'll deserve to sit shivering in the dark.
Bloomberg's plan ‐ unveiled Friday during a campaign stop in northern Virginia ‐ aims to cut US carbon emissions in half over 10 years and put the country on course to get 80 percent of its electricity generated from green energy
... the attempt to produce energy without using fossil fuel. The preferred methods are solar, wind, geothermal, phlogiston, philosophers' stones, and rattling bears' teeth. The approach with the most promise involves attaching generators to perpetual motion machines, but using Words of Power to summon energy-rich demons may also work. The green in the term refers to the vast number of dollars that have been thrown at the problem since 1973 with indifferent results...
sources, like wind and solar, by 2028.

The proposal would end taxpayer subsidies for fossil fuels and offer incentives for clean energy. Additionally, it would impose more stringent carbon and pollution standards for new gas plants, effectively barring new construction.

Bloomberg's plan largely aligns with programs laid out by other Democrats ‐ and stands in sharp contrast to President Trump's public boosting of coal and oil.

The US became the top oil and natural gas producer in the world in 2018. Natural gas has replaced coal as the top energy source.

Combating climate change has long been one of Bloomberg's pet causes.

The former three-term New York City mayor and billionaire philanthropist helped launch the Sierra Club's Beyond Coal campaign, which led to the shuttering of more than half the nation's coal plants.


Posted by: Fred || 12/14/2019 00:00 || Comments || Link || E-Mail|| [344 views] Top|| File under:
American Leftists Believed Corbyn's Inevitable Victory Would Be Their Model
[NYMAG] The British election results, like any election results, are the result of unique circumstances and multiple factors.


So was what happened to Charles I. So was what happened to Romulus Augustulus.


They are also, however, a test of a widely articulated political theory that has important implications for American politics. That theory holds that Corbyn's populist left-wing platform is both necessary and sufficient in order to defeat the rising nationalist right. Corbyn's crushing defeat is a decisive refutation.


Item 1: Don't run a candidate who looks like Lenin. Likewise Stalin, Mao, or Pol Pot.


Many writers, not only on the left, detected parallels between the rise of Corbyn and the movement around Bernie Sanders. The latter is considerably more moderate and pragmatic than the former, and also not laden with the political baggage of Corbyn's widely derided openness to anti-Semitic allies.


Bernie's a socialist. He's also Jewish, even though he does have his links to anti-Semites. They're just the ones who speak in polysyllables, not the ones who shoot up kosher grocery stores in Joisey.


And yet many leftists have emphasized the similarities between the two, which are indeed evident.


Did Germy honeymoon in Russia too?


Both built youth-oriented movements led by cadres of radical activists who openly set out to destroy and remake their parties.

But BoJo and Trump represent a trend toward Fascism?


Both lost in somewhat close fashion, Sanders in 2016 and Corbyn the next year. And fervent supporters of both men treated their narrow defeats as quasi-victories, proof of victory just around the corner.


Losing close still counts as a loss.


Arguments of this sort tend to quickly devolve into straw-man attacks. So, in order to show that the view I'm describing is widespread, I am sharing lengthy excerpts from a half-dozen essays written by American leftists in recent years:

"Only Socialism Can Defeat Trumpism," by Nicole Aschoff and Bhaskar Sunkara, The Nation, November 2016

"The past year has shown that millions of ordinary people are ready for an alternative, one pointed to by the success of Sanders and the Labour Party leader Jeremy Corbyn in Britain …


Just not enough millions.


As with the collapsing social democrats in Europe, the Democratic Party's best bet is to move left and embrace a platform that speaks to the real needs, fears, and aspirations of working people …


Like Barbara Streisand and Alyssa Milana...


For the Democrats, no less than their peers in Europe, where the neoliberalization of social democracy has opened up space for a populist right, the choice on offer might well be either socialism or irrelevance."


I'd say it was the invasion of their homelands by Moslems with the connivance of latter day Quislings and Petains.



"Jeremy Corbyn's Success is a Model for American Progressives," by James Downie, Washington Post, June 2017


"Corbyn's success provides a model for U.S. progressives in 2018, 2020 and beyond: If you need turnout to win — as liberals in the United States do — you need a bold, uncompromising platform with real solutions …


Like Pakistain needs more Islam.


Why was turnout so high? Because Corbyn was able to generate excitement among Labour voters, especially the young. That's in no small part because of this year's Labour manifesto (the British equivalent of a party platform). Unlike other recent versions, mostly incrementalist documents that tweaked what came before, the 2017 edition is the boldest in decades: more money for the National Health Services and other major initiatives, a "jobs first" Brexit and free university tuition, financed by taxing corporations and the wealthiest. The manifesto and the campaign were summed up by their elegantly simple slogan: "For the many, not the few."
BoJo's was better. We're leaving the Holy Roman Empire!
"Politics has changed," declared Corbyn Thursday night, "and politics isn't going back in the box where it was before." He is right about British politics. If progressives apply the lessons of his success judiciously, U.S. politics will also change — for the better, for the many and not the few."
Oh, and slap those uppity Jews around

"Jeremy Corbyn Is Leading the Left Out of the Wilderness and Toward Power," by Mehdi Hasan, The Intercept, June 2017

"Last Thursday's election result in the U.K. is a ringing confirmation that stirring idealism need not be sacrificed at the altar of political pragmatism …
If Stirring Idealism means being part of the Holy Roman Empire or a Continental System most Brits will probably be against it.
Yes, mainstream center-left parties may have been crushed in recent European elections — think of France or the Netherlands. However, Corbyn — who spent 32 years toiling in obscurity on the backbenches before becoming leader of his party in a shock victory in 2015 — has now a paved a road out of the wilderness …


... and now back into obscurity...


Here in the United States, meanwhile, the Corbyn-esque Sanders


He sez that like it's a good thing...


has become the most popular politician in the country and would probably win the 2020 Democratic presidential nomination by a landslide if the contest were to be held tomorrow. Some polls also suggest he might have defeated Trump last November, too."


That's what they said about Hillary, too.



"The American Left Has Found a New Hero," Paul Blest, The Outline, June 2017


"American left-wingers like myself have found ourselves looking for an escape over the past few weeks in the stratospheric rise of the Labour Party — led by Corbyn, an unabashed socialist — in the polls ahead of this Thursday's UK election …


"Okay. Corbyn lost in a landslide. Let's keep working on impeachment. That's sure to work.


As left wing activist Paul Mason told the New Republic last week: "They assumed Corbyn was their secret weapon. It turns out he is our secret weapon …


Except that he was their secret weapon... Ph, the hell with it. Their secret weapon was a lot less likable than the other secret weapon.


The reason that Corbyn is surging now, apart from the discovery that May is extremely bad at campaigning, is that he's got a clear, progressive vision for the future, one that tackles the big question of making a more equitable society at home and around the world.


May kept trying to be-Labour the point on Brexit.


The Labour Party manifesto unabashedly goes the farthest we've seen from a major left-of-center party; not just the Sanders-like social democratic parts like pumping more money into the National Health Service and making college free, but in nationalizing essential public services and raising revenues from increased taxes on the wealthy and corporations to pay for all of it."

"How Jeremy Corbyn Is Inspiring the American Left," by Graeme Demianyk, HuffPost UK, July 2017

"Sanders's defeat to Clinton helps explain why the U.S. left has such a soft spot for a 68-year-old British collector of manhole covers. Corbyn's success — not victory, but 40 percent of the vote and preventing Theresa May and the Conservative Party from winning a majority that she was expected to enlarge — is celebrated because his unashamedly left-wing manifesto was supposed to return Labour to the wilderness of the 1980s. It was the same accusation leveled at Sanders, that the Democrats could expect oblivion with the Vermont senator as their would-be President …


So, what with Trump's numbers going up, and impeachment being patently stupid--Joe's




Joe is what? Don't leave is in suspense, Fred.

As 'Chapo' put it, Corbyn was "proof of concept" that a candidate offering uncompromising policies, and faced with a hostile media, would not sound the death knell for a political party. Labour now riding high in the polls, and Sanders becoming the most popular politician in the U.S., has only added weight to their argument."


There's more in the same vein, just as dumb.



Posted by: Fred || 12/14/2019 00:00 || Comments || Link || E-Mail|| [518 views] Top|| File under:
BEASTIE BOY Cenk Uygur, seeking to be Katie Holmes' Left-Wing Replacement, Under Fire for Pro-Bestiality Stance
[DailyCaller] Democratic presidential candidate Sen. Bernie Sanders retracted his endorsement of Democratic congressional candidate Cenk Uygur just one day after announcing it.

Uygur, founder of the left-wing media outlet "The Young Turks," has come under fire for past comments, including one where he said certain kinds of bestiality should be legal. Despite this and multiple videos showing crude comments about women, the Vermont senator endorsed the congressional candidate Thursday.

"As I said yesterday, Cenk has been a longtime fighter against the corrupt forces in our politics and he's inspired people all across the country," Sanders said in a statement announcing his retraction Friday.

"However, our movement is bigger than any one person. I hear my grassroots supporters who were frustrated and understand their concerns," he added.

Videos posted by M. Mendoza Ferrer on Twitter in November show Uygur making inappropriate remarks about women. He discussed a rating system for women, adding in what "score" the woman would have to be for her to "suck your dick." Another video from 2013 shows Uygur discussing bestiality and talking about how "hot" women from the Dominican are.
Posted by: Lex || 12/14/2019 00:00 || Comments || Link || E-Mail|| [396 views] Top|| File under:
Home Front: Culture Wars
Federal Judge Backs People-Powered We Build The Wall, Inc. – Shreds Federal Lawyers For IBCW
Gateway Pundit via Gates of Vienna


We Build the Wall, Inc., a nonprofit organization founded by triple amputee veteran Brian Kolfage, is gearing up to build a second portion of wall along the U.S. Mexico border on private land in Mission, Texas and the "deep state" International Boundary and Water Commission is, again, relentlessly doing everything to sabotage the project.

The border wall, IBCW claims, would violate the United States' 1970 international water treaty with Mexico by causing flooding that would alter the course of the international waterway and destruct the shoreline.

In response, U.S. District Judge Randy Crane issued a restraining or mandating We Build the Wall suspend construction and ordered the government to disclose the results of a hydrology study that would substantiate its unfounded charges.

During a hearing Thursday at the U.S. District Court for the Southern District of Texas in McAllen, U.S. Attorney E. Paxton Warner claimed the Federal Emergency Management Agency has already conducted a mapping study that confirms the construction of a border wall would cause catastrophic environmental damage on the river banks by utilizing expensive state of the art Light Detection and Ranging equipment, also known as LIDAR.

Yet, FEMA claimed has declined to provide its study to IBCW, Warner admitted.

Judge Crane shot back, chiding the government attorneys.

"If you can't get it then how do you expect a private citizen to have access to it?" he asked Warner. "I'm not for making people jump through hoops just to jump through hoops. That seems petty."

We Build The Wall should conduct its own comprehensive hydrology report, rather than hassle FEMA with turning over its study, U.S. Attorney Daniel Hu argued.

The non-profit is planning to build a wall that costs upwards of $20 million dollars and should be able to afford LIDAR because it "costs only about $2,000 per square mile analysis," he said.

Until scientific evidence is produced proving the wall would generate flooding and environmental hazard, the government's lawsuit is meritless, Crane retorted, noting he would likely resort to issuing a court order to obtain FEMA's LIDAR study.

"Your role here is to make sure someone who is building in the floodplain is in compliance with federal laws," he told the federal prosecutors. "You aren't for one side or the other. If you have this answer then find out as soon as possible."
Posted by: g(r)omgoru || 12/14/2019 11:02 || Comments || Link || E-Mail|| [373 views] Top|| File under:
Who's in the News
28
[untagged]
3
Sublime Porte
3
Islamic State
3
Commies
2
Taliban
2
Arab Spring
2
Govt of Iraq
2
Hezbollah
2
Moslem Colonists
1
Houthis
1
Govt of Sudan
1
al-Nusra
1
Narcos
1
Hamas
1
Govt of Iran
Bookmark
E-Mail Me
The Classics
The O Club
Rantburg Store
The Bloids
The Never-ending Story
Thugburg
Gulf War I
The Way We Were
Bio
Merry-Go-Blog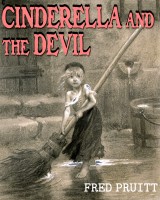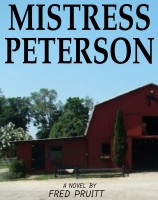 On Sale now!


A multi-volume chronology and reference guide set detailing three years of the Mexican Drug War between 2010 and 2012.

Rantburg.com and borderlandbeat.com correspondent and author Chris Covert presents his first non-fiction work detailing the drug and gang related violence in Mexico.

Chris gives us Mexican press dispatches of drug and gang war violence over three years, presented in a multi volume set intended to chronicle the death, violence and mayhem which has dominated Mexico for six years.
Click here for more information


Meet the Mods
In no particular order...


Steve White
Seafarious
Pappy
lotp
Scooter McGruder
john frum
tu3031
badanov
sherry
ryuge
GolfBravoUSMC
Bright Pebbles
trailing wife
Gloria
Fred
Besoeker
Glenmore
Frank G
3dc
Skidmark
Alaska Paul



Better than the average link...



Rantburg was assembled from recycled algorithms in the United States of America. No trees were destroyed in the production of this weblog. We did hurt some, though. Sorry.
54.208.73.179