Home Front: Politix
Susan Rice: Obama Put Call Transcripts On Top Secret Server, Too
Oh. Never mind — what's the next Orange Man Bad panic?

[Federalist] Former national security adviser Susan Rice acknowledged last night that the

B.O. regime

moved transcripts of conversations with foreign leaders onto the same top-secret server where the Trump administration stored his recent phone call with Ukrainian President Volodymyr Zelensky.


"This is different, though, because shut up"


Appearing at the Texas Tribune Festival, Rice was asked how often this practice was engaged in during the

B.O. regime

, but did not answer that question, saying instead, "We never moved them over unless they were legitimately, in the contents classified." Rice did not explain what standard the

B.O. regime

used to determine what was legitimately classified. She said it is rare, although not impossible, that a presidential conversation could be classified to that highest level.

The revelation from Rice comes amid media reports and comments from

politicians

that have painted the use of this top secret server as proof that Trump was trying to cover up the contents of his conversation with the Ukrainian leader, a full transcript of which the administration has now released to the public.

But reporting from ABC News shows that this practice of securing presidential phone transcripts has been in use in the White House since early 2017, after sensitive conversations with foreign leaders were leaked to the press.

From ABC News: "The two calls in early 2017, with leaders from Australia and from Mexico, leaked early in Trump's administration, and sources said the procedure to store them quickly changed ‐ many calls between the president and world leaders instead were stored in a secure server to avoid leaks. The sources who talked to ABC News did caution that it's unclear if the calls being stored were done so for national security or for political concerns."

One source cited by ABC News described the practice as "basically standard operating procedure."

So from Rice we now know the decision to store the conversation on the top-secret server was not unprecedented, but a decision that Obama's administration made multiple times as well, using its own discretion, just as the Trump administration has. And from ABC News' reporting we know that this has been a long-standing practice in the Trump White House to protect against a high level of leaks.

Both of these revelations undermine the theory that in this specific case, some unique and bizarre method was used to hide the transcript and engage in a cover up. Rather, the Trump administration appears to have been engaging in business as usual.
Posted by: trailing wife || 09/29/2019 12:22 || Comments || Link || E-Mail|| [336118 views] Top|| File under:
Graham coordinates with Jared to save Trump from new wave of attack
[PRESSTV] US Republican Senator Lindsey Graham
...soft-spoken senator from South Carolina, former best buddy of John Maverick McCain. Since McCain's demise, Graham has become more outspoken, more Republican and more of a supporter of President Trump. The speech he gave in support of Brett Kavanaugh was downright manly and really cheesed off the Dems...
is engaging in an attempt to defend President Donald Trump
...His ancestors didn't own any slaves...
amid the Ukraine scandal.

The South Carolina senator, who played golf with Trump at the president's club in Sterling, Virginia, on Saturday morning, rejected allegations that Trump acted against national security interests by pushing Ukrainian President Volodymyr Zelenskiy to investigate political rival Joe Foreign Policy Whiz Kid Biden

...Failed seeker of the Democratic presidential nomination on multiple occasions, vice president under Barack Obama, giving it a last try in his dotage for 2020...
before enjoying the US military aid.

"In America you can't even get a parking ticket based on hearsay testimony," tweeted Graham, once a Trump critic. "But you can impeach a president? I certainly hope not."

The Republican was reportedly heard on a JetBlue flight from Washington, DC, to Charleston, South Carolina, apparently coordinating his defense initiative with Trump's son-in-law and senior adviser, Jared Kushner.

"His phone rang and he answered, 'Hey, Jared!' He was . . . saying he's going to be on 'Face the Nation' on Sunday. He said, 'Listen ‐ this is what I'm going to lay out,' " according to the report. "He was like, 'We need to know why Hunter [Biden] was receiving $50K' " for being on the board of Ukrainian gas company Burisma. "He then said, 'You can't impeach someone on hearsay.' He was laying out his story for Sunday."


So... ummm... this story is based on hearsay?



Posted by: Fred || 09/29/2019 00:00 || Comments || Link || E-Mail|| [336080 views] Top|| File under:
Democrats have sought to #impeach #Trump since he entered office: Analyst
[TWITTER] Democrats in the US Congress have sought to impeach President Donald Trump
...The man who was so stupid he beat fourteen professional politicians, a former tech CEO, and a brain surgeon for the Republican nomination in 2016, then beat The Smartest Woman in the World in the general election...
since he entered the White House in January 2017, says an American political analyst in Virginia.

"As far as the issue of impeachment, the Democrats have been looking a for any number of things that they can potentially use to impeach the president, almost as soon as he took office," said Keith Preston, chief editor of AttacktheSystem.com.

"It's not like this is anything new on the Democrats part; this is just the latest in a series of efforts Democrats have made to try to impeach the president," Preston told Press TV.

The US House of Representatives on Tuesday launched an official impeachment investigation of Trump after he encouraged a foreign leader to conduct a probe that could damage a political rival.

House Speaker Nancy San Fran Nan Pelosi

Congresswoman-for-Life from the San Francisco Bay Area, born into a family of professional politicians. On-again-off-again Speaker of the House. It's not her fault when they lose, but it's her accomplishment when they win. Noted for her heavily botoxed grimace and occasional senior... uhhh... moments...
, a Democrat, announced the investigation at a news conference, declaring "no one is above the law."


Picked right up on that, didn't he? And it's only been three years!



Posted by: Fred || 09/29/2019 00:00 || Comments || Link || E-Mail|| [336070 views] Top|| File under:
NY Gov. Andrew Cuomo Blasts Impeachment Push, Blames Leftists
[THEFEDERALIST] On Wednesday evening at an event on "political civility" with ex-New Jersey Gov. Chris Christie, New York Gov. Andrew Sonny Cuomo
offered a sharp rebuke of the Democrats' latest cries for impeachment, blaming "leftist" Democrats for forcing Congress to begin an impeachment inquiry into President Trump.

Cuomo, a Democrat himself, felt the "quote unquote inquiry" was a result of Democratic

Lions of Islam

in Congress pushing House Speaker Nancy San Fran Nan Pelosi

Congresswoman-for-Life from the San Francisco Bay Area, born into a family of professional politicians. On-again-off-again Speaker of the House. It's not her fault when they lose, but it's her accomplishment when they win. Noted for her heavily botoxed grimace and occasional senior... uhhh... moments...
, D-Calif., to engage in an ultimately pointless exercise that would just result in political gridlock. According to Cuomo, "There is a heightened leftist component of the Democratic Party that she was feeling pressure from."

Cuomo also provided a lengthy catalog of the legislative priorities that would be shoved aside until after the 2020 elections as a result of the futile impeachment process taking front and center.

"It's a long and unproductive road," emphasized Cuomo. "Where does it go ultimately? Nowhere."

Cuomo's assessment isn't totally wrong, but he's not exactly right either. According to latest Marist polling, only 49 percent of polled adults nationally approve the House's formal launch of an impeachment inquiry. However,


corruption finds a dozen alibis for its evil deeds...


88 percent of Democrats polled support the impeachment inquiry, with support jumping to 93 percent among progressives. Therefore, while it is clear impeachment is quite popular among progressives, it's likely inaccurate to say the popularity of the impeachment inquiry is limited to the far-left. If anything, it seems the impeachment inquiry, though likely to be a show trial with no removal at the end, is a fan favorite among the Democrats.

Cuomo's speech reveals the governor's unawareness of the far-left's takeover of the Democratic establishment.


Posted by: Fred || 09/29/2019 00:00 || Comments || Link || E-Mail|| [336080 views] Top|| File under:
Hillary, kindly make like a tree
[AMERICANTHINKER] AT's Thomas Lifson reports that Joe Foreign Policy Whiz Kid Biden

...Old, boring, a plagiarist, fond of hair sniffing and grabbing the protruding parts of women, and not whatcha call brilliant...
is on the way out as a candidate and that Crooked Hillary Clinton
...former first lady, former secretary of state, former presidential candidate, Conqueror of Benghazi, Heroine of Tuzla, formerly described by her supporters as the smartest woman in the world, usually described by the rest of us as The Thing That Wouldn't Go Away...
is ready to step into his shoes, still griping about 2016, still vicious and nasty and still bent on

Dire Revenge

for slights carried over from the last century.

Handlers have slicked her up and painted over the look of staggering drunken homelessness that Hillary successfully modeled the last three years. It didn't help. All across America, voters are throwing things at their televisions. A run on straight razors is expected.

America doesn't want this woman as president. We don't want her as a candidate. Our feelings for her fall between the levels of affection for bedbugs and cockroaches. We don't want to surrender our country to her wholesale criminality and rape of our Constitution. We don't want to read about Arkancides clearing out all opposition.

Enough of Chelsea in the news. We've had our fill of Huma. Spare us Little Georgie Stephanopoulos resuming his embarrassing suckuppery right out front where everybody can see. We don't want more of our strategic minerals going to the Russians or our ultra-secret weapons systems declassified to benefit the Chinese.

We don't want still more emails going to our enemies. We don't want more stories of Americans fighting and dying in faraway lands while Hillary turns over and goes back to sleep. We don't want to hear that scratchy voice punctuated with "you know" every few seconds. We don't want a First Husband running a personal porn industry out of the White House.

We don't want the economy messed with now that Donald Trump
...New York real estate developer, described by Dems as illiterate, racist, misogynistic, and what ever other unpleasant descriptions they can think of, elected by the rest of us as 45th President of the United States...
has it running like a Swiss watch.

We don't want this vile creature who sneers at us, calls us names, insults our intelligence, denigrates us ‐ we don't want this queen of the Deep State at the helm. One of those was plenty, thank you.

Clinton fatigue doesn't begin to describe how we feel about this evil woman and her sick husband. Americans of both sexes and all ages, parties, religions, colors, sexual orientations, national origins, and dysfunctions want the Clintons, paraphrasing Biff Tannen, to make like a tree and get out of here.


Posted by: Fred || 09/29/2019 00:00 || Comments || Link || E-Mail|| [336072 views] Top|| File under:
Tom Brady's Popularity Stems From The 'Latest Wave Of White Rage And White Supremacy' Professor Claims
[NEWSWEEK] New England Patriot quarterback Tom Brady is one of the most accomplished and decorated NFL stars of all time, but Kyle Kusz, an associate professor of kinesiology


The study of the mechanics of body movements. I never heard of it before either.




It's been around for a while. Both physical therapy and occupational therapy are based on it.

at the University of Rhode Island has a much different take on the 42-year-old.

According to Campus Reform, Kusz does not think Brady's popularity stems from his six Superbowl titles but instead due to white supremacy and white male rage.

...the liberal concept (the science is settled!) that men are knuckle dragging bastards who spend all their time watching football, drinking beer, burping, farting, and thumping their women. This doesn't apply if the men are girls transitioning to boys, or boys transitioning to girls, or either transitioning to sheep...

In Kusz's book, titled Making American White Men Great Again: Tom Brady, Donald Trump

...Perhaps no man has ever had as much fun being president of the US...
, and the Allure of White Male Omnipotence in Post-Obama America, he details his beliefs regarding Brady's fame.

"Quarterback Tom Brady has gained popularity due to the 'latest wave of white rage and white supremacy,'" wrote Kusz.

According to Kusz, this popularity began with the election of former President Barack Obama
I think when you spread the wealth around, it's good for everybody...
, parallel to "a disturbing racial reaction among white conservatives in response to the idea that a black man would be [president]."

In his book, Kusz focuses on a 2015 Under Armour commercial in which Brady appeared. The style of the ad "would not seem out of place in Leni Riefenstahl's infamous Nazi propaganda film, Triumph des Willens," Kusz wrote.


"I decided to research Trump and Brady's public performances of their white masculinities and how they connect with broader debates about race and gender politics after a student in one of my classes brought the UnderArmour commercial to my attention, and it piqued my interest," the professor said in an interview with Campus Reform.

Brady's apparent support of Trump began in 2015 when he placed a red Make America Great Again hat in his locker. "I have so many great friends in New England including Tom Brady and Coach Belichick" said Trump at a 2016 rally in New Hampshire, according to the Boston Globe. "How good is Tom? Remember last year, he had the red hats?"


Posted by: Fred || 09/29/2019 00:00 || Comments || Link || E-Mail|| [336101 views] Top|| File under:
Harris Asked Nadler to Open Kavanaugh Impeachment Inquiry
[FREEBEACON] Sen. Kámala Harris
Former Oakland mayor Willie Brown's former mistress, now a senatrix from California and 2020 Dem presidential hopeful, indistinguishable from the others...
(D., Calif.) asked Rep. Jerry Nadler (D., N.Y.) in a Sept. 17 letter to open a formal impeachment inquiry into Supreme Court Justice Brett Kavanaugh following the New York Times


...which still proudly displays Walter Duranty's Pulitzer prize...
Continued on Page 49
Posted by: Fred || 09/29/2019 00:00 || Comments || Link || E-Mail|| [336079 views] Top|| File under:
Rep. Andy Biggs Introduces Motion to Censure Adam Schiff
[BREITBART] Rep. Andy Biggs (R-AZ) on Friday introduced a motion to condemn and censure House Intelligence Committee Chairman Adam Schiff


...Showboating U.S. Representative for California's 28th congressional district since 2013. A member of the Democratic Party, Schiff has served in Congress since 2001. He currently serves as the chairman of the United States House Permanent Select Committee on Intelligence. In a manner reminiscent of Joe McCarthy, on March 22, 2017, in a interview with Chuck Todd on MSNBC Schiff claimed there was "more than circumstantial evidence now" that

Donald Trump's campaign colluded with Russia." Todd followed up by asking if he had seen direct evidence of collusion and Schiff responded that there was "evidence that is not circumstantial and is very much worthy of investigation"... (D-CA) for performing a fabricated conversation between President Donald Trump and Ukrainian President Volodymyr Zelensky during his opening statement at a panel hearing Thursday morning.

"During yesterday's hearing, Chairman Schiff's opening statement included a blatantly false retelling of President Trump's conversation with the Ukrainian president. Democrats previously initiated an impeachment inquiry, which leads to one of the most serious, constitutional duties of Members of Congress: removal of the President of the United States," Biggs, a member of the House Judiciary Committee, said in a statement. "Through this process, if the President has committed high crimes or misdemeanors, Congress may overturn the election of the President and the will of the American people. It is therefore inexcusable to toy with the process and mislead the American public with such a statement."

Although the White House released Wednesday a transcript of the Trump-Zelensky call, Schiff made-up his own transcript that he read ahead of the testimony of acting DNI chief Joseph Maguire in which he accused the president of engaging in quid pro quo with the intent of exchanging U.S. military aid to Ukraine for an investigation into Hunter Biden, the son of former Vice President and 2020 White House hopeful Joe Foreign Policy Whiz Kid Biden

...When the stock market crashed, Franklin Roosevelt got on the television and didn't just talk about the princes of greed. He said, 'Look, here's what happened.'...
"We've been very good to your country. Very good. No other country has done as much as we have. But you know what? I don't see much reciprocity here. I hear what you want. I have a favor I want from YOU though. And I'm going to say this only seven times so you better listen good," said Schiff.

"I want you to make up dirt on my political opponent, understand? Lots of it," the congressman continued.


Posted by: Fred || 09/29/2019 00:00 || Comments || Link || E-Mail|| [336093 views] Top|| File under:
George Soros Emerges as Major Funder of 'Global Climate Strike' Groups
[BREITBART] Auric Goldfinger George Soros

...either Ernst Stavro Blofeld or Auric Goldfinger come true...
financed radical environmental groups partnering in this week's "Global Climate Strike" to the tune of nearly $25 million, according to a new report.
At least 22 of the left-wing activist groups listed as partners in the Global Climate Strike received $24,854,592 in funding from liberal billionaire George Soros between 2000-2017 through his Open Society Network, Joseph Vazquez reported Thursday for the Media Research Center.

Continued on Page 49
Posted by: Fred || 09/29/2019 00:00 || Comments || Link || E-Mail|| [336092 views] Top|| File under:
Beto, That's Not The Best Venue to Declare Who Should Only Be Trusted With Guns
[TOWNHALL] Former Democratic Congressman Robert Francis O'Rourke;

...Kennedyeque businessman, musician, skateboard artiste, and politician who represented Texas' 16th congressional district in the United States House of Representatives from 2013 to 2019. Beto is a Latino nickname for people whose names end in "erto," like "Roberto" or "Alberto." He is seeking the Dem nomination for President in 2020 because he has nice hair and lots of teeth. He was born into a local political family in El Paso, Texas and is a graduate of a prep school and Columbia University, which is not in Texas. In 2005, he was elected to the El Paso City Council. He was elected to Congress in 2012 after defeating eight-term incumbent Silvestre Reyes in the Democratic primary. He declined to seek re-election in 2018, instead running for the Senate against Republican Ted Cruz, running a campaign that drew national attention because of his skateboarding skills. A few months after he lost, he announced his campaign for President...
is making history, I guess. He wants to take private property from millions of law-abiding Americans. Bob is anti-gun. And he proudly said "hell yes" to confiscating so-called assault weapons. He's the liberal who thinks the AR-15 is a scary gun. Americans own millions of these rifles. There is no way compliance for confiscation will be honored. It's illegal. It's unconstitutional. And if Democrats want to follow the playbooks of never winning another presidential race for the foreseeable future, follow this guy's lead.

Liberals have short memories. Gun control already cost them the 2000 election, with Gore losing West Virginia, Tennessee, and Arkansas over his stance on gun control. Those states, even with Bush winning Florida, would have been enough to push Gore past 270 and succeed Bill Clinton
...former Democratic president of the U.S. Bill was the second U.S. president to be impeached, the first to deny that oral sex was sex, the first to have difficulty with the definition of the word is...
in January of 2001.

So, whom does Bob (aka Beto) think should be trusted to own firearms in America? You guessed it; only the police, military, and other agents of the state should be allowed to own guns. And did I mention that he made this pitch at Kent State University, where the National Guard shot and killed four students in 1970 during a Vietnam War protest?
Posted by: Fred || 09/29/2019 00:00 || Comments || Link || E-Mail|| [336092 views] Top|| File under:
Beta O'Rourke says Trump should resign during impeachment inquiry
Who's desperate and illiterate to laws and the actual f'n Constitution? THIS flash of teeth and fake Micksican heritage. What an idiot
[10 News via Ay Pee] Democratic presidential candidate Beto O'Rourke says President Donald Trump should resign as Congress begins an impeachment investigation.

O'Rourke said Saturday there shouldn't be a fear of an impeachment probe intensifying partisan divisions. The former Texas congressman said at the Texas Tribune Festival in Austin that he believes impeaching Trump would ultimately unify the country.

But O'Rourke says "the best thing" Trump can do at this point is to step down. Trump defiantly denies any wrongdoing.

The 2020 Democratic presidential field is unanimous in its support of Congress for launching an impeachment investigation. The White House's handling of Trump's calls with foreign leaders is at the heart of the House impeachment inquiry.

O'Rourke has been lagging in the polls but says he's in the race "until the very end."


*SOON*
Posted by: Frank G || 09/29/2019 00:00 || Comments || Link || E-Mail|| [336084 views] Top|| File under:
Who's in the News
30
[untagged]
5
Taliban
4
Commies
2
Islamic State
2
Govt of Pakistain Proxies
2
Govt of Iraq
1
PFLP
1
PLO
1
Sublime Porte
1
Thai Insurgency
1
Abu Sayyaf (ISIS)
1
Fatah
1
Govt of Iran
1
Hamas
1
Houthis
Bookmark
E-Mail Me
The Classics
The O Club
Rantburg Store
The Bloids
The Never-ending Story
Thugburg
Gulf War I
The Way We Were
Bio
Merry-Go-Blog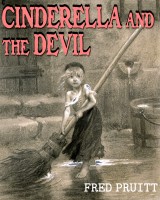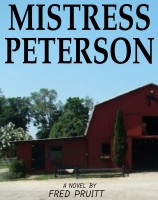 On Sale now!


A multi-volume chronology and reference guide set detailing three years of the Mexican Drug War between 2010 and 2012.

Rantburg.com and borderlandbeat.com correspondent and author Chris Covert presents his first non-fiction work detailing the drug and gang related violence in Mexico.

Chris gives us Mexican press dispatches of drug and gang war violence over three years, presented in a multi volume set intended to chronicle the death, violence and mayhem which has dominated Mexico for six years.
Click here for more information


Meet the Mods
In no particular order...


Steve White
Seafarious
tu3031
badanov
sherry
ryuge
GolfBravoUSMC
Bright Pebbles
trailing wife
Gloria
Fred
Besoeker
Glenmore
Frank G
3dc
Skidmark



Better than the average link...



Rantburg was assembled from recycled algorithms in the United States of America. No trees were destroyed in the production of this weblog. We did hurt some, though. Sorry.
3.235.188.113

Help keep the Burg running! Paypal: