-Lurid Crime Tales-
House Intelligence witnesses ready to talk Russia
Selected excerpts


[Washington Examiner] "There's almost nothing about Russia's interference in the campaign that wasn't known to the president and the Obama administration in real time, and they didn't think it was that big of a deal at the time that it happened," McCarthy said. "I think that's largely because everybody thought that Mrs. Clinton was going to win, and so this took on a greater dimension when she lost."

McCarthy supported DOJ's inquiry and critiqued what he saw as a largely incurious media. "Here we have foreign powers that were giving information to the Obama administration and we have foreign spies hired to give information to the Clinton campaign, and they're not particularly interested."

And McCarthy said he agreed that Trump's friendly comments toward Putin and his skepticism of the U.S. intelligence community are troubling.

"I get it. I'm totally with you. We should look into all of that, but you don't want to see what's behind curtain number two?" he said.


Emphasis added
Posted by: Besoeker || 06/12/2019 06:38 || Comments || Link || E-Mail|| [6494 views] Top|| File under:
Fitton: FBI Notes on Clinton Emails Go Missing
[Breitbart] Given the FBI's repeated intransigence over the years in responding to our FOIA requests, I'm not of a mind to assume this story represents simply an innocent mistake.

The FBI has released 277 pages of redacted records that show the FBI failed to produce information from an August 2015 meeting with Intelligence Community Inspector General about Hillary Clinton's email server. The FBI claimed that notes are "missing" and the CD containing notes from meeting is likely "damaged" irreparably.

The records, which were posted on the FBI's website, are the 32nd release of documents in response to our 2016 Freedom of Information Act (FOIA) lawsuit, Judicial Watch v. U.S. Department of Justice (No. 1:16-cv-02046). We filed the lawsuit after the Justice Department failed to comply with a July 7, 2016, FOIA request for:


All FD-302 forms prepared pursuant to the Federal Bureau of Investigation's investigation of former Secretary of State Hillary Clinton's use of a private e-mail server during her tenure.


All records of communications between any agent, employee, or representative of the Federal Bureau of Investigation regarding, concerning, or related to the aforementioned investigation. This request includes, but is not limited to, any related communications with any official, employee, or representative of the Department of Justice, the Executive Office of the President, the Democratic National Committee, and/or the presidential campaign of Hillary Clinton.


All records related to the meeting between Attorney General Lynch and former President Bill Clinton on June 27, 2016.

Included in the documents are February 2019 FBI electronic communications documenting the damaged CD and the missing notes from the August 3, 2015, meeting between FBI special agents and the ICIG about Clinton's server:

For reference, Special Agents (SAs) [redacted] have been gathering and copying materials from the captioned case located in the Washington Field Office (WFO) CI-13 Workbox in response to a Freedom of Information Act (FOIA) tasking from Information Management Division (IMD; formerly known as Records Management Division).

On or about February 6, 2019, SAs [redacted] opened [redacted]-CYBER-1A27, which contained a CD with a crack on it (a damaged CD). SA [redacted] attempted to copy the damaged CD at the WFO Computer Analysis Response Team (CART) self-service area, but was not able to do so. SA [redacted] spoke with FBI information technology specialists on the ground floor of WFO regarding the damaged CD, who indicated it was unlikely the CD could be copied.
Posted by: Besoeker || 06/12/2019 00:35 || Comments || Link || E-Mail|| [6494 views] Top|| File under:
Rep. Omar filed joint tax returns before she married husband
[AP] MINNEAPOLIS ‐ Minnesota campaign finance officials said last week that U.S. Rep. Ilhan Omar misused campaign funds in violation of state rules. They also revealed that she had filed joint tax returns with her husband years before they were legally married and at a time when she was married to another man.


Bro-Fo


The revelation put the freshman representative under more scrutiny from critics who have taken issue with her marital past. One tax expert said that if there is no criminal intent and the issue has been corrected, she's unlikely to face any criminal consequences.

Some questions and answers about the tax issue:

Q: What did Omar do wrong?

A: The Minnesota Campaign Finance and Public Disclosure Board said Thursday that Omar and her husband, Ahmed Abdisalan Hirsi, filed joint tax returns for 2014 and 2015 ‐ before they were actually married and while Omar was legally wed to another man. While some states allow for joint filing for "common law" marriages, Minnesota does not, and filing joint tax returns with someone who is not your legal spouse is against both federal and state law.

Q: How did this become public?

A: Last year, a Republican state representative accused Omar of misusing campaign funds, alleging among other things that she used $2,250 in campaign money to pay a lawyer for her divorce proceedings. The campaign finance board investigated and found she didn't use the funds to pay for a divorce lawyer as alleged, but other irregularities were found. The board's final report said "there was an issue with her tax returns that needed to be corrected" and that some campaign funds went to an accounting firm.

State officials ruled last week that Omar must repay her campaign committee nearly $3,500, including $1,500 for payments made to the accounting firm for services related to joint tax returns for 2014 and 2015. Omar must also pay a $500 penalty to the state.

Q: What has Omar said about this?

A: Very little. In response to questions from The Associated Press, her campaign sent an emailed statement saying, "All of Rep. Omar's tax filings are fully compliant with all applicable tax law." The campaign did not make Omar available for an interview or answer specific questions from the AP. In response to the overall campaign finance investigation, she said in a statement last week that she will comply with the state board findings calling for her to repay money and pay a penalty.
Posted by: Besoeker || 06/12/2019 00:00 || Comments || Link || E-Mail|| [6469 views] Top|| File under:
-Signs, Portents, and the Weather-
U.S. embassies defying Trump admin by flying 'gay pride' flag: 'This is category one insurrection'
[THENATIONALSENTINEL] The U.S. diplomatic corps, much of which hails from far-Left Ivy League institutions, has been the most defiant when it comes to obeying POTUS Donald Trump


...New York real estate developer, described by Dems as illiterate, racist, misogynistic, and what ever other unpleasant descriptions they can think of, elected by the rest of us as 45th President of the United States...


's policies, as evident by the fact that several American embassies have hoisted the "gay pride" rainbow flag in defiance of the president.

After the Trump administration formally denied requests from multiple United States embassies to hoist the LGBT flag in honor of "Pride Month," several of them, along with other diplomatic missions, are doing it anyway.

As reported by the Washington Post, several U.S. embassies are finding ways to either defy or show opposition to, the White House's instructions:

The facades of the U.S. missions in Seoul and Chennai, India, are partially hidden behind large rainbow flags, while the embassy in New Delhi is aglow in rainbow colored lights. The website for the embassy in Santiago, Chile, shows a video of the chief diplomat raising a rainbow flag last month for the International Day Against Homophobia, Transphobia and Biphobia.

The Vienna embassy's website features a photo of a rainbow flag flying below Old Glory on a mast jutting from the building, a statement by Diplomats for Equality and a story about a professor lecturing on the visibility and growth of LGBT rights.

"This is a category one insurrection," one anonymous diplomat told The Post.

Previous reports noted that a number of American embassies ‐ in Germany, Brazil, Israel, and Latvia, among others ‐ wanted permission to honor "Pride Month" by hoisting rainbow flags, but the White House denied the requests.



Spooks do the same - see this tweet:



Posted by: Fred || 06/12/2019 00:00 || Comments || Link || E-Mail|| [6525 views] Top|| File under:
Texas Gov. Abbott signs law allowing kids to run lemonade stands
[WASHINGTONEXAMINER] Texas Gov. Greg Abbott

... governor of Texas. Abbott is a Republican. His 2014 Dem opponent, state senatrix Wendy Davis, thought the absolute, most pressing, most important issue facing the state was abortion. Abbott beat the pantyhose off her. His 2018 opponent, Lupe Valdez didn't dwell too heavily on abortion, but she lost too...
signed a bill into law that allows kids to run lemonade stands without fear of being shut down.

The law goes into effect in September and prohibits cities and neighborhood associations from implementing rules that block or regulate children trying to sell nonalcoholic drinks such as lemonade on private property, according to the Texas Tribune.

Republican state Rep. Matt Krause introduced the bill after police shut down a lemonade stand that was run by two daughters trying to raise money for a Father's Day gift in 2015. The bill was unanimously passed in both chambers and Abbott signed the bill on Monday.
Posted by: Fred || 06/12/2019 00:00 || Comments || Link || E-Mail|| [6472 views] Top|| File under:
Home Front: Politix
Ocasio-Cortez, who makes $174,000, explains why she needs a raise
[Liberty Unyielding] That was quick. Alexandria Ocasio-Cortez, who has been in Congress a little over five months and is receiving an annual salary of $174,000, plus perks, is ready for a raise. Actually, to listen to her, the $4,500 increase she seeks is "not even like a raise" really. It's a cost of living adjustment, and everyone, from minimum wage workers on up, needs and deserves one. "Congress, retail workers, everybody should get increases to accommodate for changes in our economy," she says in the video that follows:

Did you notice her mention of dark money loopholes, which members of Congress will feel pressured to keep open if they are not given a raise? Do you get the sense she is telegraphing her own future plans in the event she doesn't get her COLA? Bear in mind that she has already attempted to game the system by operating a "subsidy scheme" with her campaign manager that ran afoul of campaign finance laws. She was also alleged to have set up a million-dollar private slush fund with her chief of staff.

The ultimate insult is that a short five months ago, Ocasio-Cortez was working as a bartender in a New York City restaurant. According to Salary.com, the average bartender salary in New York as of May 31, 2019, is $25,666 as of May 31, 2019, though the range typically falls between $22,365 and $30,518.
Posted by: Besoeker || 06/12/2019 01:05 || Comments || Link || E-Mail|| [6471 views] Top|| File under:
Cher Warns Biden: 'Women Are the Future, Don't F**K with Us'
[BREITBART] Pop star Cher warned Joe Foreign Policy Whiz Kid Biden
...Old, boring, a plagiarist, fond of hair sniffing and grabbing the protruding parts of women, and not whatcha call brilliant....
to align himself with left-wing women on issues like abortion after the Democratic presidential frontrunner indicated earlier this week that he would not support repeal of the Hyde Amendment.

On Wednesday, Biden said that he would not repeal the Hyde Amendment, which prohibits the federal government from providing taxpayer funding for abortions.

However,


denial ain't just a river in Egypt...


Biden backtracked on his position, saying just a day later that he believed health care was a fundamental right and that he could "no longer support an amendment that makes that right dependent on someone's ZIP code."

"I've been working through the finer details of my health care plan like others in this race, and I've been struggling with the problems that Hyde now presents," the former Vice President said at a rally on Friday. "I can't justify leaving millions of women without access to the care they need and the ability to ... exercise their constitutionally protected right."


Biden's initial position drew anger from Cher, who claimed that he had made a "major mistake" in his campaign.

"Joe Made Major Mistake !!" she said. "Women Who Can Afford Abortion's Should Pay,Those Women Who cant Pay should be offered FREE Birth Control,Plan B,Abortion Pill,& SAFE Abortion. WOMEN ARE THE FUTURE NOW !! DONT FK WITH US FELLAS."


This is 1966-style reasoning. Men are the future too, y'know. If we don't FK with women, that would leave us stuck with each other. The more "hetero-normative" (Is that a word? Really?) among us consider guys kissing each other to be, you know, kinda nasty.


The 72-year-old singer, who endorsed Perennial Presidential Campaigner Hillary Crooked Hillary Clinton
... former first lady, former secretary of state, former presidential candidate, Conqueror of Benghazi, Heroine of Tuzla, formerly described by her supporters as the smartest woman in the world, usually described by the rest of us as The Thing That Wouldn't Go Away...
in 2016, has long been vocal about her support for the current Democratic front runner. Last December, she said that she would love to see a joint ticket of Joe Biden and Sen. Kámala Harris

Former Oakland mayor Willie Brown's former mistress, now a senatrix from California and 2020 Dem presidential hopeful, indistinguishable from the others...
(D-CA). "I know Joe Biden and I know him to be a really great man," she declared at the time. "I would love to see him with someone young."

In April, she also defended Biden against claims that he had repeatedly touched women inappropriately, saying that him giving her a hug didn't make her feel uncomfortable.

"Once spent time talking 2 Joe Biden In His Office. I asked Point-ed Questions," she wrote on Twitter. "As Time Passed I Found Him Forthright,Kind,& Smart. At Meetings End He Walked Me 2 The &Gave Me A HUG. I Was Fine With It,But That,Was 'MY' Experience. HE MUST COMMIT 2 B'AWARE,& CARE'ABOUT WOMENS SPACE.'"
Posted by: Fred || 06/12/2019 00:00 || Comments || Link || E-Mail|| [6480 views] Top|| File under:
Donald Trump Threatens to Leave Chamber of Commerce
[BREITBART] President Donald Trump

...The man who was so stupid he beat fourteen professional politicians, a former tech CEO, and a brain surgeon for the Republican nomination in 2016, then beat The Smartest Woman in the World in the general election...
ripped the Chamber of Commerce on Monday for failing to support his use of tariffs as a negotiating tool, threatening to leave the organization.

"I'm a member of the U.S. Chamber, maybe I'll have to rethink that because when you look at it, the chamber is probably more for the companies and the people that are members than they are for our country," Trump said.

Trump criticized China and Mexico for taking American jobs from U.S. companies and said the Chamber of Commerce was "right there with them."

The president called CNBC after Myron Brilliant, the head of international affairs at the U.S. Chamber of Commerce, warned on CNBC that Trump's tariff threats would hurt trade with the United States.

"Well I guess he's not so brilliant," Trump said, riffing off of the Chamber official's last name. "Look, without tariffs, we would be captive to every country, and we have been for many years."

Trump cited the $800 billion trading deficit with foreign countries as a problem, reasserting his goal of keeping more jobs and opportunities in the United States.

The Chamber of Commerce, he said, had opposed his proposed policies for years, warning them that they were making a big mistake by opposing his use of tariffs.

"Frankly, I've never had support from the U.S. Chamber of Commerce because they know where I stand on these things. I don't need money, I don't care about these things. The only thing I care about is our country," Trump said.
Posted by: Fred || 06/12/2019 00:00 || Comments || Link || E-Mail|| [6470 views] Top|| File under:
Republicans assail Dean's record: 'How many presidents have you accused of being Richard Nixon?'
[WASHINGTONEXAMINER] Republican

politician

s on the House Judiciary Committee Monday attacked star witness John Deah

...Nixon Watergate whistle-blower. He's been blowing the same whistle ever since, and the act never seems to get old with a certain set...
's credibility, citing his criminal record and history of attacking President Trump and other Republicans."Mr. Dean has made a cottage industry out of accusing presidents of acting like Richard Nixon," Rep. Matt Gaetz, R-Fla., said.Dean, the ex-White House counsel in President Richard Nixon's administration, was convicted of obstruction of justice after striking a deal to cooperate with the Watergate investigation. He has spent decades critical of the GOP and wrote a book in 2004 accusing President George H.W. Bush of acts "worse than Watergate."
Posted by: Fred || 06/12/2019 00:00 || Comments || Link || E-Mail|| [6470 views] Top|| File under:
Justin Amash gone from House Freedom Caucus after saying Trump's conduct was 'impeachable'
[FOXNEWS] Michigan Republican Rep. Justin Amash

...pretend Republican congressman from Michigan, who probably won't be there come 2020...
announced Monday evening he is leaving the influential conservative House Freedom Caucus, just weeks after he attracted the ire of his colleagues by arguing in Twitter posts that President Trump had committed impeachable offenses, Fox News has learned.

Amash, speaking at a Freedom Caucus board meeting, insisted his departure was voluntary. Amash said he did not want to continue to be a "further distraction" for the caucus, which is chaired by North Carolina GOP Rep. Mark Meadows.

Ohio Rep. Jim Jordan, a member of the Freedom Caucus, told Fox News' "Ingraham Angle" Monday evening that Meadows and Amash mutually came to the decision after several conversations.

Jordan said the Republican members of the group still consider Amash a friend, but that their disagreements were "sharp" and significant.
Posted by: Fred || 06/12/2019 00:00 || Comments || Link || E-Mail|| [6480 views] Top|| File under:
Democratic Socialists Planning To Primary Chuck Schumer With Alexandria Ocasio-Cortez
[DAILYWIRE] The Democratic Socialists who launched a full-on assault on the House of Representatives in 2018 are looking at bigger targets for 2022 and 2024, but they still involve the group's most successful candidate to date, Rep. Alexandria Boom Boom Ocasio-Cortez

Dem represntative from da Bronx in Noo Yawk and leader of the Mean Girl Caucus in Congress. One of the Great Minds of the 21st Century, she is known as much for her innaleck as for her dance moves. She is all in favor of socialism, even though she's fuzzy on the details...
(D-NY).

According to a report in Axios, "top Democrats" are expecting Ocasio-Cortez to build on the success of the small civil war she's created between factions of the party and launch a campaign to primary one of New York's two senators, either Sen. Chuck Schumer


Senator-for-life from New York, renowned for his love of standing in front of cameras. Schumer has been a professional politician since 1975, when disco was in flower. Senate minority leader as of 2017.


or Sen. Kirsten Gillibrand.

Schumer seems the more likely target, according to Axios's sources, particularly given that he often falls on the "wrong" side of the battle between progressives and moderates. She's also dealt more closely with Schumer, helping to dictate how the Senate handles policy initiated in the House by progressive

politician

s, including her own "Green New Deal," which came up for a vote in the Senate and lost handily (even though AOC and her co-authors were adamant that a solution be enacted quickly).


Posted by: Fred || 06/12/2019 00:00 || Comments || Link || E-Mail|| [6510 views] Top|| File under:
New York state lawmakers introduce bill to decriminalize hooking
[NBCNEWS] One state

politician

said hookers prostitutes sex workers

...the oldest profession was legal (though not always unregulated) for thousands and perhaps even millions of years. That never has made it something most people want their daughters doing...
are "having to face stigma, discrimination and abuse in trying to advocate for their rights to be treated with dignity."
Posted by: Fred || 06/12/2019 00:00 || Comments || Link || E-Mail|| [6517 views] Top|| File under:
Home Front: WoT
Ilhan Omar Refuses to Comment on Terrorist Recruitment in Her District
WASHINGTON ‐ Rep. Ilhan Omar (D-Minn.) declined to address a report that found the highest level of terrorist group recruitment has taken place in her congressional district.

According to a Fox News report from February, "More men and boys from a Somali American community in Minneapolis have joined ‐ or attempted to join ‐ a foreign terrorist organization over the last 12 years than any other jurisdiction in the country." The city of Minneapolis is located in Omar's district.

"FBI stats show 45 Somalis left to join the ranks of either the Somalia-based Islamic insurgency al-Shabab, or the Iraq- and Syria-based ISIS combined. And as of 2018, a dozen more had been arrested with the intention of leaving to support ISIS," stated the report.

Omar, a member of the House Foreign Affairs Committee, was asked about the report's findings on Capitol Hill.
Posted by: Besoeker || 06/12/2019 00:57 || Comments || Link || E-Mail|| [6470 views] Top|| File under:
Who's in the News
47
[untagged]
9
Taliban
4
Sublime Porte
4
al-Shabaab (AQ)
3
Hamas
3
Commies
2
Islamic State
2
Hezbollah
2
Moslem Colonists
2
Govt of Syria
1
Houthis
1
Govt of Iran
1
Govt of Iraq
1
Govt of Sudan
1
Boko Haram (ISIS)
1
Muslim Brotherhood
1
Narcos
1
Palestinian Authority
Bookmark
E-Mail Me
The Classics
The O Club
Rantburg Store
The Bloids
The Never-ending Story
Thugburg
Gulf War I
The Way We Were
Bio
Merry-Go-Blog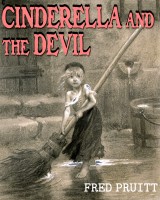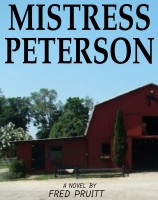 On Sale now!


A multi-volume chronology and reference guide set detailing three years of the Mexican Drug War between 2010 and 2012.

Rantburg.com and borderlandbeat.com correspondent and author Chris Covert presents his first non-fiction work detailing the drug and gang related violence in Mexico.

Chris gives us Mexican press dispatches of drug and gang war violence over three years, presented in a multi volume set intended to chronicle the death, violence and mayhem which has dominated Mexico for six years.
Click here for more information


Meet the Mods
In no particular order...


Steve White
Seafarious
Pappy
lotp
Scooter McGruder
john frum
tu3031
badanov
sherry
ryuge
GolfBravoUSMC
Bright Pebbles
trailing wife
Gloria
Fred
Besoeker
Glenmore
Frank G
3dc
Skidmark
Alaska Paul



Better than the average link...



Rantburg was assembled from recycled algorithms in the United States of America. No trees were destroyed in the production of this weblog. We did hurt some, though. Sorry.
3.237.0.109

Help keep the Burg running! Paypal: