-Lurid Crime Tales-
Birmingham Sewer Vanity Follies
Elected in 2007, Larry Langford had to step down as mayor of Birmingham, Alabama, but not by his choice. A Tuscaloosa jury convicted Langford in October of all 60 counts of bribery, money laundering, conspiracy and tax evasion in federal court when he was president of the Jefferson County Commission.

Langford was undone by vanity. He charged more clothes than he could pay at many of the finest stores in the Birmingham area. Montgomery investment banker William Blount and lobbyist Albert LaPierre fixed this and a Langford tax debt, paying $235,000 in all. In return, Blount reaped $7.1 million in Jefferson County bond business related to the county's sewer consent decree with the U.S. Environmental Protection Agency. This included fees paid to Blount for bonds placed through Lehman Brothers and Goldman Sachs.

In a deal to testify against Langford, Blount and LaPierre pled guilty to two counts each. Blount is going to prison for 52 months and paying a fine of $1 million. LaPierre will serve 48 months and pay a fine of $372,000. Attorneys for Langford tried unsuccessfully to portray him as an innocent dupe of Blount and LaPierre.

If Jefferson County had only issued capital bonds for the sewer project, it would have been expensive but understandable. However, Jefferson County invested in derivatives such as interest rate swaps with predictable results; the county's bond rate fell and sewage rates soared. Before the Langford conviction, eight other figures in the Jefferson County sewer case were convicted of giving or taking bribes. Langford topped them all.

A special election January 19 to elect a successor to Langford has been narrowed to two. Ivy League attorney Patrick Cooper, who lost to Langford in 2007, is facing longtime City Councilman William Bell. Bell was acting Birmingham Mayor in 1999. He has lost twice before, including finishing fourth in 2007.

City finances are ailing, not least because city operating funds are used to paper over capital funding shortfalls, both candidates agree. It is obvious that the city is at least $32 million in the red because of reliance on sales tax revenue and a peculiar tax levied against employees, both of which are recession-prone. The difference is that Bell wants to build a domed stadium and Cooper wants a mass transit system that works better than Birmingham's current dysfunctional system.

Both Bell and Cooper are black, but Cooper's complexion is less dark. Bell has accused Cooper of being a slave-trader from Mobile and doing the bidding of predominately white communities over the mountains from Birmingham. It is a calculated risk to try to paint Cooper as not being black enough and not being from Birmingham. So far, Cooper leads with young people and the white sections of Birmingham.

Still free before he serves life in prison, Langford has endorsed Bell, which some wags have called the kiss of death. Ironically, some of the places where Langford shopped for clothes are in predominately white communities over the mountains.
Posted by: Fred || 01/06/2010 00:00 || Comments || Link || E-Mail|| [330 views] Top|| File under:
Disgraced Miss. judge reports to federal prison
Bobby DeLaughter, a former Mississippi prosecutor and judge whose legal conquests became the subject of books and a movie, reported to federal prison Monday for lying to the FBI in a judicial bribery investigation.

The next chapter of DeLaughter's life, as inmate No. 12930-042, marks a long fall from the height of his legal career in 1994 when he was a prosecutor who helped convict a civil rights-era assassin for the 30-year-old murder of NAACP leader Medgar Evers.

The 55-year-old DeLaughter (deh-LAW'-ter) reported to a federal prison camp in Pine Knot, Ky., before his 2 p.m. deadline, said Federal Bureau of Prisons spokeswoman Felicia Ponce.

The prison has a medium-security facility and minimum-security camp, though Ponce said she did not know how DeLaughter would be classified. All inmates in the federal system must work if they are physically able, with jobs ranging from cooks to groundskeepers, she said.

Prisoners make from 12 cents to 40 cents an hour depending on the job and their experience.

DeLaughter was sentenced to 18 months in November after pleading guilty to lying about secret conversations he had with a lawyer while presiding over a dispute between wealthy attorneys over legal fees. As part of a plea deal, prosecutors dropped conspiracy and mail fraud charges.

DeLaughter made a name for himself as an assistant district attorney when he helped put away Byron de la Beckwith for Evers' 1963 murder. The case was the basis for the 1996 movie "Ghosts of Mississippi," with Alec Baldwin playing DeLaughter.

DeLaughter also wrote a book about the prosecution, "Never Too Late: A Prosecutor's Story of Justice in the Medgar Evers Case."

That acclaim helped DeLaughter get appointed to a vacant seat on the bench in 2002. He was later elected to the position.

His storied career ended with the same bribery scandal that toppled Richard "Dickie" Scruggs, chief architect of the multibillion-dollar tobacco litigation of the 1990s - which was depicted in the movie "The Insider," starring Al Pacino and Russell Crowe.

DeLaughter was presiding over a lawsuit in which a lawyer sued Scruggs for a bigger cut of millions in legal fees from asbestos litigation. Prosecutors said DeLaughter ruled in Scruggs' favor in exchange for a promise that he'd be considered for a federal judgeship, with help from Scruggs' high-powered connections.

DeLaughter ruled in 2006 that Scruggs didn't owe the former partner anything more than a belated $1.5 million payment. The ruling was contrary to the findings of a special master appointed to weigh the evidence before trial.

DeLaughter pleaded guilty only to lying to the FBI about conversations he had with his old boss, former Hinds County District Attorney Ed Peters. Peters was accused of receiving $1 million to influence DeLaughter, but he cooperated in the investigation and was not charged.
Posted by: Fred || 01/06/2010 00:00 || Comments || Link || E-Mail|| [322 views] Top|| File under:
Home Front: Politix
Queen Nancy Takes a Swipe at The One (cat fight?)
Nancy Pelosi takes swipe at President Obama's campaign promises

House Speaker Nancy Pelosi, piqued with White House pressure to accept the Senate health reform bill, threw a rare rhetorical elbow Tuesday at President Barack Obama, questioning his commitment to his 2008 campaign promises.

A leadership aide said it was no accident.


Wonder if she just got a new botox injection and was feeling goooooodddd?


Pelosi emerged from a meeting with her leadership team and committee chairs in the Capitol to face an aggressive throng of reporters who immediately hit her with C-SPAN's request that she permit closed-door final talks on the bill to be televised.

A reporter reminded the San Francisco Democrat that in 2008, then-candidate Obama opined that all such negotiations be open to C-SPAN cameras.

"There are a number of things he was for on the campaign trail," quipped Pelosi, who has no intention of making the deliberations public.

People familiar with Pelosi's thinking wasted little time in explaining precisely what she meant by a "number of things" -- saying it reflected weeks of simmering tension on health care between two Democratic power players who have functioned largely in lock step during Obama's first year in office.

Senior House Democratic leadership aides say Pelosi was pointedly referring to Obama's '08 pledge not to raise taxes on the middle class, which she interprets to include a tax on so-called Cadillac health care plans that offer lavish benefit packages to many union members. The House aides, speaking on condition of anonymity,


Is there any other way folks in Washington speak? Just in anonymity? Chickens


said Pelosi has been miffed with Obama's tilt toward the Senate plan and his expectation that the House would simply go along with the Senate bill out of political necessity.

A Pelosi aide later downplayed the remark, saying, "It was a quip, not a jab at anyone."


A quip here, a jab here... quip, jab, what comes next? A right hook?


"She's setting up for the conference," said a leadership staffer. "It's strategic. She's staking out her territory."


And bearing her teeth. Hummm, wonder if her dentist has whitened her teeth lately? She will, of course, want to look her best!


It wasn't the first time she's done so.


Hasn't she heard of the Chicago Way? Or has all that botox effected some of her brain cells? Making her feel powerful and unafraid?


Pelosi has repeatedly expressed her frustrations about the inclusion of the Cadillac tax in the Senate bill and has sparred with Obama about the issue during face-to-face meetings. Her hope now, House aides say, is to get the administration to accept a tax that starts on family plans worth $28,000 -- $7,000 more than the threshold favored by Obama and Senate Majority Leader Harry Reid (D-Nev.).

The White House has shown a clear preference for the Senate product in the months-long, bifurcated health care debate. And Reid holds the two best trump cards in the form of Sens. Ben Nelson and Joe Lieberman, two wavering moderates who have already threatened to vote against a final compromise if it deviates significantly from legislation the Senate passed late last year.

That means the speaker needs to play her cards wisely -- even if it means directing some well-timed fire at the president.


Be afraid, Obama, be very afraid. Queen Nancy is taking aim. Any one up for this one to appear on Pay-to-View?


All year, liberal Democrats have been clamoring for Obama to get more involved in the health care negotiations, hoping he would weigh in to push their top priority -- the public option. The president is now promising to take a much more active role in these final negotiations -- his staff will convene a meeting with House and Senate aides as early as Wednesday to start laying the groundwork for the talks. But that might not be a good thing for the speaker or her liberal colleagues because of the White House preference for the Senate bill.

During a White House meeting Tuesday, Obama told the speaker and other congressional leaders that he would like to see them approve a final bill by his State of the Union address, set for late January or early February. Earlier in the day, House Democrats weren't convinced they could meet that deadline -- and seemed ambivalent about whether they even wanted to try.


This is just gonna get better and better -- fight!
Posted by: Sherry || 01/06/2010 13:02 || Comments || Link || E-Mail|| [305 views] Top|| File under:
Gallup: Obama Begins 2nd Year w/Highest Disapproval Rating in Modern Era
The latest job approval score is based on Gallup Daily tracking from Jan. 2-4, 2010 -- the first Gallup Daily survey conducted entirely within the new year.

"Obama enjoys 84% approval from Democrats, but closer to 50% approval from independents (currently 47%) and minimal support from Republicans (14%)."President Obama has been walking the public opinion tightrope represented by the 50% job approval line since about mid-November, with his rating wavering between 47% and 53%. However, even when 47% of Americans approved of Obama's overall job performance (in early December), slightly fewer Americans (46%) disapproved. Obama has yet to see his job approval rating descend to the point that more Americans disapprove than approve.

Still, Obama's initial approval rating in his second year as president is among the lowest for elected presidents since Dwight Eisenhower. Only Ronald Reagan -- who, like Obama, took office during challenging economic times -- began his second year in office with a lower approval score (49%). However, Obama's disapproval rating is slightly higher than Reagan's was (44% vs. 40%).




The 50% approval threshold is important because no sitting president whose average approval rating fell below this level in the year he ran for re-election succeeded in winning a second term. However, it may not have much significance relative to re-election at the beginning of year two, as the two presidents (other than Obama) with the lowest approval ratings at this stage of their White House careers were both re-elected, and one of those with the highest approval ratings (George H.W. Bush) was not.
Posted by: GolfBravoUSMC || 01/06/2010 12:56 || Comments || Link || E-Mail|| [332 views] Top|| File under:
Departure of ND senator unsettle Senate Democrats
North Dakota Sen. Byron Dorgan stunned fellow Democrats when he decided not to seek re-election this fall and swung open a race that Republicans are convinced will help the GOP dent the Democrats' fragile majority in the Senate.

Dorgan's announcement Tuesday means Democrats will have to defend open Senate seats in at least four states in what could be a challenging election year. Anti-incumbent sentiment is brewing among voters, and the party in power typically gets blamed for the county's troubles.

North Dakota Republican Gov. John Hoeven — who has won his last two elections with more than 70 percent of the vote — appeared ready to jump into the 2010 race. The three-term governor had shrugged off questions about challenging Dorgan, but said Tuesday he was considering a run "very seriously."

"I expect we'll announce our intentions here within a couple of weeks," Hoeven, 52, told The Associated Press.

Dorgan, who was first elected to the Senate in 1992 after serving a dozen years in the House, said he reached the decision after discussing his future with his family over the holidays. Dorgan, 67, said he "began to wrestle with the question of whether making a commitment to serve in the Senate seven more years was the right thing to do."

"Although I still have a passion for public service and enjoy my work in the Senate, I have other interests and I have other things I would like to pursue outside of public life," he said in a statement.

North Dakota Republicans were jubilant, saying they were confident Hoeven would run and could overcome any Democratic challenger in the fall.

"I believe this seals the deal," said Kevin Cramer, a Republican state public service commissioner who is considering running for the U.S. House.

Democrats hold an effective 60-40 majority in the Senate — enough to break Republican filibusters — if they and the chamber's two independents, who align themselves with Democrats, stick together.

North Dakota's three-person congressional delegation has been solidly Democratic since Sen. Kent Conrad, D-N.D., defeated incumbent Republican Mark Andrews in 1986. Republicans have held the governorship since 1992 and controlled the state Legislature since 1995.

Dorgan had been preparing for his fourth Senate race for almost two years. He had hired a former aide in 2008 to lay the groundwork for a campaign and raised $3.9 million through last September — a princely sum in North Dakota politics.

Early polling showed Dorgan trailing Hoeven in a hypothetical contest, and Democrats expected a competitive race if the matchup materialized.

Democratic Rep. Earl Pomeroy is a possible Senate candidate, and Democratic activists believe Heidi Heitkamp, a former Democratic attorney general and tax commissioner, could run. Heitkamp did not respond Tuesday to phone and e-mails seeking comment. She lost to Hoeven in the governor's race in 2000. A Facebook page set up by a Heitkamp supporter collected well over 200 supporters in less than three hours Tuesday night.

Pomeroy issued a statement praising Dorgan's public service but didn't mention whether he planned to run for Senate. A Pomeroy spokeswoman said he was unavailable for comment.

President Barack Obama said in a statement that Dorgan gave "30 years of devoted service to the U.S. Congress" and was a champion for family farmers and praised his work to improve health care on American Indian reservations. Dorgan is chairman of the Senate Indian Affairs Committee.

Conrad said in a statement that Dorgan "produced important and lasting results for North Dakota" and said he expected Dorgan would be in line for a future Cabinet appointment in Obama's administration.

Many Democratic incumbents could face challenges in 2010 amid high unemployment rates, concerns about the wars in Iraq and Afghanistan and anger at incumbents.

Senate Majority Leader Harry Reid of Nevada was considered in serious trouble, and five-term Sen. Chris Dodd of Connecticut was expected to announce Wednesday that he won't seek re-election, according to officials who would speak only on condition of anonymity ahead of the announcement. The other seats vacated by Democrats are in Delaware and Illinois.

Republicans are defending open seats in Ohio, Florida, Missouri, New Hampshire, Kentucky and Kansas.

Dorgan's decision also could have ramifications for another of Obama's top priorities — climate and energy legislation.

Representing a large oil and coal-producing state, Dorgan opposes the bill backed by the White House and Democratic leaders that would put a limit on heat-trapping pollution and would allow companies to swap valuable emissions permits. Dorgan instead has pushed an energy bill that would boost renewable energy production and oil drilling.

With no re-election race, Dorgan could become even more of a wild card on the issue.
Posted by: Beavis || 01/06/2010 06:49 || Comments || Link || E-Mail|| [317 views] Top|| File under:
Chris Dodd to step aside announce today that he won't run again?
Be still my beating heart ...

Embattled Connecticut Sen. Chris Dodd (D) has scheduled a press conference at his home in Connecticut Wednesday at which he is expected to announce he will not seek re-election, according to sources familiar with his plans.

Dodd's retirement comes after months of speculation about his political future, and amid faltering polling numbers and a growing sense among the Democratic establishment that he could not win a sixth term. It also comes less than 24 hours after Sen. Byron Dorgan (D-N.D.) announced he would not seek re-election.

State Attorney General Richard Blumenthal is widely expected to step into the void filled by Dodd and, at least at first blush, should drastically increase Democrats' chances of holding the seat. Blumenthal, who has served as state Attorney General since 1990, is the most popular politician in the state and has long coveted a Senate seat; he had already signaled that he would run for the Democratic nomination against Sen. Joe Lieberman (I) in 2012.

Without Dodd as a foil, Republicans chances of taking over a seat in this solidly blue state are considerably diminished. Former Rep. Rob Simmons and wealthy businesswoman Linda McMahon are battling it out for the Republican nod but either would start as an underdog in a general election matchup with Blumenthal.
Posted by: lotp || 01/06/2010 00:18 || Comments || Link || E-Mail|| [459 views] Top|| File under:
Colorado Gov. Ritter -D calls it quits

Democratic sources tell The Associated Press that Colorado Gov. Bill Ritter won't run for re-election this fall.


Well, considering your approval numbers are tanking like Mr. O's, it is not surprising.


The first-term Democrat was elected in 2006 in a pivotal swing-voting state. He has been widely considered a rising star in the Democratic Party.


See Corruption, overspending, entitlement and trying to raise taxes for "Rising Star In Democrat Party"


Two Democrats with knowledge of Ritter's decision disclosed it on the condition of anonymity because they weren't authorized to publicly discuss the governor's political plans.

Among potential Democratic candidates: Denver Mayor John Hickenlooper and Andrew Romanoff, a former state legislator who is challenging Democratic Sen. Michael Bennet for the party's nomination.

Two Republicans are seeking the GOP nomination: former congressman Scott McInnis and businessman Dan Maes.
Posted by: DarthVader || 01/06/2010 00:00 || Comments || Link || E-Mail|| [408 views] Top|| File under:
White House Spokeswoman Says Different Bertha Lewis on Visitor's Log
According to Politico's Ben Smith, the Bertha Lewis who went to the White House is not ACORN's CEO but another woman named "Bertha Lewis." I contacted Smith to tell him that Big Government would offer a correction if the "administration official" who offered the information went on record and told us who the "other" Bertha Lewis is and got the unnamed administration source to come out from behind the veil of anonymity and use his/her name.

Which Bertha Lewis was it?
A different Bertha Lewis.

So far, according to unnamed White House sources, "different" people with the familiar names of Malik Shabazz, Jeremiah Wright and Bill Ayers were discovered on White House visitors logs.

Wottabout them others?
They're different too.

More than one set of parents abused their child by naming it Malik Shabazz?

As I skeptically asked on my Twitter account, "What are the odds?"

First thing Monday morning, Smith contacted the White House and White House spokeswoman Jen Psaki came from behind her anonymous veil and confirmed for Smith, "it was a different Bertha Lewis, though she declined to share details about that visitor, citing privacy reasons."'
Posted by: Fred || 01/06/2010 00:00 || Comments || Link || E-Mail|| [462 views] Top|| File under:
Curt Schilling endorses Scott Brown in Mass. Senate race
Curt Schilling, the former Boston Red Sox pitcher who had toyed with running for the Senate in Massachusetts, has endorsed Republican state Sen. Scott Brown.

Schilling made the announcement on his blog Monday, calling Brown "exactly what this state and this country needs right now."

"He's for smaller government, stopping the concentration of power in one political party, a strong military and vigorous homeland defense, as well as -- and probably most appropriate and meaningful right now -- giving all Americans health care, but not by creating a new government insurance program," Schilling wrote.

"This state can literally change the nation in one day," he added. "Think about that, and then go vote for Scott Brown and make it happen."
Posted by: Fred || 01/06/2010 00:00 || Comments || Link || E-Mail|| [460 views] Top|| File under:
Chafee joins RI governor race as an independent
Former Republican Sen. Lincoln Chafee, who succeeded his father in the Senate but repeatedly broke ranks with party leadership until a Democrat defeated him, announced Monday that he will run as an independent candidate for governor of Rhode Island.

Chafee, 56, pledged fiscal responsibility in a heavily battered state economy as he entered an already competitive race untethered to either major political party and dogged by questions about whether he could raise enough money to remain a viable candidate.

But he touted himself before a roomful of supporters Monday as a strong fiscal conservative who had more leadership experience than other candidates and had the best ideas to revive a state facing massive budget deficits and nearly 13 percent unemployment.

"Running as an independent will free me from the constraints that party politics impose on candidates," Chafee told supporters at a hotel in Warwick, where he served as mayor before joining the Senate. "This freedom will allow me to bring in the best people from both major parties to solve our problems."

Chafee said that if elected, he would work to repeal costly mandates on cities and towns, such as school bus monitors, control spending, and focus on job training.
Posted by: Fred || 01/06/2010 00:00 || Comments || Link || E-Mail|| [450 views] Top|| File under:
If the Price Is Right
This health care pork round all started with Sen. Mary Landrieu, D-La., who bragged about receiving a $300 million increase in Medicaid funding for her state (what some are calling the Second Louisiana Purchase), though it turned out that it was only $100 million. (Isn't that a relief?)

Then there was the now infamous Sen. Ben Nelson, D-Neb., who gained his 15 minutes of yuletide fame when he sold out his critical 60th vote to pass Obamacare by accepting a governmental bribe that covers Nebraska's Medicare expansion costs to the tune of $100 million over the next 10 years.

Obama had told the AARP back on July 28 that he considered Medicare Advantage an example of "wasteful spending," so you could bet Obamacare would reflect his commentary. And in a statement released after the Senate's health care bill passed Dec. 24, Sen. Bill Nelson, D-Fla., confessed that he had a sweetheart deal made behind closed doors: "I was able to pass an amendment to the bill that excluded some 800,000 policyholders all across Florida from cuts to Medicare Advantage."

Sen. Patrick Leahy, D-Vt., finagled $600 million in additional Medicaid benefits for his state over 10 years.

Democratic Sens. Byron Dorgan and Kent Conrad of North Dakota secured additional Medicare payments for their rural hospitals.

Referring to the increase in Medicare payments to eight medium-sized hospitals in his state, Sen. Tom Harkin, D-Iowa -- chairman of the Senate Health Education, Labor and Pensions Committee -- openly confessed: "I fully admit that I was part of it. I put something in the bill that was particular to the state of Iowa. Yes, I did."

Sen. Max Baucus, D-Mont., chairman of the Senate Finance Committee and a primary architect of the legislation, secured extra Medicare benefits for select Montana residents.

The manager's amendment singles out Democratic Sens. Daniel Akaka and Daniel Inouye's home state of Hawaii as the only state to receive a disproportionate share hospital extension.

At the last minute, Sen. Christopher J. Dodd, D-Conn., inserted a $100 million kickback in the bill to construct a new hospital for the University of Connecticut.

Most important is this question Sen. Orrin Hatch, R-Utah, posed to his colleagues: Who will pay for these special deals? "The answer," he said, "is simple: every other state in the union."

And all the costs haven't even been calculated yet because the bribery isn't over. The House and Senate leaders will hold private negotiations this month to merge the Senate's $871 billion health care bill and the House's $1 trillion bill.
Posted by: Fred || 01/06/2010 00:00 || Comments || Link || E-Mail|| [325 views] Top|| File under:
Jackson Lee challenged by Jarvis Johnson
Houston's flamboyant, long-serving Rep. Sheila Jackson Lee faces a late-breaking challenge for the Democratic congressional nomination from Houston City Council Member Jarvis Johnson in Texas' March 2 primary.

The high-profile showdown developed this afternoon as Johnson filed paperwork with Texas Democratic Party to join the primary ballot to confront the eight-term Houston Democrat, herself a former member of the Houston City Council.

"Leadership should be chosen by their examples of delivering meaningful services to their communities," Johnson said in a statement. "We're going to have a frank discussion on who's capable of bringing and creating good paying jobs for the people of the district, who can spark genuine economic development and who can provide leadership to marshal resources to help eliminate the dropout rate."

Jackson Lee had no immediate comment on Johnson's challenge.

The race is bound to revive fissures within the African American community created by the 2008 presidential primary battle between then-Sen. Hillary Clinton and then-Sen. Barack Obama.

Jackson Lee was a stalwart Clinton supporter in the New York Democrat's unsuccessful bid for the Democratic presidential nomination last year and even appeared on stage with her when she eventually pulled out of the race. Johnson was an Obama supporter.

Jackson Lee, a graduate of Yale University and University of Virginia law school, appears frequently on televised coverage of House proceedings delivering one-minute speeches and debating legislation working its way through the Democratically-controlled House. She also has prided herself on being a "bring-home-the-bacon" kind of lawmaker, fighting to obtain federal funding for programs that target Houston.

Latest Federal Election Commission filings showed Jackson Lee with $451,444 cash on hand as of Sept. 30, 2009 -- the most recent report.

Three Republicans also have filed to face the winner of the Democratic congressional primary between Jackson Lee and Johnson -- Brenda Page, Tex Christopher and John Faulk.

The primary contest in Texas' 18th Congressional District promised to dominate the early phases of the 2010 mid-term congressional election in Texas.

Most of the state's other 31 House members -- including six of the nine lawmakers representing the greater Houston area -- faced uncontested races in the March primaries en route to the midterm congressional elections in November, according to candidate filings on hand late Monday.

Candidates had until 6 p.m. CST Monday to file last minute paperwork with respective state party officials to obtain a place on the ballot in the March primary and the November election.

In addition to the Jackson Lee-Johnson intraparty contest in Houston, two Republicans faced challenges from within.

Rep. Ron Paul, R-Lake Jackson, who has amassed a re-election war chest of more than $2 million, faced a challenge in the GOP primary from four Republicans who have filed paperwork with GOP state officials -- business consultant Tim Graney, teacher Jeff Cherry, industrial supervisor Gerald Wall and school district administrator John Gay.

Rep. Michael McCaul, R-Austin, whose congressional district stretches to the northwestern suburbs of Houston, faces a primary challenge mounted by Republican Joe Petronis, a Vanderbilt University MBA who worked for management consultant Deloitte Consulting before joining Dell Computer Corp.
Posted by: Fred || 01/06/2010 00:00 || Comments || Link || E-Mail|| [316 views] Top|| File under:
Judge sworn in with hand on dictionary
A judge in New York state took the oath of office with his hand placed on a dictionary rather than a book of scripture because officials could find no Bible.

The glitch, in a packed courtroom of the historic Ulster County Courthouse in Kingston, N.Y., provided "a light moment" in the swearing-in of Donald A. Williams as Ulster County judge, the Daily Freeman of Kingston reported Sunday. Williams said later he didn't mind using a dictionary instead of a Bible because the swearing-in Saturday was purely ceremonial.

The former district attorney, a Republican, officially became the county judge Friday.

U.S. government officials are not required to swear in on a Bible, but most do so as a demonstration of the binding nature of the promise. The act also adds solemnity to the ceremony.

Only if you think the Bible means something other than a bound bunch of pages.

Most officials use their own family Bible.

That assumes they have one. This is New York we're talking about here.
Posted by: Fred || 01/06/2010 00:00 || Comments || Link || E-Mail|| [324 views] Top|| File under:
Barney Frank: Fannie and Freddie now a 'public policy instrument'
Mortgage giants Fannie Mae and Freddie Mac are now basically a "public policy instrument" of the government, Rep. Barney Frank (D-Mass.) suggested Tuesday. Frank, the chairman of the House Financial Services Committee, asserted that the companies, which were taken over by the U.S. in September 2008, have become an extension of the government's policy-making tools.

"Remember now that Fannie and Freddie have been converted," Frank said during an appearance on CNBC. "Part of the losses of Fannie and Freddie are that since the housing collapse, Fannie Mae and Freddie Mac have become a kind of public utility."

Frank made that claim in response to reports that the government may lose as much as $400 billion from its conservatorship of Fannie and Freddie, assistance that was made available when the home loan companies were put on the brink of collapse due to the subprime mortgage crisis.

The Financial Services chairman defended those losses, saying they were incurred in part due to a conscious decision by the government to use the companies to extend assistance to homeowners with underwater mortgages.

"They're not what they used to be -- that inappropriately hybrid, private stock company, public policy instrument," Frank said. "They have become the public utility that finances housing in America to a great extent. Part of the loss is a public policy decision that it would be worse to not have some support for the housing market."

The companies, which were initially chartered by the U.S. government, had previously operated as private entities.


One could argue that Mussolini's definition of fascism ('everything inside the state, nothing outside the state') is operative here. But the reality is more that of the Russian mob -- grab everything that isn't nailed down; if it nailed down, get a crowbar, pry it loose, then grab it.

What Barney Frank is acknowledging is that Fannie and Freddie are now a playground for 'policy', while the directors make their multi-million dollar salaries, the friends of policymakers and directors get their special access, and the taxpayers get, well, nothing useful. "Support" for the housing market translates to "support" for the friends of Barney Frank. That is the new policy, see if it isn't over the next few years.

I almost find myself agreeing with the progressive left on this one: what we are seeing is a monetizing of the bank losses in the mortgage securities markets the last two years with the taxpayers holding the bag. The banks get their money back, the elites get to keep playing the New York-to-Washington-and-back game, the apparatchiks get their deals and favors, and the working and middle classes get higher taxes and mounting deficits.

Such a deal.

George Bush didn't do us any favors with the pell-mell rush to 'save' the financial system in September, 2008. I understand what the dangers were and I understand the need to do something, but he helped kick open a door that Obama, Geithner, Frank, Gorelick and many others are now going through in their plans to 'transform' America -- into, essentially, a kleptocracy.

This, by the way, is the essence of the David Brooks article that the conservative side was scorning elsewhere this week. Brooks is right about one key point: it is indeed the 'educated', the elites, that have caused a lot of problems, and it's the unwashed who are realizing it.

Not sure how we'll fight the war on terror and fight for freedom when the current bunch is done.
Posted by: Steve White || 01/06/2010 00:00 || Comments || Link || E-Mail|| [305 views] Top|| File under:
Home Front: WoT
The real blowup
Umar Farouk Abdulmutallab couldn't ignite the bomb in his underwear on Flight 253 on Christmas Day. All he managed to blow up was a worldview.

His failed attempt put paid to the notion that terrorism is the byproduct of a few, specific US policies and of our image abroad. This view dominates the left and animates the Obama administration. It informs its drive to shutter Guantanamo Bay, to get out of Iraq and to cater to "international opinion." If we are only nice and likable enough, goes the theory, the Abdulmutallabs of the world will never be tempted to violent mayhem.

Only the young Nigerian didn't appear the least bit moved by President Barack Obama's commitment to close Gitmo in a year. He didn't seem to care that Khalid Sheikh Mohammed will get a civilian trial in New York. He didn't appear to be fazed at all by Obama's Cairo and UN speeches, or a year's worth of international goodwill gestures. He just wanted to destroy an airliner.

It shouldn't be hard to fathom why. Abdulmutallab was in the grip of a violent ideology with an existential hatred of the United States at its core, an ideology promoted by a global terrorist conspiracy under the loose rubric of al Qaeda. This is the essential fact that the left tends to minimize or deny. Obama called Abdulmutallab an "isolated extremist" in his initial statement on the incident, and left the same impression about Maj. Nidal Malik Hasan, the terrorist of Fort Hood. How coincidental that we are beset by isolated extremists believing the same things and inspired by the same people -- in the cases of Abdulmutallab and Hasan, the radical Yemeni cleric Anwar al-Awlaki.

A totalist rejection of the United States, this ideology will never lack for particular reasons to hate us. For years, we were told that the Iraq War was al Qaeda's best recruiting tool. Now, new recruiting tools are at hand. Hasan reportedly was disappointed that Obama stayed in Afghanistan. In taking responsibility for Abdulmutallab's attempted attack, Al-Qaeda in the Arabian Peninsula claimed it was in retaliation for a US-sponsored strike against its leadership in Yemen.

If we pull our troops from Afghanistan, they'll object to our missile strikes in Pakistan. If we stop the missile strikes, they'll object to our training of foreign militaries. If we stop that, they'll object that we have the temerity to maintain a blue-water navy. Nothing short of suicidal abdication will suffice. The other great reputed recruiting tool was Gitmo. But what's worse -- holding terrorists in a facility condemned by the world's scolds, or releasing them to re-invigorate al Qaeda's franchise operations?

AQAP got a critical boost from one former Gitmo detainee who, according to The New York Times, is "the rising star of the local movement," and another who is "the mufti, or theological guide." The Wall Street Journal says 11 Gitmo returnees have joined the ranks of Yemeni militant groups, making the detention facility AQAP's farm team.

No matter. Just before Christmas, the administration returned six more Gitmo detainees to Yemen, home to about 90 of the 200 remaining prisoners. Obama counterterrorism adviser John Brennan pledges to keep sending them back, and insists that "several" or "many" of the six latest returnees are in Yemeni custody. Whatever that means. Yemeni government is not a model of Prussian precision. In February 2006, AQAP managed a mass break from a Yemeni high-security prison. The environment there is so treacherous that we were just forced to shut our embassy temporarily.

The administration is loath to admit that vacating Gitmo has itself proven a powerful tool for the terrorists. It can't give up its operating theory of terrorism, no matter how tattered. Instead of designating Abdulmutallab an enemy combatant and interrogating him, we have granted him all the protections our justice system provides a civil defendant. Whatever comes of this foolish act of generosity, we can be sure that the next Abdulmutallab will be singularly unimpressed.
Posted by: Fred || 01/06/2010 00:00 || Comments || Link || E-Mail|| [321 views] Top|| File under:
Who's in the News
60
[untagged]
3
Hamas
2
Govt of Iran
2
TTP
1
Commies
1
Global Jihad
1
al-Qaeda
1
al-Qaeda in Arabia
1
Jamaat-e-Ulema Islami
1
PFLP
1
Pirates
1
Popular Resistance Committees
1
Islamic Courts
1
al-Qaeda in Pakistan
Bookmark
E-Mail Me
The Classics
The O Club
Rantburg Store
The Bloids
The Never-ending Story
Thugburg
Gulf War I
The Way We Were
Bio
Merry-Go-Blog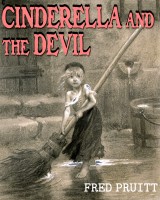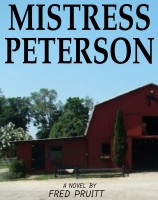 On Sale now!


A multi-volume chronology and reference guide set detailing three years of the Mexican Drug War between 2010 and 2012.

Rantburg.com and borderlandbeat.com correspondent and author Chris Covert presents his first non-fiction work detailing the drug and gang related violence in Mexico.

Chris gives us Mexican press dispatches of drug and gang war violence over three years, presented in a multi volume set intended to chronicle the death, violence and mayhem which has dominated Mexico for six years.
Click here for more information


Meet the Mods
In no particular order...


Steve White
Seafarious
Pappy
lotp
Scooter McGruder
john frum
tu3031
badanov
sherry
ryuge
GolfBravoUSMC
Bright Pebbles
trailing wife
Gloria
Fred
Besoeker
Glenmore
Frank G
3dc
Skidmark
Alaska Paul



Better than the average link...



Rantburg was assembled from recycled algorithms in the United States of America. No trees were destroyed in the production of this weblog. We did hurt some, though. Sorry.
34.201.18.139