Economy
Governor threatens third furlough day for state workers
Gov. Arnold Schwarzenegger plans to furlough state workers an additional day each month starting in July if lawmakers do not send him an immediate solution for the entire $24 billion budget deficit, he said Friday.


Fair enough -- if he can't fire them and they won't accept a pay cut, but there isn't enough money, they get to work less.

Schwarzenegger's move would force at least 215,000 state workers to take three unpaid days of leave each month, the equivalent of a 14 percent pay cut in all. A third furlough day would strike another economic blow to the Sacramento region, where more than 80,000 area residents work for the state.

The Republican governor framed the additional furlough day as an effort to preserve cash as the state faces the prospect of issuing IOUs starting Thursday to vendors and low-income disabled and elderly residents.

"It's clear that if the Legislature does not send a full budget solution to my desk by June 30, California will face an extreme cash-flow problem that will threaten our ability to pay for vital services," Schwarzenegger said in a statement. "I cannot force the Legislature to act, so I must do what is in my power as governor to conserve cash so that the state can continue to operate."

The state would save about $61 million in cash in July alone with an additional furlough day -- and $184 million with all three days of unpaid leave, according to the Department of Finance.

But Hallye Jordan, spokeswoman for Democratic state Controller John Chiang, said the cash shortage for July is currently pegged at $2.78 billion, and that the savings from one day's furlough would not provide enough savings to avoid having to issue IOUs in July.
State employees would schedule the third furlough day, like the other two, on their own, said Schwarzenegger spokesman Aaron McLear.

The Legislature and the state judiciary are exempt from the governor's furlough plan because they are separate branches of state government. An estimated 15,000 employees who work for constitutional officers, such as Chiang or Attorney General Jerry Brown, also have avoided furloughs because the question of whether Schwarzenegger can compel them to do so is tied up in court.
Posted by: Fred || 06/28/2009 00:00 || Comments || Link || E-Mail|| [428 views] Top|| File under:
Home Front: Politix
AZL: pols considering legislation to protect citizens from socialized medicine
Congress has yet to come up with a clear prescription for the nation's health care system. But some state legislators are already urging voters not to take the medicine.

Under Arizona's Health Care Freedom Act, which was passed by the state legislature this week, a voting initiative will be placed on the 2010 ballot that, if passed, will allow the state to opt out of any federal health care plan. Five other states -- Indiana, Minnesota, New Mexico, North Dakota and Wyoming -- are considering similar initiatives for their 2010 ballots.

"Our health care freedoms are very much at risk by health care reforms proposed in Washington, D.C.," said Arizona state Rep. Nancy Barto, the Republican legislator who sponsored the measure. "We needed to act as a state to protect our citizens and ensure that they will always be able to buy their own health care and not be forced into a plan they don't want."

But an opponent of the bill, state Rep. Phil Lopes, says the measure has less to do with individual freedom and more to do with the protecting the status quo. "The proponents of this are saying the system we have now works and we don't want any kind of reform," the Democratic legislator said. "This flies in the face of what the public tells us they want."

Not so, says Christine Herrera, director of the Health and Human Services Task Force for the American Legislative Exchange Council (ALEC). The group's 1,800 state legislator members have endorsed a resolution opposing a Medicare-modeled federal health plan and a national health insurance exchange, two concepts that are gaining ground in Washington.

"Our state legislatures are looking at what's going on in Washington as trampling state's rights," Herrera says.

Some state legislators say they worry that a government-mandated program will effectively eliminate their traditional role in regulating health insurers -- an important power base. Others raise constitutional concerns. "The real goal of national health insurance exchange isn't competition -- it's a federal power grab that flies in the face of the Tenth Amendment," says Wisconsin state Rep. Leah Vukmir, a Republican.

The Tenth Amendment ensures that "the powers not delegated to the United States by the Constitution, nor prohibited by it to the States, are reserved to the States respectively, or to the people." It's the same constitutional roadblock Franklin D. Roosevelt ran into during the Great Depression when he tried to ram through the first round of recovery programs under the New Deal. In a series of rulings, the U.S. Supreme Court found the National Recovery Act, the Agricultural Adjustment Act and several other recovery programs unconstitutional.

But constitutional scholars say it's unlikely history will repeat itself with health care reform efforts. "It's hard to imagine Congress passing anything that would be plausibly challengeable under the Tenth Amendment, but it's certainly theoretically possible," said Paul Bender, professor of constitutional law at Arizona State University. He said Congress has broad powers to regulate interstate commerce, which would include something as big as health care.

But Bender also said he sees a striking similarity between the current makeup of the Supreme Court and the "Nine Old Men" who stymied FDR's sweeping reform efforts in the 1930s. "Both sets of jurists seem to share a belief that the balance of power has shifted too far in favor of Congress at the expense of the states," Bender said.

Some state lawmakers who oppose President Obama's efforts to implement a national health care plan say the inevitable result will be socialized medicine. "The public plan and national health insurance exchange will squeeze out private insurance and put us on the road to single-payer health care," warns Georgia state Sen. Judson Hill, a Republican.

"Having the public plan now will mean socialized medicine later," he said.

Hill and other state legislators expressed concerns that millions of people will drop their private coverage if there is political pressure to keep a public plan's premiums low and benefits high. And if private insurers leave the market, they say, consumers will essentially be left with no choice of plans and no control over how their health care dollars are spent.

"Pure speculation," says Lopes. "In 1964 this was the same argument insurance companies made with President Lyndon Johnson when he proposed Medicare. Medicare did not do away with private insurance companies. They did very well."

"Protecting the rights of individuals to be in control of their health and health care must be a fundamental component of health care reform," says Dr. Erick Novack, chairman of Arizonans for Health Care Freedom, which promoted the state's ballot measure. "We are confident that the people of Arizona will vote to ensure their own rights."

With a constitutional challenge to health care reform problematic at best, that vote may turn out to be largely symbolic. But for now, that doesn't seem to be stopping other states from following Arizona's lead.
Posted by: Anonymoose || 06/28/2009 11:54 || Comments || Link || E-Mail|| [345 views] Top|| File under:
Boehner: Climate bill a 'pile of s--t'
Minority Leader John Boehner (R-Ohio) had a few choice words about House Speaker Nancy Pelosi's (D-Calif.) landmark climate-change bill after its passage Friday. When asked why he read portions of the cap-and-trade bill on the floor Friday night, Boehner told The Hill, "Hey, people deserve to know what's in this pile of s--t."

Using his privilege as leader to speak for an unlimited time on the House floor, Boehner spent an hour reading from the 1200-plus page bill that was amended 20 hours before the lower chamber voted 219-212 to approve it. Eight Republicans voted with Democrats to pass the bill; 44 House Democrats voted against it.

Pelosi's office declined to comment on Boehner's jab. But one Democratic aide quipped, "What do you expect from a guy who thinks global warming is caused by cow manure?"

Even though Sen. Majorty Leader Harry Reid (D-Nev.) holds the bill's fate in his hands, House Republicans intend to hammer Speaker Pelosi's signature climate-change measure over recess. And GOP Conference Chairman Rep. Mike Pence (Ind.) said "we have only just begun to fight" as he left the Capitol Friday night.

Pence encouraged GOP rank-and-file lawmakers to hold energy summits in their districts over the Independence Day recess. In the recess packets sent home with members, he even included directions on how to organize energy summits. The goal of holding an energy forum is to "educate your constituents about the Democrats' national energy tax legislation and let them know what 'all of the above' solution you support." "All of the above" solution is a reference to the Republicans' plan that would increase the use of and exploration for domestic energy supplies. Further, officials with the House GOP's campaign arm, the National Republican Congressional Committee, confirm that they will run with paid media over recess in districts of conservative Dems who voted for the bill. The official would not reveal details on the ad buys at this time.

One Democrat was upset that his leaders would needlessly force vulnerable Dems to vote for a bill that will come back to haunt them. Mississippi Rep. Gene Taylor (D) voted against the measure that he says will die in the Senate. "A lot of people walked the plank on a bill that will never become law," Taylor told The Hill after the gavel came down.
Posted by: GolfBravoUSMC || 06/28/2009 01:31 || Comments || Link || E-Mail|| [376 views] Top|| File under:
Argentine Man Is Said to Be Source of Sanford E-Mail
The mystery of who revealed Gov. Mark Sanford's e-mail messages may finally be solved. A business associate of Mr. Sanford's Argentine mistress said Friday that private messages between the two lovers had been sent anonymously to a South Carolina newspaper last December by an Argentine man the mistress had briefly dated.

The associate, who asked not to be identified, is a Buenos Aires television executive involved in hiring the woman, whom he identified as María Belén Chapur, a producer at the television network America from 2001 to 2002.

Last December, the executive said, Ms. Chapur was dating a young Argentine a few months after her affair with Mr. Sanford began. The man happened to see the e-mail messages being exchanged between the governor and Ms. Chapur, said the executive -- who said he had direct knowledge of the situation -- and hacked into her e-mail account to see the rest.

Infuriated, the man sent the messages to The State, the newspaper in South Carolina's capital, Columbia.


The scorned man! It always works out that way, men are such sensitive brutes ...

Yes they are, the little darlings.

When she found out, the executive said, Ms. Chapur immediately ended the relationship with the man, whose identity has not been disclosed.

In one of the published messages, dated July 9, 2008, Ms. Chapur wrote Mr. Sanford that she had seen another man. "He is a very nice guy, great heart," she wrote, "but unfortunately I am not in love with him. You are my love. Something hard to believe even for myself as it's also a kind of impossible love, not only because of distance but situation."

In publishing the e-mail messages this week, The State said they had been sent anonymously. Asked on Friday about the executive's account of the source of the messages, Steve Brook, the managing editor, said he had no comment, adding only, "That's interesting." Joel Sawyer, the governor's spokesman, also had no comment.

Ms. Chapur did not respond to messages left on her cellphone.
Posted by: Fred || 06/28/2009 00:00 || Comments || Link || E-Mail|| [325 views] Top|| File under:
Arizona's budget war is a GOP standoff
Reporting from Phoenix -- In recent years, the onset of summer in Phoenix meant two things -- triple-digit temperatures and a budget battle between the Republican-dominated Legislature, which regularly pushed to cut taxes, and Democratic Gov. Janet Napolitano, who pushed to maintain them to save or expand services.

In January, Napolitano moved to Washington to become secretary of Homeland Security, and Jan Brewer, a staunch fiscal conservative who was then Arizona's secretary of state, took her spot. "We thought, we've got a friendly face in the governor's office and we'll be able to do some good things," said Bob Burns, president of the state Senate.

It didn't work out that way.

Instead, Brewer called for a hike in the sales tax to preserve essential services, and the Legislature and the governor became enmeshed in what many call the nastiest fiscal fight in Arizona history.

Republican lawmakers refused to send Brewer a budget that she has signaled she would veto. Instead, they tried to delay until the end of the fiscal year -- June 30 -- when she would either have to sign it or shut down the government.

Brewer sued Burns and Kirk Adams, the speaker of the Arizona House, to force them to send her the budget, but the Arizona Supreme Court ruled against her this week. On Friday afternoon, the governor and legislative leaders announced an agreement that would basically kick the debate over to the voters, asking them to approve Brewer's $1-billion, three-year tax increase in November.

"It's a really interesting trap for the GOP here," said Earl DeBerge, a Phoenix-based nonpartisan pollster. "They have been so die-hard on shrinking government and shrinking taxes, they couldn't foresee that there's a minimal level of government required."


Posted by: Fred || 06/28/2009 00:00 || Comments || Link || E-Mail|| [326 views] Top|| File under:
Sen. Kerry Clarifies Joke About Palin
Sen. John Kerry (D-Mass.) would like to amend that little joke he made earlier this week about Sarah Palin when he said he wished it had been the Alaska governor who had gone missing instead of South Carolina Gov. Mark Sanford.

"Too bad, if a governor had to go missing, it couldn't have been the governor of Alaska. You know, Sarah Palin," Kerry told a group of civic and business leaders on Tuesday, according to the Boston Herald. That, of course, was before he and the rest of us learned Sanford had lost himself in Argentina with his secret mistress.

Conservative women rushed to Palin's defense after the Kerry joke. Ethel Fenig at American Thinker wrote, "Tee hee! Letterman, Kerry -- all afraid of strong, independent women! Kerry should find a job with David Letterman -- who would miss him?"

Kerry's spokeswoman now tells The Sleuth the senator really didn't mean what he said, though his clarification would hardly qualify as an apology.

"We stand corrected, the truth is every Democrat hopes Governor Palin is in the public eye for a long, long time, especially on the 2012 presidential ballot," Kerry spokeswoman Jodi Seth says. "Lately it's been Vice President Cheney that everyone hopes would lose the cameras and go for a long leisurely hike on the Appalachian Trail. And good grief, if anyone thinks John Kerry is afraid of strong, smart women, they sure haven't met his brilliant wife and two independent daughters. It sounds like getting crushed these last two election cycles cost some of these Republicans their sense of humor."
Posted by: Fred || 06/28/2009 00:00 || Comments || Link || E-Mail|| [477 views] Top|| File under:
Grayson vote traded to get storm center
Democratic leaders in the U.S. House were scrounging for votes Friday to pass a controversial global-warming bill, and U.S. Rep. Alan Grayson, D-Orlando, was willing to deal.

The result?

In exchange for his vote, Grayson got assurances from Democratic leaders that they would support his efforts to build a new $50 million hurricane-research center in Central Florida. And House Speaker Nancy Pelosi got a 219-212 victory on the bill. "This is a home run," Grayson said.


The $50 million storm center is likely the result of a $5,000 campaign contribution. How cheap our politicians are in the end ...

But construction of the hurricane facility is hardly guaranteed.

First, the bill must pass the more-cautious Senate and survive negotiations between the two chambers before it can be signed into law by President Barack Obama. Given the costs of capping carbon emissions and coming up with alternative-energy sources for electricity -- the Congressional Budget Office estimates at least $175 per household a year -- the fight will be fierce.

Indeed, 44 Democrats voted against the bill Friday night, despite intense lobbying by Obama and other Democratic leaders.

Even if the bill does become law, the pledge Grayson extracted remains the legislative equivalent of an IOU. On the House floor before the vote, the hurricane center simply was called a "priority" by the chairman of the House Energy and Commerce Committee.

"I think it's a very worthwhile project. I look forward to working on it and making it a priority as the legislative process moves along," said U.S. Rep. Henry Waxman, the California Democrat who sponsored the bill.

According to Waxman, the center could be constructed with funds aimed at helping states "study and adapt to climate change," money that would not be available until 2012 at the earliest. The hurricane center is "among the type of activities that would be eligible to receive funding," he said.
Posted by: Fred || 06/28/2009 00:00 || Comments || Link || E-Mail|| [323 views] Top|| File under:
Republicans who voted for Waxman-Markey climate bill
The House just passed the sweeping carbon tax bill commonly known as Waxman-Markey by the thinnest of margins, 219-212. Right-leaning groups felt very strongly about the measure and pulled out all sorts of stops to get Republicans in line against it.

Those efforts, and those of the House GOP leadership, worked for the most part except for 8 Republicans, most of whom are likely to face significant pressure from the base for their vote. They are as follows: Mary Bono Mack (Calif.), Mike Castle, Mark Steven Kirk (Ill.), Leonard Lance (NJ), Frank LoBiondo (NJ), John McHugh (NY), Dave Reichert (Washington), Chris Smith (NJ).


I want to know the names of the forty-four Democrats who crossed the line to vote with the Republicans against their party's bill. Especially if they are in strongly Democratic districts, these Representatives deserve our support.
Posted by: Fred || 06/28/2009 00:00 || Comments || Link || E-Mail|| [479 views] Top|| File under:
Obama names 'czar' to Muslim communities
The Obama administration on Friday named America's first ever special representative to Muslim communities. Secretary of State Hillary Clinton on Friday named Farah Pandith as the United States Special Representative to Muslim Communiites. Pandit is expected to engage with Muslims around the world on a grassroots and organizational level.


Until she's told to put on a burqa and shut up ...

"I am pleased to announce the appointment of Farah Pandith to serve as Special Representative to Muslim Communities," Clinton said. "Farah brings years of experience to the job, and she will play a leading role in our efforts to engage Muslims around the world."

Pandith, a State Department veteran and former official at the U.S. Agency for International Development, was an immigrant to the United States from India.


They're going to send an Indian female to the Arab world? That's almost as bad, even if she is Muslim, as sending a Jew or an African-American. Either somebody in State is seriously tone deaf, or they really want to ram home the idea that such moldy old ideas die in America... and if Muslims want to succeed in the larger world we represent, they'll have to give up such ideas.

"She has said that she sees her personal experience as an illustration of how Muslim immigrants to the US can successfully integrate themselves into American society," the State Department said of her Islamic faith. "She grew up in Massachusetts with a diversity of faiths, ethnicities and perspectives."


She has indeed succeeded until now. Let us hope, for the sake of the country she chose, that she continues to succeed in her new position.

If I thought this was a clever idea to push a Muslim, Indian woman into the Arab world to get them to recognize that they had to change and join the 21st century, I'd be impressed. Then I look at who's in charge, Bambi and the Hildebeast, and I don't think they're that clever.
Posted by: Steve White || 06/28/2009 00:00 || Comments || Link || E-Mail|| [462 views] Top|| File under:
Who's in the News
67
[untagged]
8
Govt of Iran
4
TTP
2
Taliban
2
Iraqi Insurgency
2
Hamas
1
Jemaah Islamiyah
1
Moro Islamic Liberation Front
1
Thai Insurgency
1
Govt of Syria
1
Govt of Pakistan
1
Hezbollah
1
Jamaat-e-Islami
Bookmark
E-Mail Me
The Classics
The O Club
Rantburg Store
The Bloids
The Never-ending Story
Thugburg
Gulf War I
The Way We Were
Bio
Merry-Go-Blog
Hair Through the Ages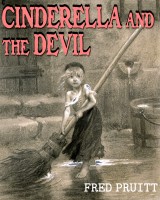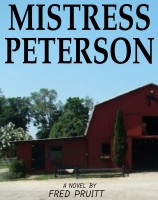 On Sale now!


A multi-volume chronology and reference guide set detailing three years of the Mexican Drug War between 2010 and 2012.

Rantburg.com and borderlandbeat.com correspondent and author Chris Covert presents his first non-fiction work detailing the drug and gang related violence in Mexico.

Chris gives us Mexican press dispatches of drug and gang war violence over three years, presented in a multi volume set intended to chronicle the death, violence and mayhem which has dominated Mexico for six years.
Click here for more information


Meet the Mods
In no particular order...


Steve White
Seafarious
Pappy
lotp
Scooter McGruder
john frum
tu3031
badanov
sherry
ryuge
GolfBravoUSMC
Bright Pebbles
trailing wife
Gloria
Fred
Besoeker
Glenmore
Frank G
3dc
Skidmark
Alaska Paul



Better than the average link...



Rantburg was assembled from recycled algorithms in the United States of America. No trees were destroyed in the production of this weblog. We did hurt some, though. Sorry.
35.172.233.215