-Lurid Crime Tales-
Monica Lewinsky makes a rare public appearance (YJCMSU)
For the last few years Monica Lewinsky has done her best to avoid the limelight. The 35-year-old is rarely seen in public, but was out-and-about in New York with her actor friend Alan Cumming yesterday.


OMG!! I must allow the snarks to write themselves.


Monica became the world's most famous intern following her affair with President Bill Clinton when she was aged just 21. She was thrust back into the political limelight last year when his wife Hilary Clinton ran for selection as the Democratic candidate, eventually losing to Barack Obama.

Yesterday a fuller-faced Monica joined Scottish-born Cumming and his artist husband Grant Shaffer for a spot of lunch in New York's Soho district.


It gets worse: Fuller-faced?


Casually dressed, she waved and smiled when she spotted the cameras, while 44-year-old Cumming wheeled his bike alongside her. Monica is a long-term friend of the actor, and attended his wedding in 2007.

Initially following her rise to notoriety Lewinsky started a venture making handbags, appeared on Saturday Night Live and hosted a short-lived reality show Mr Personality.

Then she attempted to drop out of public life.She even moved to Britain for a time to study at the London School of Economics, from where she graduated in December 2006 with a masters in social psychology. Apart from the occasional sighting, Monica has succeeded in becoming almost invisible.

'After she graduated we tried to keep a low profile,' her friend and sometime publicist, Barbara Hutson, told The Times. 'She's getting on with her life, she never wanted to be a public figure. She's going to try and be as anonymous as possible.'


Her figure and profile are very public any time she goes out, by virtue of taking so much public landscape. see pic.
Posted by: Atomic Conspiracy || 06/11/2009 16:15 || Comments || Link || [336076 views] Top|| File under:
-Signs, Portents, and the Weather-
Democrat mutiny on climate bill grows
More and more Democrats are ready to vote against Speaker Nancy Pelosi's climate change bill, according to a congressional committee chairman who opposes his leader.


So call your Dem congresscritter and put the pressure on!


The House Agriculture Committee Chairman Collin Peterson (D-Minn.) said Wednesday that he's at an impasse with the lead sponsor of a climate change bill strongly backed by Pelosi (Asshole- D-Calif.), and that his list of Democratic members who would join him in voting against the measure is growing rather than shrinking.


Good! Keep it up, boyz.


"We're stuck," Peterson said regarding a clash he's had with House Energy and Commerce Committee Chairman Henry Waxman (D-Calif.) over a number of issues in the bill. "And there's a lot of issues that haven't even come up yet."

The two powerful chairmen are butting heads at the staff level, despite a deadline set by Pelosi for all committee action to be completed by June 19.

But that may be the least of the trouble. Peterson has warned that the bill put together by Waxman and Energy and Environment subcommittee Chairman Edward Markey (D-Mass.) will fail if agriculture-related provisions aren't altered, and he's said he has as many as 45 votes on his side. That number of Democratic defections would certainly doom the prospects of passing the bill in the House.


Doom away.


And while the Agriculture chairman said he's working to resolve those differences and not intentionally trying to torpedo the legislation, he noted that skepticism toward the bill is growing, not shrinking.


You mean some of Congress is getting a clue?


Trouble emerged before the Memorial Day recess when Peterson and Ways and Means Committee Chairman Charles Rangel (D-N.Y.) objected to Waxman moving the bill only through his committee. The two chairmen insisted they have a chance to mark up the bill, or at least see that changes were made.

Peterson threatened to have enough votes to kill the bill if he didn't get satisfaction, while Rangel said he wanted to focus on healthcare first before the rubes figure out how much that will mess their lives up - permanently, and leave the climate change bill for a later time.


Howzabout for NEVER. For both bills.
Posted by: Barbara Skolaut || 06/11/2009 12:32 || Comments || Link || [336074 views] Top|| File under:
Economy
Business groups dare Obama to limit pay for union bosses
Heh heh heh...


Business groups are daring President Barack Obama to impose pay caps on labor union bosses in light of indications the White House will limit how much corporate executives can be paid.


Limit the pay for trust fund executives too while you're at it, Bambi ...


President Obama has argued "corporate greed" has contributed to the economic crisis and appointed a "compensation czar" to review executive pay for several companies receiving taxpayer bailout money Wednesday. Now White House officials have told the press legislation should be enacted to limit executive pay in private companies through nonbinding shareholders votes.


Which will become 'binding' in a short period of time ...


The Workforce Fairness Institute, which has lobbied heavily for the defeat of the Employee Free Choice Act to ease organization rules for labor unions, points to a 2008 Hudson Institute study that suggests unions have short-changed benefits for their rank and file in favor or generous executive compensation packages and to pad the coffers of their political allies, who are mostly Democrats.


There's a reason why union bosses have large diamond pinky rings ...


"On average, the 21 largest unions pension plans had less than 70 percent of the funds that they would need to cover their total obligations, and none were fully funded," the study said. "Seven were less than 65 percent funded. Yet 23 officer and staff funds from the same unions had 88.2 percent of the funding they would need to pay promise pensions, including seven full funded plans and another 13 with at least 80 percent of the required funds."

Business leaders who oppose plans to limit executive pay say if it is to be passed, labor unions should be included as well.

"Given that union bosses' job performances have yet to be scrutinized despite numerous, credible reports that they have engaged in 'creative accounting' and have mismanaged and underfunded worker pension plans, while wholly funding their own, is deplorable," said Katie Packer, executive director of the Workforce Fairness Institute
Posted by: tu3031 || 06/11/2009 15:58 || Comments || Link || [336062 views] Top|| File under:
BofA's CEO: Fed pressured bank to buy Merrill
House lawmakers on Thursday accused the federal government of orchestrating a "shotgun wedding" between Bank of America Corp. and Merrill Lynch that cost taxpayers $20 billion, as a top bank executive said publicly for the first time that he was pressured into going through with the deal.

Bank of America Chief Executive Officer Kenneth Lewis testified that the federal government threatened to remove board members at his bank if it reneged on a promise to acquire Merrill Lynch, despite Merrill Lynch's crumbling financial state.

"What gave me concern is that they gave that threat to a bank in good standing," Lewis told the House Oversight and Government Reform Committee.

The panel is investigating claims that then-Treasury Secretary Henry Paulson and Fed Chairman Ben Bernanke pressured Lewis and urged him to keep quiet about Merrill Lynch's financial problems. Not divulging that information would have violated Lewis' fiduciary duty to the bank's shareholders.

Lewis said he did nothing wrong. In the end, the decision to go ahead with the acquisition — with the promise of government support — was in everyone's best interest, he testified.

"This course made sense for Bank of America and its shareholders, and made sense for the stability of the markets," he said. "We viewed those two interests as consistent."

Lawmakers on the committee said they remain troubled by internal e-mails and other documents provided to them by the Fed after they issued a subpoena.

One e-mail, by an employee at the Richmond Federal Reserve, said Bernanke had made it clear that if Bank of America backed out and needed financial assistance, "management is gone."

Rep. Darrell Issa of California, the panel's top Republican, said the documents also "show that the government sought to manage the public disclosure of Merrill's mounting losses in order to control the situation."

Democratic Committee Chairman Edolphus Towns of New York said serious questions remain as to the timing of events.

"Why did a private business deal — announced in September and approved by shareholders in December — with no mention of government assistance, end up costing taxpayers $20 billion in January?" Towns asked.

Bank of America has received $45 billion from the government's $700 billion Troubled Asset Relief Program. As part of that money, the bank received $20 billion in January after Lewis requested it to help offset mounting losses at Merrill Lynch & Co.

Just a few weeks after the deal was completed, Bank of America's fourth-quarter earnings report showed the hit taken by its balance sheet because of the Merrill Lynch transaction, which made Lewis the target of shareholder anger.

In January, Bank of America reported a $2.39 billion fourth-quarter loss, and Merrill Lynch disclosed a loss of more than $15 billion.
Posted by: Beavis || 06/11/2009 13:25 || Comments || Link || [336074 views] Top|| File under:
US to issue new executive pay curbs
[Mail and Globe] The Obama administration will give a new Treasury official power to reject executive pay packages at firms that receive United States government assistance and wants legislation that would seek to tame compensation across the corporate world, an administration official said on Wednesday.

President Barack Obama will ask Congress to give shareholders a non-binding voice on executive pay in an effort to link compensation to long-term performance rather than short-term gains, the official said.

Executive pay is a politically charged issue in the US. Bonuses totalling $165-million issued by one bailed out company in March set off a public and congressional outcry.

Obama and his economic team have been trying to temper the populist urge to cap salaries while at the same time trying to make the case that compensation practices contributed to the current crisis by encouraging high risk taking.

The president also will seek legislation that requires corporate compensation committees to be independent from corporate management. The move would give the Securities and Exchange Commission (SEC) authority to strengthen the independence of the corporate panels that set executive pay.

The official spoke on the condition of anonymity because the proposal has not been made public.

Treasury Secretary Timothy Geithner was expected to spell out details of the plan later on Wednesday.

The proposals are part of an effort by the administration to rein in a compensation system that Obama and his economic team say has encouraged excessive risk taking and contributed to the financial crisis.

While the shareholder votes would not be binding, they would shed more light on skyrocketing executive pay and exert pressure on boards of directors. The administration believes the so-called "say-on-pay" plan will make directors more accountable to shareholders.
Posted by: Fred || 06/11/2009 00:00 || Comments || Link || [336084 views] Top|| File under:
Home Front: Politix
AMA Opposes Public Insurance Plan
As the health care debate heats up, the American Medical Association is letting Congress know that it will oppose creation of a government-sponsored insurance plan, which President Obama and many other Democrats see as an essential element of legislation to remake the health care system.

The opposition, which comes as Mr. Obama prepares to address the powerful doctors' group on Monday in Chicago, could be a major hurdle for advocates of a public insurance plan. The A.M.A., with about 250,000 members, is America's largest physician organization.

While committed to the goal of affordable health insurance for all, the association had said in a general statement of principles that health services should be "provided through private markets, as they are currently." It is now reacting, for the first time, to specific legislative proposals being drafted by Congress.

In the presidential campaign last year and in a letter to Congress last week, Mr. Obama called for a new "public health insurance option," which he said would compete with private insurers and keep them honest.

Speaker Nancy Pelosi of California said Wednesday that she supported that goal. "A bill will not come out of the House without a public option," she said Wednesday on MSNBC.

But in comments submitted to the Senate Finance Committee, the American Medical Association said: "The A.M.A. does not believe that creating a public health insurance option for non-disabled individuals under age 65 is the best way to expand health insurance coverage and lower costs. The introduction of a new public plan threatens to restrict patient choice by driving out private insurers, which currently provide coverage for nearly 70 percent of Americans."

If private insurers are pushed out of the market, the group said, "the corresponding surge in public plan participation would likely lead to an explosion of costs that would need to be absorbed by taxpayers."

While not the political behemoth it once was, the association probably has more influence than any other group in the health care industry. Lawmakers seek its opinion and support whenever possible. It has repeatedly persuaded Congress to cancel or postpone cuts in Medicare payments to doctors, though it has not secured a "permanent fix."

If the doctors are too aggressive in fighting the public plan, they risk alienating Democrats whose support they need for legislation to increase their Medicare fees.

The group has historically had a strong lobbying operation, supplemented by generous campaign donations. Since the 2000 election cycle, its political action committee has contributed $9.8 million to Congressional candidates, according to data from the Federal Election Commission and the Center for Responsive Politics. Republicans got more than Democrats in the four election cycles before 2008, when 56 percent went to Democrats.

Robert Gibbs, the White House press secretary, said that in his address to the group next week, Mr. Obama would "outline the case for health care reform and make clear why we can't afford to wait another year, or another administration, to bring down costs that are crushing families, businesses and government."

Mr. Gibbs did not say whether Mr. Obama would discuss a public insurance plan, the most contentious issue in the debate.

The A.M.A., an umbrella group for 180 medical societies, does not speak for all doctors. One group, Physicians for a National Health Program, supports a single-payer system of insurance, in which a single public agency would pay for health services, but most care would still be delivered by private doctors and hospitals. In recent years, some doctors have become so fed up with the administrative hassles of private insurance that they are looking for alternatives.

Until now, stakeholders in the health care industry have generally muted their criticism of Democratic proposals. But as details of the legislation have emerged, the criticism has become more pointed.

America's Health Insurance Plans, a lobby for insurers, said Tuesday that the government plan proposed by some Senate Democrats could "dismantle employer-based coverage and significantly increase costs for those who remain in private coverage."

Under a proposal favored by many Democrats, doctors who take Medicare patients would also have to participate in the new public plan. Democrats say that requirement is needed to make sure the public plan can go into business right away with a large network of doctors.

The medical association said it "cannot support any plan design that mandates physician participation." For one thing, it said, "many physicians and providers may not have the capability to accept the influx of new patients that could result from such a mandate."

"In addition," the A.M.A. said, "federal programs traditionally have never required physician or other provider participation, but rather such participation has been on a voluntary basis."

In an interview, Dr. Nancy H. Nielsen, president of the American Medical Association, said she was delighted by Mr. Obama's plan to address the doctors.

"Health care reform is as important to us as it is to him," Dr. Nielsen said. "We will be engaged in discussions in a constructive way. But we absolutely oppose government control of health care decisions or mandatory physician participation in any insurance plan."

Mr. Obama's trip recalls a speech to the A.M.A. in Chicago on June 13, 1993, by Hillary Rodham Clinton. She proposed "a new bargain" in which the White House would limit malpractice lawsuits and free doctors from onerous rules if doctors supported her effort to overhaul the health care system.

The association agrees with Mr. Obama on some points. It says that individuals and families who can afford coverage should be required to obtain it.

Like Mr. Obama, the association wants Congress to cut payments to private Medicare Advantage plans. The White House says Medicare pays the private plans 14 percent more than it would cost the government to care for the same people in traditional Medicare.
Posted by: Beavis || 06/11/2009 10:47 || Comments || Link || [336074 views] Top|| File under:
Ford, Jr.: Letterman Wrong, But Palins 'Unique'
MIKA BRZEZINSKI: I wonder if it was the kid of Al Gore or Bill Clinton when he was president, or the Obamas, if that joke would ever be told.

JOE SCARBOROUGH: No, it never would.

HAROLD FORD, JR.: No, I disagree, I disagree. I've seen him go after --

BRZEZINSKI: But I mean this is an edge, this is an edge, to go after the kid and the issue of pregnancy in talking about a kid. I mean, come on. I'm talking about in this way.

FORD: Don't get me wrong. It was wrong. But I think he goes after, he's gone after--you do not have--the Palin situation is unique, and I don't want to get in the middle of their situation.

BRZEZINSKI: Why is it unique? I know a number of Democrats who have kids who have gotten pregnant.

FORD: Well --

BRZEZINSKI: Why is it unique?

FORD: I don't. Not at that--anyway, I don't want to get in the middle. He apologized.

BRZEZINSKI: Or have had problems with drugs.

SCARBOROUGH: Even though now the child is much older, there was a very powerful Democrat who everybody knew in Washington, their child had gotten in trouble with drugs --

BRZEZINSKI: I know of two.

SCARBOROUGH: And everybody stayed away from it, everybody protected that, that person. I think this is just an extension that people have for the Palins on the East Coast. I'm not saying that she's a good candidate or she's a great politician. I'm not saying it. I'm just saying we've seen this from the first day that Sarah Palin has come onto the scene politically, nationally, the Palins have been treated like aliens from another planet. And been targeted. We saw it. I mean, the Daily Kos lies about Sarah Palin. And the media just chased it, they were rabid. We saw it the first night it broke. There's something about the Palins that make people --

BRZEZINSKI: -- feel like they can go further.

SCARBOROUGH: that liberals hate.
Posted by: Fred || 06/11/2009 10:37 || Comments || Link || [336076 views] Top|| File under:
Visiting Hotair.com gets you pinged by CIA
I installed a fun bit of programming lately, which tells me who is pinging my computer when I go various places and blocks them if I don't wish them to do it. And one thing I noticed every time I loaded the Hotair.com page is that I get pinged by the Central Intelligence Agency.

Now, I have no way of verifying it's actually them and honestly it seems a bit silly of them to try and monitor something that way. And when I do a search on their IP 198.81.129.100, it does seem to match the CIA's own website.

I was astounded however to find that apparently Rantburg is not being monitored by the CIA. Perhaps it's not well known enough yet? Yet another fun bit of news to add to an already depressing day.
Posted by: Silentbrick || 06/11/2009 00:00 || Comments || Link || [336077 views] Top|| File under:
Who's in the News
46
[untagged]
5
Govt of Pakistan
3
Govt of Iran
3
al-Qaeda in Pakistan
2
Hamas
2
Thai Insurgency
2
Lashkar e-Taiba
2
Palestinian Authority
1
TTP
1
al-Qaeda
1
al-Qaeda in North Africa
1
Hezbollah
1
Iraqi Insurgency
1
Pirates
1
Taliban
Bookmark
E-Mail Me
The Classics
The O Club
Rantburg Store
The Bloids
The Never-ending Story
Thugburg
Gulf War I
The Way We Were
Bio
Merry-Go-Blog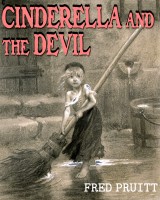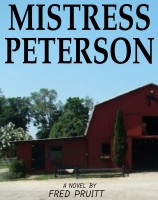 On Sale now!


A multi-volume chronology and reference guide set detailing three years of the Mexican Drug War between 2010 and 2012.

Rantburg.com and borderlandbeat.com correspondent and author Chris Covert presents his first non-fiction work detailing the drug and gang related violence in Mexico.

Chris gives us Mexican press dispatches of drug and gang war violence over three years, presented in a multi volume set intended to chronicle the death, violence and mayhem which has dominated Mexico for six years.
Click here for more information


Meet the Mods
In no particular order...


Steve White
Seafarious
tu3031
badanov
sherry
ryuge
GolfBravoUSMC
Bright Pebbles
trailing wife
Gloria
Fred
Besoeker
Glenmore
Frank G
3dc
Skidmark



Better than the average link...



Rantburg was assembled from recycled algorithms in the United States of America. No trees were destroyed in the production of this weblog. We did hurt some, though. Sorry.
35.175.107.142

Help keep the Burg running! Paypal: