-Lurid Crime Tales-
Today's Idiot
Stomach pains rumble thief's loot hideaway

BERLIN (Reuters) - A German thief who swallowed a ring he had stolen was betrayed by his own body when he suffered stomach pains during police interrogation. He was taken to hospital where an x-ray revealed the hidden loot.
Off-duty police officers in the western town of Bergisch Gladbach thought they had seen the 30-year-old stealing something from a shop window, but only found an empty box when they searched him, a police spokesman said Friday.

"He said he'd grabbed the box and found it empty, but the shopkeeper said there was a ring missing," he said. "Then during questioning he complained of severe stomach pains and was rushed to hospital with suspected appendicitis."

Doctors x-rayed the man and discovered the ring, which they fished out using pincers attached to a stomach tube.
Posted by: Chinter Flarong || 11/19/2006 10:30 || Comments || Link || E-Mail|| [6479 views] Top|| File under:
-Short Attention Span Theater-
Anti-war couple conceive new way to generate peace
'Conceive' prob'ly isn't the best word for this story.

Living on their houseboat off the Marin County coast, anti-war activists Donna Sheehan and her partner, Paul Reffel, concocted a way for the world to communally create a lot of peaceful vibes.


Like, whoa! Feel the peaceful vibes, man!

They want everyone to have an orgasm on the same day.


When did the global memo come out putting them in charge of everyone's love spasms? I don't even know these people and they presume to be in charge of my pee-pee and its workings?
On Dec. 22, they're asking the world to contribute to the Global Orgasm for Peace.


What if the world tells them to piss off?

Sheehan said not to worry if you don't have a partner.


Sorry. I can't make it. I'm washing my crotch that day.

Busy multitaskers shouldn't despair about trying to cram this global activism into their busy schedules, either, she said. Take any time during the 24-hour period at the beginning of the winter solstice to join the demonstration. Just make sure to think of peace before or after participating.


And that will accomplish precisely what, besides wasting a tissue?

Once you've committed, there's even a secret sign to show others that you plan to take part: Flash the universal "OK" sign and wink. Or, as it has been redubbed, "The O" sign.


But it's a secret sign, so don't tell nobody, okay?

Reffel and Sheehan are not just tossing off this idea. They're pros at launching global peace demonstrations.


Professional peace demonstation launchers, eh? I guess it pays them well enough to live on a house boat, which if you've priced one lately you know ain't cheap. Not even a used one. And then there are the docking costs and that sort of thing. "BOAT" expands to "Bring Out Another Thousand," but I guess the aged, aged hippies have the thousands to bring out from their lucrative peace demonstration launching bidnid.

In the run-up to the U.S. invasion of Iraq four years ago, Sheehan and a few dozen of her new best friends stripped naked and spelled out "Peace" on a Marin County field.


Yes, I remember it well. Stopped the war in its tracks, it did, as soon as the aged, aged hippy lady took off her duds in company with a few dozen of her new best friends and they spelled out the word "Peace" on a Marin County field. You could grok the karma of the event for weeks afterward on the site, though the only physical evidence you could find was the occasional stray pubic hair.

As photos of their naked activism spread, similar so-called Baring Witness demonstrations were replicated dozens of times from Australia to the conservative nether regions of Utah.


The nether regions of Utah would of course be conservative. Conservatives are well known for stripping buck or doe nekkid and spelling out words in fields. Why, once I stripped nekkid and was part of the letter "W" as I and dozens of my new best friends spelled out the words "Lower Interest Rates" in a field in downtown Baltimore. That was just before the Fed cut interest rates a quarter point. Being naturally a shy fellow, and a bit on the portly side, I wanted to leave my speedos on for the event, but a comely young maiden (I think she was a maiden, anyway) explained to me that if my doinker wasn't exposed to the gaze of the entire world the ju-ju wouldn't work right and we could end up causing something other than what was intended, like a rash of housefires, or earthquakes in Omaha, or a Democrat congress.

Their activism was rearoused recently when they heard about two U.S. warships lurking camped out around the Middle East, activity they fear portends war with Iran.


The very thought makes them want to organize all their friends and their friends' friends for a global day of baloney stretching and lump-thumping. Oh, hold me, Ethel!

Having experienced the futility of petitioning international leaders through mass nudity before the Iraq war, the pair decided to ramp up their tactics.


If the sight of the heinie holes of aged, aged hippies didn't do it, perhaps a barrage of starchy tissues will!

While the Global O may sound much like other collective actions attempted over the years,
the O's organizers promise something more on their Web site:


Ohoh. They have a web site, too.

"The combination of high-energy orgasmic energy combined with mindful intention may have a much greater effect than previous mass meditations and prayers."


"Previous mass meditations and prayers have accomplished approximately squat. This is gonna accomplish precisely squat!"

Just pick a time.


How about 2 p.m. on Doomsday?

"We wanted to make it during the cocktail hour," Sheehan said. "But since everybody is on a different time, then it would be harder for everybody to participate."


Aged, aged hippies still retain the liesure to have a cocktail hour? I am properly envious.

In a manner that could only be birthed in the fertile energy fields of the Bay Area,


An idea conceived by a dipshit, brought forth by a loon...

the Global O for Peace ties together activism, sexual identity, gender roles, the fledgling effort to measure global consciousness and the movement of battleships. The GOP -- initials likely creating the only link to the Republican Party deep in liberal Marin County -- is about more than the latest anti-war tactic.


It's about looking like a total idiot on a global scale! Show us, brethren and sistern, your starchy tissues of peace! Ladies, who are not starch producers, should make audio or video recordings of themselves nekkid, pointing their toes at the ceiling and hollering "Oh, Gawd! Oh, Gawd!"

Personally, Sheehan's experiences with the Baring Witness demonstrations opened up new avenues of self-exploration
for the 76-year-old artist.


My ambition in life has always been to stare at nekkid 76-year-old wimmin as they self-explorate, especially when they're artistes.

Since then, she has learned more about how women can initiate courtship, sex and peace, culminating this year in a book she and Reffel wrote, "Redefining Seduction."


I guess it all goes toward paying for the houseboat, doesn't it?

Not surprisingly, the Global O isn't the first effort to synchronize pleasure in the name of peace. Or even just in the name of synchronized pleasure.


Also known as circle jerks...

For several years, a weekly climax has been coordinated online (Webcams optional), and sexuality experts say there have been several other attempts to link pleasure and peace.


... or at least get sexual release on some sort of regimented schedule...

"Yes, the vast majority of global orgasm coordinations have been firmly rooted in San Francisco,"


Doesn't surprise me a bit...

said Carol Queen, the staff sexologist at San Francisco's Good Vibrations store


A store with a staff sexologist? I'm guessing it's a vibrator store...

and a nationally recognized expert on sexuality.


Why, yes. Her name's a household word. But then, so's Clorox®. And Kleenex®. And D-Con®.

"It is natural to link pleasure and peace.


Who the hell told you that?

"If you're experiencing pleasure, you're not engaging in aggressive, destructive behavior. "


On the other hand, and listen closely here, Ms. Queen, if you engage in aggressive, destructive behavior, when you get done, what you usually want to do is have a beer and experience some pleasure. Hippies and staff sexologists have no monopoly on the desire for the occasional relief of tension or hydraulic pressure.

Not all such efforts have been successful. Queen's partner, Robert Lawrence, who is
president of the Center for Sex and Culture, remembers participating in synchronized pleasure-for-peace demonstrations in the early 1990s.


"One, two, three, stretch!
"One, two, three, stretch!
"One, two, three, stretch!"
"Ms. Queen! Ms. Queen! I'm gonna... I'm gonna..."
"No, no, Mr. Lawrence! Hold back! Peace won't come unless all the boys splatter at once!"
"Erngf! Baseball! I'm thinkin' about baseball!"
"One, two, three, stretch!... Let me hear it, ladies!"
"Oh, Gawd! Oh, Gawd! Oh, Gawd!"

The results? "Shortly thereafter, I left my partner at the time," Lawrence said. "It wasn't exactly the peace I was looking for."


"But at least Ms. Queen keeps my emissions regulated. That's something."

Even skeptics like Jim Underdown, who investigates paranormal matters in California for the Center for Inquiry-West, plans to join in the fun -- even if he believes there is no way to transmit energy from one's brain to achieve a physical result. "You don't need a good reason to have an orgasm," he said. "Even a stupid one is OK."


Oh, hell. Maybe I will participate. Blow me.
Posted by: Fred || 11/19/2006 10:54 || Comments || Link || E-Mail|| [6467 views] Top|| File under:
Sausages affected by draconian trade laws
A SPICY sausage known as the Welsh Dragon will have to be renamed after trading standards' officers warned the manufacturers that they could face prosecution because it does not contain dragon.


Ummm... Could they prove it doesn't?

The sausages will now have to be labelled Welsh Dragon Pork Sausages to avoid any confusion among customers.


"Now! With more Dragon Pork!"

Jon Carthew, 45, who makes the sausages, said yesterday that he had not received any complaints about the absence of real dragon meat.


Too gamey for my taste...

He said: "I don't think any of our customers believe that we use dragon meat in our sausages. We use the word because the dragon is synonymous with Wales."


Betcha there's no whale meat in 'em, either. Wotta gyp!

His company, the Black Mountains Smokery at Crickhowell, in Powys, turns out 200,000 sausages a year, including the Welsh Dragon, which is made with chili, leak and pork. A Powys County Council spokesman said: "The product was not sufficiently precise to inform a purchaser of the true nature of the food."
Posted by: Fred || 11/19/2006 00:00 || Comments || Link || E-Mail|| [6488 views] Top|| File under:
Down Under
Muslim Mac attack
McDONALD'S latest bid to attract more customers -- Muslim fast-food lovers -- has caused uproar among customers. The fast-food chain has introduced halal products at two Melbourne restaurants, significantly boosting sales.

However some non-Muslim customers are furious they were not told their hamburger meat was slaughtered and blessed in accordance with Islamic rules laid down in the Koran.

McDonald's consulted Muslim leaders before introducing halal products at its Brunswick East and St Albans stores. Halal meat is from animals that have been killed facing Mecca and blessed using the name of Allah.

Brunswick East store assistant manager Nicholas Yacoub said the move had attracted a surge of new customers. "It has pretty much doubled our sales," Mr Yacoub said. The store does not tell drive-through customers about the change and has only one small sign inside advertising the move.

Coburg resident Miriam McLennan was stunned to discover the hamburger she bought from the Brunswick East store was blessed. "Just as a Muslim would not want to eat anything that isn't halal . . . I should have my rights to eat normal, ordinary food that hasn't been blessed," she said.

A Catholic Church spokesman said non-Muslims deserved to know if the food was halal before buying. But he said there was no biblical reason for Christians to avoid halal food.

A McDonald's spokeswoman said customers who did not want halal food should buy from any of its other stores.
Posted by: tipper || 11/19/2006 05:58 || Comments || Link || E-Mail|| [6472 views] Top|| File under:
Europe
Pakistani held for setting woman on fire
PARIS: A man accused of setting on fire a young woman last year in a Parisian suburb was arrested on Friday evening after flying back from Pakistan.

The 25-year-old Pakistani, who could not be named, was arrested at Roissy airport after arriving shortly after 10:00 pm (2100 GMT) and led away by a dozen police officers. He was due to appear before magistrates a few hours later and was expected to be placed under judicial investigation, the first step to formal charges, for attempted murder. It is alleged that on November 13, 2005 the man doused 18-year-old Chahrazad Belayni with petrol and set fire to her for refusing to marry him before bravely fleeing to Pakistan. The woman received 60 percent burns and has undergone several operations.
Posted by: Fred || 11/19/2006 00:00 || Comments || Link || E-Mail|| [6462 views] Top|| File under:
Fifth Column
Schadenfreude time: N.Y. Times may not use undisclosed notes in libel defense
A federal judge has ruled The New York Times may not rely on information from a columnist's confidential sources in its defense against a libel lawsuit filed over the newspaper's coverage of the 2001 anthrax attacks.

U.S. Magistrate Judge Liam O'Grady issued the ruling Friday as a sanction against the newspaper for refusing to disclose the identities of two confidential FBI sources used by Kristof. O'Grady had earlier ruled that Hatfill needed "an opportunity to question the confidential sources and determine if Mr. Kristof accurately reported information the sources provided."

Former Army scientist Steven Hatfill, once identified by authorities as a "person of interest" in the anthrax mailings that killed five people in late 2001, is suing the Times for libel for a series of articles written by columnist Nicholas Kristof.

The Times had cited FBI sources in reporting Hatfill was one of a limited number of people with the access and technical expertise to manufacture the anthrax and that he failed lie-detector tests. Hatfill was a physician and bioterrorism expert who worked at the Army's infectious disease laboratory at Fort Detrick, Md., in the late 1990s.

In its filings, the Times has suggested Kristof had numerous sources for his stories. He initially refused to identify five sources but later disclosed the identities of three, saying they had released him from his pledge of confidentiality.

The judge said Hatfill's right to move forward with his lawsuit outweighed the limited immunity Virginia gives reporters from disclosing sources. A trial in the case is scheduled for Jan. 29.
Posted by: trailing wife || 11/19/2006 00:39 || Comments || Link || E-Mail|| [6462 views] Top|| File under:
Home Front: WoT
WTC's Freedom Tower Starts to Take Shape
NEW YORK (AP) - Seventy trucks rolled into ground zero Saturday to pour the concrete base of the signature skyscraper at the new World Trade Center, creating the first visible signs of the long-delayed tower. The concrete mixers began by dropping 520 cubic yards of concrete near thin steel bars jutting from the bottom of ground zero. The base will anchor the 1,776-foot Freedom Tower's concrete core. Next month, the first steel beams for the tower are scheduled to rise.

The site has been bustling in recent months, with work on half a dozen projects under way after years of disputes about designs and authority over the redevelopment. ``We've really turned this site around,'' said Steve Plate, director of priority capital programs for the Port Authority of New York and New Jersey, which owned the trade center.

For visitors who peer through distant metal fences for a look into the 70-feet-deep pit, it may take time to see the buildings take shape on Manhattan's skyline. Project manager Mel Ruffini said it would take nearly two years for the Freedom Tower to reach street level.

The agency is preparing the eastern end of the site for three more office towers, and earlier this week poured part of the concrete foundation for a permanent transit hub.

Construction of the memorial to the Sept. 11, 2001, terrorist attacks began this spring. This week workers began drilling into parts of the south tower's footprint to begin building columns that will support the twin reflecting pools meant to symbolize the lost towers.
Posted by: Steve White || 11/19/2006 00:00 || Comments || Link || E-Mail|| [6465 views] Top|| File under:
India-Pakistan
Clerics oppose use of Quran verses as ringtones
Muslim clerics at a leading seminary in India have asked people not to use verses from the Quran as ringtones for their mobile phones, saying the practice was un-Islamic.


"Nope. Nope. Can't do it."

Clerics at the Dar-ul Uloom seminary in the northern Indian town of Deoband issued an edict banning the use of Quran verses or Muslim call to prayers as ringtones, saying doing so violates Islamic law.


"It'll turn yez into a pillar of salt."

Quran verses "are not meant for entertainment", seminary official Mohammad Asumin Qazmi said yesterday.


"In fact, for Muslims, nothing is meant for entertainment."

"Anyone who persists in using these should be killed ostracised from society," Qazmi said over telephone from Saharanpur, a city 450km northwest of Lucknow, the capital of Uttar Pradesh state
Posted by: Fred || 11/19/2006 00:00 || Comments || Link || E-Mail|| [6464 views] Top|| File under:
Sindh to present bill on madrassas tomorrow
The Sindh government is ready to present a bill in the provincial assembly on Monday, seeking to make compulsory the registration of seminaries (deeni madrassas) in Sindh.

The government bill was enlisted on the agenda of the current session of the assembly last Friday but could not be taken up due to the short nature of the proceedings that day. Now, it would be brought on Monday. The registration of seminaries was already made compulsory through an ordinance promulgated by the governor in 2005. The bill, 'The Societies Registration (Second Sindh Amendment) Bill, 2006' is being presented for legislation, "in order to encourage genuine madrassas, to impart religious education and to give them legal entity by making their registration compulsory".

According to the draft of the bill, the objectives and reasons behind it were to have madrassas register, "as a number of deeni madaris are operating in the province without being registered under any law. (Also) there is no mechanism to regulate their functioning and to check the activities of certain madaris, which are contrary to the spirit of deeni madaris".
Posted by: Fred || 11/19/2006 00:00 || Comments || Link || E-Mail|| [6461 views] Top|| File under:
No to polio drops because 'it's a matter of manhood'
If your kids are crippled because you're too religious to let them take the vaccine it's no skin off my fore. I'm past the point of feeling sorry for the primitives.
The anti-polio campaign in NWFP suffered a severe setback following the unprecedented refusal of 70 percent of the province's population to take the vaccine. According to sources, the failure of the drive has been attributed to negative propaganda that the vaccine causes impotency in male children and triggers puberty in female children.

An official of the provincial health ministry said that the three-day drive against the polio virus that ended on November 16 came at the worst possible time considering the World Health Organisation (WHO) had recently launched its campaign in the country, expecting a polio-free Pakistan by the year 2007. The official stated that a radio programme by a private FM channel a day before the drive was the reason behind the failure of the campaign. The anchorperson of the radio programme was fired the next day and the station lost all its advertisements from the drive, which were to be aired within the next three days.

Nabi, a senior member of the Peshawar High Court Bar Association (PHCBA), filed a case in the Peshawar High Court (PHC) demanding an end to the WHO-backed polio vaccination, saying that the vaccine contained two additional ingredients which had harmful side effects for children. Nabi claimed that WHO had failed to give reasons for the presence of two ingredients in the vaccine: Estrogen and Estradoil, which he said were not required to fight the disease. "I am not against the anti-polio effort, nor am I against family planning, but the recipients of the vaccine should know what is being administered to them," he said.
Continued on Page 49
Posted by: Fred || 11/19/2006 00:00 || Comments || Link || E-Mail|| [6476 views] Top|| File under:
Who's in the News
86
[untagged]
Bookmark
E-Mail Me
The Classics
The O Club
Rantburg Store
The Bloids
The Never-ending Story
Thugburg
Gulf War I
The Way We Were
Bio
Merry-Go-Blog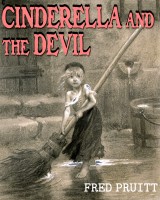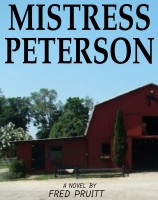 On Sale now!


A multi-volume chronology and reference guide set detailing three years of the Mexican Drug War between 2010 and 2012.

Rantburg.com and borderlandbeat.com correspondent and author Chris Covert presents his first non-fiction work detailing the drug and gang related violence in Mexico.

Chris gives us Mexican press dispatches of drug and gang war violence over three years, presented in a multi volume set intended to chronicle the death, violence and mayhem which has dominated Mexico for six years.
Click here for more information


Meet the Mods
In no particular order...


Steve White
Seafarious
Pappy
lotp
Scooter McGruder
john frum
tu3031
badanov
sherry
ryuge
GolfBravoUSMC
Bright Pebbles
trailing wife
Gloria
Fred
Besoeker
Glenmore
Frank G
3dc
Skidmark
Alaska Paul



Better than the average link...



Rantburg was assembled from recycled algorithms in the United States of America. No trees were destroyed in the production of this weblog. We did hurt some, though. Sorry.
3.236.212.116

Help keep the Burg running! Paypal: