-Great Cultural Revolution
Conspiracy theorist believed to be behind the cult that believes Satan-worshipping, cannibalistic child molesters are controlling the world moves to Australia
[Daily Mail, Where America Gets Its News]
The conspiracy theorist believed to be behind QAnon has moved to Australia


QAnon believes the world is controlled by satanic cannibalistic child molesters


Ron Watkins is believed to be behind QAnon and is site administrator for 8kun


8kun has become an image board for conspiracy theorists and the far right


Julian Feeld, QAnon Anonymous podcast host, claims Watkins is in Sydney


California high school teacher who pledged allegiance to ANTIFA and said he wanted to turn students into 'revolutionaries' is given THREE YEARS' pay to resign: Instructor hung Mao Zedong poster in classroom and gave kids Kim Jong Un stamps

[Daily Mail, Where America Gets Its News]
Parents at Inderkum High School in Sacramento had called on the district to fire AP Government teacher

Gabriel Gipe



He was caught on video in September discussing the ANTIFA flag with Project Veritas, a far-right media group


'I have an Antifa flag on my [classroom] wall and a student complained about that — he said it made him feel uncomfortable,' he said


'Well, this [Antifa flag] is meant to make fascists feel uncomfortable, so if you feel uncomfortable, I don't really know what to tell you'


'I have 180 days to turn [students] into revolutionaries,' he was also caught on video saying


At the time, he was put on unpaid leave and was set to be fired by the school district for 'clear violations of political activity'


In January, about four months later, school district officials paid Gipe $190,000 to quit without a legal battle
Posted by: Skidmark || 08/11/2022 00:00 || Comments || Link || E-Mail|| [10801 views] Top|| File under:
-Signs, Portents, and the Weather-
Early data shows monkeypox disproportionately affecting Black men
[AJC] Monkeypox in Georgia is infecting an overwhelming number of Black people compared to other races — a disproportionate effect not anticipated just a few weeks ago, new data from the Georgia Department of Public Health show.

Dr. Jonathan Colasanti, an infectious disease specialist, says it's important people know the virus is most heavily affecting communities of color — and that those already infected have access to testing, treatment, and vaccines.


"So these two MAGA-hat-wearing honkies with a monkey held me down" - Juicy Sommelier


"A few weeks ago when this was circulating in Europe, this wasn't even being talked about in our communities of color. And I think there was an initial perception that this was in, largely white communities and white, gay and MSM (men having sex with men) communities," said Colasanti, who is also the medical director of Grady Memorial Hospital's Ponce De Leon Center, a comprehensive program dedicated to serving those living with or affected by HIV.

"But I just want our folks here at home to know that that's absolutely not the case. ... And at this point in Atlanta, (monkeypox is) very heavily concentrated within communities of color, based on the early epidemiologic data we have."

By Wednesday, confirmed cases in Georgia had climbed to 749 and includes eight women, according to DPH. The actual number is likely far higher.


Posted by: Besoeker || 08/11/2022 07:20 || Comments || Link || E-Mail|| [10800 views] Top|| File under:
Government Corruption
4 Reasons We Should Be Skeptical of the FBI Raid on Trump's Home
[Republican] The FBI raid on former President Donald Trump's home remains a hot topic of conversation on social media and the airwaves. The Bureau has not yet provided additional details about the matter, and they are unlikely to do so any time soon. But critics from the right and left have pointed out that the agency's actions are coming off as politically motivated, and there are plenty of reasons why so many are suspicious.

For starters, the FBI has demonstrated an apparent level of bias when it comes to the high-profile individuals it targets. Remember the Hillary Clinton email scandal? Even though she did not bother to turn over the emails on her private server, the Bureau didn't even come close to raiding her home. In fact, then FBI Director James Comey publicly exonerated her shortly before the 2016 election.

Clinton isn't the only one who enjoys the privilege of engaging in corrupt activity without having to fear consequences. Hunter Biden, President Joe Biden's son, has engaged in all kinds of shady conduct. Despite attempts on the part of social media and the activist press to suppress the story initially, Hunter's laptop has still seen much daylight. Now, reports suggest that the federal investigation into his business activities is reaching a critical point. But realistically, nobody actually believes Hunter will face any consequences even if it is found that he committed a crime.

Then, there is also the fact that the Bureau has been gunning for Trump since 2016. Not only did they falsify a FISA warrant to spy on Carter Page, a member of the former president's campaign team, they even participated in perpetuating the Russia collusion hoax to deceptively besmirch Trump. Even though agents knew Christopher Steele's dossier had been largely debunked, they still used it to obtain the warrant used to spy on Page.

Even worse, remember when former FBI agents Lisa Page and Peter Strzok were found to have been using their positions to prevent Trump from becoming president? This appeared to be only a microcosm of what many agents were up to when it came to attacking the former chief executive.

Lastly, we have the FBI raid itself, which is not the normal course of action for a high-level official who is holding on to classified documents that are supposed to be given to the National Archive. Trump's team was already in conversations with the government to hand over the documents. But even if this wasn't the case, this alleged offense does not rise to the level of carrying out a predawn raid on a former president's residence.

To those suspicious of the Bureau, this appears to be a situation in which the agency used the documents as a pretext for invading Trump's home so they could find evidence of other alleged offenses that could be used against him. It would not be outside the realm of possibility that they are trying to find something related to Jan. 6 or even a piece of evidence of another issue of which we are not yet aware. The objective is to get an indictment on any crime they can find — or concoct.

At this point, it is clear the FBI and the Justice Department cannot be trusted. If they had this same energy with Hunter and Clinton and hadn't tried to derail Trump's presidency in the past, they would have at least a modicum of credibility. But the reality is that this seems to be that to which we have already become accustomed: Another politically-motivated hit job on Trump.
Posted by: Besoeker || 08/11/2022 09:40 || Comments || Link || E-Mail|| [10800 views] Top|| File under:
Turley Puts USCode 2071 Motive To Bed As A Way To Kep Trump Off 2024 Ballot
[JonathanTurley] "The Whole Enchilada": Pundits Wrongly Claim the Mar-a-Lago Raid Could Disqualify Trump from Future Office

The FBI raid on Mar-a-Lago has unleashed a familiar euphoria among critics who have longed for–agents descending upon the President's residence in a criminal operation. One MSNBC pundit declared that day of the "orange jumpsuit" may finally be at hand while another simply exclaimed "hallelujah." It was a tad premature since we do not even know if classified material was found and, if so, whether there is a criminal case to be made from such a discovery.

I previously testified in Congress on the earlier seizure of the boxes at Mar-a-Lago under the Presidential Records Act and how criminal prosecutions have been rare under the law. Nevertheless, criminal charges are possible, including under Section 2071 which states that anyone can be prosecuted who "willfully and unlawfully conceals, removes, mutilates, obliterates or destroys … any record, proceeding, map, book, paper, document, or other thing, filed or deposited … in any public office." That crime, however, requires a showing of not just negligence but that "an act is … done voluntarily and intentionally and with the specific intent to do something the law forbids."

Notably, even the most serious cases of mishandling classified records have not resulted in major charges. One example is that of former Clinton National Security Adviser Sandy Berger who was found to have secretly stuffed classified material into his pants and socks to remove them from a secure facility. He then hid them in a spot to be retrieved later. It was a flagrant and premeditated violation of federal law and put national security secrets at risk. Yet, Berger was allowed to plead guilty to a misdemeanor and did not have to serve any jail time. Indeed, his security clearance was suspended for only three years.

However, critics were not particularly interested in whether Trump might have some suspended misdemeanor sentence. Rather, even before learning if any evidence of criminal conduct was found, critics turned to the ability to use the charge to disqualify Trump from future office. Section 2071 has excited the imagination of such critics because of a line that states that a convicted party can "be fined under this title or imprisoned not more than three years, or both; and shall forfeit his office and be disqualified from holding any office under the United States."

That was the enticing possibility highlighted by Marc Elias, Hillary Clinton's campaign lawyer who was a critical player in pushing the false Russian collusion claims in the Steele dossier. In addition to accusations that he may have lied about the funding of the Steele dossier, Elias has been sanctioned in court for his conduct.

Elias was not alone citing the possible use of a Section 2071 charge to block Trump's expected presidential run in 2024. Former federal prosecutor Harry Litman even suggested that this could be the actual plan of the Justice Department to end Trump's political career: "So this could be the whole enchilada in terms of DOJ resolution."

Consider that culinary-legal analysis for a second. The claim is that the Justice Department may be actively seeking to use a charge to block Trump as the real motivation for this raid and possible charge. There is not a hint of concern over the FBI being used to achieve such a political purpose. That is putting aside the fact that, unless there is evidence of a "willful and unlawful" effort to conceal or retain such material, the FBI could end up an enchilada short of a combination plate for prosecution.

There is also a significant constitutional hurdle facing this latest means of barring Trump from office.

This is not the first time that this disqualification argument has been made and scholars like Seth Tillman have previously raised constitutional objections to it. (Professor Josh Blackmun also has a column on this issue)

The problem is that the law would add a qualification or condition that is not stated in the Constitution. There are constitutional ways to impeach a president or to bar a former president from future office. The mishandling of official records is not one of them. In analogous cases like Powell v. McCormack and U.S. Term Limits v. Thornton, the Supreme Court rejected the authority of states to impose new qualifications for congressional seats under Article I. The same is presumably true under Article II when it comes to the chief executive.
Posted by: NoMoreBS || 08/11/2022 00:00 || Comments || Link || E-Mail|| [10799 views] Top|| File under:
Home Front: Politix
Trump's bond with GOP deepens after primary wins, FBI search
NEW YORK (AP) — Donald Trump 's pick for governor in the swing state of Wisconsin easily defeated a favorite of the Republican establishment.

In Connecticut, the state that launched the Bush family and its brand of compassionate conservatism, a fiery Senate contender who promoted Trump's election lies upset the state GOP's endorsed candidate. Meanwhile in Washington, Republicans ranging from Senate Minority Leader Mitch McConnell to conspiracy theorist Rep. Marjorie Taylor Greene defended Trump against an unprecedented FBI search.

And that was just this week.

The rapid developments crystalized the former president's singular status atop a party he has spent the past seven years breaking down and rebuilding in his image. Facing mounting legal vulnerabilities and considering another presidential run, he needs support from the party to maintain his political career. But, whether they like it or not, many in the party also need Trump, whose endorsement has proven crucial for those seeking to advance to the November ballot.

"For a pretty good stretch, it felt like the Trump movement was losing more ground than it was gaining," said Georgia Republican Lt. Gov.

Geoff Duncan

, who is urging his party to move past Trump. But now, he said, Trump is benefiting from "an incredibly swift tail wind."
Posted by: Besoeker || 08/11/2022 02:51 || Comments || Link || E-Mail|| [10795 views] Top|| File under:
We May Have Dodged A Bullet In The Misnamed 'Inflation Reduction Act'
by Francis Menton

[ManhattanContrarian] On Sunday (August 7) the Senate passed the 700+ page bill with the Orwellian name of the "

Inflation Reduction Act

." The bill has essentially nothing to do with supposedly reducing inflation, and is really just a conventional tax-and-spend extravaganza, with hundreds of billions of dollars of completely counterproductive taxing on the one hand, and even larger amounts of equally counterproductive and wasteful spending on the other hand. The bill is still not final, since it differs substantially from a version previously passed by the House. So it may be a while before there is an enacted statute. But now that the main hurdle of Senate passage has been cleared, there probably will be a statute within days, in all likelihood identical to what the Senate has passed.

This is one of the very worst bills ever to clear a house of Congress, although to be fair the (equally misnamed) Build Back Better bill passed by the House toward the end of last year was much larger and would have been even worse. But from information coming to me, it appears that the very most destructive provision of the proposed bill got scrapped at the last minute, just prior to Senate passage. That was a provision that would have attempted to substantially undo the Supreme Court's June 30 decision in West Virginia v. EPA. Although the bill is not final, and I cannot find definitive information at the time of this writing, it appears likely that we have dodged a huge bullet, at least for the moment.

Some background: the West Virginia v. EPA case concerned a challenge by many (red) states to an attempt by the EPA to transform the electricity generation sector of the economy, and impose hundreds of billions of dollars of costs on the American public, on the basis of the thinnest of statutory pretexts. The particular statutory pretext on which EPA relied was found in Section 111 of the Clean Air Act. The Supreme Court held that that provision was insufficiently clear and specific, under the Court's Major Questions Doctrine, to support the economic transformation that EPA was attempting to accomplish:

In arguing that Section 111(d) empowers it to substantially restructure the American energy market, EPA "claim[ed] to discover in a long-extant statute an unheralded power" representing a "transformative expansion in [its] regulatory authority." . . . It located that newfound power in the vague language of an "ancillary provision[]" of the Act, . . . one that was designed to function as a gap filler and had rarely been used in the preceding decades. And the Agency's discovery allowed it to adopt a regulatory program that Congress had conspicuously and repeatedly declined to enact itself. . . . Given these circumstances, there is every reason to "hesitate before concluding that Congress" meant to confer on EPA the authority it claims under Section 111(d).

Thus the effect of West Virginia v. EPA was to stymie the Administrative State, at least for the moment, in its efforts to transform the economy without clear Congressional authority. But the Supreme Court left open the possibility that Congress could enact a new statute granting to EPA the authority that it had just been found to lack. It was obvious that a top priority of the Democrats was going to be to try to get something into the reconciliation bill that could be used to argue that EPA had been unleashed.


Read the rest at the link
Posted by: badanov || 08/11/2022 00:00 || Comments || Link || E-Mail|| [10798 views] Top|| File under:
Who's in the News
52
[untagged]
6
Islamic State
4
al-Shabaab (AQ)
3
Tin Hat Dictators, Presidents for Life, & Kleptocrats
1
Ottoman Proxies
1
Govt of Pakistain Proxies
1
al-Qaeda
1
Migrants/Illegal Immigrants
1
Sublime Porte
1
Palestinian Islamic Jihad
1
Moslem Colonists
1
Narcos
1
[untagged]
1
Govt of Iran
1
New Jamaat-ul-Mujahideen Bangladesh (IS)
Bookmark
E-Mail Me
The Classics
The O Club
Rantburg Store
The Bloids
The Never-ending Story
Thugburg
Gulf War I
The Way We Were
Bio
Merry-Go-Blog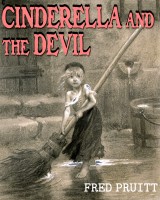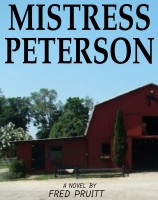 On Sale now!


A multi-volume chronology and reference guide set detailing three years of the Mexican Drug War between 2010 and 2012.

Rantburg.com and borderlandbeat.com correspondent and author Chris Covert presents his first non-fiction work detailing the drug and gang related violence in Mexico.

Chris gives us Mexican press dispatches of drug and gang war violence over three years, presented in a multi volume set intended to chronicle the death, violence and mayhem which has dominated Mexico for six years.
Click here for more information


Meet the Mods
In no particular order...


Steve White
Seafarious
tu3031
badanov
sherry
ryuge
GolfBravoUSMC
Bright Pebbles
trailing wife
Gloria
Fred
Besoeker
Glenmore
Frank G
3dc
Skidmark



Better than the average link...



Rantburg was assembled from recycled algorithms in the United States of America. No trees were destroyed in the production of this weblog. We did hurt some, though. Sorry.
3.235.180.193

Help keep the Burg running! Paypal: