-Lurid Crime Tales-
The Chicago Mass Shooting You Didn't Hear About This Week
[Red State] The city of Chicago suffered a mass shooting Thursday, according to NBC News.

At least two people were killed and another seven wounded Thursday night in a deadly mass shooting near a McDonald's in Chicago's Gold Coast neighborhood, police say.

The shooting occurred around 10:40 p.m. Thursday in the 800 Block of North State Street outside of a McDonald's near Chicago Avenue and State Street, Chicago Police spokesperson Tom Ahern said.

Chicago Police Supt. David Brown said two groups were arguing before someone fired a gun into the crowd of people. The incident was captured on video near the scene, he said.

"We see on video where a person with a gun fires into the crowd — basically this is a disturbance, a personal conflict — hitting the nine people, killing two, wounding seven," Brown said.

But don't expect to see breathless media coverage of Presiden Biden's plans to visit the corner of Chicago Avenue and State Street, outside the McDonalds where those two people lost their lives and another remains in critical condition Saturday (all were shot in the chest), the Chicago Tribune reports. Also, don't think you'll hear many follow-up details on the prior weekend's murder of a teen that the publication writes has left residents reeling from shock. That kind of thing just doesn't fit in with Biden's or the Democrat Party's narrative on "gun violence" or the growing menace of "white supremacy" in America.

Maybe you're also not surprised that there hasn't been a press release on this mass shooting from House Speaker Nancy Pelosi (D-Calif.) or a member of the Squad on the tragedy of these lost lives — unless, of course, the blame can be fashioned to tout stricter legislation that would purposely make it even harder for Americans to legally purchase guns to protect themselves, which my colleague Jeff Charles gave a heads-up on this week.

The tired and maddening refrain, as witnessed in the Tribune article Saturday about the city's soaring violence, which notes it has jumped three-fold from last year, January 1 to May 18 — 5 to 15 — comes from the Democrat leaders there. By now, readers are all too familiar with Mayor Lori Lightfoot's excuses for her party's decades of failure in Chicago. But, listen as the city's Police Superintendent David Brown insists the problem is a national misery beyond his control; he bemoans that the city is "awash in guns."
Posted by: Besoeker || 05/22/2022 00:00 || Comments || Link || E-Mail|| [196 views] Top|| File under:
Africa North
Point-blank: Sinai, Morsi, and the MB in 2013
[AlAhram] In the politically and meteorologically hot summer of 2013, Paleostinian President the ineffectual Mahmoud Abbas
...aka Abu Mazen, a graduate of the prestigious unaccredited Patrice Lumumba University in Moscow with a doctorate in Holocaust Denial. While no Yasser Arafat, he has his own brand of evil, just a little more lowercase....
arrived in Cairo on an unscheduled visit to meet with president Mohammed Morsi. I had the opportunity to interview Abbas in his hotel afterwards.

He told me that he had requested the meeting with Morsi and to dissuade him from pursuing a settlement project that would give Paleostinians land in Sinai in exchange for handing the West Bank and Jerusalem to Israel. The Paleostinian president told Morsi that he was certain the Egyptian people would never agree to relinquishing a portion of their national territory for which they had sacrificed their lives through history. Nor would the Paleostinian people ever agree to sacrificing their historical land in the West Bank and Jerusalem.

Much to the Paleostinian president's surprise, Morsi told him that the Paleostinians had already agreed to the plan. He explained that the portion of Sinai in question was a natural extension of Gazoo
...Hellhole adjunct to Israel and Egypt's Sinai Peninsula, inhabited by Gazooks. The place was acquired in the wake of the 1967 War and then presented to Paleostinian control in 2006 by Ariel Sharon, who had entered his dotage. It is currently ruled with an iron fist by Hamaswith about the living conditions you'd expect. It periodically attacks the Hated Zionist Entity whenever Iran needs a ruckus created or the hard boyz get bored, getting thumped by the IDF in return. The ruling turbans then wave the bloody shirt and holler loudly about oppression and disproportionate response...
and would release the population of the strip from its current narrow and crowded confines. Egypt, for its part, would be compensated by a piece of land of equivalent size from the Negev. Abbas told Morsi that he rejected the plan in his official capacity as the legitimate Paleostinian president. Morsi smiled and responded that Abbas was opposed to the plan only because

Hamas, a contraction of the Arabic words for "frothing at the mouth",

, a branch of the

Moslem Brüderbund

, would be governing the entity in question.

I had previously heard that such a plan existed, but I had never imagined that a president of Egypt would be part of it. That project was one of the reasons why the US had supported the rise of the

Moslem Brüderbund

to power in Egypt. Most of its reasons had to do with Israel.

I included this subject in my memoirs. When I published them, ambassador Mohammed Anis spoke with our mutual friend, Mohammed Kamel Amr who had served as foreign minister in 2013. The former minister said he had not been informed of the plan and had no knowledge of it. However,


today is that tomorrow you were thinking about yesterday...


the Paleostinian president himself issued statements to the press that confirmed my account. If anything, this shows how the Morsi government handled matters of such magnitude — through channels that bypassed the ministers concerned. In fact, the person who attended the meeting between Morsi and Abbas was Essam al-Haddad, Morsi's adviser for foreign affairs and his fellow

Moslem Brüderbund

bureau member.

I felt it was important to record this episode for posterity, especially given that one of its main protagonists is still with us and can provide us with the full details for the sake of the historical record.
Posted by: trailing wife || 05/22/2022 00:00 || Comments || Link || E-Mail|| [32 views] Top|| File under: Palestinian Authority
Caucasus/Russia/Central Asia
Why Armenia remembers the Russian General Paskevich
Direct Translation via Google Translate. Edited.


by Stanislav Tarasov

[REGNUM] An important event took place in Yerevan. On the day of the 240th anniversary of the outstanding Russian commander Ivan Paskevich, the memory of the general was honored. Representative of Rossotrudnichestvo Vadim Fefilov, senior military attaché at the Russian Embassy in Armenia Ivan Arefiev, head of the Department for the Protection of Historical and Cultural Monuments of the Ministry of Education and Science of Armenia Harutyun Vanyan, academicians Yuri Suvaryan and Ashot Melkonyan, as well as representatives of youth organizations laid wreaths and flowers at the restored bust of the great commander .

Continued on Page 49
Posted by: badanov || 05/22/2022 00:00 || Comments || Link || E-Mail|| [149 views] Top|| File under:
Briefly about Ukraine. 05/21/2022
Direct Translation via Google Translate. Edited.


[ColonelCassad] 1. Mariupol.
The remnants of the Mariupol group capitulated. The plant is being combed. This is the last mention of Mariupol in military reports.


2. Nikolaev.
No significant changes. Positional battles are being conducted in the Nikolaevsky and Nikopol directions.

3. Odessa.
No significant changes. Air Force strikes of the Russian Federation and anti-amphibious measures of the Armed Forces of Ukraine.

4. Zaporozhye.
On the line Kamenskoye-Orekhov-Gulyaipole-Velikaya Novoselka without significant changes, positional battles are going on.

5. Ugledar.
Positional battles are going on on the Novomikhailovka-Ugledar-Velikaya Novoselovka line. There are no significant changes.

6. Marinka.
Positional battles continue in the village. There are no significant changes.

7. Avdiivka.
Stubborn fighting in the area of ​​Novobakhmutovka, Novoselki-2 and New York. The enemy hinders the attempts of the Russian Armed Forces to capture New York, and also retains control over the Orlovka-Avdeevka road.

8. Izyum.
Fighting in the area of ​​Kurulka, Kamyshevakhi, Dolgenkiy. Fighting continues, aimed at encircling the group holding Krasny Lyman. The approach of the front to Slavyansk is noted.

9. LPR.
Fighting on the outskirts of Severodonetsk. The position of the APU grouping in the city is deteriorating, one of the bridges used for supplies was blown up. An offensive is being developed from the side of Popasnaya in the direction of Vozdvizhenka, which threatens the Artemovsk-Svetlodarsk highway.

There is an offensive along the Soledar-Lysichansk highway to the west of Gorsky and Zolote. Fights are going on in Viktorovka, Kamyshevakh and on the outskirts of Vrubovka. Fighting continues at Pilipchatino.
The assault on Toshkovka continues.

10. Kharkov.
Medium-intensity fighting to the north of the city in the area of ​​​​the village of Liptsy, as well as Rubizhne.


Posted by: badanov || 05/22/2022 00:00 || Comments || Link || E-Mail|| [31 views] Top|| File under:
Details of the shameful surrender of Ukrainian militants at Azovstal
Direct Translation via Google Translate. Edited.


[Chernovec] Alexander Khodakovsky, aka skif1959 , the commander of the Vostok unit, which packed the ukrovermacht militants and the Azov Nazis who surrendered, gives some details of what was happening.


"Yesterday, the devils blew up weapons and ammo, didn't control the process, and as everything went to burst, immediately Kiev screamed, "It's you who violated the truce! - Fuck you, idiots!"

In half an hour, three bodies crawl out and dragged a fourth, burned.

- You fools, what are you doing?

- Yes, we got the order to blow it up, but ... we were standing on the surface, and then it was carried away by a wave.

Well, what can I say?"

Interestingly, the VSU officers came out nailed, exhausted, and the Azov residents were cheerful, unlike the malnourished. The difference is striking. During the survey, they began to ask the VSU officers questions about such a difference in condition and appearance - the answer followed somewhere even expected: and they have we were taken in their favor all the resources.

Six commanders were taken out yesterday separately from everyone else and taken to a pre-trial detention center, Investigators immediately began working with them. Some people flowed quickly without any impact, but some showed conviction, but not Azov people.

Our prisoners, who have been with the enemy all this time, look tolerable - there are no signs of bullying, according to them - they even let them smoke once a week, despite the shortage of smoke.


Posted by: badanov || 05/22/2022 00:00 || Comments || Link || E-Mail|| [104 views] Top|| File under:
China-Japan-Koreas
Chang: China's Economy in a Death Spiral
[19fortyfive] The Chinese economy and the nation overall is passing a series of inflection points. The most fundamental one is demographic: The Chinese population is on track for a steep decline. The most immediate inflection point is economic: China is now contracting. The country needs growth to retire monumental debt, however.
Long Article and lots of good points but this same author predicted a China collapse back in 2001 also. In fact I recall people predicting this in the late 80s even before the Soviet Union collapsed.

Posted by: Lord Garth || 05/22/2022 10:39 || Comments || Link || E-Mail|| [122 views] Top|| File under: Commies
Home Front: Politix
House Passes Resolution Increasing Censorship Under the Guise of Fighting Antisemitism
[ZeroHedge] While the focus of the latest chapter in the fight for free speech has shifted to smear tactics employed against Elon Musk, a more concerning ramification of his tentative acquisition of Twitter is that it may serve as a catalyst for the dissolution of online anonymity and free speech protections.

Musk himself hasn't done much to quash that concern. In response to the European Commission's passage of the Digital Services Act, Musk clarified that despite his ardent advocacy of free speech even he had a limit on what would constitute as such. According to Musk what he means is "By 'free speech', I simply mean that which matches the law." For lawmakers that view Musk's take over of Twitter as a threat to their hegemony over the quasi-public square that has such influence dictating the hegemony of the political economy, the parameter's Musk has placed on the "free speech" he champions gives them hope they'll be able to use the acquisition to reign dissent in even further by passing reactionary legislation that may result in even great consequences to those challenging accepted narratives or otherwise committing thought crimes.

The House of Representative's passage of House Resolution 1125 - Condemning Rising Antisemitism offers a purview into the looming legal framework that will combat attempts to loosen the stranglehold government and its conduits in big tech have on public opinion. Sponsored by Democratic House Representative for Florida's 23rd Congressional District Debbie Wasserman Shultz, HR 1125 uses the political support against antisemitism as a veil to enhance online surveillance. Citing increases in "antisemitic language, conspiracy theories, and hatred has increased on multiple social media platforms—from Facebook and Instagram to Twitter and TikTok." the resolution exploits the tragedy of the most recent high profile mass shooting that occurred in Buffalo, NY, in which 911 operators hung up the calls of distressed victims of the attack.
Continued on Page 49
Posted by: Skidmark || 05/22/2022 00:00 || Comments || Link || E-Mail|| [93 views] Top|| File under:
India-Pakistan
Karachi attacks: unrest, anguish and a dirty nexus
[Dawn] Pakistain's largest city has been gripped by a wave of terrorist attacks, mainly targeting Chinese national and security officials.



Security officials blame hostile foreign agencies for unrest, say they are taking advantage of political uncertainty, bad economic condition

In a span of just one month, the city witnessed three bombing incidents — a

suicide kaboom

on Chinese teachers at the University of Bloody Karachi


...formerly the capital of Pakistain, now merely its most important port and financial center. It is among the largest cities in the world, with a population of 18 million, most of whom hate each other and many of whom are armed and dangerous...


's Confucius Institute, and bicycle and cycle of violence
improvised

bomb

(IED) blasts in the densely populated Saddar and Kharadar areas targeting Pakistain Coast Guards and police vehicles, respectively.
Continued on Page 49
Posted by: trailing wife || 05/22/2022 01:06 || Comments || Link || E-Mail|| [35 views] Top|| File under: Baloch Liberation Army
The sustainable approach
[Dawn] A COMMON perception that holds true within our society is that poverty and lack of education are the major factors contributing to youth being engaged in violent mostly peaceful

murderous Moslem

activities. Knowing that

Shari Baloch

belonged to a highly educated, upper middle class, respectable family in Balochistan


...the Pak province bordering Kandahar and Uruzgun provinces in Afghanistan and Sistan Baluchistan in Iran. Its native Baloch propulation is being displaced by Pashtuns and Punjabis and they aren't happy about it...


was therefore a major 'shock' to the nation. How could someone so literate, so open-minded, belonging to such a respectable family, be brainwashed to commit such a horrific act?

Unfortunately, this common perception is a flawed one. Over the last 30 years, we have repeatedly witnessed highly educated, middle-class youth being involved in terrorist activities all over the world, including here in Pakistain. Many of the United States 9/11 hijackers had middle-class, educated backgrounds, and in some cases grew up in secular families. Similarly, research points to the fact that youth joining the Islamic State
Continued on Page 49
Posted by: trailing wife || 05/22/2022 01:06 || Comments || Link || E-Mail|| [59 views] Top|| File under: Baloch Liberation Army
International-UN-NGOs
Calling Obama administration 'cowardly,' Danny Danon releases book on UN tenure
[IsraelTimes] In 'Lion's Den,' veteran Likudnik writes on Russia's surprising help at Turtle Bay, laments current Israeli coalition's 'inexperience' at the top

In December 2016, less than a month before US president Barack Obama
I am the change that you seek...
left the White House, the UN passed Security Council Resolution 2334. The resolution blasted Israel for building West Bank and East Jerusalem settlements, which, according to the resolution, have "no legal validity" and are "a flagrant violation under international law and a major obstacle to the achievement of the two-state solution and a just, lasting and comprehensive peace."
Continued on Page 49
Posted by: trailing wife || 05/22/2022 00:00 || Comments || Link || E-Mail|| [91 views] Top|| File under:
Iraq
Who is the new militant group targeting a Turkish base with drones? - analysis
[JPost] The creation of a new "group" called

Ahrar Sinjar

may be an excuse to strike Turkey now, alleging to be responding to other Turkish attacks.

A group calling itself Ahrar Sinjar claimed to carry out a drone attack on a Turkish base in northern Iraq on Sunday. According to Iranian media, the attack targeted a Turkish base at

Bashiqa

, east of Mosul, and involved "six kamikaze drones." Other reports said four drones were used and that one struck the base.

THE ZILKAN BASE - THE CROWN JEWEL
Continued on Page 49
Posted by: Frank G || 05/22/2022 08:59 || Comments || Link || E-Mail|| [80 views] Top|| File under: Sublime Porte
Science & Technology
Defense Intelligence Agency (DIA): Intel suggests COVID virus was lab-engineered
[Washington Times] Army Lt. Gen. Scott Berrier, director of the Defense Intelligence Agency, revealed in prepared Senate testimony this week that some U.S. intelligence agencies — not identified by name — believe the virus behind the COVID-19 pandemic may have been genetically modified in a laboratory and not transmitted naturally from an animal host in China, where it was first identified.

Limited and fragmentary information on the virus origin led to multiple theories on the virus origin among the 17 agencies that make up the U.S. intelligence community, he said. Despite the uncertainty, all agencies claim the virus known as SARS-CoV-2 was not developed as a biological weapon.

But Gen. Berrier added without elaborating that "most agree that it was not genetically engineered." That suggests more than one intelligence agency has information pointing to the COVID virus still spreading worldwide as containing human-produced genetic modifications.

It was the first time a government official disclosed on the record declassified intelligence indicating the coronavirus behind the pandemic could have been manipulated in a laboratory, a charge the Chinese government has fiercely denied.

The DIA's National Center for Medical Intelligence is the most forward-leaning within U.S. government circles in asserting the virus came from a Chinese laboratory. The DIA medical unit is said to base its assessment on intelligence related to Chinese military experiments. Other intelligence is based on military activities at the Wuhan Institute of Virology, considered one likely source for the virus outbreak that first emerged in late 2019 in the city of Wuhan.


A 2015 book by a group of People's Liberation Army (PLA) medical specialists and obtained by the State Department alleged that the 2003 outbreak of severe acute respiratory syndrome (SARS) was caused by a genetically-modified bat coronavirus known as SARS-CoV. One PLA doctor stated that the virus was weaponized and used to attack China.

"It can be seen that the new human virus ecological gene weapon is very close to the natural state, so it is difficult to detect and prevent and control," states a translated portion of the book obtained by Inside the Ring. "It often enters the attacked party in a very 'natural' state, which makes it more difficult to identify."

Another sign of possible genetic manipulation of the COVID coronavirus was outlined in a 2013 medical journal article by a group of scientists who included the Wuhan Institute of Virology's director Shi Zhengli, dubbed the "Bat Woman of Wuhan" for her research.

The article in Nature Medicine stated that Ms. Shi and nine others had genetically engineered a "SARS-like" chimeric and hybrid virus from bats. The virus was intended to help research whether such viruses could infect humans.
Posted by: Besoeker || 05/22/2022 08:52 || Comments || Link || E-Mail|| [166 views] Top|| File under:
Syria-Lebanon-Iran
Swift action needed on Indonesians in Islamic State refugee camps
2021 BNPT data notes that there are 115 verified Indonesians living in both camps — 47 percent women and 44 percent children. In 2020, the coordinating minister of Legal, Political, and Security Affairs, stated that they had verified over 228 living in the camps.

[BenarNews] Earlier this month, the United States froze the assets of five Indonesian nationals for their alleged role in facilitating

krazed killer

activities in Syria and other places where the Islamic State
...formerly ISIS or ISIL, depending on your preference. Before that they were al-Qaeda in Iraq, as shaped by Abu Musab Zarqawi. They're really very devout, committing every atrocity they can find in the Koran and inventing a few more. They fling Allah around with every other sentence, but to hear western pols talk they're not really Moslems....
(IS)

krazed killer

group operates.

These include two people — Rudi Heryadi and Ari Kardian — who were prosecuted in Indonesia in 2020 and 2019 respectively, and three others — Muhammad Adhiguna, Dini Ramadhani, and Dwi Susanti — who currently live at the

al-Hol

refugee camp in Syria.
Continued on Page 49
Posted by: trailing wife || 05/22/2022 00:00 || Comments || Link || E-Mail|| [34 views] Top|| File under: Islamic State
Who's in the News
30
[untagged]
5
Sublime Porte
2
Tin Hat Dictators, Presidents for Life, & Kleptocrats
2
Baloch Liberation Army
2
Commies
1
al-Qaeda in the Arabian Peninsula
1
Devout Moslems
1
Govt of Iran
1
Govt of Syria
1
Hezbollah
1
Houthis
1
Islamic State
1
ISWAP
1
Palestinian Authority
1
al-Shabaab (AQ)
1
Taliban/IEA
1
Boko Haram (ISIS)
Bookmark
E-Mail Me
The Classics
The O Club
Rantburg Store
The Bloids
The Never-ending Story
Thugburg
Gulf War I
The Way We Were
Bio
Merry-Go-Blog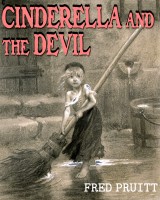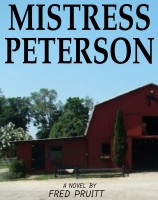 On Sale now!


A multi-volume chronology and reference guide set detailing three years of the Mexican Drug War between 2010 and 2012.

Rantburg.com and borderlandbeat.com correspondent and author Chris Covert presents his first non-fiction work detailing the drug and gang related violence in Mexico.

Chris gives us Mexican press dispatches of drug and gang war violence over three years, presented in a multi volume set intended to chronicle the death, violence and mayhem which has dominated Mexico for six years.
Click here for more information


Meet the Mods
In no particular order...


Steve White
Seafarious
Pappy
lotp
Scooter McGruder
john frum
tu3031
badanov
sherry
ryuge
GolfBravoUSMC
Bright Pebbles
trailing wife
Gloria
Fred
Besoeker
Glenmore
Frank G
3dc
Skidmark
Alaska Paul



Better than the average link...



Rantburg was assembled from recycled algorithms in the United States of America. No trees were destroyed in the production of this weblog. We did hurt some, though. Sorry.
44.200.171.74

Help keep the Burg running! Paypal: