-Lurid Crime Tales-
Why red flag laws are no panacea...
[Truth About Guns] That brings us to the case of Brandon Scott Hole. He's the severely broken individual who murdered eight people at an Indianapolis FedEx facility last week and injured even more before killing himself. Hole was enough of a concern to his family that they contacted local law enforcement last year out of concern that he might commit "suicide by cop."


The prosecutor was being cute and this is how it worked out.


Not only did local police confiscate Hole's shotgun last March, but the FBI investigated him to try to determine if he was a threat for terrorist or "hate crime" activity. They found no evidence of that, but the shotgun was never returned to him.

So when Hole went on his shooting spree, the question naturally arose...how did he get the gun he used? Wouldn't he have been prohibited under Indiana's red flag law?

Well, no. That's not due to a "loophole" in the law, but because the local prosecutor chose not to petition the court within the required 14 days after the shotgun was confiscated. Why? Because, as Marion County Prosecutor Ryan Mears told reporters, he didn't want to give the shotgun back.



Posted by: M. Murcek || 04/22/2021 00:00 || Comments || Link || E-Mail|| [160 views] Top|| File under:
-Great Cultural Revolution
On Sparing The Rod
Sarah Hoyt via Instapundit


Justice is either the same for everyone, or it's not justice.

People are either punished according to their deeds and those deeds injuriousness to society, or they aren't. But even the most lax of systems, in which everyone is left to defend themselves as best they can is better than one in which the law plays favorites.

...But the cases the left has blazoned abroad are very bad. Both in the truth and in the lie. They're very bad in the truth because they're destroying people's lives for resisting career criminals. Both career criminals and normal human beings know that.

Which means the career criminals being psychopaths will think they can now do whatever they want and the authorities and victims will be afraid to resist them. They're not wrong. For a little while.

...I heard some recording of a young black activist saying that black people should loot everything for 200 years and it wouldn't repay what they "suffered."

The problem is two fold: most of the people today haven't suffered diddly. They've been told people who looked like them suffered and were mistreated. And they've been sold the lie they're still being mistreated and are "hated."

The other part of this, of course, is that she's going on color. She thinks black people suffered because they were black.

Oh, hell. They suffered because they were second class citizens. In other times and places it was white people who were second class citizens (still is, places in the world.)

...Did whites behave very badly when crimes against blacks weren't punished, or at least weren't punished nearly as they should be.

Yeah. OF COURSE they did. Because white people are human and humans behave very badly when they know they won't be punished and have nothing to lose from it. Sure some of us try not to. But those of us who succeed in not going completely monster are aware of the monster and have principles that refrain from unleashing it.

Those who have no principles and no fear of external punishment? Oh, dear. Yes, white people in the past, in areas where they were immune from the law behaved very badly.

But it's important to know this was not because they were white. Whatever myth you've been fed about devilish white blood, and no matter how much you feed it, it was because they were human.

In the same way, we're starting to see black people behave very badly. Beating up nursing home patients, pushing and beating people on the street, killing uber drivers, etc.

Why? Because they're human. Every race and variety of humanity has psychos and horrible people. If they know they can gambol with no punishment, the things they do will be horrific.

...So, the left, ignorant of history and thinking that being an oppressor is somehow a quality of being white is repeating very, very old errors.

At some point the majority becomes racist. And then it snaps. And then you have genocide of the minority by the majority.

And this country, in appearance and culture is still majority white.

What they've managed to do so far is encourage the worst of the black elements. And convince whites that they're a threatened tribe. All is proceeding as they wish towards racial warfare. Very brief, violent racial warfare. That doesn't go even vaguely as they expects. And which results in a genuinely white supremacist country, where even people like me are considered suspect and held back.


Sarah Hoyt is Portuguese. And, of course, such country wouldn't be a very nice place for the Jews (even blond ones) - but try telling it to Liberal Jews.
Posted by: g(r)omgoru || 04/22/2021 07:14 || Comments || Link || E-Mail|| [618 views] Top|| File under:
China-Japan-Koreas
Named & Shamed: The 'Journalists' Who Went on Chinese Communist Party Junkets, Then Delivered 'Favorable Coverage.'
[National Pulse] Unearthed documents from one of the leading Chinese Communist Party propaganda groups reveal the names of "mainstream" U.S. journalists taking junkets from the group in exchange for favorable coverage, The National Pulse can exclusively reveal.

The trips often came just before opinion editorials and news reports excusing Chinese Communist Party crimes, or opposing trade showdowns with the nation.

The China-United States Exchange Foundation (CUSEF) was founded by the Vice-Chairman of the "highest-ranking entity overseeing" Chinese Communist Party's United Front Department, an effort which aims to "co-opt and neutralize sources of potential opposition to the policies and authority" of the Chinese government. "The United Front strategy uses a range of methods to influence overseas Chinese communities, foreign governments, and other actors to take actions or adopt positions supportive of Beijing's preferred policies," the U.S. government report continues.

CUSEF uses United Front Department tactics of influence on Western journalists from virtually every Western media outlet: CNN, New York Times, MSNBC, The Washington Post, and many more. According to Foreign Agent Registration Act (FARA) filings with the Department of Justice, CUSEF retained Western lobbyists to aid in their quest to "effectively disseminate positive messages to the media, key influencers and opinion leaders, and the general public" regarding China.

The National Pulse can now exclusively reveal Western journalists — including those praised by President Biden and married to potential members of his White House — who are listed as having accepted trips from the Chinese Communist Party influence group.

RED HANDED.
CUSEF newsletter from 2009 and 2010 reveal the following journalists:


Vox Co-founder and New York Times columnist Ezra Klein;


Vox Co-founder Matthew Yglesias;


CNN Senior Political Analyst and The Atlantic Senior Editor Ronald Brownstein;


New York Times Reporter Bradford Plumer;


Associated Press Vice President and Editor Marjorie Miller;


The Hill Editor-at-Large Steve Clemons;


Former NPR Senior Editor Marilyn Geewax;


Former Newsweek and Wall Street Journal Marketplace Editor Kathleen Deveny;


Former U.S. News and World Report Correspondent Tom Omestad;


Chicago Tribune Columnist and Editorial Writer Steve Chapman;


Former National Journal Correspondent Bruce Stokes (And the husband of President Biden's Deputy Secretary of State nominee who has also taken CUSEF trips);


Milwaukee Journal Sentinel Washington Bureau Chief Craig Gilbert;


The Week columnist Shikha Dalmia.

Washington Post columnist Catherine Rampell also identified herself as accepting CUSEF trips, burying a disclaimer on the bottom of two articles "The U.S. and China fight for second place" and "The Olympics gives China a second chance at human rights reforms":

(Disclosure: My trip is being paid for by the China-United States Exchange Foundation, a Hong Kong-based nonprofit that aims to improve Americans' understanding of China.)

PAY FOR PLAY?
While those named above represent a fraction of the journalists taking CUSEF trips, the influence of the program on participants' subsequent reporting is easily discerned.

Trip participant Shikha Dalmia penned an op-ed entitled "China Bashing is for Losers" the same year she traveled to China.

Brad Plumer has also lauded the Chinese Communist Party's climate change efforts, penning pieces entitled "China's ambitious plan to limit carbon emissions, explained."

Similarly, Bruce Stokes has shared articles warning that "decoupling" from China would "backfire" and Catharine Rampell has authored op-eds such as "Opinion: Team Trump should be careful what it wishes for on China."

Ezra Klein appeared to laud the Chinese Communist Party's COVID-19 response, tweeting "I keep hearing that China bough us some real time and our government wasted it doing nothing and downplaying the threat." Fellow Vox Co-founder Matthew Yglesias also tweeted about wanting to "give Party flunkies notes" on how to better craft "propaganda" and that "Moody's, S&P, and the People's Bank of China should just run the government":
Posted by: Frank G || 04/22/2021 00:00 || Comments || Link || E-Mail|| [278 views] Top|| File under: Commies
Government Corruption
And You Thought the Post Office Just Delivered Mail
[AT Via Lucianne] Yahoo News, which is a hard left partisan outfit, committed an act of journalism this week: It discovered that the United States Post Office has been running a "covert operations program" to monitor Americans' social media posts for inflammatory information. That sounds like a bipartisan sin of officiousness that, despite the public nature of many posts, can leak into being a Fifth Amendment violation. However, when you dig more deeply into the article, you discover that the Post Office is concerned only with "right-wing" inflammatory information.

Here's how Yahoo describes the program (emphasis mine):

The law enforcement arm of the U.S. Postal Service has been quietly running a program that tracks and collects Americans' social media posts, including those about planned protests, according to a document obtained by Yahoo News.

The details of the surveillance effort, known as iCOP, or Internet Covert Operations Program, have not previously been made public. The work involves having analysts trawl through social media sites to look for what the document describes as "inflammatory" postings and then sharing that information across government agencies.

"Analysts with the United States Postal Inspection Service (USPIS) Internet Covert Operations Program (iCOP) monitored significant activity regarding planned protests occurring internationally and domestically on March 20, 2021," says the March 16 government bulletin, marked as "law enforcement sensitive" and distributed through the Department of Homeland Security's fusion centers. "Locations and times have been identified for these protests, which are being distributed online across multiple social media platforms, to include right-wing leaning Parler and Telegram accounts."

A number of groups were expected to gather in cities around the globe on March 20 as part of a World Wide Rally for Freedom and Democracy, to protest everything from lockdown measures to 5G.


Ties in nicely with Bei-Den's recent EO allowing the Satrapy to "unperson" anyone they choose




The US Postal Service has long had a law enforcement arm hunting down people who send illegal drugs through the mail. I wasn't aware they had added the internet to their portfolio. Nor had I heard about anything happening on March 20 — could it be that the 4chan/8chan crowd were trolling again? I seem to recall that Antifa had geared up to counter-protest pro-Trump rallies across the country earlier this year, only they were the only ones who showed up...
Posted by: Mercutio || 04/22/2021 06:43 || Comments || Link || E-Mail|| [186 views] Top|| File under: Tin Hat Dictators, Presidents for Life, & Kleptocrats
Israel-Palestine-Jordan
Islamists Playing Israel's Political Game
[ENGLISH.AAWSAT] Whenever Islamists make a rather controversial move in their political game of chess with Israel, ideological thumpers of the Paleostinian cause fall into a deafening silence.

Although they fuss over Soddy Arabia


...a kingdom taking up the bulk of the Arabian peninsula. Its primary economic activity involves exporting oil and soaking Islamic rubes on the annual hajj pilgrimage. The country supports a large number of princes in whatcha might call princely splendor. When the oil runs out the rest of the world is going to kick sand in the Soddy national face...


hosting a concert or the opening a café, Islamists become oddly silent when leading Islamist figures warm up to Israel.

Islamists have especially kept quiet after Mansour Abbas, an Arab-Israeli politician who heads the Raam party— the political wing of the Southern Islamic Movement —voted against dissolving the Knesset and backed holding a new round of legislative elections.

Abbas's move clearly signaled that Islamists now support Israeli Prime Minister Benjamin Netanyahu at the Knesset and that Raam could potentially lend him a helping hand in forming a new government.

More so, media reports have warned that Raam decamping the predominantly Arab Joint List party and announcing it was ready to cooperate with Netanyahu could ultimately shake the foundations of Arab political institutions in Israel.

Raam assisting Netanyahu at parliament brings up fundamental and ethical questions like: Where are the supporters of the Paleostinian cause? What positions are Islamists taking? And where did all the criticism go?

Some may argue that there is no harm in Paleostinians playing their political game both rationally and pragmatically.

Frankly, there is nothing damaging about Paleostinians adopting a "give and take" approach, one can even say that it is overdue. But this is about Islamists looking to outbid rational and moderate parties in the region, especially Saudi Arabia.

They have gone beyond the pale in committing forgery, creating crises and pretending to care.

Arab leftists that claim to be staunch supporters of the Paleostinian cause did nothing to stop Islamist movements, like the

Moslem Brüderbund

, from double dealing with Israel and the West. Today, hypocrisy falls short in describing the Brotherhood's duplicity.

While they are quick to slam regional opponents for taking steps towards Israel, Islamists stumble when it comes to condemn Raam's election moves.

Ismail Haniyeh

...became Prime Minister of Gaza after the legislative elections of 2006 which Hamas won. President Mahmoud Abbas dismissed Haniyeh from office on 14 June 2007 at the height of the Fatah-Hamas festivities, but Haniyeh did not acknowledge the decree and continues as the PM of Gazoo while Abbas maintains a separate PM in the West Bank...
, Khaled Mashaal, and some Paleostinian Authority (PA) leaders who once fiercely attacked the United Arab Emirates (UAE) for normalizing ties with Israel did not do the same to Islamists moving closer to Netanyahu.

"We are acting according to the expectations of our people," said Abbas.

But what would happen if the PA or

Hamas, one of the armed feet of the Moslem Brüderbund millipede,

truly acted upon the hopes of Paleostinians everywhere?

What is certain is that the Paleostinians are tired of buying into slogans and internal divisions. They want to establish both a state and peace.

If there were free and fair elections, or a real vote, Paleostinians would strongly come out against all current leaders, regardless of orientation.

They would have collectively urged their leaders to work for releasing Marwan Barghouti as hard as Haniyeh mourned Qassem Soleimani

, whom he dubbed the "martyr of Jerusalem."

In short, Islamists need to quit raising the stakes.

Posted by: Fred || 04/22/2021 00:00 || Comments || Link || E-Mail|| [95 views] Top|| File under: PLO
Who's in the News
20
[untagged]
6
Commies
5
Islamic State
4
Antifa/BLM
3
Taliban
3
Govt of Syria
3
Human Trafficking
3
Sublime Porte
2
Govt of Iran
2
Palestinian Authority
1
[untagged]
1
Arab Spring
1
Devout Moslems
1
Govt of Iraq
1
Govt of Sudan
1
Hezbollah
1
Houthis
1
PLO
1
Tehreek-i-Labbaik Pakistan
1
Tin Hat Dictators, Presidents for Life, & Kleptocrats
Bookmark
E-Mail Me
The Classics
The O Club
Rantburg Store
The Bloids
The Never-ending Story
Thugburg
Gulf War I
The Way We Were
Bio
Merry-Go-Blog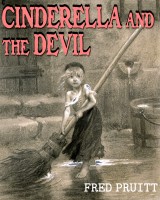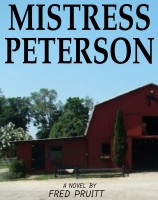 On Sale now!


A multi-volume chronology and reference guide set detailing three years of the Mexican Drug War between 2010 and 2012.

Rantburg.com and borderlandbeat.com correspondent and author Chris Covert presents his first non-fiction work detailing the drug and gang related violence in Mexico.

Chris gives us Mexican press dispatches of drug and gang war violence over three years, presented in a multi volume set intended to chronicle the death, violence and mayhem which has dominated Mexico for six years.
Click here for more information


Meet the Mods
In no particular order...


Steve White
Seafarious
Pappy
lotp
Scooter McGruder
john frum
tu3031
badanov
sherry
ryuge
GolfBravoUSMC
Bright Pebbles
trailing wife
Gloria
Fred
Besoeker
Glenmore
Frank G
3dc
Skidmark
Alaska Paul



Better than the average link...



Rantburg was assembled from recycled algorithms in the United States of America. No trees were destroyed in the production of this weblog. We did hurt some, though. Sorry.
34.239.170.169

Help keep the Burg running! Paypal: