-Lurid Crime Tales-
John Solomon: Once-secret FBI informant reports reveal wider-ranging operation to spy on Trump campaign
[Just The News] nce-secret reports show the FBI effort to spy on the Trump campaign was far wider than previously disclosed, as agents directed an undercover informant to make secret recordings, pressed for intelligence on numerous GOP figures, and sought to find "anyone in the Trump campaign" with ties to Russia who could acquire dirt "damaging to Hillary Clinton."

The now-declassified operational handling reports for FBI confidential human source Stefan Halper — codenamed "Mitch" — provide an unprecedented window both into the tactics used by the bureau to probe the Trump campaign and the wide dragnet that was cast to target numerous high-level officials inside the GOP campaign just weeks before Americans chose their next president in the November 2016 election.

Among the revelations, the memos make clear that:

Almost immediately after the FBI opened a Russia collusion probe on July 31, 2016 narrowly focused on the foreign lobbying of a single Trump campaign aide named George Papadopoulos, agents pressed Halper for information on more than a half dozen other figures, including future Attorney General Jeff Sessions, foreign policy adviser Sam Clovis, campaign chairman Paul Manafort, economic adviser Peter Navarro, future National Security Adviser Michael Flynn and campaign adviser Carter Page.

Halper provided significant exculpatory evidence to the FBI — including transcripts of conversations he recorded of targeted Trump advisers providing statements of innocence — that was never disclosed to the Foreign Intelligence Surveillance Court that approved a year of surveillance targeting the Trump campaign, and specifically Page.

While current FBI Director Chris Wray has insisted the bureau did not engage in spying on the Trump campaign, Halper's taskings include many of the tradecraft tactics of espionage, including the creation of a fake cover story (he wanted a job at the Trump campaign), secret recordings, providing background on targets, suggested questions to ask and even contact information for potential targets.

But the memos' most explosive revelations are the sheer breadth of the FBI's insufficiently predicated dragnet targeting the Trump campaign, and the agents' clearly stated purpose of thwarting any Trump campaign effort to get dirt from Russia that could hurt his Democratic rival.

"The Crossfire Hurricane investigative team is attempting to determine if anyone in the Trump campaign is in a position to have received information either directly or indirectly from the Russian Federation regarding the anonymous release of information during the campaign that would be damaging to Hillary Clinton," one of the early FBI electronic communications (ECs) from Halper's undercover work stated.

You can read the memos here.
Posted by: Besoeker || 02/26/2021 02:37 || Comments || Link || E-Mail|| [6495 views] Top|| File under:
Apparently, Hunter Biden's life was even more sordid than we knew
[American Thinker] I'm sure that there are some Americans, somewhere, who voted for Joe Biden because the media assured them that Joe is an honest, decent family man — all of which is patently untrue. Because they were unaware that the only thing "abnormal" about the Trump administration was the relentless attacks from the Democrat party and the media (but I repeat myself), they thought Biden would bring an era of peace and even honor. No wonder, then, that the media and the tech tyrants corrupted the election by quashing any reports about Biden's sleazy son Hunter. And now, it turns out that Hunter was even worse than we realized.

Those people who paid attention to conservative media outlets and learned of Hunter Biden's laptop, knew that Hunter Biden functioned as a conduit by which foreign governments, most notably Ukraine and China, funneled millions of dollars to the "Big Guy," aka then-Vice President Joe Biden. They also knew that Hunter Biden is one of the sleaziest men in America.

It was public knowledge that Hunter Biden was a crack cocaine addict which had resulted in his being booted from the Navy, that he'd had an affair with his sister-in-law after his brother died from cancer, that he impregnated a stripper, and that he refused to pay for his children and, instead, married another woman. The media rather successfully dressed all this up in the story of a troubled young man trying to make good.

What the laptop revealed, in addition to the Biden family cartel, is that Hunter's personal life was even worse than anyone realized. A Taiwanese outlet made public videos showing Hunter, a man with a foot fetish, smoking crack and cavorting with multiple women. Additionally, tweets on the computer indicated that the women in Hunter's life worried about him and underage girls. In this regard, Hunter must take after his father who has been shown in endless video footage fondling and nuzzling little girls. It doesn't matter to me if that public behavior is the only and worst thing Joe Biden does to little girls. It's sufficient to make him a creep and a pervert.
Posted by: Besoeker || 02/26/2021 02:06 || Comments || Link || E-Mail|| [6565 views] Top|| File under:
Afghanistan
Thousands of Anonymous Tweets Call for US Troop Pullout
[ToloNews] A hashtag has turned up on social media calling for the withdrawal of foreign forces from Afghanistan: #get_out_of_Afghanistan. There have been several thousand tweets and retweets with this hashtag over the past few days.

The question of who is behind this high-volume messaging campaign cannot be definitely answered, but I took a closer look at the tweets to see what could be learned.

I collected over 17,000 tweets from Twitter's API with a #get_out_of_Afghanistan, #افغانستان_را_رها_نماید or #افغانستان_پریږدئ hashtag.

My starting assumption was that these tweets were not real, and that this was obviously an influence campaign and not a trending, organic expression of "the voice of Afghans."

I hypothesized that a specific cluster of Twitter users that might be bots—computer-operated accounts--or "fake users"—users with a specific agenda to spread these hashtags--were promoting this thread as part of an "information operation" in the social media space.

There are obvious indicators suggesting that these tweets are serving the agenda of the Taliban

...the Pashtun equivalent of men...
and its allies, such as frequent citing of the Doha agreement. The Taliban use social media extensively to support their activity in Afghanistan.

Below are the main takeaways suggesting that these tweets are organized and managed by a specific group:

• The vast majority of these tweets are from accounts that have not mentioned their location, which could be a sign of bots or fake accounts; moreover, the majority of those that did mention their location were tweeted from outside of Afghanistan.

• Only 9 out of 17,364 tweets/retweets are from verified accounts.

• The group behind this seeks to deliver its message to a larger audience by mentioning top US actors, ones who can directly influence the date of withdrawal of foreign forces from Afghanistan. They used the Twitter account of the president of the United States — @POTUS and @JoeBiden — the account of the US Special Representative for Afghanistan Reconciliation -- @US4AfghanPeace -- and the official account of the US Embassy in Afghanistan -- @USAmbKabul. Further, most of these tweets are in English language rather than in Pashto or Persian languages.

• Interestingly, the Twitter account from which this hashtag is retweeted most frequently was created less than a month ago (1-23-2021) indicating that this account was created only for promoting such propaganda.

• An analysis of the contents of these tweets reveals that they are centered on calling for the commitment of the Doha agreement and therefore the withdrawal of US troops from Afghanistan. Furthermore, the videos featured in the tweets show Taliban attacks on US troops.

• Some of the tweets are presumably intended to show to Afghan citizens and the international community that the poverty continues as long as the international community is in Afghanistan by showing pictures of people who have sold their kidneys, for example.

• Additionally, these accounts are increasingly using pictures of children with flyers in their hands with a #get_out_of_Afghanistan hashtag to promote their message.
Posted by: trailing wife || 02/26/2021 00:00 || Comments || Link || E-Mail|| [6502 views] Top|| File under: Taliban
Home Front: Politix
Three Wars, No Victory – Why?
[National Review] America is the most powerful country in the history of the world, yet it has not won any of the three major wars it has fought over the past half century. This has not been due to a lack of effort and persistence. Our troops fought in Vietnam for nine years and in Iraq for a dozen. We're still fighting after 20 years in Afghanistan, where our generals are asking the Taliban to stop attacking. That's not a sign of success; the victor does not make such requests. The fact is that in Vietnam, Iraq, and Afghanistan, America has failed in its mission to develop and sustain democracies.

What accounts for this trifecta of failure? Through luck and poor shooting by our enemies, in all three wars I was able to witness both the actual fighting on the ground and the creation of the high-level policies that shaped the wars. In this article, I lay out what I believe were the root causes of the failures. Oscar Wilde once remarked, "Two kinds of people are fascinating: people who know absolutely everything, and people who know absolutely nothing." I'm rendering one man's opinion, while hoping to fall into neither category.

Broadly speaking, leadership in war comes from three hubs. The first consists of the military commanders who design strategy and decide how our troops will fight. The second hub is the policy-makers, including the president as commander in chief and the chairman of the Joint Chiefs as his military adviser, plus the theater commander, the CIA, the State Department, and the secretary of defense, who all give input. The third hub is the culture and popular mood of our country, as reflected by congressional votes and the slant of the mainstream press. The press does not report "just the facts"; rather, it presents a point of view by selecting which facts to focus upon. The popular mood is the ultimate fulcrum of political power, because the policy hub can't fight a war without resources from Congress.

I divided the wars into major phases, and for each phase I assigned a percentage of responsibility for failure to each of those three hubs, as shown below. A rating of 0 percent indicates that I do not believe that particular hub contributed to the failure in that phase of the war. A rating of + means that hub contributed to success, not failure. Note that while the locus for failed decision-making shifted from war to war, overall the heaviest responsibility lay with the policy hub in Washington, including the commander in chief.
Posted by: Besoeker || 02/26/2021 09:57 || Comments || Link || E-Mail|| [6518 views] Top|| File under:
The Last Stop Before Thermopylae
[American Greatness] America is at a crossroads. We are facing the greatest threat to liberty the Republic has yet encountered—a ruling elite backed by the primary institutions of power in America: the media, academia, the permanent bureaucracy, and the defense-intelligence complex. These institutions are fully committed to a top-down rebellion of the elites determined to protect the wealth and power of the establishment. No enemy is as dangerous as the enemy within—and this enemy now controls the reins of national power in America.

We have a choice: submit or fight.

At this point, it is unproductive to rehash the litany of self-sabotage inflicted upon America over the past four years. And equally unproductive is casting the new regime and its nomenklatura as some type of Gollum that distracts us from what we need to do to survive. For traditional Americans inundated with a continuous stream of who-did-what-to-whom, outrage and hypocrisy now fall on deaf ears. The time to cry about the past is over. The solution to our predicament lies in what we do from here forward.

In The Art of War, Sun Tzu wrote "If you know yourself and you know the enemy you need not fear a thousand battles." Let's take an honest look at who we are and the threat we face.

American society is now cleaved into two factions that are intrinsically at odds with one another.

On one hand, you have traditional Americans. They come in every race, creed, and religion. They believe in law and order, expect everyone to follow the rules, and mostly just want to be left alone.

Family-oriented, self-reliant, and armed, traditional Americans populate the working-class ranks of the military, law enforcement, and industry. Sadly, most are technically illiterate. They underestimate the threat from the surveillance state and Securitate. Many still believe the FBI only goes after bad guys, and they cannot grasp that the national security apparatus now views them as the enemy. They rightly bristle when slandered with "white supremacist" or "terrorist" labels. A habituated trust in authority makes them vulnerable to snitching on others and collaborating with those they shouldn't. Many are infected with white knight conspiracy theories that counsel remaining submissive. In general, they have nearly zero control of the nation's money, media, government, academia, legal system, and surveillance state.

On the other hand is the ruling elite. They advocate a multi-tiered justice system and expect others to follow their rules, beliefs, and norms. They are politically savvy and disciplined. They view traditional Americans and their beliefs as an impediment to their wealth and utopian dreams, going so far as routinely to advocate extreme actions such as genocide, re-education, and the removal of the children of their political opposition.

They employ proxy forces, such as Antifa, Black Lives Matter, and journalists to bully ordinary Americans and weak-willed corporations. In order to intimidate and discredit their political opposition, they've weaponized the use of labels such as "white supremacist" and "terrorist" on their enemies. They are generally opposed to religion and personal firearm ownership, and they cannot allow you to be left alone. They will attempt to nudge wrong-thinkers into accepting the ruling elite's ideology. If that doesn't work, they'll force compliance via law enforcement, military, and the intelligence agencies they now command. They control most of the national wealth and all of the media, government, academia, legal authorities, and surveillance state.
Posted by: Besoeker || 02/26/2021 07:57 || Comments || Link || E-Mail|| [6510 views] Top|| File under:
R. Emmett Tyrrell: Reform the Democratic Party
They should show the Pubs how it's done.


[Creators.com] The political party that is forever lecturing Republicans on the need to reform themselves lest they go the way of the Tyrannosaurus rex is now in danger of becoming at one with the Tyrannosaurus rex. The party's alarmed potentates met over the weekend, having finally noticed that the autumn elections did not go so well for them after all.


Sorry, I missed that in the news. Secret meeting?


Some have speculated on change — change not for their Republican opponents, but change for them, the Democrats. Some Democrats less stupefied by ideological rigorism noted that Sen. Bernie Sanders might not be the wave of the future. Crazy Bernie's socialism is not in the cards for a winning political party here in these United States.


No, no, we just have to try harder!


Nor is defunding the police, packing the Supreme Court, replacing the internal combustion engine with sails or solar-powered steam engines or putting cornflakes in your fuel tank. The American people have tired of witless calls for change.


Maybe it is time for the Democrats to listen to those closer to the center than to Congressgirl Alexandria Ocasio-Cortez and her squad of harpies. By the way, does the term "squad" not bring to mind violence? Was not violence what we experienced in Washington on Jan. 6? I think the American people have made their views very clear on the Jan. 6 riot. My suggestion to Democrats is that they give violence a wide berth. The Republicans are not embracing the Proud Boys on their right. I would suggest the Democrats keep the antifa and adepts of Black Lives Matter at arm's length, too. The same goes for a group of left-wing extremists who travel in a squad on Capitol Hill. The term puts many of us in mind of young Germans who once traveled in groups wearing brown shirts.

There was in the Democratic Party a strain of thought that once provided renewal to the old boss-ridden party in Northern cities and to Democrats in the one-party South. It was called the reform movement. It was particularly strong in the North. The reformers centered around political people such as former first lady Eleanor Roosevelt, former Secretary of Commerce Harry Hopkins and former Secretary of the Interior Harold Ickes. The movement got journalistic support from the muckrakers, people such as Upton Sinclair, Lincoln Steffens and Ida M. Tarbell. Until recent years, people such as Ralph Nader and Charles Peters carried its tattered banner. That so few names spring to mind now suggests how in need of a resurgence the reform movement is. Would-be reformers that are active today waste their time on the easy targets such as the National Rifle Association and on hopeless causes. Today's would-be reformers ought to spend their time where their reforming impulse is really needed. They ought to spend it trying to reform the Democratic Party.
Posted by: Bobby || 02/26/2021 00:00 || Comments || Link || E-Mail|| [6529 views] Top|| File under:
Science & Technology
Humans May Not Be Able to Reproduce Naturally Much Longer, Scientist Warns
[Future Human] Many men today have just half the number of sperm their grandfathers had. The shocking discovery was published in 2017 by Shanna Swan, PhD, an environmental and reproductive epidemiologist at the Icahn School of Medicine at Mount Sinai in New York.

After analyzing 185 studies involving nearly 45,000 healthy men, Swan and her team found that over the past four decades, sperm counts among men in Western countries had dropped by more than 50%.

Why the huge decline? Swan says many factors are at play — alcohol use, smoking, body weight, and a lack of exercise are a few. But she has zeroed in on another, more insidious cause: exposure to common chemicals that interfere with the body's production of hormones.

Swan has been studying these so-called endocrine disruptors for the past 30 years. And it turns out men's sperm isn't the only thing they affect: They may be changing human sexual development and reproduction in broader ways, too. In girls, exposure to such chemicals has been linked to earlier onset of puberty. Women, meanwhile, are experiencing a decline in egg quality and more miscarriages.

In a new book, Count Down: How Our Modern World Is Threatening Sperm Counts, Altering Male and Female Reproductive Development, and Imperiling the Future of the Human Race, Swan outlines the hidden damage these chemicals are having on our fertility and why we must act now to prevent them from causing further damage.

In the book, she makes a provocative claim: Humans may not have the ability to reproduce naturally for much longer. She estimates that by 2050, a large portion of the global population will need assisted reproductive technology to procreate. I talked to Swan to learn more about these chemical exposures and what can be done to avert an infertile future.
Posted by: Besoeker || 02/26/2021 07:36 || Comments || Link || E-Mail|| [6518 views] Top|| File under:
Historians: Women Invented Grilling To Trick Men Into Cooking
[Babylon Bee] CHICAGO, IL—A local historian has recently uncovered what is likely to be the greatest conspiracy of all time. Dr. Rachael Darwin, a historian who usually covers boring topics like politics and economics, discovered last week that a group of suburban Chicago housewives invented the charcoal grill in 1950, out of thin air, in order to trick their husbands into cooking every once in a while.

"Women were getting sick of their husbands not doing anything around the house," Darwin writes in her new book The Charcoal Grill: How Women Finally Tricked Men Into Cooking. "Sure, a lot of men had recently come back from one war and were getting ready to go fight another one, but excuses didn't fly back then the way they do today. So a group of women met in secret and brainstormed for hours on end, trying to figure out which household chore men were most fit for."

The women eventually decided men were best fit to cook. This was mostly due to the fact that they were much worse at everything else.

It was the largest gathering of females to date in the greater Chicago area. Six women, all housewives who were sick and tired of cooking every meal of every day, while also completing all the other household chores, sat down and created something that would trick men into cooking. That night, they invented the perfect charcoal grill—though later men would make it even better. The women, being so incredibly uneducated, constructed the grill using an old buoy they had found on the shores of Lake Michigan.

It was late winter 1951 when the first-ever charcoal grill was ready for use. The results were as expected: men happily went outside and felt manly, completely unaware that they had been tricked into doing the woman's job. Women spent the time doing what they love most—cleaning the kitchen, changing diapers, and generally doing all the chores while also taking care of the kids.

In the end, everyone was satisfied, and the world finally came to realize that men cook better than women.


Posted by: Besoeker || 02/26/2021 07:30 || Comments || Link || E-Mail|| [6520 views] Top|| File under:
Israeli researchers say spirulina algae could reduce COVID mortality rate
[JP] A team of scientists from Israel and Iceland have published research showing that an extract of spirulina algae has the potential to reduce the chances of COVID-19 patients developing a serious case of the disease.

The research, published in the peer-reviewed journal Marine Biotechnology, found that an extract of photosynthetically manipulated Spirulina is 70% effective in inhibiting the release of the cytokine TNF-a, a small signaling protein used by the immune system.

The research was conducted in a MIGAL laboratory in northern Israel with algae grown and cultivated by the Israeli company VAXA, which is located in Iceland. VAXA received funding from the European Union to explore and develop natural treatments for coronavirus.

Iceland's MATIS Research Institute also participated in the study.

In a small percentage of patients, infection with the coronavirus causes the immune system to release an excessive number of TNF-a cytokines, resulting in what is known as a cytokine storm. The storm causes acute respiratory distress syndrome and damage to other organs, the leading cause of death in COVID-19 patients.

"If you control or are able to mitigate the excessive release of TNF-a, you can eventually reduce mortality," said Asaf Tzachor, a researcher from the IDC Herzliya School of Sustainability and the lead author of the study.

During cultivation, growth conditions were adjusted to control the algae's metabolomic profile and bioactive molecules. The result is what Tzachor refers to as "enhanced" algae.
Posted by: Besoeker || 02/26/2021 03:06 || Comments || Link || E-Mail|| [6491 views] Top|| File under:
The US Air Force Quietly Admits the F-35 Is a Failure
[Extreme Tech] The Air Force has announced a new study into the tactical aviation requirements of future aircraft, dubbed TacAir. In the process of doing so, Air Force chief of staff General Charles Q. Brown finally admitted what's been obvious for years: The F-35 program has failed to achieve its goals. There is, at this point, little reason to believe it will ever succeed.

According to Brown, the USAF doesn't just need the NGAD (Next Generation Air Dominance) fighter, a sixth-generation aircraft — it also needs a new, "5th-generation minus / 4.5th-generation aircraft." Brown acknowledged some recent issues with the F-35 and suggested one potential solution was to fly the plane less often.

"I want to moderate how much we're using those aircraft," the general said. "You don't drive your Ferrari to work every day, you only drive it on Sundays. This is our high end, we want to make sure we don't use it all for the low-end fight... We don't want to burn up capability now and wish we had it later."
Posted by: Besoeker || 02/26/2021 01:50 || Comments || Link || E-Mail|| [6551 views] Top|| File under:
-PC Follies
G.I. Joe To Be Replaced With Genderless G.I. Pat
[Babylon Bee] Hasbro announced today the replacement of its popular G.I. Joe action figure with an updated version that's much more fitting in the current year: G.I. Pat, a genderless take on the action hero.

After public outcry over the extremely masculine G.I. Joe, Hasbro finally caved and agreed to remove the super-macho action hero from store shelves.

"Now you know your gender identity -- and knowing is half the battle!" shouts an actor playing G.I. Pat in a commercial for the new toy as he struggles to light a Molotov cocktail and picks up a brick with the utmost effort. "Now let's go murder some cops!"

G.I. Pat comes with a Molotov cocktail, a brick, and a cute miniature copy of The Communist Manifesto. You can accessorize your G.I. Pat with genderless clothes, androgynous accessories, and fun equipment like smartphones that just play asinine TikTok videos and social justice lectures all day for your miniature action hero.

Conservatives immediately complained on social media, screaming that losing G.I. Joe would signal the end of the Republic. Hasbro then flip-flopped, caving to conservatives and announcing G.I. Joe would be made even more masculine under the new brand "MISTER HE-MAN G.I. JOE MURDER YOUR FACE ARMY MAN."
Posted by: Frank G || 02/26/2021 12:26 || Comments || Link || E-Mail|| [6491 views] Top|| File under:
The Important Thing is No Mean Tweets!
Kurt Schlichter, conclusion:


[Townhall] Now, there are some people out there who might weigh the terrible, crushing burden of knowing that Donald Trump is tweeting mean tweets against the wholesale devastation of the Asterisk Administration's leftist program and think, "Gee, perhaps my aesthetic objections to some of the rough edges of our former president are not as important as ensuring that America does not sprint downhill into decline. Maybe, just maybe, in the big picture, Trump's mean tweets were not as important as the things he actually did and did not do."

Well, such people are racists, sexists, transphobes, and insurrectionists.

We are blessed, no longer with superficial things like freedom, prosperity, and national security, but now with the comfort that comes with knowing that not only will our current not-at-all-crusty president not tweet mean things, but that he probably can't even figure out how to.

America, rejoice!

No mean tweets.
Posted by: Bobby || 02/26/2021 00:00 || Comments || Link || E-Mail|| [6485 views] Top|| File under:
Who's in the News
41
[untagged]
4
Commies
3
Islamic State
3
Govt of Iran Proxies
2
Govt of Pakistan
2
Taliban
2
Antifa/BLM
2
Tin Hat Dictators, Presidents for Life, & Kleptocrats
1
Sublime Porte
1
Thai Insurgency
1
Govt of Iran
1
Govt of Saudi Arabia
1
Muslim Brotherhood
1
Pirates
Bookmark
E-Mail Me
The Classics
The O Club
Rantburg Store
The Bloids
The Never-ending Story
Thugburg
Gulf War I
The Way We Were
Bio
Merry-Go-Blog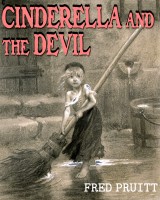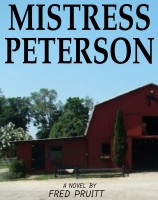 On Sale now!


A multi-volume chronology and reference guide set detailing three years of the Mexican Drug War between 2010 and 2012.

Rantburg.com and borderlandbeat.com correspondent and author Chris Covert presents his first non-fiction work detailing the drug and gang related violence in Mexico.

Chris gives us Mexican press dispatches of drug and gang war violence over three years, presented in a multi volume set intended to chronicle the death, violence and mayhem which has dominated Mexico for six years.
Click here for more information


Meet the Mods
In no particular order...


Steve White
Seafarious
Pappy
lotp
Scooter McGruder
john frum
tu3031
badanov
sherry
ryuge
GolfBravoUSMC
Bright Pebbles
trailing wife
Gloria
Fred
Besoeker
Glenmore
Frank G
3dc
Skidmark
Alaska Paul



Better than the average link...



Rantburg was assembled from recycled algorithms in the United States of America. No trees were destroyed in the production of this weblog. We did hurt some, though. Sorry.
34.239.160.86

Help keep the Burg running! Paypal: