-Short Attention Span Theater-
Bok van Blerk - Was (video)
Bok van Blerk - Was (English lyrics)

When we were young still
When we were still able
Thoughts were still drunk
Our rent were always late
When windows were open
Your shirt was still a small
Your car still running

And laughter still a cure
The flag still our pride
And food not expensive
Your granddad your rock
Our roads were still gravel
Your letter still in ink
Your life still healthy
your future still shining

Here you are now
Here you are now
Where you wanted
Is this, afterall
Is this, afterall
What you wanted
What you wanted
Here we are now!

When we were still happy
birhtdays still a thing
When she was still next to you
and marriage more than just a ring
when rugby was a sport
values an honour
buildings still short
and lessons still learned

When mistakes were still seldom
and questions pondered
a hit still noisy
we were less damaged

When caring was valued
and thanks still given
when you were still okay
your hope not yet missing

Here you are now
Here you are now
Where you wanted
Is this, afterall
Is this, afterall
What you wanted
What you wanted
Here we are now!

Here you are now
Here you are now
Where you wanted
Is this, afterall
Is this, afterall
What you wanted
What you wanted
Here we are now!
https://lyricstranslate.com/en/was.html
Posted by: Besoeker || 02/22/2021 09:29 || Comments || Link || E-Mail|| [6527 views] Top|| File under:
'Monday chili' recipe from This Ain't Hell
[This Ain't Hell] An easy, one pot chili, and this recipe has beans. Flame on.

You'll Need:
2 pounds ground beef

2 cloves garlic, chopped

One 8-ounce can tomato sauce

2 tablespoons chili powder

1 teaspoon ground cumin

1 teaspoon ground oregano

1 teaspoon salt

1/4 teaspoon cayenne pepper

1/4 cup masa harina*

One 15-ounce can kidney beans, drained and rinsed

One 15-ounce can pinto beans, drained and rinsed

Shredded Cheddar, for serving

Chopped onions, for serving

Tortilla chips, for serving

Lime wedges, for serving

You'll Do:
1) Place the ground beef in a large pot and throw in the garlic. Cook over medium heat until browned. Drain off the excess fat, and then pour in the tomato sauce, chili powder, cumin, oregano, salt and cayenne. Stir together well, cover, and then reduce the heat to low. Simmer for 1 hour, stirring occasionally. If the mixture becomes overly dry, add 1/2 cup water at a time as needed.

2) After an hour, place the masa harina in a small bowl. Add 1/2 cup water and stir together with a fork. Dump the masa mixture into the chili. Stir together well, and then taste and adjust the seasonings. Add more masa paste and/or water to get the chili to your preferred consistency, or to add more corn flavor. Add the beans and simmer for 10 minutes. Serve with shredded Cheddar, chopped onions, tortilla chips and lime wedges.

*Masa who? If unavailable, corn meal works fine. Hat tip to Ree Drummond for the link.
Posted by: Besoeker || 02/22/2021 08:43 || Comments || Link || E-Mail|| [6502 views] Top|| File under:
-Signs, Portents, and the Weather-
WSJ - We'll Have Herd Immunity by April
[WSJ] Amid the dire Covid warnings, one crucial fact has been largely ignored: Cases are down 77% over the past six weeks. If a medication slashed cases by 77%, we'd call it a miracle pill. Why is the number of cases plummeting much faster than experts predicted?

In large part because natural immunity from prior infection is far more common than can be measured by testing. Testing has been capturing only from 10% to 25% of infections, depending on when during the pandemic someone got the virus. Applying a time-weighted case capture average of 1 in 6.5 to the cumulative 28 million confirmed cases would mean about 55% of Americans have natural immunity.

Now add people getting vaccinated. As of this week, 15% of Americans have received the vaccine, and the figure is rising fast. Former Food and Drug Commissioner Scott Gottlieb estimates 250 million doses will have been delivered to some 150 million people by the end of March.

There is reason to think the country is racing toward an extremely low level of infection. As more people have been infected, most of whom have mild or no symptoms, there are fewer Americans left to be infected. At the current trajectory, I expect Covid will be mostly gone by April, allowing Americans to resume normal life.

Antibody studies almost certainly underestimate natural immunity. Antibody testing doesn't capture antigen-specific T-cells, which develop "memory" once they are activated by the virus. Survivors of the 1918 Spanish flu were found in 2008—90 years later—to have memory cells still able to produce neutralizing antibodies.

Researchers at Sweden's Karolinska Institute found that the percentage of people mounting a T-cell response after mild or asymptomatic Covid-19 infection consistently exceeded the percentage with detectable antibodies. T-cell immunity was even present in people who were exposed to infected family members but never developed symptoms. A group of U.K. scientists in September pointed out that the medical community may be under-appreciating the prevalence of immunity from activated T-cells.

Covid-19 deaths in the U.S. would also suggest much broader immunity than recognized. About 1 in 600 Americans has died of Covid-19, which translates to a population fatality rate of about 0.15%. The Covid-19 infection fatality rate is about 0.23%. These numbers indicate that roughly two-thirds of the U.S. population has had the infection.

In my own conversations with medical experts, I have noticed that they too often dismiss natural immunity, arguing that we don't have data. The data certainly doesn't fit the classic randomized-controlled-trial model of the old-guard medical establishment. There's no control group. But the observational data is compelling.

I have argued for months that we could save more American lives if those with prior Covid-19 infection forgo vaccines until all vulnerable seniors get their first dose. Several studies demonstrate that natural immunity should protect those who had Covid-19 until more vaccines are available. Half my friends in the medical community told me: Good idea. The other half said there isn't enough data on natural immunity, despite the fact that reinfections have occurred in less than 1% of people—and when they do occur, the cases are mild.

But the consistent and rapid decline in daily cases since Jan. 8 can be explained only by natural immunity. Behavior didn't suddenly improve over the holidays; Americans traveled more over Christmas than they had since March. Vaccines also don't explain the steep decline in January. Vaccination rates were low and they take weeks to kick in.

My prediction that Covid-19 will be mostly gone by April is based on laboratory data, mathematical data, published literature and conversations with experts. But it's also based on direct observation of how hard testing has been to get, especially for the poor. If you live in a wealthy community where worried people are vigilant about getting tested, you might think that most infections are captured by testing. But if you have seen the many barriers to testing for low-income Americans, you might think that very few infections have been captured at testing centers. Keep in mind that most infections are asymptomatic, which still triggers natural immunity.

Many experts, along with politicians and journalists, are afraid to talk about herd immunity. The term has political overtones because some suggested the U.S. simply let Covid rip to achieve herd immunity. That was a reckless idea. But herd immunity is the inevitable result of viral spread and vaccination. When the chain of virus transmission has been broken in multiple places, it's harder for it to spread—and that includes the new strains.

Herd immunity has been well-documented in the Brazilian city of Manaus, where researchers in the Lancet reported the prevalence of prior Covid-19 infection to be 76%, resulting in a significant slowing of the infection. Doctors are watching a new strain that threatens to evade prior immunity. But countries where new variants have emerged, such as the U.K., South Africa and Brazil, are also seeing significant declines in daily new cases. The risk of new variants mutating around the prior vaccinated or natural immunity should be a reminder that Covid-19 will persist for decades after the pandemic is over. It should also instill a sense of urgency to develop, authorize and administer a vaccine targeted to new variants.

Some medical experts privately agreed with my prediction that there may be very little Covid-19 by April but suggested that I not to talk publicly about herd immunity because people might become complacent and fail to take precautions or might decline the vaccine. But scientists shouldn't try to manipulate the public by hiding the truth. As we encourage everyone to get a vaccine, we also need to reopen schools and society to limit the damage of closures and prolonged isolation. Contingency planning for an open economy by April can deliver hope to those in despair and to those who have made large personal sacrifices.

Dr. Makary is a professor at the Johns Hopkins School of Medicine and Bloomberg School of Public Health, chief medical adviser to Sesame Care, and author of "The Price We Pay."


Posted by: Besoeker || 02/22/2021 07:07 || Comments || Link || E-Mail|| [6572 views] Top|| File under:
-Land of the Free
Whistleblower at Smith College Resigns Over Racism (alarming video)
[bariweiss substack.com] We all know that something morally grotesque is swallowing liberal America. Almost no one wants to risk talking about it out loud.

Every day I get phone calls from anxious Americans complaining about an ideology that wants to pull all of us into the past.

I get calls from parents telling me about the damaging things being taught in schools: so-called antiracist programs that urge children to obsess on the color of their skin.

I get calls from people working in corporate America forced to go to trainings in which they learn that they carry collective, race-based guilt — or benefit from collective, race-based virtue.

I get calls from young people just launching their careers telling me that they feel they have no choice but to profess fealty to this ideology in order to keep their jobs.

Almost no one who calls me is willing to go public. And I understand why. To go public with what's happening is to risk their jobs and their reputations.

But the hour is very late. It calls for courage. And courage has come in the form of a woman named Jodi Shaw.
Posted by: Besoeker || 02/22/2021 00:00 || Comments || Link || E-Mail|| [6530 views] Top|| File under:
China-Japan-Koreas
Jihadist Perceptions of a Rising Superpower: Troubles Along China's Belt and Road
Head to Small Wars Journal - a single paragraph tease

China's domestic security policy and its growing international influence are fuelling jihadist animosity throughout Asia and beyond. Beijing's crackdown in Xinjiang is the most commonly cited China-related grievance within global jihadist discourse and has gained traction in recent years, but there are additional narratives emerging about China's foreign policy and its increasing presence in the Islamic world. Beijing is becoming markedly more assertive in pursuing its geopolitical ambitions and in securing its growing international interests. This has not gone unnoticed and the Islamic State (IS), al-Qaeda, the Turkistan Islamic Party (TIP), Tehrik-i-Taliban Pakistan (TTP), and others have explicitly declared China an enemy. These groups perceive China as an imperial or colonial power that is actively expanding its political, economic, and military footprint abroad, supporting repressive governments, and exploiting natural resources.


And so it is, just as they would be, if they could — and as ISIS did for a few years in Iraq and Syria, until wiped out as a independent entity.

If China's influence continues to grow and these perceptions continue to spread, the Asian giant could conceivably become a higher priority enemy for a broader range of elements within the global jihadist movement over time.
Posted by: 3dc || 02/22/2021 00:00 || Comments || Link || E-Mail|| [6525 views] Top|| File under: al-Qaeda
Home Front: Politix
Kelly Loeffler starts voter organization to rival Stacey Abrams' political machine after GOP losses in Georgia
[FOX] Former Sen. Kelly Loeffler is starting a voter registration and outreach group called "Greater Georgia," in her first major public move since losing her Senate seat to Democrat Raphael Warnock in a Jan. 6 runoff.

Loeffler's group will mirror some of the functions of "Fair Fight," the Stacey Abrams-affiliated group that many Democrats credit with the significant progress the party has made in the state in recent years. Loeffler's group will focus on registering "conservative-leaning" voters, engaging low-propensity voters and strengthening election security.

"Our state is greater — and our democracy is stronger — when everyone's voice is heard, and that's exactly what Greater Georgia's work is about," Loeffler, a Republican, said in a statement. She will be the chairwoman of the group.

"But for too many in our state, the importance — and even the sanctity of their vote — is in question," she said. " That's why we're rolling up our sleeves to register conservative-leaning voters who have been overlooked, to regularly engage more communities, and to strengthen election integrity across our state."

Loeffler will be seeding the group with a seven-figure investment and it will use the donor network she built from her runoff effort against now-Sen. Warnock. She is not ruling out a Senate run in 2022 but her focus, for now, will be on Greater Georgia, a group spokesperson told Fox News.

Former Sen. David Perdue, R-Ga., who also lost a runoff election in January to Sen. Jon Ossoff, has already filed preliminary paperwork with the Federal Election Commission and announced that he is considering running for the seat currently occupied by Warnock.
Posted by: Besoeker || 02/22/2021 10:05 || Comments || Link || E-Mail|| [6545 views] Top|| File under:
VIDEO: Victor Davis Hanson on Woke Ideology and the Way Forward for Conservatives
[LI] Victor Davis Hanson is one of the most important and authoritative conservative voices in America today. In a recent episode of American Thought Leaders from the Epoch Times, Hanson talked at length about a variety of topics.

This is so worth your time.

Hanson opened the discussion by analyzing the meaning behind the Democrats' latest attempt to impeach Trump. As a scholar of history, Davis then breaks down how a 'woke' ideology will hamper progress in the United States, using comparative examples from around the world.
Posted by: Besoeker || 02/22/2021 06:17 || Comments || Link || E-Mail|| [6514 views] Top|| File under:
Israel-Palestine-Jordan
Rare visit to Israel by Egypt's oil minister sends signals to Biden, Erdogan
[IsraelTimes] The trip, following similar delegations of Greek and Cypriot leaders, is intended to show that the regional allies are united and coordinated, both against friends and foes.



Analysts say that one of the key purposes of the meetings — beyond the energy discussions — was to send a message to Turkey, and its president Recep Tayyip Erdogan.

Although the visit of Egypt's Petroleum and Mineral Resources Minister to Israel on Sunday had the trappings of a routine discussion about energy cooperation by regional partners, it also sent a message to rivals and to the United States.

Tarek el-Molla's trip was noteworthy for the mere fact that he was the first Egyptian minister to visit Israel since foreign minister Sameh Shoukry met with Netanyahu in 2016. And El-Molla is no minor player. "El-Molla is very close to Sisi," pointed out Gabriel Mitchell of the Mitvim Institute, an Israel-based think tank. "He is arguably one of the most visible Egyptian ministers outside the presidency."
Continued on Page 49
Posted by: trailing wife || 02/22/2021 00:46 || Comments || Link || E-Mail|| [6536 views] Top|| File under: Sublime Porte
Science & Technology
Researchers say they've successfully communicated with individuals inside their dreams
[Just The News] A group of scientists at Northwestern University are claiming that they successfully communicated with individuals in the throes of "lucid dreams," potentially suggesting a breakthrough in the study of the relatively poorly understood phenomenon of dreaming.

Researchers at Northwestern "found that individuals in REM sleep can interact with an experimenter and engage in real-time communication," the university said in a press release announcing the findings.

Dreamers participating in the study were reportedly "capable of comprehending questions, engaging in working-memory operations, and producing answers."

In the study, the scientists note that dreams "take us to a different reality, a hallucinatory world that feels as real as any waking experience" and that "these often-bizarre episodes are emblematic of human sleep but have yet to be adequately explained."

The new findings "can enable a variety of practical applications and a new strategy for the empirical exploration of dreams," they write.
Posted by: Besoeker || 02/22/2021 06:00 || Comments || Link || E-Mail|| [6521 views] Top|| File under:
-PC Follies
White supremacy a 'transnational threat', U.N. chief warns
GENEVA (Reuters) - United Nations Secretary-General Antonio Guterres warned on Monday that white supremacy and neo-Nazi movements are becoming a "transnational threat" and have exploited the coronavirus pandemic to boost their support.

Addressing the U.N. Human Rights Council, Guterres said the danger of hate-driven groups was growing daily.

"White supremacy and neo-Nazi movements are more than domestic terror threats. They are becoming a transnational threat," he told the Geneva forum. Without naming states, Guterres added: "Today, these extremist movements represent the number one internal security threat in several countries."

In the United States, racial tensions simmered during the turbulent four-year presidency of Donald Trump. His successor Joe Biden has said the Jan. 6 siege of the U.S. Capitol by Trump supporters was carried out by "thugs, insurrectionists, political extremists and white supremacists".

"Far too often, these hate groups are cheered on by people in positions of responsibility in ways that were considered unimaginable not long ago," Guterres said. "We need global coordinated action to defeat this grave and growing danger."
Posted by: Besoeker || 02/22/2021 05:37 || Comments || Link || E-Mail|| [6512 views] Top|| File under:
Who's in the News
36
[untagged]
5
Commies
2
Hamas
2
Govt of Pakistain Proxies
2
Human Trafficking
2
Palestinian Authority
1
Sublime Porte
1
al-Qaeda
1
Houthis
1
Taliban
1
Tin Hat Dictators, Presidents for Life,
1
Boko Haram (ISIS)
1
Arab Spring
1
Govt of Iran
Bookmark
E-Mail Me
The Classics
The O Club
Rantburg Store
The Bloids
The Never-ending Story
Thugburg
Gulf War I
The Way We Were
Bio
Merry-Go-Blog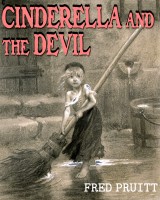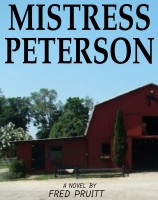 On Sale now!


A multi-volume chronology and reference guide set detailing three years of the Mexican Drug War between 2010 and 2012.

Rantburg.com and borderlandbeat.com correspondent and author Chris Covert presents his first non-fiction work detailing the drug and gang related violence in Mexico.

Chris gives us Mexican press dispatches of drug and gang war violence over three years, presented in a multi volume set intended to chronicle the death, violence and mayhem which has dominated Mexico for six years.
Click here for more information


Meet the Mods
In no particular order...


Steve White
Seafarious
Pappy
lotp
Scooter McGruder
john frum
tu3031
badanov
sherry
ryuge
GolfBravoUSMC
Bright Pebbles
trailing wife
Gloria
Fred
Besoeker
Glenmore
Frank G
3dc
Skidmark
Alaska Paul



Better than the average link...



Rantburg was assembled from recycled algorithms in the United States of America. No trees were destroyed in the production of this weblog. We did hurt some, though. Sorry.
35.153.100.128

Help keep the Burg running! Paypal: