-Lurid Crime Tales-
Did the FBI Sit on a Computer Containing Evidence of Hunter Sex Tape and Biden Burisma Corruption?
[PJ] One of the strangest details of the exclusive New York Post story involving the recovered data from a computer linked to Hunter Biden is the story of the laptop itself and what is alleged about it. You can read about the evidence alleging that Hunter Biden was trading influence with foreign actors in Matt Margolis's piece here. But what also interested me was the part of the NYP investigation where they claim there's a sex tape and pornographic photos starring Hunter on the laptop—and the FBI knew about it in December.

The computer was dropped off at a repair shop in Biden's home state of Delaware in April 2019, according to the store's owner.

Other material extracted from the computer includes a raunchy, 12-minute video that appears to show Hunter, who's admitted struggling with addiction problems, smoking crack while engaged in a sex act with an unidentified woman, as well as numerous other sexually explicit images.

The customer who brought in the water-damaged MacBook Pro for repair never paid for the service or retrieved it or a hard drive on which its contents were stored, according to the shop owner, who said he tried repeatedly to contact the client.

The shop owner couldn't positively identify the customer as Hunter Biden, but said the laptop bore a sticker from the Beau Biden Foundation, named after Hunter's late brother and former Delaware attorney general.

Photos of a Delaware federal subpoena given to The Post show that both the computer and hard drive were seized by the FBI in December, after the shop's owner says he alerted the feds to their existence.

Let's forget for a moment that there's reportedly a video of Hunter Biden smoking crack and romping with hookers on the laptop. That's par for the course, isn't it?


Posted by: Besoeker || 10/15/2020 05:52 || Comments || Link || E-Mail|| [6480 views] Top|| File under:
Big Tech goes full Pravda on New York Post's Hunter Biden sleaze scoop
[American Thinker] Big Tech has gone full Pravda in censoring a huge New York Post scoop that exposed incriminating emails from Hunter Biden, revealing his own and Joe Biden's dealings with Ukraine.

Facebook and Twitter on Wednesday limited users from sharing links to this story on social media, claiming the story was unverified and "potentially harmful.

Jack Dorsey of Twitter later released this statement:

"Our communication around our actions on the [New York Post] article was not great," admitted Dorsey. "And blocking URL sharing via tweet or DM with zero context as to why we're blocking: unacceptable."

"Not great" is an understatement. Twitter (and Facebook) engaged in bona fide censorship in an attempt to limit the exposure of the Post story. Did you get that? Big Tech carried out censorship of a major news story that could have huge consequences for the 2020 election.

What is this, China? Is this the old Soviet Union?

Only Fox News and conservative websites are carrying stories of this revelation. I checked the websites of CBS and ABC while writing this piece to see if their reporters were on the story. Zilch point nothing. NBC tried to twist the story into Trump desperation with this headline:
Posted by: Besoeker || 10/15/2020 05:46 || Comments || Link || E-Mail|| [6467 views] Top|| File under:
-Land of the Free
VDH: The Fragments of a Civilization
[NationalReview] Piece by piece, our civilization is beginning to disassemble. And the agents of fragmentation are as obvious as the efforts to conceal them are frantic.

In nonchalant fashion, we learned last week from newly released government documents that Hillary Clinton's campaign team cooked up the Trump-Russia collusion hoax as a way of diverting attention from her own ongoing embarrassing email scandals.

Clinton, through three firewalls, paid foreign ex-spy Christopher Steele to create a bogus smear-Trump dossier. Steele, who had no data on, or information about any such collusion, apparently drew largely on fabrications dreamed up by a former Russian spy working at the liberal Brookings Institution. The convoluted conspiracy baffled even the sneaky Russians, who were confused when they got wind of it — possibly through the direct participation of one of their own assets.
Continued on Page 49
Posted by: 746 || 10/15/2020 00:00 || Comments || Link || E-Mail|| [6472 views] Top|| File under:
Cyber
Barnes & Nobels 'NOOK' hacked down.
[The Passive Voice] Yesterday, PG posted about a severe computer outage at Barnes & Noble that reportedly took down the system Barnes & Noble's physical stores use for orders, inventory control, etc., as well as the Nook store and the ability of Nook users to synchronize their devices, access ebooks not already stored on their Nooks, etc.

This problem took Barnes & Noble about three days from the first report PG read to fix the problem.

To the best of PG's current knowledge, only two websites, GoodEreader (October 10) and The Digital Reader (October 13), reported on the outage.

Ergo, the entire Nook system went down and nobody noticed.


We had a report here, thanks to Rantburger and Nook owner M. Murcek.

PG suspects if Amazon's ebook store went offline went offline for an hour or two, let alone for three days, the Wall Street Journal, New York Times and major US television networks would all cover the story.

PG suggests that this is perhaps the best evidence yet that the Nook ereader and Nook's ebookstore don't matter any more. Perhaps they're not dead (at least today), but are semi-comatose.

At least in North America, it appears that Kobo may be #2 behind the Zon.

Barnes & Noble CEO James Daunt, the hope for traditional publishing's future in the US, has, to the best of PG's knowledge, had nothing to say about the ebook disaster (and physical bookstore ordering, etc., disaster) that appears to have been occurring in the US company for which he is the CEO.

If PG has missed something that Daunt or Barnes & Noble PR department has said about this matter, he would be happy to hear about it via the Contact link for The Passive Voice.

Posted by: 3dc || 10/15/2020 00:00 || Comments || Link || E-Mail|| [6479 views] Top|| File under:
Home Front: Politix
Three polls in a row put Biden ahead of Trump in Georgia
[Washington Examiner] The past three polls conducted in Georgia have all shown Democratic nominee Joe Biden ahead of President Trump.

The first poll, which was conducted by SurveyUSA, interviewed 677 of the state's likely voters online from Oct. 8-12. Forty-eight percent of respondents said they would vote for Biden, 46% said they would vote for Trump, 2% said they would vote for a different candidate, and 4% said they were undecided. The poll carried with it a substantial credibility interval at plus or minus 5.7 percentage points.

The second poll, conducted by Quinnipiac over the same time frame, included 1,040 likely voters, who were interviewed via landline and cellphone, generally the favored method of surveying among pollsters. Fifty-one percent said they would vote for Biden, 44% said they would vote for Trump, 1% said they would vote for someone else, and 4% said they were undecided. The margin of error on this poll was plus or minus 3 percentage points.

The third poll, conducted by Public Policy Polling, surveyed 528 Georgia voters over Oct. 8 and 9 via landline and text. Forty-seven percent of respondents said they would vote for Biden, 46% said they would vote for Trump, 3% said they would vote for someone else, and another 3% said they were unsure of who they would vote for. The poll's margin of error was plus or minus 4.3 percentage points.

In 2016, Trump consistently led Hillary Clinton in Georgia polls. In the end, he secured the state by over 5 percentage points.

This time around, the contest has been more of a back-and-forth, with both candidates taking turns in the lead.
Posted by: Besoeker || 10/15/2020 06:07 || Comments || Link || E-Mail|| [6475 views] Top|| File under:
Majority of Americans say better off now than in 2016 despite COVID, riots
[JPost] - A majority of voters in the United States have told Gallup that they're better off now, despite the coronavirus pandemic and riots which have shaken many cities, than they were four years ago. The metric is widely considered a key factor in the outcome of elections.

In 1980, Ronald Reagan asked voters: "Are you better off today than you were four years ago?" The question has since become a standard that presidents running for re-election have held to.

This year, in a poll taken between September 14 and 28, some 56% of respondents believed they and their family to be better off now than they were four years ago, against 32% who said they were worse off.
Posted by: g(r)omgoru || 10/15/2020 05:16 || Comments || Link || E-Mail|| [6485 views] Top|| File under:
Facebook and Twitter censor potentially damning story about Joe Biden and corruption
This was a reeeaally stoopid effort. See: "Streisand Effect"


[Wash Examiner] Social media executives are about to discover the Streisand effect.

Facebook has restricted its users' ability to share a potentially damning news report about Democratic presidential nominee Joe Biden. Twitter has taken similar actions to limit the story's distribution.

"Given the lack of authoritative reporting on the origins of the materials included in the article, we're taking action to limit the spread of this information," a Twitter spokesperson told the Washington Examiner.

The New York Post published an an article Wednesday morning purporting to show that Hunter Biden introduced his father, then the vice president, "to a top executive at a Ukrainian energy firm less than a year before the elder Biden pressured government officials in Ukraine into firing a prosecutor who was investigating the company."

Roughly six hours after the report went live, Facebook's policy communications director, Andy Stone, confirmed the story is being suppressed on the popular social media platform pending a fact-check.

"While I will intentionally not link to the New York Post," said Stone, "I want be clear that this story is eligible to be fact checked by Facebook's third-party fact checking partners. In the meantime, we are reducing its distribution on our platform."

He added, linking to a Facebook FAQ from 2019, "This is part of our standard process to reduce the spread of misinformation. We temporarily reduce distribution pending fact-checker review."

Not long after Stone's announcement, Twitter took similar action, making it impossible to share the New York Post article on its platform.

A Twitter spokesperson called attention to its "Hacked Material Policy," which states, "We don't permit the use of our services to directly distribute content obtained through hacking that contains private information, may put people in physical harm or danger, or contains trade secrets."

Moreover, the spokesperson told the Washington Examiner, "This enforcement action is in line with our guidance on blocking links, specifically, 'At times, Twitter will take action to limit or prevent the spread of URL links to content outside Twitter. This is done by displaying a warning notice when the link is clicked, or by blocking the link so that it can't be Tweeted at all.'"

Attempts to share the New York Post article on Twitter produce an error message that reads, "We can't complete this request because this link has been identified by Twitter or our partners as being potentially harmful. Visit our Help Center to learn more."

Even New York Post staffers are unable to share the story on Twitter.

"This is a Big Tech information coup," said opinion editor Sohrab Ahmari. "This is digital civil war. I, an editor at the New York Post, one of the nation's largest papers by circulation, can't post one of our own stories that details corruption by a major-party presidential candidate, Biden."

Links posted to Twitter before the report was targeted for censorship are also compromised. Instead of taking users directly to the New York Post's website, the links direct them first to a page that declares, "Warning: this link may be unsafe."

The warning page adds, "The link you are trying to access has been identified by Twitter or our partners as being potentially spammy or unsafe, in accordance with Twitter's URL Policy."

The New York Post report cannot even be shared privately via Twitter's direct messages function.

If the idea here was to limit the number of people who see the New York Post article, Facebook and Twitter likely just accomplished the opposite. Nothing makes people want to look more than being told they are not supposed to.

Twitter Chief Jack Dorsey
Facebook CEO Mark Zuckerberg







Posted by: Frank G || 10/15/2020 00:00 || Comments || Link || E-Mail|| [6484 views] Top|| File under:
-PC Follies
USA Today: America's history of racism was a preexisting condition for COVID-19
[USA Today] Louisiana pastor prays as his parishioners die, first from cancer and now from COVID-19. An Indigenous community in New Mexico lacks adequate health care as the death toll mounts. A sick hospital worker in New Jersey frets about infecting others in her heavily populated neighborhood.

As the country cries out for a vaccine and a return to normal, lost in the policy debates is the reality that COVID-19 kills far more people of color than white Americans. This isn't a matter of coincidence, poor choices or bad luck — it's by design.

A team of USA TODAY reporters explored how the policies of the past and present have made Black, Asian, Hispanic and Indigenous Americans prime targets for COVID-19. They found:
Posted by: Besoeker || 10/15/2020 06:23 || Comments || Link || E-Mail|| [6483 views] Top|| File under:
U. of Minnesota lecture outlines 12-step recovery program ... for WHITENESS
[NotTheBee] You really can't make it up, folks.

The ultra-woke white lady pictured above, who is a University of Minnesota alumnus, has SEEN THE LIGHT and assembled a 12-step recovery program which mirrors Alcoholics Anonymous's 12-step program ... but this program is for recovering from the horrible sin of BEING WHITE.

Here are Miss Balloonhead's 12 steps toward racial salvation from her lecture entitled "Recovery from White Conditioning":
Posted by: Besoeker || 10/15/2020 06:16 || Comments || Link || E-Mail|| [6482 views] Top|| File under:
Government
ACB Calmly Answers Questions While Typing Up Appellate Court Decision And Cooking Dinner For 9
[Babylon Bee] WASHINGTON, D.C.—It was quite a spectacle at the Senate hearing for Amy Coney Barrett's nomination to the Supreme Court this morning, as Judge Barrett calmly answered the committee's questions while cooking dinner for her family of nine with her right hand and typing up an appellate court decision with her left hand.

"That's a great question, Senator, thank you for asking," she responded to one line of questioning as she chopped up onions to put them in her stew. "Sorry if I'm crying during my response -- it's just the onions." She eloquently answered the inquiry while moving on to skinning the potatoes, simultaneously typing up a 50-page decision for the Seventh Court of Appeals with her other hand.

At publishing time, Judge Barrett had gotten out her knitting.



RBG must be spinning at warp speed somewhere on Arlington about now.
Posted by: Besoeker || 10/15/2020 00:00 || Comments || Link || E-Mail|| [6484 views] Top|| File under:
Who's in the News
39
[untagged]
9
Sublime Porte
9
Antifa/BLM
4
Taliban
2
Govt of Syria
1
Govt of Iraq
1
Govt of Saudi Arabia
1
Houthis
1
Islamic State
1
Commies
1
Govt of Iran
1
al-Nusra
Bookmark
E-Mail Me
The Classics
The O Club
Rantburg Store
The Bloids
The Never-ending Story
Thugburg
Gulf War I
The Way We Were
Bio
Merry-Go-Blog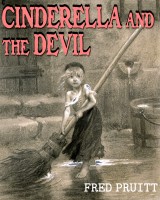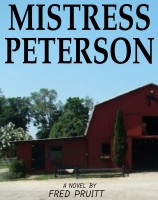 On Sale now!


A multi-volume chronology and reference guide set detailing three years of the Mexican Drug War between 2010 and 2012.

Rantburg.com and borderlandbeat.com correspondent and author Chris Covert presents his first non-fiction work detailing the drug and gang related violence in Mexico.

Chris gives us Mexican press dispatches of drug and gang war violence over three years, presented in a multi volume set intended to chronicle the death, violence and mayhem which has dominated Mexico for six years.
Click here for more information


Meet the Mods
In no particular order...


Steve White
Seafarious
Pappy
lotp
Scooter McGruder
john frum
tu3031
badanov
sherry
ryuge
GolfBravoUSMC
Bright Pebbles
trailing wife
Gloria
Fred
Besoeker
Glenmore
Frank G
3dc
Skidmark
Alaska Paul



Better than the average link...



Rantburg was assembled from recycled algorithms in the United States of America. No trees were destroyed in the production of this weblog. We did hurt some, though. Sorry.
34.239.170.169

Help keep the Burg running! Paypal: