-Lurid Crime Tales-
Seth Rich: The Murder Washington Doesn't Want Solved
[American Thinker] On the face of things, the July 2016 murder of Seth Rich had intrigue enough for a full season of House of Cards.

Unknown assailants gun down the young DNC data analyst at 4 A.M. on a Washington, D.C., street and take nothing. Two weeks later, international man of mystery Julian Assange strongly suggests on Dutch TV that Rich was his source for the purloined DNC emails then roiling the Democratic Party and offers a $20,000 reward to find the killer.

Three days before the November election, Assange reportedly tells liberal media analyst Ellen Ratner that Rich was indeed his source. Days after Trump's inauguration, legendary investigative journalist Sy Hersh cites an FBI report confirming Assange's claim. Later that year, DNC honcho Donna Brazile dedicates her book Hacks to Rich and wonders out loud whether the Russians had "played some part in his unsolved murder."
Continued on Page 49
Posted by: Besoeker || 09/29/2020 03:12 || Comments || Link || E-Mail|| [6502 views] Top|| File under:
-Short Attention Span Theater-
Outrage as Whole Foods CEO Says Ignorance and Poor Choices Cause Obesity
[Newsweek] Whole Foods CEO John Mackey has sparked backlash after saying that Americans are obese because they make poor choices, in an interview with the New York Times.

Mackey said that the world is getting fat but that Americans are leading the way. He also said that the U.S. has had "more of a problem" with COVID-19 due to obesity-related comorbidities like diabetes, heart disease, high blood pressure.

Mackey has come under fire for saying that obesity is not an access problem, and instead said that ignorance and poor choices are to blame for obesity.

When journalist David Gelles mentioned issues around access and affordability as a reason why people eat unhealthy foods, the Whole Foods CEO said: "In some sense, we're all food addicts. We love things that are rich, that are sweet. We love ice cream. We love popcorn. We love French fried potatoes. And the market is providing people what they want.

"I don't think there's an access problem. I think there's a market demand problem. People have got to become wiser about their food choices. And if people want different foods, the market will provide it."
Posted by: Besoeker || 09/29/2020 03:01 || Comments || Link || E-Mail|| [6466 views] Top|| File under:
Wuhan Bio Labs? No, CNN links COVID-19 to Climate Change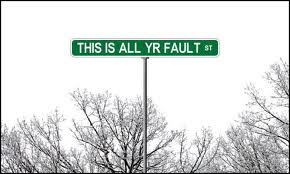 [CNN] Numerous scientists have studied how the 1918 flu spread to become the deadliest pandemic in history and which interventions worked, research that is becoming increasingly relevant during the current coronavirus crisis.

But little research has been done on how environmental conditions affected the 1918 pandemic -- until now.

The 1918 flu coincided with the final years of the World War I, and it's been well documented that heavy rain and cold temperatures impacted many battles. Now, a new study reveals that the cold, rainy weather was part of a once-in-a-century climate anomaly


...a once a century climate anomaly is not climate change, merely climate variation, it seems to me...

that occurred from 1914 to 1919 and added to the severity of the 1918 pandemic.

"We knew before, of course, from photos and eyewitness testimonies that the battlefields of Europe were really muddy and rainy and soldiers died of all sorts of exposure, even drowning in the mud and the trenches sometimes. What is news is that in fact it was a six-year anomaly and not just one or two instances," said lead researcher Alexander More, a research associate at Harvard University's history department and an assistant professor at the University of Maine's Climate Change Institute.

A team of more than a dozen scientists collected and analyzed an Alpine ice core to reconstruct the environmental conditions of Europe during the World War I. The process involves using a laser that melts a tiny bit from the ice surface and analyzing the chemicals released from each layer of water vapor. It's so precise they can pinpoint exact seasons from each layer of ice.

Researchers then compared that ice core data to historical records of deaths during that time period and records of precipitation and temperatures from each month.
Posted by: Besoeker || 09/29/2020 08:06 || Comments || Link || E-Mail|| [6464 views] Top|| File under:
-Land of the Free
The Prelude to World War II: The Spanish Civil War and Today's America
[Ammo] America is definitely not Europe, but we can find a number of parallels between European history and contemporary America. For example, we've previously written about the Italian Years of Lead as a possible template for urban unrest and low-level inter-tribal warfare in the United States. Another example of how things might play out in the United States is the Spanish Civil War.

The Spanish Civil War is known to historians, amateur and professional alike, as the "dress rehearsal for the Second World War." It is so termed because it pitted one side — which was equipped, armed and funded by Europe's fascist regimes (Germany and Italy) — against a government largely funded and propped up by the Soviet Union. However, it is worth noting that General Francisco Franco's nationalist forces were not themselves fascist (though there were fascists within their ranks) and that Spain remained neutral during the Second World War, later becoming a close ally of the United States in the fight against Communism internationally.

While there are few perfect analogs to be found anywhere in world history, there are parallels between the contemporary domestic political situation in the United States and the period immediately before and during the Spanish Civil War. And while the situation in the United States might play out in a much similar way to the Spanish Civil War, it is worth noting that our previous Civil War was the bloodiest in human history. There is little doubt that a Second American Civil War would not be significantly more destructive.
Continued on Page 49
Posted by: 746 || 09/29/2020 00:00 || Comments || Link || E-Mail|| [6475 views] Top|| File under:
Home Front: Politix
Coalition Of Black Pastors Rips Kamala Harris For Celebrating 'Brilliance' Of Black Lives Matter Founders
[American Truth Today] A group of black pastors slammed Democratic vice presidential nominee Sen. Kamala Harris (Calif.) on Friday for praising the so-called "brilliance" of the Black Lives Matter founders, the Christian Post reported.

What happened? During an interview with CNN commentator Angela Rye for the NAACP's Fall Leadership Conference, Harris lauded the "brilliance" of Black Lives Matter co-founders Patrisse Cullors, Alicia Garza, and Opal Tometi, the Post said.

Praising the co-founders' "brilliance in conceiving [BLM]," Harris told Rye that one day people would see BLM as "an inflection point in the ongoing fight for justice ... and to reform the criminal justice system."

"I actually believe as a former prosecutor that Black Lives Matter has been the most significant agent for change within the criminal justice system," Harris said, "because it has been a counterforce to the force within the system that is so grounded in status quo and in its own traditions, many of which have been harmful and have been discriminatory in the way that they have been enforced."

She went on to describe the BLM protests — many of which have become violent — "as an essential component of evolution in our country" and "as essential component or mark of a real democracy" and "as necessary — the people's voices must be heard."

Why? Because "nothing that we have achieved that has been about progress in our country has come without a fight," she said.
Posted by: Besoeker || 09/29/2020 03:50 || Comments || Link || E-Mail|| [6483 views] Top|| File under:
Exclusive: We Have Acquired A Copy Of Joe Biden's Debate Prep Notes
[Babylon Bee] WASHINGTON, D.C.—In a daring feat of undercover journalism, The Babylon Bee's embedded DC reporter has acquired a leaked copy of Joe Biden's debate prep notes. We are proud to introduce them to the world for the first time. Please enjoy. Many undercover journalists died to bring us this information.

Here they are in all their glory:
Posted by: Besoeker || 09/29/2020 03:35 || Comments || Link || E-Mail|| [6470 views] Top|| File under:
Appeals court halts arbitrary extension of ballot-counting deadline by a federal judge
[American Thinker] The arbitrary rewriting of election laws and rules by partisan judges is but one of many tricks that Democrats are using to steal the election. Federal judges in Wisconsin and Georgia and the state Supreme Court of Pennsylvania have all extended the deadlines for receiving and counting mailed in ballots for the November election, while a New York federal judge extended the deadline for a primary election in that state.

The game is to give enough time to discover how many ballots are needed and then provide them by hook or by crook, as is already being done in Minneapolis by the Ilhan Omar machine.

In essence, the judges in the above cases have decided that they don't like the law, so they will change it to suit their own preferences.

Fortunately, in the case of Wisconsin, the Seventh Circuit Court of Appeals (on which Judge Coney Barret currently sits) has issued a stay. Dan Friedman of Mother Jones sadly reports:
Posted by: Besoeker || 09/29/2020 03:21 || Comments || Link || E-Mail|| [6462 views] Top|| File under:
A Reminder to American Jews: Civilization Is Fragile
[Townhall] Yesterday was Yom Kippur, the holiest day in the Jewish calendar. It is meant to be a time of intense self-examination. In light of that, I offer this column.

The question I receive more than any other from non-Jews is: Why are so many Jews on the left?

Before addressing it, I should note that the same question could be asked of Christians and other non-Jews. Why have so many mainstream Protestants and Catholics (up to and including the pope) embraced the left? Why have nearly all blacks, the majority of Hispanics and Asian Americans, the most successful ethnic group in America, embraced the left? And, outside of the United States, why have most Germans, French, Canadians, Australians and others in the West embraced the left?

This question could be asked about almost every group in the world.

Nevertheless, it is valid to ask it about Jews because, if any group should be wary of dismantling a society, especially a decent one, it is the Jews. The moment civilization begins to disintegrate, the Jews are the first victims -- never the only, but always the first. That's why Jews have so often been likened to the proverbial canary in the mine. Miners take canaries down with them because when there are noxious fumes, canaries die, and when the miners see the dead canaries, they know there are toxic fumes they must fight, or they, too, will die.

That's why decent non-Jews who don't fight anti-Semitism are fools. They don't understand that anti-Semitism represents a mortal threat to them. Tens of millions of non-Jews were killed because decent non-Jews ignored Hitler early on, dismissing him and Nazism as a Jewish problem.
Posted by: Besoeker || 09/29/2020 03:10 || Comments || Link || E-Mail|| [6470 views] Top|| File under:
Israel-Palestine-Jordan
Why are some ultra-Orthodox rabbis ignoring COVID-19?
[JPost] - The now infamous tisch celebration by the Vizhnitz Hassidic community in Bnei Brak on Monday night after the end of Yom Kippur gave graphic and shocking evidence of the fact that some haredi (ultra-Orthodox) rabbinic leaders are simply trying to ignore the massive COVID-19 outbreak among their community and the nation at large.

What is even more striking is that the event in question was not a prayer service, critical religious ceremony or life-cycle event, egregious as mass gatherings for such events still are during the current pandemic, but a traditional and convivial gathering for which there is no religious obligation.

In the haredi world, standards of behavior are largely set by the rabbinic leadership, so if a leading rabbi of a community forbids any particular action, there are few who would dare to publicly contravene such an order. Conversely, if the rabbi permits something, few in the community would second-guess such a position.

...What can the explanation be for what many see as a cavalier and irresponsible approach to the lives of their congregants and the broader country, especially when protecting life is one of the most important injunctions in Halacha?

The haredi world has largely been built on isolationism from the rest of society and on strong communal association, especially in the hassidic communities where their infrastructure and institutions are all-embracing and nurturing.

...Synagogue attendance, and even tisches, are critical parts of communal life, while a connection to the rebbe is a strong bond that binds hassidim to the community.


Just like any other sect


The coronavirus pandemic and the resultant social-distancing regulations that have been adopted by governments worldwide have threatened to strike at the heart of this social construct.

...During the shutdown in March and April when yeshivas were closed, many haredi youth found themselves at a loose end and without a solid framework, and many reportedly lost interest in religious life.

According to Prof. Yedidya Stern, an expert on haredi society at the Israel Democracy Institute, ultra-Orthodox leaders who have prioritized communal life and events over health regulations are demonstrating their concern for the greater future of their community over immediate concerns for their physical safety.


Also they're used on free-riding on the back of the rest of Israeli society - so why not take advantage of the Israel's medical system? Get herd immunity (they're too ignorant of "apostate science" to realize that herd immunity is a fiction) for their own before the medical system is overwhelmed.


"Belonging to an Eastern European religious sect is very far from being a natural thing in the 21st century," he said.

The potential for disruption to such communities by the COVID-19 pandemic is so large that it could undermine the viability of the ultra-Orthodox model — and this is a risk the rebbes and others are not prepared to take.


I sure hope that the thousands yeshiva students in isolation now will be provided with access to internet while there
Posted by: g(r)omgoru || 09/29/2020 15:55 || Comments || Link || E-Mail|| [6462 views] Top|| File under:
Syria-Lebanon-Iran
Iran's strategy and tactical shift until the US elections
[THEBAGHDADPOST] In spite of the fact that the US and Israel have put significant pressure on the Iranian regime this year, Tehran has tactically refrained from responding with a major military attack against either of them. The Iranian leaders will likely continue to pursue this policy until after the US presidential election in November.

Iran
...a theocratic Shiite state divided among the Medes, the Persians, and the (Arab) Elamites. Formerly a fairly civilized nation ruled by a Shah, it became a victim of Islamic revolution in 1979. The nation is today noted for spontaneously taking over other countries' embassies, maintaining whorehouses run by clergymen, involvement in international drug trafficking, and financing sock puppet militias to extend the regime's influence. The word Iran is a cognate form of Aryan. The abbreviation IRGC is the same idea as Stürmabteilung (or SA). The term Supreme Guide is a the modern version form of either Duce or Führer or maybe both. They hate Jews Zionists Jews. Their economy is based on the production of oil and vitriol...
has seen several major explosions and fires at its sensitive military and nuclear sites — including the Natanz nuclear facility and the Khojir missile manufacturing complex — in the last few months. The attacks have been attributed to Israel due to their sophisticated nature. Tel Aviv has also attacked several military bases reportedly linked to Iran's Islamic Revolutionary Guard Corps (IRGC) in Iraq and Syria, but Iran has not responded with similar attacks against Israel.

Even Supreme Leader Ali Khamenei
...the very aged actual dictator of Iran, successor to Ayatollah Ruhollah Khomeini...
, who has the final say on Iran's domestic and foreign policies, has abstained from pointing the finger at Israel for

the earth-shattering kaboom

s at the nuclear sites. He has also not instructed the IRGC to carry out a major attack against Israel, either directly or through the IRGC's proxies and militias.

Similarly, since Iran's top general Qassem Soleimani

was killed as a result of a direct order from US President Donald Trump
...The man who was so stupid he beat fourteen professional politicians, a former tech CEO, and a brain surgeon for the Republican nomination in 2016, then beat The Smartest Woman in the World in the general election...
in January, Tehran has not yet carried out an extensive military attack against American interests, despite its heightened and threatening rhetoric. The few missiles that Iran did launch at US bases in Iraq after the death of Soleimani did not kill any American troops and Washington was reportedly even given prior warning of the attacks.

This does not mean that the Iranian regime is not seeking to retaliate extensively against Israel or the US. However,


by candlelight every wench is handsome...


from the perspective of the Iranian leaders, it is in their interests to be cautious until after the US election for two reasons.

First of all, the Iranian authorities are concerned that, if they launch any major attack against Israel for sabotaging their nuclear sites or for attacking their bases in Syria and Iraq, Israel would use the opportunity to initiate a direct war against Tehran. The Trump administration would also back its ally militarily, which would be devastating for the Iranian regime at this critical time.

The economic situation in Iran is also dire and the government is nearly bankrupt. The value of Iran's currency, the rial, plunged to a record low this summer, with one US dollar buying about 240,000 rials in July, up from about 30,000 before the US began its "maximum pressure" policy against Tehran. Iran's oil exports have also sunk to a record low due to US sanctions. The Iranian regime's budget heavily relies on income from oil exports.

The regime is even finding it difficult to pay its own employees. Many government workers, including coal and railroad workers, have been protesting over unpaid wages and salaries. One protester told Iran News Wire in April: "I wish I would get COVID-19. Many of us do. Committing suicide is hard but we wish for death every day. What we have is not a life. Do you think this is living?"

It has also been publicly stated that some of Iran's authorities do not have enough money to pay their mercenaries abroad. For example, IRGC Brig. Gen. Parviz Fattah, the head of the Mostazafan Foundation for the underprivileged, stated in the spring: "I was at the IRGC Cooperative Foundation. (Soleimani) came and told me he did not have money to pay the salaries of the Fatemiyoun (Afghan mercenaries). He said that these are our Afghan brothers, and he asked for help from people like us."

In addition, a second wave of coronavirus (aka COVID19 or Chinese Plague)
...the twenty first century equivalent of bubonic plague, only instead of killing off a third of the population of Europe it kills 3.4 percent of those who notice they have it. It seems to be fond of the elderly, especially Iranian politicians and holy men...
disease infections has hit the country, leading regime officials to become increasingly concerned about the possibility of widespread unrest or even the collapse of the political establishment.

The second reason that Iran is tactically refraining from taking major military action against the US is that it is worried that such a move would actually assist Trump in getting re-elected as it would mobilize his base and potentially sway some undecided voters to back him over Joe Foreign Policy Whiz Kid Biden

...Candidate for president in 2020. I had the great honor of being arrested with our UN Ambassador on the streets of Soweto, trying to get to see him on Robbens Island...
. Whenever the US has come under major attack from foreign state or non-state actors in the past, its people have tended to re-elect the incumbent president.

Iran is likely biding its time before retaliating militarily against Israel and the US. It does not want to jeopardize Biden's chances of winning the November election and unseating Trump.
Posted by: Fred || 09/29/2020 00:00 || Comments || Link || E-Mail|| [6462 views] Top|| File under: Govt of Iran
Who's in the News
44
[untagged]
8
Sublime Porte
5
Antifa/BLM
5
Govt of Iran Proxies
3
Govt of Iraq
2
Islamic State
2
Palestinian Authority
2
Moslem Colonists
1
Tin Hat Dictators, Presidents for Life,
1
Boko Haram (ISIS)
1
Govt of Iran
1
Human Trafficking
1
Salafists
Bookmark
E-Mail Me
The Classics
The O Club
Rantburg Store
The Bloids
The Never-ending Story
Thugburg
Gulf War I
The Way We Were
Bio
Merry-Go-Blog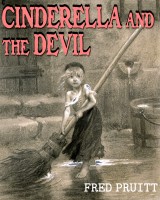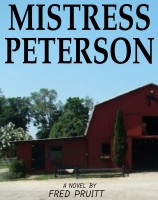 On Sale now!


A multi-volume chronology and reference guide set detailing three years of the Mexican Drug War between 2010 and 2012.

Rantburg.com and borderlandbeat.com correspondent and author Chris Covert presents his first non-fiction work detailing the drug and gang related violence in Mexico.

Chris gives us Mexican press dispatches of drug and gang war violence over three years, presented in a multi volume set intended to chronicle the death, violence and mayhem which has dominated Mexico for six years.
Click here for more information


Meet the Mods
In no particular order...


Steve White
Seafarious
Pappy
lotp
Scooter McGruder
john frum
tu3031
badanov
sherry
ryuge
GolfBravoUSMC
Bright Pebbles
trailing wife
Gloria
Fred
Besoeker
Glenmore
Frank G
3dc
Skidmark
Alaska Paul



Better than the average link...



Rantburg was assembled from recycled algorithms in the United States of America. No trees were destroyed in the production of this weblog. We did hurt some, though. Sorry.
3.235.223.5

Help keep the Burg running! Paypal: