-Signs, Portents, and the Weather-
CDC warns against drinking hand sanitizer after poisoning deaths
[New York Post] Health officials are warning against drinking hand sanitizer — after four poisoning deaths were reported in the American southwest.

The Centers for Disease Control and Prevention on Wednesday issued an advisory against ingesting any type of sanitizer — and echoed FDA guidance to entirely avoid products that contain methanol, a wood alcohol substance that can be toxic when ingested or absorbed through the skin.

Over the course of May and June, the CDC reported 15 cases of methanol poisoning in Arizona and New Mexico when people swallowed alcohol-based hand sanitizers.


clustered on Indian Rez's IIRC?


Four of those patients died, while three were discharged with visual impairments, according to the CDC.

"Alcohol-based hand sanitizer products should never be ingested," the CDC wrote in the advisory. "In patients with compatible signs and symptoms or after having swallowed hand sanitizer, prompt evaluation for methanol poisoning is required."

The FDA has listed more than 100 dangerous hand sanitizers that contain methanol.
Posted by: Besoeker || 08/06/2020 02:23 || Comments || Link || E-Mail|| [6468 views] Top|| File under:
CDC Director Tells Reporter There's a "Possibility" Hospitals Are Over-Counting COVID-19 Deaths
[Red State] It's been almost a week since since Centers for Disease Control and Prevention (CDC) director, Dr. Robert Redfield spoke in front of the House COVID-19 hearing on July 31. His words were widely quoted and reported on, especially that answer he gave when asked "if he thinks there are hospitals inflating COVID-19 deaths counts due to financial incentives," as Just the News reported.

Readers may have caught some of the hubbub about the CDC director's comments, and RedState made sure to cover it.

Now, Just the News has very quietly made a scoop on something else the director said, during a press conference call Tuesday, in a piece by reporter Nicholas Ballasy:

Just the News asked Redfield on Tuesday whether he was aware of some hospitals incorrectly reporting COVID-19 deaths and to describe the consequences a hospital or a physician would face for doing it.

"The way death certificates are completed, they're completed by the physician of record," he said on a conference call. "And as a physician we make our best assessment as to what we believe the primary cause of death was. And then frequently we'll note if there were some contributory factors, and then those death certificates become part of the public health record, and eventually they make their way to our national health statistics center in Hyattsville."

I encourage you to visit Just the News and read the whole thing.

If what the director said is the case when it comes to this troublesome virus, it seems to be a matter of a huge bureaucracy losing track of its many, moving parts. How anyone could manage such a behemoth, even without a pandemic ravaging America's health care system, is a serious question that deserves better answers from our congressional and Senate representatives — sooner rather than later.
Posted by: Besoeker || 08/06/2020 02:14 || Comments || Link || E-Mail|| [6498 views] Top|| File under:
Caucasus/Russia/Central Asia
The Rise of Russian Military Contractors
Russian military journalist Aleksandr Kots gives his explication on Russian private military contractors. Among the conclusions he offers: Russian military contractors are not going away anytime soon

RTWT
[KP.RU] "Wild geese" from Belarus
Stingy shots of the Belarusian newsreel. Three dozen peasants in the middle of the night move into a Minsk hotel in formation. "Do not go outside without permission and accompanying persons. Dinner at 20:00. Evening verification at 22:30 ", - they receive commands in the messenger.
Continued on Page 49
Posted by: badanov || 08/06/2020 00:00 || Comments || Link || E-Mail|| [6474 views] Top|| File under:
Home Front: Politix
Riotous BLM Protesters Suddenly Realize They're All White People
[Babylon Bee] A Black Lives Matter protest in South Carolina started to get out of hand, with people screaming at police officers stationed nearby. It threatened to get violent until the protestors paused after noticing they were all white.

"We will not let your system oppress us!" shouted one protestor, to which a black officer responded, "What do you mean by 'we'?" The protestor said he meant people of color, but it was at that time that he took inventory of the protestors behind him and was unable to find anyone other than white people.

The protestors insisted they had some black people with them earlier, but it appeared that they had all left when the protest started to get out of hand. "It's possible they had jobs," suggested one protestor.

Though initially shaken by the lack of black lives in their Black Lives Matter protest, the protestors soon got back to throwing things and screaming at police officers in their attempt to battle racism. "We still need to fight for black lives," said one protestor, "even if they want nothing to do with us."

The group has taken out a want ad hoping to hire a few black people to join their next event.
Posted by: Frank G || 08/06/2020 12:45 || Comments || Link || E-Mail|| [6527 views] Top|| File under: Antifa/BLM
Don Surber: Trump Is American Conservatism
David Azerrad is an assistant professor at Hillsdale College's Van Andel Graduate School of Government in Washington, D.C. He did an amazing thing. He wrote an 1,100-word essay on What Is American Conservatism without mentioning President Donald John Trump once.

Other than that, it is a spot-on column -- for 2015.

Azerrad (without naming names) knocks the conservative establishment.

He wrote, "Conservatism is the seven cheers for capitalism and the deafening silence on demographic change, feminism, and corporate malfeasance. It's the same tired cast of speakers blathering about limited government almost a century after the New Deal. It's the platitudinous Reagan quotes and the worn-out Buckley anecdotes. It's the mindless optimism and the childish exhortations—if something can't go on forever, it won't!"

All that was true.

5 years ago.

President Trump has reached out to black people and Hispanic people -- which is what the professor means by "demographic change" -- without pandering. Jack Kennedy's tide which lifts all boats has done the same in the Trump presidency, which brought record low unemployment to all demographic groups.

His daughter raised $1 billion for the World Bank to lend companies begun by women worldwide.

And President Trump is riding on companies to quit using slave labor in Red China.

Azerrad wrote, "But conservatism is also the endless wars, the nation-building, and the outdated alliances. It's the free trade fetish. It's the foolish libertarianism that hates the government more than it loves America. It's the unconscionable refusal to clamp down on immigration.

"Worst of all, conservatism is the cowardice and accommodation in the face of leftist hegemony. It's the long list of enemies to the Right. It's the court eunuchs and other members of the controlled opposition who offer an echo, but never a choice. It's the faux grandstanding while living in fear of being called a racist."

1. President Trump is ending endless wars, eschewing nation-building, and challenging NATO.

2. President Trump has clamped down on immigration.

3. President Trump has faced every weapon the left has -- often alone -- and ignored taunts of racism and far worse, and prevailed. Bigly.

Where the hell has Azzerad been?

I read the piece and was tempted to leave a sarcastic but sincere comment, "President Trump has done all this."

But how do you educate an educator?


More at the link
Posted by: badanov || 08/06/2020 00:00 || Comments || Link || E-Mail|| [6474 views] Top|| File under:
Where are all the guns and ammo purchased under Obama?
These groups keep showing up in our archives. Now that President Trump has declared Antifa a terrorist organization, it's time to track them all down and lock them up in their thousands. Guantanamo Bay is currently pretty empty, and it is on their beloved Cuba....

[AmericanThinker] During the last two years of the Obama administration, some unusual purchases were made. Large quantities of ammunition were purchased, as were firearms, mostly for somewhat obscure agencies or agencies with no real need for such weaponry. Estimates are that over 1 billion rounds of ammunition were ordered, which resulted in making ammunition scarce for the normal civilian market.

Also significant was Obama's troublesome statement made during his campaign, as follows


We cannot continue to rely only on our military ... we've got to have a civilian security force just as powerful, just as strong, just as well-funded. We cannot continue to rely only on our military in order to achieve the national security objectives we've set.
Continued on Page 49
Posted by: 746 || 08/06/2020 00:00 || Comments || Link || E-Mail|| [6480 views] Top|| File under:
Lt. Col (ret.) Sausage Alexander Vindman: They Aren't Paying Me $1 Million for My Memoir for Nothing
The sheer "Legend in his own mind"!


[AmGreatness] "To this day, despite everything that has happened, I continue to believe that only I, alone, held U.S. foreign policy together for three years."

On August 1, the Washington Post published an op-ed by the now-retired Lieutenant Colonel Alexander Vindman, of impeachment fame. The paper's editors had to heavily revise the piece prior to publication. American Greatness has obtained the text of Vindman's first draft.

Continued on Page 49
Posted by: Frank G || 08/06/2020 00:00 || Comments || Link || E-Mail|| [6501 views] Top|| File under: Tin Hat Dictators, Presidents for Life, & Kleptocrats
Science & Technology
A psychiatric journal made a big mistake about transgender surgery
[American Thinker] A year ago, a massive study of transgender surgeries in Sweden claimed that people with body dysphoria who had the surgery were psychologically more healthy than those who did not have surgery. The same journal that published that finding just retracted it.

Over the years, in large part because I lived in the San Francisco Bay Area, I met several people who had taken hormones and had surgery to turn themselves into a rough and stereotypical version of someone who was the opposite of their biological sex. Consistently, they were the most unhappy people I had ever met.

That was a small and unscientific sample, but it was pretty clear to me that fulfilling their desire to present to the world as the opposite of their biological sex did nothing to make the people I met happy. In retrospect, I realize that I was looking at the type of people Walt Heyer talks about in a fascinating interview with Candace Owens.

Like the people I had met, Heyer also thought he would be happier if he could have surgery and hormones that would "transform" him into the opposite of his biological sex. The fact that he had male DNA did not stop him from thinking modern science could fundamentally change him.

The medical establishment didn't bother giving Heyer psychotherapy to see if his body dysphoria was a sign of a deeper issue. Instead, his doctors put Heyer on estrogen and scheduled surgery. Once on the estrogen, Heyer felt happier. What he didn't know is that estrogen is something of a mood-tranquilizer or suppressor. If women didn't have estrogen, they'd probably kill their babies (and I do not mean that figuratively; I mean it literally).
Posted by: Besoeker || 08/06/2020 02:05 || Comments || Link || E-Mail|| [6487 views] Top|| File under:
Syria-Lebanon-Iran
Russian fella Igor Grechushkin connection to Beirut Warehouse #12 blast
[MAIL] Lebanon has placed every official responsible for the security of Beirut's port for the last six years under house arrest as it investigates a massive explosion which has devastated the city.

The country's political leaders vowed those responsible for the tragedy would 'pay the price', but customs officials pointed the finger of blame back at them - saying they were repeatedly warned of the danger but failed to act.

It came as an astonishing photo emerged, purporting to show the dock's Warehouse 12 filled with ammonium nitrate - with the highly explosive chemical stored in simple construction sacks with no other protection in place.

The dangerous load is understood to have been abandoned by Russian businessman Igor Grechushkin in September 2013 before eventually being transferred to the port where it remained for six years.

A ship carrying the load was detained en route from Batumi, in the ex-Soviet republic Georgia, to Mozambique, and never recovered.

On Tuesday evening a fire that started in Warehouse 9 ignited 2,750 tons of the chemical - sparking an explosion with three kilotons of force, equivalent to a fifth the size of the Hiroshima nuclear blast.


Posted by: Besoeker || 08/06/2020 02:52 || Comments || Link || E-Mail|| [6516 views] Top|| File under:
-PC Follies
The West is One Vast Social Engineering Experiment
[AmericanThinker] Many decades ago, I worked for a while in one of the old Victorian lunatic asylums in England. They were by then called 'long-stay mental hospitals' and the patients were all highly institutionalized, conditioned by years of dull routine to an existence of passive compliance. Psychotropic medications helped, and if a patient displayed some reluctance to follow routine, the usual response was to instigate a short program of behavioral conditioning. It was all designed to be very humane. The days of violent confrontations were largely in the past, and the dreaded glass syringe containing paraldehyde was becoming only a memory, as were the straitjackets and the padded cells. But we still wore white coats and walked the wards as if monitoring for any signs of deviance, and the psychiatrist's verdict was final.

What is happening today in the West increasingly reminds me of what I saw in that long-stay mental hospital many decades ago, but is less humane. Today, when a person displays signs of deviating from political correctness, the cultural overseers leap into action and denounce the behavior and the culprit, whose guilt is incontestable. If confession, contrition, and penance are not instantly forthcoming, the only sentence is to be declared a 'far-right bigot', with the likely result that the mainstream news media will then pick up the story and try to ruin what is left of the pitiful target's life. Only the most courageous and resourceful will stand fast to their values and principles and defy the modern Maoist cultural revolutionaries of the radical progressive liberal-Left. The task of enforcement by the latter is, however, made considerably easier by the almost ubiquitous smartphone, which makes social conditioning extremely easy.

The smartphone functions as a virtual Skinner box. The original Skinner box was constructed of clear perspex inside which a hungry pigeon pecked at a lever. A reward of grain was delivered only for the desired behavior. Today the box is virtual, as humans tap the keys of their smartphones. Usage of social media from these smartphones appears to be highly addictive, and can turn even previously well-adjusted people into obsessive narcissists who crave 'likes' and will leap onto any bandwagon in an attempt to increase their virtual popularity.
Continued on Page 49
Posted by: 746 || 08/06/2020 00:00 || Comments || Link || E-Mail|| [6470 views] Top|| File under:
Who's in the News
33
[untagged]
10
Antifa/BLM
7
Commies
5
Hezbollah
2
Tin Hat Dictators, Presidents for Life,
2
Taliban
2
Islamic State
2
Govt of Iran
2
Narcos
1
Tin Hat Dictators, Presidents for Life, & Kleptocrats
1
Arab Spring
1
Moslem Colonists
1
Muslim Brotherhood
1
Sublime Porte
Bookmark
E-Mail Me
The Classics
The O Club
Rantburg Store
The Bloids
The Never-ending Story
Thugburg
Gulf War I
The Way We Were
Bio
Merry-Go-Blog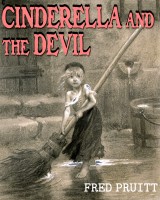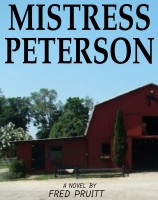 On Sale now!


A multi-volume chronology and reference guide set detailing three years of the Mexican Drug War between 2010 and 2012.

Rantburg.com and borderlandbeat.com correspondent and author Chris Covert presents his first non-fiction work detailing the drug and gang related violence in Mexico.

Chris gives us Mexican press dispatches of drug and gang war violence over three years, presented in a multi volume set intended to chronicle the death, violence and mayhem which has dominated Mexico for six years.
Click here for more information


Meet the Mods
In no particular order...


Steve White
Seafarious
Pappy
lotp
Scooter McGruder
john frum
tu3031
badanov
sherry
ryuge
GolfBravoUSMC
Bright Pebbles
trailing wife
Gloria
Fred
Besoeker
Glenmore
Frank G
3dc
Skidmark
Alaska Paul



Better than the average link...



Rantburg was assembled from recycled algorithms in the United States of America. No trees were destroyed in the production of this weblog. We did hurt some, though. Sorry.
44.200.30.73

Help keep the Burg running! Paypal: