Britain
Sir Dickie Branson Wants Higher Taxes for Americans
[Free Beacon] Sir Richard Branson, an English businessman and founder of the Virgin Group, said Americans should pay higher taxes, although he acknowledged he is not American during an appearance on MSNBC on Friday.


How fortunate that you are a non-American, my dear sir, so your opinion completely doesn't matter. On the other hand, have you considered giving more of your money to your own government?

Branson appeared on MSNBC to discuss Virgin Galactic's partnership with New Mexico to build the first-ever commercial spaceport. At the end of the interview, host Yasmin Vossoughian asked Branson about income inequality and the role people like him "should play with regards to income inequality."

"We have a very important role. I think if anybody is fortunate to be successful, wealth, and sometimes extreme wealth, comes with it and there's an enormous responsibility to redistribute that wealth by setting up, in our case, many, many different kinds of programs," Branson said.

Branson added that the "extremely wealthy most likely should bear more of the burden than they currently do."

"And do you agree with the likes of Warren Buffett and Bill Gates saying individuals like you should be paying higher taxes in this country?" Vossoughian asked.

"Yes, I mean, I'm not American, but I think the answer is yes. I think that, you know, the enormous tax breaks have benefited the very wealthy and that is wrong. And we don't need them in the way that other people do," Branson responded.

The nonpartisan Tax Policy Center found the average middle class family kept almost $1,000 due to the Tax Cuts and Jobs Act passed by Republicans. An article published by Fox Business earlier this year highlighted other benefits of the tax cuts:
Posted by: Besoeker || 05/14/2019 00:00 || Comments || Link || E-Mail|| [6465 views] Top|| File under:
'Sicilians have affinity for the Islamic world in their DNA'
[Aljazeera] Palermo, Italy - The sound of about two dozen children practising Quran recitations fills the otherwise empty Islamic Cultural Center of Via Roma in Palermo, Italy.

Two break out of the group and start playing hide-and-seek between a curtain that separates the children's section from the rest of the centre.

They are quickly ushered back to their place by Imam Sehab Uddin.

Home to more than 25,000 immigrants, many from majority Muslim countries such as Bangladesh, Palermo, has become a symbol of multiculturalism and integration that has been built on Sicily's history.

A Muslim stronghold for about 200 years between the ninth and 11th centuries, the Mediterranean island - of which Palermo is the capital - still bears the marks of Islamic history both physically and culturally.


See: "True Romance" - "you're an eggplant"


Ahmad Abd Al Majid Macaluso, the Imam of Palermo, walks through the San Giovanni degli Eremiti monastery and points to a discoloured section of wall.

He explains that was where the Mihrab used to be, the semi-circular carving in a mosque's wall that faces the Kaaba in Mecca, the holiest site in Islam.

"Every church here used to be a mosque which used to be a synagogue which used to be a church which was a mosque," he explains. "This is the history of Sicily."
Posted by: Besoeker || 05/14/2019 01:57 || Comments || Link || E-Mail|| [6461 views] Top|| File under:
India-Pakistan
A living hell
[DAWN] SOMETIMES there are moments of relief, like a cool breeze on a sweltering summer day where it feels like the distance between the fiery


...a single two-syllable word carrying connotations of both incoherence and viciousness. A fiery delivery implies an audience of rubes and yokels, preferably forming up into a mob...


sun and your own naked and skinless self is just a few feet at best. It felt something like this on hearing that Aasia Bibi, the Christian woman falsely accused of blasphemy, had finally left Pakistain for what are undoubtedly safer abodes in Canada.

But then, quickly following on the heels of relief, snapping at its worn ankles, comes a rea­l­ity check like the distant stench of raw sew­age carried on that cool breeze, the nauseating odour of garbage left to pile on the streets.
Continued on Page 49
Posted by: Fred || 05/14/2019 00:00 || Comments || Link || E-Mail|| [6477 views] Top|| File under: Govt of Pakistan
Larkana's HIV outbreak
[DAWN] FOR several years, bonfires were lighting up in small towns and villages of Sindh; bonfires turned to bushfires, and bushfires are now rapidly engulfing the forest. Brave firefighters are battling the conflagration. The fires typify the three lethal viruses: hepatitis B (HBV), hepatitis C (HCV) and human immunodeficiency virus (HIV), and occasionally, the bacterium that causes syphilis. All are capable of being transmitted through almost similar routes, ie sexual intercourse, blood, and from pregnant mother to child.

Until recently, Pakistain was rated as low burden (0.1 per cent) for HIV, but with recent recognition of the outbreak in Sindh, the statistics are likely to change to unpalatable numbers. Sadly, Pakistain also ranks highest in the world in hepatitis burden, with some areas reporting 25pc of the population infected with hepatitis viruses.

Paks have a penchant for receiving injections and drips as a quick fix in lieu of healthy nutrition and lifestyles, encouraged and instigated by both licensed and unlicensed medical practitioners. The messengers of death feel no compunction in reusing virus-contaminated needles and syringes, razors, scalpels, dental equipment, or ear- or nose-piercing instruments. Even a miniscule drop of fresh or dried blood can transmit millions of virus particles; transfusion of a single unit of infected blood will inevitably hasten the disease attack.
Continued on Page 49
Posted by: Fred || 05/14/2019 00:00 || Comments || Link || E-Mail|| [6471 views] Top|| File under: Govt of Pakistan
Attack in Gwadar
[DAWN] FOR the second time in a month, Balochistan


...the Pak province bordering Kandahar and Uruzgun provinces in Afghanistan and Sistan Baluchistan in Iran. Its native Baloch propulation is being displaced by Pashtuns and Punjabis and they aren't happy about it...


is the scene of a terrorist attack. Even more disturbing, the incident took place in Gwadar city, whose port is the gateway to CPEC and the veritable jewel in the crown of the multibillion dollar project ‐ which makes the area one of the most heavily secured in the restive province. Nevertheless, on Saturday three armed assailants, disguised as security forces personnel, managed to make their way up the promontory overlooking the port and storm the PC hotel located at the top. According to official sources, five individuals ‐ four of them hotel employees, including three security guards who tried to fight off the attackers, and a navy official ‐

bit the dust

. At least six people

were maimed

, and the

snuffies

themselves were killed. The banned Balochistan Liberation Army has reportedly

grabbed credit

, as well as a far higher

corpse count

.

The ferocity of the attack can be gauged by the fact that it took the security forces all night to clear the hotel and declare the premises safe. While it is commendable that law enforcement acted as quickly as it did, which may have helped in keeping the number of casualties comparatively low, a couple of questions instantly present themselves. One, how did the

snuffies

access the luxury hotel, situated at a vantage point, with such apparent ease ‐ that too in broad daylight? Two, how was it possible for them to conduct an operation in such a sensitive area without intelligence agencies getting wind of it? These security lapses must be investigated thoroughly in the coming days so that any loopholes can be plugged and further violence averted.

The motive is of course patently clear. Baloch separatist groups have made no secret of their hostility towards CPEC, which they perceive as yet another manifestation of state plunder of Balochistan's resources. They seem to have stepped up their campaign in recent months with a number of high-profile attacks. On April 18, around a dozen

button men

singled out and killed 14 bus passengers, including 11 personnel of the navy, air force and Coast Guards, travelling on the coastal highway near the town of Ormara, also in Gwadar district. Last November, BLA launched an armed assault on the Chinese consulate in Bloody Karachi


...formerly the capital of Pakistain, now merely its most important port and financial center. It is among the largest cities in the world, with a population of 18 million, most of whom hate each other and many of whom are armed and dangerous...


, killing two

coppers

and two civilians. These are but two among several such recent attacks, and they illustrate the Baloch separatist groups' tenacity in their war against the Pak state. Containing them by force is necessary, but it is not a durable solution. The only long-term resolution to this extended, if low-key, conflict is a political one. The state must reach out to disaffected nationalists and individuals who have some currency with the more obdurate Baloch. Moreover, it must do all it can to eliminate

bad boy

groups of all stripe ‐ ethnic, sectarian and ultra nationalist.


Posted by: Fred || 05/14/2019 00:00 || Comments || Link || E-Mail|| [6467 views] Top|| File under: Baloch Liberation Army
Syria-Lebanon-Iran
Looks Like Iran Still Has The EU On Their Side
[Hot Air] Secretary of State Mike Pompeo is a busy man these days. He's logging enough frequent flyer miles book free vacations for the rest of his life. Today he's in Brussels to push back on the European Union as they prepare to try to salvage the Iran nuclear deal without America's support. By the way... remind me again why we're so worried about offending the EU anymore? It's not as if they're really coming down on the right side of history in a lot of current debates.

Three nations in particular, Germany, France, and the UK, seem to be sticking with current sanctions while trying to save the Iran deal. But how serious of a deal can there be if the United States isn't signing on? And as long as Iran refuses to allow unhindered access for IAEA inspections, their word shouldn't be taken any more seriously than North Korea's. (And I'm sure you've seen how far we've gotten with them on nothing more than promises and handshakes.)


Posted by: Besoeker || 05/14/2019 01:36 || Comments || Link || E-Mail|| [6459 views] Top|| File under: Govt of Iran
Home Front: Culture Wars
Barriers Against Barbarism
[Takimag] One of the most fashionable manifestations of Trump derangement syndrome‐the assumption that Walls Never Work‐is crushingly debunked in historian David Frye's eye-opening history of 4,000 years of barrier-building, from the Fertile Crescent to the Malibu Colony, Walls: A History of Civilization in Blood and Brick.

In a brilliant epilogue entitled "Love Your Neighbor, But Don't Pull Down Your Hedges," Frye points out that, ironically, shortly after the 1989 fall of the Berlin Wall made anti-wall triumphalism the unchallenged conventional wisdom, the world quietly entered its Second Age of Walls. (The first ran from prehistory up to the proliferation of cannons in the 1400s.)

Years before Donald Trump pointed out the utility of border barriers, governments around the world and private landowners (especially in "sanctuary cities") had already embarked on a new spate of wall-building to keep out terrorists, immigrants, and criminals.

Worldwide, some seventy barriers of various sorts currently stand guard over borders.

(Frye dismisses as a "largely meaningless semantic distinction" the recent shibboleth that "walls" are intrinsically evil while "fences" are not to be noticed.)

India, Saudi Arabia, and Israel, for example, have recently enclosed much of their perimeters. Frye observes that although Barack Obama dismissed border walls as "wacky" in 2016, his administration subsidized Jordan and Tunisia to construct their own strategic lines to protect themselves from the chaos of the uprisings Obama had supported in Syria and Libya.
Posted by: Besoeker || 05/14/2019 06:58 || Comments || Link || E-Mail|| [6468 views] Top|| File under:
Louis Farrakhan Is Hilarious, So Leave Him Alone
[Taki] Last week the cancerously large social-media website Facebook and its narcissism-enabling photo-based subsidiary Instagram banned a group of high-profile individuals it deemed as "dangerous" and "violent."

Now, smack me upside my bald-ass skull and call me Pappy Yokum, but maybe I missed the part where these unduly powerful media monopolies explained exactly why any of those they banned were even remotely dangerous, much less actively violent.



Gets better, much better.
Posted by: Besoeker || 05/14/2019 06:49 || Comments || Link || E-Mail|| [6481 views] Top|| File under:
LGBTQ: Forcing Us to Embrace Evil, Destructive Lies
[American Thinker] Someone asked, "What is behind the LGBTQ agenda?" The goal of LGBTQ enforcers is to forcibly normalize their lifestyle in the minds of the 97% of the population that is not LGBTQ. This is why we are bombarded with the LGBTQ lifestyle inserted into everything. Why are major corporations making the promotion of LGBTQ, which are less than 3% of the population, their top priority?

A Disney theme park TV ad featured two homosexual couples with children without showing a single heterosexual couple. Why is Disney so intent on appeasing this minute 3%?

Converse launched a new line of shoes celebrating the LGBTQ lifestyle. The star of Converse's depraved marketing campaign is an 11-year-old drag queen. Converse says its campaign shows the power of expressing one's true self. That is a lie. Converse is encouraging children to live a lie, rather than embrace who they truly are. Converse is engaged in child abuse. Pure and simple. Lord help us.

Those in the LGBTQ lifestyle appear angry at and in rebellion against God ‐ the God of Christianity. If you notice, everything LGBTQ enforcers advocate is in direct contradiction of God's original plan for family, marriage, sex, and Christian principles and values. It is not a coincidence that God's symbol of the rainbow has been hijacked to represent a behavior that God says is an abomination (Lev. 20:13).

LGBTQ enforcers demand that we affirm their lifestyle to soften their nagging guilt. This is why LGBTQ enforcers have infiltrated public education, beginning in preschool, to teach our kids that their lifestyle is normal and even superior to heterosexuality.
Posted by: Besoeker || 05/14/2019 01:14 || Comments || Link || E-Mail|| [6482 views] Top|| File under:
Who's in the News
32
[untagged]
6
Govt of Iran
5
Taliban
5
al-Nusra
5
Islamic State
4
Govt of Pakistan
3
Moslem Colonists
3
Commies
2
Hamas
2
Sublime Porte
1
Lashkar e-Jhangvi
1
PLO
1
Baloch Liberation Army
1
Govt of Iran Proxies
1
Govt of Syria
1
Human Trafficking
1
Boko Haram (ISIS)
Bookmark
E-Mail Me
The Classics
The O Club
Rantburg Store
The Bloids
The Never-ending Story
Thugburg
Gulf War I
The Way We Were
Bio
Merry-Go-Blog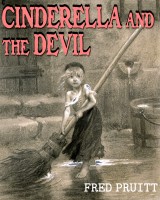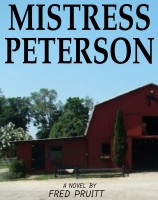 On Sale now!


A multi-volume chronology and reference guide set detailing three years of the Mexican Drug War between 2010 and 2012.

Rantburg.com and borderlandbeat.com correspondent and author Chris Covert presents his first non-fiction work detailing the drug and gang related violence in Mexico.

Chris gives us Mexican press dispatches of drug and gang war violence over three years, presented in a multi volume set intended to chronicle the death, violence and mayhem which has dominated Mexico for six years.
Click here for more information


Meet the Mods
In no particular order...


Steve White
Seafarious
Pappy
lotp
Scooter McGruder
john frum
tu3031
badanov
sherry
ryuge
GolfBravoUSMC
Bright Pebbles
trailing wife
Gloria
Fred
Besoeker
Glenmore
Frank G
3dc
Skidmark
Alaska Paul



Better than the average link...



Rantburg was assembled from recycled algorithms in the United States of America. No trees were destroyed in the production of this weblog. We did hurt some, though. Sorry.
3.227.235.216

Help keep the Burg running! Paypal: