-Land of the Free
When Laws Aren't Enforced, Anarchy Follows
[VDH at National Review] Law enforcement is not just a way to deal with individual violators but also a way to remind society at large that there can be no civilization without legality.

What makes citizens obey the law is not always their sterling character. Instead, fear of punishment ‐ the shame of arrest, fines, or imprisonment ‐ more often makes us comply with laws. Law enforcement is not just a way to deal with individual violators but also a way to remind society at large that there can be no civilization without legality.

Or, as 17th-century British statesman George Savile famously put it: "Men are not hanged for stealing horses, but that horses may not be stolen."

In the modern world, we call such prompt, uniform, and guaranteed law enforcement "deterrence," from the Latin verb meaning "to frighten away." One protester who disrupts a speech is not the problem. But if unpunished, he green-lights hundreds more like him.

Worse still, when one law is left unenforced, then all sorts of other laws are weakened.

The result of hundreds of "sanctuary cities" is not just to forbid full immigration enforcement in particular jurisdictions. They also signal that U.S. immigration law, and by extension other laws, can be ignored.
Posted by: Besoeker || 11/02/2018 02:35 || Comments || Link || E-Mail|| [10796 views] Top|| File under:
Caribbean-Latin America
Caravan, March, Bands of Migrants, Invaders, Whatever
[American Elephants] Democrats are trying to romanticize the massive marches of Central Americans heading for our Southern Border, with the appellate "Caravans," which does have a romantic sound. If Trump is going to declare war on these bands of migrants, then the Democrats are going to be for them. They had a great success with the "ripped from their mothers' arms meme" when enough attention was called to the fact that existing law requires that children may not be detained with the parents who are detained. The fact that the children were well cared for and entertained was brushed aside with the "ripped" phrase. The Democrats work very hard to get just the right messaging out there. Republicans are not all that good at messaging, just at doing the right thing most of the time.

There's much about the current bands of migrants that is as yet unknown. The Honduran official supposedly behind it is known, but there's lots of help turning up to feed and shelter them, and help them on their way. The Left is still trying to emphasize the women and children part, and there are some, but the vast majority seem to be young men of working age, and what they want is paying jobs so they can send money home, and the benefits that go along with being "refugees." Refugee status carries special privileges, and there are plenty of immigration attorneys to tell them the correct claims to make and words to say.

The first group which some are estimating well over 1,000 has broken through Mexico's border. The Mexican government has offered asylum, and work, and some 1800 or so accepted, but the vast majority headed on. Someone is supplying trucks for transport. A second group has formed and has broken through the Mexican border fences, with a shooting, one migrant killed, and some violence. The second group comes from El Salvador, home of MS-13, the gang that is terrorizing some American cities.
Posted by: newc || 11/02/2018 01:21 || Comments || Link || E-Mail|| [10793 views] Top|| File under:
Economy
Kudlow blames stock dip on election jitters
[The Hill] The recent dip in the stock market, which has all but wiped out the gains for 2018, is partly due to election jitters, top White House economic advisor Larry Kudlow said at a Washington Post event Thursday.

"Inside this correction someplace is some nerves about the election," he said, reiterating a view that has recently become a talking point among Republicans.

If Democrats win the House, he said, tax increases would be on the table, making the markets nervous. Businesses, Kudlow argued, were also worried about red tape, regulation and a reversal of Trump energy policies.

But Kudlow said he was confident that the decrease in stock prices was a temporary correction, and not the beginning of a longer downturn.

"Corrections come and go," he said, swatting away the idea that a trade war with China and ongoing disputes with close trade partners were responsible for the losses. He said that some leading technology company prices, which had led the stock market rise, had been overvalued and due for a correction.
Posted by: Besoeker || 11/02/2018 03:04 || Comments || Link || E-Mail|| [10794 views] Top|| File under:
Home Front: Politix
Why Did Media And Democrats Abandon Their Investigation Into Brett Kavanaugh?
[The Federalist] What happened to the multiple allegations of sexual misconduct levied against Brett Kavanaugh during his confirmation battle? The claims ranged from Christine Blasey Ford's remotely plausible if unsubstantiated allegation of a violent attempted rape to Michael Avenatti's completely outlandish and also unsubstantiated allegation of hosting serial gang rape parties.

From September 12 to October 6, the claims absolutely dominated all major media. They ran on the front pages of all major newspapers and filled the hours on cable and network news. Magazine journalists at The New Yorker ran with the claims, despite massive corroboration problems.

The claims were taken so seriously by the media and some U.S. senators it led to serious delays of the confirmation voting process. A hearing was held during and after which all the talking heads on cable asserted Blasey Ford was completely "credible." Sen. Jeff Flake, R-Arizona, even maneuvered to reopen an FBI investigation to dig into the claims. Then they disappeared. Overnight.

The argument for delaying the confirmation process indefinitely was that everyone needed time to investigate the allegations. The argument underlying the media coverage was that these allegations were "credible" and needed to be investigated and reported on given the importance of the lifetime position for which Kavanaugh was nominated. The allegations were hitting in the midst of the Me Too movement, which claims to address sexual assault by powerful men. It should be noted that for a claim to be declared "credible," it doesn't need to be verified or have any substantiating evidence but merely that journalists and pundits "believe" it or find it possible.

If it was important to investigate the claims because Kavanaugh was up for a lifetime appointment on the Supreme Court, it remains just as important to investigate it now that he's been confirmed. This would be true even if impeachment were not an option if the allegations were ever substantiated. That impeachment is an option makes the October silence even weirder. Why did media outlets go from hourly updates on this story to dropping it like it's hot?

Recent coverage is limited and devoted to political considerations of the allegations, but not the merit of them. If Kavanaugh had credible sexual assault allegations against him, as the media claimed, they should be fully investigated even after his confirmation, since he continues to work with and around women, and has children at home. Right? Why would his confirmation change anything about the tenacity with which the media covered this story? Is it less scandalous to have a "credibly accused" rapist on the Supreme Court than to have a "credibly accused" nominee to the court?

Many Americans did not find any of the accusations against Kavanaugh believable, but nearly every media figure and Democratic politician and seemed to swallow one or more of the claims whole. Sen. Dianne Feinstein, D-Calif., even read Avenatti's client Julie Swetnick into the record. Swetnick claimed without evidence that Kavanaugh was the secret ringleader of a serial gang rape cartel in high school. She claimed that, as an adult, she attended 10 gang rape parties that he organized as a high school student. As recently as a few days ago, abortion corporation Planned Parenthood and abortion lobbying group NARAL said they "believe" Swetnick.
Posted by: Besoeker || 11/02/2018 03:08 || Comments || Link || E-Mail|| [10800 views] Top|| File under:
Democrat Women Go Nude to Protest GOP in 'Grab Them by the Ballot' Photo Shoot
[Breitbart] Several Democrat women stripped to their skivvies for a photo shoot that is part of a campaign to urge people to vote against Republicans this election season.

Ten women decided to pose nude with paper ballots covering their private areas in a Vermont studio on October 28 for a photo shoot called "Grab Them by the Ballot," in the hopes they could convince people to cast their ballots for Democrats instead of Republicans this November.

Dawn Robertson, 48, a Harvard Law School graduate and founder of a recruitment company, told the Daily Mail she organized the photo shoot because of the rise of the #MeToo movement and hoped to push back on what she says is the Republican Party's attack on women and transgender rights.


"What the Republicans are doing to transgender rights, the way they are attacking women's reproductive rights and the collective trauma means that women are really coming to the forefront now," she said.

Robertson said she was inspired by a photographer's 2016 photo shoot called "Grab Him by the Ballot," which was a reaction to the 2016 election when Donald Trump won the presidency.
Posted by: Besoeker || 11/02/2018 03:00 || Comments || Link || E-Mail|| [10795 views] Top|| File under:
Democrats to bedevil Trump with probes, subpoenas if midterms go their way
More of the same, except they'll be in charge.


[Washington Times] They may have trouble legislating, but congressional Democrats are already drawing up plans for investigating if they score big gains in the midterm elections Tuesday.

It's one area where vast changes are guaranteed if Democrats reclaim at least one chamber of Congress ‐ the committees investigating President Trump's Russia ties, finances and ethics questions will have a much different focus than they did under Republican control.

House Democrats said the investigation into Russian election-meddling and Mr. Trump's campaign focused just as much on Justice Department overreach and FBI bias. They said they will reopen the inquiry into Mr. Trump's campaign that their Republican counterparts largely declared closed.

Among the targets: The notorious June 2016 Trump Tower meeting between top Trump campaign aides and a Russian lawyer, the president's tax returns and Mr. Trump's personal and commercial ties to Russian interests.

Although Mr. Trump repeatedly denies any wrongdoing, questions about Russia's election meddling has been a constant headache for the president in his first two years in office. To date, 32 people and three companies, including four former aides of Mr. Trump, have been indicted or pleaded guilty in special counsel Robert Mueller's investigation.
Posted by: Besoeker || 11/02/2018 02:48 || Comments || Link || E-Mail|| [10793 views] Top|| File under:
Karl Rove: Republicans Show Strength in Early Voting
[WSJ] The final week of a midterm election is always brutal. Candidates rush from event to event, staffers debate the campaign's closing message, fundraisers scrabble for the last dollar, and volunteers beg supporters to turn out to vote.

Get-out-the-vote efforts now assume special importance. Careful planning, precise targeting, months of preparation, and vast amounts of volunteer hours now either pay off in early and absentee voting as well as Election Day turnout, or they don't and campaigns sink. But initial reports are good for Republicans. Last week NBC News found "GOP-affiliated voters have surpassed Democratic-affiliated ones in early voting in Arizona, Florida, Georgia, Indiana, Montana, Tennessee and Texas"‐all of which have key races for Senate, governor or both.

Nevada is the only state with a crucial Senate race in which NBC reported a Democratic advantage in early voting. That's accurate but incomplete. As of Tuesday night, Nevada's early-voting results show an over 3-percentage-point swing toward the Republicans from the last election's early voting. Since Democrats carried the state by 2.4 points in 2016, the GOP looks to be in the hunt for the state's Senate and gubernatorial races.

Early voting also suggests the GOP has made gains in Arizona. As of Monday night, 464,491 Republicans had voted, compared with 356,106 Democrats and 252,810 independent and other early voters. That represents a 5.4-point swing to Republicans in a state they carried by 3.6 points in 2016. That's good news for GOP Gov. Doug Ducey and Senate hopeful Martha McSally.

Florida Republican Senate candidate Rick Scott and gubernatorial standard-bearer Ron DeSantis also look to be benefiting from early voting. As of Tuesday night, Republicans have cast 41.9% of early and absentee ballots, versus 40.1% by Democrats. This represents a 3-point swing toward Republicans in a state President Trump carried by 1.2 points in 2016.

These early results‐and others from Indiana, Montana, Tennessee and Texas‐suggest the GOP's odds of holding the Senate remain strong. Yet early voting is only a preview of the election‐and not always an accurate one. Trends favoring Republicans may not continue. The Republican get-out-the-vote machine could falter; Democratic numbers could improve; independents could break decisively against the GOP; or soft Republicans could cast protest votes, diminishing the party's apparent improvements. Moreover, the GOP early-voting advantage could turn out to be fool's gold: Republicans may be transferring votes from Election Day to early or absentee ballots without expanding the universe of GOP voters. Republicans should not take anything for granted and instead keep operating at flank speed.

Razor-thin margins could decide many races in this election. In 2006, control of the House was settled in 16 contests where the difference between the winning Democrats and the losing Republicans was a cumulative 115,388 votes out of three million total, or an average margin of 7,212 votes. This time, control of the House and Senate will also come down to a few votes in what's expected to be the highest midterm turnout since 1966.

Last-minute events could alter the outcome. The electorate's response to the horrific anti-Semitic massacre in Pittsburgh, the explosive devices mailed to liberal and Democratic figures, and the caravan of Central Americans making its way to the U.S. border could all prove crucial in close contests. The president's approval ratings have dipped from last week's highs and Republicans are doing worse on the generic congressional ballot.

Victory depends on the energy and effectiveness each party brings to its get-out-the-vote effort. But getting the true believers out to vote‐as important as that is‐won't be enough. To win, each party needs to win over a critical mass of those Americans who can still be persuaded. That's the other key challenge for Republicans and Democrats with less than a week to go.

Mr. Rove helped organize the political-action committee American Crossroads and is the author of "The Triumph of William McKinley" (Simon & Schuster, 2015).
Posted by: Besoeker || 11/02/2018 00:00 || Comments || Link || E-Mail|| [10793 views] Top|| File under:
Our Revolution's Logic
[ClaremontInstitute] In 2010, Claremont Institute Senior Fellow Angelo Codevilla reintroduced the notion of "the ruling class" back into American popular discourse. In 2017, he described contemporary American politics as a "cold civil war." Now he applies the "logic of revolution" to our current political scene.
Posted by: newc || 11/02/2018 00:00 || Comments || Link || E-Mail|| [10793 views] Top|| File under:
India-Pakistan
Khan's finest hour
[DAWN] LAST night was a rare spectacle. For far too long we have watched our country's leadership quake at the knees when confronting the forces of bigotry and hatred.

In most cases we watched in horror as rival political factions thought they could use these forces to put wind in their own sails. Nobody, it seemed, had the courage to call them what they really are: marginal voices in this country's electoral landscape, using violence and virulence as strategies to assert themselves in the public space.

Last night Khan changed all that, hopefully. At least if the moment is to last and not run out of air soon. Last night he took an unequivocal and strong line against religious bigotry and hatred that we have not seen taken in almost two decades. The last time I recall a leader of this country being this clear in dismissing the politics of hate was in the early years of the Musharraf regime, and therein might lie a problem. Because Musharraf's resolve fizzled out as the increasingly heavy burdens of rule weighed him down.
Continued on Page 49
Posted by: Fred || 11/02/2018 00:00 || Comments || Link || E-Mail|| [10793 views] Top|| File under: Tehreek-i-Labbaik Pakistan
Is it time for Pakistan to revisit blasphemy laws?
[ENGLISH.ALARABIYA.NET] Millions of Paks including Prime Minister of Pakistain welcomed the Supreme Court's landmark judgment of releasing Asia Bibi, a death row prisoner accused of blasphemy.

Although, a handful of hardliners denounced the judgement and

erupted into the streets

to protest her release, majority of Paks breathed a sigh of relief that an innocent practicing Christian woman, a mother of five, was cleared of charges of blasphemy, a crime punishable by death the poor lady never committed.

Many hailed the verdict as an important victory for religious tolerance in Pakistain. Asia Bibi, a practicing Christian laborer in Pakistain's Punjab
Continued on Page 49
Posted by: Fred || 11/02/2018 00:00 || Comments || Link || E-Mail|| [10793 views] Top|| File under: Govt of Pakistan
Government
The CIA's communications suffered a catastrophic compromise. It started in Iran.
[Yahoonews.com] In 2013, hundreds of CIA officers ‐ many working nonstop for weeks ‐ scrambled to contain a disaster of global proportions: a compromise of the agency's internet-based covert communications system used to interact with its informants in dark corners around the world. Teams of CIA experts worked feverishly to take down and reconfigure the websites secretly used for these communications; others managed operations to quickly spirit assets to safety and oversaw other forms of triage.

"When this was going on, it was all that mattered," said one former intelligence community official. The situation was "catastrophic," said another former senior intelligence official.

From around 2009 to 2013, the U.S. intelligence community experienced crippling intelligence failures related to the secret internet-based communications system, a key means for remote messaging between CIA officers and their sources on the ground worldwide. The previously unreported global problem originated in Iran and spiderwebbed to other countries, and was left unrepaired ‐ despite warnings about what was happening ‐ until more than two dozen sources died in China in 2011 and 2012 as a result, according to 11 former intelligence and national security officials.

The disaster ensnared every corner of the national security bureaucracy ‐ from multiple intelligence agencies, congressional intelligence committees and independent contractors to internal government watchdogs ‐ forcing a slow-moving, complex government machine to grapple with the deadly dangers of emerging technologies.

In a world where dependence on advanced technology may be a necessary evil for modern espionage, particularly in hostile regions where American officials can't operate freely, such technical failures are an ever present danger and will only become more acute with time.

"When these types of compromises happen, it's so dark and bad," said one former official. "They can burrow in. It never really ends."

A former senior intelligence official with direct knowledge of the compromise said it had global implications for the CIA. "You start thinking twice about people, from China to Russia to Iran to North Korea," said the former official. The CIA was worried about its network "totally unwinding worldwide."

Yahoo News' reporting on this global communications failure is based on conversations with eleven former U.S. intelligence and government officials directly familiar with the matter who requested anonymity to discuss sensitive operations. Multiple former intelligence officials said that the damage from the potential global compromise was serious ‐ even catastrophic ‐ and will persist for years.
Posted by: Besoeker || 11/02/2018 05:56 || Comments || Link || E-Mail|| [10793 views] Top|| File under:
Who's in the News
38
[untagged]
8
Govt of Pakistan
3
Taliban
3
Hezbollah
1
MEND
1
Houthis
1
Tehreek-i-Labbaik Pakistan
1
Hamas
1
DFLP
1
Govt of Saudi Arabia
1
Commies
1
Ansar Bayt al-Maqdis (IS)
1
Moslem Colonists
1
Boko Haram (ISIS)
1
PLO
1
Govt of Iran
1
Sublime Porte
Bookmark
E-Mail Me
The Classics
The O Club
Rantburg Store
The Bloids
The Never-ending Story
Thugburg
Gulf War I
The Way We Were
Bio
Merry-Go-Blog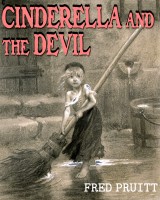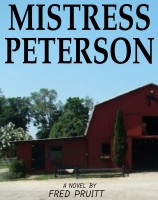 On Sale now!


A multi-volume chronology and reference guide set detailing three years of the Mexican Drug War between 2010 and 2012.

Rantburg.com and borderlandbeat.com correspondent and author Chris Covert presents his first non-fiction work detailing the drug and gang related violence in Mexico.

Chris gives us Mexican press dispatches of drug and gang war violence over three years, presented in a multi volume set intended to chronicle the death, violence and mayhem which has dominated Mexico for six years.
Click here for more information


Meet the Mods
In no particular order...


Steve White
Seafarious
tu3031
badanov
sherry
ryuge
GolfBravoUSMC
Bright Pebbles
trailing wife
Gloria
Fred
Besoeker
Glenmore
Frank G
3dc
Skidmark



Better than the average link...



Rantburg was assembled from recycled algorithms in the United States of America. No trees were destroyed in the production of this weblog. We did hurt some, though. Sorry.
3.235.180.193

Help keep the Burg running! Paypal: