-Land of the Free
Did France's Gun Control Hurt Its Resistance to the Nazis?
[NR] A new book by a prominent Second Amendment lawyer examines the history.

The French came closer to having a Second Amendment than one might imagine. Indeed, they could have had one more clearly written than ours: Just a month after the storming of the Bastille in 1789, a draft of the Declaration of Rights stated that "every citizen has the right to keep arms at home and to use them, either for the common defense or for his own defense, against any unlawful attack which may endanger the life, limb, or freedom of one or more citizens."

Alas, it was not to be. That provision did not make it into the final document, though a vague right to "resistance of oppression" did.

Renowned Second Amendment lawyer Stephen Halbrook detailed this history in a 2012 article for the Fordham Urban Law Journal. And now, in his book Gun Control in Nazi-Occupied France, he explains how French gun policy evolved over the centuries ‐ and the consequences it had under the Nazi-puppet Vichy regime during World War II. A sequel of sorts to Halbrook's Gun Control in the Third Reich, the book drives home the important lessons that gun control is a key element of the oppressor's toolkit, that guns are incredibly useful for those resisting oppression, and that even the most draconian gun-control measures are far from perfectly effective.

It cannot prove, of course ‐ and doesn't purport to ‐ that a stronger French tradition of gun rights could have radically altered history, or that America's more libertarian gun policies strike the right balance among all the relevant priorities. What it does do is force readers to entertain a simple question: When a hostile and brutal power takes over, do you want your countrymen to have guns at hand, or not? Certainly this question weighed heavily upon the minds of the American Founders, and certainly its answer counts for something.
Posted by: Besoeker || 09/12/2018 01:20 || Comments || Link || E-Mail|| [6457 views] Top|| File under:
Australian artist who drew racist Serena Williams cartoon deletes his social media account as the Murdoch-owned newspaper he works for tries to defend it
[MAIL] The cartoonist behind a racist depiction of Serena Williams at the US Open final deleted his Twitter account on Tuesday as his Rupert Murdoch-owned newspaper tried to defend the controversial illustration.


I thought it was pretty funny, but I'm an old crank.


On Tuesday, The Herald Sun ran an article titled 'Herald Sun backs Mark Knight's cartoon on Serena Wiliams' in which the newspaper's editor Damon Johnston said: 'It had nothing to do with gender or race. This was about a bad sport being mocked.'

Knight, who hit back at one Twitter critic who called him sexist but said nothing to the tens of thousands of people who labeled him racist, erased his profile after going on an Australian radio show to plead his case.

On Monday, he had shared the image proudly writing: 'My toon in today's Herald Sun.'

Within minutes, he was inundated with criticism from people all over the world who called the image 'disgustingly racist' and 'truly vile'.


That didn't take long.
Posted by: Besoeker || 09/12/2018 00:00 || Comments || Link || E-Mail|| [6457 views] Top|| File under:
Britain
Skripaling Into World War III
The increasingly ludicrous three-ringed circus that is the Skripal case and the ever more hysterical, unhinged, unsubstantiated claims from Theresa "I was for Brexit before I was against it" May and the incompetent Coterie of Clucking Clowns™ that she calls a government continues apace with the charges brought against two alleged Russian GRU Super Assassins, "Alexander Petrov" and "Ruslan Boshirov" (probably not their real names), caught red-handedly Visiting Salisbury While Russian on CCTV on two occasions: The day before the Skripal assassination and the day itself.

So... they did it! As has been the case with every single previous bombastic statement of Theresa May and her government's regarding this case in the past, not a single piece of substantiating, corroborating evidence was released. Other than the footage proving their placement near the scene of the crime.

So we'll just take that for granted, along with all of the previous statements, just for shits and giggles and in recognition of the fact that we don't know more about this than the British Government does, even if they know nothing at all. So, for the sake of argument and all that.

Yes, we know, national security, mustn't let the bad guys know what we have and all that. All of it true, but surely it might be possible to redact/edit/obscure SOME sort of evidence that might be released to the public to support the government's accusation of another government, particularly when the charge is attempted murder with nerve gas?

But no.

Also, somebody noticed something interesting about the CCTV captures that were released, these two of "Petrov" and "Boshirov" arriving at Gatwick the day before the murder attempt:
Posted by: g(r)omgoru || 09/12/2018 15:04 || Comments || Link || E-Mail|| [6458 views] Top|| File under:
Europe
EU must grasp world role as U.S. retreats, Juncker says
STRASBOURG (Reuters) - The European Union must flex its muscles as a world power, EU chief executive Jean-Claude Juncker said on Wednesday, as he spoke critically of U.S. President Donald Trump's retreat from international engagement.

In his annual State of the Union address to the European Parliament in Strasbourg, Juncker, who is entering his final year as president of the European Commission, urged EU states to rein in angry divisions over budgets, immigration and other issues in order to capitalize on a chance to shape the world.

"Whenever Europe speaks as one, we can impose our position on others," Juncker said, arguing that a deal he struck in July with Trump to stall a transatlantic tariff war and which won plaudits for the Commission should have come as no surprise.

"The geopolitical situation makes this Europe's hour: the time for European sovereignty has come," he said.
Posted by: Besoeker || 09/12/2018 07:46 || Comments || Link || E-Mail|| [6462 views] Top|| File under:
Anonymous Post on Sweden
[The DiploMad 2.0] My three sons, who take an amazing interest in global politics, have been following the political cycles in Sweden and Germany with great care. They are much more knowledgable than I about events, but they seemed quite pleased with the election results in Sweden, as the "right-wing" Sweden Democrats (love placing the words "right wing" before the the word "Democrats") take close to 18% of the vote, up from just under 13% in the previous elections. I don't pretend to understand the ins-and-outs of Swedish politics, but it seems the country is in for some political uncertainty and very difficult horse-trading as it struggles to put together a parliamentary coalition that can govern. One of the joys of the parliamentary system.

Whatever the outcome of that negotiation, I have thoroughly enjoyed seeing the left in Europe, in America, and elsewhere lose what's left of its mind after political events in Australia, Brexit, Austria, Hungary, Poland, and, oh yes, here in the USA. The rise of the "right" in Sweden is particularly delicious for those of us with an evil, pro-Western bent, as Sweden is invariably singled out as the model for what a modern society should look like. We, in particular, are lectured incessantly about the need to adopt Swedish policies in the fields of health care and, of course, immigration, and told that Sweden, and the rest of Scandinavia, to a somewhat lesser extent, are what SOCIALISM is all about!! Malmo is our future and we should embrace it! Well, maybe not, huh?

I love the media's labelling of the Sweden Democrats as right-wing AND Neo-Nazi. Nazis are right-wing? Who knew?
..
Posted by: 3dc || 09/12/2018 00:00 || Comments || Link || E-Mail|| [6457 views] Top|| File under:
Europe fighting for its tolerant identity as far right marches on
[ARABNEWS] Witnessing the tens of thousands of people attending an anti-racism concert in the eastern German city of Chemnitz was heart-warming. It was as much a spontaneous occasion as it was an organized event, in response to a recent wave of violent ultra-right and neo-Nazi demonstrations after a Syrian and an Iraqi were revealed to be suspects in a fatal stabbing incident.

As encouraging as this act of defiance was against the fast-spreading xenophobic sentiment in Germany, and the event's slogan "There are more of us," there is a disturbing trend, not only in Germany but throughout most of Europe, toward the far right, with its ultra-nationalism, xenophobia and even growing pockets of neo-Nazis. The results of the elections in Sweden are further evidence of this. We cannot and should not bury our heads in the sand any longer: The far right is on the march and, if we have learnt anything from history, it is that if we don't react to this instantly and firmly then discord and conflict will become inevitable. That is what far-right movements thrive on.

The good people of Chemnitz were spot-on in organizing an event whose theme was "Racism cannot be allowed to run unchallenged on the streets." This should be the leitmotif for everyone, everywhere, who shares the fear that letting these kinds of movements roam the streets freely and spread their hatred can only have disastrous consequences. It will be just a matter of when and of what magnitude, not if. And who should understand this better than the German people?
Continued on Page 49
Posted by: Fred || 09/12/2018 00:00 || Comments || Link || E-Mail|| [6459 views] Top|| File under: Moslem Colonists
Iraq
A Saudi POV on Basra Riots.
[AAWSAT] Throughout history, early civilizations emerged on the Euphrates and Tigris Rivers. Iraq never faced a dispute with other Arab Gulf countries over water. However, today, the Basra province, which lies on the banks of the Shatt al-Arab and the Tirgis and Euphrates rivers is suddenly suffering from a water shortage sparked by Iran.

Iran cut off water from the province, leaving Basra city to suffer from an unprecedented drought. Some 18,000 of its citizens have also fallen ill due to drinking contaminated water.

Who would have believed that Basra that boasts nearly 80 percent of Iraq's oil cannot provide drinking water to its people? The simple reason is that the Iranian neighbor has closed off the sources of water and polluted the Shatt al-Arab through its chemical waste dumps.

The people rose up in anger in mid-July, not just against Tehran, but also against its allied militias that have settled in the southern province. The protests are the strongest form of Iraqi popular action against Iranian practices since it stepped into Iraq in 2003 after the collapse of the Saddam Hussein regime.

The Iraqi protesters took to the streets to condemn their poor living conditions and chanted slogans against Iran. These poor living conditions are but a natural consequence of Iranian meddling in Iraq and its impact on the citizens, who refuse to follow political powers and militias that are affiliated to the Khomeini regime. These parties and militias were able to cement their position on the ground given the absence of a central authority and rule of law, as well as the major political vacuum caused by the factions' failure to form the largest bloc at parliament. This in turn has impeded the formation of a government that could cater to the needs of the people.
Posted by: 3dc || 09/12/2018 00:00 || Comments || Link || E-Mail|| [6457 views] Top|| File under: Govt of Iran
Home Front: Culture Wars
Kommies get their just deserts 31 years later
by Noemie Emery

[WashingtonExaminer] Are you happy now, Teddy Kennedy? Are you happy, Joe Biden? Are you happy now, Harry Reid? It's due to the things that you did and said that Donald J. Trump is now naming his second Supreme Court justice in under two years in office. It is your fault that the once courtly process of Supreme Court appointments turned into the blood-and-thunder-eye-gouging drama that we hate and we live through today.

It was 31 years ago, in 1987, that Edward M. Kennedy burst on the floor of the Senate to tell us all that with Robert Bork on the Supreme Court, "women would be forced Into back-alley abortions," blacks would eat at segregated lunch counters, writers and artists could be censored at the whim of the government, and the freedom of millions would hang by a thread.

Before it was over, liberals would raise and spend over $10 million in negative ads (quite a sum at the time) and in lobbying efforts. They would threaten black witnesses with career-ending reprisals and seize and search records of video rentals for signs of blue movies that were never found.

As Steve Hayward says, "The demagogic nature of the public campaign against him made it a watershed moment in American politics, permanently deforming the nomination process as for the judiciary, with ideological battles now extending to the lower federal courts as well." How true this was proven in 1991, when Kennedy's office unleashed Anita Hill upon Clarence Thomas, though with less success.

And in 1992, Biden averred that if a vacancy occurred in the Supreme Court before the presidential election, the Democratic Senate should refuse to let Republican President George H.W. Bush fill it until the election was over, so that the new president (who would be Bill Clinton) could decide.

Twenty-four years later, in 2016, Supreme Court Justice Antonin Scalia died of a heart attack, and Majority Leader Mitch McConnell took this advice. He refused to allow a vote on a nominee picked by an exiting Democrat. Democrats fumed, but, as they expected a President Hillary Clinton, they bided their time.

Picture their rage when Trump was elected, bringing not only himself but a procession of judges whom a Republican Senate would rush to confirm. The first pick, Neil Gorsuch, did not change the court's balance, and Democrats would have done better to put up a fight on the second one, which would. But their anger and shock knew no bounds.

In 2013, in a fit of pique at GOP opposition, Majority Leader Harry Reid had blown up the 60-vote rule for non-Supreme Court nominations, reducing the threshold to a simple majority vote. "You will regret this," McConnell had said at the time, and he would be prescient. Democrats went to war, and McConnell went nuclear, later blowing up the 60 vote rule for Supreme Court nominations — just as Hillary Clinton's running mate had promised to do after she won in 2016.

Now Democrats need that judicial filibuster, and it's no longer there for them, lost in the rubble they helped to create.

Pity the Democrats. Thirty-one years of blood, sweat, and tears in which they sacrificed all to the abortion rights movement, uprooting rule after rule and norm after norm, laying waste to the rules of Supreme Court selection in the interests of what remains a fringe issue.

All that, and they ended up even further behind than they were when they started, with Trump and Mike Pence in positions of power, about to cement a conservative Supreme Court majority for who knows how many more years. One could feel sorry for them, if only they didn't so richly deserve this comeuppance.

Do you feel better, Robert Bork, now that justice has triumphed? Happy now, Kennedy; and Biden, and Reid?
Posted by: badanov || 09/12/2018 00:00 || Comments || Link || E-Mail|| [6460 views] Top|| File under:
Who's in the News
40
[untagged]
8
Islamic State
4
Govt of Iran
3
Taliban
3
Commies
3
Govt of Pakistan
3
Sublime Porte
2
Moslem Colonists
2
Hezbollah
2
Govt of Iran Proxies
1
Houthis
1
Human Trafficking
1
al-Nusra
1
Muslim Brotherhood
1
Palestinian Authority
1
Antifa
1
al-Qaeda
1
Govt of Saudi Arabia
1
Hamas
Bookmark
E-Mail Me
The Classics
The O Club
Rantburg Store
The Bloids
The Never-ending Story
Thugburg
Gulf War I
The Way We Were
Bio
Merry-Go-Blog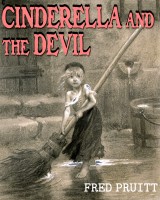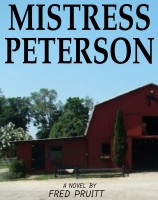 On Sale now!


A multi-volume chronology and reference guide set detailing three years of the Mexican Drug War between 2010 and 2012.

Rantburg.com and borderlandbeat.com correspondent and author Chris Covert presents his first non-fiction work detailing the drug and gang related violence in Mexico.

Chris gives us Mexican press dispatches of drug and gang war violence over three years, presented in a multi volume set intended to chronicle the death, violence and mayhem which has dominated Mexico for six years.
Click here for more information


Meet the Mods
In no particular order...


Steve White
Seafarious
Pappy
lotp
Scooter McGruder
john frum
tu3031
badanov
sherry
ryuge
GolfBravoUSMC
Bright Pebbles
trailing wife
Gloria
Fred
Besoeker
Glenmore
Frank G
3dc
Skidmark
Alaska Paul



Better than the average link...



Rantburg was assembled from recycled algorithms in the United States of America. No trees were destroyed in the production of this weblog. We did hurt some, though. Sorry.
3.236.122.9

Help keep the Burg running! Paypal: