-Lurid Crime Tales-
America's Guns: Secret Pipeline to Syria
[Al Jazeera] It's well known that the United States exports billions of dollars' worth of arms and ammunition to its allies. What isn't as widely understood is that many of the guns it supplies to "partner forces" fighting wars in the Middle East - particularly to rebels in Syria - are Soviet-style munitions such as RPGs and Kalashnikovs which are obtained from manufacturers in Bulgaria, Serbia and other Eastern European countries.

There are many reasons for this, of which the most obvious are that fighters in the region have long been familiar with these types of weapons and would rather use them than anything else, and they are relatively easy to obtain. Another reason is that providing guns which can't easily be traced back to the US puts a politically convenient degree of separation between the US and those to whom the arms go - even when the supplies have been sanctioned at the highest level.

Nevertheless, the process still necessarily involves complicated procurement and supply routes, and a less than diligent application of the "rules" that are theoretically supposed to constrain the international sale and movement of guns into such a volatile environment - embargos, sanctions, "end-user" certification and so on.

It often requires officials to turn a blind eye to less than satisfactory paperwork, the use of private contractors to act as cut-outs and trainers, and middlemen and dead-of-night cargo flights to and from strange, out-of-the-way places.

Meanwhile, a host of other players, from Russia, to Turkey, to Saudi Arabia and Iran are all doing variants of the same thing: providing deadly weapons to their own proxies, which in the Syrian conflict alone has contributed to a death toll of around 500,000, the vast majority of whom are civilians.

It's also inevitable, in this murky world of shifting alliances and often hidden deals with irregular militias on an ever-fluctuating battleground, that some of these arms do not always end up where they were meant to.

At the end of last year, for example, the UK-based Conflict Armament Research found - after analysing 40,000 items recovered by its investigators along ISIL front lines between July 2014 and November 2017 - that as much as 90 percent of ISIL's vast arsenal of arms and ammunition had originated in Russia, China and Eastern European states - often as a consequence of US weapons transfers which had somehow fallen into the wrong hands.

The report concluded that by purchasing "large numbers" of European arms and ammunition and then diverting them to non-state actors in Syria without notifying the sellers, the US reportedly "violated the terms of sale and export agreed between weapon exporters ... and recipients."

So how does this secretive but deadly trade function?

In a special two-part probe about America's guns, People and Power's Juliana Ruhfus and filmmaker Seamus Mirodan teamed up with the Balkan Investigative Reporting Network and the Organized Crime and Corruption Reporting Project to investigate US arms transfers overseas, and, subsequently, the consequences of lax rules governing the arms market closer to home.
Posted by: Besoeker || 08/18/2018 07:21 || Comments || Link || [336072 views] Top|| File under:
Surprising support for Trump yanking Brennan's security clearance
[American Thinker] This may be a sign that the tide is turning and the cabal that conspired to fix the 2016 presidential election and then, when that failed, remove Trump from office is going to be exposed and ultimately held to account. As the Democrats and their media enablers bloviate about John Brennan's imaginary First Amendment right to a perpetual security clearance, a statement of support for the president came from an unexpected source yesterday. Lou Dobbs tweeted:

Lou Dobbs
✔
@LouDobbs
Senate Intel Chairman, Richard Burr is defending President Trump. I believe this is a remarkable turn in the tides of Washington affairs and may well represent the beginning of the end of the Mueller Witch Hunt. @realDonaldTrump #AmericaFirst #Dobbs

Lou Dobbs may be on to something in terms of the significance of this statement. Burr is highlighting a trap that Brennan is now caught in. As Clarice Feldman pointed out, Senator Burr is the chair of the Senate Select Committee on Intelligence (SSCI) and a member of the Gang of Eight that gets access to the most secret documents. He is also a conspicuous member of the GOP establishment and until yesterday had been reticent in his approach to these Deep State scandals. Yet here he is, alluding to a trap that Brennan may be in.

President Trump signaled his appreciation of the importance of this move:

I have all along hoped that the story of the cabal would emerge in clear outline before the midterms, because President Trump is the master of the reality television story arc, and because he has the power to declassify any evidence he wants the public to know about.

Senator Burr, no matter how deep his Deep State ties, knows this, too, and also knows what's in most of those critical classified documents.



Related: Washington Times - Senate intel chief blasts Brennan for Russian collusion claim
Posted by: Besoeker || 08/18/2018 02:36 || Comments || Link || [336067 views] Top|| File under:
-Short Attention Span Theater-
Things got ugly when a Republican strategist accused a former CIA analyst of earning 'more money' with his security clearance
[Business Insider] Former CIA analyst Philip Mudd got into a heated argument with Republican strategist Paris Dennard on Friday, after Dennard suggested Mudd made "more money" from consulting firms because of his security clearance.

"Your contracts and your consulting gigs pay you a lot more money because of the access that you have," Dennard said, adding "I hope the president continues to do this," referring to the security clearance revocations.

Mudd did not appreciate Dennard's assertion.

"Profitable, Paris?," Mudd asked. "Let me ask you one question. How much do you think I'm paid to do that at the request of the US government? Give me one answer and you got ten seconds. How much?"

Dennard rebutted, "I'll ask you a question. How much are you paid for your ..."

But Mudd shot back, "Answer the question! I have no contracts with the US government that pay money. Zero."

"Phil, let's be honest. I'm not talking about your role with the federal government," Dennard said.
Posted by: Besoeker || 08/18/2018 13:20 || Comments || Link || [336070 views] Top|| File under:
Caribbean-Latin America
John Brennan Was Long Is a Danger to US National Security
[Townhall] Presumably the head of the CIA at the time John Brennan, who had been a close national security advisor to Barack Obama since his 2008 campaign, signed-off on (and maybe even encouraged) Obama's decision to whitewash and legitimize the Castro-Family-Crime-Syndicate. Never mind that this whitewash required taking one of modern history's most infamous liars at his word.

But in fact, only a few weeks before Obama's (and presumably Brennan's) giddy acceptance of Castro's promise ("cross my heart and hope to die!"), Castro got caught red-handed supplying Chinese-made arms to the Western hemisphere's oldest, biggest and most murderous terror-group: Colombia's FARC. The terror-death toll from these Fuerzas Armadas Revolucionarias de Colombia (FARC) exceeds 200,000, and includes more U.S. citizens than were murdered by ISIS.

So maybe it was a mere coincidence that the very week Obama (with presumably Brennan's support) planned to remove Cuba as a terror-sponsor the mainstream media (especially CNN) blacked-out any mention of this blatant terror-sponsorship by Cuba in our own backyard?
Posted by: Besoeker || 08/18/2018 02:22 || Comments || Link || [336068 views] Top|| File under:
Home Front: Politix
New York's 19th Congressional District Resists 'BLUE WAVE'
[Free Beacon] The House election in New York's 19th Congressional District pits a one-term GOP congressman against a first-time Democratic congressional candidate in a district President Trump won in 2016. The race could prove crucial for either party's ability to control the House of Representatives.

New York's 19th district covers a broad swath of New York State, extending almost 8,000 square miles and containing about 700,000 people. Prior to 2013, the district was made up of counties closer to New York City, including Putnam and part of Westchester. President Obama won this district in 2008 and 2012, both times by more than five points.

Since 2013, the district has consisted of Columbia, Delaware, Greene, Otsego, Schoharie, Sullivan, and Ulster counties, and parts of Broome, Dutchess, Montgomery, and Rensselaer counties, giving it a more rural, agricultural character. President Trump won the district by almost seven points in 2016.

The progressive base of the Democratic Party in the district is mainly centered on Ulster County, located in the south of the district, which contains a state university and was the only county to not vote for the district's current representative, Republican John Faso, in 2016. Dutchess County, which is more suburban than much of the district, supported Hillary Clinton in the presidential election, but Faso in the congressional race.
Posted by: Besoeker || 08/18/2018 06:35 || Comments || Link || [336070 views] Top|| File under:
Revoking Security Clearances: The Easy Way out - Larry Klayman believes that Brennan et al. ought to be tried and jailed
[WND] There has been a feeding frenzy in the media this week about President Donald Trump's order removing the national security clearance of former Obama director of the Central Intelligence Agency (CIA) John Brennan, as well as his announced review to consider removing the national security clearances of others related to the Fusion GPS and Christopher Steele dossier and related Clinton-Democrat scandals.

On the left, the phony and dishonest chorus was that Trump's action and threatened further actions on security clearances were designed to chill free speech and a threat to the Constitution, claiming, as usual, that it is worthy of impeaching our 45th commander in chief. Of course, when has the left in recent memory considered the Constitution all that important? The Communist Manifesto of Karl Marx is its latest must-read!

For me, as the legal counsel for many of the families of special ops servicemen who have yet to receive an honest or complete explanation for the tragic deaths of their fallen hero sons during a raid in the Afghan war theater codenamed "Extortion 17" ‐ and which is undoubtedly a coverup by Obama's Department of Defense but sadly continued under the new DOD leadership (in the swamp of Washington, D.C., both parties have a pact to protect each other) ‐ the biggest outrage came from Retired U.S. Navy Adm. William McRaven who oversaw the raid that took out Osama bin Laden ‐ assuming that he died during that raid and not before of natural causes as many suspect.

McRaven was an Obama-appointed Afghan theater commander who also oversaw the Extortion 17 raid, which resulted in the deaths of Navy SEALs and other servicemen only three months after bin Laden was allegedly killed. Thanks to McRaven's coverup about the more than just suspicious circumstances of the Extortion 17 tragedy, the biggest loss of life during the now 17-year-old and counting war, Freedom Watch and I have filed suits for the aggrieved Gold Star parents. The case, which has been winding its way through the federal court in Washington, D.C., was brought against the Taliban, the Islamic Republic of Iran, Afghanistan, its former President Hamid Karzai and other terrorist defendants. Go to www.freedomwatchusa.org to read this complaint and learn about this case.

So when I read the comments of McRaven, an Obama political hack of the first magnitude, I was more than disgusted. Here is what this clown ‐ who spent years kissing the derriere of his "Muslim In Chief," with the hope that he would be rewarded with the title of chairman of the Joint Chiefs of Staff (which, thank God, never happened) ‐ had to say about the removal of Brennan's security clearance. In an op-ed published, you guessed it, in the Trump-hating Washington Post, McRaven called Brennan "one of the finest public servants. ... He is a man of unparalleled integrity, whose honesty and character have never been in question, except by those who do not know him." [See David Choi, "You Have Embarrassed Us in the Eyes of Our Children: Navy SEAL Who Oversaw the Obama bin Laden Raid Rebukes Trump," Aug. 16, 2018.]
Posted by: Besoeker || 08/18/2018 03:33 || Comments || Link || [336071 views] Top|| File under:
Olde Tyme Religion
Satanic temple sparks uproar by unveiling statue of goat-headed, winged creature called Baphomet in Arkansas state capitol
[Independent] Satan worshippers turned out to cheer the unveiling of a bronze statue dedicated to a goat-headed winged creature called Baphomet in Little Rock, Arkansas.

The Satanic Temple organisation arranged the rally outside the Arkansas State Capitol building to protest a Ten Commandments monument already on the grounds.

Although the striking, eight-and-a-half foot tall icon was only allowed to be on display temporarily, Satanists argued they should be allowed to erect the winged goat effigy on a permanent basis under freedom of religion rights outlined in the US constitution.

Satanic Arkansas cofounder Ivy Forrester, one of the rally organisers, said: "If you're going to have one religious monument up then it should be open to others, and if you don't agree with that then let's just not have any at all."
Posted by: Besoeker || 08/18/2018 10:36 || Comments || Link || [336084 views] Top|| File under:
Government
KEK Wars, Part 3
[EcoSophia] There's one more detail of chan culture you need to know to follow what happened. Each post on a chan site gets assigned an eight digit number by the board software. The poster has no way of knowing what the number will be until the post goes up, and it became first a running joke and then a minor obsession to look for repeated digits‐say, the 333 in 14186333. A doubled digit is a "dub," a tripled digit a "trip," and so on. Any repeating digit is a "get."

The moment Donald Trump declared his candidacy, a significant number of /pol/ participants rallied to his cause. It was a match made in‐well, probably not heaven, but you get the point: Trump's brashness and the sheer parodic potential of a reality TV star running for US president made him an instant favorite on /pol/, and so did his loud rejection of the conventional wisdom of US politics. There Was No Alternative until Trump offered one, calling for a massive pruning of Federal regulation, a rejection of free-trade ideology, and an end to the tacit encouragement of illegal immigration: the elimination, that is, of the three core elements of the policies that crushed the American working class. For obvious reasons, all this went over extremely well in the venues we're discussing.

Then people on /pol/ started noticing that posts referencing Trump were fielding an unusually high number of "gets."

By this time some of the Trump supporters on /pol/ were learning chaos magic and putting it to work on behalf of their candidate. Memes putting Trump's hair on Pepe the Frog, setting Trump and Pepe side by side as running mates, or involving Pepe in the Trump campaign in other ways, were blossoming all over the chans and spreading out into the internet. Loud kekking arose as pro-Trump posts fielded "get" after "get"‐and then June 19, 2016 came around, and some anonymous user typed in "Trump will win" in response to a long string of irrelevant posts, and hit the enter button.

That turned out to be post number 77777777.


Do you believe in magic?
Posted by: Bobby || 08/18/2018 00:00 || Comments || Link || [336090 views] Top|| File under:
Who's in the News
38
[untagged]
6
Islamic State
4
Sublime Porte
4
Moslem Colonists
3
Taliban
3
Govt of Pakistan
2
Govt of Syria
2
Hamas
2
al-Shabaab (AQ)
1
Boko Haram (ISIS)
1
Muslim Brotherhood
1
al-Nusra
1
Govt of Pakistain Proxies
1
Govt of Iran
1
Ahrar al-Sham (Salafists)
1
Human Trafficking
Bookmark
E-Mail Me
The Classics
The O Club
Rantburg Store
The Bloids
The Never-ending Story
Thugburg
Gulf War I
The Way We Were
Bio
Merry-Go-Blog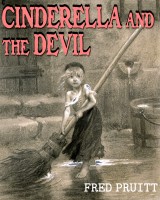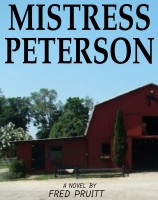 On Sale now!


A multi-volume chronology and reference guide set detailing three years of the Mexican Drug War between 2010 and 2012.

Rantburg.com and borderlandbeat.com correspondent and author Chris Covert presents his first non-fiction work detailing the drug and gang related violence in Mexico.

Chris gives us Mexican press dispatches of drug and gang war violence over three years, presented in a multi volume set intended to chronicle the death, violence and mayhem which has dominated Mexico for six years.
Click here for more information


Meet the Mods
In no particular order...


Steve White
Seafarious
tu3031
badanov
sherry
ryuge
GolfBravoUSMC
Bright Pebbles
trailing wife
Gloria
Fred
Besoeker
Glenmore
Frank G
3dc
Skidmark



Better than the average link...



Rantburg was assembled from recycled algorithms in the United States of America. No trees were destroyed in the production of this weblog. We did hurt some, though. Sorry.
35.175.107.142

Help keep the Burg running! Paypal: