Economy
Obama supporters shocked, angry at new tax increases
Moved to Tuesday for further snark...




I love the smell of Schadenfreude in the morning...


Sometimes, watching a Democrat learn something is wonderful, like seeing the family dog finally sit and stay at your command.With President Obama back in office and his life-saving "fiscal cliff" bill jammed through Congress, the new year has brought a surprising turn of events for his sycophantic supporters.


Jeez, it's almost like he...lied or sumthin.


"What happened that my Social Security withholding's in my paycheck just went up?" a poster wrote on the liberal site DemocraticUnderground.com. "My paycheck just went down by an amount that I don't feel comfortable with. I guarantee this decrease is gonna hurt me more than the increase in income taxes will hurt those making over 400 grand. What happened?"
What happened? You're a friggin rube! That's what happened...
"I know to expect between $93 and $94 less in my paycheck on the 15th," wrote the ironically named "RomneyLies."


Lousy friggin Romney! It sucks that he won!


"My boyfriend has had a lot of expenses and is feeling squeezed right now, and having his paycheck shrink really didn't help," wrote "DemocratToTheEnd."


Sounds like the "end" may be closer than she thinks...


"BlueIndyBlue" added: "Many of my friends didn't realize it, either. Our payroll department didn't do a good job of explaining the coming changes."


Lousy bastids in payroll!!


"Bake," who may have been trolling the site, jumped into the thread posted Friday. "My paycheck just went down. So did my wife's. This hurts us. But everybody says it's a good thing, so I guess we just suck it up and get used to it. I call it a tax increase on the middle class. I wonder what they call it. Somebody on this thread called it a 'premium.' Nope. It's a tax, and it just went up."


What do they call it? They call it "fuck you, pay me!"


Some in the thread argued that the new tax -- or the end of the "holiday," which makes it a new tax -- wouldn't really amount to much. One calculated it would cost about $86 a month for most people. "Honeycombe8," though, said that amount is nothing to sneeze at."$86 a month is a lot. That would pay for ... Groceries for a week, as someone said. More than what I pay for parking every month, after my employer's contribution to that. A new computer after a year. A new quality pair of shoes ... every month. Months of my copay for my hormones. A new thick coat (on sale or at discount place). It would pay for what I spend on my dogs every month ... food, vitamins, treats."


As our pygmy governor up here always says when he screws us, "It's only a cup of coffee a day"...


"Really, how am I ever supposed to pay off my student loans if my already small paycheck keeps getting smaller? Help a sister out, Obama," wrote "Meet Virginia." "Nancy Thongkham" was much more furious. "F***ing Obama! F*** you! This taking out more taxes s*** better f***ing help me out!! Very upset to see my paycheck less today!"


FORWARD!


"_Alex™" sounded bummed. "Obama I did not vote for you so you can take away alot of money from my checks." Christian Dixon seemed crestfallen. "I'm starting to regret voting for Obama."


Starting? Wow, and he hasn't even been sworn in yet...


But "Dave" got his dander up over the tax hike: "Obama is the biggest f***ing liar in the world. Why the f*** did I vote for him"?
What are you f***ing asking me for, you f***ing moron? I didn't f***ing vote for him...
Of course, dozens of posters on DemocraticUnderground sought to blame it all (as usual) on President George W. Bush. "Your taxes went up because the leaders need to dig us out of this criminal deficit hole we are in which has been caused because taxes were too low during the Bush years. Everyone has to help by spreading the wealth around a little. Power to the correct people!" posted "Orinoco."


Ah, the "correct" people. Could you point them out to me, Orinoco? I'll bet goddam Bushitler isn't one of them, right?
Posted by: tu3031 || 01/08/2013 15:59 || Comments || Link || E-Mail|| [336113 views] Top|| File under:
Fifth Column
Belmont Club: If Only Stalin Knew
Which I've always heard related as 'if only the Czar knew' but Stalin was the Czar of his day... and it's been a phrase I've been thinking of a lot as I've watched the Hagel Controversy unfold.


Alan Dershowitz's belated realization that he's been swindled would have been funny if it were not so tragic. He writes that Chuck Hagel's nomination as secretary of defense "risks increasing the likelihood that Iran will develop nuclear weapons. It poses that risk because Hagel is well known for his opposition both to sanctions against Iran and to employing the military option if necessary." In this he is undoubtedly correct.
The burden is now on Senator Hagel to persuade the Senate, the American people, and the leaders of Iran that he is fully supportive of the President's commitment not to contain a nuclear armed Iran, but to prevent such a catastrophe from occurring, even if that requires the use of military force to achieve that commendable goal.
But as to causes he is completely wrong. Dershowitz's statement ignores the obvious. If the president were so committed to preventing a nuclear Iran, then why did he nominate Hagel in the first place? The president could have selected any qualified candidate. That he chose Hagel can only indicate that is the true policy he wants to implement.

Words may be true or false, but actions rarely lie. And Dershowitz recognizes the danger, but not the truth. Not yet anyway. His problem is not with Hagel, a mere creature of Obama. The problem is with Obama himself. This must be obvious to a man of his intelligence. But to admit this would be to concede a fundamental error in judgment on his part. It would mean eating not just a little bit of crow, but four courses of it.

Dershowitz supported Obama. He now laments that:
Those of us who voted for President Obama and who want to be certain that Iran is never allowed to develop nuclear weapons, as the President promised, have legitimate concerns about this nomination. We hope that these concerns can be allayed by the President and his nominee, but if they are not, it will be the highest of patriotic duties to oppose Senator Hagel's nomination.
It's kinda late for that.


There's also a digression with the shocking... shocking! idea that Generallissimo Franscisco Chavez (who's still not dead) really didn't care what Noam Chomsky thought was right or wrong.


It is not as if one could oppose Hagel because he could conduct an independent defense policy. He cannot. The only logical basis for objecting to his nomination must that in him the administration has concretely manifested its actual intentions. Thus, Hagel is just the beginning 'the first sip, the first foretaste of a bitter cup which will be proffered to you year by year unless, by a supreme recovery of moral health you wake up and smell the coffee' because he is an indicator of where Obama wants to go. There's more -- much more where that came from.
Posted by: Thing From Snowy Mountain || 01/08/2013 11:42 || Comments || Link || E-Mail|| [336083 views] Top|| File under:
India-Pakistan
Patterns of response
[Dawn] COUNTING a few major attacks claimed by the Tehrik-e-Taliban Pakistain (TTP) during the last three months in Khyber-Pakhtunkhwa


... formerly NWFP, still Terrorism Central...


and Fata delineate three clear tactical patterns. (It must be noted that during the same time Rawalpindi, Quetta, Bloody Karachi


...formerly the capital of Pakistain, now merely its most important port and financial center. It is among the largest cities in the world, with a population of 18 million, most of whom hate each other and many of whom are armed and dangerous...


and other parts of Pakistain were also hit).

Headlines during this period included the finding of the severed heads of

a police brass hat

and a soldier of the Frontier Constabulary in the Gulshanabad area of Matani in the suburbs of Beautiful Downtown Peshawar


...capital of Khyber Pakhtunkhwa (formerly known as the North-West Frontier Province), administrative and economic hub for the Federally Administered Tribal Areas of Pakistan. Peshawar is situated near the eastern end of the Khyber Pass, convenient to the Pak-Afghan border. Peshawar has evolved into one of Pakistan's most ethnically and linguistically diverse cities, which means lots of gunfire.


On Oct 26,

gunnies

rubbed out

two members of an anti-Taliban peace committee in Swat

...a valley and an administrative district in the Khyber Pakhtunkhwa Province of Pakistain, located 99 mi from Islamabad. It is inhabited mostly by Pashto speakers. The place has gone steadily downhill since the days when Babe Ruth was the Sultan of Swat...
valley. About a week later, a local leader of the newly formed Qaumi Watan Party and the head of an anti-Taliban amn lashkar (peace committee) was killed along with four other people in a

suicide kaboom

in Buner.

Four days later, a

jacket wallah

went kaboom! near a police van in Peshawar's Qissa Khawani bazaar, killing

a police brass hat

, two bodyguards and two civilians.

On Dec 19,

beturbanned goon

attacks on polio


...Poliomyelitis is a disease caused by infection with the poliovirus. Between 1840 and the 1950s, polio was a worldwide epidemic. Since the development of polio vaccines the disease has been largely wiped out in the civilized world. However, since the vaccine is known to make Moslem pee-pees shrink and renders females sterile, bookish, and unsubmissive it is not widely used by the turban and automatic weapons set...


workers in Charsadda, Nowshera and Peshawar (besides

Bloody Karachi

) left several workers, including women, dead. On Dec 22, a suicide attack in Peshawar left senior minister and leader of the Awami National Party, Bashir Ahmed Bilour, and seven others dead.

On Dec 27, hundreds of

Death Eaters

equipped with sophisticated weapons attacked a Levies post in Frontier Region Peshawar, killing two while

22 others were kidnapped; their bullet-ridden bodies were found on Dec 30 in the same area.

As seen in the light of this narration, the

snuffies

affiliated with the TTP have clear targets. The first target is the police and security forces -- in their bid to take control of a state or society,

beturbanned goons

and

snuffies

always try to defeat the morale of the security forces. Through a well-coordinated and networked chain of attacks, the TTP has succeeded in inflicting heavy losses on the security forces and the police in different parts of Khyber-Pakhtunkhwa.

The locations where the attacks took place show that the

beturbanned goon

network is entrenched in almost all parts of Khyber-Pakhtunkhwa and the rest of Pakistain, with a concentration in the suburbs of Peshawar. This means that

beturbanned goon

organizations can strike at will. This also shows that the state of Pakistain is vulnerable and too weak to provide security to its own institutions, let alone the people.

The second target are those who are under obligation or have made a commitment to help state institutions. Attacks on the leaders of peace committees in those parts of Khyber-Pakhtunkhwa where military operations were earlier successfully carried out indicate that the

beturbanned goon

organizations wish to demonstrate that their networks cannot be defeated, no matter how much state force is used.

This also strengthens the discourse of those political parties that claim that any kind of military operation against terrorist networks backfires in all circumstances.

The third target is the people who are publicly expressive of their ideological opposition to the

beturbanned goon

organizations. They are a target in order to prove that any voice of dissent can be silenced with impunity. Fascist movements around the globe have always attempted to silence all voices of dissent.

In response to the trajectory of terrorism, there appear to have emerged three patterns of thinking that are discernible in the public and in Pakistain's policymaking and political circles.

Firstly, there is a pattern of thought that holds that terrorism in Pakistain appeared after the US sent its forces to Afghanistan following the events of 9/11. This way of thinking concludes that all the losses incurred by the security apparatus, the state, society and humanity inside Pakistain -- and were inflicted by the TTP and other

beturbanned goon

organizations -- are morally justified and any use of force against those who unleash terror is morally unjustified. Those with this way of thinking strongly suggest dialogue and reconciliation on the terms of the

beturbanned goon

organizations.

This would mean surrendering the constitution of Pakistain and implementing the

beturbanned goon

code of life. This would definitely lead Pakistain towards isolation from the modern world. If someone wants a 'khilafat' in Afghanistan, why wouldn't he want it in Pakistain and the whole world?

This way of thinking also ignores the fact that well before 9/11, in 1992, the Tehrik-e-Nifaz-e-Shariat-e-Mohammadi brought Malakand division to a standstill while demanding the Sharia be implemented. The first case of someone being stoned to death took place in
Orakzai Agency
... crawling with holy men, home to Darra Adam Khel, the world's largest illegal arms bazaar. 14 distinct tribes of beturbanned primitives inhabit Orakzai agency's 1500 or so square kilometers...
in 1998.

The second pattern of thinking holds that all terrorism in Pakistain is inflicted by foreign hands, meaning the US, Israel and India, and hence it is impossible to track terrorism and deal with it politically, socio-culturally and militarily. This also implies that Taliban- and Al Qaeda-affiliated organizations are fighting a war of liberation in Afghanistan and a war of

Dire Revenge™

in Pakistain; hence, if military action against them is stopped in Pakistain, all terrorism here will vanish.

Thirdly, there is the pattern of thought that suggests that the policies of Pakistain's security establishment over the past four decades -- to use non-state actors for foreign policy objectives, the privatisation of 'jihad', the development of

beturbanned goon

ideological and military infrastructure across the length and breadth of Pakistain -- in addition to the country's legal and constitutional frameworks and an education system that glorifies war and spreads hatred against other nations and religions, are together responsible for the present reign of terror in Pakistain.

This way of thinking argues that insurgencies and terrorism around the globe have been neutralised through a coordinated policy of using force to tear down the

beturbanned goon

command structure,

beturbanned goon

networks and supply lines besides using a political mechanism of reintegration and reconciliation, as well as coordinated economic development.

It is now up to the state and society of Pakistain to make a choice.

Posted by: Fred || 01/08/2013 00:00 || Comments || Link || E-Mail|| [336073 views] Top|| File under: Govt of Pakistan
Syria-Lebanon-Iran
Assad Thumbing His Nose at Exit Talk
[An Nahar] Syrian
Hereditary President-for-Life Bashir Pencilneck al-Assad


Scourge of Qusayr...


's first speech since June showed he remains confident enough in his military strength after 21 months of conflict to thumb his nose at demands for his exit, analysts say.

Assad broke his silence after the regime weathered a storm of devastating events over the summer and autumn, said Thomas Pierret, Syria specialist and professor at the University of Edinburgh.

They included a

kaboom

that killed four top security officials, the rebels' capture of half of second city Aleppo and the loss of control over the Turkish and Iraqi borders.

"Today, the situation is stabilizing a bit. The regime won't win the war, but it knows it will still go on for some time," Pierret said.

"All of these developments are giving breathing space to a regime doomed in the future, which explains the timing of the speech.

"The international situation is also reassuring to Assad. After seeming to back the National Coalition and the new Free Syrian Army command, the West is again working with the Russians on a political solution though they know it is very unrealistic," said Pierret.

"These developments are a lifeline for a regime that is condemned in the medium term.

"It is the discourse of war. Assad is totally inflexible and resistant to the idea of a genuine process of political transition."

Karim Bitar, research director at the

Gay Paree

Institute for International and Strategic Relations, said it was likely that Assad knew that the United States and Russia were holding talks on Syria.

"And these talks will give him a respite and he should be able to cling to power until at least the end of his mandate in 2014, as he waits for what he calls the 'Arab Spring bubble' to pop," Bitar said.

But Bitar said that ultimately the human toll of a conflict that has claimed more than 60,000 lives, according to the latest U.N. figures, meant that Assad's blueprint was too "little, too late."

"Too much blood has been spilled for the rebels to agree to stop here. Assad's proposal is far below what could be accepted by the rebels," he said.

Posted by: Fred || 01/08/2013 00:00 || Comments || Link || E-Mail|| [336083 views] Top|| File under: Govt of Syria
Who's in the News
52
[untagged]
5
Arab Spring
3
Govt of Syria
2
Ansar Dine
2
al-Qaeda in Pakistan
2
Govt of Iran
1
al-Qaeda in North Africa
1
al-Qaeda in Arabia
1
TTP
1
Govt of Pakistan
1
al-Qaeda
1
Hezbollah
1
al-Shabaab
Bookmark
E-Mail Me
The Classics
The O Club
Rantburg Store
The Bloids
The Never-ending Story
Thugburg
Gulf War I
The Way We Were
Bio
Merry-Go-Blog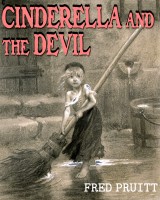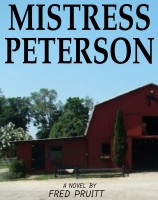 On Sale now!


A multi-volume chronology and reference guide set detailing three years of the Mexican Drug War between 2010 and 2012.

Rantburg.com and borderlandbeat.com correspondent and author Chris Covert presents his first non-fiction work detailing the drug and gang related violence in Mexico.

Chris gives us Mexican press dispatches of drug and gang war violence over three years, presented in a multi volume set intended to chronicle the death, violence and mayhem which has dominated Mexico for six years.
Click here for more information


Meet the Mods
In no particular order...


Steve White
Seafarious
tu3031
badanov
sherry
ryuge
GolfBravoUSMC
Bright Pebbles
trailing wife
Gloria
Fred
Besoeker
Glenmore
Frank G
3dc
Skidmark



Better than the average link...



Rantburg was assembled from recycled algorithms in the United States of America. No trees were destroyed in the production of this weblog. We did hurt some, though. Sorry.
34.204.181.91

Help keep the Burg running! Paypal: