-Signs, Portents, and the Weather-
Ominous Financial Rumor
In its current issue, The Harry Schultz Letter (HSL) reports rumors that "Some U.S. embassies worldwide are being advised to purchase massive amounts of local currencies; enough to last them a year. Some embassies are being sent enormous amounts of U.S. cash to purchase currencies from those governments, quietly. But not pound sterling. Inside the State Dept., there is a sense of sadness and foreboding that 'something' is about to happen ... within 180 days, but could be 120-150 days."


Why would the embassies need a year's worth of local currency?

In case the local country no longer accepts US currency for the stuff the embassy buys locally ...
Posted by: Anonymoose || 06/25/2009 00:00 || Comments || Link || E-Mail|| [6469 views] Top|| File under:
Home Front: Politix
Cap and Trade - "the biggest tax in American history"
House Speaker Nancy Pelosi has put cap-and-trade legislation on a forced march through the House, and the bill may get a full vote as early as Friday. It looks as if the Democrats will have to destroy the discipline of economics to get it done.

Despite House Energy and Commerce Chairman Henry Waxman's many payoffs to Members, rural and Blue Dog Democrats remain wary of voting for a bill that will impose crushing costs on their home-district businesses and consumers. The leadership's solution to this problem is to simply claim the bill defies the laws of economics.

Their gambit got a boost this week, when the Congressional Budget Office did an analysis of what has come to be known as the Waxman-Markey bill. According to the CBO, the climate legislation would cost the average household only $175 a year by 2020. Edward Markey, Mr. Waxman's co-author, instantly set to crowing that the cost of upending the entire energy economy would be no more than a postage stamp a day for the average household. Amazing. A closer look at the CBO analysis finds that it contains so many caveats as to render it useless.

For starters, the CBO estimate is a one-year snapshot of taxes that will extend to infinity. Under a cap-and-trade system, government sets a cap on the total amount of carbon that can be emitted nationally; companies then buy or sell permits to emit CO2. The cap gets cranked down over time to reduce total carbon emissions.

To get support for his bill, Mr. Waxman was forced to water down the cap in early years to please rural Democrats, and then severely ratchet it up in later years to please liberal Democrats. The CBO's analysis looks solely at the year 2020, before most of the tough restrictions kick in. As the cap is tightened and companies are stripped of initial opportunities to "offset" their emissions, the price of permits will skyrocket beyond the CBO estimate of $28 per ton of carbon. The corporate costs of buying these expensive permits will be passed to consumers.

The biggest doozy in the CBO analysis was its extraordinary decision to look only at the day-to-day costs of operating a trading program, rather than the wider consequences energy restriction would have on the economy. The CBO acknowledges this in a footnote: "The resource cost does not indicate the potential decrease in gross domestic product (GDP) that could result from the cap."

The hit to GDP is the real threat in this bill. The whole point of cap and trade is to hike the price of electricity and gas so that Americans will use less. These higher prices will show up not just in electricity bills or at the gas station but in every manufactured good, from food to cars. Consumers will cut back on spending, which in turn will cut back on production, which results in fewer jobs created or higher unemployment. Some companies will instead move their operations overseas, with the same result.

When the Heritage Foundation did its analysis of Waxman-Markey, it broadly compared the economy with and without the carbon tax. Under this more comprehensive scenario, it found Waxman-Markey would cost the economy $161 billion in 2020, which is $1,870 for a family of four. As the bill's restrictions kick in, that number rises to $6,800 for a family of four by 2035.

Note also that the CBO analysis is an average for the country as a whole. It doesn't take into account the fact that certain regions and populations will be more severely hit than others -- manufacturing states more than service states; coal producing states more than states that rely on hydro or natural gas. Low-income Americans, who devote more of their disposable income to energy, have more to lose than high-income families.

Even as Democrats have promised that this cap-and-trade legislation won't pinch wallets, behind the scenes they've acknowledged the energy price tsunami that is coming. During the brief few days in which the bill was debated in the House Energy Committee, Republicans offered three amendments: one to suspend the program if gas hit $5 a gallon; one to suspend the program if electricity prices rose 10% over 2009; and one to suspend the program if unemployment rates hit 15%. Democrats defeated all of them.

The reality is that cost estimates for climate legislation are as unreliable as the models predicting climate change. What comes out of the computer is a function of what politicians type in. A better indicator might be what other countries are already experiencing. Britain's Taxpayer Alliance estimates the average family there is paying nearly $1,300 a year in green taxes for carbon-cutting programs in effect only a few years.

Americans should know that those Members who vote for this climate bill are voting for what is likely to be the biggest tax in American history. Even Democrats can't repeal that reality.

Posted by: GolfBravoUSMC || 06/25/2009 11:48 || Comments || Link || E-Mail|| [6467 views] Top|| File under:
Government Health Plans Always Ration Care
Only by expanding government control of health care can we bring down its cost. That's the faulty premise of the various proposals for health reform now being batted around Washington. The claimed cost control depends on politically safe ideas such as preventive care or the adoption of electronic health records. And neither -- even according to the Congressional Budget Office -- will do much to reduce spending.

If these proposals are implemented and fail to produce savings, government will turn to a less appealing but more familiar tool to cut costs: the regulation of access to drugs and medical services. Medicare is already going down this path. What will be new about government-run health care is the instrument of regulatory control. There will be an omnipotent federal health board. Buried in current reform proposals, this board deserves closer scrutiny.

Our best look at this construct comes from a bill released by the Senate Health, Education, Labor and Pensions (HELP) Committee. The bill calls for a "Medical Advisory Council" to determine what medical products and services are "essential benefits" and those that shouldn't be covered by a public insurance plan.
Continued on Page 49
Posted by: Beavis || 06/25/2009 08:34 || Comments || Link || E-Mail|| [6460 views] Top|| File under:
The Adolescent Angst of Barack Obama
There is a tendency for newly installed presidents, like adolescents suddenly liberated from adult supervision, to do the exact opposite of what their predecessors did. Presidents of both parties indulge in this behavior, though Democrats who campaign as candidates of hope and change are more likely to do so.

Some of this is a legitimate response to the political process: Voters tend to elect presidents who seem to possess qualities and views they thought lacking in their predecessors. But some of it, and especially in the case of Barack Obama, seems to come from an adolescent-like confidence that everything done by those who came before is (insert your own generation's expletive here).

We have seen this spectacularly in the dozen days since the June 12 Iranian election. Back in July 2007, Obama said that he would meet with Iranian President Mahmoud Ahmadinejad and other tyrants without preconditions. Grownup squares like George W. Bush wouldn't talk to these guys, so as the avatar of the generation of hope and change, Obama would. Obama figured he was cool enough to get the mullahs to agree to renounce nuclear weapons and all that hate stuff.

Obama has held to this ever since. Before June 12, he said he would give the Iranian leaders till the end of the year to be enchanted. When millions of Iranians started demonstrating in the streets, denouncing the obvious election fraud and in some cases calling for an end to the regime, his initial responses verged on stony indifference.

He expressed "deep concern" but said he didn't want to "meddle." He issued a statement on June 20 calling on the Iranian government "to stop all violent and unjust actions." Finally, in a hastily called news conference Tuesday, he for the first time uttered the verb "condemn" and said he was moved by the video of YouTube martyr Neda Soltan being shot down by the mullahs' gunmen.

But he clearly hasn't abandoned his policy of seeking the good opinion of tyrants. He didn't even rescind the State Department's invitations of Iranian diplomats to attend U.S. embassy Fourth of July celebrations (halal hot dogs, anyone?). If Bush refused to entertain the emissaries of the Iranian theocrats, it must be right to do the opposite.

But even anonymous State Department officials are saying that the chances are dismal for fruitful negotiations with Ahmadinejad or the tyrant Obama insists on calling "the Supreme Leader" by Obama's deadline -- something that seemed obvious to me and many others well before June 12.

A regime of tyrants dedicated to hatred of America, Britain and Israel is not going to be persuaded to abandon a central goal by even the most dazzling display of adolescent charm.

The other example of adolescent rejection of a policy has come on missile defense. Back in the 1970s and 1980s, Democratic politicians opposed missile defense on the grounds -- mistaken in my view, but arguable at the time -- that it would destabilize the balance of nuclear terror between the United States and the Soviet Union. Democrats have clung to that position even after the fall of the Soviet Union, and Obama, as a senator and presidential candidate, joined them, routinely expressing doubts that missile defense could ever work.

As president, he has singled out missile defense for cuts, even in the face of missile launches by North Korea and evidence of continuing missile development by Iran. Bush abrogated the Anti-Ballistic Missile Treaty and pushed ahead on missile defense, so it must be bad even if there's no U.S.-Soviet balance of terror to destabilize anymore.

Fortunately, there has been some adult supervision: Defense Secretary Robert Gates, in anticipation of a North Korean launch, has activated missile defense operations in Hawaii.

Obama has not taken an adolescent approach across the board. Despite the yearning of many Democrats for American defeat in Iraq and withdrawal from Afghanistan, he has pushed for something like victory in those theaters.

But he is persistent in seeking negotiations with the mullahs and obviously disinclined to increase the small chance of the far more promising outcome of regime change. Plus, Obama shows a continued distaste for missile defense when tyrants are aiming missiles at us and our friends.

These moves show an adolescent determination to renounce the policies of those who came before, no matter what. As parents know, it takes time for an adolescent to grow up.

Posted by: GolfBravoUSMC || 06/25/2009 02:37 || Comments || Link || E-Mail|| [6468 views] Top|| File under:
India-Pakistan
Waziristan Operations
By RAVI RIKHYE

If Estimates of Taliban Forces Are Correct, Pakistan Cannot Win

For many years, each time the Pakistan Army has said it lacks the resources to fight the Taliban, at Orbat.com we've engaged in rude sniggering. The Pakistan Army has close to 30 division-equivalents worth of troops, 80% infantry. It is one of the largest armies in the world. Its men are long-service professionals - long service means 10, 15, and 20 years for the soldiers and NCOs. It is well-trained, reasonably well equipped by Third World standards and well led.

How then could Pakistan claim it cannot fight the Taliban?

Of course, it didn't/doesn't want to fight the Taliban because even today with the exception of Baitullah Mesud whom the Pakistan Army says it is hunting, the other three major commanders are pro-Government, as are a host of minor commanders.

But from www.longwarjournal.org June 17, 2009 we learn that this Mesud gentleman has 30,000 fighters under his command and another 20,000 in allied/associated groups. The three other major commanders have 50,000 fighters. AQ in Pakistan has 10,000. This makes 110,000 fighters, and it doesn't take too much math to calculate that at 600 fighters per Pakistan army battalion (rifle and weapons companies) the Pakistan army has 130,000 infantry to the Taliban's 100,000. Of course, that doesn't count the Pakistan Army's approximately 130 or so towed artillery battalions and the approximately 300 or so fighter aircraft in the Pakistan Air Force.

No one can argue that the Pakistan Army has firepower superiority. But the Taliban's forces, for all they operate in units as large as brigades, do not fight a conventional fight when facing the Pakistan Army. They are guerrillas, and while that firepower comes in handy if the Taliban commander makes a mistake, it is of basically no help except to make holes in the ground and kill civilians.

So Pakistan could send every single soldier it has facing India to the west, it is absolutely, completely, totally not in a position to fight the Taliban and win. Even the US, for all its phenomenal surveillance, reconnaissance, intelligence, mobility, and firepower resources cannot win at such odds.

So - something we'd better get used to as a concept - even if Pakistan suddenly got religion and decided to go after the Taliban, it is not going to win. You are going to get one ghastly mess that will, within a year's of fighting, destroy what remains of Pakistan's economy and unity because all out wars inflict unbearable stress on any country, leave alone a 3rd world nation riven by ethnic divides on every side.

Now, Pakistan is not going to get religion. It's going after the Mesud because the US has given the 10-centimer diameter steel shaft and because it seems the Pakistan Army has decided to come down on the Government's side - at least for now. You must keep in mind the Army's leadership is totally opportunistic. At any rate, its not going to go after the other commanders because they are vital strategic assets against the US in Afghanistan and India.

The prospect of taking on the Mesud and his 50,000 own/allied fighters is bad enough, AQ will have to join in because the Pakistan Army is intruding into its safe havens. Now here's what's really scary: the Pakistanis are doing their level to keep the "good" Taliban out of this battle and perhaps even get some of them to help with eliminating Mesud. But, as Bill Roggio at LWJ says, basing his opinion on local information and media the good Taliban are tied by promises and ethnic loyalties to the Mesud fellow. The Pakistan army can say all it wants "we are only targeting an anti-Pakistan person", and it is true in the Frontier money does run thicker than blood, but if for no reason other than that the "good" Taliban have to wonder if Mesud is knocked out the Pakistan state is not going to go after them to bring them under control they way they were under control before the fall of Kabul in 1996.

So: to sum up. Mesud and AQ have 60,000 fighters which is way too many for the entire Pakistan Army to take on to begin with. The whole kit and kaboodle has 110,000 fighters. This is not a winning situation no matter which way anyone looks at it.

Here's more bad news: according to the Indians, Pakistan has deployed 22 brigades against the Taliban. That's almost a third of its infantry, and people, you have to realize that so far the Taliban haven't really put up up a fight. For all the drama the ISPR tries to keep going, if 390 Pakistan soldiers/Frontier Corps have been killed, that's 65 a week. That's not a war, its a bunch of skirmishes.

As someone who has closely studied the Pakistan Army for forty years, Editor can testify that by its lights, the Pakistan army is doing what it can.

Because - please don't forget - there's the equivalent of 40 powerful Indian divisions sitting to the East of the Kashmir Cease Fire Line and International Border, excluding the minimum defense against China and the 70,000 specialized CI troops - who are all regular soldiers, by the way, not paramilitary. You want paramilitary, India can deploy 500,000 against Pakistan if it needs to.

Beyond a point, if anyone thinks the US is going to be able to restrain India indefinitely so that Pakistan can shift all its infantry to the west is plain dreaming. Study the history of the subcontinent for just the last 1000 years and you will see this is just the right time for Delhi to start preparing to bring India's fractious and turbulent northwest under control. In case someone doesn't get it, India's northwest includes ALL of Pakistan.

The Pakistanis would have to be absolute lunatics to even think of moving many more troops to the west. Now if an Editor as an Indian citizen is saying that, think what the Pakistanis will say if the US wants them to move more troops. And that's if they want an all-out war with the Taliban that they cannot win. And they do not want such a war.

Posted by: john frum || 06/25/2009 06:32 || Comments || Link || E-Mail|| [6461 views] Top|| File under:
Sweet talk -- sour lemons
By A Q Khan

"The" A.Q. Khan? Spanking President Obama? Oh my.

According to Wikipedia, Dr. Khan started writing for this newspaper in November 2008. Let us use this opportunity to examine the caliber of thought of Pakistan's greatest living scientist.

There was a lot of publicity and great expectations about President Obama's visit to Saudi Arabia and Egypt. While not much was expected in terms of public engagements, all attention was focussed on his visit to Egypt and his address to students and faculty at the famous Al-Azhar University in Cairo. I heard that speech live and, as was to be expected, it was more rhetoric than substance.

We were given the good news that America planned to pull its troops out of Iraq by 2012. (Weren't we given the impression during his inaugural speech that the pullout would be almost immediate?) That would indeed be surprising considering that, even after 60 years, the US still has troops in Japan, South Korea and all over Europe.


Ooooh -- Mr. Khan noticed that, too.

Another "great disclosure" was that there was a need for two independent states -- Israel and Palestine. Have we also not been hearing this for the past 40 or 50 years? Just the other day the Israeli government announced that Mr Bush as president had secretly given tacit approval of expanding Jewish settlements (on Palestinian lands, of course). This makes one wonder what tacit promises President Obama has given to the Israelis. Only the future will tell. One thing he was very categorical about -- the permanent mutual bond between the US and Israel and the fact that the US was bound to ensure Israel's security and existence. (Even if this means the killing of thousands of Palestinians and the usurpation of more of their land. All this is considered justified, even though the Palestinians had nothing to do with the holocaust.)


Granted, Hitler's Arab connections would have liked to have had something to do with the Holocaust, but they never managed more than some murderous pogroms and a lot of radio propaganda of the white sort.

Another surprising disclosure was admitting that military action was not a solution to conflicts in Iraq and Afghanistan. If that is the case, then why is America sending large numbers of additional troops into Afghanistan and why is the US conducting drone attacks in Pakistan in total disregard of our sovereignty? I seem to remember our leaders saying that with the inauguration of President Obama, drone attacks would ease off. We have all seen the results -- even more frequent drone attacks and the deaths of hundreds of innocent civilians, men, women and children.

If we redefine the innocents as human shields, that would probably help you understand the results.

Of course, Iran's nuclear programme did not escape attack. Iran's peaceful programme (regularly scrutinised by IAEA inspectors)


We all know how effective IAEA inspections are...

is considered to be a threat to world peace, to the USA and to the Middle East. This while the 200 or so Israeli nuclear weapons are considered "peaceful" and are not talked about at all.


Possibly because Israel has never threatened first use to commit genocide, unlike Iran. But I could be mistaken, being only an little American housewife, unlike the so very erudite A. Q. Khan.

Have you ever heard a word by any US president against Israel's nuclear programme, its weapons or its not joining the NPT? Never! This despite the fact that Israel showed its aggressive stance in its illegal, unprovoked pre-emptive strikes on Palestinian and Lebanese civilians and on the Iraqi Osirak nuclear reactor, which was being built, under IAEA safeguards, by the French.


Clearly IAEA safeguards are neither safe nor guards. Bummer, man.

President Obama offered improved relations with the Muslim world, which I believe to be no more than a "soother." Mark my words. Nothing substantial will come of it.
The rhetoric against Al-Qaeda and the Taliban will continue, and so will that against Iran's and Pakistan's nuclear programmes. We will be tied down economically to whatever conditions the World Bank and the IMF see fit to foist on us.

Here are a few ideas on what President Obama preaches and what he actually practices.

1. Withdrawal from Iraq put off for four years. (It is quite possible that he won't be there for the final act and the matter lands up in the hands of another President with his own agenda.)

2. More troops for Afghanistan, despite earlier indications to the contrary.

3. More coercion and pressure on Iran to wind up its nuclear programme despite Iran's agreement to IAEA inspections, but not a word about Israel's nuclear weapons.

4. Reneging on promises to publish photos

Oh wait. It's actually Helen Thomas...

of the shameless, illegal torture of hundreds of detainees in Iraq and at the Guantanamo prison camp, while he had previously promised on many occasions that he would expose President Bush's inhuman torture practices. One wonders what is wrong in accepting previous wrongdoings and ensuring that it doesn't happen again. The American Civil Liberties Union had already made known that these included rape, water boarding, electric shocks, hanging upside down and damaging of genitals. If there was no hesitation in showing (encouraging, as a matter of fact) the genocide committed against the Jews in Nazi concentration camps, then why not the same openness here to shake American conscience (or was that, perhaps, the reason not to)? It is even more surprising when we consider the brutality meted out to President Obama's forefathers and fellow Africans who were kidnapped, killed or sold into slavery. There was no hesitation in making those atrocities known. Painful for us is the fact that many of those kidnapped were Muslims from Kenya, Tanzania, Mali, Senegal, Sierra Leone, Ghana, Nigeria, Burkina Faso, Ivory Coast, Cameroon, etc. History has recorded the horrible conditions under which these hapless people were shipped to the Americas -- chained and half of them dying on the way. How those sold into slavery were made to work in the fields for 18 hours a day and women were raped in order to create a never-ending workforce of mulattos. It seems to be a case of disclosing the atrocities committed by others, but keeping your own hidden.

5. While President Obama is an eloquent (rhetorical) orator, but that on its own doesn't achieve anything. Hitler and Mussolini were also good orators but their actions and deeds were horrendous. Remember Napoleon Bonaparte's speech to his soldiers and the Muslim clerics of Alexandria in 1798? What conciliatory terms he used, how he eulogised Islam, Muslims, their history, their culture and their contribution to civilisation. His purpose was purely to recruit traitors to overthrow the Mameluke dynasty and to make Egypt a French colony. However, the French were defeated by Muhammad Ali Pasha within two years and left Egypt. President Obama will not be able to achieve anything because he is tied down by the course set by his predecessors, by the strong Jewish lobby and by the neocons. His promises of withdrawal of troops in 2012 will be overturned by his successor. (I strongly doubt he will be re-elected.)
If he were sincere, he would set a date of 2010 or 2011. The Palestinian problem will drag on indefinitely, and more Palestinian lands will be usurped to be included in the Zionist state, thanks to US support and the cowardice and incompetence of the Arab nations.

6. In 2002, 22 Arab states took the initiative to offer Israel full normalisation of relations in return for Israeli withdrawal from territories occupied illegally in 1967. This initiative has been put on a backburner while the Arab countries are constantly being told "to take meaningful steps and important actions to facilitate the US to take some action." Meaningful and important in this case may be taken to mean "don't talk about the return of the West Bank and the rights of the Palestinian people."

I believe that President Obama, for all his good intentions and his nice words will achieve no more than did the two Muslim presidents and the two Muslim vice presidents that India had. It will be a "puppet-on-a-string" show. As the Indian gentlemen in question could do no more than be good propaganda material for the Indian government, so Mr Obama will be for the US government. The well-entrenched establishment is too strong to be overruled and it will allow Mr Obama hardly any freedom to pursue his own policies freely. The election slogan "Change we can believe in" will soon become a forgotten page of world history. In this connection Aayats 51, 52 of Surah Maida perfectly describe the present situation. There we read: "O believer! Do not make friendship with Jews and Christians. They are friends to one another. If you make friendship with them, you will be one of them. Indeed, Allah does not guide the wrongdoers. Those who are hypocrites will rush to the Jews and Christians and say they do this lest calamity befall them. It is possible that Allah may give you victory or some commandment. They will then repent for what they have concealed in their hearts."
Posted by: john frum || 06/25/2009 00:00 || Comments || Link || E-Mail|| [6460 views] Top|| File under:
Syria-Lebanon-Iran
Why Iran's Women Are Rioting
The current uprising in Iran is not merely about a fraudulent election. The simmering masses of Iran are restless for the freedom and prosperity they once enjoyed, before being straitened for decades by the strictures of religious fanaticism. The people have seized upon this election fraud to push for greater openness and such forgotten notions as women's rights. Nothing better illustrates the awful injustices Iranian women face than a soon-to-be released film, The Stoning of Soraya M.

The film tells the grisly true story of an innocent woman who was stoned to death in Iran on charges of adultery. The events – which are described in flashback by the title character's aunt, Zahra – take place in 1986, in the rural village of Kupayeh. Zahra recounts how years earlier her niece Soraya entered a marriage that had been arranged by her parents. She was 14 and her husband, Ali, was 20. Together they had four children, two boys and two girls. Ali was emotionally and physically abusive to his obedient wife, physically beating Soraya and openly cavorting with prostitutes.
Posted by: Tholutle Grash9668 || 06/25/2009 00:00 || Comments || Link || E-Mail|| [6461 views] Top|| File under:
NYT's Cohen vs. Cohen
I commented that he was an apologist, and comment response was that he performed adequate penance in risking getting his coconut cracked. Note that hasn't happened. Here's a comparison of this MSM lib getting his credibility lanced while doing the "Duranty-Twist" suckup to a Islamic Thugocracy
Posted by: Frank G || 06/25/2009 00:00 || Comments || Link || E-Mail|| [6462 views] Top|| File under:
Iranian strife reveals influence of new media
[Maghrebia] Maghreb analysts reacting to the ongoing tensions between Iranian protesters and their government over the results of the June 12th presidential elections suggest that the political crisis may have implications beyond Iran's borders. Some see the violent clashes as a struggle between theocracy and democratisation in a new age of open and global media; others contrast the situation in Iran to that seen in Arab countries.

"We can understand from what's taking place in Iran right now that the laws of the Khomeini revolution of the 1970s are no longer suitable for governing the liberal generation of today's 'global village'," said Talib, a Mauritanian journalist. "This will inevitably lead to violence, destruction and loss of trust unless the opinions of these generations are taken into account by returning to democratic methods".

Kader Abderrahim, a researcher for the Institute of International and Strategic Relations in Morocco, said a battle has begun between religious rule and democracy. The theocracy established in 1979 now finds itself in the same situation as the Shah's feudal regime before it was overthrown. "This system is running out of puff," he said, "and if it doesn't want to come to the same end, then the only solution is dialogue."

Iranian leaders believed their society was truly closed, suggested Taj Eddine El Housseini, a Moroccan lecturer in international relations. Nevertheless, citizens used mobile telephones and the internet to reveal what is truly happening in Iran to the rest of the world. "There were many people hoping that the protests would end with the speech from Ayatollah Ali Khamenei, but they have just increased all the more," he said.

Omar Belhouchet, director of Algeria's El Watan newspaper, noted that something is changing in the Islamic republic: "Despite being considered a hermetically-sealed regime, the Iranian authorities have discovered, in the light of the presidential election... a new form of political challenge advanced this time by people from their entourage who until now declined to challenge them so openly."

Another Algerian newspaper, Le Temps, discussed the use of amateur video to break a local media blackout. The violence of the clashes was depicted, one journalist wrote, "in a video published online on Saturday, and seen by hundreds of thousands of Internet users, showing the bloodied face of a young woman, Neda, presented as a demonstrator shot dead".

Moez Zayoud, professor of media at the Tunisian University, said the recent election uncovered and exposed totalitarian regimes in the entire region. "Media coverage of the events in Iran showed that [these] regimes... are still unaware that tightened censorship on the modern technologies of information and communication will only lead to adverse results," he suggested.

"In the past, it was possible to besiege the few journalists who were moving against the prevailing current," Zayoud continued. "Today, it has become easy for ordinary people to take part in the production of media content."

In fact, he said, there are so many ways to disseminate information now that "it has become impossible for the eyes of censorship to reach everyone".

Zayoud concluded with a critique of the Iranian regime's response to the emerging crisis. "[T]he Iranian authorities became confused over the shaking of their image in the world, and their portrayal as election riggers and oppressors of freedom. The Iranian regime confronted that confusion with high tension... and its heightened measures of censorship on different media -- especially electronic media -- led to the circulation of a darker picture of conditions in Iran."

The professor said that Iran's premeditated closure of social networks and sites such as YouTube, Twitter, DailyMotion and Facebook was unacceptable to young people, "including those who didn't originally take part in the demonstrations... these websites have become an important part of their social lives, and it seems that the Iranian regime is still refusing to recognise these changes."
Posted by: Fred || 06/25/2009 00:00 || Comments || Link || E-Mail|| [6460 views] Top|| File under:
Who's in the News
63
[untagged]
6
TTP
3
Govt of Iran
2
al-Qaeda in North Africa
2
Govt of Pakistan
2
Iraqi Insurgency
2
Taliban
1
Takfir wal-Hijra
1
Govt of Sudan
1
al-Qaeda
1
ISI
1
Jemaah Islamiyah
1
Palestinian Authority
1
al-Shabaab
1
Global Jihad
1
al-Qaeda in Pakistan
Bookmark
E-Mail Me
The Classics
The O Club
Rantburg Store
The Bloids
The Never-ending Story
Thugburg
Gulf War I
The Way We Were
Bio
Merry-Go-Blog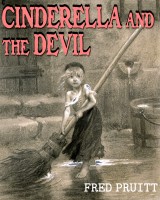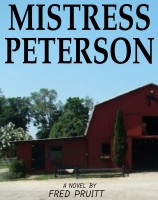 On Sale now!


A multi-volume chronology and reference guide set detailing three years of the Mexican Drug War between 2010 and 2012.

Rantburg.com and borderlandbeat.com correspondent and author Chris Covert presents his first non-fiction work detailing the drug and gang related violence in Mexico.

Chris gives us Mexican press dispatches of drug and gang war violence over three years, presented in a multi volume set intended to chronicle the death, violence and mayhem which has dominated Mexico for six years.
Click here for more information


Meet the Mods
In no particular order...


Steve White
Seafarious
Pappy
lotp
Scooter McGruder
john frum
tu3031
badanov
sherry
ryuge
GolfBravoUSMC
Bright Pebbles
trailing wife
Gloria
Fred
Besoeker
Glenmore
Frank G
3dc
Skidmark
Alaska Paul



Better than the average link...



Rantburg was assembled from recycled algorithms in the United States of America. No trees were destroyed in the production of this weblog. We did hurt some, though. Sorry.
3.238.204.31

Help keep the Burg running! Paypal: