The Axis of Evil, Again
Every nuclear-weapons state had foreign help
By BRET STEPHENS

Not 24 hours after North Korea's nuclear test last week, Iranian President Mahmoud Ahmadinejad issued a statement insisting "we don't have any cooperation [with North Korea] in this field." The lady doth protest too much.

When it comes to nuclear weapons and the means to deliver them, history offers two hard lessons. First, nearly every nuclear power has been a secret sharer of nuclear technology. Second, every action creates an equal and opposite reaction -- a Newtonian law of proliferation that is only broken with the intercession of an overwhelming outside force.

On the first point, it's worth recalling that every nuclear-weapons state got that way with the help of foreign friends. The American bomb was conceived by European scientists and built in a consortium with Britain and Canada. The Soviets got their bomb thanks largely to atomic spies, particularly Germany's Klaus Fuchs. The Chinese nuclear program got its start with Soviet help.

Britain gave France the secret of the hydrogen bomb, hoping French President Charles de Gaulle would return the favor by admitting the U.K. into the European Economic Community. (He Gallicly refused.) France shared key nuclear technology with Israel and then with Iraq. South Africa got its bombs (since dismantled) with Israeli help. India made illegal use of plutonium from a U.S.-Canadian reactor to build its first bomb. The Chinese lent the design of one of their early atomic bombs to Pakistan, which then gave it to Libya, North Korea and probably Iran.

Now it's Pyongyang's turn to be the link in the nuclear daisy chain. Its ties to Syria were exposed by an Israeli airstrike in 2007. As for Iran, its military and R&D links to the North go back more than 20 years, when Iran purchased 100 Scud-B missiles for use in the Iran-Iraq war.

Since then, Iranians have reportedly been present at a succession of North Korean missile tests. North Korea also seems to have off-shored its missile testing to Iran after it declared a "moratorium" on its own tests in the late 1990s.

In a 2008 paper published by the Korea Economic Institute, Dr. Christina Lin of Jane's Information Group noted that "Increased visits to Iran by DPRK [North Korea] nuclear specialists in 2003 reportedly led to a DPRK-Iran agreement for the DPRK to either initiate or accelerate work with Iranians to develop nuclear warheads that could be fitted on the DPRK No-dong missiles that the DPRK and Iran were jointly developing. Thus, despite the 2007 National Intelligence Estimate stating that Iran in 2003 had halted weaponization of its nuclear program, this was the time that Iran outsourced to the DPRK for proxy development of nuclear warheads."

Another noteworthy detail: According to a 2003 report in the L.A. Times, "So many North Koreans are working on nuclear and missile projects in Iran that a resort on the Caspian coast is set aside for their exclusive use."


Ok, Israel, send a couple of missiles there in the middle of the night.

No, no, no. As part of Operation Lemony Snickett, there should be a tragic hotel fire at the resort. Faulty electrical panel, you know. Terrible what happened to all those nuclear and missile project workers ...

Now the North seems to be gearing up for yet another test of its long-range Taepodong missile, and it's a safe bet Iranians will again be on the receiving end of the flight data. Nothing prevents them from sharing nuclear-weapons material or data, either, and the thought occurs that the North's second bomb test last week might also have been Iran's first. If so, the only thing between Iran and a bomb is a long-range cargo plane.

Which brings us to our second nuclear lesson. Secretary of Defense Robert Gates has lately been in Asia taking a tough rhetorical line on the North's nuclear activities. But it's hard to deliver the message credibly after Mr. Gates rejected suggestions that the U.S. shoot down the Taepodong just prior to its April test, or when the U.S. flubbed the diplomacy at the U.N. So other countries will have to draw their own conclusions.
One such country is Japan. In 2002, Ichiro Ozawa, then the leader of the country's Liberal Party, told Chinese leaders that "If Japan desires, it can possess thousands of nuclear warheads. Japan has enough plutonium in use at its nuclear plants for three to four thousand. . . . If that should happen, we wouldn't lose to China in terms of military strength."

This wasn't idle chatter. As Christopher Hughes notes in his new book, "Japan's Remilitarization," "The nuclear option is gaining greater credence in Japan because of growing concerns over the basic strategic conditions that have allowed for nuclear restraint in the past. . . . Japanese analysts have questioned whether the U.S. would really risk Los Angeles for Tokyo in a nuclear confrontation with North Korea."


It depends on who has his/her finger on the button. This term it's President Barack Hussein Obama, as he currently styles himself.

There are still good reasons why Japan would not want to go nuclear: Above all, it doesn't want to simultaneously antagonize China and the U.S. But the U.S. has even better reasons not to want to tempt Japan in that direction. Transparently feckless and time-consuming U.S. diplomacy with North Korea is one such temptation. Refusing to modernize our degraded stockpile of nuclear weapons while seeking radical cuts in the overall arsenal through a deal with Russia is another.

This, however, is the course the Obama administration has set for itself. Allies and enemies alike will draw their own conclusions.
Posted by: Steve White || 06/05/2009 00:00 || Comments || Link || E-Mail|| [6465 views] Top|| File under:
Economy
Taxpayers Should Look to Colorado
Across the country, Americans are suffering at the hands of out-of-control state governments and spending.

But guess what? There exists an immunization that helps relieve some of the pain associated with that sort of fiscal calamity.

The remedy already is working wonders in Colorado. So, one might ask, why, rather than exporting the treatment, are local Colorado officials in the process of killing it?

Colorado has enjoyed more than a decade of above-average economic growth. The state, with its low taxes and highly educated work force, is cited regularly as one of the best places to do business and live. Colorado ranks high in income and consumption levels and, not surprisingly, also has managed to avoid some of the recession's brute force.

Colorado's dynamic economy relies on a multitude of factors, but none of those factors happens to be the presence of governors or legislators. Sensible governance is made compulsory by the Taxpayer Bill of Rights and other state spending limits, which keep government lean and responsible yet also allow the state the flexibility to ask voters for more funding.

Now, as you can imagine, politicians abhor few things more than engaging in the unpleasant task of justifying their spending to the riffraff. Even more distasteful is dealing with bothersome spending limits that retard elected officials' transcendent power to help you out.

Accordingly, the bellyaching over spending caps in Colorado is ceaseless. Only a shyster politician would argue that allowing a budget to grow 6 percent over the previous year's total (and more, if you count transportation and capital projects) is unfair. Few Colorado families or businesses, I am relatively sure, enjoy that kind of latitude.

Yet this week -- only days after California voters overwhelmingly rejected their state's bid at economic anarchy -- Democratic Gov. Bill Ritter signed legislation to eliminate Colorado's spending limit, which henceforth will be referred to as "Californiacation."

For those Coloradans who still see usefulness in fiscal prudence, John Morse, a Democratic state senator from Colorado Springs, believes in you. "In the late 1400s, very few people believed the Earth was round," he explained. "By the early 1500s, we knew what was going on."

Colorado voters, treated like the dimwitted Middle Age peasantry of the 1400s, need to get their heads on straight and build a bridge to the 16th century. I agree. Morse's fight for unaccountable and disconnected government screams 1500.

Once spending limits are gone, Californiacation can begin. Having already raised property taxes -- with the help of friendly courts -- Colorado's patrons will have extra billions at their disposal. And now that the Democratic-controlled Legislature has unleashed its collective imagination and started referring to taxes as "fees," billions more will head to Denver.

Gov. Ritter has said that he would like to revisit the Taxpayer Bill of Rights question in 2011 -- bravely, a year after he runs for a second term.

What could be done with TABOR? Well, it could be eliminated. And when Morse and Ritter -- and other demagogues of doom -- push Colorado toward an Age of Enlightenment, they won't tell citizens this: Colorado governments spent almost $26 billion for the 4.3 million living in the state in 2000. And in 2008, they spent nearly $42 billion for 4.7 million people. Imagine what might have occurred without TABOR. Or just imagine California today.

In truth, TABOR forces elected officials to justify every penny they spend and constrains them to rational growth. In many ways, it cleans up government by stripping bureaucrats of power -- and nothing, I assume, is more bothersome to them.

More immediately, TABOR has helped insulate the average Colorado taxpayer from the disasters of overspending and mitigate a recessionary economy.

Other states serious about protecting taxpayers should take notice.

While they still can.

Posted by: GolfBravoUSMC || 06/05/2009 07:31 || Comments || Link || E-Mail|| [6469 views] Top|| File under:
Home Front: Politix
Pelosi's Pork Problem
Picture a freight train roaring down the tracks. Picture House Speaker Nancy Pelosi positioning her party on the rails. Picture a growing stream of nervous souls diving for the weeds. Picture all this, and you've got a sense of the Democrats' earmark-corruption problem.

This particular choo-choo has the name John Murtha emblazoned on the side, and with each chug is proving that those who ignore history are doomed to repeat it. Republicans got tossed in 2006 in part for failing to police the earmarks at the center of the Jack Abramoff and other corruption scandals. Mrs. Pelosi is today leaving her members exposed to an earmark mess that might make Abramoff look junior varsity.

Federal investigators are deep into a criminal investigation of PMA Group, a now-defunct lobby shop founded by a former aide to Mr. Murtha, Pennsylvania's 18-term star appropriator. The suspicion is that some members of Congress may have peddled lucrative earmarks to PMA clients in exchange for campaign contributions. To get a sense of this probe's scope, consider that last year alone more than 100 members secured earmarks for PMA clients.

Mr. Murtha, who in the past two years alone directed $78 million to PMA companies, has so far not been accused of wrongdoing and has proclaimed his innocence. The feds, for their part, are picking up speed. Federal agents have raided PMA, as well as a defense contractor to which Mr. Murtha had directed earmarks, Kuchera Defense Systems. By last week, Mr. Murtha's fellow defense appropriator and PMA-earmarker, Indiana Rep. Peter Visclosky, had disclosed he'd received subpoenas in connection with PMA, while the Navy said it had suspended Kuchera from doing business with it because of "alleged fraud."

The result is growing dissent among Democrats, on full display this week. On one side is Mrs. Pelosi, who has demanded her party protect Mr. Murtha, a man hugely responsible for her ascent. One the other side are younger, first- and second-term Democrats who won their seats off GOP scandals and who have no interest in sacrificing them at the back-scratching altar.

Republican Rep. Jeff Flake this week gave notice he was introducing his ninth resolution calling for an ethics committee investigation into PMA. This scourge of earmarks worries that, since the 1990s, some lawmakers have been "refining" earmarking, moving beyond "bring home the bacon" pork for districts and instead viewing earmarks as "fund-raising tools" -- a way to deliver money to companies that produce campaign cash. "We've crossed a line," he tells me. "And we in Congress need to understand that this is why Justice is interested."

His resolutions are forcing members to take sides, and with each vote he's peeled off a few more of Mrs. Pelosi's caucus. His first resolution, in February, got support from 17 Democrats. These were folks like California's Jerry McNerney, who spent his 2006 campaign lashing his GOP rival to Abramoff. And New Hampshire's Paul Hodes, who in the same year criticized his opponent for failing to return campaign donations from former House Majority Leader Tom DeLay.

By last month's Flake resolution, 29 Democrats had jumped on board. Welcome Mike Quigley, newly elected in Illinois after a campaign focused on Rod Blagojevich. Welcome, too, New York's Scott Murphy, who in March squeaked out a special-election victory after attacking his opponent on ethics. Some Democrats have fretted that even lining up with Mr. Flake won't provide adequate cover from a possible Murtha train wreck. In April, Mr. Hodes and Arizona Rep. Gabrielle Giffords debuted a bill to ban lawmakers from taking contributions from companies on whose behalf they've requested earmarks.

Mrs. Pelosi has relentlessly fought to tamp down this uprising. In April, she recruited the former top Democrat on the ethics committee, Howard Berman, to lecture members in a closed-door meeting as to why they should continue to oppose Mr. Flake. In May, as the House prepared for another vote, Mrs. Pelosi's assistant, Rep. Chris Van Hollen, sent an email to staffers warning "Don't Be a Flake" and making clear defections would not be viewed charitably.

But the news of the Visclosky subpoena, and the possibility of another Flake vote, this week threatened a mass revolt. Majority Leader Steny Hoyer pre-empted Mr. Flake with his own resolution calling on the ethics committee merely to disclose whether it is already looking at PMA. Democrats then watered this down further by referring the resolution to committee, where it can be buried. Many of the GOP's biggest earmarkers, in particular Alaska's Don Young and Florida's Bill Young, went along with this charade, proving Republicans have yet to exorcise their own earmark demons.

As political cover goes this is pretty scant, and Democrats are in control. If and when this train derails, the exposure could be huge. For Mr. Flake, it's all a bit mindboggling. "This is a well-trodden path of denial that we Republicans already walked down. Democrats are now walking down that path. Philosophically, it's nuts."
Posted by: GolfBravoUSMC || 06/05/2009 07:20 || Comments || Link || E-Mail|| [6463 views] Top|| File under:
Who's in the News
51
[untagged]
4
TTP
3
Govt of Pakistan
2
Govt of Iran
1
Hezbollah
1
Iraqi Insurgency
1
Islamic Courts
1
Jamaat-e-Islami
1
TNSM
1
al-Qaeda in Europe
1
al-Qaeda
1
al-Shabaab
Bookmark
E-Mail Me
The Classics
The O Club
Rantburg Store
The Bloids
The Never-ending Story
Thugburg
Gulf War I
The Way We Were
Bio
Merry-Go-Blog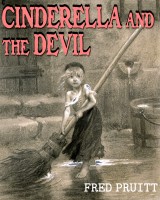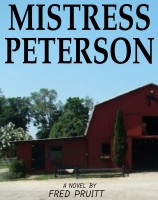 On Sale now!


A multi-volume chronology and reference guide set detailing three years of the Mexican Drug War between 2010 and 2012.

Rantburg.com and borderlandbeat.com correspondent and author Chris Covert presents his first non-fiction work detailing the drug and gang related violence in Mexico.

Chris gives us Mexican press dispatches of drug and gang war violence over three years, presented in a multi volume set intended to chronicle the death, violence and mayhem which has dominated Mexico for six years.
Click here for more information


Meet the Mods
In no particular order...


Steve White
Seafarious
Pappy
lotp
Scooter McGruder
john frum
tu3031
badanov
sherry
ryuge
GolfBravoUSMC
Bright Pebbles
trailing wife
Gloria
Fred
Besoeker
Glenmore
Frank G
3dc
Skidmark
Alaska Paul



Better than the average link...



Rantburg was assembled from recycled algorithms in the United States of America. No trees were destroyed in the production of this weblog. We did hurt some, though. Sorry.
3.235.179.111

Help keep the Burg running! Paypal: