-Signs, Portents, and the Weather-
Report: Climate change crisis 'catastrophic'
The first comprehensive report into the human cost of climate change warns the world is in the throes of a "silent crisis" that is killing 300,000 people each year.

More than 300 million people are already seriously affected by the gradual warming of the earth and that number is set to double by 2030, the report from the Global Humanitarian Forum warns.


I'd be one of them if it wasn't for Air Conditioning.




And if that number doesn't motivate you they'll triple it. Then they'll quadruple it. Whatever it takes to make you subservient ...


"Climate change is the greatest emerging humanitarian challenge of our time, causing suffering to hundreds of millions of people worldwide," said the forum's president, former U.N. Secretary-General Kofi Annan.


You mean like Kim Jong Ill? Hoogo Chavez? Nutjob? Mugabe?


In a statement accompanying the report's release in London Friday, Annan said that it gave the world a glimpse of a grim future if Member States fail to reach a "global, effective, fair and binding" outcome on climate change at the United Nations Climate Conference in Copenhagen in December.

"I hope that all Member States will go to Copenhagen with the political will to sign up to an ambitious agreement to tackle climate change," he said. "As this report shows, the alternative is greater risk of starvation, migration and sickness on a massive scale."


Good thing you guys don't have to worry about it.


The report's startling numbers are based on calculations that the earth's atmosphere is currently warming by 0.74 degrees celcius. The Global Humanitarium Forum says that temperatures will rise by almost two degrees celcius, regardless of what's agreed in Copenhagen.


The latest I read said that if the rise were actually to happen, it would be over a 500 year span. Kinda hard to get excited about that, which is why the time span is not mentioned.

"No matter what," the report concludes, "the suffering documented in this report is only the beginning." A rise of two degrees, it says, "would be catastrophic."

Of the 300,000 lives being lost each year due to climate change, the report finds nine out of 10 are related to "gradual environmental degradation," and that deaths caused by climate-related malnutrition, diarrhea and malaria outnumber direct fatalaties from weather-related disasters.


So let's improve food distribution by building roads and ending wars, install decent sanitation to provide healthy water, and spray DDT on the inner walls of building to kill malaria-carrying mosquitos. Real problems solved.

The vast majority of deaths -- 99 percent -- are in developing countries which are estimated to have contributed less than one percent of the world's total carbon emissions.


How about water vapor? Do they make any water vapor in third world countries? How about cows? Could we get them more miniature cows? And get them to lay off the veal, too.


The report warns climate change threatens all eight of the Milliennium Development Goals, which include eradicating extreme poverty and hunger, and reducing child mortality and the spread of diseases including HIV/AIDS and malaria.


Boy, if it hadn't been for Global Warming the bleeding hearts might have actually accomplished all this. Oh well, better luck changing human behavior next time.


Around 45 million of the 900 million people estimated to be chronically hungry are suffering due to climate change, the report says.


I thought that chronic hunger is mostly due to poor food distribution. Of course, there is also soil degradation and water shortages.

Within 20 years that number is expected to double.


How can things be so horrid if the survival rate of the next generation is so high that the population in affected areas is expected to double? Perhaps they ought to work on that problem instead.

At the same time food production is expected to fall, driving food prices up 20%.


That doesn't compute. If population will double, but food production will fall, I would expect food prices to go up 220% at least... over twenty years. But I recall being told that prices in the U.S. have historically gone up 100% per decade, so a projected increase of only 20% over two decades suggests humanity will be doing something very right.

The countries considered to be most vulnerable are those in the semi-arid dry land belt that runs from the Sahara/Sahel to the Middle East and Central Asia, Sub-Saharan Africa, South and Southeast Asia, Latin America and parts of the U.S., small island states and the Arctic region.

Australia is singled out as the developed country most vulnerable to the direct impacts of climate change, and to the indirect impact of climate stress in neighboring countries. Over the past 15 years, the combination of rising temperature and lower rainfall has produced the worst drought in the country's recorded history.


Of course, most of Australia's weather history is unrecorded, so this claim is quite misleading.

While developed countries -- including Australia -- have committed funds to counter the impact of climate change, the Global Humanitarian Forum says developing nations need a dramatic injection of funds -- up to 100 times more than is currently available to help them adapt to the changes.

The total economic cost of climate change each year is thought to be $125 billion, although the Forum warns that figure may be too conservative and doesn't take into account the impacts on "health, water supply and other shocks."

The Forum's report comes just six months before the meeting in Copenhagen which aims to forge a post-Kyoto climate agreement for 2012 and beyond. The group says the talks could "well be the last chance for avoiding global catastrophe."


That ought to give them something to talk about.


A group of 20 Nobel-prize winning, scientists, economists and writers added their voice to the call for immediate global action after meeting in London this week.


That's going to happen. I thought Nobel prize winners were supposed to be smart.


In a statement titled "The St James's Palace Memorandum," the group said the temperature rise must be contained to two degrees celsius if the world is to avoid "unmanageable climate risks."

To do that, they said global carbon emissions must start falling by 2015. They set a benchmark of a 50 percent cut by 2050, which they said could only be achieved if developed nations slash their emissions by 25 to 40 percent by 2020.

They also called for an "unprecedented" partnership between government and business to create low carbon energy infrastructure including "smart grids" to distribute and store renewable energy. And, for a solution to rainforest protection, without which, they said, "there is no solution to tackling climate change."


By the way, does anyone know why Greenland is named Greenland?




When is Europe going to embark on a serious program of reforestation to replace the ongoing clearing that started in the Roman Classical period? The beam in your eye vs. the mote in others', my dears.
Posted by: gorb || 05/29/2009 07:17 || Comments || Link || E-Mail|| [6487 views] Top|| File under:
Europe
Ghosts of the '60s in Germany - WSJ
The past can never be predicted, and perhaps never more so than when it comes to the German left. Two years ago, we learned that Nobel Laureate Günter Grass -- the literary scourge of all things fascist, especially America -- had himself been a member of the Waffen SS. Now comes another zinger that casts the radical political and social upheavals of the late 1960s in new and revealing light.

The historical surprise concerns a turning point whose ripple effects were felt in Europe and beyond. On June 2, 1967, a West German policeman fatally shot an unarmed, 26-year-old literature student in the back of his head during a demonstration in West Berlin against the visiting Shah of Iran. Benno Ohnesorg became "the left wing's first martyr" (per the weekly Der Spiegel). His dying moments captured in a famous news photograph, Ohnesorg galvanized a generation of left-wing students and activists who rose up in the iconic year of 1968. What was a fringe soon turned to terrorism.

To them his killer, Karl-Heinz Kurras, was the "fascist cop" at the service of a capitalist, pro-American "latent fascist state." "The post-fascist system has become a pre-fascist one," the German Socialist Student Union declared in their indictment hours after the killing. The ensuing movement drew its legitimacy and fervor from the Ohnesorg killing. Further enraging righteous passions, Mr. Kurras was acquitted by a court and returned to the police force.

Now all that's being turned on its head. Last week, a pair of German historians unearthed the truth about Mr. Kurras. Since 1955, he had worked for the Stasi, East Germany's dreaded secret police. According to voluminous Stasi archives, his code name was Otto Bohl. The files don't say whether the Stasi ordered him to do what he did in 1967. But that only fuels speculation about a Stasi hand behind one of postwar Germany's transformative events.

Mr. Kurras, who is 81 and lives in Berlin, told the Bild am Sonntag newspaper that he belonged to the East German Communist Party. "Should I be ashamed of that or something?" He denied he was paid to spy for the Stasi, but asked, "What if I did work for them? What does it matter? It doesn't change anything." Mr. Kurras may be the monster of the leftist imagination -- albeit now it turns out he is one of their own.

To answer his last question, this revelation matters. It belies yet again the claims of the '68 hard left, passed on to our times as anti-globalization riots, that a free market and liberal democracy are somehow "fascistic." This brand of intolerance is at core prone to violence. The true, ruthless heirs to National Socialism and the Gestapo were the East German regime and the Stasi, the Soviets and the KGB. And in turn, some of the terrorist groups that emerged from the radicalization of the 1960s.

Present in Berlin that June day in 1967 were Ulrike Meinhof and Gudrun Ensslin, who went on to found the "Baader-Meinhof Gang," aka the Red Army Faction. From 1968 until 1991, the RAF carried out dozens of kidnappings, bombing and murders -- all to fight the "roots of capitalism" and a "resurgent Nazi state." As 1968 historian Paul Berman notes, the most famous terrorist organization born in this era was the Palestinian Liberation Organization. The analogue in the U.S. became the Weather Underground.

Some '68ers grew up and peeled away. Others took time to see its dark side. An early reveille came at the 1972 Munich Olympics, when PLO gunmen aided by a leftist German group, the Revolutionary Cells, took hostage and killed 11 Israeli athletes and coaches. The 1974 publication of Alexander Solzhenitsyn's "Gulag Archipelago" was another. So was Pol Pot, the Vietnamese boat people; the list goes on.

Historical amnesia makes us vulnerable to repeating mistakes. Particularly in an America, where many quickly forgot the lessons of the Cold War and of 9/11. More than most nations, Germans are condemned to a living history. That turns up the kinds of surprises that force a hard re-examination of the past and the present.

Posted by: Besoeker || 05/29/2009 16:21 || Comments || Link || E-Mail|| [6507 views] Top|| File under:
No time to cut missile defense
By William Cohen

This weekend, North Korea followed through on its threat and tested a nuclear weapon - one far more powerful than the weapon it tested in 2006. In recent weeks, the regime has tested an intercontinental ballistic missile, expelled international monitors, declared that it will withdraw from international six-party talks, and threatened to restart the nuclear facilities that provided the atomic fuel for its weapons.

These actions make clear that the tepid international response to North Korea's missile tests in April has emboldened Pyongyang to think it can once again intimidate the world with its misbehavior. We must not make the same mistake in response to this new provocation.

When North Korea tested a ballistic missile last month, most of the world wanted to sweep the event under the table. The launch was widely dismissed as a failure because the regime did not achieve its stated goal of putting a satellite into orbit. Press reports mocked North Korean leader Kim Jong-il's claims that the satellite is now circling the earth, and his statements expressing "great satisfaction" with the results.

If we assume, however, that the objective was not to bring satellite radio to every impoverished household in North Korea, but to extend the range of the Taepodong-2 ballistic missile, then North Korea's leader had reason to be satisfied.

In 1998, North Korea tested a ballistic missile that traveled slightly more than 1,000 miles. With this most recent test, Pyongyang succeeded in launching a missile that traveled nearly 2,000 miles. One day, it might be possible for North Korea to place parts of the U.S. within range of its missiles. It would, of course, be folly for North Korea to consider doing so, but its mere possession of such capability would reduce the scope of U.S. foreign-policy options in dealing with the regime.

Even if one doubts the muscularity of North Korea's missile capability, Kim Jong-il can take comfort that he's in the company of the U.N. Security Council when it comes to a lack of credibility.


I think he means that both Bambi and the UNSC have a similar lack of credibility.

President Obama stood firm in his position that the North Korean launch was a violation of Security Council Resolutions 1718 and 1695. Together with Japan and South Korea, his administration has pressed hard for a Security Council resolution imposing new sanctions on North Korea for its missile launch. Speaking in Prague after the North Korean launch, President Obama declared: "Rules must be binding. Violations must be punished. Words must mean something." The president is right, of course, but unfortunately, China and Russia would agree only to a nonbinding "presidential statement."


In other words, the words meant nothing. That's what we've come to expect from the U.N., and by itself it would have meant nothing. A forthright U.S. president would have spoken, quiet maneuvers would have occurred backstage, and Kimmie would have understood what his limits were.

Tough words, without tough action, means that Kim Jong-il can tell the world "tough luck" - which is precisely what he has done in recent weeks.


The actions didn't need to be too aggressive: a reminder to Kimmie that we can close the financial world off to him at any time, for example, would have been enough. Now the Norks are talking about restarting a naval war in the Yellow Sea.

Since words have no impact upon North Korea's stratagems and actions, the U.S. should say little in response and give that country even less when it comes to economic assistance. Kim Jong-il has built a throne of swords; he should be made to sit on it.

It should be noted that the rationale for constructing a missile-defense system was not only to defend our homeland against the mad or messianic of limited means, but also to serve as a last resort against an accidental launch of an ICBM by a major power.


Missile defense was also meant to reassure our allies. Japan invested heavily in this with us and took comfort in having an SM-3 and Advanced Patriot system ready to go when Kimmie fired his Taepodong missile. If we cut back funding, who picks up the slack? The Japanese might for themselves, but the Euros, the SKors, etc are out of luck. And we can't just shrug and say "that's your problem", because a nuclear-tipped missile is everyone's problem.

Reducing the funding commitment to our missile-defense system by $1.4 billion, as the Obama administration has done, sends the signal that we do not take the threats of rogue regimes seriously, and are willing to take the risk that current technologies are sufficient to prevent devastating accidents or miscalculations.

Given the disturbing geopolitical events that are now unfolding, it is imperative that we err on the side of safety. The consequences are too grave to allow our leadership to claim at some future time that they were taken by surprise.

Cutting missile-defense funding at this critical juncture sends the wrong signal to both our adversaries and our allies. It would embolden North Korea, Iran and other rogue states to pursue missiles of increasing range. It would also confuse our allies and undermine their trust in America's security guarantees. If the United States is vulnerable to the threat of a missile attack by a rogue state, allies could lose confidence in America's nuclear deterrent - which could lead nations such as Japan to pursue a nuclear deterrent of their own.


"Could lose confidence"? Let's guess that Tokyo already has. Let's guess that Seoul and Taipei already have. Let's understand the implications of our guess -- Japan can have nuclear weapons, if it wishes, in less than a year, and thermonuclear weapons in less than two. Seoul wouldn't be too far behind. Taipei might start thinking about a program.

Let's guess that Israel understands that Bambi won't back them up, won't keep them under the U.S. nuclear deterrent, and that they'll have to deal with the existential threat of Iran all on their own. That sure does lend to stability, doesn't it?

Finally, the Europeans would realize, eventually, that they're the frog in the boiling pot of water: by the time they realize that why, yes, Iran really is seeking nuclear weapons and IRBM delivery systems, and that they also are outside the U.S. deterrent umbrella, the water will be boiling and they'll have no defense.

Sending a clear message that America is committed to ballistic-missile defense would advance our nonproliferation goals. It would strengthen the hand of our diplomats as they seek to denuclearize the Korean Peninsula and help persuade Iran to give up its pursuit of nuclear weapons. It would dissuade rogue regimes from investing in ballistic missiles in the first place - because they know that America and our allies are building and deploying the means to neutralize this threat. And it would strengthen our alliances - by increasing confidence in America's deterrent and allowing us to continue collaboration on defensive measures, instead of encouraging allies to build offensive capabilities.

William S. Cohen, chairman of the Cohen Group, served as secretary of defense from 1997 to 2001 and is a former Republican senator from Maine.
Posted by: Steve White || 05/29/2009 00:00 || Comments || Link || E-Mail|| [6473 views] Top|| File under:
India-Pakistan
Why did the Taliban attack the ISI?
The link is via Instapundit, and looks to be a fairly good analysis answering the question we all should be asking: Why did the Taliban attack the ISI? If Fred, or john frum, or any of our other esteemed analysts want to take a swing at this piece, please do so.

An emailed question from an editor at [Forbes] asked me: "Why has the Taliban just attacked the ISI? Isn't that like biting the hand that feeds?"

This question was in response to the commando-style attack at Lahore, Pakistan, on May 27, 2009, which targeted the Lahore Police and the local office of the Inter-Services Intelligence (ISI), killing 15 police officers, a colonel of the ISI and 10 other people.

While analyzing the Lahore attack, one has to keep in mind certain ground realities: The first is that there are Talibans and Talibans, and within each Taliban there are mini-Talibans. There are virtually as many Talibans in the Pashtun belt as there are tribal sirdars (leaders).

The second ground reality is the clear distinction in behavior and operations between the "Neo Taliban" of Afghanistan, headed by Mullah Mohammad Omar, based in Quetta, Pakistan, and the various Pakistani Talibans led by tribal sirdars such as Baitullah Mehsud of South Waziristan; Hakeemullah Mehsud, who is responsible for operations in the Khyber, Kurrum and Orakzai areas; Maulana Fazlullah of the Tehrik-e-Nifaz-e-Shariat-e-Mohammadi (TNSM), who is a native of Swat; and Sufi Mohammad, his father-in-law, who is actually from Dir and not Swat. Of these various Talibans, only the Neo Taliban of Mullah Mohammad Omar, which was created by the ISI in 1994 when Benazir Bhutto was prime minister, still owes its loyalty to the ISI and the Pakistan government.

The Neo Taliban is active against the U.S.-led NATO forces in Afghan territory from sanctuaries in Pakistan, but it has never been involved in an act of terrorism in Pakistani territory against Pakistani targets, whether from the army, the ISI or the police. All the attacks on Pakistani territory and on Pakistani government targets were carried out by different Pakistani Taliban groups or by the Jaish-e-Mohammad (JEM)--which has transferred its headquarters from Bahawalpur to Swat--and the Lashkar-e-Jhangvi (LEJ), an anti-Shia terrorist organization.

The third ground reality is the distinction between the Pakistani Punjabi Taliban and the Pakistani Pashtun Taliban. Though they advocate the same Wahabized Islamic ideology based on the Sharia, their ethnic compositions differ. The term Punjabi Taliban is used to refer to the Harkat-ul-Mujahideen (HUM), the Harkat-ul-Jihad-al-Islami (HUJI), the Lashkar-e-Toiba (LET), the Jaish-e-Mohammad (JEM) and the LEJ (above). Punjabis constitute the majority of their cadres. All of them except the JEM are of the 1980s and 1990s vintage. The JEM was born in 2000 through a split in the HUM.

Of these organizations, the LET, like the Neo Taliban, is the favored tool of the ISI, which uses the Neo Taliban in Afghanistan and the LET against India. Like the Neo Taliban, the LET, too, has never attacked a Pakistani target in Pakistani territory. In fact, there has never been a confirmed instance of an attack by the LET on foreign targets in Pakistani territory, lest it create problems from the ISI. The JEM and the LEJ, however, never hesitate to attack Pakistani government targets, either on their own or at the instance of al-Qaida. The attitude of the HUM and the HUJI is ambivalent.

The fourth ground reality is that, while the Pakistani Punjabi Taliban and the Neo Taliban have been in existence for over a decade, the Pakistani Pashtun Talibans are products of the commando raid into the Lal Masjid (Red Mosque) in Islamabad in July 2007, in which a large number of Pashtun tribal children, many of them girls, were killed. It was after this that tribal sirdars, including Fazlullah, Baitullah and Hakeemullah, called for a jihad against the Pakistan army and the ISI in retaliation for the raid. While the TNSM has been in existence since the early 1990s, the Tehrik-e-Taliban Pakistan (TTP) was born after the Lal Masjid raid.

The various tribal sirdars, who are supporting the TTP, repeatedly make the following points: First, they did not want to fight against the Pakistan army; it was the army which forced them to take up arms against it by raiding the Lal Masjid and killing their children. Second, their real enemy is the U.S.-led NATO force in Afghanistan, not the Pakistan army. They are fighting against the Pakistan army because it prevents them from assisting the Neo Taliban against the U.S.-led NATO forces. Third, they will stop fighting against the Pakistan army if it makes amends for the alleged massacre of tribal children in the Lal Masjid, removes restrictions on entering Afghanistan to fight against NATO troops and stops assisting those troops in their war against the Neo Taliban.

The Pakistan army is facing difficulties in its operations against the various Pakistani Pashtun Taliban groups, because the latter have many Pashtun ex-servicemen from the Pakistani army assisting them--retired officers as well as other ranks. The attack by the Pakistani Taliban against the ISI at Lahore was not its first attack against the ISI. It had attacked the ISI twice before, in Islamabad and Rawalpindi, inflicting even greater casualties than it was able to do in Lahore--which, for sure, will not be the last of these attacks.

Bahukutumbi Raman is a retired officer of the Indian intelligence service. He is director of the Institute For Topical Studies in Chennai, India.
Posted by: Seafarious || 05/29/2009 10:46 || Comments || Link || E-Mail|| [6519 views] Top|| File under:
Who's in the News
48
[untagged]
4
al-Qaeda in Pakistan
2
TTP
2
Govt of Pakistan
1
al-Qaeda
1
Hezbollah
1
Thai Insurgency
1
al-Qaeda in North Africa
Bookmark
E-Mail Me
The Classics
The O Club
Rantburg Store
The Bloids
The Never-ending Story
Thugburg
Gulf War I
The Way We Were
Bio
Merry-Go-Blog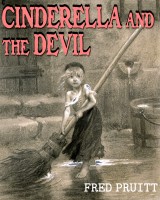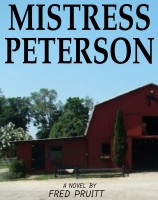 On Sale now!


A multi-volume chronology and reference guide set detailing three years of the Mexican Drug War between 2010 and 2012.

Rantburg.com and borderlandbeat.com correspondent and author Chris Covert presents his first non-fiction work detailing the drug and gang related violence in Mexico.

Chris gives us Mexican press dispatches of drug and gang war violence over three years, presented in a multi volume set intended to chronicle the death, violence and mayhem which has dominated Mexico for six years.
Click here for more information


Meet the Mods
In no particular order...


Steve White
Seafarious
Pappy
lotp
Scooter McGruder
john frum
tu3031
badanov
sherry
ryuge
GolfBravoUSMC
Bright Pebbles
trailing wife
Gloria
Fred
Besoeker
Glenmore
Frank G
3dc
Skidmark
Alaska Paul



Better than the average link...



Rantburg was assembled from recycled algorithms in the United States of America. No trees were destroyed in the production of this weblog. We did hurt some, though. Sorry.
3.238.225.8

Help keep the Burg running! Paypal: