Home Front: Politix
California has become liberalism's "canary in the coal mine."
Once, California was known as the "Golden State." No more. It's struggling with a fiscal crisis of epic proportions. And voters are so disgusted with the ineptitude and waste of a state legislature dominated by liberal Democrats that they are poised to vote down a $16 billion tax increase and a slew of propositions allegedly intended to beat back fiscal Armageddon.

If residents of the other 49 states haven't focused on California's plight yet, they should. In a real sense, California has become liberalism's "canary in the coal mine." It is an instructive - and frightening - warning of the toll exacted by the kind of leftism now in vogue in Washington, D.C.

Put simply, California is in desperate fiscal straits because it has become a place where government works for only two constituencies: Those who need public assistance, and unions. Sacramento is so busy responding to the needs of the one and the demands of the other that the legitimate expectations of regular, taxpaying citizens have been completely ignored.

For union members, life is good. California teachers earn 25% more than the national average, even though some of the most incompetent, indifferent or downright dangerous of them cannot be fired because of concessions won by the teachers' unions. The SEIU is so powerful that some of its members were able to listen in on a phone call between the Obama administration and the state - which resulted in the President's threat to withhold stimulus money if the cash-strapped state made even modest cuts in the salaries of unionized home health care employees. In fact, state government is routinely held hostage by public employee unions; not surprising when one considers that California is home to 356,000 state workers - 9.3 of them for every 1,000 residents.

Similarly, if one is an illegal alien or in need of public aid, California works well, offering a panoply of health and other welfare services with few questions asked. Just last week, in fact, Democrats in the state legislature opposed requiring welfare recipients who failed to complete a drug treatment program to take random drug tests in order to continue receiving benefits. And California spends in excess of $5 billion per year on illegal immigrants and their families, offering a menu of health care services that includes non-emergency care, long-term nursing home care, and abortions.

To pay for all of this, California has the highest top personal income tax rate and the highest sales tax rate in the country. Corporate taxes are high, too. And yet regular taxpayers have little to show for the exorbitant sums extracted from them by state government.

How times change. Forty years ago, California's roads and schools were the envy of the country. Now, of course, highways are jammed, and schools languish near the bottom of nationwide rankings. Hospitals are overcrowded, as are prisons. And contrary to the claims of those on the left, the problem isn't inadequate "investment," i.e., spending. Forty years ago, the state spent $1240 for every man, woman and child in the state, in today's inflation-adjusted dollars. Now, it spends more than double that amount - $3200 per person - even as ordinary citizens' quality of life has plummeted. No wonder voters are poised to reject the politicians' propositions, which would require another $16 billion in tax increases!

What's become apparent from the California debacle is that government is perhaps capable of doing a little bit for everyone, or everything for a few. But liberalism's golden promise of an efficient government that does everything for everyone is nothing but a pipe dream - and an expensive, destructive one at that.

If Americans are smart, they'll learn from California's example. There's something eerily familiar about President Obama's close embrace of government employees and unions - along with his historically budget-busting "investments" in all manner of services - coupled with his call for higher taxes.

In California, we've seen it all before. And believe me, it isn't pretty.
Posted by: GolfBravoUSMC || 05/19/2009 17:52 || Comments || Link || E-Mail|| [336069 views] Top|| File under:
Gen. Jones USMC. This certainly didn't take long.
Gen. Jones and the Anonymous Long Knives

The knives are out. The tom-toms are beating. And by Washington standards it's soon. Usually the trashing of the national security adviser takes longer.

In recent days articles have appeared in The Post and the New York Times questioning the abilities of retired four-star Gen. Jim Jones, the former commandant of the Marine Corps and former NATO commander. Of all the power games in Washington, this one probably has the highest stakes. This is dangerous to the players and to the country.

The national security adviser is the person who sees the president most often and has his ear. Each adviser has his or her own style. Jones is reserved, confident and low-key; this does not sit well with his detractors. Traditionally the job of the national security adviser is to synthesize information between the secretary of state and the secretary of defense. This person is meant to listen to all voices and then present them to the president along with his own advice. Success or failure depends on the adviser's relationship with the president. Period. National security adviser is the most coveted job in foreign policy, even more so than secretary of state, under the thinking that while the secretary is traveling the globe, being America's ambassador to the world and eating a lot of bad food at boring banquets, the adviser is in Washington making and overseeing policy.

There is always pushback, sometimes from State, sometimes from the Pentagon. In the Bush administration, Condoleezza Rice could not control Defense Secretary Don Rumsfeld or his mentor, Vice President Dick Cheney, who tried to marginalize Colin Powell at State. In her case the knives were out from both sides. The knives are always anonymous.

Today, the sniping is reportedly coming mostly from State Department officials and some staffers at the White House. Jones, not surprisingly, has a good relationship with the Pentagon. So who's out to get him? Reporters across town are being called and spun. Jones is out of it, they are told, doesn't show up; doesn't speak up at meetings; works only a 12 1/2 -hour day; doesn't stand next to the president in photographs; doesn't like to give interviews. Funny, but those all sound like things the national security adviser should be doing. Reporters are protecting their sources, but Hillary Clinton is apparently not behind the stories. She likes her job, those who have been spun say, and gets along well with Jones.

Meanwhile, the stakes are higher than ever: Iraq is not resolved. Iran could go nuclear at any moment. Pakistan, already a nuclear state, is chaotic. Afghanistan is hanging on by a thread. The Arab-Israeli peace talks have stalled. And that's not to mention North Korea and other hot spots. If ever there was a time to work as a team, this is it. If the leaders of those hot spots think that the Americans are internally divided and do not respect each other or that President Obama is too weak to control the sniping around him, it could be harmful to our foreign policy.

To be sure, Jones operates differently than many of those around him. His is a military staff style. Jones didn't seek this job and doesn't need it. He has no agenda except to serve the president. He is not interested in personal power. To some in Washington this is difficult to understand. After all, here is a man secure enough that he doesn't need to drape himself around the president in photos, to dominate meetings with his views, to assert himself publicly. He has already proved himself. He could be out making a fortune and taking his family on boat rides.

Obama has said many times that he wants to hear all voices. He famously assembled a team of rivals. And if those who are sniping think Jim Jones is not doing a good job, they should go directly to the president, not leak and spin to the press. That's their duty. Obama is not afraid to cut his losses. He did that with Jim Johnson, one of the vice presidential vetters, when questions arose about his role in the Fannie Mae scandal. Tom Daschle and Bill Richardson were dropped from Cabinet appointments. Which is why Obama should put an end to this sniping. Either Jones is doing a good job or he is not. If he is not, the president should make a change. If the president continues to have confidence in Jones, those who are attacking him should beware. They are messing with the wrong dude. Those ribbons on his uniform were not awarded for nothing.
Posted by: Besoeker || 05/19/2009 08:01 || Comments || Link || E-Mail|| [336076 views] Top|| File under:
America requires a dose of healthcare reality
Last week, after meeting groups representing hospitals and insurance companies, Barack Obama announced a breakthrough on reforming US healthcare. It was "a historic day", he said. The providers had made "an unprecedented commitment" to curb the system's costs, running at 16 per cent of gross domestic product. They had agreed, he said, to reduce growth in healthcare spending by 1.5 percentage points a year, enough to save $2,000bn (€1,480bn, £1,320bn) over the next decade.

Exactly how was something of a mystery. Was this an aspiration, a target or a forecast? Within hours all parties began clarifying the declaration to the point of meaninglessness. The producer groups, facing agitated members demanding an explanation, denied they promised anything. White House officials repeated the president's assertion, then withdrew it saying he had misspoken, then affirmed it again.

Political slapstick is routine on this issue. What matters is whether the administration, the healthcare industry and the US electorate are moving any closer to facing the hard choices that Mr Obama is always telling the country he is willing to confront. So far the answer is no.

The president is right that costs need to be better controlled. Nobody disagrees. The US spends vastly more than any other country on healthcare, yet fails to insure tens of millions of its citizens. Expenditures are growing faster than inflation and faster than the economy's trend growth. Yet judged by health outcomes the system gets mediocre results at best.

The US is closer to a consensus than ever before that something must be done. But what? Leaders of the House of Representatives have promised to complete a reform bill by the end of July. With that detail decided, all that remains is to work out the main points.

Cost control can and should be part of the answer, but not the larger part. Too much is expected of a new emphasis on preventing illness, bringing information technology to bear and reforming the way services are delivered. All these should be done – to improve outcomes and value for money. Experience suggests that they will do little to curb spending.

The deepest of these delusions is believing that subsidies to make health insurance near-universal will pay for themselves, through fewer visits by the uninsured to expensive emergency rooms rather than relatively cheap primary-care doctors and nurses. There will be some savings of that kind, but wider insurance will raise the consumption of health services. That is the idea, after all. No health-policy scholar I am aware of believes this change will come close to paying for itself.

Near-universal healthcare will require higher taxes. The administration said so in its budget, setting aside a "downpayment" of $600bn over 10 years. Most analysts think that comprehensive reform will cost $1,500bn or more. Even without healthcare reform, Mr Obama's long-term budget does not balance. So count on it: US taxes are going up.

A simple way to raise a lot of money would be a value added tax, which I have advocated for the US before. But at a recent congressional roundtable, health-policy scholars representing a wide range of opinion mostly preferred a different approach. They wanted to eliminate, or at least cap, the income tax exemption for employer-provided health insurance.

This would raise surprisingly large sums. Eliminating the tax break altogether would yield some $250bn a year, Jonathan Gruber of the Massachusetts Institute of Technology told the roundtable. Even capping the exemption at quite a high level – denying the tax break to insurance plans costing more than a certain amount – could go a long way to meeting the cost of wider coverage. Most of the other economists giving evidence agreed. But in a rare show of comity, the Senate finance committee's most senior Democrat and Republican were united against. This was not going to happen.

If you are to raise taxes, there is a lot to be said for scrapping the exemption. This is a tax increase that is broadly based, raises average rates more than marginal rates, affects those on high incomes more than those on low, and removes a subsidy for over-consumption of medical services. Its fatal flaw, politically speaking, is that it has another even greater advantage: it would encourage employers to drop health insurance altogether and force more workers to buy insurance for themselves.

By itself, this would leave the old and the sick at a disadvantage: losing their group coverage, they might find insurance unaffordable or unavailable. But as long as they were guaranteed affordable coverage – through subsidies, community rating, government plans or other means – breaking the link between employers and health insurance would make excellent sense. This link is, among other things, a principal cause of economic insecurity in the US: if you lose your job, you face the risk of a health-related financial catastrophe.

The standard counter-argument concerns the division of spoils between capital and labour: if an employer drops its health insurance, income is surely transferred from workers to the company. Not so. This is a fallacy, and there is plenty of evidence to prove it. What counts is total labour costs: wages plus benefits. If companies save money by dropping insurance, the labour market will clear with higher wages.

Unfortunately voters do not believe it; nor do politicians of either party. This is a great shame. If US health insurance is to remain predominantly employer-based, Mr Obama's "comprehensive health reform" is going to be a lot less comprehensive, and affordable, than it ought to be.
Posted by: GolfBravoUSMC || 05/19/2009 03:33 || Comments || Link || E-Mail|| [336064 views] Top|| File under:
Doing Penance
Words and Deeds?

This is a very strange time, in which loud public protestations of liberal morality are supposed to suspend memory itself-and override all past and current behavior.

We are in a sort of medieval mode in which the suspect wine-bibbing, fornicating priest cleverly launches a general inquisition against the use of alcohol and sex to escape scrutiny. As a general rule of thumb, the more one hears or reads about a fanatically angry official or pundit on a moral crusade, the more likely they were involved in just the sort of behavior they are railing against. We saw this on the Republican side with a Larry Craig, Duke Cunningham, and Mark Foley, but the liberal establishment has taken it to new heights.

Casting Stones

I am sure that Mr. Daschle gets around Washington more expeditiously to help others through the use of limos. Mr. Geithner is working hard to finance the government, and understandably forgot we must pay Social Security taxes. Mr. Holder can explore legitimate questions about the pros and cons of waterboarding in 2002. The Democratic Senators may now be making legitimate requests about such activity. Mr. Sullivan may rightly raise points about the illegality of these cases of torture. Al Gore may do some good in warning about climate change. And Barney Frank now may be right to suggest renting is preferable to buying for many. Perhaps Barack Obama believes that tribunals and rendition are as necessary now as he once thought them proof of Bush's sinister nature.

But the problem is not that we all can change our minds as events change, or that acts sometimes are at odds with words. Rather the rub is the vehemence in which views are expressed-and for some, the propensity to slur and slander others, and the readiness even to call for criminal penalties. Once that extremism, fueled by self-righteousness, begins, we rightly suspect the virulence comes not just from the issue in question, but rather from some deep psychological desire for penance, to expiate one's own past sins by finding their new counterparts in others.
Posted by: g(r)omgoru || 05/19/2009 03:03 || Comments || Link || E-Mail|| [336063 views] Top|| File under:
Nancy Pelosi: Martyr to Self-Righteousness
Rich Lowry, National Review

...Pelosi has uncorked Washington's least believable and most internally inconsistent denial since Bill Clinton wagged his finger over "that woman."


Pelosi's motivation for putting her reputation — and perhaps her speakership — on the line is more subtle than Clinton's. She is sacrificing her credibility on the altar of moral vanity and rhetorical excess. She is trapped under the terrible freight of the word "torture," the Left's obligatory swearword for the Bush interrogation program. Torture is a war crime, and anyone complicit in it is a war criminal. It admits of no wiggle room. For Pelosi to acknowledge she knew of torture as far back as 2002 and did nothing to stop it is to condemn herself as an unindicted co-conspirator in George W. Bush's crimes. Better to obfuscate and dodge, and remain adamant about a "truth commission," even when she can't tell the truth herself.

Pelosi's inaction years ago speaks more eloquently than her denunciations of the Bush administration since. Even if she was uncomfortable with the use of waterboarding, she clearly didn't consider it torture. If she had been told that the CIA was burning detainees with cigarettes, would she also have implicitly approved? Let's hope not. But given the choice between forswearing the simplistic and morally self-gratifying attack on Bush as a torturer, and hurling herself on a pyre in front of the national press corps, Pelosi chose self-immolation....
Posted by: Mike || 05/19/2009 12:21 || Comments || Link || E-Mail|| [336062 views] Top|| File under:
Chicago Boyz:
First, the lead paragraphs from the original story,http://www.denverpost.com/ci_12373595


WASHINGTON -- Rick Strandlof, executive director of the Colorado Veterans Alliance and the man most colleagues knew as Rick Duncan, was front and center during the 2008 political campaigns in Colorado.

He spoke at a Barack Obama veterans rally in front of the Capitol in July, co-hosted several events with then- congressional candidate Jared Polis and attacked Republican Senate candidate Bob Schaffer in a TV ad paid for by the national group Votevets.org.

And the mostly Democratic candidates he supported -- looking for credibility on veterans issues and the war -- lapped it up appreciatively....


Now, the Chicago Boyz commentary:


From a story about a fake vet who campaigned heavily for Democratic candidates, including Obama, in Colorado. [h/t Instapundit] The candidates, who claim that they were defrauded along with Colorado voters, say:

The Polis and Udall campaigns emphasize that Strandlof was a bizarre exception to the outpouring of help they received from veterans disillusioned with Bush-era policies. "His actions in no way reflect on the credibility of real veterans who supported Mark's campaign or on the importance of their issues," said Trujillo, Udall's spokeswoman.

If there were a lot of veterans disillusioned with Bush-era policies (now Obama-era policies) why did they find it necessary to rely on a fake vet? If they had dozens or hundreds of real vets ready to sign on to their campaigns what are the odds the most prominent one would be a mentally-ill fraud?

You con someone by playing to their prejudices. Strandlof conned the Democrats by presenting them a fabricated persona and history custom-designed to fit the Democratic narrative. An actor playing a vet scripted to their narrative served their purposes better than a real vet

However, the real reason they didn't check Strandolf's creditials is that they didn't care if he was real or not.

Democrats have a long history of using fake vets to win elections. John Kerry launched his political career using the fabricated testimony of fake veterans in his infamous "Winter Soldier" stunt. When he testified in front of Congress that American soldiers were committing war crimes on a daily basis "in a fashion reminiscent of Genghis Khan" he offered as supporting evidence the fraudulent testimony of dozens of people who were either never in the military or had never served on the front lines in Vietnam. Kerry never paid any political price for his lying because the Democrats simply didn't care that he had lied.

Democrats feel justified in using fake vets because of their utter contempt for the intelligence and wisdom of the electorate. Fake vets are just another version of the "What's The Matter with Kansas" mindset which holds that most American adults are simply too stupid to understand what is good for them. In this mindset, using fake vets to lie about the American conduct of a war is no more immoral than telling a child that Santa Claus exists.

Fortunately for the health of the Republic, a lot of political diversity exists in the political beliefs of America's vets and active military personnel. Should we ever see a time when the vast majority of military personnel cluster in one part of the political spectrum we will face political instability. The Democrats could easily find veterans who would doubt the wisdom of any particular war or the specific means of conducting a particular war. Why then do they time and time again use fake veterans to front their arguments?

Easy, real veterans won't lie. In 1971, John Kerry could have found thousands of real Vietnam veterans who believed the war ill conceived and ill fought but he couldn't find any real Vietnam veterans who would lie about witnessing large numbers of true war crimes. Without fake vets, John Kerry couldn't make his central argument that the American military in Vietnam had crossed over the line into Nazi-like evil.

John Kerry's lies eventually got him to within a gnat's whisker of the Presidency. Younger Democrats have watched the rise of Kerry and others of his generation who lied and they know that deceit not only works but that using it has no negative consequences. For this reason, we will always see fake vets dragged out by Democratic candidates, activists and left-leaning media. They have no reasons, either moral or practical, not to do so.

They think winning an election well worth a few days of "red faced" embarrassment.
Posted by: mom || 05/19/2009 09:44 || Comments || Link || E-Mail|| [336064 views] Top|| File under:
Sri Lanka
West's cool reception to Sri Lanka's victory
May 19 (CP): Over the weekend, Sri Lanka, the tiny third world nation made history when it wiped out the Liberation Tigers of Tamil Eelam (LTTE), a rebel outfit that pioneered the suicide jacket and got the honor from the FBI as the most ruthless terrorist organization in the world.

In history armed rebellions ended either when warring parties reached a ceasefire or some other power sharing agreement as in the case of IRA and PLO or by cession as in Kosovo or Chechnya. Never in the recent history has a democratic government been able to completely crush a separatist rebel organization without ceding the country as Sri Lanka had successfully managed to do this past weekend.

Yet the Western world is silent on this achievement.
Continued on Page 49
Posted by: tu3031 || 05/19/2009 10:41 || Comments || Link || E-Mail|| [336064 views] Top|| File under:
Syria-Lebanon-Iran
Iran's Nuclear Shopping List
Back when the Bush Administration was warning about Iran's nuclear progress, or its deadly meddling in Iraq, the typical Democratic and media response was to treat the Islamic Republic as innocent until proven guilty. This month, Democrat Robert Morgenthau supplied the proof.

In testimony to the Senate Foreign Relations Committee that was largely ignored by the media, the legendary Manhattan District Attorney opened a window on how Iran is secretly obtaining the ingredients for an arsenal of mass destruction. Mr. Morgenthau, whose recent cases have exposed illicit Iranian finance and procurement networks, has discovered what he calls "Iran's shopping list for materials related to weapons of mass destruction." They add up to "literally thousands of records."

Missile accuracy appears to be a key Iranian goal. In one of Mr. Morgenthau's cases -- the prosecution of Chinese citizen Li Fang Wei and his LIMMT company for allegedly scamming Manhattan banks to slip past sanctions on Iran -- the DA uncovered a list that included 400 sophisticated gyroscopes and 600 accelerometers. These are critical for developing accurate long-range missiles. He also found that Iran was acquiring a rare metal called tantalum, "used in those roadside bombs that are being used against our troops in Iraq and Afghanistan." So much for the media notion that Iran has played no part in killing American GIs.

Mr. Morgenthau also noted that the material shipped by LIMMT "included 15,000 kilograms of a specialized aluminum alloy used almost exclusively in long-range missile production; 1,700 kilograms of graphite cylinders used for banned electrical discharge machines which are used in converting uranium; more than 30,000 kilograms of tungsten-copper plates; 200 pieces of tungsten-copper alloy hollow cylinders, all used for missiles; 19,000 kilograms of tungsten metal powder, and 24,500 kilograms of maraging steel rods . . . especially hardened steel suitable for long-range missiles."

Lest anyone think that these materials may have innocent uses, Mr. Morgenthau added that "we have consulted with top experts in the field from MIT and from private industry and from the CIA. . . . Frankly, some of the people we've consulted are shocked by the sophistication of the equipment they're buying."

Mr. Morgenthau's information is corroborated by a staff report for the Foreign Relations Committee, chaired by Democrat John Kerry, which notes that Iran is making nuclear progress on all fronts, and that it "could produce enough weapons-grade material for a bomb within six months." The committee also notes that "Iran is operating a broad network of front organizations," and that authorities suspect "some purchases for Iran's nuclear and missile programs may have come through an elaborate ruse to avoid U.S. financial sanctions on dealing with Iranian banks."

As we've reported, Lloyds bank entered into a deferred prosecution agreement in January with Mr. Morgenthau's office in which it admitted to a $300 million "stripping" scheme designed to hide the Iranian origin of banking transfers from 2001 to 2004. Several other banks are also in the crosshairs of Mr. Morgenthau and the Justice Department.

All this should put to rest any doubts about the Iranian regime's purposes and determination. As for what the U.S. should do about it, the committee report insists that "direct engagement" must be a part of American strategy, and so it seems fated to be under the Obama Administration. The least it can do is heed Mr. Morgenthau's central point about everything he's learned about Iran's nuclear progress: "It's late in the game, and we don't have a lot of time."
Posted by: tu3031 || 05/19/2009 11:43 || Comments || Link || E-Mail|| [336064 views] Top|| File under:
Who's in the News
62
[untagged]
2
al-Qaeda
2
Govt of Pakistan
1
Iraqi Insurgency
1
Islamic State of Iraq
1
Jamaat-ul-Mujahideen Bangladesh
1
Pirates
Bookmark
E-Mail Me
The Classics
The O Club
Rantburg Store
The Bloids
The Never-ending Story
Thugburg
Gulf War I
The Way We Were
Bio
Merry-Go-Blog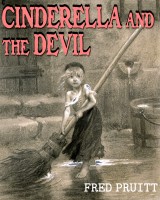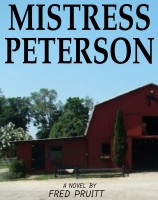 On Sale now!


A multi-volume chronology and reference guide set detailing three years of the Mexican Drug War between 2010 and 2012.

Rantburg.com and borderlandbeat.com correspondent and author Chris Covert presents his first non-fiction work detailing the drug and gang related violence in Mexico.

Chris gives us Mexican press dispatches of drug and gang war violence over three years, presented in a multi volume set intended to chronicle the death, violence and mayhem which has dominated Mexico for six years.
Click here for more information


Meet the Mods
In no particular order...


Steve White
Seafarious
tu3031
badanov
sherry
ryuge
GolfBravoUSMC
Bright Pebbles
trailing wife
Gloria
Fred
Besoeker
Glenmore
Frank G
3dc
Skidmark



Better than the average link...



Rantburg was assembled from recycled algorithms in the United States of America. No trees were destroyed in the production of this weblog. We did hurt some, though. Sorry.
3.231.217.107

Help keep the Burg running! Paypal: