-Lurid Crime Tales-
What to do with a captured pirate
Piracy is what is known as a universal crime. That means that because the pirates commit their crimes on the high seas, beyond any one country's jurisdiction, they are treated as a threat to every country.

In turn, each country may arrest pirates at sea and prosecute them at home.

At least that is how it is supposed to work.


Install yardarms on the ships of all navies. Use them in the traditional manner.
Posted by: Anguper Hupomosing9418 || 03/12/2009 09:33 || Comments || Link || E-Mail|| [6464 views] Top|| File under:
-Signs, Portents, and the Weather-
Mere coincidence?
Sammy Benoit @ "American Thinker"


Emphasis added.



It was not unexpected, but the it still burns. The reaction by Chas Freeman to his resignation was a horrible display of hate.


"I do not believe the National Intelligence Council could function effectively while its chair was under constant attack by unscrupulous people with a passionate attachment to the views of a political faction in a foreign country."
-- Ambassador Chas Freeman Jr. 3/10/09

What came out of the mouths of Chas Freeman and his supporters is nothing less than Anti-Semitism. Make no mistake about it, when they are saying that the Israel lobby controls US foreign policy, they are really saying the Jews Control US Foreign Policy. If pressed they might also tell you that the Jews control the banks and the media too.

I am not trying to suggest that anyone who is anti-Israel is anti-Jewish (although there is a very large cross-over of the two) but I am telling you that anyone who says use the term "Israel-lobby" over and over again is just being a politically correct Jew-hater.

It was an interesting debate, We talked of Saudi Ties while they talked of an Israel Lobby; we talked of his working with a Chinese company that broke the US embargo against Iran, they answered by blaming the Israel lobby; we talked about his support of Chinese human rights violations, they answered with Israel lobby. Even their constant attack on Steve Rosen, was just their way of saying, "see its that Jewish lobby trying to control the country". I was half expecting a Freeman supporter to claim that those 87 Chinese dissidents who asked President Obama to reconsider Freeman were secretly Jewish (or at least supporting the Jewish position because you know how those people love Chinese food).

And throughout the entire two week-long debate we knew exactly what the Freeman supporters were really saying "We can't defend his lack of judgment, instead we will just blame the Jews.

The ironic part is when Chas Freeman chose to resign. Yesterday, the day he withdrew was Purim, a Jewish Holiday where we celebrate a victory over a anti-Semite named Haman. Haman complained that the Jews had no respect, that they had dual loyalty and in the end he was defeated. Haman was defeated over 2,500 years ago, Haman was also defeated yesterday.


Thus be it ever so.
Posted by: Mike || 03/12/2009 16:44 || Comments || Link || E-Mail|| [6467 views] Top|| File under:
Britain
Londonistan Rising
By Ryan Mauro

Last month, the British government controversially refused entry to Geert Wilders, enforcing a ban it had placed on the Dutch parliamentarian for his anti-Islam film, Fitna. While Britain works to eliminate the "threat" from the critics of Islam, however, the British government is facing a far greater peril from the spread of radical Islam on its own territory.

The CIA reportedly has warned President Obama that Islamic extremists living in the United Kingdom are now viewed as the greatest threat to the United States. "Around 40 per cent of CIA activity on homeland threats is now in the UK. This is quite unprecedented," one British official was quoted as saying in The Telegraph.

Further heightening the threat, these extremists are becoming ever more connected with overseas terrorist networks. Dozens of British citizens are believed to have traveled to Somalia, to fight alongside Al-Qaeda-linked Islamic militants seeking to seize the country from the current government. The Somali militants are reportedly receiving funding from the large Somali community in the United Kingdom. British Muslims have also been providing Taliban forces in Afghanistan with bomb parts, while others are thought to have joined the battlefield and fought against the British military.


Too bad we can't listen in our their telephone conversations ...

Britain's terrorist networks are vast. According to a joint intelligence report by Britain's Defense Ministry, MI5 and Special Branch, there are thousands of terrorism supporters in the country. These findings echo an earlier warning from the director of MI-5 that there were at least 2,000 people in the country identified as posing a threat to national security. "It is also estimated that there are some 200 terrorist networks functioning in Britain today who are involved in at least 30 plots," The Telegraph reported in November 2008.

The pool of potential terrorist recruits appears to be growing. In 2008, the non-partisan Center for Social Cohesion released a poll of 1,400 Muslim students in the United Kingdom and found some frightening results. While there was strong support for some moderate beliefs -- including the notion that Islam is compatible with democracy and support for gender equality -- some 24 percent felt that Allah did not view males and females equally, and 33 percent favored the construction of "a worldwide Caliphate based on Sharia law."

Sharia law, indeed, already has found purchase on British soil. For example, the British judicial system must now enforce the decisions of Sharia-based courts. Although participation in the Sharia system is voluntary, similar to accommodations made for orthodox Jews, such parallel courts are bound to conflict with the values of the Western system of justice. They also serve as the infrastructure necessary for Islamist leaders to institute Sharia law in Britain's Muslim communities. Hence there is understandable concern that some Muslim citizens, particularly women, will be forced "voluntarily" to submit to this form of justice, lest they be labeled apostates.

Younger generations of Muslims make up another concern. The websites of some Muslim schools have been found to be promoting extremist thinking and have pushed children to isolate themselves from the surrounding culture and society. Some websites denounced Harry Potter, chess, Monopoly, Ludo, draughts and even cricket as un-Islamic and one even linked to a website that promoted jihad. Another website claimed that women should remain indoors and that rape victims shared partial blame for their attack. This type of teaching contributes to the lack of assimilation that fuels radicalism and leads to creation of "No-Go Zones" -- essentially, Muslim states within states shut off from mainstream British society.

The British government's reaction to the Islamist offensive has largely been to placate the most radical voices in the Islamic community. Thus, the government has gone to great lengths to make sure that "those who want to spread extremism" by criticizing Islam, like Geert Wilders, don't set foot inside Britain. By refusing entry to Wilders, the British government won the praise of the Muslim Council of Britain, which was co-founded by Muslim Brotherhood member Kamal Helbawy, a supporter of Hamas who said in 1992, "Do not take Jews and Christians as allies, for they are allies to each other." Ironically, Helbawy himself was denied entry into the United States in 2006.

While standing up to Western "extremists" like Wilders, UK authorities have not been nearly so strident in stopping those who preach hatred in the name of Islam. A Lebanese journalist named Ibrahim Moussawi, who has acted as a spokesperson for Hezbollah and worked for their Al-Manar television station, is now being given permission to visit the United Kingdom -- this despite the fact that, in 2002, he was quoted in The New Yorker decrying Jews as "a lesion on the forehead of history."

In a dark twist, the government's accommodationist policy has undermined the very Islamic moderates it is intended to empower. The Quilliam Foundation, a moderate Muslim group dedicated to fighting extremism, opposed the decision to ban Wilders, saying that "freedom of speech should be protected" and challenging Wilders to a debate on Islam. Yet these moderate Muslims, whose own lives serve as rebuttals to Wilders' arguments, have found themselves on the opposite side of the British government. As a result, they were robbed of a chance to air their version of Islam, which might have countered the Islamic extremism espoused by the Muslim Brotherhood and their ilk.

Thanks to its current outreach, the British government has only encouraged the more extreme elements in the Muslim community. The long-term consequences of that approach are likely to be the continued radicalization of the UK's Muslim population and the rise of sectarian voices who will one day seek far more than the banning of a prominent critic of Islam.
Posted by: anonymous5089 || 03/12/2009 14:10 || Comments || Link || E-Mail|| [6463 views] Top|| File under:
Home Front: Politix
Obama's Quirks
"Now that Barack Obama has been president for seven weeks, we've learned a few more things about him. Like every president, Obama has quirks. Or maybe we should call them characteristics or tendencies that we hadn't expected. Here are a five of them:"


Posted by: Uncle Phester || 03/12/2009 18:25 || Comments || Link || E-Mail|| [6471 views] Top|| File under:
The Obama Rosetta Stone
"Either you know instantly what "Piketty and Saez" means, or you don't. If you do, you spent the past two years working to get Barack Obama into the White House. If you don't, their posse has a six-week head start on you.

Thomas Piketty and Emmanuel Saez, French economists, are rock stars of the intellectual left. Their specialty is "earnings inequality" and "wealth concentration.""



more at link...know your enemy....
Posted by: Uncle Phester || 03/12/2009 18:04 || Comments || Link || E-Mail|| [6472 views] Top|| File under:
Home Front: WoT
Lileks: Once upon a time...
I know it's old news, but it's fascinating. Remember this guy? John Walker Lindh, the "American Taliban." Caught in Afghanistan after the invasion while fighting on the side of the Taliban against the Northern Alliance; pled guilty to supplying aid to the enemy, and for possessing explosives during the commission of a felony....

Today I was looking at a WaPo transcript of a live chat with his attorney, C. Anthony West. (He's identified as defense attorney and co-counsel.) As you might expect, he defends his client. That's his job, even after the trial is over; can't expect him to say "the boy got off easy, considering what an ass he was. Personally, I would have put him in the jug until the seventh seal broke, then made him do the rest of his time in Hell." That's not what attorneys do. You can judge a lawyer by the cases he takes, of course, and Mr. West has taken on some noble cases, fighting against child pornography. Just makes you wonder why he took this one. Aside from the fact that his firm had been retained and the publicity was bitchin,' that is. But that's speculation. It could have been he saw this as an opportunity to make sure our Shining Ideals were upheld even in our Darkest Hours.

I'll say this: if I ever defect to the other side and find myself captured with a bunch of guys who want to kill as many Americans and unbelievers as possible, this is the man I want staying my case in an online chat....

I mention this for one reason: Tony Ward is the President's nominee to head the Justice Department's Civil Division. If you want to know how far we are past 9/11, there's your answer: John Walker Lindh's defense attorney is going to work for Justice. I'm not saying he wouldn't do a perfectly competent job.

It just seems like one of those things that might have stuck out, once upon a time.
Posted by: Mike || 03/12/2009 11:05 || Comments || Link || E-Mail|| [6464 views] Top|| File under:
LISTEN TO THE GITMO FIVE
WASHINGTON WONKS IN DENIAL KSM: TELLING US EXACTLY WHAT HE BELIEVES.

By RALPH PETERS

AS White House staffer Jane Austen put it to Sen. Darcy: "It is a truth universally acknowledged that a single terrorist in possession of a good bomb must be in want of patient understanding."

Unfortunately for Washington wonks determined to deny that Islamist extremists are motivated by extremist Islam, the pride and prejudice of Allah's butchers were on public display (again) this week.

Framed in florid quotations from the Koran, the Gitmo Five - hard-core terrorists, including Khalid Sheik Mohammed - proclaimed in a filing released by a brave military judge that "We are terrorists to the bone" who regard the charges resulting from "the blessed 11 September operations" as "badges of honor."

Desperate to placate its blame-America supporters, the Obama administration has clamped down on news from Guantanamo. Why? After their lurid criticisms of Gitmo, the Dems now have the world's worst killers on their hands. And they don't know what to do. Responsibility sucks.

At the core of our inability to cope with Islamist terrorists lies Washington's denial that fanatical Islam is even a factor. Yet refusing to accept that Islam Gone Wild is behind the actions of al Qaeda or the Taliban is akin to insisting that sex has nothing to do with making babies.

Other factors may intensify or accelerate a terrorist's will to slaughter the innocent. But the dark heart of the matter is that these men believe they're on a mission from their god to punish the godless (including fellow Muslims who don't measure up).

Yet, no matter how fiercely our enemies declare that their faith compels them to kill, our elected and appointed officials continue to insist that the terrorists don't understand themselves - that they're really driven by economic factors or our own foreign-policy missteps, that their savage interpretation of Islam is only a ploy . . .


Reminds me of the story of a person sentenced to death for capital murder. He accepted the verdict and accepted the sentence. His court appointed counsel then took the acceptance of the sentence as evidence of insanity and appealed accordingly.


Shouldn't we pay just a little attention to what our enemies say about themselves?

Radical Islam isn't just a smokescreen. Jihad is real. And it ain't about who got the Coca-Cola franchise in Khartoum.

As I seethe through DC meetings (always careful to wash thoroughly afterward), I'm continually disheartened by the contortions of "experts" determined to prove that enemies who regard death as a promotion aren't really devout, that they just need hugs and massive amounts of aid.

A few weeks back, I spoke to a roomful of senior military officers. In response to my suggestion that we should listen to what terrorists are only too glad to tell us, a foreign "counterinsurgency expert" insisted that religion simply isn't a factor.

To buttress his claim, he cited the survey every Muslims-R-Us analyst trots out: In questioning 138,000 prisoners who passed through US hands in Iraq, barely 10 percent claimed to be motivated by Islam, while 60 percent of the violent actors said they did it for money. (The rest were just in a bad mood.)

Even if every Iraqi told the complete truth, that misses the point. This isn't about quantity, but the quality of commitment. Terrorist movements never field a majority or even a significant minority of a population. At most, a few hundred fanatics were behind 9/11.

Anyway, who paid the did-it-for-cash bunch? The religious fanatics.

Even in ethnic struggles, such as those in the Balkans in the 1990s, the violence begins with less than 1 percent of the population armed and determined. The ranks of the violent swell for various reasons, but it's the hard-core believers in the supremacy of their blood or faith who instigate the destruction of troubled societies.

To counter that carpetbagger's statistics, I pointed out that a sampling of 138,000 German POWs in 1945 would have shown that fewer than 5 percent were unrepentant believers in Nazi ideology. But subtract Nazism from the German political equation, and there would've been no World War II in Europe. True believers shatter worlds.

As for the argument that not every terrorist lived in a state of perfect religious purity before jumping into jihad, that utterly misses the point: A society's prevailing sense of right and wrong is shaped by centuries of religious culture. American atheists conform to behavioral values ingrained in us all by thousands of years of Judeo-Christian authority.

In the Greater Middle East, even lackadaisical Muslims have been molded by the legacy of 13 centuries of Islam. Thus Mom thinks it a splendid thing that her son strapped on a bomb and became a martyr by murdering 40 innocents in a market. Her culture admires that "sacrifice." Ours doesn't.

Listen to the Gitmo Five. Unlike our Washington pols, they have intellectual integrity. They're telling us honestly who they are and why they seek to kill us.

Our response? "They don't know what they're talking about."


Inconvenient facts getting in the way of a political agenda. Now this is a conundrum for the Administration.



This article starring:
Khalid Sheik Mohammed
Posted by: Omoter Speaking for Boskone7794 || 03/12/2009 09:59 || Comments || Link || E-Mail|| [6467 views] Top|| File under:
India-Pakistan
Ajmal Kasab has no right to trial
by Dr N.M. Ghatate

Ajmal Kasab, the lone survivor of the terrorist group, which killed scores of innocent people in Mumbai after a four-day gun battle with the armed forces, is a Pakistani citizen. The question of all questions is: what are his rights under the Indian Constitution and the international law?

The answer assumes grave importance because it is now known worldwide that India is vulnerable to such attacks from citizens of Pakistan and other unfriendly countries. And, secondly, India has been fighting foreign-aided proxy for decades.

First, let us note what the Constitution mandates. Article 21 guarantees the right to life and liberty to all persons whether citizens of India or foreigners, and clauses (1) and (2) of Article 22 state that a person arrested under the criminal law has the right to be informed of the grounds of arrest as soon as possible.

Also, he has the right to consult and be defended by a lawyer of his choice and the right to be produced before the magistrate within 24 hours.

But Clause (3) (a) of this article states that none of these rights are available to a person who, "for the time being, is an enemy alien" and (sub clause b) who is detained under a preventive detention law.

Clauses (4) to (5) of this Article provide some safeguards to the detainee to regain his liberty such as the right to be informed about the grounds of detention, the right to make representation to the detaining authority and to the Advisory Board; and Clause (6) empowers Parliament to make laws regarding the procedure for fixing a time limit, the constitution and the procedure for the Advisory Board.

But the fact is no such rights or power whatever is given to an enemy alien under Clause (3) (a) of Article 22.

When the Constituent Assembly on September 15, 1949, debated this article there was a long-drawn debate about the likely abuse of the preventive detention law but not a whisper about the detention of an enemy alien.

Introducing this article, Dr Ambedkar also said that there cannot be any controversy on this point. At that time, he said, the "exigency of individual liberty should not be placed above the interest of state…or of defence services of the country."

In a nutshell, an "enemy alien" is a class by itself. According to Basu's framing of the Constitution, Parliament has the power to make laws regarding an enemy alien provided he is detained under the preventive detention law.

Now the question arises: who is an enemy alien? According to The Halsbury's Laws of England, an enemy alien is the citizen of a country which is at "war with the Crown". In other words, there should be a state of war to categorise a person as an "enemy alien".

It is significant to remember that when the Constitution was framed and adopted in 1950 or the United Nations Charter, which emphasises about human rights, was framed in 1945, the international law recognised a state of war and a state of peace and there was nothing in-between.

The former phrase existed when there was a concept of declaration of war and later after there was a peace treaty but since the second half of the 20th century, this situation has undergone a sea-change in the international law.

There have been wars without an official declaration – for example, the Korean war of 1950, the Sino-Indian war of 1962, the Indo-Pak wars of 1965 and 1971, the Kargil war of 1999 and the recent Iraq war.

In these undeclared wars, both sides followed the international law of war. Soldiers captured in uniform of the other side were given the status of Prisoners of War under the Hague Declaration of 1899 and 1904 i.e. they could not be forced to fight against their own country, officers could not be subjected to manual labour, the Red Cross was permitted to deliver to the POWs their mail and goods without duty.

But, and this is a great but, if any enemy alien is arrested without uniform, he had no rights whatsoever. Such a person is treated as a spy and he could be shot down during the war.

He could also be detained without the right of habeas corpus. No human rights or fundamental liberties under the U.N. Charter and even under our Constitution are made available to him.

Undeclared wars and proxy wars have become a part of international relations and India is neither at war nor at peace with Pakistan and this proxy war is endangering the security, stability and sovereignty of India. Therefore, Ajmal Kasab, who is a citizen of Pakistan and who is caught in civilian clothes, has no right under the Constitution or the international law. Nor does he have the right to trial. Such a clear message should be given to Pakistan, which is conducting a proxy war against India and, furthermore, Pakistan should be told that "Goli" and "Boli" (talks and bullets) cannot go on simultaneously.

The writer is a Senior Advocate of the Supreme Court and former Vice-Chairman of the Law Commission of India.
Posted by: john frum || 03/12/2009 06:03 || Comments || Link || E-Mail|| [6466 views] Top|| File under:
Home Front: Culture Wars
Obama's Fear Mongering
Today's Jonah Goldberg column


...Numerous commentators, including me, have pointed to this never-waste-a-crisis mantra as evidence that Obama's budget priorities are a great ideological bait-and-switch. He says he wants to fix the financial crisis, but he's focusing on selling his longstanding liberal agenda on health care, energy, and education as the way to do it, even though his proposals have absolutely nothing to do with addressing the housing and toxic-debt problems that are the direct causes of our predicament. Indeed, some -- particularly on Wall Street -- would argue that his policies are making the crisis worse.

But those policies aren't the real scandal, even though they're bad enough. The real scandal is that this administration thinks crises are opportunities for governmental power grabs. (It seems writer Randolph Bourne was wrong. It is not war, but crisis, that is the health of the state.)

Michael Kinsley famously said that a gaffe in Washington is when a politician accidentally tells the truth. As they say, it's funny because it's true.

But the White House tactic isn't funny at all. It's scary. Its amorality is outweighed only by the grotesque and astoundingly naked cynicism of it all.

Recall that not long ago, the first item on the bill of indictment against the Bush administration was that it was "exploiting" 9/11 to enact its agenda. Al Gore shrieked that President Bush "played on our fears" to get his way. In response to nearly every Bush initiative, from the Patriot Act to the toppling of Saddam Hussein, critics would caterwaul that Bush was taking advantage of the country's fear of terrorism.

The Bush administration always denied this, and rightly so. If the president had admitted that he was using a national calamity for narrow partisan or ideological advantage, it would have been outrageous. Indeed, every time Karl Rove or some other administration official said anything that could be even remotely interpreted as using the war or 9/11 for partisan or ideological gain, the editorial pages and Democratic news-release factories went into overdrive with righteous indignation.

Well, now we have the president, along with his chief aides, admitting -- boasting! -- that they want to exploit a national emergency to further their preexisting agenda, and there's no scandal. No one even calls it a gaffe. No, they call it leadership.

It's not leadership. It's fear mongering....

Posted by: mom || 03/12/2009 11:52 || Comments || Link || E-Mail|| [6465 views] Top|| File under:
Blaming Obama
We wanted FDR. But halfway through his first 100 days, it's clear the 44th president's job is actually harder.
Michael Hirsh


Another Obama supporter getting close to stating the obvious. This is interesting to the extent that he relies on a former Soros managing director to come up with talking points to underline Obama's inadequacy. In addition, there are not the usual snipes at Republicans for not blindly getting on board.




Mike Hirsh is just desperate to keep us from seeing the truth for ourselves. Obama's job is harder than FDR's? Not hardly. We have a sound country, an economy that will recover if we simply do the right things, and people who know how to work hard.

As the financial markets pause at the edge of the abyss, deciding whether to back away, we should take a moment to mull over all the Blame Obama rhetoric that's been building in recent weeks. Even some who were the president's most fervent supporters on Inauguration Day are now saying plainly that, halfway through his first 100 days, Obama hasn't delivered on the biggest thing that he promised. He and Treasury Secretary Tim Geithner pledged an overwhelming and powerful response to the crisis--an economic Powell doctrine that would restore confidence in the markets. Instead, we've had a hesitant if steady dribbling-out of new programs. What Obama has done is impressive in many ways, but it's hardly a New Deal.

The mood is summed up by Robert Johnson, former chief economist of the Senate Banking Committee and a former managing director of George Soros's firm. Johnson, who is well connected both on Wall Street and in Democratic Party circles, says some top banking types who knew Geithner and Larry Summers beforehand were so confident of that dynamic duo's ability to get on top of the crisis that they actually bet on a market turnaround when Obama took office. Many of these more sophisticated financiers, Johnson says, are "sorely disappointed" today. Also much poorer, given that the Dow has plunged about 20 percent since Obama's inauguration.


And as Charlie Gasparino likes to point out, most of these "sophisticated investors" backed Obama. I wonder how the contributions will go next time?


The New Deal is shrouded in myth--and considerable controversy--but there is little doubt that FDR swiftly restored confidence after he took office on March 4, 1933. He immediately announced a "bank holiday" and began a series of fireside chats. As Liaquat Ahamed writes in his wonderful new history, "Lords of Finance," the nation's mood shifted almost overnight: People were still lined up outside the banks, but they'd gone from running to returning as depositors. When the banks opened a week later, the Dow Jones average rose 15 percent in the first day of trading. It soared 75 percent (granted, from rock bottom) in the first 100 days of FDR's presidency. The problem today, 50 days into the Obama administration, is that despite the fitful market jumps this week, no dramatic change of mood has occurred. The bottom-line issue across the landscape--on Wall Street, on Main Street, in boardrooms and households--remains a lack of confidence. The entire financial system has failed, and until people start believing in the system again, credit will only dribble out, not flow freely.
That may be changing, slowly. The heart of the confidence problem remains the banks, and on that score the various pieces of Obama's and Geithner's sprawling program could be starting to cohere. Among the most important of these pieces: the promise of a TALF-regenerated (that's Term Asset-Backed Securities Loan Facility) securitization market and the stabilization of the mortgage market could make toxic assets less of a dead weight dragging major banks to the bottom of the abyss we all fear. No less a personage than Warren Buffett says these assets--which have been radioactive since the market crash last year--are now the most salable assets the banks have. That may mean the nation's most revered investor is ready to be among the first to jump big time into that market himself, which would be a major stimulus for Geithner's sagging rep. (Buffett is a director of The Washington Post Company, which owns NEWSWEEK.)

The reduced toxicity level in turn may narrow the gap between what private funds want to pay for these assets and what the government is trying to induce them to pay--the main obstacle to selling them off right now. It's all a complicated series of causal effects. But as a senior administration official argues, "This is not like Roosevelt's day, where you can shut down the banks and declare a holiday. In the old days, assets were deposits. Now banks are doing zillions of things. You got five or six major problems all occurring at the same time."

And finance is global in a way it wasn't during FDR's day, which means the Obama administration and Congress can't simply impose new regulations or Glass-Steagall restrictions such as the "two tier" system Paul Volcker boldly proposed the other day, getting way ahead of the president he's advising. If this is done unilaterally, finance could simply decide to depart our shores. So Geithner has to fly off to the G20 and wait his turn to speak.

No, Obama does not resemble FDR at the midway point of his first 100 days. There are some legitimate beefs with what he's done and how he's done it. "Given that they had two and a half months to get it ready, the first thing should have been kind of a 10-point plan articulated two hours after the inauguration," says Johnson. "Summers with Geithner at his side. Ten principles, details to follow. Then shut down a couple of big banks--there was plenty of time to do an orderly restructuring. And the last thing is, don't let Capitol Hill do the stimulus program. Now the money's going out too slowly. It's designed like a time release for reelection campaigns in 2010."


No Kidding


Johnson also says the mortgage-restructuring proposal should have included a reduction in principal rather than just interest rates.

Still, many of these criticisms will fade into irrelevance--along with the grim jokes about Geithner's imminent dismissal--if the banking problem starts to come around. We've got 50 more days to go--time enough for Obama to come out looking Rooseveltian yet.


There still seem to be a lot of "if's" - A residue of hope remains. But if those that punted on the new administration getting their act into place and have taken a hit don't see light, you can be sure that the tone will get even a little darker.
Posted by: Omoter Speaking for Boskone7794 || 03/12/2009 09:20 || Comments || Link || E-Mail|| [6466 views] Top|| File under:
Obama's strategy requires the perpetual crisis his economic policy produces
Hat tip, Instapundit


Lost in the hue and cry over Rush Limbaugh's hope that President Barack Obama "fails" is this key fact – it's the Chief Executive, not the mighty mouth of Talk Radio, who sees an opportunity in the nation's suffering to change America.

Whatever one thinks of Limbaugh, he's not the one trying to use rising unemployment, a plummeting stock market, the alleged impending collapse of the financial system and a host of other fears about the future to advance his policy agenda.
Posted by: g(r)omgoru || 03/12/2009 08:51 || Comments || Link || E-Mail|| [6472 views] Top|| File under:
Home Front Economy
This Is Not a Test. This Is Not a Test.
By THOMAS L. FRIEDMAN



I've always been ambivalent about Tom Friedman. He always tries to have it all ways and to look reasonable to everyone. Basically he likes to arrive when the fire is going out and claim victory by proclaiming the winning formula as his own idea. This is classic Tom Friedman. All wet pasta and head in the clouds. [I am being polite on that point]


It's always great to see the stock market come back from the dead. But I am deeply worried that our political system doesn't grasp how much our financial crisis can still undermine everything we want to be as a country. Friends, this is not a test. Economically, this is the big one. This is August 1914. This is the morning after Pearl Harbor. This is 9/12. Yet, in too many ways, we seem to be playing politics as usual.

Our country has congestive heart failure. Our heart, our banking system that pumps blood to our industrial muscles, is clogged and functioning far below capacity. Nothing else remotely compares in importance to the urgent need to heal our banks.


So far stating the obvious.


Yet I read that we're actually holding up dozens of key appointments at the Treasury Department because we are worried whether someone paid Social Security taxes on a nanny hired 20 years ago at $5 an hour. That's insane. It's as if our financial house is burning down but we won't let the Fire Department open the hydrant until it assures us that there isn't too much chlorine in the water. Hello?


Hello what? Is the issue trivial, or does it display an underlying incompetence and unpreparedness which is frightening?


Meanwhile, the Republican Party behaves as if it would rather see the country fail than Barack Obama succeed.


Total misrepresentation of most of the reasonable republican spokesmen. First no-one wants the country to fail. Some do want Obama to fail on his current path of economic and centralizing madness. If Obama is demonstrating incompetence as implied in the above paragraph what is wrong with opposing other actions which are considered incompetent? If a fire is burning do you want the fireman to put more petrol on the fire or hope he fails at that and instead does something competent to put it out?


Rush Limbaugh, the de facto G.O.P. boss, said so explicitly, prompting John McCain to declare about President Obama to Politico: "I don't want him to fail in his mission of restoring our economy." The G.O.P. is actually debating whether it wants our president to fail. Rather than help the president make the hard calls, the G.O.P. has opted for cat calls. It would be as if on the morning after 9/11, Democrats said they wanted no part of any war against Al Qaeda -- "George Bush, you're on your own."


Obama did oppose Iraq. Said so himself.


As for President Obama, I like his coolness under fire, yet sometimes it feels as if he is deliberately keeping his distance from the banking crisis, while pressing ahead on other popular initiatives.


Tommy Baby. Its not a F&%$& Western. Barry boy has withdrawn to his foxhole to plot more big government stuff. He is AWOL from the real stuff.


I understand that he doesn't want his presidency to be held hostage to the ups and downs of bank stocks, but a hostage he is. We all are.

Great and difficult crises are what produce great presidents, so one thing we know for sure: Mr. Obama's going to have his shot at greatness. This crisis is uniquely difficult in four respects.

First, to get out of a crisis like this you need to let markets clear. You need to let failed companies, or homeowners, go bankrupt, unlock their dead capital and reapply it to thriving entities. That is how the dot-com bust ended, and out of that carnage emerged a whole new set of companies. The problem with this crisis is that A.I.G., Citigroup and General Motors -- and your neighbor's subprime mortgage -- are not Dogfood.com. You let the market clear them away, and we could all be wiped out with them. Therefore, the president has to find a way to punish bad financial actors without setting off another Lehman Brothers domino effect.


Obvious


Second, we need to get a market going that would bring fair value and clarity to the "toxic mortgages" crippling the balance sheets of our major banks. This will likely require some degree of government subsidy to private equity groups and hedge funds to get them to make the first bids for these toxic assets by guaranteeing they will not lose. This could make great policy sense, but be a nightmare to sell politically. It will strike many as another unfair giveaway to Wall Street.

Unfortunately, the president may have to look the American people in the eye and explain that "fairness is not on the menu anymore." All that's on the menu now is whether or not we avoid a system meltdown -- and this will require rewarding some new investors.


Obvious


Third, the president may have to make some trillion-dollar decisions -- like nationalizing major banks or doubling the economic stimulus -- with no real precedent and without knowing all the long-term ramifications.


Hey Tommy. Here's a thought. How about shelving all the political pork which won't take effect for years? How about canning the budget? How about cutting the social security impost on employers in half. How about eliminating the capital gains tax on all homes bought out of foreclosure? How about agreeing to spend $300bln updating the military? All that money will stay in the USA because domestic companies and business do most of the supplying. And guess what. It won't cost trillions.


Finally, to do all this, the president has to make us realize how dangerous a moment we're in, without creating a panic that will prompt Americans to put every dime in their mattresses and undermine the economy even more.


Too late. He has already scared the living bejesus out of every productive and semi productive member of the society. Can't put that genie back in the bottle.


All this will require leadership of the highest order -- bold decisions, persistence and persuasion.


Yep. Just like Churchill. Unfortunately he sent the bust back


There is a huge amount of money on the sidelines eager to bet again on America. But right now, there is too much uncertainty; no one knows what will be the new rules governing investments in our biggest financial institutions. If President Obama can produce and sell that plan, private investors, big and small, will give us a stimulus like you've never seen.

Which is why I wake up every morning hoping to read this story: "President Obama announced today that he had invited the country's 20 leading bankers, 20 leading industrialists, 20 top market economists and the Democratic and Republican leaders in the House and Senate to join him and his team at Camp David. 'We will not come down from the mountain until we have forged a common, transparent strategy for getting us out of this banking crisis,' the president said, as he boarded his helicopter."


Nope. Another committee meeting. In any case none of these poseurs has figured out the secret to it all. Small Business. That's where all the employment will come from. Just ask 20 small businessmen. But part of the deal is that Nancy and Harry and Barney have to agree to go to Iraq and trek across it with plenty of water and no phones. They can't come back until a deal is agreed. Trouble is I still wouldn't trust Obama to carry out the agreement.
Posted by: Omoter Speaking for Boskone7794 || 03/12/2009 00:00 || Comments || Link || E-Mail|| [6462 views] Top|| File under:
Who's in the News
64
[untagged]
7
Govt of Pakistan
4
TTP
2
al-Qaeda in Pakistan
1
Govt of Iran
1
Hamas
1
Iraqi Baath Party
1
Islamic Jihad
1
Jemaah Islamiyah
1
Taliban
1
al-Shabaab
1
al-Qaeda
Bookmark
E-Mail Me
The Classics
The O Club
Rantburg Store
The Bloids
The Never-ending Story
Thugburg
Gulf War I
The Way We Were
Bio
Merry-Go-Blog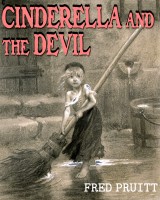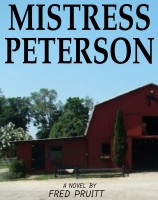 On Sale now!


A multi-volume chronology and reference guide set detailing three years of the Mexican Drug War between 2010 and 2012.

Rantburg.com and borderlandbeat.com correspondent and author Chris Covert presents his first non-fiction work detailing the drug and gang related violence in Mexico.

Chris gives us Mexican press dispatches of drug and gang war violence over three years, presented in a multi volume set intended to chronicle the death, violence and mayhem which has dominated Mexico for six years.
Click here for more information


Meet the Mods
In no particular order...


Steve White
Seafarious
Pappy
lotp
Scooter McGruder
john frum
tu3031
badanov
sherry
ryuge
GolfBravoUSMC
Bright Pebbles
trailing wife
Gloria
Fred
Besoeker
Glenmore
Frank G
3dc
Skidmark
Alaska Paul



Better than the average link...



Rantburg was assembled from recycled algorithms in the United States of America. No trees were destroyed in the production of this weblog. We did hurt some, though. Sorry.
3.235.223.5

Help keep the Burg running! Paypal: