Europe
Strategypage: Why Boomers Collide
February 17, 2009: On February 16th, the French and British navies confirmed that two of their SSBNs, the French Le Triomphant and the British Vanguard, had collided with each other on February 4th. The Vanguard was on patrol, while the Le Triomphant was returning to port (Brest) from a patrol. It appears that the Le Triomphant hit the Vanguard, while running in a parallel collision course. Both France and Britain have long maintained a force of four SSBNs each.

Earlier, on February 6th, France had announced that the Le Triomphant had collided with some unknown underwater object, causing some damage to its sonar dome. Ten days later, the French admitted that they had lied, trying to cover up what really happened. By then, civilians had seen that the Vanguard had dents and scrapes along its side, indicating that the some other vessel had made contact with a long portion of the Vanguard's hull. This was visible on February 14th, as the Vanguard returned, early, to its base in Scotland.

How two SSBNs could bump into each other in such a large ocean, is to be the subject of a joint investigation by the two nations. There are several plausible reasons for such a collision taking place.

First, both France and Britain have their SSBN patrol areas in the same patch of ocean. That's because the range of their missiles, and the location of potential targets (Russia, the only nation with nukes aimed at Europe) means there's only a small area of the eastern Atlantic where these patrols are going to take place. So while the two nations SSBNs are still operating, underwater, in a large bit of the Atlantic, it's not as big as you might think.

Second, SSBNs operate as quietly as possible. They use passive (it just listens) sonar and move slowly (about 10 kilometers an hour). Just how quiet SSBNs are is considered classified information, as is the possibility that two of them could be very near each other, and be undetectable to each other. It may now be revealed if the U.S., or anyone else, ever sought to discover if this was possible. Certainly, the British-French investigation of the SSBN incident will probably make it clear if these boats are quiet enough underwater to be invisible to each other. Note that this invisibility may only happen because of special conditions underwater (different temperature or salinity layers of water, which channel the sound away from layers above and below). Since this is all very sensitive material, the full results of the investigation may not be released for decades.

Third, there is a lack of cooperation between the French and other navies. NATO has protocols for member nations to inform each other of the general area where each other's submarines will be operating. But France left NATO in 1966 (although it has been discussing rejoining), and does not participate in this submarine "deconfliction" program.

There's also the possibility that one, or both, boats were having problems with their passive sonar at the time of the collision. It's also possible that one of the boats did detect the other at a distance, decided to investigate further, and that all went badly.

The 428 foot long Le Triomphant class boats displace 12,600 tons, have a crew of 101 and carry 16 M51 ballistic missiles (weighing 56 tons each, carrying six warheads and with a range of 10,000 kilometers). The other three Triomphants, already in service, carry the older M45 missile (weighing 35 tons each, carrying six warheads and with a range of 6,000 kilometers). These boats will get the M51 after the "Le Terrible" enters service. The Triomphants replace the six SSBNs of the Redoutable class, 9,000 ton boats that entered service in 1971 and were retired in 1991. Each of these boats carried sixteen of the shorter range (5,000 kilometers) M4 missiles.

The Vanguard boats are a little larger (465 feet long, crew of 135), and entered service in the 1990s. They carry 16 Trident II missiles, weighing 59 tons, with a range of 11,300 kilometers and carrying up to eight warheads.

On February 6th, the French Navy announced that it always has two SSBNs available for duty, so that if one is unexpectedly put out of service, another is available to go out on patrol. Sea based, nuclear armed missiles are a deterrent to other nuclear nations only if you have one of your SSBNs at sea at all times.

Had these two boats hit each other sufficiently hard to cause a hull breach, and send one or both of them to the bottom, they would have joined many other nukes that have gone down since the 1960s. The nuclear reactors and warheads are built to stay submerged, and contain their radioactive material, for a long time. This has worked with the dozen or more other nukes that have gone to the bottom. Except, of course, for the Russian mass sinking of nuclear subs and reactors in the Arctic ocean in the 1980s and 90s. That was halted in the 1990s, because of the possibility of polluting Arctic fish stocks, by Western nations providing money to safely take apart and retire over a hundred obsolete Russian nuclear subs.
Posted by: tu3031 || 02/17/2009 16:25 || Comments || Link || E-Mail|| [10798 views] Top|| File under:
How France confronts terrorism
The men and women involved with antiterrorism have a reputation of being among the best in Europe. They can often be found in super-modern offices tucked into beautiful buildings of considerable antiquity. They usually ask that their names remain secret.

One of the reasons for their expertise in the age of jihad is that they have been confronting Islamic extremism longer than most European countries. While Britain was concentrating on the Irish Republican Army, and Spain on Basque separatists of the Euskadi ta Askatasuna, the French were involved with after-effects of their North African empire. And few countries in the world have witnessed more Islamist violence than Algeria, over which France fought a long, colonial war before it gave in and accepted Algerian independence.

Although Islamists from every country can be found in France, it is from North Africa that most of France's anti-terrorism worries come. European imperialism that ended in the last century has had its blowback effect as the former colonized flood into the space of the former colonizers. They crowd into the despairing suburbs, hoping to better their lives in a European dream that constantly eludes them. "We keep strong relationships with former colonies," said a French official. "We have the most intimate relationships, but they are complicated. Love and hate. And, unfortunately, some who live here feel discriminated against - racism."

Antiterrorism authorities here are known for their capacity to infiltrate potentially unfriendly organizations in order to monitor them. They have a much higher number of people versed in foreign languages and cultures than their American counterparts. When it comes to home-grown Islamic threats, of the kind that bombed the London subway, "in France we have better control over our domestic situation than do our British friends," an official told me. "We also have tools, legal weapons, that are unlike others in the western world," said another.

The French authorities also have powers of surveillance and communications intercepts that would make even Dick Cheney blush.
The horror! The horror!
The sharpest tool in the French antiterrorist arsenal is a law, unique in the French legal system, that makes "an intention to commit a crime a crime itself," an official explained. It sounds a bit like the American RICO laws, which have been used successfully against gangsters. "We use it carefully so we don't get the European Union human-rights courts on our neck," he said. The trick is to create "very close relationships between intelligence and law enforcement activity, and by prosecuting defendants for conspiracy. I believe it is easier to charge someone with conspiracy in France than in the United States."

The French pay a great deal of attention to what one policeman called the "genealogy" of terror, the grievances, the links, the associations of radicalism, the funding connections. There are increasing efforts in Europe to build bridges to other legal systems in Europe.

I found my sources here perhaps more philosophical than their counterparts elsewhere. There is an understanding that, although modernization - better education and living conditions to lift people out of poverty and ignorance - can help with Islamic radicalism in the long run, there is also an inevitable backlash against modernization itself. Modernization can create its own fear, especially in the Muslim world where the new can seem a threat to religion.

There is a human tendency to react against perceived corruption and decadent idolatry. There may be a direct link between the reaction of Moses to the golden calf, the proclamations of Martin Luther nailed to the church door, and the election of Hamas in Gaza, which was a reaction against the corrupt ways of Fatah. But understanding why people might turn to terrorism is only part of the puzzle of how to prevent it. The French legal system tries to "avoid legal overreactions which can be criticized from a legal point of view," according to one judge, but at the same time be effective in combating terror.

"We know we are succeeding in blocking several terrorist attempts each year," an official said, "but one day we know we will be unlucky. Unfortunately it is a probability."

This article, on the same topic:
French way to deal with terror offers crucial lessons to India
contains an early entry for the Best Botched English Translation 2009 award category:

Given this context France has flared well in comparison to Britain, simply because they have been able to thaw all terror attacks on their soil.

Posted by: ryuge || 02/17/2009 05:34 || Comments || Link || E-Mail|| [10796 views] Top|| File under:
India-Pakistan
What next for the Taliban?
By Asad Munir
Only time will tell whether the peace deal signed in Swat bears fruit and brings lasting peace to the valley. In this regard, however, it may be worthwhile to give readers a background into the origins of the Taliban in Pakistan. Also, it will be seen that the nizam-e-adl regulation agreed to now is similar to what Sufi Mohammad's Tehrik-e-Nifaz-e-Shariat Mohammadi (TNSM) had announced on its own way back in November 1994. Coincidentally -- or perhaps not -- that was also the month when the Taliban captured Kandahar.

Mullah Omer started his Taliban movement with less than 50 madressah students and after the fall of Kandahar, thousands from Pakistani madressahs rushed to join the new force and by December 1994 he had a force of 12,000. A new phenomenon had been created in Pashtun society -- that of madressah students and mullahs, with guns in their hands, ruling the Pashtuns. In Pashtun society no clear role is defined for religious functionaries in the social system. Government officials posted in these areas and the Maliks/Khans are considered leaders, who get legitimacy from the authority they exercise on behalf of the state, with religious functionaries given a limited role of dealing with rituals.
Continued on Page 49
Posted by: john frum || 02/17/2009 00:00 || Comments || Link || E-Mail|| [10798 views] Top|| File under:
Civil war?
By Masood Sharif Khan Khattak

Civil war is a war between groups meant to take control of a region or a nation. A civil war will always have two sided violence meant to bring about a governmental change or to enforce a substantial change in the policies of an incumbent government.

The Geneva Conventions consisting of four treaties signed between 1864 and 1949 essentially deal with humanitarian concerns regarding non-combatants and POWs during a war between two or more countries. Although not explicit on what a civil war is the Geneva Conventions do identify the factors that can make situations qualify as 'wars that are not of an international character'. Those factors are (1) that those in revolt must be in possession of a part of the territory of the violence torn country (2) that the insurgents must be able to exercise de facto civil authority in the territory that they claims to control (3) that the insurgents must have recognition as belligerents; and (4) that the legal government of that country must be compelled to take recourse to deploying its regular military forces against the belligerents.

The belligerents in Pakistan control the entire FATA as well as the settled district of Swat. Their activities largely go unchallenged by state authorities. Even with the Army deployed in Swat the political leadership cannot go to Swat and hold open courts to listen to the grievances of the people there. In Peshawar too the government is confined. In FATA the writ of the state stands entirely eroded. In short the belligerents in Pakistan do effectively hold a vast tract of Pakistani territory. The belligerents also exercise de facto civil authority over Swat and FATA to varying degrees in different areas. The belligerents exercise civil authority in parts of FATA and in all of Swat to the extent of holding courts and execution of the sentences awarded by those courts.

In light of the third factor necessary for a conflict to fall in the category of a war that is 'not of an international character' the insurgents must have recognition of being belligerents. For an internal conflict to be called a civil war the forces opposing the state have to be belligerent. So what is a belligerent? A belligerent is one who fights or engages in war. The fighters in FATA and Swat can be called by any name; yet, their characterization as belligerents is something that cannot be controversial.

The fourth condition that qualifies for any armed conflict to be 'a war that is not of international character' is the deployment of the regular armed forces of the country against its belligerents. In Pakistan, the regular Army, since 2003, has suffered nearly two thousand killed and many more wounded in action against the belligerents proving that Pakistan faces two sided violence in which the regular armed forces of Pakistan are confronted by well armed belligerents. The Pakistan Air Force has been freely called into action in Swat and FATA.

The above commentary clearly indicates that the situation in Pakistan's northwest qualifies to be 'a war that is not of an international character'. Therefore, it is time Pakistan recognizes realities and understands that a bloody civil war is raging in the country and that this civil war has the potential of spreading across Pakistan. The situation needs to be faced squarely. An all out military operation alone will never yield results. A multi faceted approach is now necessary for a final and durable solution failing which Pakistan's future will remain in the balance. Priceless Pakhtun blood cannot be shed endlessly without serious implications for Pakistan.

Gen Musharraf's unplanned and haphazard military deployment in FATA in 2003 aggravated the situation and Pakistan now needs to resolve matters instantly. It is unfair on the Pakistan Army to make it fight an endless war within its own territory with colossal collateral damage. Pakistan Army needs to be preserved. Even the western leaders now talk of a non military composite political solution to Afghanistan which has a direct bearing on Pakistan's northwest. The political leaders now need to initiate political steps towards resolving the violence.

The writer is a former director-general of the Intelligence Bureau and former vice-president of the PPP Parliamentarians
Posted by: john frum || 02/17/2009 00:00 || Comments || Link || E-Mail|| [10798 views] Top|| File under:
Who's in the News
57
[untagged]
4
Govt of Pakistan
2
Govt of Iran
2
Hezbollah
2
al-Qaeda
1
TTP
1
al-Qaeda in North Africa
1
Hamas
1
Pirates
1
Taliban
1
Palestinian Authority
1
Global Jihad
1
al-Qaeda in Yemen
1
TNSM
Bookmark
E-Mail Me
The Classics
The O Club
Rantburg Store
The Bloids
The Never-ending Story
Thugburg
Gulf War I
The Way We Were
Bio
Merry-Go-Blog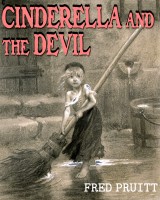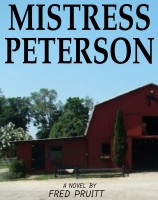 On Sale now!


A multi-volume chronology and reference guide set detailing three years of the Mexican Drug War between 2010 and 2012.

Rantburg.com and borderlandbeat.com correspondent and author Chris Covert presents his first non-fiction work detailing the drug and gang related violence in Mexico.

Chris gives us Mexican press dispatches of drug and gang war violence over three years, presented in a multi volume set intended to chronicle the death, violence and mayhem which has dominated Mexico for six years.
Click here for more information


Meet the Mods
In no particular order...


Steve White
Seafarious
tu3031
badanov
sherry
ryuge
GolfBravoUSMC
Bright Pebbles
trailing wife
Gloria
Fred
Besoeker
Glenmore
Frank G
3dc
Skidmark



Better than the average link...



Rantburg was assembled from recycled algorithms in the United States of America. No trees were destroyed in the production of this weblog. We did hurt some, though. Sorry.
3.225.221.130

Help keep the Burg running! Paypal: