-Short Attention Span Theater-
Praise for Hitler: "I'm sure he would have eliminated all bloggers."
Ace of Spades
The only positive thing I can think of about Hitler's time on earth–I'm sure he would have eliminated all bloggers. In Colonial times, bloggers were called "Pamphleteers." They hung on street corners handing them out to passersby. Now, they hang out on electronic street corners, hoping somebody mouses on to their pretentious sites. Different medium, same MO. Shakespeare accidentally summed up the genre best with these words from a MacBeth soliloquy: ". . .a tale told by an idiot, full of sound and fury, signifying nothing. . ."

That's a quote from a Philadelphia sportswriter responding to a baseball blogger who, fairly politely and rationally I think, wrote him an email telling him that his pick for MVP was wrong. The blogger based his conclusion on Sabermetric stats (Sabermetrics are just a non-traditional way of analyzing stats which seem to be far more indicative of actual performance than traditional baseball stats; they're being used more and more by clubs to make personnel decisions) and told the sportswriter his choice was second-best.

Not exactly the sort of discussion you would think would call for praise of Hitler in response, but that's what happened.


Know what, pal? Bash this. . .Tell your bloggers, my career against theirs. . .

Unable to argue against the blogger's conclusions, and also unable to say something mundane like "Well, obviously the two men are pretty closely ranked in statistics, whichever way you cut it; I just think Rollins was more deserving," the guy, as is so typical, makes his stand on the fact that he is, in fact, In The Media and therefore right. The Media has deemed him worthy; ergo he is worthy. The Media is always right in their evaluations; that's why they're The Deciders, after all. . . .


Let me offer my own Hitler analogy. Hitler appealed most of all to the "insecure class," those who had a little something of a life going but not so much of one they didn't fear losing what they had. They were somewhat comfortable economically and socially, but not comfortable in retaining that position. So Hitler offered them a narrative and an enemy and convinced them that under his plan, they wouldn't have to worry -- their identity as true-blooded Germans would be enough to sustain them in the position they feared losing.

It seems the media offers its lesser lights a similar reassurance. Join the party, chant the slogans, hate the chosen enemies of the party, and the party will take care of you. You need not fear the grasping lower classes and interloping foreign-types who want to take what you have away from you.

It's always the weakest, least members of a group that are the most passionate about their membership in the group. The group gives them what they do not have of their own merits: a somewhat undeserved sense of personal value.

Just saying, since Hitler was brought up and all.
Posted by: Mike || 11/27/2007 14:38 || Comments || Link || E-Mail|| [336073 views] Top|| File under:
NYT - Stephanie Coontz: Taking Marriage Private
I'm leaving this one, but as a mod let me make clear, we're getting too many off-topic submissions.

WHY do people — gay or straight — need the state's permission to marry? For most of Western history, they didn't, because marriage was a private contract between two families. The parents' agreement to the match, not the approval of church or state, was what confirmed its validity.

For 16 centuries, Christianity also defined the validity of a marriage on the basis of a couple's wishes. If two people claimed they had exchanged marital vows — even out alone by the haystack — the Catholic Church accepted that they were validly married.

In 1215, the church decreed that a "licit" marriage must take place in church. But people who married illictly had the same rights and obligations as a couple married in church: their children were legitimate; the wife had the same inheritance rights; the couple was subject to the same prohibitions against divorce.
Continued on Page 49
Posted by: Delphi || 11/27/2007 08:16 || Comments || Link || E-Mail|| [336067 views] Top|| File under:
Arabia
"Saudi Arabia is a petty little country"
James Taranto, "Best of the Web" @ the Wall Street Journal

"Saudi Arabia's participation in the U.S.-sponsored talks on Middle East peace was seen as a diplomatic coup for the Bush administration but the kingdom has made clear there will be no handshakes with Israeli officials," Reuters reports from Washington . . . .

Now of course handshakes are not always sincere. As Reuters notes, Yasser Arafat shook hands with Yitzhak Rabin in 1993; and in the process he made fools of Rabin, Bill Clinton and the Norwegian Nobel Committee. So in a way Faisal's snub is refreshingly honest. At least he is not making a pretense of amity only to betray it later.

What is more, a refusal to shake someone's hand is a sign of weakness. Contrary to Faisal's protestation, it is a sort of theater--a show that one is unable to rise above one's own grudge to observe ordinary social niceties. The Saudis have no legitimate grievance against Israel (the Palestinian problem notwithstanding); their hostility toward the Jewish state is based in a combination of religious hatred and envy.

Faisal has demonstrated that Saudi Arabia is a petty little country, worthy only of the world's contempt and condescension. It is a clarifying moment in Mideast politics.
Posted by: Mike || 11/27/2007 16:20 || Comments || Link || E-Mail|| [336079 views] Top|| File under:
Fifth Column
Ron Paul's "noninterventionism" fraud
Robert Bidinotto, "Binidotto Blog"

The same sort of arguments advanced by many libertarians, such as Rep. Paul, to "explain" the anti-American actions of foreign terrorists, also have been offered by liberals to "explain" the heinous acts of common criminals. Read any sociology or criminology text, and you'll find endless laundry lists of "causal explanations" for crime: poverty, neglect, poor parenting, lousy schools, poor "socialization," inadequate pre-natal care, hunger, disease, bullying, racism, police brutality, social stigmatizing, untreated psychological disorders, victimless-crime laws...you name it.

And in both cases -- foreign and domestic -- it's always American culture, society, and/or policies that are the toxic "root causes" underlying the actions of those who attack us.

Just as many libertarians like Paul treat the actions of al Qaeda and other terrorists as "blowback" for the sins of American society against them, liberal social-science professionals treat the actions of home-grown criminal thugs as "blowback" for the alleged sins of American society against them. These bloody acts are never the terrorist's or the criminal's "fault" (responsibility), you see; rather, they are all our fault, for "driving him" to do his dastardly deeds.

You may remember that during the Cold War, precisely the same sort of "explanations" were offered by liberals and, later, by left-libertarians such as Murray Rothbard to lay the blame for Communist aggression at the West's (especially America's) doorstep. It was our imperialist provocations around the world that were "driving" the Soviet bloc to "respond" by conquering and butchering millions, building weapons of mass destruction, constructing the Berlin Wall, etc. It was our economic and cultural "imperialism" that was driving indigenous peoples everywhere into the arms of the communists.

I defy anyone to draw a rational, meaningful distinction between such "explanations" for criminal or terrorist aggression, and "excuses" for it. After all, "causal explanations" for human actions aim at exonerating the actor for committing them, by treating those acts as if they were not under the actor's conscious, volitional control, but as if they were instead deterministically driven "responses" to external provocations or "causes."

Just as I reject the liberal "excuse-making industry" that denies volition and rationalizes the acts of criminals, I am totally fed up with the disgraceful foreign-policy perspectives of those libertarians who portray the United States as the causal agent of every evil on earth -- thus rationalizing the atrocities of foreign terrorists and despots. . . .

. . . Part of the sloppy thinking at the root of "noninterventionist" lunacy is the tacit equation of individual rights with "national sovereignty" -- and also the equation of "economic interventionism" (against peaceful individuals) with "political interventionism" (against despotic regimes). Philosophically, these twin equations are completely bogus.

Only individuals have rights or "sovereignty"; and only those governments that recognize the individual rights of their own people have any legitimate claims to exist.


"We hold these truths to be self-evident, that all men are created equal, that they are endowed by their Creator with certain unalienable Rights, that among these are Life, Liberty and the pursuit of Happiness. — That to secure these rights, Governments are instituted among Men, deriving their just powers from the consent of the governed, —"

Dictatorships thus have no "rights" or "sovereignty."


"That whenever any Form of Government becomes destructive of these ends, it is the Right of the People to alter or to abolish it, and to institute new Government, laying its foundation on such principles and organizing its powers in such form, as to them shall seem most likely to effect their Safety and Happiness."

Likewise, the concept of economic "interventionism" -- developed by the Austrian school of economics to describe coercive governmental interference with free individuals in the marketplace -- cannot be equated with political "interventionism" against governments, especially against dictatorships. . . .
Posted by: Mike || 11/27/2007 07:57 || Comments || Link || E-Mail|| [336069 views] Top|| File under:
Iraq
Talks Are Set on Ending Battle of Iraq
H/T lucianne.com


And so the Battle of Iraq is to be brought to an end, in T.S. Eliot's phrase, "not with a bang but a whimper."


With any justice in the world, it'd end in a series of victory/homecoming parades in a hundred cities in the U.S.

With the eyes of the world focused on the Middle East peace talks in Annapolis, Md., President Bush's war tsar, Lieutenant General Douglas Lute, quietly announced that the American and Iraqi governments will start talks early next year to bring about an end to the allied occupation by the close of Mr. Bush's presidency.


Whereupon it will be a partnership of two close allies.

The negotiations will bring to a formal conclusion the U.N. Chapter 7 Security Council involvement in the occupation and administration of Iraq, and are expected to reduce the number of American troops to about 50,000 troops permanently stationed there but largely confined to barracks, from the current 164,000 forces on active duty.


They won't be confined to barracks; they'll be working with and assisting Iraqi troops as the latter become increasingly capable.

"The basic message here should be clear. Iraq is increasingly able to stand on its own. That's very good news. But it won't have to stand alone," General Lute yesterday told reporters in the White House.

Bringing the war to a close by the end of 2008 will ensure that the next president will face a fait accompli in Iraq, a fact that will further remove from the presidential election the Iraq war as an issue of contention.


The Dhimmicrats will have a problem with that, since it will be hard to conclude anything other than we won.

Like the sharp reduction in casualties in Iraq since the full implementation of the "surge" in fighting forces, the agreement with Iraq will help Republican presidential candidates who have backed Mr. Bush's war strategy.

The agreement also will strengthen those more moderate Democratic candidates, such as Senators Clinton and Obama, who have resisted the siren voices on the left of the Democratic Party demanding a faster and total withdrawal from Iraq.


Obama? Moderate? Say what?

Mr. Bush and Prime Minister al-Maliki of Iraq agreed a Declaration of Principles in a teleconference yesterday, a "nonbinding pact" that set forth a "common sheet of music with which to begin the negotiations," to be completed by July 2008, which would end with "an enduring relationship based on mutual interests," General Lute said.

The Security Council's current Iraqi mandate runs out at the end of next month, and the Iraqi government would like it to run one final year before the lifting of all restrictions on Iraq's sovereignty, which were imposed after the Iraqi invasion of Kuwait leading to the Gulf War in 1990.


The Iraqis do not want one more year before lifting restrictions on seovereignty, they want one more year AND immediate lifting of restrictions. Get your facts straight.

America and Iraq will decide on a "strategic framework agreement," a bilateral arrangement for a continuing American presence in the country, including the number of American troops to remain as a bulwark against political instability and a safeguard against continuing Al Qaeda attacks.

"The shape and size of any long-term, or longer than 2008, U.S. presence in Iraq will be a key matter for negotiation between the two parties, Iraq and the United States," the general said. It is already planned that 20,000 American troops will leave Iraq by July 2008.

General Lute said he considers the deal essential to bolster pro-Western elements in the Iraq government. "From the Iraqi side, the interest that they tend to talk about is that a long-term relationship with us, where we are a reliable, enduring partner with Iraq, will cause different sects inside the Iraqi political structure not to have to hedge their bet in a go-it-alone-like setting, but rather they'll be able to bet on the reliable partnership of the United States," he said. "To the extent it doesn't cause sectarian groups to have to hedge their bet independently, we're confident that this will actually contribute to reconciliation in the long run," he said.

The agreement in principle "signals that we will protect our interests in Iraq, alongside our Iraqi partners, and that we consider Iraq a key strategic partner, able to increasingly contribute to regional security," the general said.

America is seeking to put its future relationship with the Iraqi government on the same bilateral basis as that of other allies in the region, with agreements on political, economic, and security measures, though the general was at pains to point out that the deal, to be negotiated by the State Department, is unrelated to the wider debate about peace in the Middle East.

"It's not linked in any meaningful way that I can think of to what's going on in Annapolis," he said.

Nor will the finished agreement amount to a treaty, which would have to face approval by Congress. General Lute played down the status of the negotiations while stressing that they are essential to allow Iraq and America to resume normal relations.

"We have about a hundred agreements similar to the one envisioned for the U.S. and Iraq already in place, and the vast majority of those are below the level of a treaty," he said. "We don't anticipate now that these negotiations will lead to the status of a formal treaty which would then bring us to formal negotiations or formal inputs from the Congress."


and who wants input from the Congress?




I do. I want this done as a treaty, same as we did for Germany and Japan. I want the Democrats on record in, say, September 2008 about where they stand on this. I want the next President honor-bound to the deal. I don't want any weaseling out of helping the Iraqis the way we cut-and-ran from the South Vietnamese in '74 and '75. A treaty prevents that; a treaty ensures that anyone who runs away pays a heavy political price. A treaty requires agreement from the major players on both parties.

I want a treaty.
Posted by: Sherry || 11/27/2007 13:31 || Comments || Link || E-Mail|| [336086 views] Top|| File under: Iraqi Insurgency
Who's in the News
60
[untagged]
6
Hamas
6
Taliban
5
Govt of Iran
5
Govt of Pakistan
5
al-Qaeda in Iraq
4
Iraqi Insurgency
4
Palestinian Authority
2
Islamic Courts
2
Hezbollah
1
TNSM
1
al-Qaeda in Arabia
1
Chechen Republic of Ichkeria
1
Hizb-ut-Tahrir
1
ISI
1
Islamic State of Iraq
1
Lashkar e-Taiba
Bookmark
E-Mail Me
The Classics
The O Club
Rantburg Store
The Bloids
The Never-ending Story
Thugburg
Gulf War I
The Way We Were
Bio
Merry-Go-Blog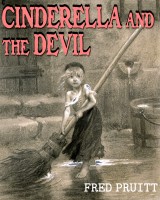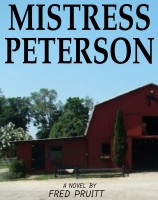 On Sale now!


A multi-volume chronology and reference guide set detailing three years of the Mexican Drug War between 2010 and 2012.

Rantburg.com and borderlandbeat.com correspondent and author Chris Covert presents his first non-fiction work detailing the drug and gang related violence in Mexico.

Chris gives us Mexican press dispatches of drug and gang war violence over three years, presented in a multi volume set intended to chronicle the death, violence and mayhem which has dominated Mexico for six years.
Click here for more information


Meet the Mods
In no particular order...


Steve White
Seafarious
tu3031
badanov
sherry
ryuge
GolfBravoUSMC
Bright Pebbles
trailing wife
Gloria
Fred
Besoeker
Glenmore
Frank G
3dc
Skidmark



Better than the average link...



Rantburg was assembled from recycled algorithms in the United States of America. No trees were destroyed in the production of this weblog. We did hurt some, though. Sorry.
3.235.188.113

Help keep the Burg running! Paypal: