Police Dog helps bring an abrupt end to Javier Galarza's career as home invader and bank robber
[BLAZE] Bodycam video shows the disturbing moment when Arizona cops fatally shoot a man after he pointed a loaded gun at a police dog.



Tucson

Police Department SWAT officers were conducting surveillance on 49-year-old

Francisco Javier Galarza

. Police were tracking Galarza — who had active felony arrest warrants for a home invasion and bank robbery.

At 11:51 a.m. on Aug. 25, Tucson SWAT police spotted Galarza at a Circle K convenience store. The suspect exited the store.

"He's out, just say when," an officer is heard saying in the bodycam footage. Another officer responds, "Take him here."

Police officers confronted Galarza in the store's parking lot, and he immediately ran away.
Posted by: Besoeker || 10/01/2022 00:00 || Comments || Link || E-Mail|| [10802 views] Top|| File under:
-Great Cultural Revolution
High School Football Team Barred from Carrying Pro-Police Flag onto Field
[Breitbart] The football team at Santa Clara, California's Saugus High School has been informed they will no longer be allowed to carry a "

Thin Blue Line

" flag beside the U.S. flag when they take the field.

The team was told the "Thin Blue Line" flag is "divisive," FOX 11 reported.

William S. Hart Union High School District superintendent Mike Kuhlman sent a letter Wednesday to the school community explaining the ban on the pro-police flag, the Los Angeles Times noted.

The letter said, "Just three short days ago, I became aware of a concern about this symbol being flown at Saugus High School football games. Despite emails for immediate action, and threats of consequences if certain steps weren't taken within a specific timeline, we determined to take our time to understand the issue accurately and to respond thoughtfully."

He indicated the Saugus High School football coach, Jason Bornn, supported banning the flag.

Kuhlman wrote, "(It) occurred to (Bornn) that it's possible that some players on the team might not be entirely enthusiastic about a symbol that is being used to represent the entire team."

Brandy Roggentein, a Saugus High parent, recalled law enforcement officers rushed into the school while everyone else was rushing out during a November 14, 2019, shooting on campus.

Roggentein said, "One of the first responders was a parent who dropped off a kid (at the time) and he literally saved some lives. The fact that the school is not honoring that is mind-blowing and disgusting,"

Superintendent Kuhlman used his letter to explain that coach Bornn supports the ban on the pro-police flag as a way to show "deference to his commitment to inclusivity, kindness and respect."
Posted by: Skidmark || 10/01/2022 08:25 || Comments || Link || E-Mail|| [10801 views] Top|| File under: Mob Rule
High School Girls Banned from Their Own Locker Room After Voicing Concerns about Transgender Athlete
[Breitbart] A girls' high school volleyball team in Vermont has been banned from their own locker room after some girls raised concerns about a biological male claiming to be a transgender girl using the facility.

The school is charging the natural-born girls with "harassment" and "bullying" for speaking out against the administration for allowing a biological boy to change with them in their locker room, according to WCAX Burlington.

"It's a huge thing. Everyone's asking, 'So, why aren't you allowed in the locker room?" student Blake Allen told WCAX.

"My mom wants me to do this interview to try to make a change," Allen added. "I feel like for stating my opinion — that I don't want a biological man changing with me — that I should not have harassment charges or bullying charges. They should all be dropped."

After speaking out, the girls were blocked from using the facilities in, a perfect example of why more women don't speak out against transgender athletes.

The girls say that the transgender student using their facilities has acted inappropriately and made insulting comments. Allen added that the girls were not talking about the trans student being on their team but only about his use of the women's locker room.

The school insists that the ban is legitimate and within the law. And administrators also claimed that there is "plenty of space where students who feel uncomfortable with the laws may change in privacy."

Allen, though, finds it absurd that ten girls are being displaced for the convenience of one boy.

"They want all the girls who feel uncomfortable — so pretty much 10 girls — to get changed in a single stall bathroom, which would take over 30 minutes. Where if one person got changed separately, it would take a minute, like no extra time," Allen told the media.

Randolph Co-Principal Lisa Floyd told the media that the school is investigating claims that the ten girls harassed the single transgender boy.

Also, Vermont state lawmakers have determined that the discomfort of the biological females is of no concern and that the feelings of the transgender student trump the girls' concerns.

State law maintains that "A transgender student should not be required to use a locker room or restroom that conflicts with the student's gender identity."

Transgender students using changing facilities and bathrooms has been an ongoing struggle nationwide for quite some time. For several years individual schools have created their own rules some in keeping with trans-friendly state education rules.

During the Trump years in office, the federal government looked to reverse Obama's rules, forcing schools to give trans students preferential treatment. But once Joe Biden took office, the feds reasserted its dominance over the states by reissuing trans-coddling rules.

Despite Biden's move to force America to accept transgenderism in school locker rooms, the states have been passing their own laws and sports and education rules putting limits on transgender students. One Georgia high school sports association even moved to ban trans girls from even playing with biological girls.

With nearly a dozen states now passing laws to put bans and limitations on transgender athletes and more than a dozen more looking at similar laws, the whole issue seems destined for the Supreme Court.

Posted by: Skidmark || 10/01/2022 08:21 || Comments || Link || E-Mail|| [10803 views] Top|| File under: Mob Rule
Florida Man's $1 Million Car Waterlogged by Hurricane Ian
[Breitbart] A man's recently purchased $1 million McLaren P1 supercar fell victim to Hurricane Ian as the storm wreaked havoc on Florida.

The social media user named Ernie shared photos online of the yellow vehicle, which reportedly had only 300 miles on its odometer, caught in the floodwaters of Naples, Florida, the New York Post reported Thursday.
Posted by: Besoeker || 10/01/2022 00:00 || Comments || Link || E-Mail|| [10818 views] Top|| File under:
-Land of the Free
Texas Rep. Mayra Flores' Bill Defunds IRS to Address School Shootings
[Breitbart] Freshman Texas Congresswoman

Mayra Flores

(R) filed a bill aiming to decrease gun violence and school shootings which would redirect funding from IRS plans to hire 87,000 agents.


This is the kind of thing that never even gets out of committee unless the Republicans have a majority.

Rep. Flores introduced the Reduce Gun Violence Act (RGV Act), which calls for improving physical security in schools, increasing access to mental health, and establishing a best practices task force.

"As a mother of four children, nothing is more important to me than their safety," Flores said during an interview with Breitbart Texas. "I want people to understand that we need to come together and keep our children safe. I am not going to play politics with this."

If passed, the bill would allocate $2 billion annually for five years to improve physical security in schools involving personnel and facility improvements. The bill would also provide training for teachers and students.

The bill also calls for $ 1 billion over five years to be allocated for grants to improve localized access to mental health resources.

The third section of the bill calls for the creation of a task force headed by the U.S. Attorney General to review and establish best practices in school safety.

"If we are able to send billions of dollars to foreign countries like Ukraine, we should be able to spend billions of dollars in keeping our children safe," Flore said.

The bill calls for $11 billion, however, Flores argues it could be re-appropriated from the Inflation Reduction Act's hiring of 87,000 new IRS agents.

"The money is already there, and the Inflation Reduction Act is not working, and it is not working to keep our children safe," she said. "The IRS is going to go after the middle class, the ones who can't afford a lawyer to fight back. Instead of having this money be spent harassing hard-working Americans, let's use it to keep our children safe."

The bill does not introduce any restrictions on firearms.

"Criminals don't care for laws," Flores said adding that criminals usually find a way around most gun restrictions. "We need to be able to face evil. The RGV Act prepares all schools to be able to protect our children. It will allow them to hire more security officers, improve security measures and improve access to mental health. Yes, the RGV act does reduce gun violence."

Posted by: Skidmark || 10/01/2022 08:28 || Comments || Link || E-Mail|| [10798 views] Top|| File under:
US Army Counterintelligence Command Activated - 902nd MI Bde cased colors in July
[FEDweek] The Army activated its new Counterintelligence Command recently during a ceremony at its

Fort Meade

, Maryland, headquarters. The new command, acronym ACIC, is replacing the 902nd Military Intelligence Group.

Like its predecessor, ACIC is charged with detection, identification, neutralization and exploitation of foreign intelligence, terrorists, insiders or any other foreign adversaries who threaten to undermine the Army's or DoD's strategic advantage.

"Today's military environment is defined by rapid technological change and intense strategic competition from our adversaries," said Brig Gen.

Rhett R. Cox

, ACIC's first commanding general. "We must do our part to ensure we are competing, imposing costs and [shaking] our enemies' belief that they can operate uncontested."
Posted by: Besoeker || 10/01/2022 00:00 || Comments || Link || E-Mail|| [10807 views] Top|| File under:
Africa Subsaharan
Burkina Faso: Army revolt ousts junta leader Damiba
[DW] A group of soldiers have announced on state TV that President

Paul-Henri Damiba

has been removed from office. The apparent mutiny follows a January military coup that has left the West African nation in turmoil.



The soldiers introduced Captain Ibrahim Traore as the West African nation's new strongman.

A group of

Burkina Faso




...The country in west Africa that they put where Upper Volta used to be. Its capital is Oogadooga, or something like that. Its president is currently Blaise Compaoré, who took office in 1987 and will leave office feet first, one way or the other...


army soldiers announced late Friday that they ousted junta leader Paul-Henri Damiba, who had himself come to power through a military coup.
Continued on Page 49
Posted by: trailing wife || 10/01/2022 00:56 || Comments || Link || E-Mail|| [10803 views] Top|| File under: Tin Hat Dictators, Presidents for Life,
Bangladesh
New Bangladesh police chief is US-sanctioned former head of RAB
[BenarNews] Bangladesh's new police chief is a U.S.-sanctioned former head of the elite security unit

Rapid Action Battalion
, which Washington also sanctioned last December saying it was responsible for serious human rights
...not to be confused with individual rights, mind you...
abuses.

Inspector General of Police

Chowdhury Abdullah al-Mamun

, took over the position on Friday, and was promoted by the government after serving as director general of the Rapid Action Battalion, or RAB.


So he's already trained


He was one of seven then-current or former RAB officials who were placed under American sanctions along with the unit in December 2021 by the U.S. Treasury Department for alleged human rights violations, including enforced disappearances, extrajudicial killings, cases of torture and other abuses.

Home Minister Asaduzzaman Khan Kamal defended Abdullah when BenarNews asked him about the wisdom of appointing a U.S.-sanctioned officer as national police chief.

"Sanctioning Chowdhury Abdullah al-Mamun is not a fair decision," the minister told BenarNews.

"He has been facing sanctions only for holding the office of director general of RAB.

He has been an honest, industrious and a man of principle. He is the senior most police official, and retires in four months," he added.

The U.S. Treasury Department sanctions bar U.S. citizens from conducting business with or making contributions to the sanctioned individuals and block access to any property they hold in the United States.

Abdullah's immediate predecessor as police chief, Benazir Ahmed, was also sanctioned by Washington last year because of his association with RAB. He was a former RAB director general.

The United States accused RAB of more than 600 enforced disappearances in the past 12 years, a similar number of extrajudicial killings, and the use of torture.

"Widespread allegations of serious human rights abuse in Bangladesh by the Rapid Action Battalion (RAB) ... threaten U.S. national security interests by undermining the rule of law and respect for human rights and fundamental freedoms, and the economic prosperity of the people of Bangladesh," the U.S. Treasury Department said in a statement when it announced the sanctions.

RAB was founded in 2004, and charged with internal security, intelligence gathering related to criminal activities, and government-directed investigations, according to the U.S. treasury.
Posted by: trailing wife || 10/01/2022 00:00 || Comments || Link || E-Mail|| [10803 views] Top|| File under:
China-Japan-Koreas
North Korea tests missiles for 4th time this week in response to rivals' army drills
"PAY ATTENTION TO MEEEEEEE!!!!"

[IsraelTimes] Officials estimate ballistic missiles flew 220 to 250 miles at altitude of 20 to 30 miles before landing in waters between Korean Peninsula and Japan



North Korea


...hereditary Communist monarchy distinguished by its truculence and periodic acts of violence. Distinguishing features include Songun (Army First) policy, which involves feeding the army before anyone but the Dear Leadership, and Juche, which is Kim Jong Il's personal interpretation of Marxism-Leninism, which he told everybody was brilliant. In 1950 the industrialized North invaded agrarian South Korea. Twenty-one countries of the United Nations eventually contributed to the UN force opposing the invasion, with the United States providing around 90% of the military personnel. Seventy years later the economic results are in and it doesn't look good for Juche...
on Saturday fired two short-range ballistic missiles toward its eastern waters, South Korean and Japanese officials said, making it the North's fourth round of weapons launches this week that are seen as a response to military drills among its rivals.
Continued on Page 49
Posted by: trailing wife || 10/01/2022 02:18 || Comments || Link || E-Mail|| [10803 views] Top|| File under: Commies
Europe
Europe braces for mobile network blackouts
(Reuters) - Once unthinkable, mobile phones could go dark around Europe this winter if power cuts or energy rationing knocks out parts of the mobile networks across the region.

Russia's decision to halt gas supplies via Europe's key supply route in the wake of the Ukraine conflict has increased the chances of power shortages. In France, the situation is made worse by several nuclear power plants shutting down for maintenance.

Telecoms industry officials say they fear a severe winter will put Europe's telecoms infrastructure to the test, forcing companies and governments to try to mitigate the impact.

Currently there are not enough back-up systems in many European countries to handle widespread power cuts, four telecoms executives said, raising the prospect of mobile phone outages.

European Union countries, including France, Sweden and Germany, are trying to ensure communications can continue even if power cuts end up exhausting back-up batteries installed on the thousands of cellular antennas spread across their territory.

Europe has nearly half a million telecom towers and most of them have battery backups that last around 30 minutes to run the mobile antennas....
Posted by: DooDahMan || 10/01/2022 13:40 || Comments || Link || E-Mail|| [10803 views] Top|| File under:
Home Front: Politix
Food Stamps: COLA Update Increases SNAP EBT Benefits By 12.5% Starting Oct. 1
[GObankingrates] Americans who receive

Supplemental Nutrition Assistance Program

(SNAP) benefits will get a needed financial boost thanks to a major cost-of-living adjustment (COLA) due to go into effect for fiscal year 2023.

The COLA, which kicks in beginning on Oct. 1, 2022, will hike benefits by 12.5%, per Motley Fool's The Ascent. The increase is designed to help offset this year's skyrocketing inflation rate, which has been running at its highest level in more than four decades.

SNAP, formerly known as food stamps, is a federal program that provides food-purchasing assistance to low-income households. Although it is part of the U.S. Department of Agriculture, the program is administered at the state level. Recipients now have their benefits loaded onto Electronic Benefits Transfer (EBT) cards and no longer pay with food stamps.

The USDA announced the new COLA in an Aug. 9 memo posted on its website. As previously reported by GOBankingRates, here's how the monthly SNAP benefit will change for recipients in the 48 contiguous states and District of Columbia:
Posted by: Besoeker || 10/01/2022 00:00 || Comments || Link || E-Mail|| [10805 views] Top|| File under:
Who's in the News
44
[untagged]
4
Govt of Pakistain Proxies
3
Govt of Iran
2
Mob Rule
2
Taliban/IEA
2
Islamic State
2
Commies
1
ISWAP
1
Sublime Porte
1
Palestinian Authority
1
Tin Hat Dictators, Presidents for Life, & Kleptocrats
1
Tin Hat Dictators, Presidents for Life,
1
[untagged]
1
Fulani Herdsmen (Boko Haram)
1
Banditti
1
al-Shabaab (IS-Mozambique)
1
al-Shabaab (AQ)
Bookmark
E-Mail Me
The Classics
The O Club
Rantburg Store
The Bloids
The Never-ending Story
Thugburg
Gulf War I
The Way We Were
Bio
Merry-Go-Blog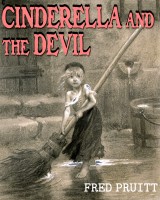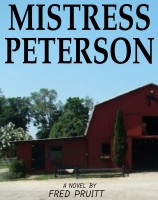 On Sale now!


A multi-volume chronology and reference guide set detailing three years of the Mexican Drug War between 2010 and 2012.

Rantburg.com and borderlandbeat.com correspondent and author Chris Covert presents his first non-fiction work detailing the drug and gang related violence in Mexico.

Chris gives us Mexican press dispatches of drug and gang war violence over three years, presented in a multi volume set intended to chronicle the death, violence and mayhem which has dominated Mexico for six years.
Click here for more information


Meet the Mods
In no particular order...


Steve White
Seafarious
tu3031
badanov
sherry
ryuge
GolfBravoUSMC
Bright Pebbles
trailing wife
Gloria
Fred
Besoeker
Glenmore
Frank G
3dc
Skidmark



Better than the average link...



Rantburg was assembled from recycled algorithms in the United States of America. No trees were destroyed in the production of this weblog. We did hurt some, though. Sorry.
34.239.154.240

Help keep the Burg running! Paypal: