-Lurid Crime Tales-
Rapper Vic Mensa arrested on narcotic charges at Dulles airport
[10 News]

Someone left the irony on


On Saturday, rapper Vic Mensa was arrested at Washington Dulles International Airport after officers discovered a cache of illicit narcotics in his baggage.

Mensa arrived on board a flight from Ghana at about 7 a.m.

U.S. Customs and Border Protection officers say they found about 41 grams of liquid Lysergic Acid Diethylamide (LSD), 124 grams of psilocybin capsules, 178 grams of psilocybin gummies, and six grams of psilocybin mushrooms concealed inside the 28-year-old's luggage.
Posted by: Frank G || 01/18/2022 06:47 || Comments || Link || E-Mail|| [10799 views] Top|| File under:
Burger King worker, 16, is shot dead in botched drive-thru robbery that SHE staged with her co-worker
Posted by: Fred || 01/18/2022 00:00 || Comments || Link || E-Mail|| [10802 views] Top|| File under:
Accused Times Square subway shover should never have been on streets, sister claims
[NYPOST] The sister of the deranged ex-con accused of fatally shoving a Times Square straphanger told The Post on Monday that her sibling never should have been free to walk the streets.

Josette Simon wept as she recalled she once even begged a hospital to keep her troubled brother locked up after his life was derailed by mental illness.

"He was a hardworking man, he was a giving man," Simon, 65, said through tears of her younger brother, Martial Simon, 61.

"At 14 years old, he started shoveling snow. He drove a taxicab. He worked from the bottom to move up to become a manager at a parking place in Manhattan. He always liked New York.

"Somehow, in his 30s, something happened and he lost it," she said. "He kept seeing and hearing people after him. One of my sisters took him in. He stayed, and then he said, 'I have to go back to New York and start again.' But he never made it."

The NYPD lists the subway-shove suspect's name as Simon Martial, although his sister identified him as Martial Simon.

Josette Simon, who lives outside Atlanta, Ga., said her brother was diagnosed with schizophrenia,
with his conditioning worsening after their mother died 23 years ago.


Posted by: Fred || 01/18/2022 00:00 || Comments || Link || E-Mail|| [10793 views] Top|| File under:
-Great Cultural Revolution
Organized Takedown of the Global Fertilizer Supply?
[New Eastern Outlook] The global energy shortages which have driven prices for coal, oil and natural gas to explosive highs in the last months are a predictable consequence of the mad pursuit of "Zero Carbon" economic policies that have seen foolish governments subsidize a growing share of electricity from unreliable solar and wind generation. One consequence has been a five-fold rise in the price of natural gas or methane across the globe. That extends from China to the EU, USA and beyond. A follow-on consequence of that natural gas shortage and price explosion is a growing crisis in world agriculture fertilizer production. This may all be no accident. It fits the WEF Great Reset Agenda of UN 2030.

Ammonia-based fertilizers made from nitrogen (most of our air, so never in shortage) and natural gas or methane (CH4) make up almost 70% of all fertilizers used to support major agriculture crops such as wheat, corn, rice and even coffee. As natural gas prices have soared by anywhere from 300% to 500% over the past months, this has had a devastating impact on world fertilizer production where some 80% of the cost of making ammonia fertilizers is due to natural gas.


Let's Go Brandon!
Posted by: Bobby || 01/18/2022 00:00 || Comments || Link || E-Mail|| [10794 views] Top|| File under: Tin Hat Dictators, Presidents for Life, & Kleptocrats
-Short Attention Span Theater-
Gators Fouled by Diesel Spill Get a Scrubbing, Teeth Cleaned
[An Nahar] Wildlife rehabilitators are decontaminating dozens of alligators, brushing their pointy teeth and scrubbing their scaly hides in the weeks after a pipeline rupture dumped 300,000 gallons (1.1 million liters) of diesel fuel into a New Orleans area wetland.
Diesel poured into the area outside the New Orleans suburb of Chalmette on Dec. 27 after a severely corroded pipeline broke, according to federal records.

Seventy-eight alligators have since been rescued, and 33 of them had been cleaned and released by Friday into a national wildlife refuge located in New Orleans and about 10 miles (16 kilometers) from the spill site in St. Bernard

Gay Paree

h, the Louisiana Department of Wildlife and Fisheries said.

Cleaning a six-foot-long (2-meter) alligator on Thursday required eight people: four holders, two scrubbers, one person with a hose for hot-water rinses and one to change the wash water, said Laura Carver, who became the department's oil spill coordinator in February 2010, less than three months before a massive BP oil spill off Louisiana in the Gulf.

Carver said the impact of December's diesel spill on wildlife was relatively high compared to most spills in Louisiana.

Rehabilitating that many alligators at once "is a new one for us," Carver said.

She said a hard piece of wood "almost like a really old-fashioned mop handle" is used to hold the alligator's jaw open while its teeth are scrubbed.

The teeth cleaning comes toward the end of a series of body washes using gradually smaller concentrations of Dawn dish detergent to clean off the gunk. "They literally get their mouths washed out with soap. But it's the only thing that works," Carver said.



Posted by: Fred || 01/18/2022 00:00 || Comments || Link || E-Mail|| [10794 views] Top|| File under:
-Signs, Portents, and the Weather-
Another 'large eruption' detected at Tonga volcano

[ENGLISH.ALARABIYA.NET] Another "large eruption" has been detected at the Tonga volcano, a Darwin-based monitoring station said Monday, two days after a massive eruption triggered tsunami waves around the Pacific.

The latest eruption was detected at 2210 GMT Sunday, according to an alert by the Darwin Volcanic Ash Advisory Centre. The Pacific Tsunami Warning Centre also said it had detected large waves in the area: "This might be from another explosion of Tonga volcano. There are no known earthquakes of significant size to generate this wave."




Posted by: Fred || 01/18/2022 00:00 || Comments || Link || E-Mail|| [10800 views] Top|| File under:
-Land of the Free
Video Analysis SHows Babbit Tried to Stop the Attack
[Epoch Times] Ashli Babbitt desperately tried to prevent rioters from vandalizing the doors leading to the Speaker's Lobby at the U.S. Capitol on Jan. 6, 2021, even stepping between one troublemaker and police officers guarding the doors, a video analysis shows.

Frame-by-frame video evidence analyzed by The Epoch Times paints a vastly different picture of Babbitt's actions than that portrayed in media accounts over the past year. News media regularly painted Babbitt as "violent," a "rioter," or an "insurrectionist" who was angrily trying to breach the Speaker's Lobby.

Video clips appear to show she tried to prevent the attack, not join it.

Video shot by John Sullivan, also known as Jayden X, shows that Babbitt tried to stop the violence against the Speaker's Lobby at least four times before she climbed into a broken window and was shot by U.S. Capitol Police Lt. Michael Byrd. At one point, she was so distressed at the violence, she was jumping up and down in frustration.

"About five minutes prior to her getting shot and killed, all of those officers, Officer Yetter and the other officers in the hall, the MPD cops, they were all joking with her and laughing with her," Hansen said. "They were having conversations and joking and laughing. Then not even five minutes later, Michael Byrd comes and executes her."
Posted by: Bobby || 01/18/2022 11:14 || Comments || Link || E-Mail|| [10796 views] Top|| File under:
FN re-introduces the High Power...
[Truth About Guns] No, that spelling isn't a typo. FN, of course, built the original High Power — then dubbed the Hi Power — along with John Moses Browning back in 1935. Much to gun buyers' dismay, the Browning Hi Power was discontinued years ago, but now FN is exciting SHOT Show-goers by bringing back the iconic single action 9mm pistol as the American-made 17+1 round "reimagined" FN High Power.

Here's FN's press release . . .

FN America, LLC proudly announces the introduction of the all-new FN High Power™, a completely reimagined pistol based on the legendary 1935 design conceived by John Moses Browning and perfected by Dieudonné Saive. The FN High Power carries forward the most iconic features of the original design, modernized for today's sport shooter.

"The High Power is such an iconic design, and synonymous with FN really. We recognized the gravity of reintroducing this newly redesigned pistol with such a storied history," said Mark Cherpes, President and CEO for FN America, LLC. "Rather than introduce a clone of the original, we had to deliver much more than other brands, knowing the FN High Power would be held to a higher standard. FN pays homage to the prolific design, while modernizing the ergonomics, functionality and operation. We respect what this pistol has meant to generations of FN collectors and feel the new FN High Power dovetails perfectly with the rest of the FN pistol line, carrying a future-forward design to the next generation of shooting enthusiasts."
Posted by: M. Murcek || 01/18/2022 08:01 || Comments || Link || E-Mail|| [10793 views] Top|| File under:
Vids- Boston Marathon bombing cop, in a standoff with fellow cops,
[Facebook] After the employee of a Boston pizzeria (famous mid priced dive) allowed five unvaccinated women and a girl to order food and bottles of water, the store manager intervened and called the police on the group for not presenting proof of Covid vaccination.

In footage recorded by the women and streamed on Facebook Live, the shop owner asks police to remove the group of females from his restaurant for failing to comply with Boston's newly implemented mandate requiring proof of vaccination to enter all indoor venues.

But the women stood their ground, continued to drink bottles of water and eat the pizza they purchased while being harassed and gawked at by the cops and store manager in the nearly hour-long encounter.

One of the women, Boston police Sergeant Shana Cottone who was placed on leave and relieved of her badge on Jan. 8 over her criticism of the city's mandate, shamed the officers for choosing money over human rights.

The recently suspended sergeant and leader of Boston First Responders United, a group that organized in opposition to the vaccine mandate, implored her former colleagues "to do the right thing."

Celebrities, performing artists and professional athletes who are not regularly employed by a venue are exempt from the mandate.

Mayor Wu calls the fascistic policy "B Together."


I think it is high time we list Democrat and Bureaucracy intimidation stories (jan 6th to FBI et) into the WOT category. I leave to the mods to decide. But here is my vote. We are at war, better stand up and start reporting on it.




No. It's a different war.

HT: GatewayPundit
Posted by: Woodrow || 01/18/2022 00:00 || Comments || Link || E-Mail|| [10793 views] Top|| File under: Tin Hat Dictators, Presidents for Life, & Kleptocrats
Britain
A former Buckingham Palace royal protection officer says he suspected Ghislaine Maxwell and Prince Andrew had an 'intimate relationship,'
[Business Insider] Former royal protection officer Paul Page said in his first television interview that Buckingham Palace staff suspected Prince Andrew and Ghislaine Maxwell had an "intimate relationship."

"From the way she was allowed to enter and exit the palace, at will, we realised... suspected, that she may have had an intimate relationship with Prince Andrew," Page claimed the new iTV documentary, "Ghislaine, Prince Andrew and the Paedophile." "A colleague of mine remembered her coming in four times in one day from the morning till the evening — she kept coming in and out, in and out..."


in and out, in and out, in and out, in and out......


The Duke of York's legal tensions have mounted following the December conviction of Maxwell, who was found guilty of five of six sex-trafficking charges brought against her.

On Friday, Queen Elizabeth II held a personal meeting with her son to notify him that he will be stripped of his royal patronages and military titles as a result of the sexual-assault lawsuit brought against him by Jeffrey Epstein accuser Virginia Giuffre, forcing him to defend himself as a private citizen.
Posted by: Besoeker || 01/18/2022 00:37 || Comments || Link || E-Mail|| [10796 views] Top|| File under:
North Korea tests tactical guided missiles
Direct Translation via Google Translate. Edited.


[REGNUM]

North Korea

conducted a test launch of tactical guided missiles. This was reported on January 18 by Reuters, citing the North Korean Central Telegraph Agency (KCNA).

The KCNA statement said that North Korea successfully launched two tactical guided missiles on January 17. They were launched in the western part of North Korea and accurately hit an island target in the East Korean Sea.

Recall that the launch of two ballistic missiles was carried out by the DPRK on January 17 towards the Sea of ​​Japan. According to the Joint Chiefs of Staff of South Korea, the missiles were launched from the area of ​​Sunan International Airport in the vicinity of Pyongyang.

Earlier , REGNUM reported that the UN called on the North Korean authorities to sit down at the negotiating table. It is noted that the DPRK has not had such a frequency of missile launches for a long time. This is the fourth launch of missiles since the beginning of the year.

Posted by: badanov || 01/18/2022 00:00 || Comments || Link || E-Mail|| [10796 views] Top|| File under:
Europe
France: Life insurer refuses to cover vaccine death
[FreeWestMedia] An explosive case is currently being hotly debated on social media: In France, a rich, older entrepreneur from Paris is said to have died as a result of a Corona injection. Previously, he had taken out multi-million dollar life insurance policies for the benefit of his children and grandchildren, according to a media report.

Although vaccination is recognized as the cause of death by doctors and the insurance company, it has refused to pay out. The reason is because the side effects of the Corona jabs are known and published. They argue that the deceased took part in an experiment at his own risk. Covid-19 in itself is not classed as a "critical illness".

According to the company, an experimental vaccination resulting in death is like suicide
and if it's mandated?
The insurance company justified the refusal of payment to the family by stating that the use of experimental medication or treatments, including Corona injections, is expressly excluded from the insurance contract. The family's subsequent lawsuit against the insurance company has been unsuccessful.
Posted by: The Walking Unvaxed || 01/18/2022 05:16 || Comments || Link || E-Mail|| [10796 views] Top|| File under:
Credit Suisse Chairman Resigns after Internal Investigation
[An Nahar] Credit Suisse says its chairman has resigned following an internal investigation that reportedly turned up that he had violated quarantine rules intended to fight the COVID-19 pandemic.The resignation of Antonio Horta-Osorio, a British-Portuguese national who took the job barely eight months ago, was announced shortly after midnight Monday. It is the latest upheaval at the top-drawer Swiss bank that has faced an array of recent troubles, including bad bets on hedge funds and an internal spying scandal.

"I regret that a number of my personal actions have led to difficulties for the bank and compromised my ability to represent the bank internally and externally," Horta-Osorio, 57, said in a statement from the bank, without elaborating.

"I therefore believe that my resignation is in the interest of the bank and its stakeholders at this crucial time."

Axel Lehmann, a Swiss national and former executive at rival bank UBS who joined the Credit Suisse board in October, will take over as chairman.

Credit Suisse said Lehmann "succeeds Antonio Horta-Osório, who resigned following an investigation commissioned by the board." It did not elaborate, and bank

front man

Dominik von Arx declined to comment beyond the news release.

Swiss media reported Monday that Horta-Osorio, a former CEO of Lloyds Banking Group in

Britannia

, had violated quarantine rules, including traveling to

Britannia

in December and to the Wimbledon tennis tournament over the summer.

Online news service finews.com, citing two sources familiar with the situation, reported in late December that Horta-Osorio was being investigated over allegations of breaking quarantine.




Posted by: Fred || 01/18/2022 00:00 || Comments || Link || E-Mail|| [10793 views] Top|| File under:
Science & Technology
Genetic risk factor found for Covid-19 smell and taste loss, researchers say
[NBC] Scientists are piecing together why some people lose their sense of smell after contracting Covid-19.

A study published Monday in the journal Nature Genetics identified a genetic risk factor associated with the loss of smell after a Covid infection, a discovery that brings experts closer to understanding the perplexing pattern and may point the way toward much-needed treatments.

Six months after contracting Covid, as many as 1.6 million people in the United States are still unable to smell or have experienced a change in their ability to smell. The precise cause of sensory loss related to Covid is not known, but scientists do think it stems from damage to infected cells in a part of the nose called the olfactory epithelium. These cells protect olfactory neurons, which help humans smell.

"How we get from infection to smell loss remains unclear," said Dr. Justin Turner, an associate professor of otolaryngology at Vanderbilt University who was not a part of the study.

"Early data suggests that supporting cells of the olfactory epithelium are the ones mostly being infected by the virus, and presumably this leads to the death of the neurons themselves," he said. "But we don't really, really know why and when that happens, and why it seems to preferentially happen in certain individuals."
Posted by: Besoeker || 01/18/2022 07:15 || Comments || Link || E-Mail|| [10797 views] Top|| File under:
Who's in the News
29
[untagged]
5
Arab Spring
5
Govt of Pakistain Proxies
3
Commies
2
Tablighi Jamaat
2
Govt of Syria
2
Houthis
2
Banditti
2
Sublime Porte
2
Tin Hat Dictators, Presidents for Life, & Kleptocrats
2
Hezbollah
1
Palestinian Authority
1
Islamic State
1
Govt of Sudan
1
Boko Haram (ISIS)
1
[untagged]
1
Devout Moslems
1
Migrants/Illegal Immigrants
1
Ottoman Proxies
1
al-Qaeda
1
Taliban/IEA
1
Govt of Iraq
Bookmark
E-Mail Me
The Classics
The O Club
Rantburg Store
The Bloids
The Never-ending Story
Thugburg
Gulf War I
The Way We Were
Bio
Merry-Go-Blog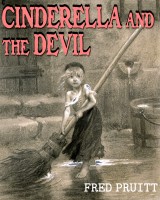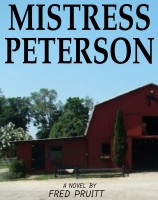 On Sale now!


A multi-volume chronology and reference guide set detailing three years of the Mexican Drug War between 2010 and 2012.

Rantburg.com and borderlandbeat.com correspondent and author Chris Covert presents his first non-fiction work detailing the drug and gang related violence in Mexico.

Chris gives us Mexican press dispatches of drug and gang war violence over three years, presented in a multi volume set intended to chronicle the death, violence and mayhem which has dominated Mexico for six years.
Click here for more information


Meet the Mods
In no particular order...


Steve White
Seafarious
tu3031
badanov
sherry
ryuge
GolfBravoUSMC
Bright Pebbles
trailing wife
Gloria
Fred
Besoeker
Glenmore
Frank G
3dc
Skidmark



Better than the average link...



Rantburg was assembled from recycled algorithms in the United States of America. No trees were destroyed in the production of this weblog. We did hurt some, though. Sorry.
3.235.180.193

Help keep the Burg running! Paypal: