-Lurid Crime Tales-
'I would never point a gun at anyone and pull the trigger': Alec Baldwin weeps as he denies firing gun loaded with 'a bullet that wasn't even supposed to be on the property', during George Stephanopoulos interview
[Daily Mail, Where America Gets Its News]

More from Yahoo, courtesy of Ebbomoger Speaking for Boskone4589:


Reality clearly is not a realm he can live in any more after fatally shooting two people on the "Rust" movie set...




A tip for Citizen Baldwin. Get yourself a different lawyer.




Alec Baldwin

is giving his first TV interview since the Rust shooting — and it's an emotional one.

The first preview for the ABC News sit-down sees Baldwin breaking down in tears as he talks about cinematographer Halyna Hutchins being fatally shot with a prop gun on Oct. 21.

The real surprise, however, was George Stephanopoulos asking why he fired the gun when it wasn't in the script and Baldwin replied, "The trigger wasn't pulled. I didn't pull the trigger."

So he never pulled the trigger? "No, no, no, no," Baldwin answered. "I would never point a gun at anyone and pull the trigger at them, never."


...and then breaks down and weeps...
Posted by: Skidmark || 12/02/2021 00:00 || Comments || Link || E-Mail|| [336062 views] Top|| File under:
Man with Tesla face tattoo busted for DUI after crashing minivan
[NYPOST] A man with a Tesla face tattoo has been busted on a DUI charge after he crashed and rolled the 30-year-old minivan he was driving.Jordan Lindsey, 25, was behind the wheel of a 1992 GMC Safari when he crashed on a highway just outside reliably Democrat Chicago, aka The Windy City or Mobtown

...home of Al Capone, the Chicago Black Sox, a succession of Daleys, Barak Obama, and Rahm Emmanuel...
last Thursday, according to a complaint obtained by the Smoking Gun.

The fan of Elon Musk's electric vehicles was arrested on a felony aggravated DUI count and multiple other vehicular charges.

He is pictured in his mugshot with a tattoo of the Tesla logo clearly visible under his eye.

It isn't clear if Lindsey owns one of the electric vehicles.

Lindsey has a rap sheet that includes multiple other vehicular convictions, according to cops.

At the time of last week's crash, he was driving on a suspended license due to a prior DUI conviction.

Lindsey is due in court on the latest charges on Dec. 20.




Posted by: Fred || 12/02/2021 00:00 || Comments || Link || E-Mail|| [336061 views] Top|| File under:
-Obits-
R.I.P. Richard Lee-Sung, a M*A*S*H actor who actually served in the Korean War
In the 1974 M*A*S*H episode "Officer of the Day," Hawkeye has a lot of luck — well, "Lucks." Multiple locals named "Kim Luck" show up at the 4077th for treatment. Jamie Farr (Klinger) cites it as one of his favorite episodes. It likely held a fond place in the memory of the second Kim in the story, played by Richard Lee-Sung. It was his M*A*S*H debut.

Lee-Sung would go on to appear in 11 episodes of the iconic dramedy, memorably as a pushy salesman in "Bug Out," as a creative French horn repairman in "The Smell of Music," and running a craps game in "A Night at Rosie's." For the Texas native, it was a step back in time. He had served in the Korean War.

As one of the "Chosen Few," Lee-Sung fought in the Battle of Chosin Reservoir as a member of the U.S. Marines. Later, he left his hometown of El Paso behind and settled in Los Angeles. There, the man of Mexican-Chinese heritage found work and notoriety in Chinatown.

As a bartender at L.A. joints like Tang's and General Lee's, the bald fellow who liked to be called "Curlee" reportedly delighted customers. He would eventually perform as a comic at General Lee's, according to a newspaper profile from 1975.

That summer of '75, Lee-Sung had landed a role as an ensemble player in Keep on Truckin', a short-lived variety show that also cast young talents such as Billy Crystal and Didi Conn. By that point, he had a M*A*S*H appearance under his belt, as well as guest spots on Kung Fu.

As his star began to rise, he nabbed roles in The Apple Dumpling Gang, Happy Days, The Incredible Hulk and The Hardy Boys/Nancy Drew Mysteries. His M*A*S*H ties continued in the '80s, as he popped up in both Trapper John, M.D. and AfterMASH.

Over Thanksgiving weekend, the MASH Matters Podcast posted an announcement from Richard's son Russell on Facebook: "We are deeply saddened to announce that veteran character actor and beloved M*A*S*H guest star Richard Lee Sung passed away at the age of 91 on August 16th, 2021."

"Those [M*A*S*H] roles were some of his best memories as an actor working with an amazing cast, crew and director (Alan Alda) whom he had the highest respect," Russell wrote. He was 91 years old.


Posted by: badanov || 12/02/2021 00:00 || Comments || Link || E-Mail|| [336062 views] Top|| File under:
-Short Attention Span Theater-
'Gutfeld!' Ratings Explosion Beats Late-Night Giants Jimmy Kimmel and Jimmy Fallon
[PJ] Fox News' November ratings are out, and they spell bad news for late-night comedy...or good news if you're sick of politically correct narrative-pushing virtue-signalers like Jimmy Kimmel and Jimmy Fallon. Greg Gutfeld's late-night show Gutfeld! has beaten both Kimmel and Fallon in total viewers in the 11 p.m. ET timeslot.

Gutfeld! has also taken the title of the number one rated show in all of basic cable television in total viewers, coming in at 1,983,000 pairs of eyeballs tuning in every night.

Gutfeld! beat every show on MSNBC in all categories, including The Rachel Maddow Show, for the first time since its launch. Rachel Maddow is having a dismal November, reporting her lowest ratings all year.


Rachel "Rick" Madcow will be stepping down Spring 2022 too...
Posted by: Besoeker || 12/02/2021 10:45 || Comments || Link || E-Mail|| [336061 views] Top|| File under:
'Smells Like Gasoline:' Military Families in Hawaii Say They Are Being Sickened by Their Tap Water
[Mil.com] At least 500 families living in military housing in Honolulu woke Sunday morning to find that their tap water had an oily sheen and smelled like fuel.

Residents like Army spouse Hanna, who lives in Navy-owned housing at Joint Base Pearl Harbor-Hickam, told Military.com she has had nosebleeds and her toddler developed diarrhea over the weekend before she noticed the odor.

Two days later, her family is buying bottled water, hoping someone in charge will bring in truckloads of water and explain what's going on.

"It smells like gasoline, fuel, kerosene," said Hanna, who asked that her last name not be used out of concern it could harm her husband's career. "No one is providing us any relief."

The problem seems largely to be affecting Pearl Harbor and Hickam housing but residents of other areas, like Aliamanu Military Reservation, also on Oahu, have reported odor and illnesses affecting families, including headaches, rashes, vomiting and nosebleeds.
Posted by: Besoeker || 12/02/2021 07:25 || Comments || Link || E-Mail|| [336062 views] Top|| File under:
MI -- 14.7% death rate for COVID-19 outbreak among long term care immunized patients
[RecordEagle] TRAVERSE CITY MICHIGAN -- Five deaths at the Grand Traverse Pavilions have been attributed to a COVID-19 outbreak at the county-owned, long-term care facility, according to officials.

Since the Nov. 5 outbreak started, 34 residents and 12 staff members tested positive for the virus, said Rose Coleman, interim CEO/administrator. Of those, five died, 23 are fully recovered and moved back to their rooms and six remain in a COVID-19 unit at the facility.
Article goes on to state that all the residents who tested positive had been vaccinated in previous months. The Pavilions had just started giving booster shots to residents when this outbreak occurred. So far, this is the only outbreak of COVID at the facility. Genotyping was performed and the variant was found to be Delta, and "appears to be resistant to the vaccine we currently have," per Coleman.

A majority of the newly infected residents received monoclonal antibody treatments which Coleman thought were highly effective.
Posted by: Bubba Lover of the Faeries8843 || 12/02/2021 00:00 || Comments || Link || E-Mail|| [336062 views] Top|| File under:
-Signs, Portents, and the Weather-
a cold day in Siberia
Maximum for today in Ojmjakon, Russia is 10pm 2 Dec temp of -51F
Minimum was -63F

from the site

Now
-51 °F

Light snow. Overcast.

Feels Like: -51 °F
Forecast: -31 / -43 °F
Wind: 1 mph ↑ from Southeast
Location: Ojmjakon
Current Time: Dec 3, 2021 at 1:37:21 am
Latest Report: Dec 2, 2021 at 10:00 pm
Posted by: Lord Garth || 12/02/2021 10:37 || Comments || Link || E-Mail|| [336061 views] Top|| File under:
Dying COVID-19 Patient Recovers After Court Orders Hospital to Administer Ivermectin
[Your News] After an Illinois hospital insisted on administering expensive remdesivir to an elderly COVID-19 patient and it failed to work, the dying man's life was saved after a court ordered that an outside medical doctor be allowed to use the inexpensive drug ivermectin to treat him over the hospital's strenuous objections, according to the family's lawyer.

Ivermectin tablets are approved by the U.S. Food and Drug Administration (FDA) to treat humans with intestinal strongyloidiasis and onchocerciasis, two conditions caused by parasitic worms. Some topical forms of ivermectin are approved to treat external parasites like head lice and for skin conditions such as rosacea. The drug is also approved for use on animals.

The costly drug remdesivir has been given emergency use authorization by the FDA for treating certain categories of human patients hospitalized with COVID-19.

But use of ivermectin to treat humans suffering from COVID-19 has become controversial because the FDA has not approved its so-called off-label use to treat that disease, which is caused by the CCP virus also known as SARS-CoV-2.

Critics have long accused the FDA of dragging its heels and being dangerously over-cautious and indifferent to human suffering in its approach to regulating pharmaceuticals, a perception that led to then-President Donald Trump signing the Right to Try Act in May 2018. The law, according to the FDA, "is another way for patients who have been diagnosed with life-threatening diseases or conditions who have tried all approved treatment options and who are unable to participate in a clinical trial to access certain unapproved treatments."

Medical doctors are free to prescribe ivermectin to treat COVID-19 in people even though the FDA claims its off-label use could be harmful in some circumstances. Clinical human trials of the drug for use against the disease are currently in progress, the agency says.
Posted by: Besoeker || 12/02/2021 00:23 || Comments || Link || E-Mail|| [336061 views] Top|| File under:
Caucasus/Russia/Central Asia
Fighting erupts near Dokuchaevsk
[Rusvesna] The sounds of small arms firing pierced the early morning hours in

Dokuchaevsk

Thursday morning, according to data supplied in a post on the Russian language Russkaya Vesna (Russian Spring) website.


According to an official announcement by the Donetsk People's Republic ministry of defense, Ukrainian forces used BMP-2s 30mm autocannon, firing about 30 rounds.

There was no specified target nor reports of killed or wounded. The announcement said that the Ukrainian simply fired on the area.

The announcement also said that the area had been quiet for the entire day previously.

Videos posted with the Russkaya Vesna article show detonations from small arms as well as from heavier caliber weapons.

Dokuchaevsk is south of Donetsk city.
Posted by: badanov || 12/02/2021 00:00 || Comments || Link || E-Mail|| [336062 views] Top|| File under:
EU intelligence links assassination attempts on Chechen bloggers to Putin
Direct Translation via Google Translate. Edited.


[KavkazUzel] The Russian President and the Chechen authorities are responsible for the assassination attempts on the Chechen blogger

Tumso Abdurakhmanov

in Sweden and other critics of Ramzan Kadyrov, according to the report of the Intelligence and Situation Center of the European Union, the conclusions of which were voiced by journalists.

As the "Caucasian Knot" wrote , a court in Sweden on January 11 recognized Russian citizens Ruslan Mamaev and Elmira Shapiaeva as participants in the attack on a blogger from Chechnya Tumso Abdurakhmanov and sentenced them to ten and eight years of imprisonment, respectively. The accused were sentenced to the terms requested by the prosecutor.

The court  recognized the criticism of the Chechen authorities by the blogger as the motive for the crime, but the role of the Chechen authorities was not studied in detail. 

The findings from the report of the Intelligence and Situation Center of the European Union regarding the attempt on the life of Tumso Abdurakhmanov in Sweden were reported by the Swedish public television SVT, which published this material on its website today. The Swedish security service SEPO concluded that the attempt on the blogger and other critics of Kadyrov was ordered in Chechnya, the article says.

At the same time, it quotes the words of the Minister of Press and Information of the republic, Akhmed Dudayev, who did not want to answer the reporters' questions.

"To be honest, I don't understand why you think that I should somehow comment on the activities of these countless Internet heroes. We have neither the time nor the desire to react to this person or someone like that," Dudayev replied.

In addition, the report describes how Russia and Chechnya have developed their tools for illegal executions, mentions in this connection the special unit of the National Guard SOBR "Terek". It also states that attempts on the life of Tumso and other Chechen bloggers would not have been possible if President Putin had objected to them.

However, in a letter signed by "President of the Russian Federation Vladimir Putin," the presidential press service replied to Swedish television that "it has nothing to do with the murders of these people in European countries," the article says.

Recall that in June this year, a Chechen blogger living in Austria, Said-Khusein Magomadov, was tried to blow up in the city of Bregenz, according to the police. Two natives of Chechnya were detained in connection with the attempted murder case.

The blogger is sure that the Chechen authorities are behind the assassination attempt.

On July 4, 2020, in a suburb of the Austrian capital, a native of Chechnya, Mamikhan Umarov (Anzor from Vienna), was shot dead, who in his videos openly criticized and insulted Ramzan Kadyrov and his parents using profanity. And this is by no means the only example of the realization of threats against the political opponents of the head of Chechnya who fled abroad, says the statement of the "Caucasian Knot" " The Murders of Kadyrov's Critics in the European Union."

In 2016, Ramzan Kadyrov voiced threats against compatriots living abroad. "We have data for each of you, and we know who you are ... We know where you are writing from, and you are all in our hands. And therefore, do not harm yourself," "words of the head of Chechnya.

Posted by: badanov || 12/02/2021 00:00 || Comments || Link || E-Mail|| [336062 views] Top|| File under:
Russia accuses Ukraine of troop buildup as Kiev urges NATO sanctions
[NYPOST] ​The Kremlin said Wednesday it could not reduce the number of Russian forces along the country's border with Ukraine because the Kiev government is carrying out its own military buildup.

"Russia cannot take any measures to de-escalate,"

front man

Dmitry Peskov told

news hound

s. "We have seen the messages that more than 120,000 [Ukrainian] troops have been deployed to the conflict zone. This raises our fears that sentiments [in Ukraine] in favor of a military solution to the Donbass problem could prevail."

Earlier Wednesday, Russian foreign ministry spokeswoman Maria Zakharova accused Ukraine of ​moving 125,000 troops — which she described as "half of the entire Ukrainian army" — to the eastern Donbass region of the country, where government forces have been fighting Russia-backed separatists since Moscow illegally annexed Crimea in 2014.​


Posted by: Fred || 12/02/2021 00:00 || Comments || Link || E-Mail|| [336061 views] Top|| File under:
Government Corruption
The Usual Suspects Are Trying to Foment a Crisis With Russia
[ANTIWAR.com] Once again, the United States and some of its security clients in Eastern Europe are doing their utmost to create a crisis atmosphere with respect to Russia. A key player in that effort is the government of Ukraine. As Ukrainian officials did in April 2021, they are again highlighting allegedly suspicious Russian troop movements near the border between the two countries in late October and early November. Ukrainian leaders contend that such maneuvers might well be the prelude to a military offensive.

Kiev's propaganda offensive escalated dramatically on November 20 when Brig. General Kyrylo Budanov, Ukraine's director of defense intelligence, asserted in interview with Military Times that Moscow already had plans in place to launch an invasion by the end of January 2022. He was not talking about a modest border incursion in support of pro-Russia separatists who control portions of Ukraine's Donbas region either. The attack he was predicting, Budanov insisted, would likely involve airstrikes, artillery and armor attacks followed by airborne assaults in the east, amphibious assaults in Odessa and Mariupul and even an incursion of Ukraine through neighboring Belarus in the north.

Ukrainian President Voldymyr Zelensky soon made Budanov's prediction look mild by comparison. He warned that Moscow not only intended to seize large swaths of Ukraine's territory, but that the Kremlin had plans in place to stage a coup to overthrow his government. Zelensky was quite specific about the timetable; the coup was to occur during the week of November 28-December 4.

It would be bad enough if such efforts to generate a crisis were simply a unilateral campaign by a government determined to whip-up nationalist emotions to revive its flagging fortunes. But as it did in April, Joe Biden's administration seems ready to give full credence and backing to the stance of its Ukrainian client toward Russia. In an April 2 telephone call to Zelensky, Biden "affirmed the United States' unwavering support for Ukraine's sovereignty and territorial integrity in the face of Russia's ongoing aggression in the Donbas and Crimea."
Posted by: Besoeker || 12/02/2021 00:51 || Comments || Link || E-Mail|| [336063 views] Top|| File under:
Antibody Found That Neutralizes All Covid Variants, Chinese scientists claim
Chinese scientists? I'll wait to see if a more trustworthy First World team can reproduce the results before I get excited.
[RussiaToday] Chinese scientists claim to have isolated an antibody which can effectively neutralize all strains of Covid-19, referencing both lab experiments and those performed on a living organism.


"Or dead. Some Uighurs were...not healed. Omelette, eggs, whatever"


In a study published on Tuesday, Chinese scientists from a variety of institutions, including Sun Yat-sen University in Guangzhou and Zhejiang University in Hangzhou, suggested that they may have the panacea to the Covid-19 pandemic.

The authors claim that monoclonal antibody 35B5 has been shown in both in vitro (laboratory or test-tube experiment) and in vivo (performed on living organism) studies to neutralize wild-type Covid-19 (without mutations) as well as variants of concern (VOCs). The in vivo tests were carried out on humanized mice.

The scientists noted that the antibody also works on the highly mutated Delta variant, which has been responsible for deadly waves of infection around the world since it first emerged in India earlier this year.

"35B5 neutralizes SARS-CoV-2 [Covid-19] by targeting a unique epitope [part of the antigen molecule which the antibody attaches itself to] that avoids the prevailing mutation sites," the study explains. In other words, 35B5 targets a unique part of the virus that does not change during the mutation process.

By targeting part of the virus which is not impacted by the mutations identified in circulating VOCs, antibody 35B5 demonstrated capacity for "pan-neutralizing efficacy" across multiple strains. These findings, the scientists argue, could be "exploited for the rational design of a universal SARS-CoV-2 [Covid-19] vaccine."

The part of the antigen targeted by antibody 35B5 is also present in the Omicron variant, the researchers note.

Posted by: NN2N1 || 12/02/2021 00:00 || Comments || Link || E-Mail|| [336062 views] Top|| File under: Commies
Elon Musk: SpaceX faces possible bankruptcy because of engine woes
[SpaceDaily] SpaceX founder Elon Musk told his employees the space company faces a "genuine risk of bankruptcy" because of its struggles in developing its engine for its Starship flights.

In an email obtained by the website Space Explored, Musk called the company's struggle with its Raptor engine production at its base in Boca Chica, Texas, a "crisis." The Starship is a hulking space vehicle created to deliver goods and people to the moon and eventually Mars.

"What it comes down to, is that we face a genuine risk of bankruptcy if we can't achieve a Starship flight rate of at least once every two weeks next year," Musk said in the email.

Musk canceled a scheduled break he planned to take during Thanksgiving to address the Raptor engine issue.

"Unfortunately, the Raptor production crisis is much worse than it had seemed a few weeks ago," Musk said. "As we have dug into the issues following the exiting of prior senior management, they have unfortunately turned out to be far more severe than was reported. There is no way to sugarcoat this."

Last week, SpaceX's vice president of propulsion Will Hetsley left the company after he was removed from the Raptor engine project for lack of progress, CNBC reported. Musk recently said that a "complete design overall" of the engine was necessary."

On Nov. 17, Musk said he hoped SpaceX would conduct its first orbital flight of the Starship in January or February, pending regulatory approval by the Federal Aviation Administration as well as ironing out technical issues.

SpaceX has a lot riding on the line with the engines. It recently beat out Jeff Bezos' Blue Origin for a $2.9 billion NASA contract and has a valuation of more than $100 billion while employing 7,000 people.
Posted by: M. Murcek || 12/02/2021 00:00 || Comments || Link || E-Mail|| [336063 views] Top|| File under:
Who's in the News
43
[untagged]
2
Banditti
2
Hezbollah
2
Commies
2
Migrants/Illegal Immigrants
2
Govt of Iran
1
Govt of Iraq
1
Govt of Syria
1
Sublime Porte
1
Ottoman Proxies
1
Govt of Iran Proxies
1
Arab Spring
1
Narcos
1
Antifa/BLM
1
Devout Moslems
1
Jaish-e-Mohammad
1
ISWAP
1
[untagged]
1
Hamas
1
Taliban/IEA
1
Houthis
Bookmark
E-Mail Me
The Classics
The O Club
Rantburg Store
The Bloids
The Never-ending Story
Thugburg
Gulf War I
The Way We Were
Bio
Merry-Go-Blog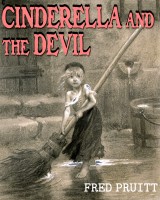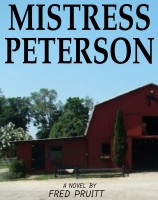 On Sale now!


A multi-volume chronology and reference guide set detailing three years of the Mexican Drug War between 2010 and 2012.

Rantburg.com and borderlandbeat.com correspondent and author Chris Covert presents his first non-fiction work detailing the drug and gang related violence in Mexico.

Chris gives us Mexican press dispatches of drug and gang war violence over three years, presented in a multi volume set intended to chronicle the death, violence and mayhem which has dominated Mexico for six years.
Click here for more information


Meet the Mods
In no particular order...


Steve White
Seafarious
tu3031
badanov
sherry
ryuge
GolfBravoUSMC
Bright Pebbles
trailing wife
Gloria
Fred
Besoeker
Glenmore
Frank G
3dc
Skidmark



Better than the average link...



Rantburg was assembled from recycled algorithms in the United States of America. No trees were destroyed in the production of this weblog. We did hurt some, though. Sorry.
3.236.209.138

Help keep the Burg running! Paypal: