-Lurid Crime Tales-
Nikolas Cruz pleads guilty to 2018 Parkland school massacre
[IsraelTimes]

Nikolas Cruz




...diagnoses of autism, depression and significant psychological problems, described as a troubled kid obsessed with guns — the police came to the family home frequently to deal with him — Mr. Cruz was adopted at birth. His adoptive father died when he was young, then his adoptive mother died a few months before he ran amok, so really he was a classic school shooter...

has pleaded guilty to murder in the 2018 high school massacre in Parkland, Florida, that left 17 dead.

Cruz, 23, entered his pleas in a courtroom hearing attended by a dozen relatives of victims, after answering a long list of questions from Circuit Judge Elizabeth Scherer aimed at confirming his mental competency. He was charged with 17 counts of murder and 17 counts of attempted first-degree murder for those

maimed

in the February 14, 2018, attack at Marjory Stoneman Douglas High School in Parkland, located just outside Fort Lauderdale.

A penalty trial will determine whether Cruz will receive a sentence of death or life in prison without parole. Scherer plans to begin screening jurors next month in hopes testimony can begin in January.

As several parents shook their heads, Cruz apologized, saying, "I'm very sorry for what I did... I can't live with myself sometimes." He also added that he wished it was up to the survivors to determine whether he lived or died.

Several parents and other relatives of victims broke down in tears while listening to the court proceedings via a Zoom call.
Posted by: trailing wife || 10/21/2021 01:33 || Comments || Link || [336118 views] Top|| File under:
Teen shot Tuesday was 54th child shot in Minneapolis this year
[KSTP] Tuesday night's shooting in

Minneapolis

left a 15-year-old in critical condition and marked the 54th person younger than 18 to be shot in the city in 2021.

The victim was taken to Hennepin County Medical Center and had surgery Tuesday night.

The Minneapolis Police Department (MPD) says the teen was shot near the intersection of 40th Street East and Columbus Avenue at around 6:45 p.m.

That intersection is next to Phelps Park, and the Minneapolis Park Police Department (MPPD) says a youth football game was just wrapping up there when the teen was shot.

"The impacts of violence on our community members, and our park users, are always concerning and they're always tragic," MPPD Chief Jason Ohotto said.

Ohotto's department isn't in charge of the shooting investigation – that is led by MPD – but said a park police officer was at the game. He said the football team coaches had asked for the officer's presence.

"[The officer] arrived on scene within seconds," Ohotto said about his officer responding to the shots fired. "[He] was able to provide first aid that likely contributed to the saving of life."

Of the 54 people younger than 18 to be shot in Minneapolis this year, MPD says seven of those young boys and girls have died.

"That is exceptionally frustrating that people are losing their lives losing [and] their feeling of safety," Celia Mccoy, who lives near Phelps Park, said.

"It feels like there's nothing that we as community members, and as citizens of the city of Minneapolis, can do," Mccoy added. "I don't know what that solution is – it's not my job to figure out that solution. My job is to vote for people who can come up with that solution."

Minneapolis City Council member Andrea Jenkins sent the following statement to 5 EYEWITNESS NEWS regarding Tuesday night's shooting:

"There is simply too much access to guns for very young people in our communities. My heart goes out to the young victim and his family. We as city leaders must create more opportunities for young people to engage in positive, productive afterschool activities. Parents must take more responsibility for their young people who are perpetrating much of this violence, destroying and disrupting their own lives before they really get started. This must be an entire community effort, we cannot rely on police alone. I will continue working with groups like Summit OIC, Sabathani Community Center, PPL, Renewable Energy Partners and anyone else to create job training programs and job opportunities as well as mentoring and support programs in South Minneapolis."

A representative with the Minneapolis Park and Recreation Board told 5 EYEWITNESS NEWS there aren't any plans to put youth activities on hold following the shooting.

No one has been arrested in the case at this time.
Posted by: Fred || 10/21/2021 00:00 || Comments || Link || [336112 views] Top|| File under:
-Great Cultural Revolution
And a Child Shall Mislead Them
[TAKIMAG] This week, we take a focused look at how the West's most destructive superstition can grip the mind of even the most strident "rationalist," and what that means for those of us who don't partake in the séance.

Penn Jillette, the tall half of the hugely successful magician duo Penn & Teller, is one of the entertainment industry's most outspoken atheists. For decades, Jillette has smugly condemned all manner of religious, psychic, and pseudoscientific irrationality. He also has a fan base on the right, because as a self-described libertarian, Jillette's often mused about how "taxation is theft" and government compulsion is bad.

Penn Jillette: a man with no gods, including government. A man who falls for no (to use the title of his Showtime series) "bullshit."
Continued on Page 49
Posted by: Fred || 10/21/2021 00:00 || Comments || Link || [336085 views] Top|| File under:
-Short Attention Span Theater-
Japanese ghost ships that were sunk by the US during WWII at Battle of Iwo Jima are RAISED from the seabed by tremors from one of island's most active volcanoes
[MAIL] Two dozen ships that sank during the Battle of Iwo Jima, one of World War II's most epic battles and one of the bloodiest in U.S. Marines' history, have been raised from the bottom of the ocean after tremors at one of Japan's most dangerous volcanoes, Mount Suribachi.

Satellite photos from Japan's All Nippon News show the leftover hulks of 24 Japanese transport vessels that were captured by the U.S. Navy in the latter part of the war.

They were moved to the western part of Iwo Jima to form a port, as the island had no such facilities at the time.

The seabed has started to rise due to the seismic activity from Mount Suribachi, in particular on the western part of the island.
Posted by: Besoeker || 10/21/2021 00:00 || Comments || Link || [336081 views] Top|| File under:
-Signs, Portents, and the Weather-
White House Details Plan To 'Quickly' Vaccinate 28 Million Children Age 5-11
[ZERO] The jab - which doesn't prevent transmission of Covid-19 will be available at pediatricians, local pharmacies, and possibly even at schools, according to the White House, which expects FDA authorization of the Pfizer shot for children - the least likely to fall seriously ill or die from the virus, in a matter of weeks, according to the Associated Press.

Federal regulators will meet over the next two weeks to weigh the benefits of giving shots to kids, after lengthy studies meant to ensure the safety of the vaccines.

Within hours of formal approval, expected after the Centers for Disease Control and Prevention advisory meeting scheduled for Nov. 2-3, doses will begin shipping to providers across the country, along with smaller needles necessary for injecting young kids, and within days will be ready to go into the arms of kids on a wide scale. -AP

According to the announcement, the White House has secured enough to supply more than 25,000 doses for pediatricians and primary care physicians who have already signed up to deliver the vaccine, while the country now has enough Pfizer vaccine to jab roughly 28 million kids who will soon be eligible, meaning this won't be a slow roll-out like we saw 10 months ago when doses and capacity issues meant adults had to wait.

Meanwhile, the White House is rolling out an 'advertising' campaign to convince parents and kids that the vaccine is safe and effective. According to the report, "the administration believes trusted messengers — educators, doctors, and community leaders — will be vital to encouraging vaccinations."

"COVID has also disrupted our kids lives. It's made school harder, it's disrupted their ability to see friends and family, it's made youth sports more challenging," said surgeon general Dr. Vivek Murthy in a Wednesday statement to NBC. "Getting our kids vaccinated, we have the prospect of protecting them, but also getting all of those activities back that are so important to our children."

According to Murthy, the administration is leaving the question of mandates for school, local and state officials.
Posted by: Besoeker || 10/21/2021 03:42 || Comments || Link || [336103 views] Top|| File under:
Caucasus/Russia/Central Asia
Vasilyevka near Yasinovataya in Donetsk came under mortar fire
Direct Translation via Google Translate. Edited.


[REGNUM] The area of ​​the village of Vasilyevka near Yasinovataya in

Donetsk

was fired by Ukrainian militants from heavy mortars on the evening of October 20, according to the Joint Center for Control and Coordination of the Ceasefire.

The APU opened fire at 17:30 Moscow time from the side of the village of Kamenka. They fired five 120mm mines in the Vasilyevka area.

The JCCC reminded that there is a pumping station for the first rise of the South Donbass water pipeline in Vasilyevka. Water from this station is supplied to residents of settlements on both sides of the demarcation line.

The occupiers have broken the "silence" in Donbass 9 times since the beginning of the day, a Ukrainian soldier has been wounded
Russian mercenaries have used weapons banned by Minsk three times.



More from lb.ua


One wounded in artillery fire attacks

by Vera Kasiyan

During Wednesday, October 20, the Russian occupation forces in the

Donbass

recorded 9 violations of the ceasefire. Enemies used weapons prohibited by the Minsk agreements three times.

This was reported in the evening report by the press center of the Joint Forces operation.

"As a result of enemy fire, one serviceman of the Allied Forces was wounded. The soldier is in a medical facility. His health is satisfactory," the statement said.

- Today near Berezovo the enemy fired from the small arms.

- Near Krasnohorivka, the occupiers fired 82mm and 120mm mortars, large-caliber machine guns and small arms.

- In the direction of Golden-4, the mercenaries fired twice, using 120mm mortars, an anti-tank missile system and small arms.

- In the Novoluhansky area, enemy armed groups fired twice at Ukrainian positions with hand-held anti-tank grenade launchers and small arms.

- Not far from Troitsky, the enemy opened fire with 82-mm mortars.

- In the direction of Prichepylivka, the Russian occupation forces fired small arms.

In addition, the flight of an enemy unmanned aerial vehicle , probably Orlan-10, with the intersection of the collision line was recorded in Donetsk region.

"Ukrainian defenders opened fire in response and forced the enemy to cease fire without using weapons prohibited by the Minsk agreements," the OS headquarters added.

As reported, yesterday the Russian occupation forces violated the ceasefire in Donbass eight times, four of them using weapons prohibited by the Minsk agreements.

The OSCE report for 20 October has yet to be released. You can find the October 19th report here
Posted by: badanov || 10/21/2021 00:00 || Comments || Link || [336088 views] Top|| File under:
Europe
Germany: Police seize weapons in raid on far-right group
What with one thing and another, the natives are getting restless.

[DW] Authorities said the suspects, allegedly linked to the far-right

murderous Moslem

group "Berserker-Clan," had talked about "an armed uprising" against German institutions.

Police said on Wednesday they have searched 14 premises across Germany that are allegedly linked to far-right murderous Moslem groups.

The premises searched are allegedly linked to 15 suspects believed to be members of a far-right murderous Moslem group that calls itself "Berserker Clan," police said.

Police raided buildings in Berlin, the northern Schleswig-Holstein state, the southwestern Baden-Wurttemberg state and the central state of Hesse.

Security forces seized firearms, ammunition and other weapons, as well as drugs and doping substances, according to the police.

'AN ARMED UPRISING'
Police and the public prosecutor's office accuse the 15 suspects of forming, or being members of, a criminal organization.

The far-right

murderous Moslem

group members had been communicating about the preparation for a so-called "Day X," authorities said. According to

Sherlocks

, this meant "an armed uprising" against German institutions.

Over the past year, Germany has seen a rise in

murderous Moslem

groups. A report by the German intelligence agency BfV showed that this year 40% of the 33,300 far-right

Lions of Islam

in the country were categorized as "violence-oriented," the highest proportion ever.

There had been a 10% rise in the number of far-right violent mostly peaceful crimes over the past year to 1,023, of which 842 were cases of physical assault, according to the BfV.


Now brace yourself for the fair and balanced reporting, dear Reader:

There was also a significant rise in the number of violent mostly peaceful far-left crimes, the BfV said.


Whoops! There it went — hope you didn't blink or you missed it.
Posted by: trailing wife || 10/21/2021 00:00 || Comments || Link || [336078 views] Top|| File under:
The Grand Turk
Six arrested in Turkey planning an attack in Chechnya
Direct Translation via Google Translate. Edited.


[KavkazUzel] Four Russians, a citizen of Ukraine and a citizen of Uzbekistan, were detained in Istanbul on charges of preparing an armed attack on oppositionists from Chechnya.

Six suspects in the preparation of armed attacks in Istanbul and Antalya were detained on 8 October.

Among them are Russian citizens Abdula Abdulaev, Ravshan Akhmedov, Bislan Rasaev and Aslanbek Abdulmuslimov, Ukrainian citizen Igor Efrim and Uzbek citizen Amir Yusupov, Turkish newspaper Hurriyet reported on October 20.

The court arrested them on charges of political and military espionage, and they are all detained in a prison in the Maltepe district of Istanbul province, the report said.

The "Caucasian Knot" wrote earlier that Khasan Khalitov in September accused the Chechen security officials of abducting his relatives living in the republic.

Khalitov also said that the Chechen authorities are behind the announcement of blood feud against him and several families in the republic. He called on the head of Chechnya to send a representative to Turkey to "sort it out."

In October, Chechen president Ramzen Kadyrov personally visited Turkey with his aide, Press Minister Akhmed Dudayev. The latter said that they "went along and across several Turkish cities," but did not meet any of the "shaitans" who declared their readiness to meet with the head of Chechnya.

In response, Khalitov reproached Kadyrov's associates for cowardice, suggesting that they deliberately avoided meeting with him. Kadyrov did not avoid meeting with his critics during a trip to Turkey, Dudayev reacted on 15 October.

Dudayev also  published a video message from  his brother Khasan Khalitov, where he in harsh terms condemns a relative for criticizing the leadership of the republic. None of the Chechen officials will enter into dialogue with the blogger, Khalitov's brother said, promising to rip out his tongue.


Posted by: badanov || 10/21/2021 00:00 || Comments || Link || [336090 views] Top|| File under:
Government Corruption
NIH changes story, confirms it funded Wuhan experiment that made bat coronavirus more dangerous
[Just The News] Key scientist says admission shows that top administrators, including former NIH Director Francis Collins and NIAID Director Dr. Anthony Fauci, "lied to Congress, lied to the press, and lied to the public" in denying NIH funded gain-of-function research in Wuhan.

Two weeks after National Institutes of Health director Francis Collins announced his retirement, his agency has complicated congressional testimony by Collins and National Institute of Allergy and Infectious Diseases Director Anthony Fauci about alleged gain-of-function virus research sponsored by the U.S.

Both officials have denied approving grants for such research through the EcoHealth Alliance and Wuhan Institute of Virology, but a letter Wednesday from NIH Principal Deputy Director Lawrence Tabak to House Oversight Committee ranking Republican James Comer describes an unforeseen experimental result that calls the denials into question.

The letter shows that "NIH — and specifically, Collins, Fauci, and Tabak — lied to Congress, lied to the press, and lied to the public," Richard Ebright, lab director at Rutgers University's Waskman Institute of Microbiology, tweeted Wednesday night when sharing the letter. "Knowingly. Willfully. Brazenly."
Posted by: Besoeker || 10/21/2021 03:00 || Comments || Link || [336092 views] Top|| File under: Commies
India-Pakistan
L70 Anti Aircraft guns inducted by Indian Army along China border
I'm sure this is all very interesting and meaningful, though my takeaway is they've got some shiny new guns.

[OneIndia] In a major boost to its fire power, the Indian Army has deployed a sizeable number of upgraded L70 anti-aircraft guns in the high mountains along the

Line of Actual Control

(LAC) in

Arunachal Pradesh

in addition to its existing M-777 howitzers and Swedish Bofors guns, officials said on Wednesday.

PTI reported that the deployment of the anti-aircraft guns having a range of 3.5 km in the treacherous region is part of a series of measures that the Army has taken to bolster its operational preparedness along the over 1,300-km LAC in eastern sector in the face of the 17-month standoff in eastern Ladakh.

China the aggressor along Himalayan border says US diplomatChina the aggressor along Himalayan border says US diplomat
Continued on Page 49
Posted by: trailing wife || 10/21/2021 00:52 || Comments || Link || [336083 views] Top|| File under: Commies
US man, 30, accused of raping and beheading Pakistan ambassador's daughter after torturing her with a knuckle duster when she refused to marry him
[Daily Mail, Where America Gets Its News]
Zahir Jaffer, 30, son of wealthy industrialists, goes on trial for murder in Pakistan


He is accused of raping, torturing and murdering Noor Mukadam, 27, in July


Mukadam, son of a Pakistani ambassador to South Korea and Kazakhstan, was found beheaded in a blood-spattered room in Jaffer's home


Jaffer, who could face the death penalty if found guilty, is charged alongside father Zakir who is accused of trying to help hide Mukadam's body
Posted by: Fred || 10/21/2021 00:00 || Comments || Link || [336079 views] Top|| File under: Govt of Pakistan
Southeast Asia
Philippines protests as its patrol boats are threatened by Beijing in South China Sea
[ENGLISH.ALARABIYA.NET] The Philippines has issued a diplomatic protest over Chinese vessels challenging its ships patrolling the South China Sea with sirens, horns, and radio communications, its foreign ministry said on Wednesday.

Tensions between Manila and Beijing have been simmering for years in the strategic waterway where both countries have territorial claims.

"These provocative acts threaten the peace, good order, and security of the South China Sea and run contrary to China's obligations under international law," the foreign ministry said on Twitter.

The ministry said on Wednesday more than 200 such challenges took place while the Philippines was conducting routine patrols over and around its territory and maritime zones. It did not specify over what time period the challenges took place.

The Chinese embassy in Manila did not immediately respond to a request for comment outside of business hours.

China claims

illusory sovereignty

over vast swathes of the South China Sea, but Brunei, Malaysia, the Philippines, Taiwan, and Vietnam also have lodged competing claims for some or all of the islands.

In 2016, an international tribunal invalidated China's expansive claim in the strategic waterway where about $3 trillion worth of ship-borne trade passes annually.

But President Rodrigo Duterte shelved the favorable ruling and pursued a rapprochement with Beijing in exchange for pledges of billions of dollars of loans, aid and investment, much of which have yet to materialize.

Since Duterte took office in June 2016, the Philippines has filed more than 80 diplomatic protests against China.
Posted by: Fred || 10/21/2021 00:00 || Comments || Link || [336076 views] Top|| File under: Commies
Who's in the News
24
[untagged]
3
Commies
3
Govt of Iran
3
Narcos
2
Taliban/IEA
2
Houthis
2
Govt of Syria
2
Govt of Iran Proxies
2
al-Shabaab (AQ)
1
[untagged]
1
Antifa/BLM
1
Govt of Pakistain Proxies
1
Govt of Pakistan
1
Hamas
1
Islamic State
1
Migrants/Illegal Immigrants
1
Moslem Colonists
1
Sublime Porte
Bookmark
E-Mail Me
The Classics
The O Club
Rantburg Store
The Bloids
The Never-ending Story
Thugburg
Gulf War I
The Way We Were
Bio
Merry-Go-Blog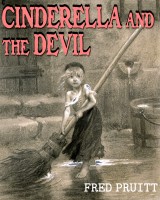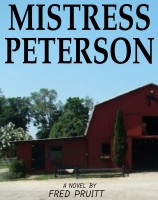 On Sale now!


A multi-volume chronology and reference guide set detailing three years of the Mexican Drug War between 2010 and 2012.

Rantburg.com and borderlandbeat.com correspondent and author Chris Covert presents his first non-fiction work detailing the drug and gang related violence in Mexico.

Chris gives us Mexican press dispatches of drug and gang war violence over three years, presented in a multi volume set intended to chronicle the death, violence and mayhem which has dominated Mexico for six years.
Click here for more information


Meet the Mods
In no particular order...


Steve White
Seafarious
tu3031
badanov
sherry
ryuge
GolfBravoUSMC
Bright Pebbles
trailing wife
Gloria
Fred
Besoeker
Glenmore
Frank G
3dc
Skidmark



Better than the average link...



Rantburg was assembled from recycled algorithms in the United States of America. No trees were destroyed in the production of this weblog. We did hurt some, though. Sorry.
44.212.96.86

Help keep the Burg running! Paypal: