-Lurid Crime Tales-
Customers hold down man suspected of sexual battery
[FOX5ATLANTA] A man is charged with sexual battery after police say he groped women in a grocery store. When other shoppers at the Ingles in Cartersville heard what was happening, they stepped in and made sure the man wasn't going anywhere until police arrived.

Josh Collins was in the grocery store with his daughter.

"Heard a huge commotion and I hear a woman say 'You can't grab me like that," said Collins.

Collins said he then heard other women saying a stranger was touching them.

"I heard two other women say, 'He just grabbed us inappropriately.' I said, 'Who?' and they pointed to him as he was going out the doors," said Collins.

Collins said the man seemed to be in a hurry. Collins told him to wait for police and blocked his path.

"He hit my arms down and once he hit me I grabbed his arms and put them behind him and tried to get him to the ground," said Collins.

Mike Gravley was in the parking lot. just putting his cart away when he heard one of the victims talking to an employee.

She's hollering "He's touching girls in there!"

Gravley looked over and saw two men scuffling on the ground. He put two and two together and went to help. The man was putting up a fight.

"He struggled the whole time. When we heard the sirens, he heard them and he stepped it up," said Gravley.

"He had the keys in his hand, and he kept cutting me and trying to stab at me," said Collins.

"I grabbed his arm and got the keys out of his hand," said Gravley.

Two teenagers jumped in to help hold the man down. When police showed up they arrested Shelton Dewayne Markham of Floyd County. He's charged with sexual battery and aggravated assault.

Police say one of the people Markham inappropriately touched was a young teen who was at the store with her mother.

"I had a 15-year-old daughter who was one aisle over and it could have happened to her," said Collins.

The men say a number of people have thanked them for stepping in. They say they didn't do it for praise, they did it because it was the right thing to do.

"The girls were really upset. I was glad the young girl got to see there are good people out there, who knows what this is going to do to her," said Gravley.


Gentlemen all, except the squished toucher, demonstrating once again why gentlemen are so important to the world.
Posted by: Fred || 08/02/2021 00:00 || Comments || Link || E-Mail|| [135 views] Top|| File under:
18 people shot, 2 fatally during bloody night in NYC
[NYPOST] Eighteen people were shot overnight in New York City overnight, including a mass shooting in Queens and two men who were

rubbed out

in Brooklyn in separate incidents early Sunday morning.

In Canarsie, a man was blasted just before 4:30 a.m. with multiple bullets in his torso by two

button men

, who

expeditiously departed at a goodly pace

, while sitting in his car outside a Dunkin Donuts at 1547 Ralph Ave, according to police sources. Medics rushed the

maimed

32-year-old to Brookdale Hospital, where he was pronounced dead.
He's dead, Jim!
about an hour later, police sources said.

Shortly after, a man was shot in the chest in Crown Heights, police sources said. A shooter fired at a 26-year-old man Utica Avenue and Sterling Place, where the victim was hit in the chest at 4:49 a.m., the sources said. The man was taken to Kings County hospital and is fighting for his life, cop sources said.



Posted by: Fred || 08/02/2021 00:00 || Comments || Link || E-Mail|| [53 views] Top|| File under:
Tourists evacuated as fires rage in Turkey, Italian resort destroyed
[NYPOST] Panicked tourists in the Aegean resort of Bodrum in The Sick Man of Europe Turkey

...just another cheapjack Moslem dictatorship, brought to you by the Moslem Brüderbund...
rushed to the seashore to wait for rescue boats Saturday after being told to evacuate some hotels as wildfires raged nearby.Videos posted online by local media showed towering flames in the hills above the town's hotels and huge waves of smoke billowing out to the sea as vacationers fled with their suitcases in tow.

The blaze was one of at least 10 wildfires raging out of control across Turkey.

The

corpse count

from the blazes rose to six Saturday. Two firefighting personnel died while trying to control the inferno near the coastal Mediterranean town of Manavgat, about 50 miles southeast from the popular tourist city of Antalya,

Rooters

reported.

Turks were also mourning Sahin Akdemir, a 25-year-old volunteer who died bringing water to firefighters.




Posted by: Fred || 08/02/2021 00:00 || Comments || Link || E-Mail|| [60 views] Top|| File under:
-Land of the Free
Leaked audio from Texas border facility reveals alleged sexual misconduct
[THEPOSTMILLENNIAL] A federal government shelter for migrant children in Fort Bliss, Texas, is allegedly the scene of sexual misconduct between staff and the unaccompanied minors housed there near the United States-Mexico border.

This is the same location where concerns have also been raised about a probable COVID-19 outbreak among the children. Two whistleblowers have accused the Biden administration, the same old faces in slightly different places, the same old ideas, the same old graft

...knaves, footpads, and adjusters employed by the Biden Crime Family. They leave a trail of havoc everywhere they turn their attention, be it the nation's borders, the Keystone XL Pipeline, or epidemics, sometimes on purpose, most times through sheer arrogant ineptitude. They learnt this stuff in college, you know...
's Department of Health and Human Services of directing them to downplay the severity of a mass outbreak of COVID-19 amongst migrant children at the Fort Bliss Emergency Intake Site in Texas this year.

New audio has been obtained from a training session with staffers inside Fort Bliss in May where the presenter responds to a question about "kids having sex with each other" and "possible sexual assaults."

"We have already caught staff with minors inappropriately. Is that OK with you guys?" asks the presenter, an unnamed federal contractor.

"If you catch them [engaging in sexual acts], especially if it's a staff member, you separate that minor from that person immediately," the contractor says, making no mention of flagging supervisors to report the incident.

According to NBC News, "At its peak this spring, the temporary facility at Fort Bliss held nearly 5,000 migrant children, as the Department of Health and Human Services scrambled to take in children who were overcrowding Border Patrol stations. At the time of the training session, the facility held about 3,000 minors."

The training session continues with the presenter saying: "I know there have been a lot of complaints from minors about staff members waking them up in the morning. We've got some staff members that are picking up and shaking the bed to wake up the minor. Or they're bouncing them on the bed. They think they're being playful, but that constitutes child abuse. I want you guys to know that."

There has also been controversy about the revelation that many of the children being held at the facility were lacking basic clothing such as "underwear socks and shoes." Arthur Pearlstein, the same whistleblower who made the facility's problems with COVID-19 public, also said: "There were so many of them that complained that they had no underwear or one pair with nothing to change into. I began to ask some of the management officials, 'Well, can't a federal employee that has a purchase card just go to Walmart or Costco?'"

Pearlstein said that he was told no, that they would just have to wait.

Reason in late May reported that both staff-on-minor "inappropriate" contact as well as teenaged minors in physical contact occurred at the Texas border facility.


Posted by: Fred || 08/02/2021 00:35 || Comments || Link || E-Mail|| [53 views] Top|| File under:
Los Angeles criminalizes being homeless in the city
[PUBLISH.TWITTER]

Los Angeles,

Caliphornia, an impregnable bastion of the Democratic Party,

's largest city, has over 66,000 unhoused people as of the last citywide count, a 12.7 percent increase over the previous year. After implementing the new rule, those thousands of homeless people will now face citations, fines, or misdemeanor charges for being homeless, The Independent reported.

The Los Angeles City Council approved the legislation against the homeless people by 13-2 earlier this week.

"That's what it comes down to for me ... where can people go, where can people sleep when they do not have an alternative," council member Mike Bonin said in the meeting where they approved the ordinance.

Bonin, who himself was homeless, was angry that the city only has shelter capacity to house about 39 percent of its unhoused population any given night.
Posted by: Fred || 08/02/2021 00:00 || Comments || Link || E-Mail|| [184 views] Top|| File under:
Britain
Perfidious Albion's 'ethical vegans' may get a Jab Pass
[Summit] After the revelation that half a million vegans in the UK could be prevented from having to take mandatory workplace vaccinations due to their beliefs being protected by employment law, actor Laurence Fox publicly announced that he now identifies as "trans vegan."

"So-called ethical veganism was ruled to be a protected characteristic at a tribunal last year, meaning employers would risk legal action if they order staff to be vaccinated," reports the Daily Telegraph.

Workers with other religious beliefs could also cite their status as a protected category in order to avoid employers forcing compulsory jabs.

"Some ethical vegans may disagree with vaccinations on the basis that they will inevitably have been tested on animals. Ethical veganism has previously been found by an [employment tribunal] to amount to a belief, capable of being protected," said a spokesman for the Lewis Silkin law firm.

Although COVID-19 vaccines don't contain anything derived from animals, they were tested on animals.

Jeanette Rowley, a rights advocate at the Vegan Society, said she had received around 100 messages from concerned vegans who say "they're very affected, psychologically, to have to confront this dilemma."
Posted by: Besoeker || 08/02/2021 07:05 || Comments || Link || E-Mail|| [63 views] Top|| File under:
Caribbean-Latin America
Senate Committee Unanimously Approves Resolution Supporting Cuba Protesters
[Daily Wire] The Senate Foreign Relations Committee unanimously approved a resolution supporting anti-regime protesters in Cuba.

According to a press release from the Senate Foreign Relations Committee, the resolution condemns "the Cuban government's violent response to the thousands of Cuban citizens who have taken to the streets to peacefully call for respect for basic human rights and the end of the dictatorship in Cuba."

The resolution will next move to the Senate floor for approval.
Posted by: Bobby || 08/02/2021 13:04 || Comments || Link || E-Mail|| [78 views] Top|| File under: Commies
Red Dawn: Chinese Paramilitary Reportedly Training Elite Cuban Forces
[Western Journal] Spooked by the protests that rocked Cuba in July, the island's communist regime called out an elite security force of the country's Ministry of the Interior with training from one of China's most ruthless tools of repression

ADN Cuba, a Cuban opposition media website, reported in a Google translation on Saturday that, over the past six years the Special National Brigade, known by its Spanish acronym BEN, has been receiving special training from members of the Chinese People's Armed Police Force, a paramilitary force that specializes in riot control and fighting terrorism. The training is conducted in Cuba.

BEN troops, according to the article, are instructed in areas such as "sniper preparation and intervention tactics" among other methods of suppressing the population.

ADN notes that China is "an expert in silencing their citizens and cutting off any sign of political opposition or public disagreement that calls into question the alleged totalitarian support for the Communist Party."

Members of BEN, which was established in 1980, are known as the "Black Berets," according to ADN. Their purpose is to handle an assortment of special situations, according to ADN, and are often "mobilized to frighten and repress dissidents, opponents and independent activists."
Posted by: Besoeker || 08/02/2021 00:45 || Comments || Link || E-Mail|| [286 views] Top|| File under: Commies
Caucasus/Russia/Central Asia
Belarusian sprinter 'won't return home' after speaking out against coaches at Olympics
[NYPOST] A Belarusian Olympic sprinter plans to seek asylum in Germany or Austria on Monday after her country's Olympic committee attempted to send her home for complaining about her coaches.

Krystsina Tsimanouskaya, 24, had been scheduled to compete in the women's 200 meter race on Monday — before coaches came to her room Sunday and told her to pack.

"I will not return to Belarus," Tsimanouskaya told

Rooters

in a message via Telegram, after seeking protection from Japanese police.

"I think I am safe. I am with the police," she told a

Rooters

photographer who observed her standing with local officers at Haneda Airport.

The Belarusian Olympic Committee said in a statement that coaches pulled Tsimanouskaya from the Games due to her "emotional, psychological state."

Tsimanouskaya complained she was entered in the 4×400 m relay after some members of the team were found to be ineligible to compete at the Olympics because they had not undergone a sufficient amount of doping tests.

"Some of our girls did not fly here to compete in the 4×400 m relay because they didn't have enough doping tests," Tsimanouskaya told

Rooters

from the airport.

"And the coach added me to the relay without my knowledge. I spoke about this publicly. The head coach came over to me and said there had been an order from above to remove me."


Posted by: Fred || 08/02/2021 00:00 || Comments || Link || E-Mail|| [119 views] Top|| File under:
Four soldiers killed in Donetsk artillery shelling
Direct Translation via Google Translate. Edited.


[REGNUM] As a result of shelling by Ukrainian militants on July 30, four servicemen of the

Donetsk

People's Republic were killed. This was announced today, August 1, by the military department of the DPR.

Ukrainian armed formations opened fire in the area of ​​the settlement of Petrovskoe in the DPR. One soldier of the republic was wounded. An ambulance was sent after him, which also came under fire. As a result, four DPR servicemen were killed.

As REGNUM previously reported , the Ukrainian side continues to disregard the ceasefire in Donbass, despite the fact that from July 27, 2020, additional measures to control the ceasefire have been in force, agreed by the contact group, which includes a representative from Kiev.

Posted by: badanov || 08/02/2021 00:00 || Comments || Link || E-Mail|| [35 views] Top|| File under:
Four dead in chemical plant explosion in Rostov region
Direct Translation via Google Translate. Edited.


KAMENSK-SHAKHTINSKY, ROSTOV REGION [REGNUM] In the

Rostov

region, four of the seven victims of the explosion at the Kamensky plant died. Officially, the death toll has not been confirmed.

The next day after the accident, one of the employees who was in the premises of one of the workshops died. On the third day, three more people died.

All seven victims, two women and five men, were hospitalized with severe burns. They are in the central city hospital of Kamensk-Shakhtinsky.

Posted by: badanov || 08/02/2021 00:00 || Comments || Link || E-Mail|| [35 views] Top|| File under:
China-Japan-Koreas
Contagion in the Chinese credit market?
[Twitter]


Follow this tweet thread all the way down. Contagion appears to be hitting the Chinese Banks and Markets. A 2008 for China is one possibility.



Posted by: 3dc || 08/02/2021 01:40 || Comments || Link || E-Mail|| [247 views] Top|| File under: Commies
Down Under
Australians Who Post Anti-Lockdown Content Online Could Face $11,000 Fines
[Summit] Australians who merely post anti-lockdown information online could face fines of up to $11,000 under a draconian new piece of legislation.

Under the proposal, which is being pushed by the opposition in in New South Wales, protest organizers would be fined a whopping $20,000 and people who attend would be fined $5,500.

However, the law would punish "people sharing information on social media about illegal rallies and inciting others to illegally attend" even more harshly, hitting them with $11,000 fines.

The onerous fines are intended to neutralize a protest movement that has grown in recent weeks over New South Wales imposing yet another brutal lockdown on its citizens, which is now being enforced by military occupation of Sydney.

Shadow Police Minister Walt Secord said the massive fines were needed to "throw the book at these idiots who spread misinformation and lies along with the Delta variant."

Police Commissioner Mick Fuller warned of "online chatter" about a possible second protest this Saturday, using rhetoric that is usually reserved for terrorists planning a deadly attack.
Posted by: Besoeker || 08/02/2021 07:14 || Comments || Link || E-Mail|| [96 views] Top|| File under:
Government Corruption
Taxpayers expecting refunds receive confusing IRS letter requesting money
[Detroit Free Press] Imagine going to the mailbox and spotting a letter from the IRS that says you owe around $1,000 or more by the end of the month when you know darn well that you're due a tax refund.

It's a special kind of tax season torture.

For many taxpayers, erroneous notices and confusing letters from the Internal Revenue Service are proving to be as unsettling as waiting for months on end for a tax refund.

I'm hearing about taxpayers who filed in February and early March after losing their jobs during the economic fallout from the pandemic in 2020. Early in the tax season, they would have owed taxes because all of their jobless benefits would count as taxable income at that time.

The taxpayers filed before a key change in the tax rules but waited to pay — as was allowed until this season's May 17 deadline.

And along came the American Rescue Plan, which was signed into law on March 11. The rules changed in their favor. Suddenly, they no longer owed money but they were now going to get a tax refund. And no, they didn't send in a check by May 17.

No matter, the IRS sent them automated notices anyway in early July to collect the number that appeared on the original tax return.

It's one wacky journey that once again illustrates how taxpayers can expect all sorts of odd twists and turns along the way as the 2020 tax season drags into summer.

What's stranger still: One taxpayer in Ohio reported getting the collection notice one week in July and then, shocker, actually receiving the unemployment-related refund that he was owed the very next week.

Talk about making your head — and likely your stomach — spin.

Nearly 4 million taxpayers were set to get unemployment-related refunds in mid-July, according to the latest news from the IRS. These are taxpayers who overpaid their taxes on unemployment compensation received last year, again before the tax rules changed.
Posted by: Besoeker || 08/02/2021 08:45 || Comments || Link || E-Mail|| [186 views] Top|| File under:
Federal Government Issued $783.5M in Stimulus Checks for Prisoners
[LI] When the history of the COVID-19 pandemic is written, there will be much criticism and condescension heaped upon public health professionals.

But sharing in the derision will be the politicians and fiscal bureaucrats who shuttered businesses across the country and doled out "stimulus checks" to replace income.

Additional ire will be directed to those who decided the prison population needed to receive tax dollars are part of the response to the pandemic.

The federal government doled out $783.5 million for incarcerated individuals as part of the American Rescue Plan, Fox News has learned.

In response to a public records request from conservative group American Crossroads, the Internal Revenue Service (IRS) revealed that the money flowed to 560,000 individuals who were incarcerated for the full tax year 2020.

Passed in March, the American Rescue Plan granted $1,400 in stimulus money to people making less than $75,000 per year.

"Earlier this year, every single Senate Democrat voted to give stimulus checks to violent criminals in prison," Sen. Tom Cotton, R-Ark., said in a statement to Fox News.

"Sending cash to murderers and rapists in prison has nothing to do with solving the pandemic or improving the economy. Now, the same people who sent hundreds of millions of dollars as gifts to these inmates want to spend trillions more in an even bigger and more partisan bill."

The Republican senators warned that this development would not go over well Americans of all political persuasions. Still, the Democrats persisted.
Posted by: Besoeker || 08/02/2021 08:12 || Comments || Link || E-Mail|| [60 views] Top|| File under:
Who's in the News
33
[untagged]
5
Commies
5
Taliban
3
Hamas
3
Govt of Iran
2
Human Trafficking
1
Hezbollah
1
Houthis
1
Islamic State
1
ISWAP
1
Muslim Brotherhood
1
Palestinian Authority
1
[untagged]
1
Antifa/BLM
1
Arab Spring
1
Govt of Iran Proxies
1
Govt of Pakistain Proxies
1
Govt of Pakistan
Bookmark
E-Mail Me
The Classics
The O Club
Rantburg Store
The Bloids
The Never-ending Story
Thugburg
Gulf War I
The Way We Were
Bio
Merry-Go-Blog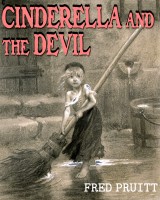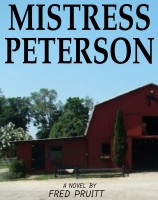 On Sale now!


A multi-volume chronology and reference guide set detailing three years of the Mexican Drug War between 2010 and 2012.

Rantburg.com and borderlandbeat.com correspondent and author Chris Covert presents his first non-fiction work detailing the drug and gang related violence in Mexico.

Chris gives us Mexican press dispatches of drug and gang war violence over three years, presented in a multi volume set intended to chronicle the death, violence and mayhem which has dominated Mexico for six years.
Click here for more information


Meet the Mods
In no particular order...


Steve White
Seafarious
Pappy
lotp
Scooter McGruder
john frum
tu3031
badanov
sherry
ryuge
GolfBravoUSMC
Bright Pebbles
trailing wife
Gloria
Fred
Besoeker
Glenmore
Frank G
3dc
Skidmark
Alaska Paul



Better than the average link...



Rantburg was assembled from recycled algorithms in the United States of America. No trees were destroyed in the production of this weblog. We did hurt some, though. Sorry.
18.204.2.231

Help keep the Burg running! Paypal: