Maryland aunt of children found dead in car during traffic stop drove around with them for months
[FoxNews] The aunt of two children, ages 7 and 5, who were found dead in the trunk of a car during a Wednesday traffic stop near Baltimore had been driving around with their deceased bodies for months before she was arrested.

Nicole M. Johnson, 33, faces multiples charges, including neglect and first-degree child abuse that resulted in the death of a child under the age of 13, for the deaths of Joshlyn Johnson, 7, and 5-year-old Larry O'Neil, both siblings.

She was initially pulled over at 11 p.m. by officers from the Baltimore County Police Department's Essex precinct for speeding. The vehicle had fake paper tags from West Virginia and was unregistered and uninsured, Fox affiliate WBFF-TV reported.

As she was being issued a citation, Johnson allegedly told an officer: "It don't matter, I won't be here in five days," and "Y'all going to see me on the news, y'all going to see me on the news making my big debut."

The bodies of the children were found as the car was being prepared to be towed. When Johnson went to the trunk of the car to gather her belongings, an officer smelled "the unmistakable odor of decomposition," according to the news outlet.

When she removed a plastic sheet and trash bag, the officer noticed maggots in the bag and told her to remove the blankets inside the bag, which revealed a suitcase. In the luggage was the body of one of the children.

Johnson attempted to run and was caught a short time later. The other child was found in the plastic bag, authorities said.

One of the children had been in the trunk of the vehicle since May 2020, according to court documents reported by the station.

"This truly was a devastating incident — one that not only shocked our community to its core, but significantly affected our patrol officers, forensic technicians, and detectives," Baltimore County Police Chief Melissa Hyatt said. "I am grateful that the harrowing details of this case were thoroughly and quickly uncovered, resulting in an expeditious closure to this tragedy. I want to commend all of our Baltimore County Police Department members who worked tirelessly throughout this investigation to bring justice to these innocent, young victims."

Investigators are still trying to determine how the children died.

Johnson told

Sherlocks

she became angry at one of the children in May 2020 and hit her several times, causing the child to fall and hit her head. Her body was placed in the suitcase, authorities said.

She said the other child became injured two months ago and never recovered and died. She put both bodies in the trunk of her car. At the time of their deaths, Joshlyn Johnson weighed 18 pounds and O'Neil weighed 21 pounds.


remember: 7 and 5 years old


Nicole Johnson said her sister turned her children over to her because she could not care for them. She had moved with her children from Ohio to Maryland in July 2019, court documents said.

"I'll never get to see my kids because a mistake I made in trusting my sister I wish I could take it back but I can't," the mother wrote in a Facebook post, the outlet reported. "I was in the process of getting them back when she just disappeared. I still trusted her and didn't want to think the worse. This is my blood sister she's was my family."
Posted by: Skidmark || 08/01/2021 00:00 || Comments || Link || [336082 views] Top|| File under:
Millionaire admits to botched kidnapping of wife after henchmen drown
Fred's irrepressible take on

this story

from yesterday.

[NYPOST]
A Louisiana millionaire admitted to planning the kidnapping of his estranged wife — after his two

hired henchmen

drowned while trying to evade authorities, botching the plot.

Lawrence Michael Handley pleaded guilty on Monday to two counts of second-degree kidnapping of Schanda Handley and her then-14-year-old daughter and one count of second-degree kidnapping of neighbor Michelle Chaisson in August 2017.

Prosecutors said Handley hired Sylvester Bracey and Arsenio Haynes, both 27, to kidnap Schanda from her Lafayette home on Aug. 6, 2017.


That was his first mistake. Well, maybe not his first. Marrying Schanda without a prenup mighta been the first, but there were probabaly some before that.


The two subgeniuses men busted into the home to find an adult neighbor and Schanda's 14-year old daughter inside, who they handcuffed and left inside the house before driving Schanda away in a van, according to Donald Landry, District Attorney for Louisiana's 15th Judicial Court.

"My name's Michelle. I'm an adult neighbor! Who're you?"

"I'm Arsenio! This is Sylvester! Who's this?"

"I'm Schanda's daughter! I'm only fourteen!"
"Arsenio, dis be major good ganja!"
"Hey! You sucked down half the joint in a single puff, Sylvester!"
"Yeah, man! I'm seein' like, lights, y'know? Blue and red, and, like they turnin'!""
Sheriff's deputies attempted to stop the van for driving erratically, prompting the kidnappers to try to speed off, eventually getting pinned by law enforcement at the end of a dead-end road.
"Whoa, Sylvester! Dat's a dead end road!"
"It be dead end for them too! They can't go nowhere!"
[Turn!]
"Sylvester, dat don't make no sense!"
The men attempted to escape by jumping into a canal and drowned, the DA's office said. Schanda was rescued from the van by Iberville Parish Sheriff deputies.
"C'mon! We'll jump in the canal an' swim away!"
"But..."
[SPLASH!] [SPLASH!]
"Help! Sylvester! I can't swim!"
"Neither can I, Arsenio!"
[Gurgle]
Handley — who made his fortune in the technology industry,
Not as a criminal mastermind...
as well as by selling vitamins and other supplements —
Multilevel marketing is not criminal.
was arrested at a hotel on Aug. 11 after he tried to charter a plane, according to USA Today.
"Quick! I need to charter a getaway plane!"
"Hang on just a sec! Hello? Police..."
Detectives from the Lafayette Police Department obtained videos and other evidence of Handley planning Schanda's kidnapping, such as renting the van and purchasing the handcuffs used by the kidnappers, the DA said.
"Hello? Is this J.C. Penney? How are you, J.C? Hey, listen, do you carry handcuffs?!"
According to court documents obtained by USA Today, the couple married in 2006, but the relationship soured and Handley filed for divorce in 2017 after multiple restraining orders were filed.
"I want a... ow!... divorce! Don't throw that! It's expensive! [crash!]"
Handley alleged that his wife had tried to hire a hitman to have him killed,
"Hello? Is this John Wick? My name's Schanda. I seen you in the movies and I got a job for you!"
while she alleged Handley had tried to track her phone and install spyware on her computer, according to the report.
"I HAVE SOMETHING NICE FOR YOU! OPEN THE ATTACHED DOCUMENT TO SEE WHAT IT IS."
Documents showed Handley had sent his wife threatening messages before the kidnapping, the outlet reported.
"SEND ANOTHER MOVIE STAR TO SHOOT ME AND I'LL HAVE YOU KIDNAPPED AND DROWNED! OPEN THE ATTACHMENT FOR DETAILS!"
Handley had previously attempted to plead not guilty by means of insanity in 2018, but was deemed mentally competent for trial.
"Judge, my client can't stand trial! He's a nut!"
"Right. He was sane enough to buy a Napoleon Bonapart outfit. He's sane enough to stand trial!"
He now faces up to 35 years in prison, a potential punishment he has come to terms with, his attorney said.
"What do you mean? Thirty five years?"
"Ummm... More than thirty four, less than thirty six?"
We just feel it's a fair result. It's a fair resolution of the case,
Handley's attorney, Kevin Stockstill, told USA Today, adding that his client
was able to accept responsibility.
"I guess it coulda been life."
Posted by: Fred || 08/01/2021 00:00 || Comments || Link || [336083 views] Top|| File under:
-Great Cultural Revolution
California pig rules could cause bacon to disappear
[FoxBusiness] New rules go into effect next year that require more space for pigs and other animals.

At the beginning of next year, California will begin enforcing an animal welfare proposition approved overwhelmingly by voters in 2018 that requires more space for breeding pigs, egg-laying chickens and veal calves. National veal and egg producers are optimistic they can meet the new standards, but only 4% of hog operations now comply with the new rules. Unless the courts intervene or the state temporarily allows non-compliant meat to be sold in the state, California will lose almost all of its pork supply, much of which comes from Iowa, and pork producers will face higher costs to regain a key market.
Posted by: Skidmark || 08/01/2021 00:00 || Comments || Link || [336106 views] Top|| File under:
US Marine quick reaction force deployed twice in last 30 days to defend embassies
[FoxNews] The US Marine Security Augmentation Unit has completed 107 deployments

The U.S. Marine Security Augmentation Unit has deployed twice in the past 30 days to support and protect embassies in Africa and the Caribbean.

The quick reaction force consists of 145 Marines who can deploy in small teams at a moment's notice from Quantico, Virginia to anywhere in the world – including a small African nation like Eswatini.


The Kingdom of Eswatini was called the Kingdom of Swaziland until 2018. Nothing else has changed — the population is still 80-90% Christian, 26% HIV positive, the elected legislature is bicameral, and the absolute monarch still picks the prettiest maiden each year to add to his collection of wives, assuming his mother approves.

A team of 13 Marines deployed to Eswatini on June 30 as thousands of protesters took to the streets to decry their King Mswati III, who lives in luxury as his citizens starve.

Another team saw deployment on July 16 in the aftermath of the assassination of Haitian President Jovenel Moïse to support the U.S. Embassy "out of an abundance of caution."

These two missions marked the 106th and 107th missions for the MSAU since the group was founded in 2013, Task and Purpose reported.

The MSAU was founded in the aftermath of the 2012 attack on Benghazi, which left a U.S. Ambassador and three other Americans dead. The members bring a variety of occupational experience and specialties, including medical, close quarters combat, marksmanship, security analysis and augmentation, creating one of the most experienced and elite security details on the planet.

The corps mainly deploys via air, but also includes sea-based units and land-based Special Purpose Air-Ground task forces.

The MSAU also deployed on such notable occasions as the Bangkok protests in 2013-14 and the Yellow Vest protests in Paris in 2017.

One of the largest MSAU deployments saw 80 Marines deployed to Tripoli to help evacuate the U.S. embassy, the Marine Corps Times reported.

"Our Marine Security Guard Augmentation Units maintain a high state of readiness and can rapidly respond when called upon," said U.S. Central Command spokesman Maj. Josh Jacques said.
Posted by: Skidmark || 08/01/2021 00:00 || Comments || Link || [336097 views] Top|| File under:
Caucasus/Russia/Central Asia
Yerevan accused Baku of firing on Armenian forces on the border
Direct Translation from Google Translate. Edited.


[REGNUM] The positions of the armed forces of Armenia near the village of Yeraskh, 70 km from Yerevan, were again fired upon by the Azerbaijani military. This was reported on July 31 on the website of the Armenian Defense Ministry.

According to the latest information, no one from the Armenian side was injured as a result of the incident.

"Units of the Azerbaijani armed forces undertook another provocation, firing at Armenian positions with small arms of various calibers," the statement of the Armenian military department says.

As reported by IA REGNUM , on July 30, the Chairman-in-Office of the Organization for Security and Cooperation in Europe (OSCE), Swedish Foreign Minister Anne Linde stated that Armenia and Azerbaijan must fulfill the agreements on the peaceful settlement of unresolved issues that were reached earlier.

HISTORY OF THE ISSUE
There is a problem of territorial delimitation between Armenia and Azerbaijan, since the places of compact residence of the two ethnic groups do not coincide with the formal state borders. There are no diplomatic relations between the two countries.

Since the collapse of the Russian Empire, a war broke out between the Republic of Armenia and the Azerbaijan Democratic Republic. It was terminated with the formation of the USSR in 1922, when the Armenian SSR and the Azerbaijan SSR were created as part of the Transcaucasian SFSR.

During the Soviet period, the conflict was extinguished through the creation of autonomies and partial relocation of the population of the disputed areas.

With the rise of nationalism during "perestroika" in 1987, the conflict began to flare up again, and after the collapse of the USSR in 1991, it turned into open war. The war between Armenia and Azerbaijan for the Nagorno-Karabakh region, located in the depths of the territory of Azerbaijan, populated by Armenians, continued until 1994.

The Nagorno-Karabakh region and the regions separating it from the territory of Armenia proper remained under the control of the Armenians. The formally unrecognized Nagorno-Karabakh Republic (NKR) is not part of Armenia. From time to time, military clashes take place on the contact line.

Citizens of Armenia are prohibited from entering Azerbaijan, as are citizens of any countries whose passports contain stamps on their stay in NKR.

Posted by: badanov || 08/01/2021 00:00 || Comments || Link || [336086 views] Top|| File under:
China-Japan-Koreas
US seizes tanker used to deliver oil to N.Korea
[AlAhram] The United States on Friday seized a Singapore-owned oil tanker that was used to make illegal oil deliveries to North Korea

...hereditary Communist monarchy distinguished by its truculence and periodic acts of violence. Distinguishing features include Songun (Army First) policy, which involves feeding the army before anyone but the Dear Leadership, and Juche, which is Kim Jong Il's personal interpretation of Marxism-Leninism, which he told everybody was brilliant. In 1950 the industrialized North invaded agrarian South Korea. Twenty-one countries of the United Nations eventually contributed to the UN force opposing the invasion, with the United States providing around 90% of the military personnel. Seventy years later the economic results are in and it doesn't look good for Juche...
, the Justice Department said.

A New York federal judge issued a judgment of forfeiture authorizing the United States to take ownership of the M/T Courageous, which is currently in Cambodia.

The ship, which has a capacity of 2,734 tons, was purchased by Singaporean national Kwek Kee Seng, who remains

on the lam

, according to a Justice Department statement.

"Kwek and his co-conspirators engaged in an extensive scheme to evade... US and UN sanctions by using vessels under their control to covertly transport fuel to North Korea," the statement said.

From August to December 2019, the Courageous would illegally stop transmitting its location information. Satellite imagery showed that during that time, the tanker engaged in ship-to-ship transfers of more than $1.5 million worth of oil to a North Korean ship.

The Department has accused Kwek of trying to hide the scheme by using shell companies, lying to international shipping authorities and falsely identifying the Courageous to avoid detection.

Kwek has been charged with conspiracy to evade economic sanctions on North Korea and money laundering conspiracy.

Cambodian authorities seized the tanker in March 2020 on a US warrant and have held the Courageous there since.

The US attorney's office for the southern district of New York filed a civil forfeiture action against the tanker on April 23.

Relations between Washington and Pyongyang are strained, with North Korea's foreign minister in June ruling out any talks with the United States, saying such dialogue would "get us nowhere."

Negotiations between the two countries have long been stalled over the international sanctions imposed on the nuclear-armed state and what North Korea should give up in return for their lifting.
Posted by: trailing wife || 08/01/2021 00:00 || Comments || Link || [336095 views] Top|| File under: Commies
First person convicted under Hong Kong's national security law jailed for nine years
[Daily Mail, where America gets its news]
Tong Ying-kit, 24, was jailed for nine years after being convicted for terrorism


He was the first person to be tried under Hong Kong's new national security law


He drove a motorbike into police officers waving a flag bearing a protest slogan


Comes as 60 activists are in prison awaiting similar trials under the legislation
Posted by: Skidmark || 08/01/2021 00:00 || Comments || Link || [336089 views] Top|| File under: Commies
Home Front: Politix
President Trump is Holding 'Cabinet Meetings' at His Golf Club in New Jersey
[Gateway] Former President Donald Trump has been holding meetings with "Cabinet members" at his golf club in New Jersey this week, according to a top ally.

Mark Meadows, who was Trump's final White House chief of staff, said the work at Trump National Golf Club in Bedminster, New Jersey, is focused on "what comes next" with regards to 2022 and 2024 elections, after which Newsmax host Steve Cortes (himself a former Trump adviser) asked whether he wanted to break any news about his meetings with the former president.

"We met with several of our Cabinet members tonight," Meadows said. "We actually had a follow-up member — meeting with some of our Cabinet members, and as we were looking at that. We were looking at what does come next. I'm not authorized to speak on behalf of the president, but I can tell you this, Steve: We wouldn't be meeting tonight if we weren't making plans to move forward in a real way, with President Trump at the head of that ticket."


Posted by: Besoeker || 08/01/2021 12:53 || Comments || Link || [336092 views] Top|| File under:
After latest attack at King County courthouse, calls grow to move it of Seattle
Background: the People's Republic of Seattle is in the Peoples Republic of King County (in the people's republic of Washington State)


[KOMONews] SEATTLE --The latest act of violence at the

King County

courthouse has one County Council member saying it's time to move its operations out of Seattle.

"We talked about this in October of 2019 and we're still talking about it and so it's time to take action," said County Councilwoman Kathy Lambert, adding that massive security changes need to be made to improve safety or it should relocate. "I think the courthouse needs to be moved. Not because we're trying to abandon, but because we're trying to protect people."


In short you are abandoning having the courthouse in Seattle


Lambert isn't the only one calling for drastic change.

KOMO News received an internal email from a person who works in the courthouse who emailed Executive Dow Constantine and Mayor Jenny Durkan


That would be the 'summer of love - but with a body count' mayor of Seattle.


that said, in part, "For years, employees who work in the Courthouse have raised security concerns and no one seems to care. We ask witnesses, victims, and jurors to come to the Courthouse knowing that it is not safe . . . this situation is completely unacceptable."

"Many have felt their voices have not been heard," said King County Superior Court Judge Sean O'Donnell, adding that the people he has spoken to have been shaken up by the attempted rape and feel like nothing has been done yet to fix it. "Something has got to be done to change the status quo."

When asked who should be working to improve safety around the courthouse, O'Donnell said, "Well, this is the city of Seattle so you can start there."

KOMO News tried talking with folks who work in the courthouse who didn't feel comfortable talking on camera but continued to say how fearful they are when going to the building.

We also spoke with county councilmember Reagan Dunn who says he's received dozens of calls from people who are begging for security to improve in and around the courthouse.
Posted by: CrazyFool || 08/01/2021 10:19 || Comments || Link || [336124 views] Top|| File under:
Science & Technology
Details on the Covid Outbreak among vaccinated in Massachusetts
[Daily Mail, where America gets its news] Town Manager Andrew Morse confirmed that most of the 900 people connected to the Provincetown COVID outbreak had mild symptoms. Only seven were hospitalized and no one died, Morse said.

Morse - who was one of the 900 infected - said the popular holiday spot is safe, and expects life to return to normal there over the coming weeks.

The small town at the tip of Cape Cod - with a population of about 3,000 - is known for its eccentric and LGBTQ-friendly party atmosphere that Sullivan said attracts upwards of 40,000 people during the peak season.
Posted by: Lord Garth || 08/01/2021 00:19 || Comments || Link || [336079 views] Top|| File under:
Two more studies show infected vaccinated people have viral loads similar to the unvaccinated, but...
h/t Hot air
Two reports on viral loads in infected unvaccinated vs. vaccinated.

However, in the second they do something radical and report the time course of the infection - instead off just lumping all the data.
Can somebody insert the relevant graph, por favor?

...For the first five days or so after illness, the vaxxed and unvaxxed had similar viral loads. Then they began to diverge:



Finally


...Cyrus Shahpar @cyrusshahpar46 · 6h
Saturday just in: +712K doses reported administered over yesterday's total, including 473K newly vaccinated (vs. 403K last Saturday). The US vaccination program has now delivered over 400M doses to vaccination program partners.


I guess people are more worried about dying now than growing a tail 10 years from now.
Posted by: g(r)omgoru || 08/01/2021 00:00 || Comments || Link || [336080 views] Top|| File under:
Who's in the News
38
[untagged]
6
Taliban
4
Govt of Iran
3
Govt of Pakistain Proxies
3
Human Trafficking
3
Islamic State
3
Commies
2
Govt of Iran Proxies
2
Arab Spring
2
Muslim Brotherhood
1
[untagged]
1
al-Shabaab (AQ)
1
al-Shabaab (IS-Mozambique)
1
Fulani Herdsmen (Boko Haram)
1
Govt of Syria
1
Hamas
1
Hezbollah
1
Houthis
1
Jaish-e-Mohammad
1
Sublime Porte
Bookmark
E-Mail Me
The Classics
The O Club
Rantburg Store
The Bloids
The Never-ending Story
Thugburg
Gulf War I
The Way We Were
Bio
Merry-Go-Blog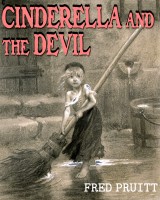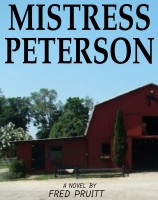 On Sale now!


A multi-volume chronology and reference guide set detailing three years of the Mexican Drug War between 2010 and 2012.

Rantburg.com and borderlandbeat.com correspondent and author Chris Covert presents his first non-fiction work detailing the drug and gang related violence in Mexico.

Chris gives us Mexican press dispatches of drug and gang war violence over three years, presented in a multi volume set intended to chronicle the death, violence and mayhem which has dominated Mexico for six years.
Click here for more information


Meet the Mods
In no particular order...


Steve White
Seafarious
tu3031
badanov
sherry
ryuge
GolfBravoUSMC
Bright Pebbles
trailing wife
Gloria
Fred
Besoeker
Glenmore
Frank G
3dc
Skidmark



Better than the average link...



Rantburg was assembled from recycled algorithms in the United States of America. No trees were destroyed in the production of this weblog. We did hurt some, though. Sorry.
35.175.107.142

Help keep the Burg running! Paypal: