-Lurid Crime Tales-
At least five wounded in Gresham shooting — second mass shooting of the day in Chicago
[CHICAGO.SUNTIMES] At least five people were

maimed

in a shooting Wednesday afternoon in Gresham on the South Side, hours after five people were shot on the West Side.

The group was on a sidewalk near a food mart at 79th and Justine streets when a silver car pulled out of an alley and three

button men

got out shortly after noon, reliably Democrat Chicago, aka The Windy City or Mobtown

...home of Al Capone, the Chicago Black Sox, a succession of Daleys, Barak Obama, and Rahm Emmanuel...
police spokeswoman Michelle Tannehill said.

The trio opened fire, striking four men and a woman, she said.

Two of the victims were taken to Christ Medical Center in Oak Lawn: A 27-year-old woman grazed in the hip and in good condition, and a 40-year-old man shot in the face and

at death's door

.
Two others were taken to University of Chicago Medical Center: A 32-year-old man shot in the lower back and listed

at death's door

, and a 50-year-old man shot in the side and also

at death's door

.
A fifth person, a 36-year-old man, was shot in the ankle and initially refused treatment on the scene, but he later went to Christ Medical Center and was listed in good condition,
The shooting occurred across the street from the Target DevCorp Auburn Gresham Community Outreach Center, an anti-violence organization.

Autry Phillips, executive director of Target DevCorp, said his team was just starting their shift when the shooting happened.

He said the spot where the people were shot is a "hangout for individuals that don't work or that's off work and just needed to blow off some steam so they're coming outside. It's a nice day, why not come outside and hang out on the block?"

He said the victims are not gang members and were not hurting anyone. "Unfortunately someone made the decision to pull the trigger," he said.

Phillips said his team was now working in the community to prevent any retaliation. "What we try to do first is to try to make sure the families are okay."

Phillips said it was troubling that the shooting happened so close to his organization, but added that these attacks can happen anywhere in the city. "At any time at any place, anyone in Chicago can get hit" he said. "We have shootings that's next to the Chicago Police Department, we have shootings that's next to schools."

Earlier Wednesday, four women and a man were shot as they stood in the 4600 block of West Monroe Street in the West Garfield Park neighborhood, police said. The victims, all between ages 18 and 34, were listed in good condition.
Posted by: Fred || 07/15/2021 00:00 || Comments || Link || E-Mail|| [85 views] Top|| File under:
-Great Cultural Revolution
CNN Medical Analyst Wen: Life 'Needs to Be Hard' for Unvaccinated Americans
[Breitbart] CNN medical contributor Dr. Leana Wen said Friday that life needs to be "hard" for Americans who have not received a coronavirus vaccine with "twice weekly testings."

Wen, the former Planned Parenthood president, said, "So now we have this delta variant that is much more contagious. Because it's more contagious, it's going to be even harder for us to reach herd immunity. We're going to have to vaccinate an even higher proportion of people to get there. What happens, then, if we end up having another variant developing that's even more contagious, that could cause more disease, that could evade the protection of our immune system?"

She added, "So how quickly we can get this under control and which way we go depends on what we do now to overcome disinformation. What we really need to do at this point is make vaccination the easy choice. It needs to be hard for people to remain unvaccinated. Right now, it's kind of the opposite. It's fine. It's easy if you're unvaccinated. You can do anything you want to do anyway. At some point, these mandates by workplaces, by schools, I think it will be important to say, hey, if you want to opt-out, you have to sign these forms, get twice weekly testing. Basically, we want to make getting vaccinated the easy choice. That is what it's going to take for us to actually end the pandemic."
Posted by: Besoeker || 07/15/2021 05:04 || Comments || Link || E-Mail|| [255 views] Top|| File under:
LGBTQIA+ admits it is racist and will yield to the QTBIPOC
You go... whatever y'all are!

[TheBlaze] "For years, we have volunteered our time with Boston Pride because we care about and are passionate about the LGBTQIA+ community... The committee went on to say that they were trying to listen to concerns from QTBIPOC, which stands for Queer, Trans, Black, and Indigenous People of Color.

"It is clear to us that our community needs and wants change without the involvement of Boston Pride. We have heard the concerns of the QTBIPOC community and others. We care too much to stand in the way," the statement continued.

"Therefore, Boston Pride is dissolving," they added. "There will be no further events or programming planned, and the board is taking steps to close down the organization."
Posted by: Lord Garth || 07/15/2021 00:00 || Comments || Link || E-Mail|| [217 views] Top|| File under:
Africa Subsaharan
'Please protest and loot responsibly'
[Daily Mail, Where America Gets Its News]

Jacob Zuma

's son has urged looters to 'do so responsibly' and called for his father to be freed after South Africa's lawlessness entered its sixth consecutive day amid fears of a 'humanitarian crisis' with food, fuel and Covid medicine shortages.

The former president was locked up last Friday for failing to appear in court on

corruption charges

, prompting

riots and looting

across the country, with police forces totally absent or in some cases, officers participating.

Duduzane Zuma took to

Instagram

to call for his father to be freed and the Covid lockdown to end, claiming that with troops now deployed the country was 'just one massacre away from a complete spiralling out of control.'

'For the people that are protesting and looting, please do so carefully and please do so responsibly. Because you cannot hold people responsible for defending what they love,' Zuma said.

The 37-year-old, who has his own ambitions to run the country, said that 'finger pointing' was not going to help because the government must 'feed the poor people that are looting' as he blamed lockdown-fuelled economic inequity for the chaos.

But the raging unrest has lost any sense of its loose political origins, descending into wanton lawlessness, including gang shoot-outs in the streets, people queuing up with cars to loot warehouses and malls, and wealthy Indian and white South Africans forced to take up arms to protect their homes.

A 13-year-old boy was

rubbed out

at a mall outside

Johannesburg

on Wednesday during skirmishes between vigilante taxi drivers and looters.

And two

coppers

were caught on camera with their cars packed full of allegedly looted household supplies and even a flat-screen television.

Now President

Cyril Ramaphosa

has promised to call up more soldiers after deploying 2,500 troops to bolster overrun police forces in in Johannesburg and Durban. But rioting has also spread to Mpumalanga, Northern Cape and

Soweto

.


Posted by: Fred || 07/15/2021 00:00 || Comments || Link || E-Mail|| [156 views] Top|| File under:
2 Armenian solders reported missing
Direct Translation through Google Translate. Edited. From an Armenian military new release.


[MinDefenseArmenia] At dawn on July 14, in foggy conditions, while performing official duties with a military vehicle, contact was lost with Aramayis Torozyan, a driver of Arthur Nalbandyan, a serviceman of the RA Armed Forces N military unit located in the south-eastern direction of the Republic of Armenia.

Search and rescue operations were launched immediately, but have not yielded results yet.

Through the mediation of the Russian side, the incident is being discussed with the representatives of the Azerbaijani Armed Forces.

The possibility exists that Torozyan will appear in the Azerbaijani territory.

Let us add that Arthur Nalbandyan and Aramayis Torozyan were unarmed.
Posted by: badanov || 07/15/2021 00:45 || Comments || Link || E-Mail|| [51 views] Top|| File under:
Russia outpaces world's top militaries in new armaments, less spending
Sure, but it's Russian manufacturing. Better than Chinese, no doubt, but even so.

Yeah, well, while defense contractors and the military are so worried about the past enslavement of Negros, Russian operatives will be walking off with trade secrets.


[TASS] Russia is outpacing many of the world's advanced armies in developing new armaments with much lesser defense spending, Deputy Secretary of Russia's Security Council Mikhail Popov said in an interview with the government's Rossiyskaya Gazeta daily on Wednesday.

This has been largely achieved through the implementation of the previous version of the national security strategy that was effective from December 31, 2015, the security official said.

On July 3, Russia's new version of the national security strategy was published and a decree on its approval was signed by Russian President Vladimir Putin.

"The state's defense capability that guarantees Russia's reliable protection from an entire range of military threats is the basic result of the work that has been carried out. Advanced armaments and military hardware are arriving for the troops in a planned manner," Popov said.

"The latest strategic missile systems are on combat alert and the number of strike aircraft with Kinzhal hypersonic missiles as well as warships outfitted with long-range precision weapons is growing. We are also outpacing many advanced armies of the world in developing new armaments with a far smaller defense budget," the security official pointed out.

"The Russian Armed Forces are "combat-ready, mobile, modern, compact and capable of coping with their assigned tasks in any conditions," he said.

This was proven by the Russian air taskforce in Syria and Russia's peacekeeping operation in the Armenian-Azerbaijani conflict zone," he specified.

Throughout the duration of the previous version of its national security strategy, Russia managed to achieve basic strategic goals in its national defense, such as strategic deterrence and the prevention of military conflicts. Also, the country's mobilization readiness was boosted, along with the preparedness of the civil defense forces and capabilities, the deputy secretary of Russia's Security Council said.

"These tasks were addressed in the process of implementing Russia's military doctrine and defense plan for 2016-2020, and other military planning documents amid the restrictions imposed to fight the novel coronavirus pandemic," the security official explained.

Posted by: badanov || 07/15/2021 00:00 || Comments || Link || E-Mail|| [199 views] Top|| File under:
Unidentified man busted in Tver with a hand grenade
[REGNUM] A man who threatened to set off an explosion at the Redkino railway station was detained in the Tver region, TASS reports on July 14, citing the Moscow Interregional Investigation Department for Transport (MMSUT) of the Investigative Committee of Russia.

According to preliminary data, the man was standing at the station with a grenade and behaved inappropriately.

It is not yet known whether the grenade was combat or training.

The motives for his action are being investigated.



Posted by: badanov || 07/15/2021 00:00 || Comments || Link || E-Mail|| [67 views] Top|| File under:
Russian military operations have an impact on weapons development
Direct Translation of the article via Google Translator


[REGNUM] During the military operation in Syria, the Russian military tested more than 320 types of various weapons, including helicopters, Russian Defense Minister Sergei Shoigu said at a meeting with the labor collective of the Rostvertol company.

"We have checked more than 320 types of different weapons, including, by the way, your helicopters," said Shoigu.

"One of the helicopters that we saw today is the result of the Syrian operation," he added.

According to the head of the Russian military department, the helicopters that the enterprise is now producing, as a result of their combat use in Syria, "have undergone major changes."

At the same time, he noted that the guarantee of the safety of equipment and helicopters is their weapons, which are more long-range than the enemy's air defense systems.

"Today we have such weapons. And this is thanks to the operation in Syria, thanks to you, those who are involved in this," Sergei Shoigu said to the employees of Rostvertol.


Posted by: badanov || 07/15/2021 00:00 || Comments || Link || E-Mail|| [52 views] Top|| File under:
Europe
Lithuania passes new asylum laws to deter migrants
They're just thinking in terms of local political refugees, but they're preparing themselves for Muslim colonists moving in from the West and south as well.

[DW] The bill allows for the detention of asylum seekers and curbs migrants colonists' right to appeal. Lithuania claims neighboring Belarus is using migrants colonists as a "weapon."

Lithuania's Parliament on Tuesday approved a raft of new laws tightening the rules on migration and asylum.

The new legislation is intended to deter high numbers of asylum seekers crossing European Union

...the successor to the Holy Roman Empire, only without the Hapsburgs and the nifty uniforms and the dancing...
member Lithuania's border with Belarus.

What is the new legislation on asylum seekers?

The bill prevents any release of migrants colonists from detention for six months after their arrival.

It also curbs the right of appeal for rejected asylum-seekers and stipulates that migrants colonists can be deported while their appeals are under consideration.

A total of 84

politician

s in parliament supported the bill, with one against and 5 abstentions.

Several non-governmental organizations have said the decision to detain the migrants colonists violates Lithuania's international obligations, as well as the rights of the asylum seekers.

"The law is a potential human rights
...which are usually entirely different from personal liberty...
violation, and it does not correspond to EU directives," Lithuanian

Red Thingy

program director Egle Samuchovaite told news agency

Rooters

.

"It enshrines the current bad situation in Lithuania's detention centers in law and leaves vulnerable people in an even more vulnerable situation."

What is the EU-Belarus dispute over migrants colonists?

On Monday, Lithuania accused Belarus of using migrants colonists as a political "weapon" to put pressure on the EU.

The country's foreign minister, Gabrielius Landsbergis, told DW that Belarus was using refugees from war-torn countries as "human shields" in an attempt to force the bloc to ease sanctions.

The EU has imposed a series of sanctions on Minsk over what it says is an "escalation of serious human rights violations and the violent mostly peaceful repression of civil society, democratic opposition and journalists, as well as the forced landing of a Ryanair flight" in order to detain a dissident blogger and his girlfriend.

In response, Belarus vowed to allow migrants colonists to cross into Lithuania.

Vilnius accuses Minsk of flying in migrants colonists from abroad to send to the EU. Last week, Lithuania began building a fence along the border and deployed troops to prevent migrants colonists crossing illegally into its territory.
Posted by: trailing wife || 07/15/2021 00:00 || Comments || Link || E-Mail|| [46 views] Top|| File under: Human Trafficking
Home Front: Politix
The party of pedophiles backs one of their own - McAuliffe supports Morrisay
[Free Baeacon] Five years after calling on him to resign, Virginia Democratic gubernatorial candidate Terry McAuliffe spoke at a fundraiser for a state lawmaker who served jail time in an underage sex case.

McAuliffe, who served as governor of Virginia from 2014 to 2018, threw his support behind Democratic state senator Joe Morrissey in 2019, five years after Morrissey, 63, was charged with having a sexual relationship with his then-17-year-old part-time receptionist.

McAuliffe initially called on Morrissey to resign as a state delegate after the conviction, calling the charges "disturbing." But five years later, McAuliffe flipped and campaigned for Morrissey after he won the Democratic primary for a state senate seat. McAuliffe's change of heart is raising questions about his political motivations—in 2019, he called on Virginia Democratic governor Ralph Northam to step down due to a blackface scandal but two years later said he was "honored" to accept Northam's endorsement.

"What I love about Joe is he will fight for you," said McAuliffe at a fundraiser event at Morrissey's home in 2019. "And the people most in need is the one he will fight for, and that's what I respect about Joe Morrissey."

Morrissey told the Washington Free Beacon that McAuliffe's initial call for him to resign in 2014 was "politically expedient" and noted that McAuliffe changed his tune only after Morrissey won the state senate primary and became an important figure for Democrats seeking to maintain a majority in the state house last year.
Posted by: Besoeker || 07/15/2021 05:15 || Comments || Link || E-Mail|| [115 views] Top|| File under:
Science & Technology
Business Johnson & Johnson recalling sunscreens due to benzene traces
[AP] Johnson & Johnson said Wednesday that it is recalling five of its sunscreen products after some samples were found to contain low levels of benzene, a chemical that can cause cancer with repeated exposure.

The affected products, packaged in aerosol cans, are Aveeno Protect + Refresh aerosol sunscreen, and four Neutrogena sunscreen versions: Beach Defense aerosol sunscreen, CoolDry Sport aerosol sunscreen, Invisible Daily Defense aerosol sunscreen and UltraSheer aerosol sunscreen.

The recall includes all can sizes and all levels of sun protection factor, or SPF. The products were distributed nationwide through retailers.
Posted by: Besoeker || 07/15/2021 05:24 || Comments || Link || E-Mail|| [143 views] Top|| File under:
A static fire on this massive booster today.
[ArsTechnica]


Go to link in title to see the monster.
This is a test one that will just attempt to static fire without blowing up. It only has 3 engines instead of the required 33 to 35 engines. BN4 will be the one to launch if this prototype doesn't blow up. See the photo in the story.




Posted by: 3dc || 07/15/2021 00:00 || Comments || Link || E-Mail|| [141 views] Top|| File under:
Twenty-Year Trail Behind COVID
[Freedom of Speech] A 20-YEAR trail of patent applications concerning the virus responsible for Covid-19 proves it is neither new nor the result of a jump from animals to humans, an inquiry has been told.


I saw a video clip yesterday, which tickled my fancy. Today I wrote down the three patent numbers featured in the clip and found this article.


Instead, the patents show that a natural virus, harmless to humans, was subjected to numerous laboratory modifications which 'weaponised' it, such that it could become the basis of a marketing campaign for tests and vaccines which are of questionable value to the public health, but which have proved to be a financial bonanza for drug companies.

A dossier of evidence supporting these claims has been presented to the international Corona Investigative Committee headed by Reiner Fuellmich, a senior German lawyer specialising in exposing corporate swindles. The committee has been taking testimony from scientists and other experts since July last year.

The dossier was submitted last week by Dr David Martin, who heads M-CAM International, a US company which monitors innovations relevant to financial interests.


Martin was the speaker in the five-minute video clip I saw yesterday. I can't post a .mov file.


First made public more than a year ago, Martin's allegations were widely dismissed as 'conspiracy' by so-called fact-checkers, who at the time were promoting the view fostered by the scientific establishment that the virus had a natural origin.
From the referenced US Patent 7270327 - The present invention relates to methods of producing recombinant nidovirus vectors, particularly coronavirus vectors, and expressing heterologous genes from said vectors.
Even more problematic, the patent record showed that in 1999 Anthony Fauci, head of the US National Institute of Allergy and Infectious Disease (NIAID), found the 'malleability' of the coronavirus made it a potential candidate for vaccines against HIV (the purported cause of AIDS, for which US taxpayers have contributed more than $300billion in research and treatment over the past 35 years).


The road to Hell is paved with good intentions.



'Anthony Fauci funded research at the University of North Carolina, Chapel Hill, specifically to create – and you cannot help but lament what I am about to read, because this comes directly from a patent application filed on April 19, 2002 – "an infectious replication defective coronavirus".'

This virus was specifically targeted to invade human lung epithelia, the protective cells lining the lungs, Martin said.

'In other words, we made SARS. Before there was ever any alleged outbreak in Asia, which as you know followed that by several months.


He's talking about the first SARS coronavirus, in 2003.


'Throughout the fall of 2001 we began monitoring an enormous number of bacterial and viral pathogens that were being patented through the National Institutes of Health, NIAID, USAMRIID [the US Army Medical Research Institute of Infectious Diseases], and a number of other agencies internationally that collaborated with them.

'Our concern was that coronavirus was being seen not only as a potential manipulable agent for potential use as a vaccine vector, but it was also very clearly being considered as a biological weapon candidate.


Bits and pieces posted here. Read it all, if you have time. This might be bubbling to the surface again.
Posted by: Bobby || 07/15/2021 00:00 || Comments || Link || E-Mail|| [287 views] Top|| File under:
Who's in the News
33
[untagged]
4
Sublime Porte
4
Human Trafficking
3
Govt of Pakistain Proxies
3
Taliban
3
Commies
2
Govt of Iran
2
Govt of Syria
2
Hamas
2
Antifa/BLM
2
Islamic State
2
Lashkar e-Taiba
2
Devout Moslems
1
Govt of Pakistan
1
Hezbollah
1
al-Nusra
1
Narcos
1
Govt of Iran Proxies
1
Ottoman Proxies
1
ISWAP
1
[untagged]
Bookmark
E-Mail Me
The Classics
The O Club
Rantburg Store
The Bloids
The Never-ending Story
Thugburg
Gulf War I
The Way We Were
Bio
Merry-Go-Blog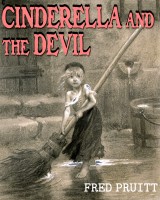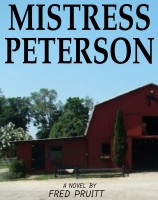 On Sale now!


A multi-volume chronology and reference guide set detailing three years of the Mexican Drug War between 2010 and 2012.

Rantburg.com and borderlandbeat.com correspondent and author Chris Covert presents his first non-fiction work detailing the drug and gang related violence in Mexico.

Chris gives us Mexican press dispatches of drug and gang war violence over three years, presented in a multi volume set intended to chronicle the death, violence and mayhem which has dominated Mexico for six years.
Click here for more information


Meet the Mods
In no particular order...


Steve White
Seafarious
Pappy
lotp
Scooter McGruder
john frum
tu3031
badanov
sherry
ryuge
GolfBravoUSMC
Bright Pebbles
trailing wife
Gloria
Fred
Besoeker
Glenmore
Frank G
3dc
Skidmark
Alaska Paul



Better than the average link...



Rantburg was assembled from recycled algorithms in the United States of America. No trees were destroyed in the production of this weblog. We did hurt some, though. Sorry.
44.192.47.87

Help keep the Burg running! Paypal: