-Lurid Crime Tales-
'Major gang war' in Bronx leaving teens dead in the streets
[NYPOST] A "major gang war" between ruthless Bronx crews that are fearless of cops has left a 13-year-old boy and two other teens dead in just the past five days, law-enforcement sources told The Post on Monday."We can't keep them in [jail], and they're going after each other,'' a high-ranking police source said, referring to juvenile suspects who end up back on the streets after being sent to family court instead of being prosecuted as adults.

A city prosecutor added, "They don't go to jail, so they do robberies, get in fights and carry guns.

"Life on the streets in 2021."

The first teen to die in the bloody gang-fueled stretch of borough violence was 19-year-old Tyquill Daugherty, who was shot in the head in front of his home in Crotona just before midnight Wednesday, sources and cops said.


At least they're thinning out the herd together. Hopefully the last ones standing will have learnt a bit of sense.
Posted by: Fred || 07/13/2021 00:00 || Comments || Link || E-Mail|| [230 views] Top|| File under:
Fort Eustis Army colonel suffering from acute doinker disorder
[Daily Beast] Chelsea Curnutt didn't plan to spend the day before her baby was due driving 16 hours to bang on the door of her fiancé's parents' house, but there she was.

Nineteen months earlier, she'd started Instagram messaging with Richard Kane Mansir, a lieutenant colonel in the U.S. Army whom everyone called Kane. He was 10 years her senior, had two sons from a previous marriage, and lived 600 miles away, but she didn't mind. He was smart and funny, and they talked easily. He liked shooting and skydiving; she loved the first and always wanted to try the latter. They met in person for the first time in December 2019, when she was driving home from vacation and offered to meet him at his post in Fort Bragg. They'd talked every day since. At the beginning of 2020, when he told her he was being relocated to Virginia, she volunteered to move with him. In October, she found out she was pregnant with their first child.

But now it was June 7, the day before their baby was due, and Curnutt hadn't been able to reach Mansir in more than 48 hours. So she packed up her belongings, waddled out to the car, and set off to find him.

In retrospect, there were always things about the relationship that seemed off. According to Curnutt, she was watching Army leadership videos one night and stumbled across one of Mansir in which he talked about having a daughter. When she asked him why he'd never mentioned the third child, he told her she had died. Another time, she found the results from two local 10K races in which Mansir had finished right in front of the same female Army member. When she asked if he knew the woman, he brushed her off. His ex-wife had even called her once, in February of this year, and left a voicemail. But she says Mansir told her the woman was crazy and out for his money, so she ignored it.

The strangest incident happened in the spring of last year, when the couple decided to move to Virginia together. Curnutt says she volunteered to go early, so she could settle in and find work. Mansir was supposed to relocate in June. But then, in April, he told her he had been deployed—she doesn't recall where exactly, but she remembers him calling her on WhatsApp from Kuwait. He didn't know how long he'd be gone. At one point during the deployment, he told her he'd broken his foot and had to be evacuated to Germany. He even sent her an X-ray of the break.

In August, Curnutt was on a run near the Army base when she saw what looked like Mansir's Jeep. It had Illinois plates and stickers for the Rangers, his former division. When she asked Mansir about it, he insisted it wasn't his car. But a few days later, while filling up her gas tank on base, she saw him open the door and get in.
Posted by: Besoeker || 07/13/2021 00:00 || Comments || Link || E-Mail|| [368 views] Top|| File under:
Man arrested in Denver hotel raid that uncovered 16 long guns and 1,000 rounds of ammo insists he had only just met three others and there was no plot to target MLB's All-Star game - as they're charged with drug offences
[Daily Mail, where America gets its news]
Authorities raided two rooms at the Maven Hotel in Denver on Friday night after a maid spotted a rifle while cleaning


Police uncovered a haul of 16 long guns, body armor and 1,000 rounds of ammunition. They also found drugs and a stash of cash


Richard Platt, 42; Gabriel Rodriguez, 48; Ricardo Rodriguez, 44; Kanoelehua Serikawa, 43, were all taken into custody and charged following the raid


The three men, who all have criminal histories in Colorado, are each charged with possession of a weapon by a previous offender, as well as other charges


Serikawa is charged with possession of a controlled substance with intent to distribute


Police have released few details about the arrests or the ongoing investigation. They have also not disclosed how, if at all, the four suspects knew each other


Platt, who works in construction and has a son, has prior convictions for weapons, drugs, theft and assault


Ricardo Rodriguez said in jail interview that he had no knowledge of any plans to target the MLB game on Tuesday night
Posted by: Skidmark || 07/13/2021 00:00 || Comments || Link || E-Mail|| [187 views] Top|| File under:
Democrats Move to Take Over Your Credit Score and Go Full 'Woke' – Just Like Communist China
[PJ Media via InstaPundit] That was fast. Here come the Chinese-like social credit scores.

Leftist Democrats, but I repeat myself, are making no secret of their plans to become more like their comrades in China. They support vaccine passports for COVID mRNA shots in order for people to receive certain social rewards such as going to school or attending a Major League Baseball game, just like the social credit score system in the People's Republic. Now, Democrats and Congresswoman Maxine Waters, the chair of the House Financial Services Committee, want your FICO score to go full "woke."

They're not even trying to hide it.

USA Today reports that in testimony before Waters's committee on June 29, the counsel for a group called the National Consumer Law Center, Chi Chi Wu, a product of Harvard and Johns Hopkins, gave away the game on how her law-fare grifting group and people like them want to change FICO credit scores. Wu and her fellow travelers got a warm reception at the three-hour-plus hearing.

Wu wants the government to take over the credit scoring "now," which in her magical utopia would include response "to public pressure" without putting "profit-making as their top priority."


While public agencies are not perfect, at least they would not have profit-making as their top priority. They would be responsive to public pressure and government oversight. They could also be charged with developing credit scoring models to reduce the yawning racial and economic inequality in this country.

The fact that these are private, profit-seeking companies explains why the credit bureaus are constantly expanding their products into uses, such as employment, insurance, and tenant screening, that ultimately harm Americans and contribute to the massive inequality in our nation.
Posted by: Snomoth Whereling9836 || 07/13/2021 00:00 || Comments || Link || E-Mail|| [263 views] Top|| File under:
-Short Attention Span Theater-
Team USA (Basketball) Loses Another Exhibition Game
Gonna go out on a limb - we won't medal in Tokyo.


[ESPN] - Team USA might indeed win its fourth consecutive Olympic gold next month in Tokyo.

But if the Americans do, it will be a story of overcoming adversity.

They lost their second consecutive exhibition Monday, this time bested by Australia 91-83 in Las Vegas. Dating to the 2019 World Cup, where they finished seventh, Team USA has lost four of its past five games. It also has lost two in a row now to Australia, a team expected to contend for the gold in Japan.

It was a better showing than the loss to Nigeria on Saturday, but just reading those words is a little mind-boggling considering the pedigree of this roster and coaching staff. Their chemistry and execution, particularly in late-game situations, is holding the Americans back in their early stages of defending their title.

"I thought we got better tonight," said Team USA coach Gregg Popovich, continuing his stance of emphasizing process over results. "After a short time together, there's a lot of things that have to be covered."
Posted by: Raj || 07/13/2021 17:36 || Comments || Link || E-Mail|| [203 views] Top|| File under:
-Signs, Portents, and the Weather-
Sun Valley Jammed with Private Jets for Climate Conference
[The Post Millennial] Friday's Sun Valley conference, held in Idaho saw a lot of billionaires supposedly concerned about the environment fly in on private jets.


You don't expect them to fly with the proles, do you?


In fact, aviation authorities in the US had to ban other air traffic originating on the US West Coast in order to give the billionaires clearance to take off in a timely fashion.

"Among those attending this year are the world's richest man Jeff Bezos, Apple CEO Tim Cook, CIA director Bill Burns, Disney chairman Bob Iger and Facebook founder Mark Zuckerberg", stated the Daily Mail. Gate's ex-wife Melinda was also present, despite their separation.


CIA Director? Rich man? Or Epstein's replacement?






Gates himself has vocally defended his use of private jets, claiming that his jets should be an exception to the rule because "he took steps to mitigate their damage."
Big steps, Really big steps.
"I am offsetting my carbon emissions by buying clean aviation fuel and funding carbon capture and funding low cost housing projects to use electricity instead of natural gas and so I have been able to eliminate it and it was amazing to me how expensive that was, that cost to be green using my private jet ... we've got to drive that down," expounded Gates on the issue.


Meanwhile, regular people worry about the cost of food and gasoline.
Posted by: Bobby || 07/13/2021 00:00 || Comments || Link || E-Mail|| [181 views] Top|| File under:
-Land of the Free
Former NFL Player Jake Bequette Announces Run For U.S. Senate In Arkansas
[Daily Wire/Bongino] Jake Bequette's service to his country began when he left his life as a professional football player and joined the 101st Airborne Division. He served in the military for three and a half years, but his service to his country, he says, is just beginning.


Another vet, running for Senate, challenging a two-term Pub.


"I see this run as the continuation of the oath that I took to protect and defend the Constitution of the United States," Bequette said. "Just seeing the violence in our streets, the suppression of our economy, everything that's happening coming out of Washington that's permeated into every institution in American life. We need bold, dynamic difference makers in Washington who are going to actually stand up and fight for the conservative values that Arkansans' and millions of Americans truly care about. That's why I'm running."

"I came back from Iraq and I saw street violence on a scale that was more reminiscent of a Middle Eastern country than our home," Bequette said. "That made me extremely angry. We saw small businesses — not just in Arkansas but nationwide — who were absolutely crushed through no fault of their own. They were told they could not conduct business. They were told they were non-essential. The government shut them down and suppressed them. I saw firsthand through my work with The Arkansas Fund — a nonprofit small business relief that I started — the economic devastation that was wrought and the consequences of that we're still grappling with."


I like what I read in the interview. He didn't mention the T word, but I bet they'd see eye-to-eye.




Posted by: Bobby || 07/13/2021 00:00 || Comments || Link || E-Mail|| [75 views] Top|| File under:
-War on Police-
'Just shoot his a**!' Moment Houston cop who is now charged with assault tells colleague to shoot fleeing suspect during traffic stop before battering him in the head with handcuffs
[Daily Mail, where America gets its news]
Houston Police Officer Lucas Vieira was indicted by a Harris County grand jury on Sunday over the July 2019 incident involving Aundre Howard


Howard had initially been stopped by police for an expired vehicle registration


He was immediately handcuffed by officers but then tried to flee the scene


Body camera footage showed Howard running away as Vieira yelled: 'Just (expletive) shoot his (expletive)!'


After being detained by another officer, Vieira allegedly beat Howard on the back of his head with a set of handcuffs


Vieira was fired in April after Howard filed an excessive force lawsuit against the officer and the police department regarding his arrest


Howard was originally charged with felony evading arrest and possession of more than four grams of cocaine but those charges were later dismissed
Posted by: Skidmark || 07/13/2021 00:00 || Comments || Link || E-Mail|| [103 views] Top|| File under:
New York cop is placed on leave after punching woman in the THROAT while detaining her for 'attacking and pepper-spraying Walmart customers'
An upstate New York police officer has been placed on administrative leave after video footage showed him punching a woman in the throat while arresting her


Officer Rory Spain has been identified by body cam footage as the officer who punched Tyreana Edmonds after she allegedly tried to bite him


An investigation is being conducted by the DeWitt Police Department into the use of excessive force


Police officers were called to break up a fight at a Walmart in East Syracuse on the Fourth of July


Walmart employees were threatened and struck in the face while customers were allegedly pepper-sprayed by two women


Bystanders attempted to intervene as the officers struggled to handcuff the women


The two women have since been charged and released on appearance tickets
Posted by: Skidmark || 07/13/2021 00:00 || Comments || Link || E-Mail|| [181 views] Top|| File under:
Africa Subsaharan
South Africa Boils Over Imprisonment Of Zuma
[DAILYTRUST] There is an ongoing crisis in South Africa over the imprisonment of former President Jacob Zuma.

Zuma, 79, was placed in durance vile
Into the paddy wagon wit' yez!
for defying a court order to testify before a state-backed inquiry probing allegations of corruption against him during his term as president from 2009 to 2018.

But his supporters have been holding protests in different parts of the country.

In the violence that followed the protest, businesses, including those belonging to Nigerians, got burnt.

The Nigeria Union South Africa (NUSA), has urged Nigerians living in South Africa to be vigilant and adopt safety and security measures.

The President of the union, Mr Adetola Olubajo, gave the advice in a statement emailed to the News Agency of Nigeria (NAN) from Johannesburg on Monday.

He said five businesses belonging to Nigerians were among those destroyed on Sunday as the country grapple with the violence.

The protests that engulfed Kwa Zulu Natal and Gauteng Province has spread to other parts of the country leading to looting and damaging of property.

Zuma's bid to be released from the Estcourt Correctional Centre was rejected by a regional court on Friday.

He is set to make another attempt with the Constitutional Court, the country's highest court.
Posted by: Fred || 07/13/2021 00:00 || Comments || Link || E-Mail|| [273 views] Top|| File under:
Haiti is 'tinderbox' foreign policy challenge for Biden
[The Hill] The Biden administration is confronting a new and complicated foreign policy crisis as political turmoil grips Haiti following the assassination of its president.

The assassination remains shrouded in mystery, and it's unclear who carried out or financed the killing.

Regional experts are raising alarm that the president's murder, while extraordinary, is only one part of Haiti's ongoing hardships that threaten a broader humanitarian crisis and possible flood of refugees into neighboring countries, including the United States.

Haiti is also contending with the COVID-19 pandemic, the Atlantic hurricane season and a plague of gang violence, all of which have been made worse by the country's dysfunctional political system.

"It is a tinderbox really ready to explode," said Jenna Ben-Yehuda, president and CEO of the Truman National Security Project.

Haitian authorities announced the arrest late Sunday night of Florida-based Haitian doctor Christian Emmanuel Sanon, 63, who they have determined is a chief suspect.


Haiti's Gulen?


More than a dozen Colombian nationals with military experience and two Haitian Americans were arrested in connection with the fatal shooting attack on Haitian President Jovenel Moïse that occurred in his home outside Port-au-Prince in the early hours of July 7.

The Haitian government has requested U.S. military support to secure the country's critical infrastructure as well as security assistance from the United Nations (U.N.). A U.S. delegation comprised of officials from various departments met with Haitian authorities and the country's political leaders on Sunday to assess how the United States can assist.

White House press secretary Jen Psaki told reporters Monday that the request for U.S. troops is still under review by the Biden administration and has not yet been ruled out.

"This is just the beginning of our conversations," Psaki said. "We will remain in close touch with law enforcement, with individuals in Haiti, with a range of leaders in Haiti about how we can assist and provide assistance moving forward."

The White House has also urged the political leaders in Haiti to work together to find a path forward for a united leadership at a time when two prime ministers are claiming power.
Posted by: Besoeker || 07/13/2021 08:08 || Comments || Link || E-Mail|| [150 views] Top|| File under:
Suspect in Moïse assassination was a DEA source
BLUF:


[ABC] A U.S. Drug Enforcement Administration official told AP that one of the suspects in Moïse's assassination was at times a confidential source to the agency, and that the suspect reached out to his contacts at the DEA after the killing and was urged to surrender. The official said the DEA and a U.S. State Department official provided information to Haiti's government that led to the surrender and arrest of one suspect and one other individual, whom it didn't identify.
Posted by: Besoeker || 07/13/2021 02:12 || Comments || Link || E-Mail|| [220 views] Top|| File under:
'Cubans are ready to rule themselves without tyranny': Miami mayor leads calls for US intervention in Cuba as thousands take to the streets of communist dictatorship
[Daily Mail, Where America Gets Its News]
Miami Mayor Francis Suarez called on Biden administration to send troops to Cuba amid unrest on the island


'Cubans are worthy and ready to rule themselves without tyranny,' Suarez said on Sunday


Thousands took to streets Sunday to denounce Communist government for its handling of economy, COVID


People in Cuba are voicing anger over shortages of basic goods and curbs on civil liberties


US State Department was slammed for suggesting the protests were over 'rising COVID cases/deaths'


President Miguel Diaz-Canel, who heads the Communist Party, blamed US for the unrest in televised speech


The protests broke out in San Antonio de los Banos municipality in Artemisa Province, bordering Havana


Hundreds of residents chanted anti-government slogans and demanded vaccines, end to daily blackouts


[PUBLISH.TWITTER]
Posted by: Skidmark || 07/13/2021 00:00 || Comments || Link || E-Mail|| [182 views] Top|| File under: Commies
Caucasus/Russia/Central Asia
Railroad sign stolen by US embassy employee, charges Russian Foreign Ministry
Direct translation via Google Translate. Edited.


[REGNUM] An unidentified employee of the United States embassy stole a pointer from the Ostashkovo railway station in the Tver region, Russian Foreign Ministry spokeswoman Maria Zakharova said on July 12.

According to her, in the spring in the Tver region, a road sign disappeared at the junction of a railway station.

The police found out from CCTV cameras that an unknown man had stolen the sign and put it in the trunk of a car, the license plates of which were red (they are issued by to diplomatic cars).

Later, traffic police officers stopped an employee of the American embassy for violating traffic rules, who "in all respects fit the description."

"If the loss had not been found in time, a tragedy could have happened," Zakharova wrote in her telegram channel. As a result, an employee of the American embassy was sent back to the United States.

As reported by IA REGNUM , earlier Zakharova said that the United States authorities independently undermined their consular work in Russia.

"For several years, they did not just work disgracefully in the consular sphere, they undermined all their consular work," Zakharova said.

According to her, Russia did not force the United States to reduce the number of consular employees, it was Washington's decision.


Posted by: badanov || 07/13/2021 00:00 || Comments || Link || E-Mail|| [215 views] Top|| File under:
Belarus KGB busts terror cells
[TASS] Belarusian TV also informed that it will air a two-episode documentary of the terror cells' investigation

All members of terror cells discovered in Belarus have been apprehended, all of them are making confessions, Belarusian TV reported Monday citing the State Security Committee (KGB).


"All members of foreign-controlled terror cells have been apprehended and they are making confessions, according to the KGB. Investigations on multiple episodes are underway," the televised news broadcast said.

According to the news anchor, the investigations include a case of attempted arson of logging equipment, and an attempted explosion at the Russian military base near Vileyka. One more episode is an attempted murder of journalist Grigory Azaryonok. According to the report, the "punisher's list" included other journalists as well.

The TV also informed that it will air a two-episode documentary of the terror cells' investigation.

On July 2, Belarusian President Alexander Lukashenko claimed that sleeping terror cells, the so-called self-defense squads, have been discovered in Belarus. They allegedly aim to carry out a forceful regime change and Germany, Ukraine, the US, Poland and Lithuania are allegedly involved in their operation.


That sounds like a non-jihad kind of terror, though they certainly seem to need rounding up.

According to Lukashenko, these forces sought to destroy a large amount of logging equipment in Belarus, and blow up a Russian Navy communication hub in Vileyka. He also disclosed an attempted murder of STV reporter Grigory Azaryonok.
Posted by: badanov || 07/13/2021 00:00 || Comments || Link || E-Mail|| [84 views] Top|| File under:
Kamchatka and the Kuril Islands hit with 4.9 earthquakes
Direct translation of the article via Google Translate. Edited.


[REGNUM] Two earthquakes with a magnitude of 4.9 occurred off the coast of Kamchatka and the Kuriles, according to the press service of the Kamchatka branch of the Unified Geophysical Service of the Russian Academy of Sciences.

The epicenter of the first seismic event was located 154 kilometers from Petropavlovsk-Kamchatsky. The depth of the quake was 41 kilometers. The source of the second earthquake was located 280 kilometers from Severo-Kurilsk at a depth of 81 kilometers.

According to preliminary data, the inhabitants of the settlements of the Kamchatka Territory and the Kuril Islands did not feel the tremors. Calls to the duty services due to the earthquake were also not recorded.


Sorry, I bumped the Risk© game moving my armies. My bad
Posted by: badanov || 07/13/2021 00:00 || Comments || Link || E-Mail|| [111 views] Top|| File under:
China-Japan-Koreas
IOC's Bach slips up and refers to Japanese as 'Chinese'
[10 News]

Oops


IOC President Thomas Bach has appeared in public for the first time since arriving in Tokyo last week and with the pandemic-postponed Olympics opening in just 10 days.

His first stop was the headquarters of the organizing committee to deliver a pep talk with the beleaguered games set to go ahead without fans in almost all venues.

Bach slipped up in his presentation and referred to his Japanese hosts as "Chinese."

He quickly corrected himself.

Bach's visit coincided with the official opening of the Olympic Village on Tokyo Bay.

Bach is scheduled to visit the Japanese city of Hiroshima on Friday in an effort to tie the Olympics to the city's effort to promote world peace.
Posted by: Frank G || 07/13/2021 07:17 || Comments || Link || E-Mail|| [121 views] Top|| File under:
The foreigners in China's disinformation drive
[BBC] Foreign video bloggers denouncing what they say is negative coverage of China on highly controversial subjects such as Xinjiang are attracting large numbers of subscribers on platforms like YouTube.

In recent years, the "vloggers" have been increasingly presenting themselves as China-lovers, spreading Communist Party disinformation.

YouTube labels Chinese state media like broadcaster CGTN as government-funded. But there is little policing when it comes to individuals promoting similar narratives.

Some vloggers are suspected of co-operating with state-owned outlets to spread China's rhetoric to the world. But it's far from clear what really motivates them, or how effective this strategy is.

WHO ARE THE VLOGGERS?
Co-ordinated videos have recently been appearing on foreign vloggers' channels to counter investigative reports from independent media on the treatment of China's Uyghur community in its north-west Xinjiang region.

There are well-documented allegations of systematic human rights abuses on a huge scale in the region.

The vloggers include British expatriates Barrie Jones, Jason Lightfoot and father-and-son team Lee and Oli Barrett, who use their platforms to comment on the West's alleged "lies" and China's government policies.

They have subsequently gone on to appear in videos for Chinese state broadcaster CGTN.

Earlier videos on their personal channels focus on navigating daily life within China. More recent videos, however, have become overtly political; they staunchly defend China's rhetoric on topics ranging from Covid-19, to Hong Kong and Xinjiang.

Many of these YouTubers have hundreds of thousands of subscribers, and their videos are fiercely promoted and commented on by nationalist users.

'NEVER BEEN PAID TO GO ON A TRIP'
Vlogging is popular in China, but Chinese video platforms have strict terms and conditions, restricting what users can post. Thousands of internet moderators also screen content.

Consequently, many Chinese vloggers end up posting material filmed from within their homes.

China's 1982 constitution guarantees freedom of speech and freedom of the press. However, Chinese vloggers and citizen journalists are often detained or arrested for making videos deemed to be unfavourable by the authorities. In December 2020, citizen journalist Zhang Zhan was jailed for four years after making a number of vlogs during Wuhan's coronavirus outbreak.

Expat vloggers like the Barretts and Jason Lightfoot, however, appear to be in a comparatively privileged position with significant access, and in some cases facilitated by local officials or state media in China.

Posted by: Skidmark || 07/13/2021 00:00 || Comments || Link || E-Mail|| [131 views] Top|| File under: Commies
Europe
Serbs in Gracanica fear for their safety
Direct Translation via Google Translate. Edited.


[REGNUM] The head of the Serbian municipality of Gracanica in Kosovo and Metohija Srdjan Popovic asked the Commander of the Force for Kosovo (KFOR) Franco Federici to strengthen the protection of the Serbian population and their property in the territory of this municipality due to frequent incidents organized by the Albanians.

"KFOR should strengthen its patrols in the territory of Gracanica municipality. They understand the situation and know that there is tension in our municipality, " the RTS TV channel quoted Popovich as saying after a meeting with KFOR representatives.

According to Popovich, many residents of Gracanica perceive the recent incidents as a threat.

Let us remind you that after June 28, unknown persons tore off the Serbian flag from the main gate at the entrance to the Serbian medieval monastery of Gracanica. Later, the inscriptions "Albania - AOK" ("Kosovo Liberation Army" - IA REGNUM ) appeared on the walls of the houses , and more recently on the table before entering Gracanica the name of the settlement in Serbian was smeared with paint.

Background
The Republic of Kosovo declared its independence from Serbia in 2008. By this time, the share of Serbs in the population of Kosovo had dropped to 10%. About 250,000 Serbs fled Kosovo during the 1998-1999 war.

In 2004, there was a pogrom of the Serbian population of the region, vandals desecrated some Serbian shrines.

In conditions when the leadership of the new republic was taken over by the natives of the UChK (the Albanian Liberation Army of Kosovo), who have stained themselves with crimes against the peaceful Serbian population, the Kosovo Serbs still do not feel safe.

The Kosovo Dechansky Monastery has been recognized as one of the seven most endangered cultural heritage sites in Europe.

The question arises of how to ensure the protection of the rights of the Serb population in Kosovo. Serbian President Aleksandar Vucic has repeatedly hinted at his readiness to use the army to protect the Serbian population of the region; at the moment, the emphasis from protecting the population is often shifted to protecting the Orthodox Serbian shrines in Kosovo. The Serbian Orthodox Church opposes the recognition of Kosovo's independence and constantly emphasizes its confrontation with the Kosovar Albanians.

At the insistence of the West, there are legal mechanisms in place for the protection of national minorities and Serbs in Kosovo, and provisions have been made to the Kosovo Constitution, according to which representatives of national minorities must be present in parliament and government. According to the national quota, 10 seats in the Kosovo parliament have been allocated for the Serbs. Serbs in each government are at least two ministers and deputy ministers.

According to the 2013 Brussels Agreements, an Association of Serbian Municipalities with executive powers should be created in Kosovo, but the Kosovo Constitutional Court has banned the implementation of this clause of the agreement.

In Kosovo, there are many parties of national minorities, competing among themselves for quota-issued parliamentary seats. The largest political organization of the Kosovo Serbs, the Serbian List, is clearly controlled from Belgrade. It is reported that representatives of "List" seek the loyalty of the local population through intimidation.

The leader of another political organization of the Kosovo Serbs - the civil initiative "Freedom, Democracy, Justice" - Oliver Ivanovic was killed in 2018, and both Albanians and Serbian special services are suspected of his murder.

Posted by: badanov || 07/13/2021 00:00 || Comments || Link || E-Mail|| [113 views] Top|| File under:
Who's in the News
38
[untagged]
4
Islamic State
4
Taliban
3
Commies
1
Govt of Iran Proxies
1
Govt of Iraq
1
Govt of Syria
1
ISWAP
1
Muslim Brotherhood
1
[untagged]
1
al-Shabaab (IS-Mozambique)
1
Antifa/BLM
1
Devout Moslems
Bookmark
E-Mail Me
The Classics
The O Club
Rantburg Store
The Bloids
The Never-ending Story
Thugburg
Gulf War I
The Way We Were
Bio
Merry-Go-Blog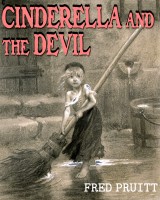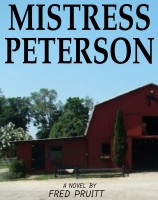 On Sale now!


A multi-volume chronology and reference guide set detailing three years of the Mexican Drug War between 2010 and 2012.

Rantburg.com and borderlandbeat.com correspondent and author Chris Covert presents his first non-fiction work detailing the drug and gang related violence in Mexico.

Chris gives us Mexican press dispatches of drug and gang war violence over three years, presented in a multi volume set intended to chronicle the death, violence and mayhem which has dominated Mexico for six years.
Click here for more information


Meet the Mods
In no particular order...


Steve White
Seafarious
Pappy
lotp
Scooter McGruder
john frum
tu3031
badanov
sherry
ryuge
GolfBravoUSMC
Bright Pebbles
trailing wife
Gloria
Fred
Besoeker
Glenmore
Frank G
3dc
Skidmark
Alaska Paul



Better than the average link...



Rantburg was assembled from recycled algorithms in the United States of America. No trees were destroyed in the production of this weblog. We did hurt some, though. Sorry.
3.236.52.68

Help keep the Burg running! Paypal: