-Lurid Crime Tales-
Juneteenth Celebrations Around the Nation Marred by Shootings, Death
[Breitbart] Juneteenth celebrations in Oakland, California; Aurora, Colorado; Baton Rouge, Louisiana; Clover, South Carolina; and Flint, Michigan, were marred by shootings and death.


It's a Wakandan thing. You wouldn't understand.


ABC News reports that Oakland's Juneteenth celebration at Lake Merritt was interrupted by gunfire at 6:22 p.m. When the shots ended, seven shooting victims were discovered, included a 22-year-old man who was killed in the incident.
Posted by: Besoeker || 06/21/2021 06:46 || Comments || Link || [336101 views] Top|| File under:
45 shot, 5 fatally, since Friday evening in Chicago
[CHICAGO.SUNTIMES] At least five people have been killed and 40 others

maimed

in shootings across reliably Democrat Chicago, aka The Windy City or Mobtown

...home of Al Capone, the Chicago Black Sox, a succession of Daleys, Barak Obama, and Rahm Emmanuel...
since Friday evening.

In the most recent fatal attack, a man was

rubbed out

while driving in Humboldt Park early Sunday.

The 21-year-old was driving a Jeep about 1:40 a.m. in the 3100 block of West Augusta Boulevard when a car pulled up next to him and someone inside fired shots, Chicago police said.

The man was shot in the head, police said. A passenger in the Jeep drove him to Stroger Hospital, where he was pronounced dead.
He's dead, Jim!
Less than an hour earlier, a woman was fatally shot in Bucktown on the Northwest Side.

She was riding in a vehicle about 1 a.m. in the 2100 block of North Oakley Avenue when another vehicle drove up alongside and someone inside opened fire, striking the woman, police said. The 32-year-old was dropped off at Saints Mary and Elizabeth Medical Center, where she was pronounced dead.
He's dead, Jim!
Humboldt Park saw another fatal shooting Saturday night.

About 9:15 p.m., a man and a woman were ambushed in the 3200 block of West Division Street by three

button men

who fired shots at them, police said. The man, 24, was rushed to Saints Mary and Elizabeth Medical Center, where he was pronounced dead.
He's dead, Jim!
The 25-year-old woman was struck in the neck and rushed to Stroger Hospital

at death's door

.

Friday night, a woman was killed and two other people injured, including a 15-year-old boy, in a shooting in Back of the Yards.

The group was standing on the sidewalk about 7:30 p.m. in the 5400 block of South Bishop Street when a male shot them from an unknown distance, Chicago police said.

The woman, 28, was shot in the head and taken to the University of Chicago Medical Center where she was pronounced, police said.

The teen boy was struck in the leg and taken to the same hospital in good condition, police said. The man, 31, suffered a gunshot wound to the shoulder and was treated and released on scene.

Also Friday, a 31-year-old man was killed in a drive-by shooting in Parkway Gardens on the South Side.

About 5:20 p.m, the man was on the sidewalk near 64th Street and King Drive when a light-colored vehicle pulled up and someone inside began firing shots at him, police said.

He suffered a gunshot wound to the head and was transported to the University of Chicago Medical Center where he was pronounced dead.
He's dead, Jim!
police said.

In nonfatal shootings, three men were shot Friday in the East Side neighborhood.

The shooting happened in the 10000 block of South Indianapolis Avenue just after 8 p.m., according to police. The men were traveling eastbound on Indianapolis when they heard several shots.

An 18-year-old man was shot in the buttocks and another man, 21, suffered a gunshot wound to the right arm, police said. Both men were transported to Christ Medical Center in Oak Lawn, where their conditions were stabilized.

A third man, 22, was struck in the leg and taken to the University of Chicago Medical Center where his condition was also stabilized, police said.

At least 34 others were

maimed

in citywide shootings since 5 p.m. Friday.

Last weekend, three people were killed and 43 others

maimed

in incidents of gun violence across Chicago.




Courtesy of Andy Hatrack1125:

[Twitter]

If you are wondering, that's the Puerto Rican flag flying from the victims' car.
Posted by: Fred || 06/21/2021 00:00 || Comments || Link || [336105 views] Top|| File under:
42,000 pounds of missing pistachios leads to possible illegal pistachio operation
Ïnspector! How do you do it!"
[FoxNews] It was the case of the missing pistachios.

When a pistachio company in California noticed that thousands of pounds of its main product had gone missing, it opened an investigation. It appears that a truck driver may have been running an illegal pistachio operation out of the trucking yard.

The Tulare County Sheriff's Office posted about the missing pistachios on its Facebook page. According to the statement, the Touchstone Pistachio Company noticed that 42,000 pounds of pistachios had gone missing during a routine audit.

The company reported the situation to the sheriff's office, which opened an investigation.

According to the Facebook post, it was eventually discovered that a tractor-trailer had been moved from the Montemayor Trucking lot in Delano to a nearby, unnamed lot. There, it was discovered that the pistachios were in 2,000-pound sacks.

Apparently, the plan was to move the pistachios into smaller bags and resell them.

Authorities arrested Alberto Montemayor, of Montemayor trucking, in relation to the incident.
Posted by: Skidmark || 06/21/2021 00:00 || Comments || Link || [336094 views] Top|| File under:
Gun battle at Dallas strip mall leaves 8 injured, including 2 kids, police say
[FoxNews] Gunfire broke between two groups holding respective birthday, graduation celebrations, according to police

A gun battle broke out between two groups who were each holding their own celebrations at adjacent banquet halls in Dallas early Sunday, leaving eight victims with gunshot wounds, including two juveniles ages 10 and 15, authorities said.

The shooting unfolded just after 12:30 a.m. at a strip mall along the East R.L. Thornton Freeway, Dallas police said in a written statement to Fox News. Responding officers found multiple gunshot victims at the scene.

Investigators believe two separate groups were each having a celebratory gathering in individual suites at the strip mall, according to police.

Photojournalists with FOX4 Dallas at the scene posted pictures of the aftermath on Twitter. One wrote that the two groups were at adjacent banquet halls celebrating a birthday and graduation, respectively.

Police said people from each party were standing outside in the back of the building when an argument broke out and led to a brief physical confrontation. Shortly after both parties went back inside their respective suites, gunshots were exchanged.
Posted by: Skidmark || 06/21/2021 00:00 || Comments || Link || [336088 views] Top|| File under:
Residents of more than 20 cities in US are receiving $500 a month universal basic income payments as popularity of Andrew Yang's proposal grows
Residents in cities across the country are receiving $500 per month payments as part of a no-strings-attached experimental universal basic income program


Universal Basic Income, popularized by former Democratic presidential candidate Andrew Yang, has gained more attention after the pandemic


An Upstate New York a pilot program, funded by private donations, is providing 100 residents making less than $46,900 annually $500 a month for a year


UBI advocates ultimately want the government paying a base salary to every citizen that would help to cover costs including food and rent


Critics of UBI programs worry about their effectiveness and cost compared to aid programs that target funds for food, shelter or for help raising children
Posted by: Skidmark || 06/21/2021 00:42 || Comments || Link || [336073 views] Top|| File under:
Israeli vendor booted from Philadelphia food truck event
[NYPost] An Israeli vendor was yanked from a Philadelphia food trunk event, prompting claims that organizers bowed to anti-Semitism — and leading to a decision to scrap the event on Sunday.

Food truck Moshava said its invitation to the "Taste of Home" event scheduled for Father's Day was pulled because organizers feared protests over their Israeli ties.

"We are deeply saddened by this," Moshava said on its Instagram on Saturday.

"The organizers of the event heard rumors of a protest happening because of us being there and decided to uninvite us from fear that the protesters would get aggressive and threaten their event."



"The organizers of the event heard rumors of a protest happening because of us being there and decided to uninvite us from fear that the protesters would get aggressive and threaten their event."

The company shared a screenshot of a statement from one of the two organizers of the event, Eat up the Borders, announcing the decision to nix Moshava "in order to best serve our guests." The screenshot says the nonprofit stands by an initiative "to give vendors from all nationalities a platform to showcase their talents and provide an awesome experience for all."

Moshava said in its post it hoped in the future the organizers hold true to their words of a safe environment "for all religions and nationalities — not just all of them except Israeli and Jewish ones."


Another canary dies in a coal mine.

Eat up the Borders has since made its social media pages private but co-organizer Sunflower Philly announced minutes before the scheduled start of the event on Sunday that the festivities had been scrapped.
"At Sunflower Philly we truly believe in creating a positive and inclusive community space here in Philadelphia," the group said in an Instagram post.

"Due to the ongoing situation with one of our event partners @eatuptheborder and @moshava_philly we have to decided to cancel the 'Taste of Home' event today," it went on.
Posted by: Frank G || 06/21/2021 00:00 || Comments || Link || [336076 views] Top|| File under:
Matt Taibbi: Internet censorship - taking down Ivermectin interviews
[Substack] At the worst moment, Internet censorship has driven scientific debate itself underground


"I'm a doctor. My job isn't to do nothing. If I wanted to do nothing, I'd be selling shampoo," Hazan says. When patients got really sick, she tried everything, treating off-label with a number of drugs in combination, including ivermectin. Eventually, she ended up taking it upon herself to run clinical trials with repurposed, off-patent drugs like ivermectin and hydroxychloroquine, fearing that the lack of a profit angle would prevent a major corporate effort in that direction.

"I felt, no one is going to be investigating a cheap solution, so I did it myself," she says.

Some weeks ago, Hazan got up early on a Sunday to present findings to a group of physicians that included Dr. Kylie Wagstaff, one of the physicians in the first in vitro ivermectin study, a family doctor in Zimbabwe named Jackie Stone, and others.

She uploaded the talk on YouTube, and "lo and behold, it got taken down. It's amazing. These are doctors talking. It's not anyone selling anything."
Posted by: Lord Garth || 06/21/2021 00:00 || Comments || Link || [336081 views] Top|| File under:
MSNBC's Nicolle Wallace suffers 80% ratings decline in the key demographic
[AMERICANTHINKER] "

Resistance®

" television has been having a rough go of it lately.

MSNBC host Nicolle Wallace has suffered a roughly 80% decline in viewership in the 25-54 age demographic since former President Donald Trump

...New York real estate developer, described by Dems as illiterate, racist, misogynistic, and whatever other unpleasant descriptions they can think of, elected by the rest of us as 45th President of the United States...
left office in January, the Washington Free Beacon reports, citing data provided by the Nielsen Media Research.

In May, just a little over 147,000 people in this all-important demo tuned in every day to watch Wallace's two-hour MSNBC program. In contrast, her program averaged 543,000 viewers in the 25-54 demographic in January, 297,000 in February, 177,000 in March, and 215,000 in April.

It was only a matter of time before lousy ratings caught up to cable news' patron saint of mediocrity. Wallace's particularly bland and ignorant brand of analysis and unrelenting cheerleading for the Democratic Party may have served its purpose when the Republican Party held the White House and the U.S. Senate, but now? Who needs analysis from a know-nothing, washed-up GOP operative? Very few people, apparently.

The non-geriatric adult segment of the audience, the 25—54 group, is the only one that advertisers wish to reach. They have money, and their brand preferences are not set in stone. Reaching fewer than 150,000 of them in a two-hour chunk of time is a terrible performance for a national political show.


Posted by: Fred || 06/21/2021 00:00 || Comments || Link || [336074 views] Top|| File under:
-Land of the Free
BREAKING: Unanimous Supreme Court Rules for Student Athletes Against NCAA
[PJMedia] On Monday, the U.S. Supreme Court unanimously ruled that the National Collegiate Athletic Association (NCAA) violated the rights of student athletes by restraining their compensation. Specifically, the NCAA violated the Sherman Anti-Trust Act by unduly restraining colleges from compensating student athletes.

The NCAA rules "depress compensation for at least some student-athletes below what a competitive market would yield," thus violating their rights under the Sherman Anti-Trust Act, the syllabus for NCAA v. Alston (2021 explained).

Justice Neil Gorsuch wrote the opinion for a unanimous Court, upholding the ruling of the U.S. Court of Appeals for the 9th Circuit. Justice Brett Kavanaugh wrote a concurrence.

Gorsuch painstakingly went through each of the NCAA's arguments, dismantling them, one by one. The NCAA argued that its compensation rules should not be subject to a "rule of reason" analysis because it is a joint venture to offer consumers the unique product of intercollegiate athletic competition. Gorsuch explained that the NCAA has monopoly power in the market, so it deserves no such deference. He also dismissed the NCAA's argument that it should be exempt because it offers societally important non-commercial benefits.
Posted by: DarthVader || 06/21/2021 11:18 || Comments || Link || [336095 views] Top|| File under:
McCloskeys of St. Louis get new guns after firearms confiscation
[Washington Examiner] The St. Louis couple who brandished weapons while staring down Black Lives Matter demonstrators have gotten new weapons to replace their confiscated firearms.

Mark and Patricia McCloskey, who days ago pleaded guilty to misdemeanor charges for aiming guns at protesters in June 2020 at the height of the protests after George Floyd's death, have gotten new AR-15-style guns to replace the firearms state authorities will destroy as part of their plea bargains.

"Checking out my new AR!" Mark McCloskey wrote in a tweet Saturday, along with the hashtags "#2A," in reference to the Second Amendment, and "#MOSen," acknowledging his Senate candidacy.
Posted by: Besoeker || 06/21/2021 05:05 || Comments || Link || [336079 views] Top|| File under:
Georgia plans to remove 100,000 'outdated' names from voter rolls
[FoxNews] Raffensperger also removed 18,486 voter files of dead people.


Georgia Secretary of State Brad Raffensperger intends to remove 101,789 "obsolete and outdated" voter files from the state's voter registration rolls, his office announced.

"Making sure Georgia's voter rolls are up to date is key to ensuring the integrity of our elections," Raffensperger said in a statement. "That is why I fought and beat Stacey Abrams in court in 2019 to remove nearly 300,000 obsolete voter files before the November election, and will do so again this year. Bottom line, there is no legitimate reason to keep ineligible voters on the rolls."

The more than 100,000 voter files set to be removed include 67,286 voter files linked to a National Change of Address form submitted to the U.S. Postal Service; 34,227 voter files that had election mail returned to sender; and nearly 300 that had no contact with elections official for two general elections.

Raffensperger's office touted the cleanup as "the first major cleaning of the voter rolls since 2019."

Raffensperger also removed 18,486 voter files of dead people according to Georgia's Office of Vital Records and the 30-state Electronic Registration Information Center.

"These people don't live in Georgia anymore. Then you have 18,000 people who passed. So they are not going to be voting anymore. You need to have accurate voter rolls and proper list maintenance. It also helps your county election directors," Raffensperger told Atlanta's WSB-TV.

Officials say the periodic voter roll cleanup is required by law, according to WSB-TV. Raffensberger's office also published a list of all 101,789 names and gave Georgians 40 days to take action if their name is wrongly included.

Earlier this year, Georgia was embroiled in controversy over state Republicans' new election law that requires stricter identity verification for absentee ballots, legalizes ballot drop boxes and shrinks the window for absentee ballots to be requested, among other provisions.

Before that, Raffensperger and former President Trump were at odds over Trump's loss in Georgia. Now, Trump is endorsing a bid by Rep. Jody Hice to oust Raffensperger in next year's Republican primary.
Posted by: Skidmark || 06/21/2021 00:00 || Comments || Link || [336090 views] Top|| File under:
Africa Subsaharan
Cameroon: One of six abducted Divisional Delegates in Ndian killed in captivity
[JOURNALDUCAMEROUN] One of six Divisional Delegates working in Ndian, South West region of Cameroon


...a long, narrow country that fills the space between Nigeria and Chad on the northeast, CAR to the southeast. Prior to incursions by Boko Haram nothing ever happened there...


,

kidnapped

last Tuesday June 15 by armed separatists in Ekondo Titi is reported to have been killed in captivity.


According to reports, the murdered Divisional Delegate is that of the Ministry of Economy, Planning and Regional Development, Johnson Mudika Mabia.

His body was taken to Limbe this Friday afternoon upon discovery.

The whereabouts of the five other Divisional Delegates kidnapped alongside Johnson Mudika while there were on a land demarcation mission in Misore Balue, Ekondo Titi Ndian Division last Tuesday June 15 remain unknown.

Sources have it that the alleged head of the fighters that

kidnapped

the government officials, 'Commander' 10 Kobo earlier said he wasn't interested in any ransom as reported to secure their release.

"Ransom is not good because they want to use the money that they will send to track us," he allegedly said in a voice note that went viral.

He had equally promised in the voice that he would use the kidnapped officials "as an example", without explaining what he meant by that.

This kidnap came 24hours after the opening of the two-day first bi-annual conference of Cameroon's ten regional Governors where reports indicated that the security situation in the country as a whole is stable.

The report nevertheless indicated that the crisis in the North West and South West regions remains a major security challenge.
Posted by: Fred || 06/21/2021 00:00 || Comments || Link || [336086 views] Top|| File under:
Britain
BBC bans white people from applying for £18,000 trainee job
[Daily Mail, Where America Gets Its News] BBC is advertising a one-year trainee production management role in Glasgow


The position is 'only open to black, Asian and ethnically diverse candidates'


Positive discrimination is illegal but 'positive action' is allowed for trainee roles
Posted by: Fred || 06/21/2021 00:00 || Comments || Link || [336076 views] Top|| File under:
Caucasus/Russia/Central Asia
Biden errs by giving Putin a 'pass' in Geneva summit
[ARABNEWS] When US President Joe The Big Guy Biden
...46th president of the U.S. I'm not working for you. Don't be such a horse's ass....
in March described Russian President Vladimir Putin
...President-for-Life of Russia. He gets along well with other presidents for life. He is credited with bringing political stability and re-establishing something like the rule of law, which occasionally results in somebody dropping dead from poisoning by polonium or other interesting substance. Under Putin, a new group of business magnates controlling significant swathes of Russia's economy has emerged, all of whom have close personal ties to him. The old bunch, without close personal ties to Putin, are in jail or in exile or dead from poisoning by polonium or other interesting substances...
as a "killer with no soul," he knew exactly what he was talking about. And during the Geneva meeting between the two leaders last week, Putin indeed killed it. He accomplished what he wanted from the US and more.
Continued on Page 49
Posted by: Fred || 06/21/2021 00:00 || Comments || Link || [336098 views] Top|| File under:
Three injured in explosion at Serbian ammunition plant
Via Bulgarian journalist Ruslan Trad.
CACAK, Serbia, June 19 (Reuters) - Three workers sustained light injuries in a strong explosion that rocked an ammunition plant's facilities in the Serbian town of Cacak on Saturday evening, state RTS television reported.

Police blocked access to the factory and ambulances and fire fighters were seen nearby, a Reuters reporter at the site said, adding there was a smell of explosives in the air but no fire could be seen.

The mayor of Cacak ordered the evacuation of people living near the factory, RTS reported. The three injured workers were hospitalised.

"There was a huge blast, and the house shook under us and then we saw a huge mushroom cloud," said a man who lives near the factory and identified himself as Milorad, 60. He said he did not want to evacuate.

The investigation was under way, the authorities said.

This is the second explosion this month at the Sloboda plant, which produces home appliances as well as artillery ammunition, propellants and explosives. No one was hurt in the previous blast, which occurred at the plant's warehouse.

More at the link

Posted by: badanov || 06/21/2021 00:00 || Comments || Link || [336073 views] Top|| File under:
Great White North
Government Helicopter Discovers 'Unauthorized' Canadian Church Service, Pastor Put in Handcuffs
[World News] The moment that local governments in the Western world began to issue guidance or full-on mandates for religious gatherings in the early days of the pandemic, many were concerned that society had stepped onto a slippery slope.

Fast-forward 15 months later, and we're seeing pastors arrested in front of their children after their "underground" church services were discovered by a police helicopter.

This is the stuff of tyranny and totalitarianism, not Western-style democracy. Yet here we are.

This week, Pastor Tim Stephens of Fairview Baptist Church was arrested outside his home as his distressed children cried, all for holding a church service discovered the day before by a police helicopter.

.@ATSoos and @KianSimone44 were on scene as police in Calgary, Alberta arrested Pastor Tim Stephens of Fairview Baptist Church for a second time on new charges stemming from his hosting of 'underground' church services the past two weekends.

FULL REPORT: https://t.co/hjRBNFjZ7G pic.twitter.com/IKNm4TItLv

— Rebel News (@RebelNewsOnline) June 15, 2021

The conservative Canadian website Rebel News reported that it is unclear if the helicopters were searching for unauthorized church services or just happened to notice the gathering. The outlet said that while police vehicles were later seen circling the service, which included group worship and a sermon from Pastor Stephens, they did not move in and attempt to stop the gathering.

The minister was arrested the following day for violating a court order that restricted him from holding services. Rebel News notes that the weekend prior, the church was effectively seized by Alberta Health Services for failing to adhere to local regulations regarding attendance, social distancing, and masks.

Stephens is being represented by the Justice Centre for Constitutional Freedoms.

Jay Cameron, a lawyer for the firm, blamed Jason Kenney, premier of the Canadian province of Alberga, for the arrest, according to the Calgary Herald.

"It appears that Premier Kenney's government is targeting its enemies, those who are speaking out against lockdown restrictions and for Charter freedoms," Cameron said, according to the newspaper.

"Locking out Fairview Baptist congregants and arresting Pastor Tim Stephens has everything to do with punishing dissent, and nothing to do with public safety."

Stephens has had several run-ins with the law for holding services in violation of local COVID-19 restrictions (as have other Canadian pastors). After Stephens was arrested in May, Alberta Health Services was forced to drop the charges after discovering the health order he had been accused of violating had been served to someone else by mistake, The Calgary Herald noted.
Posted by: Besoeker || 06/21/2021 03:42 || Comments || Link || [336083 views] Top|| File under:
Government Corruption
Social Security Administration pays $79 million to deceased in 3 states: IG audit
[Just The News] This week's Golden Horseshoe goes to the Social Security Administration, which paid an estimated $79 million to the deceased in just three states over a 10-year period, according to a final audit report by the agency's Office of Inspector General.

"We estimate SSA issued approximately $79 million in payments after death to 1,127 beneficiaries and four representative payees who died in Alabama, Georgia, or Illinois between January 1978 and December 2018," the report found.

The watchdog identified an additional 53,486 deceased non-beneficiaries in those states whose death information was not in the SSA's Numerical Identification System.

Examples of improper payments to the deceased the inspector general found include:
Posted by: Besoeker || 06/21/2021 04:53 || Comments || Link || [336103 views] Top|| File under:
FBI wants to keep fortune in cash, gold, jewels from Beverly Hills raid
[LATIMES]
When FBI agents asked for permission to rip hundreds of safe deposit boxes from the walls of a Beverly Hills business and haul them away, U.S. Magistrate Steve Kim set some strict limits on the raid.

The business, U.S. Private Vaults, had been charged in a sealed indictment with conspiring to sell drugs and launder money. Its customers had not.

So the FBI could seize the boxes themselves, Kim decided, but had to return what was inside to the owners.

"This warrant does not authorize a criminal search or seizure of the contents of the safety deposit boxes," Kim's March 17 seizure warrant declared.

Yet the FBI is now trying to confiscate $86 million in cash and millions of dollars more in jewelry and other valuables that agents found in 369 of the boxes.

Prosecutors claim the forfeiture is justified because the unnamed box holders were engaged in criminal activity. They have disclosed no evidence to support the allegation.

Box holders and their lawyers denounced the ploy as a brazen abuse of forfeiture laws, saying prosecutors and the FBI were trampling on the rights of people who thought they'd found a safe place to stash confidential documents, heirlooms, gold, rare coins and cash.

If the FBI wanted to search the boxes, the lawyers say, it first needed to meet the standard for a court-issued warrant: Probable cause that evidence of specific crimes would be found.
Posted by: Fred || 06/21/2021 00:00 || Comments || Link || [336108 views] Top|| File under:
Science & Technology
Common blood pressure pills could slow memory decline in over-50s, researchers say
[Daily Mail, where America gets its news]
Researchers studied data on 12,000 adults taking blood pressure medicationThey explored different classes of blood pressure medication and their impact


The team specifically looked at the impact of the medication on memory recall


This included those medications that do and don't cross the blood-brain barrier


Those taking medication that pass the blood-brain barrier had better attention levels during follow up appointments three years after the study
Posted by: Skidmark || 06/21/2021 09:54 || Comments || Link || [336085 views] Top|| File under:
Fauci Granted More Than Half of NIH's Funding of Aborted Fetal Research
[Townhall] Anthony Fauci, director of the National Institute of Allergy and Infectious Diseases, has been discovered to have granted the majority of the federal funds awarded to the University of Pittsburgh by the the National Institute of Health for research involving aborted fetuses.

David Daleiden, project lead and founder of The Center for Medical Progress, told Townhall that, in 2019 alone, Fauci's office awarded the University of Pittsburgh $61 million of the $109 million that they received from the NIH for research that included attaching the scalps of aborted fetuses onto the backs of lab rats and mice, an experiment that would not be feasible without the violation of state laws.
Posted by: Besoeker || 06/21/2021 07:20 || Comments || Link || [336084 views] Top|| File under:
Who's in the News
43
[untagged]
4
Hamas
3
Sublime Porte
3
Antifa/BLM
3
Govt of Iran
2
Govt of Iran Proxies
2
Govt of Sudan
2
Palestinian Authority
2
Taliban
1
[untagged]
1
Govt of Pakistan
1
Govt of Syria
1
Houthis
1
Islamic State
1
Lashkar e-Taiba
1
Muslim Brotherhood
1
Narcos
Bookmark
E-Mail Me
The Classics
The O Club
Rantburg Store
The Bloids
The Never-ending Story
Thugburg
Gulf War I
The Way We Were
Bio
Merry-Go-Blog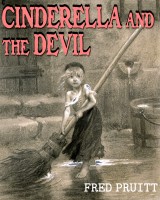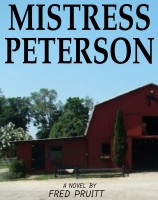 On Sale now!


A multi-volume chronology and reference guide set detailing three years of the Mexican Drug War between 2010 and 2012.

Rantburg.com and borderlandbeat.com correspondent and author Chris Covert presents his first non-fiction work detailing the drug and gang related violence in Mexico.

Chris gives us Mexican press dispatches of drug and gang war violence over three years, presented in a multi volume set intended to chronicle the death, violence and mayhem which has dominated Mexico for six years.
Click here for more information


Meet the Mods
In no particular order...


Steve White
Seafarious
tu3031
badanov
sherry
ryuge
GolfBravoUSMC
Bright Pebbles
trailing wife
Gloria
Fred
Besoeker
Glenmore
Frank G
3dc
Skidmark



Better than the average link...



Rantburg was assembled from recycled algorithms in the United States of America. No trees were destroyed in the production of this weblog. We did hurt some, though. Sorry.
44.212.96.86

Help keep the Burg running! Paypal: