-Lurid Crime Tales-
One dead in Minneapolis after US Marshal Service arrest attempt
[Fox9] One person is dead following a law enforcement shooting at a parking structure in the Uptown area of Minneapolis, according to a statement from the U.S. Marshal Service.

Thursday around 2:10 p.m., a U.S. Marshal Service taskforce made up of local law enforcement officers were trying to arrest a person wanted on a state arrest warrant for possession of a firearm by a felon. Law enforcement sources told FOX 9 this person was a murder suspect.


"Consider yourself served"


According to USMS, the person was in a parked car, did not follow commands and took out a handgun. In response, members of the taskforce fired shots and the person died at the scene.

The incident occurred at the parking structure is at Seven Points, the shopping center formerly known as Calhoun Square, in the 1400 block of W. Lake Street. Video from SkyFOX9 chopper appeared to show a body surrounded by emergency vehicles on the top floor of the parking structure.

USMS officials say a woman, who was with the suspect at the time, suffered minor injuries from glass debris.

The area around the parking structure on W Lake Street is blocked off by emergency vehicles and law enforcement.

Agents with the Bureau of Alcohol, Tobacco, Firearms and Explosives (ATF) and Minnesota Bureau of Criminal Apprehension are among those who responded to the scene. The BCA will be the lead agency in the investigation.

A small crowd of protesters gathered near parking garage following the incident to voice their concerns about policing.
Posted by: Bubba Lover of the Faeries8843 || 06/04/2021 00:00 || Comments || Link || E-Mail|| [336069 views] Top|| File under:
-Obits-
F. Lee Bailey, controversial defense lawyer in high-profile trials, has died
[MSN] F. Lee Bailey, a swashbuckling, high-flying defense attorney whose celebrity often eclipsed that of even his most famous clients, but whose legal career ultimately crashed under the weight of financial fraud, personal bankruptcy, and disbarment, died Thursday in Georgia. He was 87.

His death was confirmed by his former law partner, Superior Court Judge Kenneth J. Fishman.

A Waltham native and Boston University Law School graduate, Mr. Bailey was for decades the model of the modern gun-for-hire criminal defender, a brilliant, pugnacious counselor whose courthouse presence all but guaranteed legal fireworks.

Beginning in the early 1960s, he attracted a roster of clients whose names and deeds, alleged or proven, commanded front-page headlines.

Prominent among this group were O.J. Simpson, on whose legal "Dream Team" Mr. Bailey served as co-counsel; Albert DeSalvo, who confessed to being the notorious Boston Strangler; publishing heiress and kidnap-victim-turned-bank-robber Patricia Hearst; Army Captain Ernest Medina, implicated in the Vietnam War's infamous My Lai Massacre; and neurosurgeon Sam Sheppard, whose arrest after his wife's murder inspired the television series and hit film "The Fugitive."

Mr. Bailey's courtroom countenance was striking, augmenting his reputation as a pitbull criminal defender. Of modest height and stocky frame, sporting bushy sideburns and custom-tailored suits, he projected an outsized personality. At the same time, he deployed an arsenal of legal skills — florid oratory, a near-photographic memory, an innate flair for theatrics — to maximum effect.

There was little of the genteel Atticus Finch in Mr. Bailey, certainly. He was known to question witnesses mercilessly, battle with judges and prosecutors ferociously, and suffer from lack of ego rarely if ever, no matter the trial outcome or verdict in the court of public opinion.

The Simpson case fit that template. Accused of two brutal murders, the former football star faced almost certain conviction, based on evidence collected at the

scene of the crime

and presented in court. That is, until his high-priced defense team set out to prove police bias.

It fell to Mr. Bailey to interrogate Los Angeles police Detective Mark Fuhrman, and it was his punishing cross-examination of Fuhrman, boring in upon his history of using racial slurs, that helped sow enough doubt in jurors' minds to secure a not-guilty verdict for Simpson.

His surprising, if not shocking, acquittal cast a shadow over Mr. Bailey's later career, however, even as he continued to insist years later that Simpson was innocent of the crimes. (He theorized that Nicole Brown Simpson, O.J. Simpson's ex-wife, was the victim of a mistaken-identity drug-related hit.)
Posted by: Fred || 06/04/2021 00:00 || Comments || Link || E-Mail|| [336065 views] Top|| File under:
-Great Cultural Revolution
Resignation of 2 American Legion officers requested after Memorial Day speaker's mike shut off
[Fox8] Officials with the Ohio American Legion say they are launching a full investigation of Monday's Memorial Day ceremony in Hudson where the event's keynote speaker's microphone was turned down when he started speaking about freed Black slaves honoring soldiers that died during the Civil War.

Retired Army Lt. Col. Barnard Kemter, 77, told the FOX 8 I-TEAM that he was only trying to share some history about how Memorial Day started. He said he was completely "shocked and surprised" to learn his microphone was turned down.

"I first thought there was some technical issue and then I learned later it was purposely turned down," Kemter said. "I am saddened and extremely disappointed that the American Legion would censor my speech."

The event was organized by the American Legion Lee-Bishop Post 464 in Hudson.

A.J. Stokes, the event's audio engineer, told the I-TEAM he was asked by officials with Post 464 to turn off Kemter's microphone during the speech. He said he refused and one of the organizer's turned down the volume for about two minutes.

"I would never do that to anyone," Stokes said. "I feel very badly this happened and honestly I am shocked that it happened."

Officials with the American Legion Lee-Bishop Post 464 said they were advised by state American Legion officials not to comment about the matter.

Ohio American Legion officials confirmed to the I-TEAM that they are "launching a full investigation."

"This is so unfortunate and not what we stand for," said Suzette Heller, an official with the state American Legion.

State Representative Casey Weinstein says he wants a full investigation and for the organizers of the event to be removed from their positions.

"This kind of racist censorship has no place in Hudson," Weinstein said. "This is an embarrassment and I won't stand for this in my town."

The Mayor of Hudson and Hudson City Council members also released a statement saying they were "disheartened to learn that the American Legion turned the sound off for a portion of retired Army Lt. Col. Barnard Kemter's speech."

"The Legion explained that mentioning the role that people of color played in history of Memorial Day was "not relevant to our program for the day," the release from Hubbard officials state. "We condemn the actions taken by the American Legion to censor the comments of Lt. Col. Kemter. The decision disrespected the Lt. Col. who has valiantly served our country and was there to honor veterans in his speech, and it disrespected all Hudson and American veterans nationwide who made the ultimate sacrifice to preserve the freedoms we value as Americans."

The I-TEAM has also learned that the American Legion of Ohio, Commander Roger Friend, has requested the resignation of two officers of Hudson American Legion Post 464. The full investigation and the charter of this post are pending with the Department Executive Board.


Lt. Col. Barnard Kemter's speech can be read at the link. I don't understand what was objectionable about it.
Posted by: Bubba Lover of the Faeries8843 || 06/04/2021 01:33 || Comments || Link || E-Mail|| [336069 views] Top|| File under:
-Signs, Portents, and the Weather-
Over 2 billion COVID vaccinations given worldwide
Out of a total world population on the order of seven billion, so heading toward a third, though those who've had the Chinese vaccine really shouldn't be counted. Another — or perhaps the groups overlap — 155 million are

reported by Worldometers

to have recovered from the disease.

[IsraelTimes] More than two billion doses of COVID-19 vaccines have been given across the world, according to an AFP tally Thursday drawn from official sources.

The milestone comes six months after the first vaccination campaigns against COVID-19 began.

At least 2,109,696,022 shots have been given in 215 countries and territories, according to the count from an AFP database taken at 0915 GMT.

Israel, which has led the race from the start, has seen nearly six in 10 people vaccinated, and is set to start vaccinating ages 12-15.

It is followed by Canada (59 percent of the population have had at least one shot), the United Kingdom (58.3%), Chile (56.6%) and the United States (51%).

Six out of 10 of the injections have been administered in the world's three most populous countries — China (704.8 million doses), the US (296.9 million) and India (221 million).

Nearly four out of 10 people in the European Union

...the successor to the Holy Roman Empire, only without the Hapsburgs and the nifty uniforms and the dancing...
have had at least one shot, with Germany leading with 43.6%, followed by

Italia

(40%) and

La Belle France

and Spain at 39.4%.

Only six countries in the world have not yet started vaccinating — North Korea
...hereditary Communist monarchy distinguished by its truculence and periodic acts of violence. Distinguishing features include Songun (Army First) policy, which involves feeding the army before anyone but the Dear Leadership, and Juche, which is Kim Jong Il's personal interpretation of Marxism-Leninism, which he told everybody was brilliant. In 1950 the industrialized North invaded agrarian South Korea. Twenty-one countries of the United Nations eventually contributed to the UN force opposing the invasion, with the United States providing around 90% of the military personnel. Seventy years later the economic results are in and it doesn't look good for Juche...
, Haiti, Tanzania, Chad, Burundi and Eritrea


...is run by the People's Front for Democracy and Justice (PFDJ), with about the amounts of democracy and justice you'd expect from a party with that name. National elections have been periodically scheduled and cancelled; none have ever been held in the country. The president, Isaias Afewerki, has been in office since independence in 1993 and will probably die there of old age...



Posted by: trailing wife || 06/04/2021 00:00 || Comments || Link || E-Mail|| [336066 views] Top|| File under:
Caucasus/Russia/Central Asia
Roman Protasevich admits role in 2020 protests in Minsk in TV interview
Direct translation of the article.

News article by Russian military journalist Aleksandr Kots
[KP] Surely the opposition will say that Roman Protasevich was pressured, tortured, pumped with "truth serum" or promised the "hostage" to release his girlfriend. But he looked quite relaxed, and the knight, ready for the sake of his beloved to take upon himself the assassination of Kennedy, clearly does not pull. It is evident that at times he spoke quite willingly, enthusiastically surrendering his recent comrades-in-arms.

Apparently, old grievances spoke in him. And the reaction of the opposition is not interesting to him: "I am here and now, and I am ready to do everything in order to correct my mistakes. I followed my idea and my beliefs. The more I tried not to poke my nose into my own business, not to think about where and what money was coming from, what special services were influencing, the worse everything became ... "It is unlikely that the words of the person who was brought to the television studio from the detention center can be called a confession, but he really did tell a lot. Not opening, however, America.

On admission of guilt
"… I was one of those people who urged people to go out on the street on August 9 last year. When all the charges were brought against me, I immediately pleaded guilty under Article 342 of the Criminal Code of the Republic of Belarus "Organization of massive illegal actions". I fully admitted. I realized that the appeals that I was publishing were the reason for what began, in fact, uncontrollable riots. And for three days Minsk lived in chaos ... "

Coordination of protests
"It was the main coordinating chat of street protests, of the entire information war. Among the participants were Stepan Putilo, Rudik, Tadeusz Dichan, Franak Vecherko, who handed out assignments, Motolko, Artyom Shraibman, Palchis, Dyushkevich, Bogdanovich, Anastasia Rogatko, Victoria Palchis, Evgeny Malakhovsky, who was in charge of the courtyard chats. There we made the main decisions - where the next action will take place, what kind of information agenda we should keep. One chat served as the main coordinating tool of the entire information war and street protests ... "


More at the link (In Russian)



Posted by: badanov || 06/04/2021 00:00 || Comments || Link || E-Mail|| [336065 views] Top|| File under:
China-Japan-Koreas
US blacklists 28 more Chinese firms to investors: White House
[AlAhram] US President Joe The Big Guy Biden

...46th president of the U.S. Former Senator-for-Life from Delaware, an example of the kind of top-notch Washington intellect to be found in the World's Greatest Deliberative Body....
blacklisted an additional 28 Chinese firms linked to Beijing's "military-industrial complex" and barred them from American investment, the White House announced Thursday.

The move increased the Trump era blacklist of 31 firms to 59 and expanded the national emergency over Chinese surveillance technology used to "facilitate repression or serious human rights


...which are often intentionally defined so widely as to be meaningless...


abuses," which "undermine the security or democratic values of the United States and our allies," the Biden administration said.
Posted by: trailing wife || 06/04/2021 00:00 || Comments || Link || E-Mail|| [336063 views] Top|| File under: Commies
Cyber
Another Nigerian Busted in U.S. for Stealing $800,000 in Payroll Hacking
[PUBLISH.TWITTER]

The U.S. authorities allege that the suspect ran the scheme between July 2017 and 2018, through hacking of over 5,500 company user accounts.

The Federal Bureau of Investigation (FBI) has arrested a Nigerian, Charles Onus, for his alleged involvement in diverting $800,000 into prepaid debit cards.

The amount translates to about N320 million at the current official rate of N410 per dollar.

This comes less than a month after Abidemi Rufai, an aide to Ogun State Governor, Dapo Abiodun, was arrested for fraud in the United States.

According to a statement on the United State Department of Justice website, Mr Onus was arrested and detained on April 14, in the Socialist paradise of San Francisco
...where God struck dead Anton LaVey, home of the Sydney Ducks, ruled by Vigilance Committee from 1859 through 1867, reliably and volubly Democrat since 1964...
He was presented before the Manhattan federal court on Wednesday.

The prosecution accused him of hacking over 5,500 company user accounts.

He allegedly participated in a scheme that stole nearly $1 million by hacking into a payroll processing company's system to access user accounts and divert payroll to prepaid debit cards he controlled.

"As alleged, Onus did this as effectively as someone who commits bank burglary, but with no need for a blowtorch or bolt-cutters. Thanks to the FBI and IRS


...the Internal Revenue Service; that office of the United States government that collects taxes and persecutes the regime's political enemies...


-CI, Onus is

in jug

and facing serious federal charges," the statement read in part.

In the indictments filed against him in court, Mr Onus allegedly participated in the scheme between July 2017 through about 2018, obtaining over 5,500 company user accounts through a cyber-intrusion technique referred to as "credential stuffing."

"After Onus successfully gained unauthorised access to a company user account, he changed the bank account information designated by the user of the account so that Onus would receive the user's payroll to a prepaid debit card that was under Onus' control.

"From at least in or about July 2017 through at least in or about 2018, at least approximately 5,500 company user accounts were compromised and more than approximately $800,000 in payroll funds were fraudulently diverted to prepaid debit cards, including those under the control of Onus," the statement partly read.

CHARGES
He was charged with "one count of computer fraud for causing damage to a protected computer, which carries a maximum sentence of 10 years in prison.

"One count of computer fraud for unauthorised access to a protected computer to further intended fraud, and one count of receipt of stolen money, each of which carries a maximum sentence of five years in prison; one count of wire fraud, which carries a maximum sentence of 20 years in prison; and one count of aggravated identity theft, which carries a mandatory sentence of two years in prison to be served consecutively to any other sentence imposed," the statement further read.

PREMIUM TIMES reported how Mr Rufai, an aide to Ogun State Governor, Dapo Abiodun was arrested for $350,000 fraud in the U.S. last month.

He was arrested while trying to board Royal Dutch Airlines flight KL644 at John F. Kennedy International Airport ("JFK Airport") in Queens, New York, to Amsterdam, with a final destination of Lagos, Nigeria.

He is to be arraigned on fraud charges before a United States Courthouse, in Tacoma, Washington, on June 8, 2021.

Mr Onus' arrest adds to the growing list of Nigerians arrested for cybercrimes abroad. Some of the common allegations many some of the Nigerian suspects have been accused of include bank verification number scams, fraudulent emails, hacking, cyber harassment, spamming, ATM spoofing, social media hi-jacking etcetera), and exploits vulnerabilities of both electronic devices and their users.

This act destroys the reputation of a country, making the business environment difficult for start-ups and small and medium-sized enterprises, while discouraging investment in the economy by foreign companies.
Posted by: Fred || 06/04/2021 00:00 || Comments || Link || E-Mail|| [336069 views] Top|| File under:
Economy
United Airlines unveils plan to revive supersonic jet travel
[DAILYTIMES.PK] United Airlines announced plans Thursday to buy 15 planes from airline startup Boom Supersonic in a move that could revive the high-speed form of air travel.

Under the commercial agreement, United would purchase Boom's "Overture" aircraft once the planes meet "United's demanding safety, operating and sustainability requirements" with an aim to start passenger travel in 2029, the companies said in a joint

blurb

.

The agreement covers 15 planes and includes an option for United to obtain another 35 aircraft. The companies did not disclose financial terms. Boom's plane is capable of flying at twice the speed of leading aircraft now on the market, with the potential to fly from Newark to London in three and a half hours and the Socialist paradise of San Francisco
...where God struck dead Anton LaVey, home of the Sydney Ducks, ruled by Vigilance Committee from 1859 through 1867, reliably and volubly Democrat since 1964...
to Tokyo in six hours, the companies said. The jets will also be "net-zero" in carbon use because they will employ renewable fuel. Commercial supersonic jet travel was introduced in the 1970s with the Concorde, but the jets were retired in 2003 due in part to the high cost of meeting environmental restrictions on sonic booms.

The Concorde's demise also followed a 2000 Air

La Belle France

accident that killed 113 people. However,


denial ain't just a river in Egypt...


the technology is getting another look today as companies in the United States and abroad develop planes with lighter and more efficient composite materials and new engine designs, according to a fact sheet from the Federal Aviation Administration. "Our mission has always been about connecting people and now working with Boom, we'll be able to do that on an even greater scale," said United Chief Executive Scott Kirby. Founded in 2014, Denver-based Boom Supersonic said it is also working with the United States Air Force on a military version of the Overture. Jon Ostrower, editor of the aviation publication the Air Current, said on Twitter that United's order marked a shift in a long-term industry trend. "The last time United ordered supersonic aircraft, humans had yet to walk on the Moon," Ostrower said. "More than a half century later, United is again focusing on speed, bucking the most consistent airline trend over the past 50 years: a desire to fly cheaper, not faster."
Posted by: Fred || 06/04/2021 00:00 || Comments || Link || E-Mail|| [336066 views] Top|| File under:
Europe
The first invisible sculpture sold for 15 thousand euros. The artist Garau:
[Italy24News] Can nothing be a work of art? According to Salvatore Garau, yes, and obviously also according to those who bought his latest work.


He used to be a tailor.


The artist originally from Santa Giusta has created an immaterial sculpture, completely invisible, entitled "I am": if some "layman" can have doubts about its artistic value, they will have to change their mind. The work was sold for 15 thousand euros in the auction organized by Art-Rite, one of the rare Italian auction houses that deals with "sessions" dedicated exclusively to contemporary art.


He made clothing for the rich and powerful.


The work must be placed in a private house within a space free from any obstruction, with dimensions of approximately 150 x 150 centimeters. Estimated at the start of 6 thousand euros, it has doubled the base reaching, at the hammer, 12 thousand euros (15 thousand with auction rights).


Kim Kardashian and Paris Hilton were both seen in his creations.


Physical, the buyer will find only the guarantee certificate in his hands, which testifies to the archiving of the work and represents the only visual element present in the catalog where, instead of the traditional image of a tangible work, a absolute white space.


He even designed costumes especially for the Emperor.


The immaterial sculptures by Salvatore Garau — who had already exhibited his installation "Buddha in contemplation" last February in Piazza della Scala in Milan — "have a new historical value and represent a perfect metaphor of our days", reads a note . The work "is completely invisible and cannot, therefore, be reproduced on the network. Not to mention that Garau's intangible works have zero environmental impact".


His courtiers enthused over the fine material and the original designs.


"The successful outcome of the auction testifies to an irrefutable fact — comments Garau -: The void is nothing but a space full of energy, and even if we empty it and nothing remains, according to Heisenberg's uncertainty principle that nothingness has a weight . It therefore has energy that condenses and transforms itself into particles, in short, in us! When I decide to "exhibit" an immaterial sculpture in a given space, that space will concentrate a certain quantity and density of thoughts in a precise point, creating a sculpture that from my title alone will take the most varied forms. After all, don't we give shape to a God we have never seen? ".


Common folk, those dull of wit, especially the dumbasses who hadn't been to college, couldn't appreciate the outfits. You needed at least a couple years of Critical Dress Theory to even see them.
Posted by: Clem || 06/04/2021 08:56 || Comments || Link || E-Mail|| [336070 views] Top|| File under:
International-UN-NGOs
Iran, Central African Republic Lose Voting Rights in UN General Assembly
[ENGLISH.AAWSAT] Iran
...a theocratic Shiite state divided among the Medes, the Persians, and the (Arab) Elamites. Formerly a fairly civilized nation ruled by a Shah, it became a victim of Islamic revolution in 1979. The nation is today noted for spontaneously taking over other countries' embassies, maintaining whorehouses run by clergymen, involvement in international drug trafficking, and financing sock puppet militias to extend the regime's influence. The word Iran is a cognate form of Aryan. The abbreviation IRGC is the same idea as Stürmabteilung (or SA). The term Supreme Guide is a the modern version form of either Duce or Führer or maybe both. They hate Jews Zionists Jews. Their economy is based on the production of oil and vitriol...
and the Central African Republic are in arrears on paying their dues to the United Nations


...a lucrative dumping ground for the relatives of dictators and party hacks...


' operating budget and will lose their voting rights in the 193-member General Assembly, the UN chief said in a letter circulated Wednesday.

In the letter to General Assembly President Volkan Bozkir, Secretary-General António Guterres

...Portuguese politician and diplomat, ninth Secretary-General of the United Nations. Previously, he was the UN High Commissioner for Refugees between 2005 and 2015. He was the Prime Minister of Portugal from 1995 to 2002 and was the Secretary-General of the Socialist Party from 1992 to 2002. He served as President of the Socialist International from 1999 to 2005. In both a 2012 and 2014 poll, the Portuguese public ranked him as the best Prime Minister of the previous 30 years...
said three other African countries - Comoros, Sao Tome and Principe, and Somalia -- are also in arrears. But he said the assembly passed a resolution saying they can still vote in the current session which ends in September.

The UN Charter states that members whose arrears equal or exceed the amount of their contributions for the preceding two full years lose their voting rights. But it also gives the General Assembly the authority to decide "that the failure to pay is due to conditions beyond the control of the member," and in that case a country can continue to vote.

According to the secretary-general's letter, the minimum payments needed to restore voting rights are $16,251,298 for Iran and $29,395 for the Central African Republic, The

News Agency that Dare Not be Named

reported.

Comoros needs to pay $871,632, Sao Tome and Principe $829,888, and Somalia $1,443,640 to reduce their arrears and avoid a possible cutoff of voting rights after September, the letter says.

Posted by: Fred || 06/04/2021 00:00 || Comments || Link || E-Mail|| [336067 views] Top|| File under: Govt of Iran
Southeast Asia
Convicted Thai slaver dies in prison
Via Bulgarian journalist Ruslan Trad


[BankokPost] Lt Gen Manas Kongpan, a convict in the country's largest human-trafficking case, died of heart attack at Medical Correctional Hospital on Wednesday night.

Sources said that Lt Gen Manas, a former army adviser and native of the southern province of Nakhon Si Thammarat, had a heart attack while exercising on the eight floor of the hospital. He was pronounced dead at around 8pm on Wednesday.

Earlier he had had hypertension, high cholesterol and bradycardia and been admitted to the hospital.


More at the link
Posted by: badanov || 06/04/2021 10:35 || Comments || Link || E-Mail|| [336067 views] Top|| File under: Human Trafficking
66th Infantry Brigade ambushed in Mati City
[NDFP] PRESS STATEMENT I June 2, 2021

New People's Army


... the armed wing of the Communist Party (Maoist) of the Philippines, which claims to be active in the countryside in 73 of the country's 81 provinces...

Compostela Valley – Davao Gulf Subregional Command
Southern Mindanao Region

Red fighters under the NPA's Compostela Valley – Davao Gulf Subregional Command waylaid a squad of the 66th Infantry Battalion on board a KM450 truck in the national highway in Sitio Tagawisan, Brgy. Badas in Mati City, Davao Oriental, at around 8am, May 30. Masses report that at least two soldiers were killed while several others were wounded.

The enemy unit was in transit from Brgy. Taguibo in Mati City to nearby Banay-banay town. The ambush site is less than a kilometer away from a checkpoint of the PNP's Task Force Mati. Red fighters were able to carry out the military action with firm grasp of guerilla tactics, mastery of terrain and a supportive mass base.

The tactical offensive is a big slap on the face of the 10th Infantry Division, which have repeatedly harped on its accomplishment of having expunged the influence of the revolutionary movement in its areas of operation, especially in Mati City. The fact that Red fighters were able to carry out an ambuscade in a national highway and in broad daylight against a legitimate enemy target proves that the NPA has not lost the support of the peasant masses in the area.

Both the AFP and the local reactionary government in Davao Oriental were quick to claim that the tactical offensive was an "isolated incident," glossing over their fear that the hundreds of millions of public money spent on their counter-insurgency programs have amounted to nothing in the face of the masses' continued love for the NPA. Davao Oriental in fact is slated to receive at least P640 million under the NTF-ELCAC's Barangay Development Program, as reward for the string of civilian killings and other human rights violations, forcing civilians to surrender, strong-arming barangay officials to release so-called "persona non-grata declarations," and many such antics. The masses know that the BDP funds are earmarked to line the pockets of the AFP leadership in Eastern Mindanao and warchest for Duterte's bid to secure favorable local and national results in next year's elections.

Meanhwile, the masses in Davao Oriental consider the tactical offensive as revolutionary justice for the many crimes perpetrated by the fascist 66th IB, whose troops have terrorized Lumad and peasant communities in the province and in neighboring towns of Davao de Oro. The 66th IB is responisble for many cases of psywar, harassments, abduction, physical abuse and forcing civilians to surrender as either NPA members or supporters.

NPA units in Davao Oriental and Davao de Oro will continue to delivery body and head blows against enemy targets in base areas and guerilla zones. With the masses' support, Duterte's foolish daydreams of defeating the revolutionary movement, especially the NPA, will be as worthless and ignominious as his fascist and corrupt regime.

(sgd.) DANIEL IBARRA
Spokesperson
ComVal – Davao Gulf Sub-Regional Command
New People's Army – SMR
Posted by: Jiggs Trotsky5854 || 06/04/2021 00:00 || Comments || Link || E-Mail|| [336063 views] Top|| File under: Commies
Who's in the News
29
[untagged]
6
Sublime Porte
6
Islamic State
5
Hezbollah
4
Hamas
3
Govt of Iran Proxies
3
Govt of Iraq
3
Commies
2
Antifa/BLM
2
Human Trafficking
2
ISWAP
1
[untagged]
1
Lashkar e-Taiba
1
Muslim Brotherhood
1
Taliban
1
Govt of Pakistan
1
Govt of Pakistain Proxies
1
Govt of Iran
1
Devout Moslems
Bookmark
E-Mail Me
The Classics
The O Club
Rantburg Store
The Bloids
The Never-ending Story
Thugburg
Gulf War I
The Way We Were
Bio
Merry-Go-Blog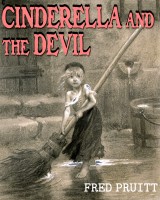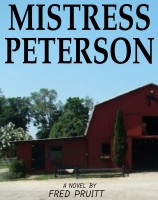 On Sale now!


A multi-volume chronology and reference guide set detailing three years of the Mexican Drug War between 2010 and 2012.

Rantburg.com and borderlandbeat.com correspondent and author Chris Covert presents his first non-fiction work detailing the drug and gang related violence in Mexico.

Chris gives us Mexican press dispatches of drug and gang war violence over three years, presented in a multi volume set intended to chronicle the death, violence and mayhem which has dominated Mexico for six years.
Click here for more information


Meet the Mods
In no particular order...


Steve White
Seafarious
tu3031
badanov
sherry
ryuge
GolfBravoUSMC
Bright Pebbles
trailing wife
Gloria
Fred
Besoeker
Glenmore
Frank G
3dc
Skidmark



Better than the average link...



Rantburg was assembled from recycled algorithms in the United States of America. No trees were destroyed in the production of this weblog. We did hurt some, though. Sorry.
3.231.217.107

Help keep the Burg running! Paypal: