-Lurid Crime Tales-
Rakayo Alandis Vinson Charged In Kenosha County Bar Shooting
[CHICAGO.CBSLOCAL] A 24-year-old man is being held on homicide charges, in a shooting at a Kenosha County bar that left three men dead and three others

maimed

on Sunday.

As CBS 2's Jim Williams reported Monday, authorities said a stolen car led police to the suspect.

Rakayo Alandis Vinson of Racine, Wisconsin was arrested Sunday and charged with one count of first-degree intentional homicide, according to the Kenosha County Sheriff's Department. His bond was set at $4 million on Monday, and he is being held at the Kenosha County Jail.
Continued on Page 49
Posted by: Fred || 04/20/2021 00:00 || Comments || Link || E-Mail|| [155 views] Top|| File under:
'They just shot my baby,' says father, moments after 7-year-old daughter killed at McDonald's in Homan Square
[CHICAGO.SUNTIMES] A 7-year-old girl was killed and her father was seriously

maimed

in a shooting Sunday afternoon as they were getting food at a McDonald's drive-thru in the Homan Square neighborhood.The father, Jontae Adams, 28, and his daughter, Jaslyn, were in a silver Infiniti about 4:20 p.m. at the McDonald's, 3200 W. Roosevelt Road, when they were shot, reliably Democrat Chicago, aka The Windy City or Mobtown

...home of Al Capone, the Chicago Black Sox, a succession of Daleys, Barak Obama, and Rahm Emmanuel...
police said. A McDonald's employee, who asked not to be named, said two people got out of a gray car and started shooting at the victim's car.

Jontae Adams frantically called his mother, Lawanda McMullen, after the shooting.

"He said, 'Ma, come get me. They just shot my baby,'" McMullen recalled.

The girl, who has three siblings, was shot repeatedly and was taken by

coppers

to Stroger Hospital, where she was pronounced dead.
He's dead, Jim!
police said.

Her father was shot in the torso and also taken to Stroger, where his condition was listed as serious, police said.

Police said the shooting was believed to be gang-related, and less than three hours later, two people were shot in their car at a Popeyes in Humboldt Park, which

Sherlocks

believe is connected to the McDonald's shooting.

A 33-year-old man and a 19-year-old woman were in a blue Chevy Malibu, having just ordered food, at the Popeyes drive-thru window at Chicago and Kedzie, when a gunman pulled up in a car at 7:12 p.m and opened fire. The man was shot in the left leg; the woman in the abdomen. Both were taken to Stroger Hospital, with the man

at death's door

, the woman in critical.

Both shooting scenes were littered with shell casings.

At the McDonald's parking lot, onlookers gathered just outside of the police's caution tape, stunned at the audacity of the shooting.

"Unbelievable, they did this in front of all those cameras," one man who asked to remain anonymous said. "These kids are getting bold."

Jaslyn's aunt, Tawny McMullen, said her niece was a "beautiful" and "really sweet child."

McMullen said Jaslyn was best friends with her 8-year-old daughter.

Lawanda McMullen said her granddaughter loved to dance and make TikToks.

Jaslyn was a student at Cameron Elementary School. She was nicknamed Pinky "because she was bright" and pink was her favorite color, family members said.




Posted by: Fred || 04/20/2021 00:00 || Comments || Link || E-Mail|| [209 views] Top|| File under:
Stephen Broderick's alleged victims ID'd as wife, daughter and HS football star
[NYPOST] The three people allegedly

bumped off

by a former sheriff's detective in Austin, Texas, were his wife, teen daughter and her high school football star boyfriend, according to reports.

Alyssa Broderick and Willie Simmons III, a standout linebacker who had signed with the University of North Texas, were identified Monday by the Elgin Independent School District, KXAN reported.

The girl's mother, Amanda Broderick, also was killed in the attack Sunday, according to 13WHAM

news hound

Kris Betts, who cited Austin police.

Stephen Nicholas Broderick, 41, who was reportedly arrested on Monday, resigned from the Travis County Sheriff's Office after being charged with and tossed in the slammer
Book 'im, Mahmoud!
for allegedly molesting a 16-year-old relative last June, the Austin American-Statesman reported.

Alyssa, who had accused her father of sexually assaulting her when she was 16, was known as a star athlete at school.
Posted by: Fred || 04/20/2021 00:00 || Comments || Link || E-Mail|| [155 views] Top|| File under:
Shooting in Louisiana injures six as gunmen fire into crowd: cops
[NYPOST] Six people were shot in Louisiana late Sunday, police said, marking at least the third multiple shooting within 24 hours in the US.

The six victims in Shreveport were

maimed

amid reports of traffic congestion on the 3800 block of Hearne Avenue, where drivers typically cruise on Sundays, police said.

Cops responded and found a man with multiple gunshot wounds to the upper body. He was rushed to a hospital and remains

at death's door

, police said early Monday.

Five other victims then showed up later Sunday at the same hospital, Ochsner LSU Health Shreveport, after being taken there by private means. All five of those victims had non-life-threatening injuries, police said.

Detectives responded to the hospital and the shooting scene and interviewed multiple witnesses, police said.

"According to witnesses and the victims, they were in a crowd congregating at the Raceway fuel station near this location when multiple unknown black male suspects walked up and began firing several gunshots into the crowd," police said in a statement to The Post.

Investigators are working Monday to identify the suspects involved. Assistant Police Chief Joey Bartlett said the gunfire erupted following a backup of traffic in the four-lane roadway. Investigators were planning on reviewing surveillance cameras from local businesses to find out exactly what prompted the shooting, Bartlett said.

"It was a pretty intense scene," he said.

All of the victims are believed to be under the age of 30, Bartlett said.

Police were still processing the area early Monday.

"We'll be continuing the investigation this morning," Bartlett said.
Posted by: Fred || 04/20/2021 00:00 || Comments || Link || E-Mail|| [137 views] Top|| File under:
-Obits-
Former Vice President Walter Mondale dead at 93
[NYP] Walter Mondale, who served as vice president under Jimmy Carter and was the Democratic nominee for president in 1984, died Monday in Minneapolis, a family spokesperson said. He was 93.

Nearing his death on Sunday, the elder statesman from Minnesota spoke by phone with President Biden and former Presidents Jimmy Carter and Bill Clinton, as well as Vice President Harris and Minnesota Gov. Tim Walz, Axios reported.

In a goodbye email obtained by the website, Mondale told 320 staffers who worked for him over his four decade-long political career how much they meant to him and said he knew they would "keep up the good fight."



Posted by: Besoeker || 04/20/2021 00:43 || Comments || Link || E-Mail|| [120 views] Top|| File under:
Costco Bows to Leftist Mob, Stops Selling Pillows Made by Wrongthinker Mike Lindell
[PJ] After getting heavy pressure from leftist fascists, Costco has joined the lynch mob and stopped selling right-wing racist hate pillows — that is, it has stopped selling MyPillow products because the company's CEO Mike Lindell has dared to oppose the far-left agenda. Apparently Costco believes that only leftists want pillows, or deserve to have them.

According to the New York Post, "the wholesale chain is among more than 20 companies that have cut ties with My Pillow." The Post reported that "the decision will cost MyPillow between $4 million and $10 million in annual sales," and that won't hurt Lindell only: "it will also affect some 40 salespeople who would travel to Costco stores to hawk the company's products, he said. Lindell said he has offered those staffers other jobs at My Pillow, though 'we did have to lay some off.'"

Costco did not deign to explain to Lindell why it was dropping MyPillow: "Costco did not give a specific reason when it told Lindell that it would discontinue his merchandise after selling through the inventory it had left...The Minnesota-based bedding maker's products have also disappeared from Costco's website." However, other companies cut ties with MyPillow "following his allegations that the 2020 presidential election was stolen from ex-President Donald Trump."

The idea that there may have been widespread election fraud is the left's latest excuse to silence its critics; even breathing a hint of the possibility of widespread fraud can get you banned from YouTube, Twitter, and the rest. We must believe that the election of Old Joe Biden's handlers was completely on the up and up, or else be silenced as a racist, bigoted, white supremacist with a pillow.
Posted by: Besoeker || 04/20/2021 00:36 || Comments || Link || E-Mail|| [228 views] Top|| File under:
-Signs, Portents, and the Weather-
Dallas County Stomps Out Influenza
[DallasNews] Mask use, social distancing and other safety protocols implemented to fight the coronavirus pandemic have almost wiped out influenza in Dallas County this flu season, health officials say.


Masks forever, even if they don't squash COVID.


Dallas County Health and Human Services officials had recorded only two flu cases and no flu deaths through late March, compared with 18,186 cases and 25 deaths the entire previous flu season.

Flu season begins in October and winds down in April, health officials say.


"We avoided a catastrophe," [the health director], said of onetime fears about the possibility of a double pandemic. "We are blessed that a typical flu season didn't materialize. The situation would have been catastrophic."

"We showed that with these measures, we can inhibit flu spread," he said. However, he added, "it should be noted that COVID is much easier to transmit and more lethal than influenza."


So why don't these measures stop COVID?


Stay-at-home orders that kept children out of classrooms also hurt the flu's chances this year. "Children are big flu vectors," Davis said. "They infect their classmates and infect their teachers. By not attending classes because of the pandemic, that transmission chain has been broken."


So it's not masks and social distancing? Children are not spreaders of COVID, not yet, anyway.



Posted by: Bobby || 04/20/2021 00:00 || Comments || Link || E-Mail|| [128 views] Top|| File under:
Africa North
New Head of Tunisian State News Agency Quits after Protests
[ENGLISH.AAWSAT] The new head of Tunisia's state news agency resigned on Monday after its journalists demonstrated against his appointment in protest at what they called an attempt to undermine editorial independence.

After Kamel Ben Younes' resignation, the journalists' syndicate said it would cancel its first-ever strike planned for April 22 and end a boycott of news about the government.

Dozens of protesting journalists had gathered in front of Tunis Afrique Presse's (TAP) headquarters on April 13 to try to stop Ben Younes from entering, but police later forced a way in and beat journalists.

"I resigned to avoid being involved in political tensions or the classic management of a state media organization that needs a comprehensive reform plan that include administrators and journalists", Ben Younes said in a letter sent to

Rooters

.

Protesting journalists say Ben Younes is too close to the moderate Islamist Ennahda, the biggest party in parliament. They accuse him of backing moves to control the press before the 2011 revolution.

He has denied both charges, saying he is a political independent, and points to his past work as a journalist with several outlets, including the BBC.

Reacting to the syndicate's cancellation of its strike plans, Mofdi Mssedi, the adviser to Prime Minister Hichem Mechichi, said: "The page has turned. Now it is time to launch a national dialogue to reform the public media."

Since the police storming of TAP headquarters last week, TAP has decided to boycott news about the government.

Posted by: Fred || 04/20/2021 00:00 || Comments || Link || E-Mail|| [46 views] Top|| File under: Muslim Brotherhood
Africa Subsaharan
Chad's president Deby dies after fighting rebels on battlefield- Army
[AlAhram] The army said a military council led by the late president's 37-year-old son Mahamat Idriss Deby Itno, a four-star general, would replace him

Chad's President Idriss Deby Itno has died on the battlefield after three decades in power, the army announced on state television


... and if you can't believe state television who can you believe?


on Tuesday.
Continued on Page 49
Posted by: trailing wife || 04/20/2021 10:19 || Comments || Link || E-Mail|| [204 views] Top|| File under: Tin Hat Dictators, Presidents for Life, & Kleptocrats
Chad: Army Says It Has Stopped Rebel Advance Toward Capital
[All Africa] The Chadian military said it had halted an advance by rebels coming from neighboring Libya, but the rebel group said Sunday that it was pressing ahead after the American and British embassies warned of a possible assault on the capital in the coming days.

Army

front man

Azim Bermandoa Agouna said that

festivities

had taken place late Saturday in the northern province of Kanem and that the rebel column from Libya was "totally decimated."

"Congratulations to our valiant defense and security forces," government

front man

Cherif Mahamat Zene tweeted, describing the rebel forces as "mercenaries coming from Libya."

It was not immediately possible to independently corroborate the claims given the remote location where the fighting took place. A warning issued to British citizens, though, said there were believed to be two rebel convoys -- one moving from the town of Faya toward the capital, N'Djamena, and another seen headed toward the town of Mao.

The rebel group known as the Front for Change and Concord in Chad issued a statement Sunday on its Facebook page stating that its forces had begun "the liberation of Kanem region."

"We assure all residents of the city of N'Djamena, including diplomatic staff, United Nations


...an organization which on balance has done more bad than good, with the good not done well and the bad done thoroughly...


agents, organizations, partners, and expats working in Chad to stay calm and avoid unnecessary travel outside the city of N'Djamena," said the statement issued by

front man

Kingabe Ogouzeimi de Tabul.

The rebels are believed to have crossed over into Chad a week ago on election day as President Idriss Deby sought to extend his three-decade-long grip on power. While the incumbent was all but certain to win another term, official results have not yet been released.

The U.S. State Department on Saturday ordered nonessential diplomats at the U.S. Embassy in Chad to leave along with the families of American personnel stationed there, saying

gang

s appear to be moving on the capital.

"Due to their growing proximity to N'Djamena, and the possibility for violence in the city, nonessential U.S. babus government employees have been ordered to leave Chad by commercial airline," the department said in a travel alert.

The central African nation has had a long history of rebellions during the 30-year reign of Deby. In 2019, French armed forces intervened in northern Chad and launched Arclight airstrike

...KABOOM!...
s at an

gang

coming in from Libya.

In 2008,

festivities

reached the gate of the presidential palace before Chad's army repelled rebel forces and pursued them eastward toward the Sudanese border.

Chad, a former French colony, is home to

La Belle France

's military Operation Barkhane, which deploys troops across the continent to fight Islamic extremism. The Chadian military also has played a major role in that effort, contributing troops to the U.N. peacekeeping mission in Mali.

Chadian soldiers also have long battled

bully boyz

from the

Death Eater

group Boko Haram

... not to be confused with Procol Harum, Harum Scarum, possibly to be confused with Helter Skelter. The Nigerian version of al-Qaeda and the Taliban rolled together and flavored with a smigeon of distinctly Subsaharan ignorance and brutality...
, which started in northeastern Nigeria and spread to neighboring countries. About 330,000 Chadians are internally displaced, the majority in the volatile Lake Chad region where Boko Haram fighters are most active.


Posted by: Fred || 04/20/2021 00:00 || Comments || Link || E-Mail|| [98 views] Top|| File under: Tin Hat Dictators, Presidents for Life, & Kleptocrats
Gambia: Yahya Jammeh's Witch Hunt Victims Continue Their Quest for Justice
[All Africa] Former president Yahya Jammeh's witch hunt campaign victims are continuing their quest to bring Gambia
... The Gambia is actually surrounded by The Senegal on all sides but its west coast. It has a population of about 1.7 million. The difference between the two is that in colonial days Senegal was ruled by

La Belle France

and The Gambia (so-called because there's only one of it, unlike Guinea, of which there are the Republic of Guinea, Equatorial Guinea, Guinea-Bissau, New Guinea, the English coin in circulation between 1663 and 1813, and Guyana, which sounds like it should be another one) was ruled by Britain...
's long-time ruler to justice.

In a launching of a documentary video by Women Association for victim's empowerment (WAVE), on Friday 16th April 2021, called: "We were Accused... .."

In "Stories to repair broken dignity", victims and survivors talked about their quest for justice, encounters, stigmas they faced in their various communities, healing and reconciliation.

Many of the victims and survivors said they are not ready to forgive as what happened to them was painful which they could never forget. Some said for them to forgive, justice must prevail first.

They said they are waiting for the report of the Truth, Reconciliation and Reparations Commission (TRRC) hoping to get justice after the recommendation of the commission.

The victims and survivors said the TRRC has removed a huge burden on their shoulders since the process started, many have come to know that they were accused and their rights were infringed by the former government.

"We thought we were going to take this pain to our graves," they said.

A witch hunt campaign commenced in the Gambia in 2009 under the regime of former president Yahya Jammeh targeting individuals in different communities. It was said Yahya Jammeh claimed his aunt had been killed by a witch.

Ya Mummy Cessey, mother of a victim of enforced disappearance and a co-founder and chairwoman of WAVE, said they came together to form the association because most of the human right violations were encountered by women.

"This association is for women to express their feelings and also to render support to women victims of violations," she said.

She said they cannot just sit down and wait for justice, adding they have to stand up to do something in supporting of women victims.

Dr. Dester Tuneh, WHO country coordinator, speaking on behalf of Ms. Seraphine Wakana, resident coordinator of United Nations


...an organization conceived in the belief that we're just one big happy world, with the sort of results you'd expect from such nonsense...


in the Gambia, said the launching of the documentary video was a timely reminder of the need to listen to victims and ensuring their stories are heard to enable people to understand the scale of violation the victims suffered and also to prevent reoccurrence of such atrocities.

"Such documentaries can also contribute to the recovery process of victims and help them to reintegrate successfully in their societies," he said.

Dr. Dester said the United Nations system in the Gambia stands with all stakeholders to attain sustainable peace in the country and respect for human rights


...which are often intentionally defined so widely as to be meaningless...


and law and order.

WAVE was formed in mid-2019 with the aim of empowering women victims of human rights violations and abuses in the Gambia.


Posted by: Fred || 04/20/2021 00:00 || Comments || Link || E-Mail|| [55 views] Top|| File under: Tin Hat Dictators, Presidents for Life, & Kleptocrats
16 killed, 20 others wounded in Lakes State attack
[Sudan Tribune] At least 16

non-combatants were killed

and 20 others

maimed

in renewed communal

festivities

in South Sudan's Lakes State over the weekend, an official said.

The state minister of culture, youth and sports, William Koji Kirjok said the

festivities

occurred between Gony and Thuyic communities at the Manyangrel cattle camp.

"We are still waiting for more reports from police who are now on the ground," he told Xinhua on Sunday, adding that security forces have been sent to the scene to quell the violence and restore calm.

Since 2019, South Sudan has been experiencing a surge in communal violence in Jonglei, Warrap and Lakes states mainly due to cattle raiding, child abduction and

Dire Revenge

killings.

According to previous reports, the routine of intercommunal

festivities

in many parts of the country prevails due to lack of an efficient justice system.


Posted by: Fred || 04/20/2021 00:00 || Comments || Link || E-Mail|| [71 views] Top|| File under:
Caribbean-Latin America
Cuba names successor to Raul Castro
[DW] The Cuban Communist Party has chosen Miguel Diaz-Canel as its new first secretary. The new leader has pledged continuity, but faces economic challenges.

The selection of the president as first secretary of the party came as no surprise and he is expected to continue with the Caribbean island's socialist policies and one-party political system.

DIAZ-CANEL FOLLOWS IN CASTRO'S FOOTSTEPS
Diaz-Canel's rise to power began with his role as provincial party leader before he became education minister in the national government in 2009. He went on to become Castro's right-hand man in 2013.

In his first speech after being chosen, the new first secretary said he would continue to consult his predecessor.

"He will always be present, aware of everything going on, fighting energetically and sharing ideas and thoughts on the revolutionary cause through his advice, orientation and alerts in the face of any error or deficiency," he said.

He also spoke of the Cuban economy's resilience, having managed to maintain socialist achievements such as universal healthcare and education despite new US sanctions and the global pandemic.

A GENERATIONAL SHIFT IN CUBAN LEADERSHIP
Cuba has been relatively lightly affected by the coronavirus (aka COVID19 or Chinese Plague)

...the twenty first century equivalent of bubonic plague, only instead of killing off a third of the population of Europe it kills 3.4 percent of those who notice they have it. It seems to be fond of the elderly, especially Iranian politicians and holy men...
and even sent doctors to other countries, such as

Italia

, to help manage outbreaks.

However,


there's no worse danger than telling a mother her baby is ugly...


the country is facing shortages of even basic goods with people across the island having to queue for hours outside stores.

The congress, which takes place every five years to choose the Communist Party leader and review policy, also chose members for the policy-setting Political Bureau on Monday.

There are few people left in leadership positions who were involved in the Cuban revolution and the new generation of leaders worked their way up the political ladder rather than through their role as guerrilla warriors.

Posted by: trailing wife || 04/20/2021 01:18 || Comments || Link || E-Mail|| [117 views] Top|| File under: Commies
China-Japan-Koreas
The Chinese Communist Party Has an Extensive Research Network Supporting Biowarfare
[Breaking Lifestyle News] Chapter 78 of the thirteenth five-year plan of the Chinese Communist Party (2016-2020) describes the amalgamation of military and civil research, including the field of "synthetic biology".

According to publications by China's leading scientists, "synthetic biology" includes biological warfare.

Many also underestimate the possible contributions that Chinese veterinary and agricultural research can make to such a military program.

Ningyi Jin is a member of the Chinese Academy of Medical Sciences. He is described as a virologist studying zoonotic diseases. He is from Jilin Province and is a Korean national and a member of the Chinese Communist Party.

He is also a senior officer in the Chinese People's Liberation Army.
Posted by: Besoeker || 04/20/2021 10:53 || Comments || Link || E-Mail|| [287 views] Top|| File under: Commies
Russia Moves Navalny to Prison Hospital under Western Pressure
[AnNahar] Russia's penitentiary service on Monday said it was transferring ailing Kremlin critic Alexei Navalny to prison hospital, as the EU warned it would hold Moscow "responsible" for the state of his health.

The United States on Sunday threatened Russia with "consequences" if President Vladimir Putin

...President-for-Life of Russia. He gets along well with other presidents for life. He is credited with bringing political stability and re-establishing something like the rule of law, which occasionally results in somebody dropping dead from poisoning by polonium or other interesting substance. Under Putin, a new group of business magnates controlling significant swathes of Russia's economy has emerged, all of whom have close personal ties to him. The old bunch, without close personal ties to Putin, are in jail or in exile or dead from poisoning by polonium or other interesting substances...
's major domestic opponent -- who is on hunger strike -- dies in jail after Navalny's private doctors warned at the weekend he could pass away at "any minute".

Russia's prison authorities -- which have barred Navalny's own medical team from visiting him -- said its doctors had decided to move him to a medical facility on the premises of another penal colony outside Moscow.

But the authorities insisted the tossed in the slammer
Yez got nuttin' on me, coppers! Nuttin'!
anti-corruption campaigner's condition was "satisfactory", and said he was taking vitamin supplements as part of medical treatment.

Fears over Navalny's fate have added more fuel to soaring tensions between Moscow and the West over a buildup of Russian troops along the border with Ukraine and a spiralling diplomatic row with EU member state the Czech Republic.

EU foreign policy chief Josep Borrell said the bloc held the Russian authorities "responsible for the health situation of Mr Navalny" as foreign ministers from its 27 nations held virtual talks.

Borrell called his condition "very worrisome" and repeated demands that Moscow allows Navalny's chosen team of doctors to inspect him.

Navalny, 44, was arrested in Russia in January after returning from a near-fatal nerve agent poisoning he says was carried out by Moscow -- accusations denied by Putin's administration.

Sentenced to two-and-a-half years in prison for embezzlement, he began a hunger strike on March 31 demanding medical treatment for back pain and numbness to his hands and legs.

Navalny's supporters have called for a major protest across Russia on Wednesday to demand his release, hours after a state-of-the-nation address by Putin.
Posted by: trailing wife || 04/20/2021 00:00 || Comments || Link || E-Mail|| [67 views] Top|| File under:
International-UN-NGOs
WHO Says against Proof of Covid Vaccination for Travel
[AnNahar] The World Health Organization's emergency committee said Monday it was against international travelers being required to have proof of vaccination, partly on grounds such a measure would deepen inequities.

"Do not require proof of vaccination as a condition of entry, given the limited (although growing) evidence about the performance of vaccines in reducing transmission and the persistent inequity in the global vaccine distribution," the committee said in a statement summarizing its April 15 meeting, the results of which were only published on Monday.

"States Parties are strongly encouraged to acknowledge the potential for requirements of proof of vaccination to deepen inequities and promote differential freedom of movement," the committee added.

The group's recommendation comes as numerous countries are mulling launching vaccine passports for travelers but also for other activities including sports.

The idea, however, has met with criticism, with many saying it would lead to discrimination between young and old as well as rich and poor. Some have also raised privacy concerns.

European Union

...the successor to the Holy Roman Empire, only without the Hapsburgs and the nifty uniforms and the dancing...
member states have already agreed on vaccine certificates, China has launched a health certificate program for travelers and airline companies are also considering requiring vaccination proof.

The United States for its part said earlier this month that it would not require vaccination passports but added that the private sector was free to explore the idea.
Posted by: trailing wife || 04/20/2021 00:00 || Comments || Link || E-Mail|| [136 views] Top|| File under:
Israel-Palestine-Jordan
Israel's Netanyahu Backs Bill for Direct Election for PM
[ENGLISH.AAWSAT] Israeli Prime Minister Benjamin Netanyahu is pushing for a new law to allow the direct election of the nation's leader as a way to break the country's two-year political deadlock.

The proposal could guarantee Netanyahu another term as prime minister after he and his religious and nationalist allies failed to win a clear majority in March 23 elections. It also would allow him to stay in power while facing a lengthy corruption trial.

Netanyahu has a May 4 deadline to build a governing coalition. After that, a group of small parties that oppose him hope to be able to cobble together an alternative government.

"There is a solution to the political stalemate, and the vast majority of the public supports it," Netanyahu told

politician

s from his Likud party. He said a direct vote for prime minister would avoid "assembling absurd governments" and would allow Israeli citizens to choose a leader in "snap elections, without dissolving parliament."

His opponents immediately decried the move, saying Israel does not need another election.

Last month's election was Israel's fourth in just two years. Netanyahu was subsequently tasked by the country's president earlier this month to build a governing coalition. He has been courting a small Islamist faction that has emerged as kingmaker, and a pair of former allies who now head small rival parties. But so far he does not have a clear path to a new government.

Posted by: Fred || 04/20/2021 00:00 || Comments || Link || E-Mail|| [58 views] Top|| File under:
Science & Technology
Kosovar biologist calls newly found insect after coronavirus
PRISTINA, Kosovo (AP) — Kosovar biologist Halil Ibrahimi believes the pandemic restrictions haven't all been bad — as a result of them, he completed his research, raised public awareness of the pollution of river basins and named a newly discovered insect after the virus.

Ibrahimi, 44, had spent years working on a research report on a caddisfly species found in Kosovo's western Bjeshket e Nemuna (Accursed Mountains) national park. That species now bears the name Potamophylax coronavirus.

As an associate professor of the Natural Sciences Faculty at Pristina University, Ibrahimi collected the species, which turned out to be endemic to the national park, 120 kilometers (75 miles) west of the capital Pristina, and found it was quite different from the other species in the Balkans.

It is considerably smaller, and lives in a different habitat, in open, high-altitude zones, some 2,000 meters (6,500 feet) above sea level.

He announced the new name he had chosen for the species in a scientific magazine this month.

"Coronavirus was the most vivid thing during the time when the species was discovered," he said.

During his research, Ibrahimi also noticed that the Lumbardhi i Decanit River, where the new species was found, has severely deteriorated over recent years due to the construction of a hydropower plant.
Posted by: Besoeker || 04/20/2021 04:32 || Comments || Link || E-Mail|| [152 views] Top|| File under:
Who's in the News
31
[untagged]
5
Islamic State
5
Govt of Iran
4
Tin Hat Dictators, Presidents for Life, & Kleptocrats
3
Taliban
3
Govt of Iraq
3
Antifa/BLM
2
Sublime Porte
2
Govt of Iran Proxies
2
Commies
2
Tehreek-i-Labbaik Pakistan
2
Houthis
1
[untagged]
1
al-Shabaab (AQ)
1
Arab Spring
1
Devout Moslems
1
Govt of Sudan
1
Govt of Syria
1
Hamas
1
Muslim Brotherhood
Bookmark
E-Mail Me
The Classics
The O Club
Rantburg Store
The Bloids
The Never-ending Story
Thugburg
Gulf War I
The Way We Were
Bio
Merry-Go-Blog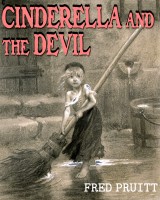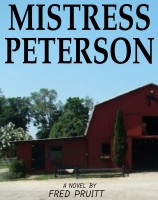 On Sale now!


A multi-volume chronology and reference guide set detailing three years of the Mexican Drug War between 2010 and 2012.

Rantburg.com and borderlandbeat.com correspondent and author Chris Covert presents his first non-fiction work detailing the drug and gang related violence in Mexico.

Chris gives us Mexican press dispatches of drug and gang war violence over three years, presented in a multi volume set intended to chronicle the death, violence and mayhem which has dominated Mexico for six years.
Click here for more information


Meet the Mods
In no particular order...


Steve White
Seafarious
Pappy
lotp
Scooter McGruder
john frum
tu3031
badanov
sherry
ryuge
GolfBravoUSMC
Bright Pebbles
trailing wife
Gloria
Fred
Besoeker
Glenmore
Frank G
3dc
Skidmark
Alaska Paul



Better than the average link...



Rantburg was assembled from recycled algorithms in the United States of America. No trees were destroyed in the production of this weblog. We did hurt some, though. Sorry.
3.235.245.219

Help keep the Burg running! Paypal: