-Obits-
Atlanta Rapper 6 Dogs aka Chase Amick ends it all
[Heavy] The rapper from Atlanta, Georgia, allegedly died from suicide, according to Heavy.com.

WorldStarHipHop also tweeted about his apparent suicide.

They wrote: "According to several reports, underground rapper #6Dogs has passed away due to suicide. Our thoughts and prayers are with his family and friends."

In a previous interview, 6 Dogs said he started rapping as an outlet because he was "super depressed."

He said: "I was super depressed, you know, I still feel some type of way sometimes but for the most part I'm straight now, but I just needed an outlet.
Posted by: Besoeker || 01/27/2021 12:42 || Comments || Link || E-Mail|| [6470 views] Top|| File under:
-Short Attention Span Theater-
Sit back, have a scratch, and take a look at Joe Salter's curiosities and new arrivals
Joe Salter has been in the Antique and Collector Weapons business for 50 years as both a collector and dealer. Our company is based in Southern New Hampshire and we have had an internet based store front for the past 17 years. We are federally licensed and deal in all types of firearms and related material.

We make an effort to search out the most interesting and best condition items we can find. We offer New Arrivals every Week, 30 day inspection period, full money back guarantee, and a generous layaway plan. We want to appeal to as many collectors as possible with inventory ranging from inexpensive to higher priced collectibles.

Our stated policy is to provide a 100% satisfaction guarantee on everything that we sell. If you are not fully satisfied with your purchase, you simply contact us to return the item for a no questions asked refund. Our philosophy is to give conservative descriptions and great photos. We want to show and accurately describe every detail on everything that we sell. We do not want you to get a surprise when you open the box. If you are satisfied you will come back again.

We are very grateful for our long term customers some who have been with us since day one. Without you we wouldn't be able to do what we love everyday. We are interested in purchasing collections and individual items.

We can travel anywhere in the US and Canada. All business dealings are conducted with the utmost discretion and integrity.


No endorsement intended or implied here. What you do with your wife's egg money is your business.
Posted by: Besoeker || 01/27/2021 12:16 || Comments || Link || E-Mail|| [6468 views] Top|| File under:
Probing The Curve: Chinese Experts Now Recommend Anal Swabs To Detect COVID
If the probe is pushed too deep in the nose it will break through to contaminate the brain. Would you trust your friendly neighbourhood swabber in China, who is probably the Party block warden the rest of the time, not to accidentally push just a little too hard?

(www.nationalfile.com) As the "science" around Covid-19 continues to evolve over the course of a year of debilitating lockdowns and mask ordinances, "experts" in China are now recommending anal swabs inserted rectally to detect traces of Covid as opposed to serum antibody tests and nasal and throat swabs.

Beijing disease specialist at You'an Hospital's Li Tongzeng stated, "What we've found is that in some infected patients, the coronavirus survives for a longer period of time in their digestive tract or excrement than in their respiratory tract." This digestive longevity leads Li and other experts to believe that anal swabs may be more effective.

Li added that while some people may be completely asymptomatic and show no trace of the virus in their respiratory system, residual traces of the virus could be unearthed in the anus.

Left-wing publication Newsweek reported on Tuesday that "According to guidelines published by China's National Health Commission, anal swabs are to be administered 3 to 5 centimeters (1.2 to 2 inches) inside the rectum. The swab is to be rotated and removed before being securely placed inside a sample container."

Chinese state-owned media outlet The Global Times expanded further on the idea in a piece titled "Beijing tests for COVID-19 using anal swabs, where virus may survive longer: experts."

According to the Global Times, a situation in which an entire school full of primary school students and staff were anally swabbed following a 9-year-old boy's contraction of the virus has prompted multiple experts to "wonder if anal swabs could be more accurate in detecting the virus than other measures."

As of yet, China is conducting anal swabs solely on detainees located in quarantine camps. Given the nation's close relationship with the WHO, however, and the Biden administration's servile eagerness to receive its marching orders from the WHO, critics have suggested that anal swabs could become a mandatory part of U.S. Covid testing within the year.


Posted by: 746 || 01/27/2021 00:00 || Comments || Link || E-Mail|| [6467 views] Top|| File under: Commies
Africa North
Egypt releases 3,022 prisoners upon presidential pardon
[EgyptDailyNews] Egypt freed on Tuesday 3,022 prisoners upon a presidential pardon, the Egyptian Interior Ministry said in a statement. Among the released prisoners, 118 were released conditionally, it said.


The 118 were given a final beating prior to release...

The decision was made to mark Egypt's 69th annual Police Day, which fell on Monday.

The Egyptian president, based on the country's constitution, can issue pardon decrees for prisoners who had received final unappealable court rulings. The Egyptian president usually issues a pardon decree on public holidays, including two religious Muslim festivals, the holy month of Ramadan, and the July 23 Revolution Day.


Wonder if Amnesty Int'l knows that the political prisoners now have slightly more room in their cells?

Al Ahram mentions in passing that this date also corresponds to the Battle of Ismaili, one of the final of the 1973 Yom Kippur War. Egyptian forces managed to hold the Israeli advance at the city of Ismaili on the western bank of the Suez Canal just long enough for the UN ceasefire to be imposed on Israel. Egyptians count this as a great victory.
Posted by: Steve White || 01/27/2021 00:00 || Comments || Link || E-Mail|| [6465 views] Top|| File under:
Tunisian police fire water cannons as protesters march on parliament
[DailyStar] TUNIS: Tunisian riot police turned water cannon on protesters outside the heavily barricaded parliament on Tuesday, trying to quell the largest rally since demonstrations began this month over inequality and police abuses.


As I recall, the last government in Tunisia fell over similar issues. Some things never change...

Hundreds of protesters had marched from the Ettadhamen district of the capital Tunis, where young people have clashed with police several nights this month, and were joined by hundreds more near the parliament. Police blocked the march with barricades to prevent protesters approaching the parliament building where lawmakers were holding a tense debate on a disputed government reshuffle.

"The government that only uses police to protect itself from the people - it has no more legitimacy," said one protester, Salem Ben Saleh, who is unemployed.


Did they use a twelve-foot high fence and National Guard troops?

Later, police also barred Avenue Habib Bourguiba, the broad tree-lined boulevard that is home to the Interior Ministry and where major protests have traditionally taken place, as demonstrators tried to gather there.

Protests flared earlier this month on the 10th anniversary of Tunisia's 2011 revolution that inspired that Arab Spring and introduced democracy in the North African country.


Ten years -- just about enough time for the new generation to decide that things are rotten enough to rebel.

Political paralysis and economic decline have soured many Tunisians on the fruits of the uprising. The nightly clashes between young people and police have been matched by growing daytime protests at which demonstrators have chanted slogans including "the people want the fall of the regime" - echoing Arab Spring uprisings.

On Tuesday, with anger high over the death on Monday of a young man whose family said he had been hit by a tear gas canister, protesters chanted against the security forces. In Sbeitla, the hometown of Haykel Rachdi who was buried on Tuesday, mourners later clashed with police, witnesses said.


In 2011 the issue was the police beating a young man who was a fruit vendor.
Posted by: Steve White || 01/27/2021 00:00 || Comments || Link || E-Mail|| [6486 views] Top|| File under:
Egypt's political prisoners 'denied healthcare and subject to reprisals'
Long piece in the Guardian. The 'political prisoners' here are the various types of Islamic brotherhood hard boys. Such prisoners have done poorly in Egypt the last 12,000 years or so; you certainly won't find a pyramid built in their honor. But Amnesty Int'l decides to bleed a little for them in this article.
Posted by: Steve White || 01/27/2021 00:00 || Comments || Link || E-Mail|| [6465 views] Top|| File under: Devout Moslems
Britain
Police threaten £200 Covid fines for people who have snowball fights or go sledging
[SUN] POLICE have today threatened to dish out £200 Covid fines for people having snowball fights and sledging in the snow.

Forces in London, Surrey and Wiltshire sent out warnings urging Brits not to break lockdown while enjoying the snow, saying "Covid regulations still apply."

Surrey Police tweeted today: "We are currently receiving lots of calls and reports relating to snowballs being thrown and people outside sledging.

"Enjoy the snow today but please don't involve other people, particularly more vulnerable residents.

"Please stay safe and remember that Covid regulations do still apply."

Meanwhile, Wiltshire Police inspector Louis McCoy wrote: "I don't want to be dealing with sledgers and snowball fights.

"There's still a lockdown on. Think about it, don't be tempted."

And Kingston Police, West London, urged people to enjoy the snow "from the comfort of your own home" as "there's a pandemic going on."

Cops in the London borough of Merton also wrote: "Sorry to be "that grumpy relative" but with the snow coming down the way it is, please drive carefully.

"And if you're going to have a snowball fight, please stick to your bubbles. Also do not eat yellow snow."

People caught breaking lockdown rules, which includes exercising outdoors with more than one member of another household, could be forced to pay a £200 Covid fine.
Posted by: Besoeker || 01/27/2021 09:34 || Comments || Link || E-Mail|| [6468 views] Top|| File under:
UK diplomats told to cut up to 70% from overseas aid budget
[Guardian] British diplomats have been instructed to find at least 50% cuts in UK overseas bilateral aid in the next few weeks in advance of the next financial year, the Labour party has said.


Now there's an idea. Perhaps it could catch on...

The Guardian's smug readership is either directly effected or wishes to be among those who are, so of course the newspaper is indignant on their behalf in addition to objecting to cutting pointless government spending as a matter of principle.

Sarah Champion, the Labour chair of parliament's international development select committee, said: "Our ambassadors have today been instructed by the Foreign Office to cut 50-70% from the aid budget."

Describing the speed of the planned cuts as catastrophic, she added: "There is no doubt that lives will be lost as a consequence and our global standing as humanitarians destroyed. Welcome to day 26 of 'global Britain'."


Alternately, it would allow various countries and peoples to stand on their own without being patronized by British, American and EU-niks who spend the aid money to perpetuate the problem...

The foreign secretary, Dominic Raab, appearing in front of the international development select committee on Tuesday said he did not recognise the figure, and said the programmes to be cut had yet to be identified. Raab also published the overseas development spending budgets for 2020-21 for each Whitehall department totalling just under £10bn.

Analysts from the Centre of Global Development said that £6.6bn of the £10bn aid budget was already committed, leaving only £3.5bn for bilateral aid, a cut of 60% on the equivalent bilateral aid figure for 2019. The cuts would have to be found in a matter of weeks, the centre said.

The pre-allocated budget includes areas such as climate change, the CDC Group (formerly the Commonwealth Development Corporation) and continued commitments to multilateral aid bodies such as the European Union aid budget.


Cutting dollars to 'climate change' aid would definitely harm the sinecures of young Europeans spread about the world. They won't be able to afford the bungalows, live-in prostitutes maids, and white Toyota Land Cruisers...

So far officials have been more forthcoming about the parts of the budget that will be protected than those that will have to be cut. The current foreign aid budget is approximately £15bn.

MPs on the committee made little progress in extracting any details on where the aid cuts would fall in the coming weeks. Raab said the strategic priorities were "overarching pursuit of poverty reduction: climate and biodiversity; Covid and global health security; girls' education; science and research; defending open societies and resolving conflict; humanitarian assistance; and promoting trade".

He said: "We have chosen them as the things that really matter." However, critics said the lengthy list hardly set out the areas that would be cut.
Ministers have promised a vote on the reduction that comes into force in weeks, and are bracing for a rebellion that may include the former prime minister, Theresa May.
The aid committee has been told by campaigners that the effect of the slowdown in growth will mean a long-term cumulative cut in spending. Even if 0.7% had been maintained, due to the reduction in the size of the UK economy there would be a cumulative cut in the aid budget of about £5.2bn from 2020-25. The additional cut to 0.5 % will mean the cumulative cut from the aid budget will be likely to lead to about £25bn-£30bn being lost by 2025.

Ministers are broadly confident the aid cuts are politically popular at a time of domestic belt-tightening, and the overall UK aid budget remains more than that of many G7 competitors.
Posted by: Steve White || 01/27/2021 00:00 || Comments || Link || E-Mail|| [6469 views] Top|| File under:
2002 Movie "28 Days Later" Is Now Real-Life London (EERIE Video Link)
[NYPost] It's like a real-life "28 Days Later."

Eerie footage shows London almost completely deserted after a month of strict lockdown — including iconic locations used in the haunting 2002 movie about a raging virus.

Footage shot by commuters shows the usual squash of passengers replaced by almost empty stairways and platforms in the heart of the UK capital.
Posted by: ee green || 01/27/2021 00:00 || Comments || Link || E-Mail|| [6468 views] Top|| File under:
Caucasus/Russia/Central Asia
Navalny supporters call for fresh protests across Russia
[Guardian] Supporters of the Russian opposition leader Alexei Navalny have called for more rallies across the country this weekend to demand his release after he was put in pre-trial detention over parole violations he denies.

One of Navalny's leading allies, lawyer and politician Lyubov Sobol, told reporters on Tuesday that his anti-corruption movement would continue to operate despite many people being detained after protests swept through Russian cities at the weekend.

As a wave of criminal cases were launched against those detained by police, a woman who was kicked to the ground by a baton-wielding policeman in St Petersburg has emerged as a symbol of the heavy-handed way the authorities cracked down on the protesters.

The case of Margarita Yudina, 54, has become a national scandal after footage of her being kicked her in the stomach by a policeman for asking why the officer and his colleagues had detained went viral online.

In the video, Yudina is seen falling back on the pavement after being kicked, banging her head hard. Hospital documents show she suffered concussion and needed stitches to the back of her head.

Although the officer visited her in hospital and apologised, Yudina told Novaya Gazeta newspaper on Tuesday that she wanted justice.

"This case needs to run its legal course," she said. "So I intend to appeal to the Investigative Committee and to find out who attacked me. I want the person who kicked me to be found, named and punished according to the law."

The Kremlin said that the "violence" by some protesters was unprecedented and aggressive. Incidences of police violence were far fewer and being investigated, it said.

But Navalny's supporters were undeterred, Sobol said, and would continue with demonstrations calling for his release despite "arrests of our followers and allies, open criminal probes (and) criminal probes that are yet to come."

She said they planned planned protests on 31 January and 2 February, when a court is scheduled to consider motions to convert his suspended sentence into a real prison term. She added that one of their goals was to stop president Vladimir Putin's party, United Russia, in the upcoming parliamentary balloting.

"There are lots of plans and tasks for the nearest future, [as well as] midterm and longterm [ones], and everyone understands what needs to be done both tomorrow, and a month from now, and half a year from now," Sobol said. "One of the main goals is to ... destroy the monopoly of United Russia in the parliamentary election that will take place this September."

The crackdown on the protesters continued to bring international outrage. The top diplomats of the United States, Britain, Canada, France Germany, Italy and Japan, as well as the high representative of the European Union, condemned the "politically motivated arrest and detention" of Navalny and said they were "deeply concerned by the detention of thousands of peaceful protesters and journalists."

Joe Biden raised concerns about the case when he mumbled incoherently spoke to Putin for the first time as US president on Tuesday.
Posted by: Steve White || 01/27/2021 00:00 || Comments || Link || E-Mail|| [6465 views] Top|| File under:
China-Japan-Koreas
Lt. Gen. Charles Flynn to head U.S. Army Pacific
[Epoch Times] Pentagon officials have announced that Lt. Gen. Charles Flynn, the younger sibling of former national security adviser Michael Flynn, is being assigned to head U.S. Army Pacific.

The Chief of Staff of the Army made the announcement as part of a range of general officer assignments, according to a Jan. 25 statement from the Department of Defense (DoD).

Flynn, who was previously approved to become a four-star general, has been serving as deputy chief of staff, G-3/5/7, U.S. Army. Under the new assignment, Flynn will be posted at the headquarters of the U.S. Army Pacific at Fort Shafter, Hawaii, where he will serve as commanding general.

The U.S. Army Pacific is the army component unit of the U.S. Indo-Pacific Command and provides oversight and control of army operations in its area of responsibility, with the exception of the Korean Peninsula.

In recent years, Flynn commanded the 25th Infantry Division in Hawaii, after which he became deputy command general of the U.S. Army Pacific Command, according to his bio.

Flynn is a graduate of the U.S. Naval War College, where he earned master's degrees in national security and strategic studies. He also obtained a master's degree in joint campaign planning at the National Defense University.

His awards and decorations include the Distinguished Service Medal, Legion of Merit, Bronze Star, and the Defense Meritorious Service Medal.
Posted by: M. Murcek || 01/27/2021 12:49 || Comments || Link || E-Mail|| [6474 views] Top|| File under:
Economy
Small Business in America - 365 Days to Doom - Nuclear Fall-out Across the Country 2022 Expectations
[EpochTimes] The ramifications of the forced shutdowns on thousands of small businesses in Minnesota is going to be huge, says Julie Schroeder, who owns two craft stores in the Minneapolis metro area.

"The fallout by this time next year will be shocking," she told The Epoch Times on Dec. 30, 2020.

Schroeder owns two Color Me Mine franchises—small craft shops where customers come in, select a piece of pottery, and paint it in the store. The store then fires it for them. The main money-maker for Schroeder is from groups of people coming in and painting together as a social activity.

But the constant closures imposed by Minnesota Gov. Tim Walz, a Democrat, has left her financially stripped and caused the demise of one of her businesses and the loss of eight employees.

On June 2 last year, Schroeder had to permanently close her store in Rochester, Minnesota, after being unable to sustain the losses.

"I was bleeding money," she said. "What people don't realize is that you don't close it and cut all your losses."

Schroeder had a lease through 2024, which was for $250,000. She had to negotiate a buyout, which cost her entire retirement fund of $50,000.

"The woman who owns the building lost big, too," she said.

The rent at her two remaining locations, in Eagan and Woodbury, totals $10,500 per month.

"I can't make a $10,500 rent payment every month from my husband's income—it's not even possible—much less pay all my staff, and order stuff, and pay for the utilities and all of that. It's just impossible. And I think people are shocked when they find out my rent—they think I'm paying $500, they really do."

Schroeder had just completed her profit-and-loss summary on QuickBooks and revealed that she was $200,000 down.

"I'm 57, so for me to make that up at a pottery store … and that's in nine months," she said, "for me to make that up over the years is, I don't know how that'll work. I'll make it up when I sell the stores, I suppose, because they'll have a value."

That's assuming she can continue to weather the capricious lockdowns and rebuild her stores.

Clay Clark, investor and author of "Fear Unmasked—Discover the Truth about the Coronavirus Shutdown," said the shutdowns have resulted in countless urban areas now looking like dystopian movie scenes.

"Small-business owners have put their entire life-savings and have invested years of their lives into starting and building a business that these heartless and tyrannical governors and mayors are destroying with their unconstitutional mandates," Clark told The Epoch Times via email.

"China's leadership should be proud. Many communist-controlled governors and mayors have done their part to execute the 'Great Reset' flawlessly."

The "Great Reset" refers to a World Economic Forum idea that the pandemic can be used to reshape global relations and economies.
Posted by: ee green || 01/27/2021 00:00 || Comments || Link || E-Mail|| [6475 views] Top|| File under: Commies
India-Pakistan
Reports of clashes on India-China border
More about yesterday's report —now mit casualty numbers!

[SouthFront] Indian and Chinese troops clashed anew on their contested Himalayan border, resulting in injuries on both sides, officials said on January 25th.

The fighting actually took place on January 20th, but it wasn't reported on until a bit later.

India's military played down the latest skirmish as a "minor face-off" at Naku La pass, which connects Sikkim state with Tibet on the Chinese side.

An Indian military statement said the clash was "resolved by local commanders as per established protocols".

Indian government sources said five Indian troops and 15 Chinese forces were injured when a Chinese patrol was forced back.

China's foreign ministry, however, said it had "no information" on the incident.

Foreign ministry spokesman Zhao Lijian said Chinese troops "dedicated themselves to safeguarding the peace and tranquillity" of the border region.

"China urges India to work in the same direction," he added.

The editor-in-chief of China's state-affiliated Global Times tweeted there was "no record of this clash in the patrol log of the Chinese side".

China's Defense Ministry said in a joint statement with their Indian counterparts released later on Monday that the ninth round of disengagement talks – which have been held since mid-last year – were "positive", but did not address the latest incident.

The two sides "agreed to push for an early disengagement of the frontline troops" at their shared border in the western Himalayas, it said.

The Chinese government said the talks took over 15 hours and took place on the Chinese side of the Moldo-Chushul border meeting point.

They had also reportedly enhanced mutual trust and understanding, and resulted in both sides willing to maintain momentum generated over multiple rounds of dialogue and negotiation.

"The two sides agreed that this round of meeting was positive, practical and constructive, which further enhanced mutual trust and understanding. The two sides agreed to push for an early disengagement of frontline troops. They also agreed to follow the important consensus of their state leaders, maintain the good momentum of dialogue and negotiation," the government said.

Tensions between the two countries escalated in early May last year after reports of skirmishes in eastern Ladakh's Pangong Lake region. The following month, in an unprecedented escalation, 20 Indian soldiers died in a clash in Galwan Valley, in which an unknown number of Chinese soldiers were killed.

Currently some 50,000 Indian troops are deployed in a high state of combat readiness in mountainous locations in eastern Ladakh in sub-zero conditions.

India will not reduce the number of troops unless China initiates the process, Defence Minister Rajnath Singh said on January 22nd.

It is not specifically known how many troops China has positioned.
Posted by: badanov || 01/27/2021 00:00 || Comments || Link || E-Mail|| [6481 views] Top|| File under:
Syria-Lebanon-Iran
Iranians in the Kurdistan Region risk lives to fend for their families
[Rudaw] SULAIMANI, Kurdistan Region — Khadija's heart skipped a beat when a friend of her husband told her that her husband, Rizgar, was in hospital. She left her sleeping daughter and rushed to his bedside, but she was too late. In the absence of her loved ones, who were hundreds of miles away, she mourned her husband's untimely death alone.

Like thousands before him, Rizgar Hajizadeh left the Kurdish west of Iran for the Kurdistan Region in search of work, hoping that he'd be able to permanently return home in time to enroll his three-year-old daughter at school. But the 30-year-old died on December 17, 2020, in an explosion at the illegally-established oil refinery he worked at in Duhok.

The surge of Iranians across their home country's western border in search of work followed US sanctions imposed from 2018 onwards that devastated Iran's economy. Before the coronavirus brought cross-border travel to an end for much of 2020, there were some 35,000 Iranians being paid on a daily basis for their work in the Kurdistan Region, news agency ILNA said, citing "unofficial statistics".
Continued on Page 49
Posted by: badanov || 01/27/2021 00:00 || Comments || Link || E-Mail|| [6465 views] Top|| File under:
Government
New Army hair and grooming standards allow for ponytails, nail polish, earrings and more
[FOX] Female soldiers will now be able to let their hair down, flash a little nail color, and wear earrings, thanks to new regulations underway in the U.S. Army.

Army leaders said on Tuesday they are loosening restrictions on some grooming and hairstyle rules, as service leaders try to address longstanding complaints, particularly from women. The changes will allow greater flexibility for braids, twists, cornrows, and other styles more natural for different hairstyles.

The new regulations, which take effect next month, come after a directive by former Defense Secretary Mark Esper, who ordered a new review of military hairstyle and grooming policies last July. The review was part of a broader order to expand diversity within the military and reduce prejudice, in the wake of widespread protests about racial inequality last summer.

"These aren't about male and female," said Sgt. Maj. Michael Grinston, the Army's top enlisted leader said on Tuesday about the latest changes. "This is about an Army standard and how we move forward with the Army, and being a more diverse, inclusive team."

Esper and many of the service leaders have also been taking steps to make the military more diverse, particularly in the higher ranks.

Army Sgt. Maj. Brian Sanders told reporters on Tuesday that the panel recommending the new grooming changes considered a variety of factors, including cultural, health and safety issues. At the same time, he said that changes, like allowing women in combat uniforms to wear earrings such as small gold, silver and diamond studs, let them "feel like a woman inside and outside of uniform."
Posted by: Besoeker || 01/27/2021 09:19 || Comments || Link || E-Mail|| [6465 views] Top|| File under:
Who's in the News
44
[untagged]
4
Commies
2
Taliban
2
Govt of Iran
2
Hezbollah
2
Islamic State
1
Palestinian Authority
1
Govt of Iran Proxies
1
Govt of Syria
1
Sublime Porte
1
Houthis
1
al-Qaeda
1
Muslim Brotherhood
1
al-Shabaab (AQ)
1
al-Qaeda in North Africa
1
Devout Moslems
Bookmark
E-Mail Me
The Classics
The O Club
Rantburg Store
The Bloids
The Never-ending Story
Thugburg
Gulf War I
The Way We Were
Bio
Merry-Go-Blog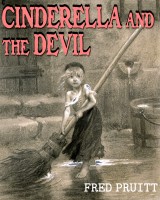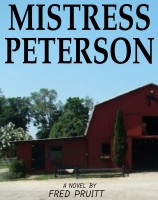 On Sale now!


A multi-volume chronology and reference guide set detailing three years of the Mexican Drug War between 2010 and 2012.

Rantburg.com and borderlandbeat.com correspondent and author Chris Covert presents his first non-fiction work detailing the drug and gang related violence in Mexico.

Chris gives us Mexican press dispatches of drug and gang war violence over three years, presented in a multi volume set intended to chronicle the death, violence and mayhem which has dominated Mexico for six years.
Click here for more information


Meet the Mods
In no particular order...


Steve White
Seafarious
Pappy
lotp
Scooter McGruder
john frum
tu3031
badanov
sherry
ryuge
GolfBravoUSMC
Bright Pebbles
trailing wife
Gloria
Fred
Besoeker
Glenmore
Frank G
3dc
Skidmark
Alaska Paul



Better than the average link...



Rantburg was assembled from recycled algorithms in the United States of America. No trees were destroyed in the production of this weblog. We did hurt some, though. Sorry.
18.206.238.77

Help keep the Burg running! Paypal: