-Lurid Crime Tales-
5 die in shooting in Indianapolis
[NYPost] Five people and an unborn child were killed in a mass shooting inside an Indianapolis home early Sunday morning, a report said.

A juvenile male was also found wounded in what investigators believe was a targeted attack perpetrated by multiple shooters at about 4 a.m., the Indianapolis Star reported, citing police.

"This morning, one of more individuals perpetrated an act of evil in our city," Indianapolis Mayor (D) Joe Hogsett said at a press briefing later Sunday, according to the newspaper.


More at the link
Posted by: badanov || 01/25/2021 00:00 || Comments || Link || E-Mail|| [336074 views] Top|| File under:
At Least 20 Shot Friday into Sunday Morning in Mayor Lightfoot's Chicago
[BREITBART] At least 20 people were shot, five fatally, Friday into Sunday morning in Mayor Lori Lightfoot (D-I)

...the diminutive and vacuous Heronner da Mare of Chicago. When the corpse count rises she blames the guns, which are banned anyway...
's (D) reliably Democrat Chicago, aka The Windy City or Mobtown
...home of Al Capone, the Chicago Black Sox, a succession of Daleys, Barak Obama, and Rahm Emmanuel...
The Chicago Sun-Times reports the weekend's first fatality occurred at 8:55 p.m. Friday, when a 26-year-old male was shot in the head "in the 6500 block of South Kenneth Avenue."

The weekend's second fatality was discovered about an hour later, when the body of a woman was found in an alley "in the 100 block of East 118th Place." The woman had been shot in the head.

Roughly 24 hours later, a man with a gunshot wound to head was found in a burning car "in the 12000 block of South Yale Avenue." He was pronounced dead at the scene.

The fourth fatality of the weekend occurred at 12:50 a.m. Sunday, when a 24-year-old male was shot multiple times and killed "in the 7900 block of South Paulina Street."

The dear departed

male was shot in the back, in the legs, and in "the lower backside."

Minutes later, at 1 a.m. Sunday, another fatality occurred, according to ABC 7 / Sun-Times. A 39-year-old male was shot and fatally

maimed

while inside a home "during a gathering" in the 1100-block of West 104th Street.

Breitbart News reported at least 23 people were shot last weekend in Chicago and 30 the weekend before that.


The picnic ant lady doesn't care about any of this.




As always, Hey Jackass has all your important Chicago crime stats updated daily.
Posted by: Fred || 01/25/2021 00:00 || Comments || Link || E-Mail|| [336097 views] Top|| File under:
-Obits-
RIP Dave D, also known as Auto-Bartender
One of our own died during the interregnum.

Dave D was the first goldenrod moderator, a task he accomplished in between designing things — I believe for the International Space Station, among other no doubt interesting work sites. He also set the tone for Rantburg's chat room, the O Club that is open to any who wish to join the conversation, as Auto-Bartender, where he introduced crates of Yuengling that had fallen off the truck, strapdown beds for key denizens, and automated defense systems.

One of Rantburg's many brilliant engineers, he applied his analytical mind well beyond the problems he was paid to solve. One of my personal saved Rantburg links is the discussion in which he first roughed out his thoughts about America's options in dealing with the jihadi problem. It can be seen here. I felt privileged to subsequently find the edited version on his website — back when that still existed — and happened to print out a hard copy, which I came across and sent to him this summer, a very small repayment for his many kindnesses over the years.

I'm glad he had enough warning that he was able to move near one son and his family, spending his last months with those who loved him most.


I knew Dave a long time via blogs/occasional telecall. Others here knew him personally, and I hope they'll chime in. He was a smart sumbitch and someone who did not tolerate PC bullshit or mealy-mouthing. Short supply lately
Posted by: trailing wife || 01/25/2021 00:00 || Comments || Link || E-Mail|| [336091 views] Top|| File under:
Britain
SNP will hold Scottish independence vote if it wins in May
[Guardian] Nicola Sturgeon has said she will hold an advisory referendum on independence if her Scottish National party wins a majority in May's Holyrood elections, regardless of whether Westminster consents to the move.


Sturgeon is a bottom-feeder, ya know?


Her party is setting out an 11-point roadmap for taking forward another vote, which was to be presented to members of the SNP's national assembly on Sunday.


Do it. I dare you. Scotland can be a backwater in the EU while England and Wales surge ahead. And the Tories will control the English government for a generation (of course, they're stupid enough to blow it).

Scotland's first minister told BBC One's Andrew Marr show on Sunday morning: "I want to have a legal referendum, that's what I'm going to seek the authority of the Scottish people for in May and if they give me that authority that's what I intend to do: to have a legal referendum to give people the right to choose. That's democracy. It's not about what I want or what Boris Johnson wants."

Signalling a new approach, which moves beyond the current impasse of Johnson's repeated refusal to countenance a second vote, the roadmap states that if the SNP takes office after May, it will request from the UK government a section 30 order, which under the Scotland Act 1998 allows Holyrood to pass laws normally reserved to Westminster.

The document states that "there could be no moral or democratic justification for denying that request" and that if the UK government did adopt such a position it would be "unsustainable both at home and abroad".

It adds that if agreement were not forthcoming from Westminster, the SNP government would introduce and pass a bill allowing a "legal referendum" to take place after the pandemic, and would "vigorously oppose" any legal challenge from the UK government.

Four-nation polling for the Sunday Times has found that a majority of voters in Scotland and Northern Ireland want referendums on the breakup of Britain.


Let Northern Ireland go its own way. Perhaps they'll even make up with their Catholic cousins to the south. But it won't be our problem.

Sturgeon told Marr: "The polls now show that a majority of people in Scotland want independence. If the SNP win the Scottish election in a few months' time on proposition of giving the people that choice, then what democrat could rightly stand in the way of that?"

The plan has been welcomed by those within the SNP who have pushed for an alternative strategy on independence, rather than relying on Westminster permission to go ahead with a second vote. Some believe it would be possible for Holyrood to hold a consultative referendum without overreaching its powers.

Asked by Marr about the ongoing Holyrood inquiry into her government's handling of sexual harassment complaints against the former first minister Alex Salmond, Sturgeon insisted she did not mislead the Scottish parliament as her predecessor has suggested.

She said: "There are false conspiracy theories being spun about this … by Alex Salmond, by people around him, you can draw your own conclusions about that … but what is forgotten in all of that are the women who brought forward these complaints.

"At the time I became aware of this I tried hard not to interfere with what was going on and not to do anything that would see these swept aside. The Scottish government made mistakes in the investigation of that and that's part of the subject of the inquiry, but I didn't collude with Alex Salmond and I didn't conspire against him."

Later on Sunday, a spokeswoman for Salmond responded: "The two inquiries under way are into why Nicola Sturgeon's government acted unlawfully. Alex has submitted his evidence as requested and the parliamentary committee is now challenging the Crown Office to produce some of the text messages which they believe are being suppressed. The evidence, if published, will speak for itself."
Posted by: Steve White || 01/25/2021 00:00 || Comments || Link || E-Mail|| [336091 views] Top|| File under:
Caucasus/Russia/Central Asia
Ukrainian SBU executive to be charged with homicide
[KORRESPONDENT] In Kiev, they detained Dmitry Neskromny, dismissed from the SBU last spring, who allegedly tried to organize the assassination of the head of the SBU's main internal security department.

In Kiev, near the IQ business center, the former first deputy head of the SBU Dmitry Neskornomny was detained the day before, Strana reports . The same information is confirmed by other media.

According to the newspaper, he was detained on suspicion of transferring money for organizing the contract murder of Andrei Naumov, head of the SBU's main internal security department.

Also in this case, an employee of the Alpha SBU special unit Andrei Rasyuk was detained.

At the same time, it is reported that after the arrest, Neskornomny fled right in handcuffs. In this regard, an interception plan was announced.

Neskoromny was the deputy head of the SBU from 2019 to March 2020.
Posted by: badanov || 01/25/2021 00:00 || Comments || Link || E-Mail|| [336072 views] Top|| File under: Tin Hat Dictators, Presidents for Life,
Both sides in Donetsk claim ceasefire violations
[RUSVESNA] According to official accounts from both sides, the ceasefire between Ukraine regular and volunteers, and Russian speaking militants was recorded numerous times.

The Donetsk People's Republic defense agency reported heavy weapons fire near Gorlovka, which is northeast of Donetsk city. Specifically automatic grenade launchers and RPG rockets were fired on the separatists' position.

The reported identified the 503rd Battalion of the Ukrainian, 35th Naval Infantry Brigade as the shooters. Additionally another settlement by Gorlovka was subjected to AGL fire.

Near Avdievka, which is west of Donetsk city, small arms fire came from 3rd Battalion, Ukrainian 72nd Motorized Rifle Brigade. Small arms fire from the 37th Battalion of the Ukrainian 56th Motorized Rifle Brigade was reported from the settlement of Veseloye. Automatic grenade launcher fire was recorded there as well.

Near Mariupol, elements of the Ukrainian 36th Naval Infantry Brigade opened fire on separatist positions in Vodyanoe and Leninskoye. Automatic grenade launchers were used.

Local observers recorded the presence of fresh craters from the explosion of 82mm and 120mm mortars in the immediate vicinity of the settlements of Zaichenko and Kominterovo, likely from the Ukrainian 36th Naval Infantry Brigade.

According to the report, one separatist was killed in the fighting.

According to the Ukrainian language daily LB, Russian speaking militants violated the ceasefire eight times in Dontesk.

Some attacks using 82mm and 120mm mortars, automatic grenade launchers, and heavy machine guns, as well as from small arms fire were recorded as coming from the separatist formation Sever around the vicinity of Yuga.

Additional attacks came from the separatist combat group Vostok near Gnutovo. Heavy machine gun nd automatic grenade launcher fire were recorded there as well.

In the south near the Sea of Azov, Ukrainian claim more small arms and automatic grenade launcher fire near Vodyany. Similar attacks came from the separatists near Avdievka, near Donetsk city.

LB did not report any Ukrainian casualties.
Posted by: badanov || 01/25/2021 00:00 || Comments || Link || E-Mail|| [336076 views] Top|| File under: Commies
Ukrainian security detains Russian FSB mole in Kherson
[RUSVESNA] The Security Service of Ukraine "exposed" "FSB agent".

As reported on the SBU website, within the framework of the initiated criminal proceedings, intelligence operatives established that in January 2021, through a closed communication channel for a monetary reward, a certain resident of the Kherson region received from the curators the task of promoting the spread of artificially provoked mass protests, and, in particular, the so-called " tariff Maidan".


Translation: An anonymous tip led to the arrest of FSB mole who was tasked with organizing protests in Ukraine.




A big thank you to Yevgeny the Weasel...

The aim was to discredit the state authorities and destabilize the situation in the country.

For this, he has already organized a number of protest events.

It is also reported that during his stay in Luhansk in May 2020, the defendant was recruited by a representative of the LPR Ministry of State Security and received the pseudonym "Dzhigurda".

Posted by: badanov || 01/25/2021 00:00 || Comments || Link || E-Mail|| [336075 views] Top|| File under: Commies
China-Japan-Koreas
China pushes fringe theories on pandemic origins, virus
TAIPEI, Taiwan (AP) — Chinese state media have played up questions about Pfizer's COVID-19 vaccine and whether it could be lethal to the very old. A government spokesperson suggests the coronavirus could have emerged from a U.S. military lab.

As the ruling Communist Party faces growing questioning about China's vaccines and renewed criticism of its early COVID response, it is hitting back by encouraging fringe theories that some experts say could cause harm.

State media and officials are sowing doubts about Western vaccines and the origin of the coronavirus in an apparent bid to deflect the attacks. Both issues are in the spotlight because of the ongoing rollout of vaccines globally and the recent arrival of a WHO team in Wuhan, China, to investigate the origins of the virus.

While fringe theories may raise eyebrows overseas, the efforts also target a more receptive domestic audience. The social media hashtag "American's Ft. Detrick," started by the Communist Youth League, was viewed at least 1.4 billion times last week after a Foreign Ministry spokesperson called for a WHO investigation of the biological weapons lab in Maryland.
Posted by: Besoeker || 01/25/2021 07:25 || Comments || Link || E-Mail|| [336078 views] Top|| File under: Commies
US Criticizes China After Latest Military Incursion Against Taiwan
[THEEPOCHTIMES] The U.S. State Department has voiced concerns about China's continued military aggression against Taiwan, after China breached the island's air defense zone with 13 military aircraft."We urge Beijing to cease its military, diplomatic, and economic pressure against Taiwan and instead engage in meaningful dialogue with Taiwan's democratically elected representatives," State Department spokesperson Ned Price said in a statement on Jan. 23.

He added: "We will continue to assist Taiwan in maintaining a sufficient self-defense capability. Our commitment to Taiwan is rock-solid and contributes to the maintenance of peace and stability across the Taiwan Strait and within the region."

Beijing's coercion against Taiwan is nothing new, as the Chinese communist regime claims the self-ruled island as a part of its territory and has repeatedly threatened to use military force to bring the island under its fold. However,


corruption finds a dozen alibis for its evil deeds...


the coercion intensified under the Trump administration, which elevated engagement with Taiwan through more arms sales and the lifting of restrictions on U.S. contact with Taiwanese officials.

Chinese jets violated Taiwan's airspace about 380 times in 2020 and have continued to carry out such incursions on a nearly daily basis this year, according to Taiwan's Ministry of National Defense.

On Saturday, less than a week into Joe Foreign Policy Whiz Kid Biden

...Candidate for president in 2020. Poor kids are just as bright and just as talented as white kids....
's presidency, China made its largest-scale military incursion this year, when the Chinese regime sent 13 military aircraft—eight bomber planes, four fighter jets, and an anti-submarine aircraft—to fly over Taiwan's southwest waters.




Posted by: Fred || 01/25/2021 00:00 || Comments || Link || E-Mail|| [336094 views] Top|| File under: Commies
15 Chinese Aircraft Enter Taiwan Air Defense Zone For 2nd Day As US Carrier Roosevelt Approaches
Testing President Zhao Buy-Den from the start


[ZH] During the final months of the Trump administration Chinese military exercises near Taiwan grew as part of the tit-for-tat escalation of Washington moves in support of the self-declared Republic. However, in a show of (preemptive) force against the new Biden admin, which echoed Mike Pompeo in accusing China of committing genocide against Uyghurs - an allegation that Beijing will not gloss over - Chinese hostilities in the vicinity of Taiwan have escalated dramatically. And on Sunday, just one day after China's military undertook one of its biggest Taiwan "flyovers" yet (and just days following President Joe Biden's entry into the White House), Chinese air force planes including 12 fighter jets entered Taiwan's air defense identification zone (ADIZ) for a second day.

As we reported yesterday, China's activities over the weekend mark a ratcheting up with fighters and bombers being dispatched rather than reconnaissance aircraft as had generally been the case in recent weeks. On Saturday, eight Chinese bomber planes, four fighter jets and anti-submarine aircraft one flew into Taiwan's defense zone on Saturday, between mainland Taiwan and the Taiwan-controlled Pratas Islands in the South China Sea. Then, on Sunday, a further 15 flew into the same air space on Sunday.

Taiwan's Defense Ministry said China sent six J-10 fighters, four J-16s, two SU-30s, a Y-8 reconnaissance aircraft and two Y-8 anti-submarine aircrat, adding that Taiwan's air force was sent up to respond.

"Airborne alert sorties had been tasked, radio warnings issued and air defense missile systems deployed to monitor the activity," the ministry said.
Posted by: Frank G || 01/25/2021 00:00 || Comments || Link || E-Mail|| [336093 views] Top|| File under: Commies
Economy
New Mexico Voted for Biden; Now Regrets Oil, Gas Suspension
We knew it was coming. They chose to be stupid.

[Breitbart] The State of New Mexico voted for Joe Biden in November, sending its five electoral votes to the Democratic candidate. Yet today the state is alarmed by newly-inaugurated President Biden's 60-day suspension of oil and gas leasing.

As Breitbart News reported, Biden's call during the campaign to "transition [away] from the oil industry" caused alarm in New Mexico, leading then-Rep. Xochitl Torres Small (D-NM) to distance herself from Biden's position. She would go on to lose to Republican Yvette Herrell in the race to represent the state's second congressional district. As Breitbart News noted at the time, New Mexico is "among the top ten energy-producing states in the U.S. It has 7% of U.S. oil reserves and is the third-largest oil-producing state, enjoying rapid growth in recent years." Yet the state voted for Biden, regardless.


Biden carried New Mexico over Trump about 55-45. Enjoy, folks.

"Good and hard"
Posted by: Besoeker || 01/25/2021 00:00 || Comments || Link || E-Mail|| [336092 views] Top|| File under:
Europe
Dutch COVID-19 testing facility torched during ongoing riots over curfew
[NYPOST] A COVID-19 testing facility was torched in the Netherlands during riots on the first night of a strict new curfew — with police later using water cannons against protesters as the violence raged on Sunday.

Local media video from Urk, a fishing village about 50 miles northeast of Amsterdam, showed a mob breaking into the portable testing facility on Saturday night and setting it ablaze.

By Sunday morning, only a burnt-out shell remained, with police saying it came on a night where rioters were throwing stones and fireworks in an attempt to destroy cop cars.

The violence came as a strict curfew — the nation's first since World War II — prohibited people going out from 9 p.m. until 4:30 a.m.

By early Sunday, at least 25 people had been arrested and more than 3,600 people fined for breaching the curfew, police said.



Posted by: Fred || 01/25/2021 00:00 || Comments || Link || E-Mail|| [336087 views] Top|| File under:
Great White North
Meanwhile, in Her Majesty's Dominions to the North....
[WashingtonPost] Quick summary: PM Trudeau appointed as Her Majesty's official representative (a purely ceremonial post, but a damned well paying one) one Julie Payette, a Canadian astronaut and scientist.

Who apparently started her tenure hellbent on destroying every single stereotype of Canadian politness, and did so sufficiently well so that she had to resign last Thursday. Read on, dear Ranters


Truly it is said of Justin Trudeau, twice-elected second-generation leftwing prime minister of Canada, that he has more hair than wits. And lovely hair it is, indeed, but one hopes the Canadians come to their senses less later than they otherwise might — it's long past the time when sooner could apply. He is also said to be Canada's Barack Obama, which is by several metrics not the compliment some take it to be.
Posted by: Mike Kozlowski || 01/25/2021 00:00 || Comments || Link || E-Mail|| [336094 views] Top|| File under:
Home Front: Politix
Biden to lift Pentagon's ban on transgender people serving in military
[ABC] Multiple people familiar with the matter confirm to ABC News that President Joe Biden is expected to sign an executive order on Monday that will lift the Pentagon's ban on transgender people serving in the military.

The controversial ban was announced by former President Donald Trump in 2017 through a tweet and reversed the Obama administration's policy to allow open service by transgender people.

New Defense Secretary Lloyd Austin will be on hand at the White House ceremony on Monday, where the executive order will be signed, said the individuals familiar with the matter.

"The ban will be officially lifted tomorrow," said one of the individuals familiar with the signing of the executive order.
Posted by: Besoeker || 01/25/2021 09:25 || Comments || Link || E-Mail|| [336080 views] Top|| File under:
Biden plans to sign order for govt to buy more US goods
BALTIMORE (AP) — President Joe Biden plans to sign on Monday an executive order that aims to boost government purchases from U.S. manufacturers, according to administration officials.

The United States has shed roughly 540,000 factory jobs since last February as the coronavirus pandemic hurled the world's largest economy into recession. The goal of the order would be to use the $600 billion the federal government spends on procurement to boost domestic factories and hiring, said officials who insisted on anonymity to discuss the forthcoming announcement.

Biden's order would modify the rules for the Buy American program, making it harder for contractors to qualify for a waiver and sell foreign-made goods to federal agencies. It also changes rules so that more of a manufactured good's components must originate from U.S. factories. American-made goods would also be protected by an increase in the government's threshold and price preferences, the difference in price over which the government can buy a foreign product.

The order also has elements that apply to the separate Buy America program, which applies separately to highways and bridges. It seeks to open up government procurement contracts to new companies by scouting potential contractors. The order would create a public website for companies that received waivers to sell foreign goods to the government, so that U.S. manufacturers can have more information and be in a more competitive position.
Posted by: Besoeker || 01/25/2021 07:42 || Comments || Link || E-Mail|| [336090 views] Top|| File under:
India-Pakistan
Erdogan launches welding of 3rd Milgem warship being constructed for Pakistan Navy
[Dawn] Turkish President Recep Tayyip Erdogan on Saturday launched the welding of the third ship to be constructed for Pakistan Navy under the Milgem project. Ambassador of Pakistan in Turkey Mohammad Syrus Sajjad Qazi also accompanied Erdogan at the groundbreaking of the third out of a total of four Milgem Ada-class corvette for Pakistan Navy in Istanbul.

Speaking at the ceremony, President Erdogan said Pakistan is "our brotherly country with whom Turkey enjoys excellent relations".

He underscored that the defence collaboration for the construction of Milgem class warships was another milestone in Turkey-Pakistan defence ties. President Erdogan said both Pakistan and Turkey were living in difficult geographical regions and both countries were facing similar challenges. He affirmed that Turkey would continue to support friendly and allied countries in the defence field.

Referring to his visit to Pakistan last year, President Erdogan said the two countries signed a Strategic Economic Framework that would provide the necessary institutional framework to further enhance bilateral ties.

The contract for four Milgem class corvettes for Pakistan Navy with concurrent Transfer of Technology (ToT) was signed with ASFAT Inc, a Turkish state-owned Defence contractor firm in 2018. According to the plan, two corvettes will be built in Turkey and the other two will be built in Pakistan, at the Karachi Shipyard and Engineering Works (KSEW) — Pakistan Navy's specialised shipbuilding division — that also involves technology transfer.

Milgem vessels are 99 metres long with a displacement capacity of 2,400 tonnes and can move at a speed of 29 nautical miles. These anti-submarine combat frigates, which can be hidden from the radar,


...but not American radar, or sonar...

will further enhance the defence capability of the Pakistan Navy.


More on these ships here.
Posted by: Steve White || 01/25/2021 00:00 || Comments || Link || E-Mail|| [336073 views] Top|| File under: Sublime Porte
Israel-Palestine-Jordan
Anarchy in Bnei Brak as ultra-Orthodox vandals run riot
[JPost]- Violent riots continued late into the night in Bnei Brak against the background of police enforcing COVID-19 regulations in the ultra-Orthodox city and the intense opposition to such measures by radical elements in the community.


Haredim (ultra-orthodox) are 10% of the population and 40% of serious Covid cases.


...During an emergency meeting of ultra-Orthodox political leaders, called by Rubinstein in Bnei Brak and starting at 9:00 p.m., the mayor called on the police to withdraw their forces from the streets of his city, saying they must leave the management of life to the city leadership.
Ultra-Orthodox reject anything by the rest of Israel - except for "their" share of the tax money (most of them are perpetual taliban yeshiva students), and medical services.
IMO, they're actually sect members - the head rabbi's word is Law, which (if you think on it) is the opposite of being Jewish.



Posted by: g(r)omgoru || 01/25/2021 04:39 || Comments || Link || E-Mail|| [336089 views] Top|| File under:
Science & Technology
Coronavirus: Over 1m. Israelis have received both vaccine doses
[JPost]


However


No promise to end the lockdown as scheduled, says coronavirus commissioner * Some 40-50% of news cases in Israel infected with the British variant.


When info about Chinese spying on Western vaccine makers became public, I wondered - is it industrial espionage, or info for beta version - one that circumvents the immunization? Guess we'll soon find out.
Posted by: g(r)omgoru || 01/25/2021 04:22 || Comments || Link || E-Mail|| [336076 views] Top|| File under:
Falcon 9 launches 143 spacecraft to orbit — the most ever deployed on a single mission
[PUBLISH.TWITTER]



The fifth flight for first stage core 1058. It was pretty blackened. The Starlink flight just 2 days before was the 8th flight for core 1051. So some of the cores are approaching total refurbishment time. Plan for the F9s is total refurbishment every 10 flights. Initially planning is 100 flights per core.





Coming this week - Monday, Tuesday or Wednesday the launch to 12.5 km of StarShip. This coming as two oil platforms known as Phobos and Deimos have been identified as property of a SpaceX subsidiary. Deimos is in the port of Brownsville and Phobos was just caught moving into Pascagoula, Mississippi for conversion in support of Starship operations. These will be used for launching and landing of StarShip with it's heavy booster






Watch the StarShip Launch Pad on this cam on top of a hotel in South Padre with some nice telescopic lenses



Posted by: Fred || 01/25/2021 00:00 || Comments || Link || E-Mail|| [336076 views] Top|| File under:
-PC Follies
Amazon Demands In-Person Union Vote After Arguing Mail-In Ballots 'Raise Risk Of Fraud'
[ZH] Surprise! Mail-in ballots raise the risk of fraud - according to Amazon.

In a Thursday filing with the National Labor Relations Board (NLRB), the Seattle-based online retail giant formally requested that a group of Alabama warehouse trying to form a union be required to vote in person, rather than by mail, according to Bloomberg. The company also requested a postponement of the vote so the NLRB can reconsider its earlier ruling which gives workers the next two months to vote by mail.


A group of workers at Amazon's Bessemer, Alabama, warehouse filed paperwork in November for an election to decide whether to be represented by the Retail, Wholesale and Department Store Union, a rare step for workers at a company whose U.S. workforce isn't unionized. The NLRB, which oversees union votes, earlier this month said the vote would be conducted by mail, citing standards set up during the pandemic to keep workers and staffers safe.
-Bloomberg

Amazon objected to the NLRB's decision - saying they had 'unfairly dismissed the company's argument' that its facility is safer than the surrounding Jefferson County, which hit a 20% COVID-19 positive test rate earlier this month. The company argues that in-person voting would have "fully minimized any risk of transmission," and that the NLRB's decision on mail-in votes was "based on speculation and conjecture, and without ever balancing the purported risk of virus spread against the public policy that 'strongly favors' allowing employees to vote in person."


The world's largest online retailer said that a mail election raised the risk of fraud and the coercion of workers. It also said the process would depress turnout, arguing that as many as 29% of its more than 5,800 employees eligible to vote wouldn't do so or would return incorrectly completed ballots.
-Bloomberg

The solution, according to Amazon? Hold the election in a heated tent in the facility's parking lot in conjunction with software designed to ensure social distancing. The NLRB says conditions are too dangerous for in-person voting, and that acquiescing to Amazon's demands might give workers the impression that government employees conducting the vote might be receiving inappropriate benefits from the company.

"The most important factors in my decision are the safety of all election participants and the enfranchisement of all voters," wrote the NLRB's acting regional director in the Board's decision, adding "Both of these factors weigh in favor of a mail ballot election."
Posted by: Clem || 01/25/2021 00:00 || Comments || Link || E-Mail|| [336073 views] Top|| File under:
Who's in the News
28
[untagged]
9
Tin Hat Dictators, Presidents for Life,
6
Commies
6
Taliban
4
Sublime Porte
4
Antifa/BLM
2
al-Shabaab (AQ)
2
Houthis
1
Arab Spring
1
Human Trafficking
1
Islamic State
1
Narcos
1
Pirates
1
Govt of Syria
1
Devout Moslems
1
Hezbollah
Bookmark
E-Mail Me
The Classics
The O Club
Rantburg Store
The Bloids
The Never-ending Story
Thugburg
Gulf War I
The Way We Were
Bio
Merry-Go-Blog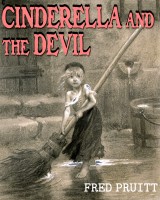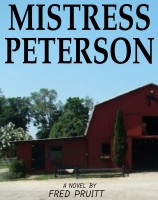 On Sale now!


A multi-volume chronology and reference guide set detailing three years of the Mexican Drug War between 2010 and 2012.

Rantburg.com and borderlandbeat.com correspondent and author Chris Covert presents his first non-fiction work detailing the drug and gang related violence in Mexico.

Chris gives us Mexican press dispatches of drug and gang war violence over three years, presented in a multi volume set intended to chronicle the death, violence and mayhem which has dominated Mexico for six years.
Click here for more information


Meet the Mods
In no particular order...


Steve White
Seafarious
tu3031
badanov
sherry
ryuge
GolfBravoUSMC
Bright Pebbles
trailing wife
Gloria
Fred
Besoeker
Glenmore
Frank G
3dc
Skidmark



Better than the average link...



Rantburg was assembled from recycled algorithms in the United States of America. No trees were destroyed in the production of this weblog. We did hurt some, though. Sorry.
34.204.181.91

Help keep the Burg running! Paypal: