-Lurid Crime Tales-
Alabama woman 'shoots husband dead, then stabs herself to fake self-defense'
[Knewz] Linda Doyle, 66, claims that her husband waged the brutal attack on her vagina and she only shot him to save her own life.

In a shocking case of domestic violence, a Foley, Alabama woman allegedly murdered her husband and then, in an attempt to make it look like she'd killed him in self defense, stabbed herself multiple times in the vagina and abdomen, The U.S. Sun reports.

Linda Doyle, 66, told the Alabama cops that she blew away her husband, James Doyle, 71, after he stabbed her numerous times in the vagina.

The woman called 911 the night of her husband's slaying — July 30, 2019 — and claimed that the two of them had become embroiled in a violent dispute that escalated until he stabbed her in the vagina and she shot him dead.

Emergency responders rushed to the scene and found a shocking sight of the bloodied couple, one of them dead, sprawled across the ground.
Posted by: Besoeker || 11/29/2020 00:53 || Comments || Link || E-Mail|| [281 views] Top|| File under:
'Sovereign Citizens' are claiming ownership of occupied Seattle mansions
[NYPOST] Police are warning Seattle-area homeowners about a group that is knocking on the doors of pricey waterfront properties claiming to be their rightful owners — and in one case, told a woman she was being evicted.The individuals identify themselves as Moorish Sovereign Citizens,


...also known as Indigenous Moors...

CBS Seattle affiliate KIRO-TV reported. The group believes they are independent from any government interference and own all the land between Alaska and Argentina


...a country located on the other side of the Deep South. It is covered with Pampers and inhabited by Grouchos, who dance the Tangle. They used to have some islands called the Malvinas located where the Falklands are now. They're not supposed to cry for Evita...


, according to Edmonds police Sgt. Josh McClure.

"They have basically come to say that they're from this particular group and they're there to repossess the home and want the people to vacate the premises," McClure said.

In recent weeks, the group has been targeting homes that were put up for sale in Snohomish County, just outside Seattle, but have run similar scams in other parts of the country.

In 2013, a man broke into a $6 million mansion in Maryland. When police showed up, he claimed he was a Moorish National and produced paperwork he said proved his ownership.

WHO ARE 'INDIGENOUS MOORS'?
The Moorish sovereign citizens political movement emerged in the mid-1990s on the East Coast based off the teachings of the Moorish Science Temple, a religious sect dating back to 1913.

MST's founder Noble Drew Ali taught that black 'Moors' were America's original inhabitants and were therefore entitled to self-governing status.

He believed that all African Americans were descendants of the Moabites and are therefore Moorish.

Some Islamic historians believe that the Moors and Muslim groups reached the Americas before Christopher Columbus.

Moorish sovereigns believe this entitles them to claim immunity from federal, state, and local laws and can sometimes cite God's law or common law over constitutional authority.

They come into conflict with federal and state authorities over their refusal to obey laws and government regulations.
Mr. Joel Fedd is in our archives for trying the same thing in Georgia back in 2018. According to Wikipedia, both the Indigenous Moors and the Nation of Islam split off from the Moorish Science Temple movement.
Posted by: Fred || 11/29/2020 00:00 || Comments || Link || E-Mail|| [392 views] Top|| File under:
-PC Follies
US women's soccer team wears Black Lives Matter jackets and kneels for national anthem before game in Europe
[Washington Examiner] The United States women's national soccer team took part in a social justice protest during pregame warmups in the Netherlands on Friday.

The team walked out of the locker room wearing outfits emblazoned with "Black Lives Matter," and almost every member of the team took a knee for the national anthem, according to ESPN.

"We love our country, and it is a true honor to represent America," the team said in a statement before the game. "It is also our duty to demand that the liberties and freedoms that our country was founded on extend to everyone."
Posted by: Besoeker || 11/29/2020 00:31 || Comments || Link || E-Mail|| [394 views] Top|| File under: Antifa/BLM
-Signs, Portents, and the Weather-
Bleak Milestone': More Than 100,000 Nursing Home Residents and Staff Killed by Pandemic
[Common Dreams] Forty percent of all Covid-19 deaths in the United States have occurred in long-term care facilities.

As of the last week of November, Covid-19 has claimed the lives of more than 100,000 people who live and work in long-term care facilities in the United States, according to the Kaiser Family Foundation's latest analysis of state-reported data.

The following chart depicts the growth in Covid-19 deaths among nursing home residents and staff in the U.S. since April. According to the Kaiser Family Foundation (KFF), 40% of the nation's Covid-19 deaths have occurred in long-term care facilities. [bar graph follows]

"While early action to prevent the spread of coronavirus in long-term care facilities led to strict protocols related to testing, personal protective equipment, and visitor restrictions," KFF pointed out that "several of these measures have been reversed in recent months, and some long-term care facilities continue to report shortages of PPE and staff."

According to physician and public health expert Michael Barnett, 7.7% of the nation's nursing home residents, or one in 13, have now died as a result of Covid-19. "Things have never really gotten better," he tweeted. "Testing is a struggle, PPE and staff are daily challenges."

Soon after reaching the "bleak milestone" of 100,000 pandemic deaths in long-term care facilities, which happened on Tuesday, the U.S. on Thursday experienced a new record-high number of coronavirus-related hospitalizations, as Common Dreams reported earlier Friday.

Millions of Americans have passed through airports in the past week, despite the Centers for Disease Control and Prevention's recommendation against traveling for Thanksgiving. Dr. Anthony Fauci, the nation's top infectious disease expert, does not expect conditions to improve by Christmas and the New Year.

As KFF explained, the predicted "surge in cases after holiday gatherings and increased time indoors due to winter weather... will have ripple effects on hospitals and nursing homes, given the close relationship between community spread and cases in congregate care settings."

The country's Covid-19 death toll surpassed 264,000 on Friday. Meanwhile, Thanksgiving marked the 24th consecutive day of more than 100,000 new daily cases in the U.S.

Given the pandemic's disproportionate impact on the high-risk populations who live and work in long-term care facilities, even more nursing home residents, employees, and their families are expected to be negatively affected by coronavirus as long as the number of infections continues to grow.

"Post-Thanksgiving surges in cases are unlikely to spare this community and will likely lead to an even higher death toll in long-term care facilities," KFF said, "raising questions about whether nursing homes and other facilities are able to protect their residents and, if not, what actions can be taken to mitigate the threat posed by the virus."


As the New York Times reported in June, when the Covid-19 death toll in long-term care facilities was just over 50,000, some critics have argued that the profit-driven nature of the private nursing home industry is the underlying problem, since treating elder care as a commodity rather than a public good can incentivize cost-cutting or money-making measures that put people in harm's way.

An investigation of long-term care facilities in Connecticut, the results of which were published in August, lent credence to that hypothesis. According to the study, "For-profit nursing homes had about 60% more cases and deaths per licensed bed than nonprofit ones," while "larger facilities were hit harder than smaller ones, and... homes serving as part of a chain had worse outcomes," as Reuters reported at the time.

Sen. Sheldon Whitehouse (D-R.I.) noted this week that he and Sen. Bob Casey (D-Pa.) "have a bill to help nursing homes protect their residents and workers from Covid-19."

According to Whitehouse, "It's time to pass it."
Posted by: Clem || 11/29/2020 11:12 || Comments || Link || E-Mail|| [211 views] Top|| File under:
Man mistakenly declared dead 'resurrects' in morgue
[NEWSINFO.INQUIRER.NET] A 32-year-old man who was mistakenly declared dead suddenly "resurrected" while he was on an embalming table.


When I pass on to the next life, don't send me to the undertaker until I start to rot. There are too many of these stories.


Peter Kigen ended up in the morgue after a blunder in a hospital in Kenya, East Africa, where he was rushed after fainting in his home on Nov. 24.

"Kigen had been suffering from a stomach ailment which forced us to rush him to hospital," his uncle told Citizen TV the day after.

Upon arriving at the center, Kigen's younger brother Kevin Kipkurui said a doctor attended to Kigen. The doctor then asked Kipkurui to register his older sibling's details, as per The Standard on Nov. 26.

When Kipkurui returned from filling up the necessary documents, a nurse told him that Kigen had already died.

"The nurse later handed me a document to take to the mortuary attendant before my brother's body was moved to the morgue," the younger sibling said.

However,


by candlelight every wench is handsome...


the incident eventually took a bizarre turn a few hours later. An attendant had already made a cut in Kigen's right leg for the formalin when he suddenly woke up screaming in pain, as per report.

The incident shocked the employee and others nearby, who thought that Kigen had "resurrected" from the dead. Upon being informed, Kigen's family "could not understand how they could move a person who is still alive into the mortuary."

Following the odd turn of events, Kigen is currently recovering in the hospital. Meanwhile,


...back at the alley, Bugs Moroni was holding Slats from behind while his brother Greasy Thumb was pounding his face into paste ...


his family has accused the hospital of negligence.


Well...yeah


"I cannot believe what just happened. How did they establish that I was dead?" Kigen stated as he recalled the events.

"I did not even know where I was when I regained consciousness, but I thank God for sparing my life," he said in the report. "I will serve Him for the rest of my life."

Though the family is blaming the hospital for the mishap, one of the doctors insisted that this was not the case. Dr. Gilbert Cheruiyot explained that Kigen's relatives first presumed he was dead and "did not even wait for certification of death." He also said that they moved him to the morgue on their own.

Dr. Cheruiyot then advised the public to follow proper regulations when rushing a loved one to a hospital.
Posted by: Fred || 11/29/2020 00:00 || Comments || Link || E-Mail|| [228 views] Top|| File under:
-Land of the Free
MIT accepted over $51 million from Russian foundation later deemed security risk by U.S. government
[CollegeFix] Since 2014, the Massachusetts Institute of Technology has accepted over $51 million in monetary gifts from the Skolkovo Foundation, a relationship the Department of Education recently deemed a national security risk.

In a recent report, the Education Department criticized the partnership between MIT and the Skolkovo Institute of Science and Technology, saying it amounted to "conducting sensitive research in conjunction with an adversarial government."

"While the Department does not police subject matter, the public should be aware of such partnerships that concern national security," the report reads.
Continued on Page 49
Posted by: trailing wife || 11/29/2020 00:00 || Comments || Link || E-Mail|| [238 views] Top|| File under:
China-Japan-Koreas
North Korea Executed People To Contain Coronavirus
[Foxnews] North Korean leader Kim Jong Un has ordered at least two people executed, banned fishing at sea and locked down the capital, Pyongyang, as part of frantic efforts to guard against the coronavirus and its economic damage, South Korea's spy agency told lawmakers Friday.

Kim's government also ordered diplomats overseas to refrain from any acts that could provoke the United States because it is worried about President-elect Joe Biden's expected new approach toward North Korea, lawmakers told reporters after attending a private briefing by the National Intelligence Service.

One of the lawmakers, Ha Tae-keung, quoted the NIS as saying Kim is displaying "excessive anger" and taking "irrational measures" over the pandemic and its economic impact.

Ha said the NIS told lawmakers that North Korea executed a high-profile money changer in Pyongyang last month after holding the person responsible for a falling exchange rate. He quoted the NIS as saying that North Korea also executed a key official in August for violating government regulations restricting goods brought from abroad. The two people weren't identified by name.

North Korea has also banned fishing and salt production at sea to prevent seawater from being infected with the virus, the NIS told lawmakers.

North Korea recently placed Pyongyang and northern Jagang province under lockdown over virus concerns. Earlier this month, it imposed lockdown measures in other areas where officials found unauthorized goods and foreign currencies that were brought in, Ha cited the NIS as saying.

North Korea also made an unsuccessful hacking attempt on at least one South Korean pharmaceutical company that was trying to develop a coronavirus vaccine, the NIS said.

The agency has a mixed record in confirming developments in North Korea, one of the world's most secretive nations. The NIS said it couldn't immediately confirm the lawmakers' accounts.

North Korea has maintained that it hasn't found a single coronavirus case on its soil, a claim disputed by outside experts, although it says it is making all-out efforts to prevent the virus's spread. A major outbreak could have dire consequences because the North's health care system remains crippled and suffers from a chronic lack of medical supplies.

The pandemic forced North Korea to seal its border with China, its biggest trading partner and aid benefactor, in January. The closure, along with a series of natural disasters over the summer, dealt a heavy blow to the North's economy, which has been under punishing U.S.-led sanctions.

North Korea's trade with China in the first 10 months of this year totaled $530 million, about 25% of the corresponding figure last year. The price of sugar and seasoning has shot up four times, Ha quoted the NIS as saying.

North Korea monitoring groups in Seoul said the North Korean won-to-dollar exchange rate has recently fallen significantly because people found few places to use foreign currency after smuggling was largely cut off following the closure of the China border.

According to the NIS briefing, North Korea ordered overseas diplomatic missions not to provoke the United States, warning their ambassadors of consequences if their comments or acts related to the U.S. cause any trouble in ties with Washington.

North Korea's government has remained silent over Biden's election victory over President Donald Trump, with whom Kim held three summits in 2018-19 over the North's nuclear arsenal. While the diplomacy eventually stalled, the meetings helped Kim and Trump build up personal ties and stop the crude insults and threats of destruction they had previously exchanged.

Lawmaker Kim Byung-kee cited the NIS as saying that North Korea is displaying anxiety as its friendly ties with Trump become useless and it has to start from scratch in dealing with the incoming Biden administration.

Experts have been debating whether North Korea will resume major missile tests soon to try to get Biden's attention. During past government changes in the U.S., North Korea often conducted big weapons launches in an attempt to increase its leverage in negotiations with a new U.S. administration.

The NIS expects North Korea will hold a military parade ahead of a ruling party congress in January in a show of force timed with Biden's inauguration. North Korea is also likely to use the Workers' Party congress to lay out its basic policies toward the U.S., Kim Byung-kee cited the NIS as saying.

(continued at link)

Posted by: Ebbomoger Speaking for Boskone4589 || 11/29/2020 00:00 || Comments || Link || E-Mail|| [233 views] Top|| File under: Commies
Cyber
Twitter's New Censorship Czar Announces Her Agenda
[RedState] Twitter just got a new leader for their Ministry of Propaganda, and she recently gave the world a glimpse into her agenda. Spoiler alert, it ain't good, folks.

Protocol, a tech news site, recently published a profile of Christine Su, the company's senior product manager for conversation safety at Twitter. In the piece titled, "How a Young, Queer Asian-American Businesswoman is Rethinking User Safety at Twitter," Su discussed her plans for Twitter's policies regarding the policing of speech on the platform.

According to Protocol, Su, who was hired six months ago, is responsible for "keeping everyday users safe online and rethinking the fundamentals of the platform along the way." To accomplish this, the Twitter employee indicated that the company's censorship policy will focus on "transformative and procedural justice.'

According to the article, Su, who previously owned a tech company named PastureMap, wished to be involved in "mission-driven" work in the tech industry for years. "As a queer woman of color who is an Asian American in tech in rural America, that experience is a very intersectional one. I've had plenty of experiences moving through spaces where I wanted more safety," she told the news outlet.

According to Protocol, "transformative and procedural justice" are ideas designed to deal with problems related to various types of bigotry. The author wrote:


"The once radical concepts challenge the notion that we should just punish people who cause harm, instead offering an alternative: a pathway to repair the harm that has been done and to prevent its recurrence (transformative justice), and a set of fair rules that make harm rarer in the first place (procedural justice)."
Posted by: Ulavirong Omeager2818 || 11/29/2020 02:52 || Comments || Link || E-Mail|| [352 views] Top|| File under:
Government
HHS squandered $106.7 billion on improper payments in 2019
The agency has identified only 13.2% of those funds as available for recovery.

The Golden Horseshoe is a weekly designation from Just the News intended to highlight egregious examples of wasteful taxpayer spending by the government. The award is named for the horseshoe-shaped toilet seats for military airplanes that cost the Pentagon a whopping $640 each back in the 1980s.

This week, our award goes to the Department of Health and Human Services (HHS) for spending $106.7 billion on improper payments during 2019.

Improper payments are defined under federal law as "payments made by the government to the wrong person, in the wrong amount, or for the wrong reason."

Health and Human Services is the massive government agency that is responsible for, among other things, the administration of the Medicaid and Medicare healthcare programs. Incidentally, those programs are where the vast majority of agency waste occurs.

According to a new report from Open the Books, improper payments from the Medicaid and Medicare programs have increased significantly in the past decade, in part due to the implementation of the Affordable Care Act ‐ also called Obamacare. In 2011, when the act was signed into law, Congress declared it would help pay for the expensive plan by rooting out waste, fraud and corrupt spending within the Medicare and Medicaid sections of the agency.

Health and Human Services is the leading source of improper payments in the entire U.S. government, dwarfing by a magnitude of multiples the second-worst offender, which in 2019 was the Department of Treasury.

The offices of Medicare and Medicaid (in addition to the Earned Income Tax Credit) are responsible for, according to the report, more than two thirds of the improper payments that occur within the government every year. The Centers for Medicare and Medicaid Services is often found to have doled out government benefits and payments to Americans who are long dead or not who they say they are.
Posted by: Ulavirong Omeager2818 || 11/29/2020 10:12 || Comments || Link || E-Mail|| [188 views] Top|| File under:
Trump Admin. Removes Time Consuming Barriers For Forest Service
[OANN] The Trump administration is reportedly focusing in on new environmental plans. According to reports Thursday, the White House has finalized exemptions for the Forest Service to avoid time consuming regulations that limit logging, roads and pipeline efficiency.

President Trump has been a proponent of reduced regulations and streamlined processes throughout his time in office, noting these rules largely boost industries like the oil and gas sector. He has made strides in the last few years at attaining this goal.

"For the first time in over 40 years, we're issuing a proposed new rule under the National Environmental Policy Act to completely overhaul the dysfunctional bureaucratic system that has created these massive obstructions," stated President Trump.

The President said he's trying to improve the lives of all Americans. A few of the administration's decisions on air quality standards may also be announced in the coming days.
Posted by: trailing wife || 11/29/2020 00:00 || Comments || Link || E-Mail|| [220 views] Top|| File under:
Trump loosens US execution rules, allowing poison gas, firing squads
[DW] The changes could allow for capital punishment by firing squad or poison gas instead of lethal injection. Critics say Donald Trump

...The man who was so stupid he beat fourteen professional politicians, a former tech CEO, and a brain surgeon for the Republican nomination in 2016, then beat The Smartest Woman in the World in the general election...
is trying to rush through tougher punishments before he leaves office.


Non-critics, on the other hand, think fulfilling his promises is a good thing.

The US Justice Department has amended the rules on federal executions, which would allow death by firing squads or poison gas, according to a document published in the Federal Register on Friday.

The paper says the US government can conduct an execution by lethal injection or "use any other manner prescribed by the law of the state in which the sentence was imposed."

Some US states already allow other methods of execution, including electrocution, inhaling nitrogen gas or death by firing squad. It remains unclear whether the Justice Department will seek to use any methods other than lethal injection for federal executions in the future.

SEVERAL EXECUTIONS BEFORE BIDEN INAUGURATION
The rule — which goes into effect on December 24 — comes as the Justice Department has scheduled five executions during the lame-duck period, including three just days before President-elect Joe Foreign Policy Whiz Kid Biden

...Failed seeker of the Democratic presidential nomination on multiple occasions, vice president under Barack Obama, giving it a last try in his dotage for 2020...
takes office.

A spokesperson for Biden told the AP earlier this month that the president-elect "opposes the death penalty

now and in the future" and would work to end its use. But he did not say whether executions would be paused immediately once the Democrat takes office.

The US government restarted federal executions this year after a 17-year hiatus. All states that use the death penalty allow lethal injection — and that is the primary method in all states where other methods are allowed, according to data compiled by the non-profit Death Penalty Information Center.

Before the Trump administration resumed executions this year, the federal government had put only three inmates to death since 1988. Six people have been put to death since the US resumed federal executions in July.
Posted by: trailing wife || 11/29/2020 00:00 || Comments || Link || E-Mail|| [242 views] Top|| File under:
Who's in the News
34
[untagged]
5
Sublime Porte
5
Antifa/BLM
4
Govt of Iran
4
Islamic State
3
Govt of Iran Proxies
3
Narcos
2
Ottoman Proxies
2
al-Qaeda in North Africa
2
Taliban
2
Arab Spring
1
Tin Hat Dictators, Presidents for Life, & Kleptocrats
1
Boko Haram (ISIS)
1
Commies
1
Hezbollah
1
Houthis
1
al-Shabaab (AQ)
Bookmark
E-Mail Me
The Classics
The O Club
Rantburg Store
The Bloids
The Never-ending Story
Thugburg
Gulf War I
The Way We Were
Bio
Merry-Go-Blog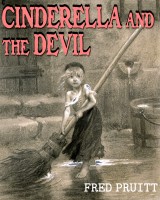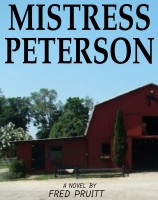 On Sale now!


A multi-volume chronology and reference guide set detailing three years of the Mexican Drug War between 2010 and 2012.

Rantburg.com and borderlandbeat.com correspondent and author Chris Covert presents his first non-fiction work detailing the drug and gang related violence in Mexico.

Chris gives us Mexican press dispatches of drug and gang war violence over three years, presented in a multi volume set intended to chronicle the death, violence and mayhem which has dominated Mexico for six years.
Click here for more information


Meet the Mods
In no particular order...


Steve White
Seafarious
Pappy
lotp
Scooter McGruder
john frum
tu3031
badanov
sherry
ryuge
GolfBravoUSMC
Bright Pebbles
trailing wife
Gloria
Fred
Besoeker
Glenmore
Frank G
3dc
Skidmark
Alaska Paul



Better than the average link...



Rantburg was assembled from recycled algorithms in the United States of America. No trees were destroyed in the production of this weblog. We did hurt some, though. Sorry.
3.221.159.255