-Lurid Crime Tales-
FBI says FISA request forms will now ask whether target was government source
[Washington Examiner] One of the Foreign Intelligence Surveillance Act reforms undertaken by the FBI is implementing more stringent requirements for asking whether a possible target has been a source for the U.S. government.


Carter Page displays his best John Brennan scowl.


The change was revealed following a related guilty plea in U.S. Attorney John Durham's inquiry into the Russia investigation.

Dawn Browning, the acting general counsel for the FBI since July, submitted a declaration to the Foreign Intelligence Surveillance Court that was made public Monday. The filing said that updated FISA request forms, specifically related to requests for business records and the use of pen register and trap and trace devices, "include a number of improvements," including "questions about whether the target or subject of the request was previously interviewed by, or served as a confidential human source, asset, or operational contact of, the FBI, any other government agency, or a foreign government."

Durham collected his first guilty plea on Wednesday from former FBI lawyer Kevin Clinesmith, who admitted to a false statements charge for altering a CIA email in 2017 that helped justify the continued FISA wiretapping of onetime Trump campaign aide Carter Page by fraudulently adding that Page was "not a source" for the agency, when the CIA had actually told Clinesmith and the bureau on multiple occasions that Page was an "operational contact" for them.

Browning argued in the court filings that "the FBI remains committed to ensuring that FISA applications it submits to this Court are accurate and complete." The FBI's top lawyer said the bureau's new request and verification forms, once implemented, will "require case agents and their supervisors to affirm the accuracy and completeness" of their FISA application.

Clinesmith, 38, who worked on the investigation into former Secretary of State Hillary Clinton's private email server as well as on the FBI's Crossfire Hurricane inquiry and special counsel Robert Mueller's team during the Trump-Russia inquiry, admitted that he falsified a document during a court hearing last week after Durham had submitted a five-page criminal information filing to the federal court noting Clinesmith was being charged.

In a scathing July 2018 inspector general report on the FBI's Clinton emails investigation, Clinesmith was mentioned, but not by name, numerous times as one of the FBI officials who conveyed a possible bias against President Trump, including lamenting that "my god damned name is all over the legal documents investigating [Trump's] staff" and proclaiming "Viva le resistance" after Trump's win.

DOJ Inspector General Michael Horowitz made it clear in a December report that this specific FISA flaw went beyond just Clinesmith, noting that the FBI's "failure to provide accurate and complete information" to the Justice Department's Office of Intelligence on Page's prior relationship with the CIA was "particularly concerning because" the DOJ attorney handling the case "had specifically asked the case agent in late September 2016 whether Carter Page had a current or prior relationship with the other agency" and had been told Page's relationship was "dated." But Horowitz said this was "contrary to information that the other agency had provided to the FBI in August 2016, which stated that Page was approved as an 'operational contact' of the other agency from 2008 to 2013."

Horowitz said that "Page's status with the other agency overlapped in time with some of the interactions between Page and known Russian intelligence officers that were relied upon in the FISA applications to establish probable cause" and noted that "Page had provided information to the other agency about his past contacts with a Russian Intelligence Officer, which were among the historical connections to Russian intelligence officers that the FBI relied upon in the first FISA application (and subsequent renewal applications)." Horowitz said the other agency "assessed that Page 'candidly described his contact with' Intelligence Officer 1 to the other agency" but that "the FBI relied upon Page's contacts with Intelligence Officer 1, among others, in support of its probable cause statement in the FISA application."


Emphasis added.
Posted by: Besoeker || 08/25/2020 02:49 || Comments || Link || E-Mail|| [6480 views] Top|| File under:
Scott Peterson's death sentence in murder of pregnant wife overturned by California Supreme Court
[FoxNews] The California Supreme Court on Monday overturned the death penalty sentence for Scott Peterson, convicted in the Christmas Eve murder of his pregnant wife, Laci, and their unborn son, Conner.

The court's decision came more than 15 years after Laci, a Modesto, Calif., school teacher, was killed. Investigators said Peterson dumped his wife's body from his fishing boat into the San Francisco Bay in 2002. The bodies of Laci and Conner surfaced months later.

While the murder conviction against Peterson stayed in place, the court ordered a new penalty phase trial.
Continued on Page 49
Posted by: Beavis || 08/25/2020 00:00 || Comments || Link || E-Mail|| [6476 views] Top|| File under:
-Short Attention Span Theater-
'Un-dead' woman found to be breathing at Detroit funeral home
DETROIT (AP) — A young woman who was declared dead at her suburban Detroit home opened her eyes at a funeral home as she was about to embalmed, a lawyer said Monday.

"They would have begun draining her blood to be very, very frank about it," Geoffrey Fieger told WXYZ-TV.

The Southfield fire department acknowledged it was involved in a bizarre set of events Sunday that began when a medical crew was summoned to a home where a 20-year-old woman was unresponsive.

Paramedics tried to revive the woman for 30 minutes and consulted an emergency room doctor, the department said.

The doctor "pronounced the patient deceased based upon medical information provided" from the scene, the department said.

The Oakland County medical examiner's office said the body could be released to the family without an autopsy, according to the fire department.

But then came a startling discovery at the James H. Cole funeral home in Detroit: The woman was still alive more than an hour later.


Hey Cecil, we may have a live one in chiller #4, she's asking for a blanket and some hot cocoa.


"Our staff confirmed she was breathing" and called a emergency medical crew, the funeral home said.

Fieger, who was hired by the family, identified the woman as Timesha Beauchamp.
Posted by: Besoeker || 08/25/2020 00:00 || Comments || Link || E-Mail|| [6474 views] Top|| File under:
Danbury CT Names A Sewage Plant After John Oliver
I don't know how many of you know this douchenozzle (HBO show on the weekends), but this is one way you fight back against big leftist corporate media. I admire their creativity.


[Zero Hedge] - The Connecticut city formerly best known as "dirty Danbury" - perhaps previously best known for the name of the nearby women's prison where "Orange is the New Black"'s author served her sentence - is back in the headlines this week after announcing that it plans to name its new sewage treatment plant after HBO comedian John Oliver.


The term 'comedian' being in the eyes of the beholder.


Why? Because Oliver lambasted the city in a bit from his popular weekly political humor show "Last Week Tonight". During a segment about discrimination in jury selection affecting most of Connecticut's small-ish cities (it's a mostly suburban state), Oliver offered to "fight" anybody from Danbury, because "f**k Danbury," he said.


Aside from Oliver's charming rebuttal, I'd bet $100 on anyone of our Rantburg faithful, regardless of age, fighting and beating this complete wuss. Easy money!


During the unveiling, the mayor of the city said the name was appropriate because the plant is "full of crap, just like you, John".

The comedian focused on the racial disparities in jury selection and reports that minority residents of the Connecticut cities of Hartford and New Britain were excluded from selection.


Rest at the link.
Posted by: Raj || 08/25/2020 00:00 || Comments || Link || E-Mail|| [6484 views] Top|| File under:
Texas A&M professor accused of secretly collaborating with China amid NASA work
h/t Instapundit


[CNBC] - A Texas A&M professor was charged with conspiracy, making false statements and wire fraud on allegations that he was secretly collaborating with the Chinese government while conducting research for NASA, the Department of Justice said Monday.

According to a criminal complaint, Zhengdong Cheng, 53, a professor in the College of Engineering at Texas A&M and a NASA researcher, obscured his affiliations and collaboration with a Chinese university and at least one Chinese-owned company.

"The terms of Cheng's grant prohibited participation, collaboration or coordination with China, any Chinese-owned company or any Chinese University," the DOJ wrote in a release.
Posted by: g(r)omgoru || 08/25/2020 04:50 || Comments || Link || E-Mail|| [6474 views] Top|| File under: Commies
'North Korean leader partially delegates power to sister' says spy agency
[KoreaTimes] North Korean leader Kim Jong-un has delegated some of his authority to his younger sister Kim Yo-jong and his close aides, according to the South Korean spy agency, Thursday.

However, the move is believed to have nothing to do with the leader's health, it added.

"Kim Yo-jong, the first vice department director of the Central Committee of the ruling Workers' Party, is currently administering overall state affairs on behalf of her brother," National Intelligence Service (NIS) officials were quoted as saying in a closed-door briefing to the National Assembly by Rep. Kim Byung-kee of the ruling Democratic Party of Korea and Rep. Ha Tae-keung of the main opposition United Future Party.
Continued on Page 49
Posted by: Skidmark || 08/25/2020 00:00 || Comments || Link || E-Mail|| [6476 views] Top|| File under: Commies
Economy
Delta Air Lines to furlough 1,941 pilots in October
CHICAGO (Reuters) - Delta Air Lines (DAL.N) is set to furlough 1,941 pilots in October, the carrier said in a memo seen by Reuters on Monday that noted the fallout from the COVID-19 pandemic and plunging air travel demand.
Posted by: Besoeker || 08/25/2020 00:00 || Comments || Link || E-Mail|| [6475 views] Top|| File under:
Home Front: Politix
Richard Grenell on Trump: 'He Doesn't Play Identity Politics'
[BREITBART] Richard Grenell, the former Acting Director of National Intelligence (DNI) and the former U.S. Ambassador to Germany, told Breitbart News this weekend that President Donald Trump

...New York real estate developer, described by Dems as illiterate, racist, misogynistic, and what ever other unpleasant descriptions they can think of, elected by the rest of us as 45th President of the United States...
making him the first openly gay cabinet member in U.S. history has nothing to do with "identity politics" and simply reflected that the president picks the most effective people for federal positions.

"The one thing I love about President Trump is he doesn't care about these issues," Grenell said on Breitbart News Saturday on SiriusXM 125 the Patriot Channel.

"He doesn't play identity politics. You know, somebody recently asked me how many gays and lesbians work in the Trump administration. I had to answer, 'I have no idea. I really don't know.' This person said to me, 'well, there you go — that's the reason — because we had 2,410 in the

B.O. regime

, the Obama-Biden administration.'

I said, 'I'd be pretty offended that I was on a list that says here's our gay and lesbian list.' Thank God we don't keep a list. Thank God we don't hire people because they come out of a box and say 'here is a black, here is a Hispanic, here is a gay person.' President Trump, I know him well, he doesn't care about these types of issues. They're irrelevant characterizations about someone. What is relevant is whether or not they can do the job."

Log Cabin Republicans this past week released a video of Grenell, which the president shared on Twitter, hyping the fact that it was Trump — a Republican — who had the first-ever openly gay cabinet member in U.S. history, something former Democrat President Barack Obama
I inhaled. That was the point...
never did.
Posted by: Fred || 08/25/2020 00:00 || Comments || Link || E-Mail|| [6475 views] Top|| File under:
Israel-Palestine-Jordan
Israel needs an honest conversation with its superspreaders
[YNet] - For many weeks now, Israel has been categorized as a "red" country due to its high coronavirus infection rates. But that sweeping designation does not reflect the true state of affairs.

According to the data presented last week to ministers, almost half of Israel's local authorities are actually "green" due to their low infection rates.

According to the same data, COVID-19 is actually rampant in just 20 of Israel's hundreds of cities and local councils; the second coronavirus wave is the result of outbreaks in two sectors - the Arab and ultra-Orthodox communities.

Almost 40% of new coronavirus patients are ultra-Orthodox and 20% are Arab. The figures may even be higher and not properly reflect the true picture, because the members of the ultra-Orthodox community rarely get tested.

Ultra-Orthodox Israelis form a disproportionate percentage of new coronavirus infections - some would say they constitute more than 50% of new infections while comprising just 10% or so of the overall population.

In the ultra-Orthodox sector, 31% of respondents said they are refraining from getting tested for fear they may need to enter isolation. More than 40% of those surveyed said they attended public gatherings that violated Health Ministry regulations. One third said they personally know someone who has violated isolation directives.


Doesn't surprise me, or any other Israeli who seen how they drive - like they really believe G*d is watching out for them.


...Despite the disturbing figures regarding the infection rate among the Ultra-Orthodox, the government has thus far done nothing to help them get through the pandemic with dignity.


They have representatives in government. In fact, ultra-orthodox parties are the keystone of the current (and every previous) ruling coalition. And that's why the government doesn't crack down on them.


Instead of lecturing, we need dialogue. The sector must be offered the tools to stem further infections while being able to adhere to custom and shown respect.

And if that doesn't work, the country must really crack down on the community and fully enforce the virus regulations.


The good news, some of their top Ayatollahs (and I don't use the term lightly) got Covid with the expected results. This might make the rest think. Or it might not - holiness drives out logic.




Posted by: g(r)omgoru || 08/25/2020 03:57 || Comments || Link || E-Mail|| [6489 views] Top|| File under:
Engineers Set New World Record Internet Speed
[TechXplore] The world's fastest data transmission rate has been achieved by a team of University College London engineers who achieved internet transmission speed a fifth faster than the previous record.

Working with two companies, Xtera and KDDI Research,

I worked with KDDI people for many years. If it is something involving them it is done right with all conditions covered!

the research team led by Dr. Lidia Galdino (UCL Electronic & Electrical Engineering), achieved a data transmission rate of 178 terabits a second (178,000,000 megabits a second) — a speed at which it would be possible to download the entire Netflix library in less than a second.


Not to worry. As soon as it hits, everything will become more detailed, blowing up the size of the files.

The record, which is double the capacity of any system currently deployed in the world, was achieved by transmitting data through a much wider range of colors of light, or wavelengths, than is typically used in optical fiber. (Current infrastructure uses a limited spectrum bandwidth of 4.5THz, with 9THz commercial bandwidth systems entering the market, whereas the researchers used a bandwidth of 16.8THz.)

To do this, researchers combined different amplifier technologies needed to boost the signal power over this wider bandwidth and maximized speed by developing new Geometric Shaping (GS) constellations (patterns of signal combinations that make best use of the phase, brightness and polarization properties of the light), manipulating the properties of each individual wavelength. The achievement is described in a new paper in IEEE Photonics Technology Letters.

The benefit of the technique is that it can be deployed on already existing infrastructure cost-effectively, by upgrading the amplifiers that are located on optical fiber routes at 40-100km intervals. (Upgrading an amplifier would cost £16,000, while installing new optical fibers can, in urban areas, cost up to £450,000 a kilometer.)

The new record, demonstrated in a UCL lab, is a fifth faster than the previous world record held by a team in Japan.

At this speed, it would take less than an hour to download the data that made up the world's first image of a black hole (which, because of its size, had to be stored on half a ton of hard drives and transported by plane). The speed is close to the theoretical limit of data transmission set out by American mathematician Claude Shannon in 1949.

Lead author Dr. Galdino, a Lecturer at UCL and a Royal Academy of Engineering Research Fellow, said: "While current state-of-the-art cloud data-center interconnections are capable of transporting up to 35 terabits a second, we are working with new technologies that utilize more efficiently the existing infrastructure, making better use of optical fiber bandwidth and enabling a world record transmission rate of 178 terabits a second."

Since the start of the COVID-19 crisis, demand for broadband communication services has soared, with some operators experiencing as much as a 60% increase in internet traffic compared to before the crisis. In this unprecedented situation, the resilience and capability of broadband networks has become even more critical.

Dr. Galdino added: "But independent of the COVID-19 crisis, internet traffic has increased exponentially over the last 10 years, and this whole growth in data demand is related to the cost per bit going down. The development of new technologies is crucial to maintaining this trend towards lower costs while meeting future data rate demands that will continue to increase, with as yet unthought-of applications that will transform people's lives."
Posted by: Ebbomoger Speaking for Boskone4589 || 08/25/2020 00:00 || Comments || Link || E-Mail|| [6493 views] Top|| File under:
Government
Air Force Wants New Ideas To Help Make It Easier For Female Fighter Pilots To Pee In Flight
[War Zone] There are few truer sayings than "when you gotta go, you gotta go." When the time comes, though, finding a restroom can often be more difficult. Now imagine you're strapped into a tactical combat jet on an hours-long mission with limited options, most of them designed with men primarily in mind. That's the reality many female pilots in the U.S. Air Force face on a regular basis and one that the service is looking to change.

On Aug. 4, 2020, the Air Force began accepting proposals for what it has dubbed the Sky High Relief Challenge. AFWERX, a technology incubator the service established in 2017 to help foster innovation and accelerate the development and acquisition of novel technologies, is leading the effort, which is seeking systems to collect urine for disposal in flight that will be comfortable and easy to use for women on missions lasting up to 16 hours in total.
Posted by: Besoeker || 08/25/2020 12:41 || Comments || Link || E-Mail|| [6504 views] Top|| File under:
The unique, arcane accounting rules causing Postal Service's massive losses
[MSN] The House of Representatives on Saturday approved legislation for a bailout for the US Postal Service, which, on paper, has been posting huge losses for years. But in reality, the agency is generating billions in cash.

Virtually all of the agency's financial problems stem from a unique, arcane accounting system that no other business or government body follows and that doesn't accurately reflect real costs. ("Utterly absurd," as one

politician

calls it.)

The financial problems have nothing to do with the expected surge in mail-in ballots for the election in November. And they are certainly not because of its contracts to handle delivery of Amazon packages, no matter what President Donald Trump
Continued on Page 49
Posted by: trailing wife || 08/25/2020 00:00 || Comments || Link || E-Mail|| [6741 views] Top|| File under:
Who's in the News
44
[untagged]
7
Antifa/BLM
6
Commies
4
Islamic State
3
Govt of Syria
2
Taliban
2
Govt of Iraq
2
Sublime Porte
1
Hamas
1
Govt of Iran
1
Muslim Brotherhood
1
Abu Sayyaf (ISIS)
1
Govt of Pakistan
Bookmark
E-Mail Me
The Classics
The O Club
Rantburg Store
The Bloids
The Never-ending Story
Thugburg
Gulf War I
The Way We Were
Bio
Merry-Go-Blog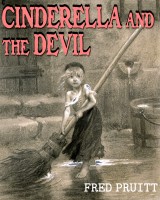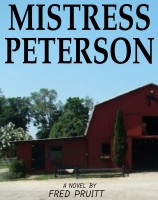 On Sale now!


A multi-volume chronology and reference guide set detailing three years of the Mexican Drug War between 2010 and 2012.

Rantburg.com and borderlandbeat.com correspondent and author Chris Covert presents his first non-fiction work detailing the drug and gang related violence in Mexico.

Chris gives us Mexican press dispatches of drug and gang war violence over three years, presented in a multi volume set intended to chronicle the death, violence and mayhem which has dominated Mexico for six years.
Click here for more information


Meet the Mods
In no particular order...


Steve White
Seafarious
Pappy
lotp
Scooter McGruder
john frum
tu3031
badanov
sherry
ryuge
GolfBravoUSMC
Bright Pebbles
trailing wife
Gloria
Fred
Besoeker
Glenmore
Frank G
3dc
Skidmark
Alaska Paul



Better than the average link...



Rantburg was assembled from recycled algorithms in the United States of America. No trees were destroyed in the production of this weblog. We did hurt some, though. Sorry.
44.200.171.74

Help keep the Burg running! Paypal: