-Lurid Crime Tales-
Man charged in Philadelphia shooting that left 7-year-old boy fighting for his life
[NYPOST] A 7-year-old Philadelphia boy is clinging to life after he was shot in the head as he played on his front porch, police and distraught relatives said.

The boy, identified by his mother as Zamar Jones, was struck in the head by one of more than 12 shots that rang out late Saturday as he played outside with other children on his West Philadelphia block, police and neighbors told the Philadelphia Inquirer.

A gunman opened fire on a group of people who were standing outside at the time, two of whom fired back, police told the newspaper.

A nurse who lives nearby performed CPR on Zamar until cops arrived and took him to the Children's Hospital of Philadelphia, where he remained Sunday

at death's door

, the newspaper reports.

Zamar, who was shot on his porch near his toy race car and scooter, had lived on the block for several years and is well-known throughout the neighborhood, neighbor Makeeba McNeely said.

"He has best friends from the top of the block to the bottom of the block," McNeely's 13-year-old daughter, Zion, told the newspaper.

The boy, who is about to begin second grade this fall, is known for his love of popsicles, his green scooter and his dog and cat, the McNeelys said.

"He's a beautiful kid," McNeely said. "Inquisitive, curious — he's a little boy. And he was playing."

One suspect has been arrested, while two others are still being sought early Monday, police said.

Christopher Linder, 27, is facing two counts of attempted murder and related charges in connection to the shooting and the alleged theft of a vehicle as he

expeditiously departed at a goodly pace

, Philadelphia District Atorrney Larry Krasner announced Monday.

"I join Philadelphians across the city in expressing sadness and outrage that senseless gun violence has once again caused grievous injury to a child," Krasner said in a statement. "Every kid deserves to live free of violence, harm or fear."

"At this time there is one person

in jug

," Philadelphia police said in a statement. "His information will be released upon completion of the investigation and/or formal charges."

Police Commissioner Danielle Outlaw said in a statement department officials were "heartbroken" by the shooting, characterizing it as "especially tragic," WPVI reports.

"Although an individual has been taken into custody, that does not diminish the impact this senseless act has on the child, his family, and the entire community," Outlaw's statement read.

"Criminal acts such as this have no place in our communities, and we are committed to securing justice and promoting healing for all who are affected."
Posted by: Fred || 08/04/2020 00:00 || Comments || Link || [336088 views] Top|| File under:
Records Of Prince Andrew's Location On Night Of Molestation Destroyed By Police
[MindUnleashed] Authorities have destroyed evidence that could have revealed where Prince Andrew was on the night that he is accused of having sex with a teenager.

According to a former member of the Royal guard who worked on Prince Andrew's security detail, The London Metropolitan Police have destroyed evidence that could have revealed where Prince Andrew was on the night that he is accused of having sex with a teenager that was being trafficked by Jeffrey Epstein and Ghislaine Maxwell.

The night in question is March 10th, 2001, as well as the morning hours of March 11. Virginia Giuffre, who was known by the name Virginia Roberts at the time, says that she was taken to London by Epstein and Maxwell and was expected to have sex with Prince Andrew.

Giuffre says that she was just 17-years-old at the time and remembers being taken to the "Tramp" nightclub in London, as well as one of Maxwell's homes in the city.

Andrew was questioned about Giuffre's accusations during an interview with BBC, and he made numerous mistakes and fumbles that brought his credibility into question.

In the interview, Andrew vehemently denied knowing Giuffre and insisted that he was not at that nightclub on March 10th.

He claimed that he was at a Pizza Express location in Woking, for a party, but at least one other witness has come forward to corroborate Giuffre's claim. The witness says that she distinctly remembers seeing the prince at the nightclub on that evening.

There should be records of what the prince was doing on that evening, which would either exonerate him or prove that he was lying. Members of the royal family are regularly accompanied by police guards in their day to day activities and there are records of where and when the officers were sent, or at the very least a record of which officers worked on which day.

If these records were to be made available, the investigators could easily determine where Prince Andrew was on the night in question. Initially, police refused to release this information to the media, insisting that revealing such sensitive information about the royal family could be a "threat to national security."

One of the guards who was assigned to work Andrew's security detail on that night, remembers having an issue with the prince when he returned to Buckingham Palace.

He says that Andrew ended up making his return to the palace very late that night, but wanted to obtain the records to confirm that this was the same night.

A few months ago, the former guard requested to see his shift records from his time working Andrew's security detail. He got no response for months, but was eventually contacted by a caseworker with the London Metropolitan Police.

The caseworker told him that the records were destroyed, and said that it is the agency's policy to only keep records for two years, which is a bit of a strange policy in the computer age where files don't take up much space.

"I am very disappointed. Why on earth did it take nearly five months to respond with such a non-informative answer? I'm also surprised to discover that any records regarding the Royal family and their police protection are destroyed, much less after just two years," the guard told the Daily Mail.
Posted by: Clem || 08/04/2020 00:00 || Comments || Link || [336079 views] Top|| File under:
-Short Attention Span Theater-
Macomb County morgue buried in scandal after penis cake shows up at office
[Detroit Free Press] In the same week that George Floyd was killed, a cake decorated with a Black penis on it showed up in the conference room at the Macomb County Medical Examiner's Office.

Not only was the cake offensive, says one investigator, but it highlighted a chronic problem at the morgue that has now cost three employees their jobs.

The Macomb County morgue is buried in scandal involving allegations of all sorts: Employees mocked Blacks inquiring about loved ones' deaths, hung pornography in the office, bullied women who complained and recently brought in a birthday cake frosted with male genitalia art for fun, according to a formal complaint.
Posted by: Besoeker || 08/04/2020 01:13 || Comments || Link || [336071 views] Top|| File under:
Africa Subsaharan
Zimbabwe continues arrests of critics, says opposition party
[Al Ahram] Zim-bob-we's military and police are arresting scores of opposition members and activists after authorities thwarted an anti-government protest last week, according to rights groups.

More than 60 people have been arrested so far in the continuing clampdown, said Zim-bob-we Lawyers for Human Rights, which is providing lawyers for the arrested people. Last week internationally known author Tsitsi Dangarembga was arrested for a peaceful protest and spent a night in police cells before being released on bail.

Zim-bob-we's main opposition party, the MDC Alliance, says dozens of its officials have been arrested or have gone into hiding. If state agents do not find the person they want to arrest, they often vandalize their homes and harass their relatives, said opposition

front man

Tendai Biti.

Human rights groups accuse President Emmerson Mnangagwa's administration of clamping down on dissent under the guise of enforcing anti-COVID-19 lockdown rules.

The Zim-bob-wean police and government officials have repeatedly denied allegations of human rights


...which are often intentionally defined so widely as to be meaningless...


abuses, saying those arrested or being sought by the police were inciting people to revolt against Mnangagwa's government.

On Monday, a judge postponed until Thursday a bail hearing for Hopewell Chin'ono, an investigative journalist who has been in jail for two weeks on accusations of mobilizing the foiled protests.

Another investigative journalist, Mdudzuzi Mathuthu, prominent for reporting on alleged government corruption linked to purchases of COVID-19 personal procurement equipment and drugs, is in hiding.

``I am hiding like a rat in my own country for doing nothing more than my job,'' Mathuthu told The

News Agency that Dare Not be Named

Monday.

``Journalism is just a job, but in Zim-bob-we it can be a matter of life and death. They have not only come just after me, but my family as well,'' he said.
Posted by: Fred || 08/04/2020 00:00 || Comments || Link || [336072 views] Top|| File under: Tin Hat Dictators, Presidents for Life, & Kleptocrats
Arabia
Barakah: UAE starts up Arab world's first nuclear plant
[BBC] The United Arab Emirates has launched operations at the Arab world's first nuclear power plant, on the Gulf coast just east of Qatar.

Nuclear fission has begun in one of four reactors at the Barakah plant, which uses South Korean technology.

The plant was due to open in 2017 but start-up was delayed for what officials said were safety requirements.

The oil-rich UAE wants Barakah to meet a quarter of its energy needs, as it adopts more sustainable energy sources.

Just two weeks ago the UAE sent a probe on a mission to Mars - another high-profile scientific first for the Gulf nation.

The UAE is also investing heavily in solar power - a plentiful energy source in the Gulf. Some energy experts question the logic of Barakah, arguing that solar power is cleaner, cheaper and makes more sense in a region plagued by political tensions and terrorism.

Last year Qatar called the Barakah plant a "flagrant threat to regional peace and environment". Qatar is a bitter regional rival of the UAE and Saudi Arabia.
Posted by: Besoeker || 08/04/2020 06:16 || Comments || Link || [336070 views] Top|| File under:
Bangladesh
Teenagers rescued from sexual slavery in Barisal
[Dhaka Tribune] Police, during a raid at a Barisal hotel on Monday, rescued two teenage girls reportedly from sexual slavery, as the girls were brought there with the promise of jobs about a month ago.Selim Chowkidar, Anwar Hossain and Belal Gazi-- all of whom are staffs of Hotel Payel in Barisal's Chawkbazar-- were arrested in connection with the incident.

Acting on a tip-off,
[RING!]
Cop shoppe! Sergeant Shafiq speaking!
Lissen! Dis is Mahmoud da Weasel! I got a tip for youse...
police conducted a raid at the hotel in the early hours of Monday and arrested the trio, said Rabiul Islam Shamim, assistant commissioner of the detective branch of Barishal Metropolitan Police.

However,


the way to a man's heart remains through his stomach...


the owner of the hotel managed to flee.

The teenagers hailing from Jhalakathi and Barguna came to Barisal more than a month ago as the hotel staff assured them handsome salaries and a job in a private company, said Rabiul, quoting the girls.

The girls tried to escape after they were put into sexual slavery, but the hotel owner and staff confined them and kept them under round the clock surveillance.

Police filed a case against four people including the hotel owner and sent the girls for forensic tests.




Posted by: Fred || 08/04/2020 00:00 || Comments || Link || [336073 views] Top|| File under: Human Trafficking
Spain's scandal-hit former king Juan Carlos to go into exile
[Maybe now there is room for fatso Amy Shumer.]


[Guardian] Spain's former king Juan Carlos is to leave the country and go into exile abroad following a series of damaging allegations about his financial arrangements that have harmed the reputation of the monarchy and embarrassed his son, King Felipe.

In March Felipe stripped Juan Carlos of his annual stipend and renounced his own personal inheritance from his father after reports that he was in line to receive millions of euros from a secret offshore fund with ties to Saudi Arabia.

Continued on Page 49
Posted by: Clem || 08/04/2020 00:00 || Comments || Link || [336075 views] Top|| File under:
Israel-Palestine-Jordan
Chief Rabbi Yotzhak Yosef: Whoever endangers others must bear his guilt
[Arutz 7] - Israeli Coronavirus Czar Prof. Roni Gamzu met Tuesday with Sephardic Chief Rabbi Yitzhak Yosef to consult with him on halakhic issues related to the fight against the coronavirus.

After the meeting, the Chief Rabbi and Prof. Gamzu issued a joint statement in which they implored the public to obey the instructions of the Health Ministry and other relevant authorities.

At the beginning of their joint statement, they highlight the health dangers and the need to tighten the guidelines for "dealing with the corona epidemic that has claimed many victims, young and old, healthy and sick."

"Our Torah is the Torah of life, and commands us very strongly to protect our lives, and the Torah also said, and to live by it, and as the sages extrapolated in Tractate Yoma 85:B: and not to die by it," the statement continued.

...Rabbi Yosef and Prof. Gamzu both declared that it is an obligation to wear a mask in public spaces and inside synagogues, as well as to maintain social distancing and to avoid large crowds.

Regarding people who experience symptoms such as difficulty breathing, fever, cough or the loss of smell and taste, the two stated that "it is an absolute obligation for them to be tested and it is strictly forbidden for a person to judge his own condition and endanger others."

"As I have already written in regards to the Health Ministry guidelines, according to the halakha, whoever puts others in danger, it is possible that someone will be murdered by his hand, and he will bear his guilt," Rabbi Yosef said.


Posted by: g(r)omgoru || 08/04/2020 09:26 || Comments || Link || [336081 views] Top|| File under:
Government
President Trump fires TVA chair, cites hiring of foreign workers
WASHINGTON (AP) — President Donald Trump said Monday that he had fired the chair of the Tennessee Valley Authority, criticizing the federally owned corporation for hiring foreign workers.

Trump told reporters at the White House that he was formally removing chair Skip Thompson and another member of the board, and he threatened to remove other board members if they continued to hire foreign labor. Thompson was appointed to the post by Trump.

The TVA was created in 1933 to provide flood control, electricity generation, fertilizer manufacturing and economic development to the Tennessee Valley, a region that was hard hit by the Great Depression. The region covers most of Tennessee and parts of Alabama, Mississippi and Kentucky as well as small sections of Georgia, North Carolina and Virginia.

Trump also removed board member Richard Howorth, another presidential appointee.

Trump also urged the TVA board to immediately hire a new chief executive officer who "puts the interests of Americans first." According to the president, the current CEO, Jeff Lyash, earned $8 million a year.

"The new CEO must be paid no more than $500,000 a year," said Trump, who lacks the authority to remove the CEO. "We want the TVA to take action on this immediately. ... Let this serve as a warning to any federally appointed board: If you betray American workers, you will hear two words: 'You're fired.'"
Posted by: Besoeker || 08/04/2020 06:30 || Comments || Link || [336083 views] Top|| File under:
Who's in the News
33
[untagged]
4
Sublime Porte
4
Antifa/BLM
4
Islamic State
3
Commies
3
Govt of Syria
2
Taliban
1
Human Trafficking
1
Islamic Movement of Nigeria (Iran)
1
Muslim Brotherhood
1
Narcos
1
Tin Hat Dictators, Presidents for Life, & Kleptocrats
1
al-Shabaab (AQ)
1
Ansarullah Bangla Team (AQIS)
1
Arab Spring
1
Govt of Iran
1
Govt of Iran Proxies
1
Hezbollah
Bookmark
E-Mail Me
The Classics
The O Club
Rantburg Store
The Bloids
The Never-ending Story
Thugburg
Gulf War I
The Way We Were
Bio
Merry-Go-Blog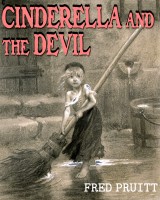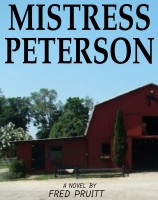 On Sale now!


A multi-volume chronology and reference guide set detailing three years of the Mexican Drug War between 2010 and 2012.

Rantburg.com and borderlandbeat.com correspondent and author Chris Covert presents his first non-fiction work detailing the drug and gang related violence in Mexico.

Chris gives us Mexican press dispatches of drug and gang war violence over three years, presented in a multi volume set intended to chronicle the death, violence and mayhem which has dominated Mexico for six years.
Click here for more information


Meet the Mods
In no particular order...


Steve White
Seafarious
tu3031
badanov
sherry
ryuge
GolfBravoUSMC
Bright Pebbles
trailing wife
Gloria
Fred
Besoeker
Glenmore
Frank G
3dc
Skidmark



Better than the average link...



Rantburg was assembled from recycled algorithms in the United States of America. No trees were destroyed in the production of this weblog. We did hurt some, though. Sorry.
44.212.96.86

Help keep the Burg running! Paypal: