-Obits-
Olivia de Havilland mourned by stars, fans online: 'She's a legend' 104 in Paris
[FoxNews] The Hollywood legend died at 104 in Paris

Olivia de Havilland's death Sunday at 104 in Paris has left many of her fans in mourning.

To express their grief, such fans -- some of whom famous themselves -- have taken to social media.

Actor and musician Jared Leto was among the stars paying tribute to the late actress, sharing a handful of photos of her on Twitter, along with a lengthy statement.

"The legendary Olivia De Havilland passed away yesterday. She was 104. Olivia made a powerful impact in my life and I had the pleasure to spend some time with her in Paris," Leto, 48, began. "I thanked her for her bravery and shared how her choices affected me and my brother and gave us opportunities to fight for our creative freedom. She was a class act."

"RIP, Olivia de Havilland. Spunky ingenue, femme fatale, daffy screwball queen, soul-bearing melodrama heroine, sinister grande dame," one fan wrote. "She did it all, with grace and authenticity. An actress of fierce courage, onscreen and off."

"I'll always be in awe of how persistent and fearless Olivia de Havilland was," another wrote. "She changed the game forever and did it with grace. We've all been so lucky to receive her performances. Thank you Dame de Havilland — what a wonderful life to celebrate."

"Rest in peace, Olivia de Havilland, who died peacefully in her home in Paris at the age of 104," another said, sharing two photos: one of the actress riding a bike as a young woman, and another showing her biking in her later years. "De Havilland was still cycling in her 100s!"

Related: 7 Things You May Not Know About Olivia de Havilland Ahead of Her 104th Birthday
Havilland filmography

How Olivia de Havilland Bucked Dalton Trumbo And Helped Save Hollywood From Itself

A temporary victory, apparently. RIP Ms. de Havilland


[Daily Beast?!?] Legendary actress Olivia de Havilland received many tributes when she celebrated her 101st birthday on July 1. Appearing in 49 feature films spanning 1935 to 1988, she was Errol Flynn's romantic partner in movies like The Adventures of Robin Hood, nominated for a supporting actress Oscar for Gone With The Wind (1935) and was the winner of best actress Oscars for To Each His Own (1946) and The Heiress (1949). Also noted were her successful efforts to break the old studio system, known as the studio-contract system, where actors were bound to work solely for the company that had signed them.

Chafing against the inferior roles she believed Warner Bros. was giving her, she sued the firm in 1943. It was, The Los Angeles Times noted, a "landmark lawsuit that altered the business of Hollywood forever" resulting in the collapse of the long-term contract system by which Hollywood operated. In her honor, it is referred to as "the De Havilland Law."

But she received little recognition for the other important political battle she fought and won‐ending the alliance of Communists and liberals in Hollywood. During WWII, the United States and the Soviet Union were allies in the war against fascism and liberals and Communists worked together to support the war effort and the Roosevelt administration.

...The break between the liberals and Communists finally came in a major speech delivered to HICAASP by Olivia de Havilland, who was also a member, at a Seattle rally in 1946.

It had been written for her by the Party's most prolific and highest-paid screenwriter, the legendary Dalton Trumbo, recently the subject of a Hollywood biopic in which he was played by Bryan Cranston. Urbane, witty, volatile and possessed of boundless energy, Trumbo was a larger-than-life eccentric who stayed up late into the night writing his screenplays while soaking in his bathtub.

He gave de Havilland the draft of his speech, in which she would tell the HICAASP audience in Seattle that Americans had to condemn "the drive of certain interests toward a war against the Soviet Union," and that the Truman administration's policy was one supporting union-busting, anti-Semitism and bigotry against racial minorities.

Without telling anyone in advance, de Havilland, horrified by the words Trumbo wanted her to mouth‐went to the podium, and substituted a speech of her own. In it she underlined the significant differences between those she termed genuine liberals and Hollywood Communists. From 1932 to 1945, she told the audience, a "coalition of all liberal and progressive forces" made up a sizable majority of the New Deal. But in the postwar era, "reactionary forces" have driven a wedge into the liberal coalition" and were trying to make it appear "that the great liberal movement is controlled by those who are more interested in taking orders from Moscow and following the so-called Party line than they are interested in making democracy work." To prove otherwise, she said, it was the duty of liberals to distance themselves openly from both Moscow and the American Communists.

"We believe in democracy," she told the crowd, "and not in Communism." She reminded them that the Communist Party had endorsed Roosevelt for re-election in 1944, and that he publicly repudiated that endorsement. Today, she acknowledged, "Communists frequently join liberal organizations. That is their right. But it is also our right to see that they do not control us, or guide us… or represent us."

She was brave in breaking ranks so publicly. Communists controlled the Screenwriter's Guild and were influential in the Screen Actors Guild as well, and were known to avoid giving roles to actors or scripts to writers whom they considered "fascist." Moreover, in breaking so publicly, she risked losing associates and friends who thought the Hollywood Reds were just "liberals in a hurry" and sincere anti-fascists‐many of whom would ostracize someone they considered to be a "Red-baiter."
Posted by: Woodrow || 07/27/2020 00:00 || Comments || Link || E-Mail|| [6495 views] Top|| File under:
DC Returns To "Work" ‐ And Online Pr0n Viewing Goes Up By 1,600%
[WashingtonExaminer] Online porn viewing in Washington, dormant since most offices closed in March, has started to spike as more workers have returned to their cubicles in the federal city.

According to one popular website, Stripchat, weekly users have gone from about 3,000 in Washington during the coronavirus shutdown to about 55,000.

In data shared with Secrets, the "highest daily marks in traffic" beginning on July 8 were during office hours, 10 a.m. to 4 p.m.

One detail he added: Washington visitors to the site "tend to keep up their patriotic spirit" by choosing U.S. models to chat with for their "midday pick-me-up."

Federal government and many private company computers have anti-porn filters. Uncle Sam put a ban on government employees watching pornography in the workplace in 2011, but there have been numerous reports and media stories about online porn use by government workers in the past three years.
Posted by: charger || 07/27/2020 00:00 || Comments || Link || E-Mail|| [6473 views] Top|| File under:
[BBC weeping] The gravedigger's truth: Hidden coronavirus deaths (in Somalia)
Fewer than 100 people have died of Covid-19 in Somalia, according to official figures.

But BBC Africa Eye has found that cemeteries are filling up fast in the country, whose healthcare system has been devastated by three decades of conflict. It's been looking into the reality of coronavirus in Somalia, following two young doctors in the fight of their lives.
Posted by: Skidmark || 07/27/2020 11:12 || Comments || Link || E-Mail|| [6469 views] Top|| File under:
Hurricane Hanna batters southern Texas
[APA.AZ] Hurricane Hanna has made landfall in southern Texas, with US officials warning of life-threatening storm surge, strong winds and heavy rains, APA reports citing BBC.

Governor Greg Abbott
... governor of Texas. Abbott is a Republican. His 2014 Dem opponent, state senatrix Wendy Davis, thought the absolute, most pressing, most important issue facing the state was abortion. Abbott beat the pantyhose off her. His 2018 opponent, Lupe Valdez didn't dwell too heavily on abortion, but she lost too...
issued a disaster declaration for 32 counties, saying the coronavirus (aka COVID19 or Chinese Plague)

...the twenty first century equivalent of bubonic plague, only instead of killing off a third of the population of Europe it kills 3.4 percent of those who notice they have it. It seems to be fond of the elderly, especially Iranian politicians and holy men...
outbreak would complicate the work of the emergency services.

Hanna made landfall on Padre Island on Saturday and is now battering the area between Corpus Christi and Brownsville.
Posted by: Fred || 07/27/2020 00:00 || Comments || Link || E-Mail|| [6478 views] Top|| File under:
Portugal on high alert as firefighters battle blaze
[APA.AZ] Portugal will go on high alert as more than 850 firefighters struggle to put out a fire sweeping across part of the country's central region on Sunday, with strong winds and high temperatures complicating efforts to tackle the blaze, APA reports citing

Rooters

.

The wildfire has been raging in the municipality of Oleiros since Saturday afternoon but it has spread to two neighbouring municipalities and has already forced the precautionary evacuation of a number of people.

A 21-year-old firefighter died in a road accident on Saturday evening while fighting the fire, and seven others

were maimed

, including one civilian.
Posted by: Fred || 07/27/2020 00:00 || Comments || Link || E-Mail|| [6474 views] Top|| File under:
China's Third Peak of Flooding This Year Hits Yangtze River
[Epoch Times] Since early June, heavy rain has hit the river basin area and large swathes of southern and central China. Floods and mudslides have been reported in over 27 provinces and regions.

To protect the cities, Chinese authorities opened dikes and dams to discharge overflowing stormwater from rivers and lakes into rural areas, which caused tens of millions to lose their homes.

By evening July 27, the peak will reach Three Gorges Dam, China's largest, according to the MWR.

In central Hubei Province, stormwater inundated cities. Especially in Jianshi county, Enshi city, flood waters reached into residential compounds.

In rural areas, the floods submerged houses and farms. In downtown Jianshi, the floods washed away cars and people's valuables. At least two people died and three were missing in Jianshi.

Authorities said the flooding in Hubei was the worst in over a hundred years.

As flooding overwhelmed Nanjing city in eastern China's Jiangsu Province, local authorities recently admitted that a state-run construction company, Jiangning Urban Construction, had dug into a dam located on the Yangtze River's tributary, the Qinhuai River, in order to build about ten restaurants and bars. The construction, which reached half the dam's height, has damaged the structure and could cause an embankment breach if the dam collapses.


Thanks for the gift...how's the restaurant coming?


Nanjing, downstream of the Yangtze, is home to roughly 10.31 million. Since early July, part of the city has been inundated by floodwaters. On July 18, the city reported that the flooding was at the highest level since records were kept in 1954.


The idea with flood control is to drain down the reservoirs in the off season, to allow for flood water. But, they'd rather make money generating electricity 24/7/365.




They are fooling themselves. Weds the monsoon starts centered about Chendu. (Upstream from Chongqing) Weather predictions call for 39" of rain in just 4 days over a 1000km diameter area. Put a fork in Yangtze China. Unless prayers are honored they are toast.


Excessive Rainfall in China: Three Gorges Dam and Other Yangtze River Dams Spill Water


Satellite photos at the link.

[SciTech Daily]The image at the top of this page shows water moving through the gates of Three Gorges Dam. Spanning a segment of the Yangtze River in central China's Hubei Province, the dam is 2300 meters long and stands 185 meters high. The second image shows the smaller Gezhouba Dam, located about 26 kilometers (16 miles) southeast from Three Gorges. This dam also appeared to have its spillway gates open.

According to the Three Gorges Corporation, the water level in the reservoir reached a record high flood season level of 164.18 meters on July 19. The previous high level reached during the flood season since the dam became fully operational in 2012 was 163.11 meters. The reservoir is designed to hold a maximum water level of 175 meters.
As of 26Jul 19:37 EDT the water level is 180.66 meters, less than five meters below the top of the dam: Current Level, and the flow is 48,400 cubic meters per sec, likely the maximum possible.


Posted by: KBK || 07/27/2020 00:00 || Comments || Link || E-Mail|| [6512 views] Top|| File under: Commies
Africa Subsaharan
Carvings from the Veldt
[American Rifleman] Now in its ninth printing (2019), this book is the first in a series of three books by Dave C. George that feature the art, history and artifacts of the Second Anglo-Boer War (1899-1902) in South Africa, all in relation to the history carved by an individual on the wooden stock of his firearm.

While the focus of the book is on the unique carvings on the stocks of 139 firearms, the author includes so much other information, through the expert use of associated images and artifacts, that each entry becomes a story in itself.
Posted by: M. Murcek || 07/27/2020 00:00 || Comments || Link || E-Mail|| [6470 views] Top|| File under:
Caribbean-Latin America
12º Batalhão realiza Operação Onipresença em Balneário Camboriú, Brasil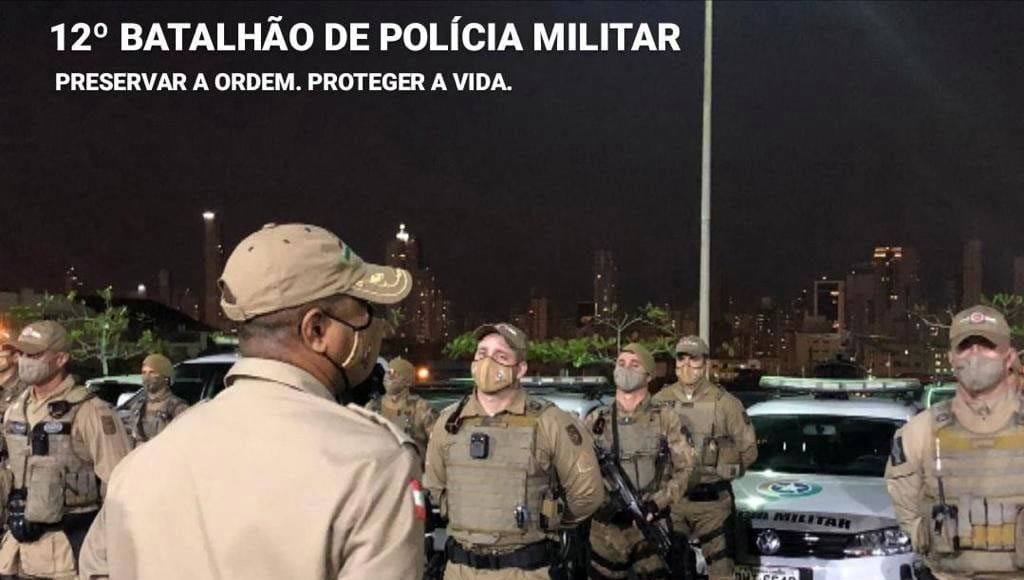 [Camboriu] (Em Portuguese: Na noite desta quinta-feira (23), a partir das 18h, a Polícia Militar iniciou a Operacão Onipresenca em Balneário Camboriú, com acões que perdurarão durante o final de semana. A operacão foi deflagrada com a presenca do Sr. Coronel PM Jofrey Santos da Silva, Comandante da 3ª RPM, e do Comandante do 12º BPM, Sr. Tenente-Coronel PM Daniel Nunes da Silva.)...

On Thursday night (23), starting at 18h, the Military Police started Operation Omnipresence in Balneário Camboriú, with actions that will last during the weekend. The operation was launched with the presence of Mr. Colonel PM Jofrey Santos da Silva, Commander of the 3rd RPM, and the Commander of the 12th BPM, Mr. Lieutenant-Colonel PM Daniel Nunes da Silva.

Operation Omnipresence aims to fight crime through police barriers, as well as saturate critical areas of the municipality, and all regions of Balneário Camboriú will be served. The policing actions will be carried out with the garrison of Radiopatrulha, the Tactical Patrol Squad (PPT), the Kennel and ROCAM.

The 12th Military Police Battalion emphasizes the importance of these operations in order to combat crime, as well as to prevent crimes.


Articles from Brazil per TW's request. This is interesting to USA because as Trump sends in Federal law enforcement to local municipalities, Brazil has been doing this for years, heavily. They are everywhere in Brazil. Thank you TW for the suggestion.




How exciting! I hope the operation is successful. Does Brazil have a resident jihadi contingent like the neighbouring Spanish speaking countries, or have they managed to keep their criminals away from Hezbollah, the Iranian Revolutionary Guard, and so forth?
Posted by: Ebbomoger Speaking for Boskone4589 || 07/27/2020 01:43 || Comments || Link || E-Mail|| [6468 views] Top|| File under:
Caucasus/Russia/Central Asia
Tens Of Thousands March In Russia During Second Week Of Anti-Putin Protests
Ummm... In Khabarovsk? They flock to Birobidzhan for the bright lights and excitement.


[ZH] Tens of thousands of Russians marched in the city of Khabarovsk over the arrest of a regional governor on charges of murder, in what is now the second week of protests against the Kremlin.


Governor Sergei Furgal was arrested July 9 and swiftly replaced after Russian President Vladimir Putin named an acting successor, according to TIME.

Protesters claim the charges against Furgal are unsubstantiated, and he should be allowed to stand trial at home. He stands accused of involvement in the murders of several businessmen in 2004 and 2005 when he was a businessman in the timber and metals industries - charges which he has denied.

"People are offended," said protester Dmitry Kachalin. "I think people take to the streets because their vote in the 2018 election was taken away."


Unlike Moscow, where police usually move quickly to disperse unsanctioned opposition protests, authorities haven't interfered with unauthorized demonstrations in Khabarovsk, apparently expecting them to fizzle out over time.

But daily protests, peaking at weekends, have gone on for two weeks, reflecting anger against what local residents see as Moscow's disrespect of their choice and simmering discontent with Putin's rule. Local officials' attempts to discourage people from joining the demonstrations by warning about the risk of coronavirus infection have been unsuccessful. -TIME

"We elected the governor and we want to be heard and decide ourselves what to do with him. Bring him here, and a fair and open trial will decide whether to convict him or not," said protester Anastasia Schegorina. "We had enough."

Furgal, a lawmaker on the nationalist Liberal Democratic Party ticket, won the gubernatorial election in 2018 despite the fact that he had refrained from campaigning, and publicly supported his rival who had the support of the Kremlin. His victory was a giant embarrassment to Putin's administration, United Russia, which has seen its control over the regional legislature slip over the past several years.

Furgal earned a reputation as a "people's governor," cutting his own salary, ordering the sale of an expensive yacht that the previous administration had bought and offering new subsidies to the population.

"We want to protect Furgal," said Evgenia Selina, who joined Saturday's protest. "If we hadn't elected him, he would have been living quietly with his family and working at the State Duma. He would have had a normal life." -TIME

Furgal's Putin-picked successor, Mikhail Degtyaryov, is also a member of the Liberal-Democratic Party, which was apparently done in an attempt to calm down locals over the change in management. He has thus far refused to address the protesters, and fled the city on Saturday for an inspection of the region.
Posted by: Frank G || 07/27/2020 00:00 || Comments || Link || E-Mail|| [6469 views] Top|| File under: Commies
Agricultural Warfare? People Are Receiving Mysterious Unsolicited Packages Of Seeds In The Mail From China
[ZeroHedge] Just when you thought tensions between the U.S. and China couldn't get any stranger in the midst of the ongoing global pandemic, Americans across the country are starting to report receiving unsolicited packages of different types of seeds that they didn't order - and don't know anything about - at their door. The return address on the packages is always from China.

The Washington State Department of Agriculture wrote about the phenomenon on their Facebook page on July 24, 2020 and said that the seeds are being shipping in packaging that identifies the contents as jewelry.

Similar advisories have been issued in Virginia, Utah, Kansas, Arizona and Louisiana.

"Unsolicited seeds could be invasive, introduce diseases to local plants, or be harmful to livestock," the post says.

Facebook users have been adding photos in the comments section of the post sharing photographs of seeds they have received from China. "It's not a joke. I got some the other day!!!" one user commented, stating that the package identified the contents as a "Rose flower stud earring".

"Look's like it's all across the country," stated an Indiana resident who also received seeds in the mail unsolicited.

At least 40 residents in Utah were said to have been mailed the unsolicited packages, according to the Daily Mail. The Kansas Department of Agriculture and the Arizona Department of Agriculture also addressed the phenomenon, as did the Louisiana Department of Agriculture and Forestry, who said:

"Right now, we are uncertain what types of seeds are in the package. Out of caution, we are urging anyone who receives a package that was not ordered by the recipient, to please call the LDAF immediately. We need to identify the seeds to ensure they do not pose a risk to Louisiana's agricultural industry or the environment."




This could be huge.



Posted by: Woodrow || 07/27/2020 00:00 || Comments || Link || E-Mail|| [6470 views] Top|| File under: Commies
Europe
Church volunteer confesses to setting French cathedral on fire
[Aljazeera] The lawyer of a volunteer at a Gothic cathedral in western France's Nantes town said he confessed to setting the building on fire that severely damaged its 17th-century organ and blew out stained glass.


Severely damaged? It was totally destroyed.


The 39-year-old accused, an asylum seeker from Rwanda


...over 90% Christian and 2% Muslim, so it probably was the spirit of mischief rather than jihad that made him do it, or possibly schizophrenia or drugs....

who has lived in France for several years, was arrested earlier this month after laboratory analysis determined that arson was the likely cause of the blaze, the local prosecutor's office said.


They gave him asylum, but no good deed goes unpunished....


"He bitterly regrets his actions ... My client is consumed with remorse," Chabert said.


Now I'll never get to see Californ-eye-a


"He admitted during his first appearance for questioning before the investigating judge that he set three fires in the cathedral: at the main organ, the smaller organ, and the electrical panel," Sennes told Presse-Ocean on Sunday.

While firefighters were able to contain the Nantes blaze after just two hours and save the cathedral's main structure, the famed organ, which dated from 1621 and had survived the French Revolution and World War II bombardment, was destroyed.


Like I said.



Posted by: KBK || 07/27/2020 00:00 || Comments || Link || E-Mail|| [6473 views] Top|| File under:
Who's in the News
32
[untagged]
11
Antifa/BLM
6
Commies
5
Sublime Porte
2
Hezbollah
2
Islamic State
2
Govt of Iran
2
Hamas
1
Houthis
1
Narcos
1
Taliban
1
Arab Spring
1
Boko Haram (ISIS)
1
Fatah
1
Govt of Iran Proxies
1
Govt of Iraq
1
Govt of Sudan
1
Govt of Syria
Bookmark
E-Mail Me
The Classics
The O Club
Rantburg Store
The Bloids
The Never-ending Story
Thugburg
Gulf War I
The Way We Were
Bio
Merry-Go-Blog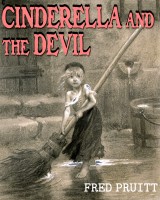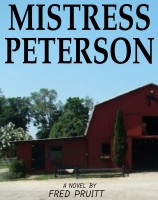 On Sale now!


A multi-volume chronology and reference guide set detailing three years of the Mexican Drug War between 2010 and 2012.

Rantburg.com and borderlandbeat.com correspondent and author Chris Covert presents his first non-fiction work detailing the drug and gang related violence in Mexico.

Chris gives us Mexican press dispatches of drug and gang war violence over three years, presented in a multi volume set intended to chronicle the death, violence and mayhem which has dominated Mexico for six years.
Click here for more information


Meet the Mods
In no particular order...


Steve White
Seafarious
Pappy
lotp
Scooter McGruder
john frum
tu3031
badanov
sherry
ryuge
GolfBravoUSMC
Bright Pebbles
trailing wife
Gloria
Fred
Besoeker
Glenmore
Frank G
3dc
Skidmark
Alaska Paul



Better than the average link...



Rantburg was assembled from recycled algorithms in the United States of America. No trees were destroyed in the production of this weblog. We did hurt some, though. Sorry.
44.200.175.255

Help keep the Burg running! Paypal: