-Lurid Crime Tales-
ER nurse beaten with cane in unprovoked attack inside Bronx subway station
Nutter or gangbanger out having a little fun?

[NYDAILYNEWS] An emergency room nurse heading home from her shift over the weekend was brutally beaten with a cane inside a Bronx subway station in an unprovoked attack, police said Monday.Irina Langdon, 53, was on the mezzanine in the 149th St.-Grand Concourse No. 4 line station about 11:45 p.m. on Saturday when a man attacked her without warning, cops said. He struck her multiple times with a cane in the head, arms and ribs.

Two Metropolitan Transportation Authority workers called 911, and Langdon was taken to the emergency room at Lincoln Hospital — where she had been working earlier in the night in the pediatric department. The attacker ran out of the station and is being sought by police.

Langdon's daughter Diana Lee, 23, said her mother was back at work Monday — but was shaken up by the assault.

"She definitely remembers the attack. I think her memory of how the guy looked was a little fuzzy because she was in shock," said Lee. "Now we're just trying to figure out a way to provide her with something she can use to keep herself safe. In New York, there are so many limitations. Taser, pepper spray — you're not allowed to use any of those."




Posted by: Fred || 07/07/2020 00:00 || Comments || Link || E-Mail|| [6460 views] Top|| File under:
At Least 70 Shot, 14 Dead by Sunday Night over July 4th Weekend in Chicago
[BREITBART] Over 70 people have been shot, at least 14 of them fatally, by Sunday night over the Fourth of July weekend in Mayor Lori Lightfoot

...the diminutive and vacuous Heronner da Mare of Chicago. When the corpse count rises she blames the guns, which are banned anyway...
's (D) reliably Democrat Chicago, aka The Windy City or Mobtown
...home of Al Capone, the Chicago Black Sox, a succession of Daleys, Barak Obama, and Rahm Emmanuel...
The Chicago Sun-Times reported that 74 were shot, 14 fatally, by 6:45 p.m. Central Time on July 5, 2020.

The Chicago Tribune reported the numbers as 80 shot, 17 fatally, by 5:29 p.m. July 5.

The fatalities included a seven-year-old Natalia Wallace, who was "shot in the head around 7 p.m. Saturday in the South Austin neighborhood while outside at a family gathering."

A 14-year-old boy was among four victims fatally shot later Saturday night in Englewood, and their deaths come one weekend after a one-year-old and ten-year-old were

rubbed out

in Lightfoot's Chicago.
Posted by: Fred || 07/07/2020 00:00 || Comments || Link || E-Mail|| [6468 views] Top|| File under:
North Carolina woman, 74, killed by gunsex on July 4th
[NYPOST] A 74-year-old North Carolina woman died after being struck by a bullet

had gun sex

in "celebratory gunfire" for July 4, according to police.Paulette Thorpe was raced to a hospital in Durham after being hit around 11 p.m. Saturday and was pronounced dead a short time later, Durham police said in a statement.

Durham Police Chief Cerelyn Davis slammed the "small few" who "chose to put our community at risk by carelessly firing guns into the air" during otherwise peaceful celebrations.

"Ms. Thorpe's death reminds us that we as a community must work together to prevent these senseless acts, so that no family suffers such a tragedy ever again," Davis said.

Durham police said there had been no arrests as of Monday morning and called it an "active investigation."


Posted by: Fred || 07/07/2020 00:00 || Comments || Link || E-Mail|| [6462 views] Top|| File under:
-Obits-
Country Music Hall of Fame member Charlie Daniels dies at 83
[NashvilleTennessean] Charlie Daniels, a member of the Country Music Hall of Fame who sang "The Devil Went Down to Georgia," recorded with Bob Dylan and was a vocal supporter of U.S. veterans, died Monday morning after suffering a hemorrhagic stroke. He was 83.

Daniels' death was confirmed by his publicist, Don Murry Grubbs. He is survived by his wife, Hazel, and son, Charlie Daniels Jr.

By the time the Charlie Daniels Band topped the charts with "Devil" in 1979, the instrumentalist, singer and songwriter had long established a remarkable, multifaceted career in Nashville. As a session musician, he played on three of Bob Dylan's albums — including the revolutionary "Nashville Skyline" — as well as recordings for Ringo Starr and Leonard Cohen.

He was a fixture of the touring circuit for the next 40 years, became a tireless advocate for servicemen and women, and entered the information age as one of country music's most outspoken conservative voices.

'WE WOULD FOLLOW HIM INTO BATTLE'
Born Oct. 28, 1936, in Wilmington, North Carolina, Charles Edward Daniels grew up inspired by church music and local bluegrass bands. He listened to Nashville's WSM and WLAC, which streamed country and R&B music from Music City all the way through Daniels' radio speaker in North Carolina.

Daniels merged those sounds in the mid-1950s to create rock band The Jaguars, which most notably recorded instrumental single "Jaguar," in Fort Worth, Texas, for national distribution via Epic Records. In Texas, he'd connect with producer Bob Johnston, who — years later — Daniels would credit with helping him find his way as a songwriter and sought-after session player in Nashville.

In 1964, Daniels and Johnston co-wrote "It Hurts Me," a single cut by Elvis Presley that proved the first victory in decades of songwriting success to come.
Posted by: 746 || 07/07/2020 00:00 || Comments || Link || E-Mail|| [6462 views] Top|| File under:
-Short Attention Span Theater-
American Judge Says He Is "Tentatively Inclined" To Reject Bayer's Monsanto Settlement
[ZeroHedge] As the EU's antitrust regulator announces another round of sweeping antitrust investigations into the big US tech behemoths. an American judge is apparently making noises about throwing out a major settlement involving German multinational pharma conglomerate Bayer. According to the settlement, which we reported on a few weeks ago when it was first announced, Bayer had agreed to pay $10 billion to settle thousands of lawsuits brought against it over its purchase of Monsanto, the American agrichemical giant that's best known for producing Roundup weed killer.

The lawsuits stemmed from evidence that glyphosate, one of the primary ingredients of Monsanto's Roundup, is actually carcinogenic. Which means that by marketing Roundup into ubiquity, even pairing it with genetically modified crop seeds allowing farmers to spray the stuff then simply forget about it since it wouldn't harm the crops.

A landmark California Court ruling handed down in 2017 found Bayer liable for the plaintiffs' cancers, since it now owned Monsanto. The mountain of litigation has weighed on Bayer's share price ever since, making the Monsanto acquisition one of the biggest blunders in the history of the storied German firm. The two sides have been in negotiations virtually ever since, until two weeks ago, when a majority of the plaintiffs agreed to a $10 billion settlement....

However, a minority of plaintiffs and their lawyers held out for a better deal, arguing that the $10BN settlement would preclude other victims from seeking compensation in the future. And now, apparently, a US judge agrees, and in an opinion filed on Monday, he is hinting at the possibility of striking down the proposed settlement, and forcing the two sides to start afresh.

....During the next round of talks, the plaintiffs would have much more leverage over Bayer, and would likely be able to negotiate a much more generous settlement.

That's bad news for Bayer shareholders, as one analyst explained to Bloomberg.

The judge's filing reinforces concerns from investors that Bayer's Roundup deal isn't enough to get it beyond the mountain of litigation, Alistair Campbell, an analyst at Liberum Capital, said in a note. While Bayer's market valuation is "deeply discounted" right now, that situation probably won't change until the company can convince the market that it's finally resolved the Roundup legal headache.

It's also a long-overdue move by an American court to hold a European company accountable for alleged abuses perpetrated in the US, after the EU has spent so much time nitpicking every little violation committed by Apple, Facebook, Amazon and Alphabet.


This should not be a game of tit-for-tat. The courts need to follow the law--on both sides of the pond.



Yahoo story here
Posted by: Clem || 07/07/2020 08:21 || Comments || Link || E-Mail|| [6464 views] Top|| File under:
Americans leave large cities for suburban areas and rural towns
[The Hill] A combination of the coronavirus pandemic, economic uncertainty, and social unrest is prompting waves of Americans to move from large cities and permanently relocate to more sparsely populated areas. The trend has been accelerated by technology and shifting attitudes that make it easier than ever to work remotely. Residents of all ages and incomes are moving in record numbers to suburban areas and small towns.

A perfect storm of factors makes the decision to leave major cities like New York very obvious. The dense nature of urban living and the lack of proper local government planning led to the coronavirus spreading five times faster in New York than the rest of the country. The city that never sleeps now resembles a ghost town in many areas after thousands of its wealthy and middle-class residents fled early in the pandemic.
Posted by: Besoeker || 07/07/2020 04:25 || Comments || Link || E-Mail|| [6463 views] Top|| File under:
-Signs, Portents, and the Weather-
Coronaplague Roundup


Egypt records below 1,000 daily coronavirus cases for first time since May
[AlAhram] Figures show 969 people nationwide have tested positive for the highly contagious virus over the past 24 hours while 79 others lost their lives.

Monday's figures bring the total number of confirmed cases since the outbreak in mid-February to 76,222 and the death toll to 3,422.

Egypt first recorded more than 1,000 cases a day on 28 May (1,127 cases) along with 29 fatalities.

The health ministry said on Monday that 512 patients were discharged after recovering from the virus, bringing the total number of recoveries to 21,238.

Since June, Egypt has moved towards a gradual reopening of its economy as part of a plan to "coexist" with the virus. The reopening comes amid expectations of recording lower numbers of cases by the second half of July.
Posted by: Fred || 07/07/2020 00:00 || Comments || Link || E-Mail|| [6482 views] Top|| File under:
-Land of the Free
You May NOT Dispute the Revealed Truth!
[Minneapolis Commie Media - Soviet of ABC] In a Facebook video Senator Scott Jensen (R-Chaska) said that he was notified by the state Board of Medical Practices that he is under investigation for allegedly spreading misinformation regarding death certificates in relation to the COVID-19 pandemic. They also say that he provided reckless advice as a physician by comparing COVID-19 to the flu.

Jensen has accused the state of inflating the number of deaths from COVID-19.

Posted by: Mercutio || 07/07/2020 05:45 || Comments || Link || E-Mail|| [6462 views] Top|| File under:
Mississippi Passes Law Banning Abortions Based on Race, Sex, Disability
[Free Beacon] Gov. Tate Reeves (R., Miss.) signed the Life Equality Act into law Wednesday, banning abortion on the basis of a fetus's race, sex, or disability in the state of Mississippi.

The bill, which makes sex-selective, race-selective, or disability-selective abortion a felony, passed Mississippi's state senate by a 33-11 vote and went to Reeves's desk after a concurrence from the state house. The law's language mentions sex-selective abortions and abortions targeting genetic abnormalities as examples of "modern-day eugenics."

"Sex-selection abortions are used to prevent the birth of a human being of the undesired sex. Its victims are overwhelming [sic] female," the law states.

It also states that pharmaceutical treatments, gene therapies, and prosthetic advances have provided disabled individuals with "much greater opportunities for survival and success than ever before."
Posted by: Besoeker || 07/07/2020 03:52 || Comments || Link || E-Mail|| [6465 views] Top|| File under:
Britain
Everyone should wear face coverings, says Royal Society
New Scientist via Instapundit


Everyone in the UK should wear a face covering, the president of the Royal Society has said. In a statement published today, Venki Ramakrishnan said people should have face coverings with them when they leave their home and should always wear them in crowded public spaces, "particularly indoors in enclosed public spaces where physical distancing is often not possible."

The Nobel prize-winning biologist also said that the UK is way behind other countries when it comes to wearing masks. "You only need to go on public transport, where they are supposed to be mandatory, to see how many people are ignoring this new rule," he said. "As we lift lockdown and people increasingly interact with each other we need to use every tool we have to reduce the risk of a second wave of infection," he said. Ramakrishnan said not wearing a face mask should be regarded as antisocial, and that the messaging on face coverings in the UK hasn't been strong or clear enough.

The comments came as an independent group of researchers convened by the Royal Society — called Data Evaluation and Learning for Viral Epidemics (DELVE) — published an updated report on mask wearing. The report says there is growing evidence supporting the use of masks in all circumstances where it isn't possible for people to stay more than one meter apart. This is in line with World Health Organization guidelines updated in June.


Posted by: g(r)omgoru || 07/07/2020 15:42 || Comments || Link || E-Mail|| [6475 views] Top|| File under:
Economy
ICE Says Foreign Students can take online courses from home
Forbes via Instapundit


U.S. Immigration and Customs Enforcement announced Monday that international students "may not take a full online course load and remain in the United States" during the fall 2020 semester, as schools and universities across the country consider how to reopen amid the coronavirus pandemic.


Higher education, as we know it, on the way out?
Posted by: g(r)omgoru || 07/07/2020 02:23 || Comments || Link || E-Mail|| [6465 views] Top|| File under:
U.S. manufacturing activity hits 14-month high
[

Rooters

] U.S. manufacturing activity rebounded in June, hitting its highest level in more than a year as the broader economy reopened, but rising COVID-19 infections threaten the recovery.

The Institute for Supply Management (ISM) said on Wednesday its index of national factory activity jumped to a reading of 52.6 last month from 43.1 in May. That was the strongest since April 2019 and ended three straight months of contraction.

A reading above 50 indicates growth in manufacturing, which accounts for 11% of the U.S. economy. Economists polled by

Rooters

had forecast the index rising to 49.5 in June.

The rebound in the ISM index was in tandem with improvements in regional manufacturing surveys and added to data on job growth, consumer spending and the housing market in suggesting that the economy had turned the corner after sliding into recession in February.
Posted by: trailing wife || 07/07/2020 01:32 || Comments || Link || E-Mail|| [6462 views] Top|| File under:
India-Pakistan
India, China agree to 'complete disengagement' from flashpoint Himalayan valley
[ENGLISH.ALARABIYA.NET] Chinese troops were seen removing structures from a Himalayan valley where they fought a deadly battle with Indian soldiers last month, Indian army sources said Monday, after high-level talks between the nuclear-armed neighbors.

Brutal hand-to-hand fighting in the Galwan Valley in Ladakh on June 15 left twenty Indian soldiers dead and sent tensions between the countries soaring. China has acknowledged it suffered casualties but has not given figures.

The two sides agreed on Sunday to "completely disengage" from the border flashpoint and ensure "a phased and stepwise de-escalation in the India-China border areas," India's foreign ministry said Monday.

For all the latest headlines follow our Google News channel online or via the app.

In a CCTV readout of the meeting, China's representative Foreign Minister Wang Yi said Beijing would "effectively defend its territorial sovereignty, while maintaining peace in the border areas."

Earlier, an Indian army source told AFP that China's People's Liberation Army soldiers were seen removing tents and structures in the Galwan Valley, and military vehicles were being moved back.

"Disengagement with the PLA has started as per agreed terms in the Corps Commanders' meeting," the source said, adding the Indian army was verifying how far back Chinese forces had withdrawn.

Posted by: Fred || 07/07/2020 00:00 || Comments || Link || E-Mail|| [6464 views] Top|| File under: Commies
Science & Technology
Spain: Largest Study To Date Finds Only 5% Of Population Had The Virus As Of Early May
Hot Air


The medical journal Lancet has published a new study looking at the seroprevalence of the coronavirus in Spain. The study used a large, nationwide sample of more than 61,000 people and gave them two different types of blood tests to determine if they had antibodies to the virus. Using the two tests in combination they came up with a "seroprevalence range," i.e. an estimate of the percentage of the entire population that has already had the virus. As of early May, the average in Spain was about 5 percent, though it varied substantially by region.

...In addition to the study itself, Lancet published a note explaining its significance. ...


In light of these findings, any proposed approach to achieve herd immunity through natural infection is not only highly unethical, but also unachievable. With a large majority of the population being infection naive, virus circulation can quickly return to early pandemic dimensions in a second wave once measures are lifted.


As was indeed the case in every place there restrictions were lifted


In addition, the geographical variability and the dynamic of weekly increasing seroprevalence rates during the early phase of the pandemic highlight that these studies are only snapshots in time and space, and reflect the circumstances of the period in which they were done. As we are still in the midst of an unprecedented global health crisis, such seroprevalence data will continue to be necessary for public health authorities to estimate exposure rates, especially in areas with little testing capacity for acute cases. If and when a vaccine is widely available, ongoing seroprevalence studies will be able to provide information about the extent and duration of vaccine-induced herd immunity.
Posted by: g(r)omgoru || 07/07/2020 04:23 || Comments || Link || E-Mail|| [6466 views] Top|| File under:
Complications from COVID-19 may depend on von Willebrand factor in the blood
[MedicalXpress] Anna Aksenova, a senior research associate at the Laboratory of Amyloid Biology at St Petersburg University, has advanced a hypothesis that the severe course of COVID-19 may be associated with the von Willebrand factor, one of the main components of the blood coagulation system. As the researcher suggests, the replication of the virus stimulates the development of microdamage on vessel walls. In its response to this, the body releases von Willebrand factor into the blood, trying to 'patch' possible holes. As a result, the risk of thromboses increases. It is with this clotting that a significant part of the deaths from COVID-19 are associated.

Nowadays, doctors throughout the world report that the novel coronavirus infection COVID-19 occurs in different people in completely different ways. Combinations of symptoms that are dissimilar, ranging from coughing to digestive disorders, make diagnosis difficult. Additionally, scientists and doctors still do not understand why people of the same age and with comparable health indicators can transmit the infection so differently from each other: some require ventilator support to stay alive, while others do not feel sick at all. One of the possible causes of this phenomenon may be a different level of von Willebrand factor (VWF) in the blood of patients.

"This protein is synthesized in endothelial cells and platelets, and its main function is to form a framework for platelet adhesion," explains Anna Aksenova. "To date, the way in which the level of VWF is regulated in the blood has not yet been fully studied. However, it is known to be stored in vascular endothelial cells in special organelles, where it secretes in the form of multimers. As soon as some damage to the vessel occurs, then in order to eliminate it, a cascade of blood coagulability is launched in the body, in which VWF takes an active part."
Continued on Page 49
Posted by: Bright Pebbles || 07/07/2020 00:00 || Comments || Link || E-Mail|| [6467 views] Top|| File under:
-PC Follies
Reddit Forced to Amend New Terms of Service After Carving Out Hate Speech Exemption Against Whites
[BigLeaguePolitics] Social media giant Reddit has been forced to amend their new terms of service after they were called out for their anti-white bias.

Quillette writer Colin Wright noted on Sunday that Reddit's new terms of service seemed to create an exemption that would allow for white people to be readily discriminated against on the platform.

"While the rule on hate protects such groups," the old terms read, referring to various whining victim groups, "it does not protect all groups or all forms of identity. For example, the rule does not protect groups of people who are in the majority or who promote such acts of hate."

After they were called out for their anti-white policies, Reddit changed their terms of service yet again. They made the policy on hate speech more vague, and less explicit, but still allowing for whites to be demonized on their platform.

"While the rule on hate protects such groups, it does not protect those who promote attacks of hate or who try to hide their hate in bad faith claims of discrimination," Reddit wrote in the new terms of service.

Big League Politics reported on how Reddit booted r/TheDonald off the platform earlier this week as they intensify their Orwellian crackdown against dissident voices:

Reddit is engaged in the Big Tech conspiracy to suppress conservative thought in the run up to this year's presidential election. They ought to lose their special government protections under Section 230 of the Communications Decency Act until they consistently respect the American values of freedom of speech and open expression.
Posted by: Shating Turkeyneck1016 || 07/07/2020 08:34 || Comments || Link || E-Mail|| [6461 views] Top|| File under:
CNN: 'Master Bedroom' Carries Racist Connotations
[BREITBART] CNN has determined that "master bedroom" carries racist connotations, as do several other commonly used terms and phrases, including "blacklist," "cakewalk," and the "peanut gallery."

The English language is fraught with words and phrases that carry racist connotations, say CNN's Scottie Andrew and Harmeet Kaur, both of whom presented the problematic terms in a piece published Monday.

Many of the phrases used are "so entrenched that Americans don't think twice about using them," they asserted.

"But some of these terms are directly rooted in the nation's history with chattel slavery. Others now evoke racist notions about Black people," they wrote, concluding that America's "reckoning with systemic racism" is "forcing a more critical look at the language we use."

"Master bedrooms" and "master bathrooms" were among the first phrases highlighted in CNN's analysis. In real estate, the terms are used to describe the largest bedroom and bathroom in the house. The pair noted that the term first appeared in a 1926 Sears catalog, "according to the real estate blog Trelora."

"It was a feature of a $4,398 Dutch colonial home, the most expensive in the catalog, referring to a large second floor bedroom with a private bathroom," they reported.

Notably, they admitted that the description "master bedroom" does not have a clear or direct tie to slavery.

"While it's unclear whether the term is rooted in American slavery on plantations, it evokes that history," Scottie and Kaur wrote.

Posted by: Fred || 07/07/2020 00:00 || Comments || Link || E-Mail|| [6463 views] Top|| File under:
President Trump Rips NASCAR's Bubba Wallace for Noose Hoax
[BREITBART] President Donald Trump

...the Nailer of NAFTA...
jumped to Twitter on Monday to slam NASCAR driver Bubba Wallace for not apologizing for claiming that someone had left a "noose" in his garage.Last month, track officials alerted NASCAR that what appeared to be a noose had been left hanging in the garage used by Bubba Wallace at the Talladega Superspeedway before the start of the later-postponed GEICO 500.

The report spurred the whole of the NASCAR community to stand up with Wallace in a show of force against racism. NASCAR even brought in the FBI to investigate the "crime."

But the FBI soon determined that the so-called "noose" was just a pull rope on a garage door and many of the garages had them. There was no noose, no crime, and no racism.

Now, on July 6, President Trump is wondering via Twitter if Wallace — NASCAR's only full-time black driver — has ever apologized to the NASCAR drivers and officials who supported him.

"Has @BubbaWallace apologized to all of those great NASCAR drivers & officials who came to his aid, stood by his side, & were willing to sacrifice everything for him, only to find out that the whole thing was just another HOAX?" Trump tweeted. "That & Flag decision has caused lowest ratings EVER!" the president tweeted on Monday.
Posted by: Fred || 07/07/2020 00:00 || Comments || Link || E-Mail|| [6490 views] Top|| File under:
Virginia Officials Order American Flag Removed from Construction Site
[BREITBART] An American flag was removed from a construction site in Richmond, Virginia, on Friday after officials claimed it was a potential target for protesters.

"Over the past month we've seen buildings and structures around Capitol Square vandalized and flags, dumpsters, a bus and other items set ablaze during demonstrations around the city," spokeswoman for the Virginia Department of General Services Dena Potter said in an email, according to the Hill.

"When we saw the flag, we were concerned that it could become a target, so we told the contractor to remove it," she continued.

However,


alcohol has never solved anybody's problems. But then, neither has milk...


the decision reportedly angered a subcontractor whose fireproofing company made the approximately one-story tall flag out of tarps, according to NBC 12.

In a Facebook post Thursday, Eric Winston of American Coatings Corp. shared a picture of the flag and said, "the straw just broke the camels back!"
Posted by: Fred || 07/07/2020 00:00 || Comments || Link || E-Mail|| [6488 views] Top|| File under:
Who's in the News
39
[untagged]
11
Antifa/BLM
6
Sublime Porte
5
Govt of Iran
3
Taliban
2
Islamic State
2
Commies
1
Hezbollah
1
Govt of Iran Proxies
1
Palestinian Authority
1
Fatah
1
Govt of Syria
Bookmark
E-Mail Me
The Classics
The O Club
Rantburg Store
The Bloids
The Never-ending Story
Thugburg
Gulf War I
The Way We Were
Bio
Merry-Go-Blog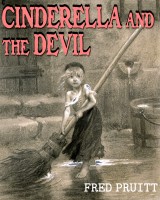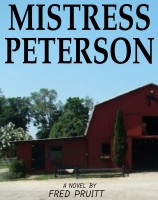 On Sale now!


A multi-volume chronology and reference guide set detailing three years of the Mexican Drug War between 2010 and 2012.

Rantburg.com and borderlandbeat.com correspondent and author Chris Covert presents his first non-fiction work detailing the drug and gang related violence in Mexico.

Chris gives us Mexican press dispatches of drug and gang war violence over three years, presented in a multi volume set intended to chronicle the death, violence and mayhem which has dominated Mexico for six years.
Click here for more information


Meet the Mods
In no particular order...


Steve White
Seafarious
Pappy
lotp
Scooter McGruder
john frum
tu3031
badanov
sherry
ryuge
GolfBravoUSMC
Bright Pebbles
trailing wife
Gloria
Fred
Besoeker
Glenmore
Frank G
3dc
Skidmark
Alaska Paul



Better than the average link...



Rantburg was assembled from recycled algorithms in the United States of America. No trees were destroyed in the production of this weblog. We did hurt some, though. Sorry.
34.239.170.169

Help keep the Burg running! Paypal: