-Lurid Crime Tales-
Father arrested for playing with daughter in park, citing coronavirus restrictions
In an incident caught on video, a former Colorado State Patrol trooper said he was handcuffed in front of his 6-year old daughter on a near-empty softball field Sunday by Brighton police officers enforcing social distancing rules. The department apologized Tuesday afternoon, calling the incident an "overreach by our police officers."


Threatening a family for not breaking a law, one of the family being a little girl. Explicitly stating that they were going to arrest the guy in front of his little daughter in order to illegally coerce a desired behavior. Three cops in the picture, and they called back to the station for guidance, too. All on the same wavelength, not one of them had the common sense to figure out beforehand or during the event that everything about this is just wrong, including potentially exposing the family to CV and, more importantly (to the city anyway) the city to a lawsuit. Way to serve the people! I've spoken to police, and in my experience they know what they can and cannot do, and what they can usually get away with. Major problem here.


Matt Mooney, 33, told ABC News he walked with his wife and daughter from their home to a nearby park Sunday to play softball.

"We're just having a good time, not near anybody else. The next closest person is at least 15 feet away from me and my daughter at this point," Mooney told ABC News.

Police arrived soon after, Mooney said, telling him and others in the area to leave because the park was closed.

Mooney said he told officers that he was familiar with the posted rules and believed he and his family were in compliance and practicing proper social distancing. He said he refused to provide his identification when officers asked for it because he had not broken any law.

"Well, they didn't like that idea. They then proceeded to make a threat against me saying, 'If you don't give us your identification, if you don't identify yourself, we're going to put you in handcuffs in front of your 6-year-old daughter.'"

Mooney said officers handcuffed him and placed him in a patrol car for about 10 to 15 minutes while they phoned a supervisor for guidance. The incident was captured on cellphone footage by former Brighton City Councilman Kirby Wallin.

"Yeah, it's Sunday and the Brighton police are apparently arresting a dad for throwing a ball to his daughter," Wallin is heard saying on the video.

In a statement, the Brighton Police Department said it was "deeply sorry" for the incident and is conducting an internal investigation.

"While the investigation sorts through the different versions of what took place by witnesses who were at the park, it is evident there was an overreach by our police officers," the statement said. "It is imperative that we improve communication with our front line first responders so they are up to date on the latest rules in place regarding COVID-19 for addressing public safety."

Mooney, who said he's hired an attorney and is considering legal action against the city, declined to comment on the apology.

The former state patrol trooper, who now runs a construction company, said officers eventually let him go without issuing a citation.


Mooney said his 6-year-old daughter was scared to see her father placed in handcuffs, but said she learned a valuable lesson.

"She's learned that our constitutional rights are something worth standing up for," Mooney said. "She got to witness a violation of civil rights. She got to witness an unlawful order by the police."

In addition, Mooney said none of the officers were wearing protective gear, although he saw a face mask hanging from an officer's belt.

"They could very simply be asymptomatic, not even know they're sick, and now I've been exposed. My daughter's been exposed; my wife's been exposed," said Mooney.
Posted by: gorb || 04/08/2020 14:02 || Comments || Link || E-Mail|| [6513 views] Top|| File under:
Chicago Back in da Shootin' Bidness
[Fox32Chicago] Seven people were killed and 14 more were wounded Tuesday in shootings across Chicago, making it the most violent day of 2020 so far as temperatures reached summer-like levels for the first time this year.
Posted by: Bobby || 04/08/2020 11:41 || Comments || Link || E-Mail|| [6483 views] Top|| File under:
Man Allegedly Spits and Coughs on Supermarket Produce, Gets Punched in the Face and Tackled
[Red State] - It's a crazy time, and some weird things are happening at the supermarket.

Case in point: In Kingston, Massachusetts, a 65-year-old man was accused of coughing and spitting on produce.

...the "extremely aggressive" shopper tried to hit the employee.

Subsequently, he said, the employee punched the dude in the face.

Soon after, the guy was "tackled by a group of bystanders."

In the video, multiple men are pinning the suspect, facedown. One of them shouts, "Don't try and get up!"
Posted by: g(r)omgoru || 04/08/2020 02:04 || Comments || Link || E-Mail|| [6481 views] Top|| File under:
-Signs, Portents, and the Weather-
Landlord Mario Salerno Gives Nearly 200 Struggling NYC Tenants Free Rent
[RedState] I've previously touched on the good deeds being done in light of the nation's viral crisis, and here's a great one.

In Brooklyn, amid business closures, layoffs, and reduced hours, a landlord is waiving rent for his tenants for the entire month of April.

Speaking with EWTN News Nightly's Colm Flynn, Mario Salerno talked about his decision to give a free month's stay to approximately 200 people.

Here's what he had to say:

"I told them not to worry, not to panic. We're going through some very tough times with this monster disease. I would waive all the rent for the month of April."
Posted by: Besoeker || 04/08/2020 02:27 || Comments || Link || E-Mail|| [6535 views] Top|| File under:
Senator Rand Paul is recovered and volunteering at Bowling Green Hospital
[Lexington Herald Leader] Wearing a smile, a beard and a doctor's smock, Kentucky U.S. Sen Rand Paul posted on his Twitter page Tuesday that he no longer has the coronavirus and is volunteering at a Bowling Green hospital.

"I appreciate all the best wishes I have received. I have been retested and I am negative.," Paul said. "I have started volunteering at a local hospital to assist those in my community who are in need of medical help, including coronavirus patients. Together we will overcome this!"

Paul, a Bowling Green Republican and an ophthalmologist, announced March 22 that he tested positive for COVID-19.Se
Posted by: Besoeker || 04/08/2020 02:13 || Comments || Link || E-Mail|| [6480 views] Top|| File under:
COVID-19 stops the unstoppable - Foggy Bottom suspends H-1B program
[Breitbart] The State Department's temporary suspension of visa processing has stopped the inflow of H-1B foreign visa workers into American white-collar jobs while the Chinese coronavirus crisis drives up United States jobless claims to more than ten million.

In a given year, more than 100,000 foreign workers are brought to the U.S. on the H-1B visa and are allowed to stay for up to six years. There are about 650,000 H-1B visa foreign workers in the U.S. at any given moment.

Americans are often laid off in the process and forced to train their foreign replacements, as highlighted by Breitbart News. More than 85,000 Americans annually potentially lose their jobs to foreign labor through the H-1B visa program.

On March 20, the State Department issued a memo announcing that U.S. embassies and consulates would cancel routine visa processing. The memo means thousands of H-1B visas that would have usually been issued to primarily Indian male nationals have been halted, at least temporarily.

"In response to significant worldwide challenges related to the COVID-19 pandemic, the Department of State is temporarily suspending routine visa services at all U.S. Embassies and Consulates," the memo notes.
Posted by: Besoeker || 04/08/2020 01:01 || Comments || Link || E-Mail|| [6585 views] Top|| File under:
Coronavirus Roundup: Pastor who decried 'hysteria' dies after attending Mardi Gras

[NEWS.YAHOO] Pastor Landon Spradlin wasn't worried about coronavirus (aka COVID19 or coronavirusChinese Plague)

...the twenty first century equivalent of bubonic plague, only instead of killing off a third of the population of Europe it kills 3.4 percent of those who notice they have it. It seems to be fond of the elderly, especially Iranian politicians and holy men...
when he went to New Orleans to preach during Mardi Gras. A month later he was dead.

"He loved to laugh. He loved to play guitar. He played guitar even when he wasn't supposed to," says Jesse Spradlin of her father, Landon.

"He was just the best man in the world."

One day when this is all over, the wife and five children of Pastor Landon Spradlin hope to hold a large celebratory memorial for him.

For now they have had to make do with a funeral at which there were just a handful in attendance, including the blues guitarist who played at the graveside.

A little over a month ago, Pastor Spradlin, who was 66, drove with his wife Jean the 900 miles (1500 km) from their home in Virginia to Louisiana for Mardi Gras.

He viewed the festivities as an opportunity, through music, to save the souls of some of the hundreds of thousands of people that would attend.

He was joined by two of his daughters who came over from Texas.


'A lot of pain.'NY has biggest 1-day jump in virus deaths
[APNEWS] New York state reported 731 new COVID-19 deaths Tuesday, its biggest jump since the start of the outbreak, dampening some of the cautious optimism officials have expressed about efforts to stop the spread of the virus.

The state's

corpse count

grew to 5,489.

The alarming surge in deaths comes as new hospital admissions have dropped on average over several days, a possible harbinger of the outbreak finally leveling off. Gov. Andrew Cuomo
said the death tally is a "lagging indicator" that reflects the loss of critically ill people hospitalized earlier.
VA and Bureau of Prisons are buying hydroxychloroquine
[NEWS.YAHOO] Two major federal agencies are stocking up on hydroxychloroquine, a longtime anti-malarial medication touted by President Trump as a potential "game changer" in the coronavirus (aka COVID19 or Chinese Plague)

...the twenty first century equivalent of bubonic plague, only instead of killing off a third of the population of Europe it kills 3.4 percent of those who notice they have it. It seems to be fond of the elderly, especially Iranian politicians and holy men...
pandemic, amid experts' warnings that its use for COVID-19 is risky and unproven.

Federal contracting records show the U.S. Department of Veterans Affairs and the U.S. Bureau of Prisons have placed emergency orders for more than $250,000 of hydroxychloroquine sulfate tablets from private suppliers over the last two weeks, with both agencies apparently planning to use the drug to treat COVID-19, the disease caused by the novel coronavirus.
New York coronavirus deaths: Most had these underlying illnesses
[USATODAY] The majority of New York's more than 4,700 deaths due to coronavirus (aka COVID19 or Chinese Plague)

...the twenty first century equivalent of bubonic plague, only instead of killing off a third of the population of Europe it kills 3.4 percent of those who notice they have it. It seems to be fond of the elderly, especially Iranian politicians and holy men...
were among men, and 86% of all deaths were among people who had underlying illnesses, such as hypertension and diabetes, new state data shows.

The statistics released late Monday offered the latest glimpse into how the rapidly spreading virus has impacted New York and made it the epicenter for COVID-19 in the nation.

Of the 4,758 deaths in New York since the first on March 14, 61% were men and 39% were women, the state Department of Health reported on its new data portal.

In addition, 63% of the deaths were among those age 70 and older, while 7% of the cases were those 49 and younger.

And 4,089 of those who died had at least one other chronic disease, the records showed:

The leading underlying illness was hypertension, which showed up in 55% of the deaths.


Next was diabetes, which was diagnosed in 1,755 deaths, or about 37% of the cases.


Other top illnesses found in those who died from coronavirus were hyperlipidemia; coronary artery disease; renal disease and dementia.

Sweden Paves Way For Potential Lockdown As Deaths Approach 500
[BREITBART] Sweden, which has some of the lightest anti-coronavirus (aka COVID19 or Chinese Plague)

...the twenty first century equivalent of bubonic plague, only instead of killing off a third of the population of Europe it kills 3.4 percent of those who notice they have it. It seems to be fond of the elderly, especially Iranian politicians and holy men...
restrictions in Europe, is paving the way for new laws that could lead to a nationwide lockdown, as the number of deaths approaches 500.

Authorities announced that as of Monday, Sweden, which has a population of 10.2 million and has pursued a light-touch approach to lockdown so far, has a total of 7,206 confirmed coronavirus cases and 477 deaths. As a result, the government is preparing to increase its own power to potentially lock down the country later this month.

Social Minister Lena Hallengren of the Social Democrats stated that the current legislation under the Infection Protection Act does not give the government sufficient power to order lockdown measures similar to those already in place in countries like

La Belle France

or the UK, Aftonbladet reports. In comparison to the United Kingdom or Germany where public gatherings of more than two are banned, in Sweden groups of up to 50 are allowed to congregate presently.






600 people have been killed and 3,000 left in hospital in Iran after they drank neat alcohol in the mistaken belief it cures coronavirus



Two courtesy of g(r)omgoru:

Trump says 110,000 ventilators will be added in coming weeks
New York City stockpiled ventilators for a pandemic, only to later auction them off


Really? How utterly fascinating. Under which mayor did this happen to happen?


Appeals court allows Texas to ban most abortions during coronavirus pandemic

US Department of Defense give 1 million masks to IDF for coronavirus use
[Jpost] The masks were procured from China and shipped to Israel in order that the IDF can begin using them within days.


I'm not sure why this is our job...


Trump threatens to defund WHO as US coronavirus deaths surge past 12,800
[IsraelTimes] New York City records over 4,000 total fatalities, surpassing toll on 9/11; UK's Johnson in stable condition in 2nd night in ICU; 65,000 flee Wuhan as China lifts 11-week lockdown.

Land border between China and Russia closing after new virus cases found
[IsraelTimes] China and Russia are closing their land border and river port near Vladivostok following the discovery of 59 confirmed cases of the new coronavirus among Chinese citizens returning home via the crossing.
Posted by: Fred || 04/08/2020 00:00 || Comments || Link || E-Mail|| [6511 views] Top|| File under:
Wuhan, China body bags twitching, screaming heard from furnaces
[Breitbart] Locals in Wuhan, where the Chinese coronavirus pandemic originated, have heard screams coming from funeral home furnaces, and some treated in hospitals say they saw workers put living coronavirus patients in body bags, Radio Free Asia (RFA) reported on Monday.

RFA noted that it could not independently verify that the Chinese Communist Party was burning coronavirus patients alive, nor has the Communist Party confirmed or denied the rumors. Yet the rumors persist that, to make room for new patients in Wuhan's overcrowded hospitals, medical staff chose older patients less likely to survive the infection and shipped them to incinerators while they were still alive and conscious.

RFA quoted a source "close to the funeral industry" identified only as Ma who said that he had heard reports of "people restrained and forced into body bags when they were still moving."

"Some people are saying that ... there are video clips of screams coming from funeral homes, from inside the furnaces ... which tells us that some people were taken to the funeral homes while they were still alive," Ma added.

Ma also noted the existence of video testimony from an anonymous older woman who had been treated at a Wuhan hospital, presumably for Chinese coronavirus.

"One old lady was saying that they put one guy into ... a body bag when he wasn't even dead yet, and took him off to the crematorium because there was no way of saving him," Ma told RFA.
Posted by: Besoeker || 04/08/2020 00:00 || Comments || Link || E-Mail|| [6529 views] Top|| File under: Commies
Africa Subsaharan
U.N. Staffer Brings Coronavirus to South Sudan
It's a tradition. What was it they brought to Haiti that time?

[BREITBART] South Sudan's first confirmed case of coronavirus (aka COVID19 or Chinese Plague)

...the twenty first century equivalent of bubonic plague, only instead of killing off a third of the population of Europe it kills 3.4 percent of those who notice they have it. It seems to be fond of the elderly, especially Iranian politicians and holy men...
infection was identified on Sunday as a 29-year-old Dutch woman who works for the United Nations


...an organization conceived in the belief that we're just one big happy world, with the sort of results you'd expect from such nonsense...


. Local and U.N. officials said they were attempting to track down everyone she came in contact with during her five weeks in the country.

The chief of the U.N. mission to South Sudan, David Shearer, said 150 people who arrived on the last flights into Juba International Airport two weeks ago were placed in quarantine, with "several dozen" still isolated as a precaution, although none of them have displayed symptoms of the disease.

President Salva Kiir imposed a curfew in South Sudan last week and closed many venues that typically attract large crowds, including churches and mosques. According to Vice President Riek Machar, South Sudan has 11 million residents but only four ventilators at present. The country also has several crowded and unhealthy refugee camps with thousands of inhabitants left over from the long Sudanese civil war.


Posted by: Fred || 04/08/2020 00:00 || Comments || Link || E-Mail|| [6549 views] Top|| File under:
Caucasus/Russia/Central Asia
Man Arrested for Allegedly Starting Radioactive Fire at Chernobyl
[BREITBART] Police in Kyiv announced on Monday they have arrested a 27-year-old man for deliberately starting a huge fire in the Exclusion Zone around the decommissioned nuclear plant at Chernobyl, scene of the world's worst nuclear accident in 1986.

The forest fire erupted on Saturday near the uninhabited village of Vladimirovka, located inside the thousand-square-mile Exclusion Zone, and spread to cover more than 50 acres. Firefighters reported a substantial spike in radiation levels due to the blaze, notching over 2.3 microsieverts per hour when the normal background level in the area is about 0.14.

Over a hundred firefighters and several aircraft were dispatched to fight two separate blazes as fears mounted the radiation spike would reach inhabited towns or even the Ukrainian capital city of Kyiv, which is about 60 miles from Chernobyl. As of Tuesday morning, no radiation threat to inhabited areas had been detected.

Radiation in the Exclusion Zone spikes during fires because some pockets of plant life are still irradiated from the Chernobyl disaster, so the smoke and ash produced when it burns contains radioactive particles. Ecological inspection chief Yegor Firsov noted there have been persistent problems with arson in the area and denounced such practices as "barbaric."

Police said the man accused of starting the blaze is a resident of the village of Rahivka who said he decided to set a pile of garbage and grass on fire "for fun." He has not been formally charged yet but could face fines plus up to five years in prison if convicted of destroying forestry. Some Ukrainian

politician

s believe the penalty should be substantially increased to discourage people from starting fires near the Exclusion Zone.


Posted by: Fred || 04/08/2020 00:00 || Comments || Link || E-Mail|| [6543 views] Top|| File under:
Cyber
BlackBerry uncovers China-backed hacking campaign
Golly — they've just been attacking on all fronts for years!

[Kitchener.ctvnews] BlackBerry Ltd. says it has uncovered how China-backed hackers have been able to extract data from many of the world's servers for a decade without being noticed.


Not noticed or just not named, shamed, and punished?

BlackBerry executive Eric Cornelius says the hackers have been skilful in disguising some of their software tools to appear like advertising software that poses a low-level security risk.

Cornelius says the tactics give the hackers the ability to extract information from huge amounts of valuable data on web servers using the Linux operating system.

He says the hacker tools aren't new but were mostly overlooked because most cybersecurity efforts are focused on mass market operating systems such as Microsoft Windows and Google Android.

BlackBerry says in a 44-page report that five separate groups with links to the Chinese government have been targeting Linux systems for a decade.

The federal government's Canadian Centre for Cyber Security says it works with partners to monitor and deal with potential threats but it doesn't comment on specific incidents.
Posted by: trailing wife || 04/08/2020 01:02 || Comments || Link || E-Mail|| [6478 views] Top|| File under: Commies
Home Front: Politix
Folks question why Fauci cheered using drug for MERS coronavirus in 2013… but now he's skeptical
[BizPacReview] It's been found that seven years ago, Dr. Anthony Fauci expressed that he was encouraged by lab tests involving a combination of drugs that included hydroxychloroquine in antiviral experiments on a SARS-like coronavirus that had emerged at the time. Some observers are seeing that as puzzling.

Fauci, NIAID director and current Coronavirus Task Force rock star, has long been widely looked to as the nation's ultimate authority on infectious diseases. As such, his record and history of public comments are especially subject to scrutiny and critiques at a time such as the current societal upheaval sweeping the globe.

An ongoing point of contention being amplified by the media is Fauci's cautious present-day perspective on the use of hydroxychloroquine as a treatment for COVID-19, while so many others are eager to embrace the encouraging indicators of its potential effectiveness against today's novel coronavirus.

The Fox News hosts directed Fauci's attention to a recent Sermo poll of more than 6000 physicians in 30 countries in which 37 percent rated HCQ as the "most effective therapy" in treating the novel coronavirus.

"We don't operate on how you 'feel,'" Fauci commented, pointing out that the survey measured feelings or opinions. "We operate on what evidence is and data is."

"Fox & Friends" also played a clip of Dr. Mehmet Cengiz Öz directly asking for Fauci's thoughts about HCQ's promise as suggested in a "Chinese study from Wuhan, reflecting statistically significant improvement in recovering from fever, from cough, and from pneumonia as well."

"That was not a very robust study," Fauci replied. "It is still possible that there is a beneficial effect, but the study that was just quoted, on a scale of strength of evidence, that's not overwhelmingly strong. It's an indication, a hint of it."

He added: "So although there is some suggestion that there is a benefit there, I think we've got to be careful that we don't make that majestic leap to assume that this is a knockout drug. We still need to do the kinds of studies that definitively prove that any intervention, not just this one, but any intervention is truly safe and effective."

"But when you don't have that information," the doctor added, "it's understandable, and I grant that … it's understandable why people may want to take something anyway, even with the slightest hint of it being effective, and I have no problem with that."

The 79-year-old Fauci has served as the director of the National Institute of Allergy and Infectious Diseases (NIAID) since 1984, having served under six U.S. presidents, beginning with Ronald Reagan.
Posted by: Clem || 04/08/2020 00:00 || Comments || Link || E-Mail|| [6490 views] Top|| File under:
The pandemic 'sugar pill' hospital executives sold the Trump administration in 2018
[JustTheNews] In a survey released 18 months ago, 86 percent of hospital administrators reported they were prepared for an infectious outbreak. They were not.

As a new flu season was approaching in fall 2018, the U.S. Department of Health and Human Services inspector general issued a report telling the Trump administration there was good news on the pandemic front: Long-struggling hospitals had fortified their preparedness for an infectious disease outbreak.

Just a few short years after 71% of American hospital executives warned they were ill-prepared for a disease outbreak like the 2014 Ebola virus, 86% were reporting they were prepared and ready, the department's inspector general declared.
Continued on Page 49
Posted by: Clem || 04/08/2020 00:00 || Comments || Link || E-Mail|| [6515 views] Top|| File under:
India-Pakistan
Kasur man allegedly kills 6-year-old daughter over maltreatment by wife
[DAWN] A minor girl was found dead in Punjab's Kasur district on Tuesday, allegedly killed by her father over maltreatment by his wife. District Police Officer (DPO) Kasur Zahid Nawaz Marwat said that the police received reports about the body of a minor girl lying in the fields in Chunian.

When police reached the spot, they were divided into several teams including those that interviewed the victim's family and neighbours, those that collected data about child abuse in the area, and a geo-fencing team, according to Marwat.

He added that the human intelligence team quickly gathered information and their data matched with the information technology (IT) record available with the police pointing to the involvement of the victim's father.

The police then arrested the six-year-old's father who confessed to the crime, Marwat said.

According to the police, the father was allegedly an addict and killed his daughter to take "

Dire Revenge

" from his wife for mistreating him.
Posted by: Fred || 04/08/2020 00:00 || Comments || Link || E-Mail|| [6488 views] Top|| File under:
International-UN-NGOs
Trump hints at cutting WHO funding over coronavirus handling
[FOXNEWS] President Trump suggested Tuesday that he might consider cutting funding for the World Health Organization over its handling of the coronavirus (aka COVID19 or Chinese Plague)

...the twenty first century equivalent of bubonic plague, only instead of killing off a third of the population of Europe it kills 3.4 percent of those who notice they have it. It seems to be fond of the elderly, especially Iranian politicians and holy men...
crisis and alleged role in helping China downplay the severity of the outbreak.

"The W.H.O. really blew it. For some reason, funded largely by the United States, yet very China centric. We will be giving that a good look. Fortunately I rejected their advice on keeping our borders open to China early on. Why did they give us such a faulty recommendation?" he tweeted.


Posted by: Fred || 04/08/2020 00:00 || Comments || Link || E-Mail|| [6481 views] Top|| File under:
Science & Technology
Trump signs executive order to support moon mining, tap asteroid resources
Space.com via Instapundit


The water ice and other lunar resources that will help the United States establish a long-term human presence on the moon are there for the taking, the White House believes.

President Donald Trump signed an executive order today (April 6) establishing U.S. policy on the exploitation of off-Earth resources. That policy stresses that the current regulatory regime ‐ notably, the 1967 Outer Space Treaty ‐ allows the use of such resources.

This view has long held sway in U.S. government circles. For example, the United States, like the other major spacefaring nations, has not signed the 1979 Moon Treaty, which stipulates that non-scientific use of space resources be governed by an international regulatory framework. And in 2015, Congress passed a law explicitly allowing American companies and citizens to use moon and asteroid resources.

The new executive order makes things even more official, stressing that the United States does not view space as a "global commons" and sees a clear path to off-Earth mining, without the need for further international treaty-level agreements.
Posted by: g(r)omgoru || 04/08/2020 00:03 || Comments || Link || E-Mail|| [6516 views] Top|| File under:
Home Front: Culture Wars
US appeals court rules in favor of Trump's plan to resume executions
Multi-tasking.

[Jpost] The Trump administration's effort to resume federal executions got a boost on Tuesday from a U.S. appeals court, which tossed a district judge's injunction that blocked four death penalty

sentences from being carried out.
The 2-1 ruling by a three judge panel of the U.S. Court of Appeals for the District of Columbia Circuit could pave the way to the Justice Department carrying out the first execution of federal death row inmates since 2003, although other issues remain to be litigated.

The two judges in the majority, Greg Katsas and Neomi Rao, were both appointed to the bench by Republican President Donald Trump

...Oh, noze! Not him!...
. The dissenting judge, David Tatel, was appointed by Democratic President Bill Clinton
...former Democratic president of the U.S. Bill was the second U.S. president to be impeached, the first to deny that oral sex was sex, the first to have difficulty with the definition of the word is...
The court concluded that U.S. District Judge Tanya Chutkan was wrong to find in her November ruling that a law called the Federal Death Penalty Act requires the federal government to follow all execution protocols in the state where the execution is set to take place. The two judges in the majority differed on what aspects of state rules the federal government have to follow.

The judges left unresolved separate claims brought under different federal laws, which the district judge will now address when the case returns to her.

In December, the Supreme Court rejected a Trump administration request to intervene in the case at an early stage to allow the executions to proceed.

Most executions in the United States have been carried out by states rather than the federal government, which has been hindered by protracted litigation over the drugs used in lethal injection executions.

The inmates scheduled for execution by lethal injection all were convicted in federal courts of murder. They are Daniel Lee, Wesley Purkey, Alfred Bourgeois and Dustin Honken.
Posted by: trailing wife || 04/08/2020 03:06 || Comments || Link || E-Mail|| [6494 views] Top|| File under:
Who's in the News
38
[untagged]
9
Commies
5
Arab Spring
4
Sublime Porte
3
Govt of Iraq
3
Govt of Iran
3
Govt of Iran Proxies
2
Taliban
2
Islamic State
1
Tin Hat Dictators, Presidents for Life,
1
al-Shabaab (AQ)
1
Jaish-e-Mohammad
1
Tablighi Jamaat
Bookmark
E-Mail Me
The Classics
The O Club
Rantburg Store
The Bloids
The Never-ending Story
Thugburg
Gulf War I
The Way We Were
Bio
Merry-Go-Blog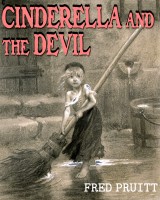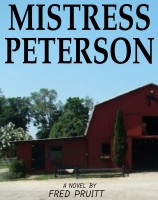 On Sale now!


A multi-volume chronology and reference guide set detailing three years of the Mexican Drug War between 2010 and 2012.

Rantburg.com and borderlandbeat.com correspondent and author Chris Covert presents his first non-fiction work detailing the drug and gang related violence in Mexico.

Chris gives us Mexican press dispatches of drug and gang war violence over three years, presented in a multi volume set intended to chronicle the death, violence and mayhem which has dominated Mexico for six years.
Click here for more information


Meet the Mods
In no particular order...


Steve White
Seafarious
Pappy
lotp
Scooter McGruder
john frum
tu3031
badanov
sherry
ryuge
GolfBravoUSMC
Bright Pebbles
trailing wife
Gloria
Fred
Besoeker
Glenmore
Frank G
3dc
Skidmark
Alaska Paul



Better than the average link...



Rantburg was assembled from recycled algorithms in the United States of America. No trees were destroyed in the production of this weblog. We did hurt some, though. Sorry.
18.208.126.232

Help keep the Burg running! Paypal: