FBI: 'Bad Wig Bandit' bank robbery suspect arrested after trying to enter Fort Benning
[American Mil News] The FBI said Tuesday that a suspect in a string of bank robberies, including incidents earlier this year in Gastonia and Belmont, is in custody in Georgia.

The FBI earlier dubbed the suspect the Bad Wig Bandit, as the man wore a series of outlandish wigs in each incident.

Patrick Alexander, 30, was taken into custody Monday after federal officers said he attempted to enter a military installation at Fort Benning, Georgia.
Posted by: Besoeker || 04/07/2020 10:19 || Comments || Link || E-Mail|| [123 views] Top|| File under:
Hypergenius Man arrested after bragging 'we don't give a f--k about coronavirus' during party
[NYPOST] A dense Ohio dipshit man livestreamed a massive party while defiantly declaring "We don't give a f‐k about this coronavirus (aka COVID19 or Chinese Plague)
...the twenty first century equivalent of bubonic plague, only instead of killing off a third of the population of Europe it kills 3.4 percent of those who notice they have it. It seems to be fond of the elderly, especially Iranian politicians and holy men...
" ‐ only to be arrested over the weekend for flouting social-distancing rules, police said.

"This is how we do it in my city, man," Rashaan Davis, 25, brags in the 11-minute video, shot Friday night in Cincinnati


...I've heard that Cincinnati is full of idiots, but for some reason none of them have been introduced to me...

and later posted to YouTube. "We don't give a f‐k about this coronavirus. This is how we celebrate our coronavirus."

He was busted Saturday afternoon and charged with a misdemeanor for violating Gov. Mike DeWine's "stay at home" order amid the pandemic, according to a police report authorities posted to Facebook.

"[Davis] narrates a video of himself and others openly defying the orders, causing even greater risk of contamination during this national health crisis," a criminal complaint says. "At the time of his arrest, there were over 55 thousand views of his post."

Cincinnati police recommended a high bond ‐ or none at all ‐ until Davis can appear before a judge because of his "complete disregard for public safety."


Posted by: Fred || 04/07/2020 00:00 || Comments || Link || E-Mail|| [173 views] Top|| File under:
Body of Maeve Kennedy Townsend recovered, search for her son to continue
(Reuters) - The body of Maeve Kennedy Townsend, the granddaughter of the late Robert F. Kennedy, was recovered on Monday evening and the search for her son will continue, the Maryland Natural Resources Police said.

The daughter of former Maryland Lieutenant Governor Kathleen Kennedy Townsend, 40, and her son, Gideon McKean, 8, went missing on Friday after drifting out into the Chesapeake Bay on a canoe.


You'd think the Kennedys would have learned an aversion to watersports


Charles County Dive and Rescue, one of the agencies searching for them, located Townsend's body in about 25 feet of water, 2.5 miles (4 km) south of her mother's residence in Shady Side, Maryland, where the canoe was launched.

The Maryland Natural Resources Police said it would resume the operation on Tuesday to search for Townsend's son.
Posted by: Besoeker || 04/07/2020 03:34 || Comments || Link || E-Mail|| [279 views] Top|| File under:
100 Vanderbilt Students Suffer Chinese Virus Symptoms After Campus Parties
[BREITBART] A report published this week by

Rooters

claims that a group of more than 100 Vanderbilt University students that ignored concerns about the Wuhan coronavirus (aka COVID19 or Chinese Plague)

...the twenty first century equivalent of bubonic plague, only instead of killing off a third of the population of Europe it kills 3.4 percent of those who notice they have it. It seems to be fond of the elderly, especially Iranian politicians and holy men...
pandemic were responsible for spreading it to their home communities after leaving campus.

According to a report by

Rooters

, a group of Vanderbilt students that ignored directives from their university about the Wuhan coronavirus may have spread it to their local communities. The report claims that the students refused to shut down their social gatherings. Now, 107 students from Vanderbilt University claim to be experiencing coronavirus symptoms.
Posted by: Fred || 04/07/2020 00:00 || Comments || Link || E-Mail|| [223 views] Top|| File under:
Two Pandas At An Empty Zoo Under Coronavirus Quarantine Finally Boned After 10 Years Together
[Buzzfeed] You're not the only one feeling horny in coronavirus lockdown.

If being quarantined during the coronavirus pandemic has you feeling a little horny, you're not alone.

Two giant pandas at a Hong Kong zoo mated successfully on Monday for the first time in almost 10 years together at the park.

Staff at the Ocean Park theme park and zoo announced female Ying Ying and male Le Le, both 14, finally sealed the deal around 9 a.m. local time after showing signs that they had entered their hormonal estrous cycle, or mating cycle, in late March.

Giant pandas are notoriously bad at breeding, at least in captivity, so news of the bonking bears had staff thrilled.

"Since Ying Ying and Le Le's arrival in Hong Kong in 2007 and attempts at natural mating since 2010, they unfortunately have yet to succeed until this year upon years of trial and learning," said Michael Boos, executive director of zoological operation and conservation. "The successful natural mating process today is extremely exciting for all of us, as the chance of pregnancy via natural mating is higher than by artificial insemination."

Images released by the park, which has been empty of visitors since Jan. 26 due to the coronavirus outbreak, show the black-and-white beaus embracing and doing the deed.

Zoo staff noticed that last month that Ying Ying had begun spending more time in the water, while Le Le was leaving scent markings around his habitat as he looked for his panda paramour ‐ both apparently signs that the bears were feeling a little more randy than usual.

Vets at the zoo have been monitoring the pair closely and will continue to do so in the hopes that Ying Ying is expecting.

"If successful, signs of pregnancy, including hormonal level fluctuations and behavioral changes may be observed as early as late June, though there is always a chance that Ying Ying could experience a pseudo-pregnancy," said Boos.

"We hope to bear wonderful pregnancy news to Hong Kongers this year," he added, "and make further contributions to the conservation of this vulnerable species."

According to the zoo, a panda's gestation period ranges between 72‐324 days, but the pregnancy can only be detected by an ultrasound about two weeks before birth.

Reacting to the news, people on social media were both happy for the bears ‐ and jealous.
Posted by: Beavis || 04/07/2020 00:00 || Comments || Link || E-Mail|| [247 views] Top|| File under:
The Bureau of Prisons Just Bought a Ton of Hydroxychloroquine
[Daily Beast] A debate may be raging inside the White House about the efficacy of an anti-malaria drug to treat the novel coronavirus, but the Trump administration isn't waiting for a resolution. Two federal agencies have already placed purchase orders for the drug.

The Department of Veterans Affairs and the Justice Department's Bureau of Prisons have both reported purchases of hydroxychloroquine since March 26, according to federal procurement records.

The Department of Veterans Affairs purchased $40,000 in hydroxychloroquine sulfate tablets from the pharmaceutical company McKesson, and another $168,000 from the Colorado-based generic drug distributor Golden State Medical Supply. Procurement records for both list them as "emergency" purchase orders to deal with the coronavirus outbreak.

The Bureau of Prisons' purchase order does not mention the coronavirus. But the $60,000 purchase of hydroxychloroquine sulfate tablets from the company Premium Rx National came on March 31‐in the midst of a worsening outbreak at the federal correctional facilities that the bureau oversees and days before President Trump announced that he was stockpiling millions of pills of the drug. It appears to be the first time that the BOP has purchased the drug.

Neither the VA nor BOP responded to requests for additional information about the purchases, and how, or whether, they would be used in the near-term to treat coronavirus patients.
Posted by: Besoeker || 04/07/2020 08:17 || Comments || Link || E-Mail|| [214 views] Top|| File under:
51 Recovered (Coronavirus) Patients Test Positive Again
[TheSun] FEARS have been raised that the coronavirus may be able to remain in the body and "reactivate" later after 51 recovered patients tested positive again.

The patients, from the city of Daegu, South Korea, had all spent time in quarantine while recovering from the virus, but were diagnosed again within days of being released.

South Korea has been among the most successful countries globally in controlling the outbreak, using strict quarantining and widespread testing to slow its spread of the virus.

The number of new cases being diagnosed each day in the country is now at levels last seen as the pandemic was getting underway in February.

The 51 cases were identified as part of a study conducted in Daegu, the epicentre of the outbreak in South Korea, by a team of epidemiologists from the Centers for Disease Control and Prevention.

The center said it did not believe the patients had been reinfected, but that the virus had remained at undetectable levels in their cells and later "reactivated".

The claim runs contrary to the bulk of current evidence about how the virus works.

Speaking to MailOnline, Paul Hunter, an infectious diseases professor at the University of East Anglia, said: "I agree that these will not be reinfections but I do not think these will be reactivations.

"Personally I think the most likely explanation is that the clearance samples were false negative."

Coronavirus patients are typically required to test negative twice before being allowed to leave quarantine.

Where this happens and they are later found to be infected, it is thought to be much more likely that the negative tests gave the wrong result.

The tests currently available produce an incorrect results roughly one in five times.

It is currently thought that coronavirus patients will remain immune from the disease in at least the medium-term once they have recovered.

Scientists have said previous reports of people becoming reinfected are concerning, but that much more evidence needs to be collected before conclusions can be drawn.

Speaking in February, Mark Harris, Professor of Virology at the University of Leeds, said: Clearly we need more information about these patients, such as were there underlying medical conditions or a change in circumstances that might have allowed the virus to escape immune control?

Posted by: Phomoper Lumplump4826 || 04/07/2020 05:18 || Comments || Link || E-Mail|| [237 views] Top|| File under:
Mysterious Heart Damage, Not Just Lung Troubles, Befalling COVID-19 Patients
[Kaiser Health News] While the focus of the COVID-19 pandemic has been on respiratory problems and securing enough ventilators, doctors on the front lines are grappling with a new medical mystery.

In addition to lung damage, many COVID-19 patients are also developing heart problems ‐ and dying of cardiac arrest.

As more data comes in from China and Italy, as well as Washington state and New York, more cardiac experts are coming to believe the COVID-19 virus can infect the heart muscle. An initial study found cardiac damage in as many as 1 in 5 patients, leading to heart failure and death even among those who show no signs of respiratory distress.

That could change the way doctors and hospitals need to think about patients, particularly in the early stages of illness. It also could open up a second front in the battle against the COVID-19 pandemic, with a need for new precautions in people with preexisting heart problems, new demands for equipment and, ultimately, new treatment plans for damaged hearts among those who survive.

"It's extremely important to answer the question: Is their heart being affected by the virus and can we do something about it?" said Dr. Ulrich Jorde, the head of heart failure, cardiac transplantation and mechanical circulatory support for the Montefiore Health System in New York City. "This may save many lives in the end."

VIRUS OR ILLNESS?
The question of whether the emerging heart problems are caused by the virus itself or are a byproduct of the body's reaction to it has become one of the critical unknowns facing doctors as they race to understand the novel illness. Determining how the virus affects the heart is difficult, in part, because severe illness alone can influence heart health.

"Someone who's dying from a bad pneumonia will ultimately die because the heart stops," said Dr. Robert Bonow, a professor of cardiology at the Northwestern University Feinberg School of Medicine and editor of the medical journal JAMA Cardiology. "You can't get enough oxygen into your system and things go haywire."

But Bonow and many other cardiac specialists believe a COVID-19 infection could lead to damage to the heart in four or five ways. Some patients, they say, might be affected by more than one of those pathways at once.

Doctors have long known that any serious medical event, even something as straightforward as hip surgery, can create enough stress to damage the heart. Moreover, a condition like pneumonia can cause widespread inflammation in the body. That, in turn, can lead to plaque in arteries becoming unstable, causing heart attacks. Inflammation can also cause a condition known as myocarditis, which can lead to the weakening of the heart muscle and, ultimately, heart failure.

But Bonow said the damage observed in COVID-19 patients could be from the virus directly infecting the heart muscle. Initial research suggests the coronavirus attaches to certain receptors in the lungs, and those same receptors are found in heart muscle as well.

INITIAL DATA FROM CHINA
In March, doctors from China published two studies that gave the first glimpse at how prevalent cardiac problems were among patients with COVID-19 illness. The larger of the two studies looked at 416 hospitalized patients. The researchers found that 19% showed signs of heart damage. And those who did were significantly more likely to die: 51% of those with heart damage died versus 4.5% who did not have it.

Patients who had heart disease before their coronavirus infections were much more likely to show heart damage afterward. But some patients with no previous heart disease also showed signs of cardiac damage. In fact, patients with no preexisting heart conditions who incurred heart damage during their infection were more likely to die than patients with previous heart disease but no COVID-19-induced cardiac damage.

It's unclear why some patients experience more cardiac effects than others. Bonow said that could be due to a genetic predisposition or it could be because they're exposed to higher viral loads.
Posted by: Phomoper Lumplump4826 || 04/07/2020 05:13 || Comments || Link || E-Mail|| [920 views] Top|| File under:
Coronavirus patients rush to join studies of Gilead drug
[AP] The new coronavirus made Dr. Jag Singh a patient at his own hospital. His alarm grew as he saw an X-ray of his pneumonia-choked lungs and colleagues asked his wishes about life support while wheeling him into Massachusetts General's intensive care unit.

When they offered him a chance to help test remdesivir, an experimental drug that's shown promise against some other coronaviruses, "it did not even cross my mind once to say 'no,'" said Singh, a heart specialist.

Coronavirus patients around the world have been rushing to join remdesivir studies that opened in hospitals in the last few weeks.

Interest has been so great that the U.S. National Institutes of Health is expanding its study, which has nearly reached its initial goal of 440 patients. The drug's maker, California-based Gilead Sciences, is quickly ramping up its own studies, too.
Posted by: Besoeker || 04/07/2020 03:24 || Comments || Link || E-Mail|| [148 views] Top|| File under:
Virus pain easing in Spain,

Italia

; UK braces for bleak days
[AlAhram] A week ago, emergency rooms and intensive care wards in Spain and

Italia

were overflowing with woozy, coughing coronavirus (aka COVID19 or Chinese Plague)

...the twenty first century equivalent of bubonic plague, only instead of killing off a third of the population of Europe it kills 3.4 percent of those who notice they have it. It seems to be fond of the elderly, especially Iranian politicians and holy men...
patients and literally buzzing with breathing machines.

So many died that Barcelona crematories have a waiting list of up to two years, forcing some people to bury loved ones temporarily in cemeteries with the expectation of exhuming them for cremation later on.
Continued on Page 49
Posted by: trailing wife || 04/07/2020 01:55 || Comments || Link || E-Mail|| [182 views] Top|| File under:
Coronaplague update: Norway under control - reproduction rate below 1
Medical group endorses anti-malarial drug treatment for coronavirus patients
[NYPOST] America's major medical society specializing in the treatment of respiratory diseases has endorsed using hydroxychloroquine for seriously ill hospitalized coronavirus (aka COVID19 or Chinese Plague)

...the twenty first century equivalent of bubonic plague, only instead of killing off a third of the population of Europe it kills 3.4 percent of those who notice they have it. It seems to be fond of the elderly, especially Iranian politicians and holy men...
patients.

The American Thoracic Society issued guidelines Monday that suggest COVID-19 patients with pneumonia get doses of the anti-malaria drug.

"To prescribe hydroxychloroquine (or chloroquine) to hospitalized patients with COVID-19 pneumonia if all of the following apply: a) shared decision-making is possible, b) data can be collected for interim comparisons of patients who received hydroxychloroquine (or chloroquine) versus those who did not, c) the illness is sufficiently severe to warrant investigational therapy, and d) the drug is not in short supply," the Thoracic Society said.

Nearly 3,000 new NYC coronavirus cases overnight, total approaches 68,000
[NYPOST] Nearly 3,000 more New Yorkers were diagnosed with the coronavirus overnight Sunday into Monday, with an additional three succumbing to the contagion, City Hall statistics show.

As of 9:30 a.m. Monday, there were 67,820 confirmed cases in the five boroughs, with 2,475 now dead, as compared to 64,955 and 2,472, respectively, on Sunday evening.

The toll continued to mount as City Councilman Mark Levine (D-Manhattan) said the Big Apple may be forced to temporarily bury its dead in public parks.

Queens remains the hardest-hit borough, with 22,767 confirmed cases, followed by Brooklyn with 18,215, according to City Hall.

The Bronx has the third-most diagnoses (13,397), followed by Manhattan (9,624) and Staten Island (3,780).

Gov Cuomo Wants More HCQuine Since Tests Show Promise
[LegalInsurrection] Democratic New York Gov. Andrew Cuomo said during his daily briefing that he wants President Donald Trump's administration to increase the hydroxychloroquine because tests at New York hospitals show promise.


this will be extremely painful for CNN to report



Cuomo raises fine for not social distancing to $1,000
[NYPOST] ALBANY — New Yorkers must maintain social-distancing discipline until the coronavirus is defeated, Gov. Andrew Cuomo said Monday — or face a fine now doubled to $1,000. The governor doubled down on the punishment for violating the rules in public as he announced the state's shutdown would continue until at least April 29.

"Frankly, there has been a laxness on social-distancing, especially over this past weekend," said Cuomo told reporters during his daily press briefing at the state Capitol. "That is just wholly unacceptable."

A visibly-irked Cuomo went off as spring weather has tempted cooped up New Yorkers out of self-imposed isolation — to the risk of themselves and their neighbors.

"If you get infected [or] you infect someone else [or] you go to an emergency room, you put a burden on all sorts of other people who you don't know and who, frankly, you don't have the right to burden with your irresponsibility," he said.

'Well, I'm Upset' - Dr. Oz Vents After NY Governor Cuomo Shuts Down His Study on Hydroxychloroquine for Early Treatment of Coronavirus
[GatewayPundit]
Dr. Oz: Well the trial that I was helping with at my institution was shut down when the governor banned the use of hydroxychloroquine for prescription use for outpatients. And I was trying to see if it could prevent, well there was a prevention trial that was approved, but I was trying to see if it could actually treat early disease and replicate what has been done in China and in France. Unfortunately, those trials have been held back. I don't know of a trial in New York State. I have been searching for the one that has been spoken about... I spoke this morning to the famous French Infectious Disease specialist Didier Raoult, he's the one who's actually been pioneering the hydroxychloroquine with azithromycin, it's not published yet, but he shared the results of his first thousand patients who have been on that protocol. Seven people died. They were all older and frail individuals. That is lower than what you would expect from people who have been admitted to the hospital. And he's had 20 got to the ICU, again lower than I would expect... Well, I'm upset because I wanted to do the trial. Also I wanted it to be legal in my state for a doctor to talk to a patient about the COVID-19 and treat them as they saw appropriate.

Boris Johnson taken to ICU
[BBC] Prime Minister Boris Johnson has been moved to intensive care in hospital after his coronavirus symptoms "worsened", Downing Street has said. Mr Johnson has asked Foreign Secretary Dominic Raab to deputise "where necessary", a spokesman added.

The prime minister, 55, was admitted to St Thomas' Hospital in London with "persistent symptoms" on Sunday. The spokesman said he was moved on the advice of his medical team and is receiving "excellent care".

A statement read: "Since Sunday evening, the prime minister has been under the care of doctors at St Thomas' Hospital, in London, after being admitted with persistent symptoms of coronavirus.

"Over the course of this afternoon, the condition of the prime minister has worsened and, on the advice of his medical team, he has been moved to the intensive care unit at the hospital."

It continued: "The PM is receiving excellent care, and thanks all NHS staff for their hard work and dedication."

Mexican Coronavirus Cases Spike 21% over Weekend
[BREITBART] Mexican health officials saw a 21 percent jump in new cases of Coronavirus (COVID-19) in a span of two days, leading to a total of 2,143 since the pandemic first arrived in the country. Officials are warning the public "the toughest" part is yet to come.Mexico's Undersecretary of Health Hugo Lopez Gatell revealed the newest statistics in a nightly news conference from Mexico City. Currently, Mexico has 2,143 confirmed cases and 94 fatalities directly related. Health officials also revealed they are looking at 5,209 test cases.

Corrected fake news! Trump celebrates after German politician backtracks accusation that the US diverted a shipment of masks that were en route to Berlin police
[Daily Mail, where America gets its news]
Berlin senator Andreas Geisel had claimed the masks had been taken by the US


He also said they were ordered from American company 3M for the police


The claims have been debunked by the US and 3M said it received no order


Qatar confirms it has detected 228 new cases of the #COVID_19 coronavirus
[PUBLISH.TWITTER]


Coronavirus death toll in #Iran rises to 3,739 as the total number of confirmed cases in the country reaches 60,500
[PUBLISH.TWITTER]

Norway Says It Has Virus Outbreak 'Under Control'
[AnNahar] Norway's government said Monday it considered the coronavirus outbreak to be "under control" in the country. It said the reproduction rate of the disease -- the number of new people infected by each patient with the virus -- had fallen to 0.7. That was down from 2.5 when containment measures such as closing public spaces and banning sports and cultural events were introduced in mid-March.

Denmark to ease restrictions next week after coronavirus lockdown
[Jpost] Denmark plans to reopen day care centers and schools on April 15 as a first step to gradually relax a three-week lockdown to curb the spread of the new coronavirus, the country's prime minister said on Monday. The Nordic country, which was one of the first in Europe to shut down, has seen the number of coronavirus-related hospitalisations and deaths stabilize over the past week.

It is now trying to balance the need to keep its population safe and the economic risks of a deep recession, tough decisions that many other governments around the world have lying ahead of them.

Global Coronavirus Death Toll Tops 70,000
[AnNahar] The new coronavirus has killed more than 70,000 people across the globe, the majority in Europe, according to an AFP tally Monday at 1100 GMT.

Out of a total of 70,009 killed in the pandemic, 50,215 are in Europe, according to figures compiled from official government data and the World Health Organization. Italy is leading the global death toll with 15,877 fatalities, followed by Spain with 13,055, the United States with 9,648 and France with 8,078.



Deutsche Welle is liveblogging the pandemic today here. Yesterday's liveblog can be accessed at the bottom of the page at the link.
Posted by: Fred || 04/07/2020 00:00 || Comments || Link || E-Mail|| [344 views] Top|| File under:
My self Isolation
No link. As seen around the internet.

My Self-Isolation Quarantine Diary

Day 1 ‐ I Can Do This!! Got enough food and wine to last a month!
Day 2 ‐ Opening my 8th bottle of Wine. I fear wine supplies might not last!
Day 3 ‐ Strawberries: Some have 210 seeds, some have 235 seeds. Who Knew??
Day 4 ‐ 8:00pm. Removed my Day Pajamas and put on my Night Pajamas.
Day 5 ‐ Today, I tried to make Hand Sanitizer. It came out as Jello Shots!!
Day 6 ‐ I get to take the Garbage out. I'm So excited, I can't decide what to wear.
Day 7 ‐ Laughing way too much at my own jokes!!
Day 8 ‐ Went to a new restaurant called "The Kitchen". You have to gather all the ingredients and make your own meal. I have No clue how this place is still in business.
Day 9 ‐ I put liquor bottles in every room. Tonight, I'm getting all dressed up and going Bar hopping.
Day 10 ‐ Struck up a conversation with a Spider today. Seems nice. He's a Web Designer.
Day 11 ‐ Isolation is hard. I swear my fridge just said, "What the hell do you want now?"
Day 12 ‐ I realized why dogs get so excited about something moving outside, going for walks or car rides. I think I just barked at a squirrel.
Day 13 ‐ If you keep a glass of wine in each hand, you can't accidently touch your face.
Day 14 ‐ Watched the birds fight over a worm. The Cardinals lead the Blue Jays 3‐1.
Day 15 ‐ Anybody else feel like they've cooked dinner about 395 times this month?
Posted by: Beavis || 04/07/2020 00:00 || Comments || Link || E-Mail|| [309 views] Top|| File under:
Caucasus/Russia/Central Asia
Chernobyl radiation levels spike dramatically as forest fires burn in exclusion zone
More on yesterday's report.

Dear 2020,

Please stop.

Thank you,
Humanity
[NBCNews] Radiation levels in the Chernobyl exclusion zone spiked 17 times over the normal background reading on Sunday, the head of Ukraine's ecological watchdog said Sunday, as forest fires blazed some 20 kilometers into the Chernobyl disaster area.

"There is bad news," ecological inspection chief Yegor Firsov wrote in a Facebook post from the closed Chernobyl region. "At the center of the fire, radiation levels are high [...] readings are 2.3, when the normal level is 0.14."

Firsov's post included a video of a geiger counter, a device used to measure radiation levels.

According to Firsov, the alarming jump in radioactivity was only found in the center of the fire. In a later post on Sunday, he wrote that nuclear specialists had charted no increase to radiation levels in the capital Kyiv, located just 100 kilometers from the Chernobyl exclusion zone.

Ukrainian authorities said that the fire, which engulfed an area of more than 100 hectares (250 acres) over the weekend, was likely caused by human negligence. Firsov said that the blaze was likely the result of someone setting fire to grass, which then spread to trees.

A Ukrainian Emergency Services Ministry statement on August 6 said that the fire in the Chernobyl exclusion zone has been extinguished with the help of more than 100 firefighters, 26 vehicles, and one Mi-8 helicopter.

Radiation levels in the zone are within normal limits, the statement said.

Posted by: Beavis || 04/07/2020 00:34 || Comments || Link || E-Mail|| [195 views] Top|| File under:
China-Japan-Koreas
Wuhan: reports living but terminal patients sent to crematoria
[Breitbart] Locals in Wuhan, where the Chinese coronavirus pandemic originated, have heard screams coming from funeral home furnaces, and some treated in hospitals say they saw workers put living coronavirus patients in body bags, Radio Free Asia (RFA) reported on Monday....the man was weak but was still breathing when medical workers bound his head and then his hands and feet, which were still moving..., noting that she also lamented that the hospital where she received care had no other treatments available for coronavirus patients besides oxygen. In the West, doctors have begun experimenting with several drug mixtures, one of which; a combination of antibiotics and hydroxychloroquine, a drug used to treat lupus and malaria; has generated optimism in American hospitals.

The woman said she felt older patients at the hospital were treated "like dead dogs."


They'd eat them if that were the case
Posted by: lord garth || 04/07/2020 15:27 || Comments || Link || E-Mail|| [149 views] Top|| File under:
Government
Navy Secretary resigns
[USA Today] WASHINGTON ‐ Acting Navy secretary Thomas Modly was forced to resign after he mishandled the firing of the captain of the COVID-19-stricken USS Theodore Roosevelt, sources with knowledge of the decision have confirmed.

Modly offered to resign, according to a Capitol Hill source, and Defense secretary Mark Esper accepted, according to a Defense staffer, neither of whom were authorized to speak publicly.

Modly survived his initial decision to fire Capt. Brett Crozier after the aircraft carrier's skipper, whose leaked email to Navy officials showed him pleading for help as the coronavirus swept through the Roosevelt's 4,800-member crew. Gen. Mark Milley, the chairman of the Joint Chiefs of Staff, and Adm. Mike Gilday, the chief of naval operations, voiced support for Modly's move.

But Modly's decision to fly to Guam to visit sailors and explain his decision in a profanity-laced speech proved to be his undoing. He apologized Monday for his speech.

Modly had disparaged the former captain of the USS Theodore Roosevelt, calling him "too naive or too stupid" to command the stricken aircraft carrier before issuing a remarkable apology taking back the insults.


Should've kept his mouth shut. He's guilty of the same indiscretion he relieved the Captain over
Posted by: Besoeker || 04/07/2020 16:13 || Comments || Link || E-Mail|| [198 views] Top|| File under:
Home Front: Politix
Wisconsin's Supreme Court orders primary to proceed as planned on Tuesday
(Reuters) - The Wisconsin Supreme Court put the state's chaotic presidential primary back on track, ruling on Monday that Democratic Governor Tony Evers cannot postpone in-person voting to June despite the coronavirus crisis.

Evers had moved earlier in the day to postpone the primary election from Tuesday until June 9, citing health risks from the coronavirus pandemic, but Republicans quickly filed a legal challenge in the state Supreme Court.

In a separate lawsuit brought by the Wisconsin Republican Party, the U.S. Supreme Court voted 5-4 to overturn a federal judge's decision extending the time for absentee voting until next week, meaning only absentee ballots postmarked by Tuesday will be counted.

The legal action means Wisconsin voters will head to the polls on Tuesday to vote in the primary, as well as state and local elections, despite orders to stay at home and a ban on public gatherings to limit exposure to the virus, which has killed more than 10,000 people nationwide and infected more than 350,000.



Related: Free Beacon - Wisconsin Governor Stops In-Person Voting on Eve of Election, Prompting GOP Court Challenge
Posted by: Besoeker || 04/07/2020 02:58 || Comments || Link || E-Mail|| [152 views] Top|| File under:
Israel-Palestine-Jordan
BDS founder: Israel-invented virus vaccine would be OK for boycotters to use
[IsraelTimes] Omar Barghouti


...one of a long list of members of the Barghouti clan who have prosecuted the war against Israel for over a generation, both politically and as terrorists for both Fatah and Hamas. This one genteelly organizes academic boycotts of Israel as well as BDS...

says no problem cooperating with Israel if it saves millions of lives, but says Arabs and Palestinians should not use coronavirus as excuse to normalize ties.
Posted by: trailing wife || 04/07/2020 01:25 || Comments || Link || E-Mail|| [208 views] Top|| File under: PLO
Science & Technology
Russian space agency says Trump paving way to seize other planets
[Ynet] The Russian space agency, Roscosmos, accused Donald Trump on Tuesday of creating a basis to take over other planets by signing an executive order outlining U.S. policy on commercial mining in space.

The executive order, which Roscosmos said damaged the scope for international cooperation in space, was signed on Monday.

Posted by: g(r)omgoru || 04/07/2020 10:27 || Comments || Link || E-Mail|| [129 views] Top|| File under:
Boeing will repeat test flight of its astronaut capsule before flying with crew
[Orlando Sentinel] After a failed December test flight of its astronaut capsule revealed multiple deep-seated problems within Boeing's testing procedures, the company has decided to repeat the test before putting astronauts on board.


That puts SpaceX, the other private company building an astronaut-rated spacecraft for NASA, on a clear track to become the first to launch American astronauts from U.S. soil since 2011. SpaceX is scheduled to perform its crewed test mission as early as next month.

Boeing's second unpiloted dress rehearsal may not come until later this year.

The decision to repeat the test came following an independent review that issued 61 corrective actions to both Boeing and NASA after the Dec. 20 test flight ended prematurely and revealed multiple flaws within Boeing's system and NASA's oversight.

Boeing then proposed to NASA that it re-do its test, a proposition NASA announced Monday evening it had accepted. The company had the option to propose moving ahead with a mission carrying crew.

"The second uncrewed flight does not relieve Boeing from completing all the actions determined from the joint NASA/Boeing independent review team," NASA said in a statement. "NASA still intends to conduct the needed oversight to make sure those corrective actions are taken."
Posted by: M. Murcek || 04/07/2020 08:49 || Comments || Link || E-Mail|| [68 views] Top|| File under:
Science
A nice executive order - read it!
[WhiteHouse.gov] Americans should have the right to engage in commercial exploration, recovery, and use of resources in outer space, consistent with applicable law. Outer space is a legally and physically unique domain of human activity, and the United States does not view it as a global commons. Accordingly, it shall be the policy of the United States to encourage international support for the public and private recovery and use of resources in outer space, consistent with applicable law.

[..]

Accordingly, the Secretary of State shall object to any attempt by any other state or international organization to treat the Moon Agreement as reflecting or otherwise expressing customary international law.



Posted by: 3dc || 04/07/2020 00:00 || Comments || Link || E-Mail|| [490 views] Top|| File under:
Who's in the News
48
[untagged]
6
Commies
5
Arab Spring
4
Sublime Porte
3
Taliban
3
Govt of Iran
3
Islamic State
2
Hezbollah
1
Govt of Syria
1
Boko Haram (ISIS)
1
Moslem Colonists
1
Narcos
1
PLO
1
Govt of Iran Proxies
1
Tablighi Jamaat
1
Govt of Sudan
1
Govt of Pakistan
Bookmark
E-Mail Me
The Classics
The O Club
Rantburg Store
The Bloids
The Never-ending Story
Thugburg
Gulf War I
The Way We Were
Bio
Merry-Go-Blog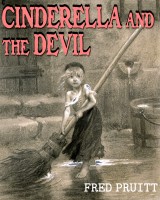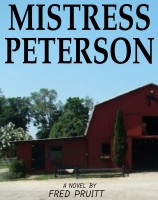 On Sale now!


A multi-volume chronology and reference guide set detailing three years of the Mexican Drug War between 2010 and 2012.

Rantburg.com and borderlandbeat.com correspondent and author Chris Covert presents his first non-fiction work detailing the drug and gang related violence in Mexico.

Chris gives us Mexican press dispatches of drug and gang war violence over three years, presented in a multi volume set intended to chronicle the death, violence and mayhem which has dominated Mexico for six years.
Click here for more information


Meet the Mods
In no particular order...


Steve White
Seafarious
Pappy
lotp
Scooter McGruder
john frum
tu3031
badanov
sherry
ryuge
GolfBravoUSMC
Bright Pebbles
trailing wife
Gloria
Fred
Besoeker
Glenmore
Frank G
3dc
Skidmark
Alaska Paul



Better than the average link...



Rantburg was assembled from recycled algorithms in the United States of America. No trees were destroyed in the production of this weblog. We did hurt some, though. Sorry.
3.238.107.166