-Lurid Crime Tales-
Man shot outside Bronx District Attorney's office after argument
[NYPOST] A man was shot and seriously injured just steps from the Bronx District Attorney's office on Tuesday afternoon, cops said.

The victim, whose identity wasn't released, was struck by a bullet around 1:30 p.m. on the corner of East 161st Street and Concourse Village West.

A street vendor on the corner, who declined to give her name, said the victim and another man were arguing when a gunshot rang out.

"Two guys were arguing on the street, young black guys, yelling at each other and jumping up and down," she said. "One guy yelled, 'I got a gun. I got a gun.' They were just arguing about nonsense."

That's when gunman shot the victim in the hip, she said.

"He

bravely ran away

and somebody else ran over and applied pressure" to the victim, the vendor said of the gunman.

The shot man was taken to NYC Health + Hospitals/Lincoln

at death's door

, an FDNY

front man

said.

The shooter was 5'10" and wearing an army vest, police said.


Posted by: Fred || 03/11/2020 00:00 || Comments || Link || E-Mail|| [336069 views] Top|| File under:
Harvey Weinstein suggested Jennifer Aniston 'should be killed' over sex assault claim
[PAGESIX] Harvey Weinstein suggested that Jennifer Aniston "should be killed" upon learning that the National Enquirer was planning to report he sexually assaulted her, court papers revealed Tuesday.

On Oct. 31, 2017, amid the barrage of #MeToo allegations against the disgraced movie mogul, Weinstein's spokeswoman forwarded him an email from the Enquirer, the records show.

"Not sure if you saw this one. Jennifer Aniston," wrote Sallie Hofmeister, a senior executive at the powerhouse Sitrick public relations company.

In its email, the Enquirer said that "Jennifer confided to a friend that during the production of the 2005 movie 'Derailed' Weinstein sexually assaulted her by pressing up against her back in [sic] grabbing her buttocks."

The Enquirer also said, "Through the years he would frequently stare at her cleavage/breast and move his mouth around making Jennifer uncomfortable."
Posted by: Fred || 03/11/2020 00:00 || Comments || Link || E-Mail|| [336086 views] Top|| File under:
US deploys National Guard to contain COVID-19 'hot zone' in New York suburb
[Channel News Asia] WASHINGTON: The United States has deployed the National Guard for the first time during the novel coronavirus crisis to help contain the spread of the disease from an infection-hit suburb.

New York Governor Andrew Cuomo on Tuesday (Mar 10) deployed National Guard troops to contain a COVID-19 "hot zone" in New Rochelle, a suburb in New York.

A one-mile radius "containment zone" will be set up around New Rochelle, and all facilities in the zone that hold large gatherings, such as schools and temples, will be closed for two weeks beginning Thursday.

"We're also going to use the National Guard in the containment area to deliver food to homes, to help with the cleaning of public spaces," Cuomo said.

There have been 173 confirmed cases in New York state, including 108 in Westchester County, home to New Rochelle where the majority of infections have been detected.
Posted by: Besoeker || 03/11/2020 09:56 || Comments || Link || E-Mail|| [336078 views] Top|| File under:
How the coronavirus compares to SARS, swine flu, Zika, and other epidemics
[Bus Insider] The novel coronavirus outbreak has raised concerns across the globe, with more than 113,000 confirmed cases worldwide.

But to some, the coronavirus outbreak is reminiscent of epidemics that have caused a panic in recent memory, including SARS, MERS, the Zika virus, and swine flu.

So how exactly does the coronavirus stack up to those epidemics?

For one, we know that the coronavirus outbreak is not as deadly as the SARS epidemic of 2003, which killed around 10% of the 8,098 confirmed cases of the respiratory illness.

And it's far less deadly than Middle East respiratory syndrome, or MERS, which has killed around 34% of the roughly 2,500 confirmed cases since it was first reported in 2012 in Saudi Arabia.

However, both of those illnesses were far more contained than COVID-19, the disease caused by the new coronavirus. There have been more than 113,000 confirmed cases of the coronavirus, and it has a mortality rate of 3.4%, according to the latest data.

"It has been more widespread than SARS and MERS. More people are getting infected" Aria Bendix, a senior science reporter for Business Insider said. "But less of those people who are getting infected are actually dying from it."
Posted by: Besoeker || 03/11/2020 09:43 || Comments || Link || E-Mail|| [336064 views] Top|| File under:
US states race to contain coronavirus as cases near 1,000
[AP] As coronavirus cases crop up across the United States, some governors and other leaders are scrambling to slow its spread, banning large public gatherings, enforcing quarantines and calling National Guard troops.

With new deaths reported and the number of confirmed U.S. cases closing in on 1,000, lawmakers and health officials set up containment zones and quarantine areas and sought to limit contact with those who might be infected.

In Washington state, the governor was expected to ban gatherings of more than 250 people in virtually the entire Seattle metro area, home to some 4 million people. Schools and houses of worship were shuttered in a New York City suburb where a cluster of cases could be the largest in the nation, and the governor sent National Guard troops to help clean public spaces and deliver food.

The moves came as the battle to stop the virus from spreading intensified. More schools and universities, including UCLA, Yale and Stanford, have announced plans to send students home and move classes online.

The virus has infected more than 800 people in the U.S. and killed at least 30, with one state after another recording its first infections in quick succession.

For most people, the virus causes only mild or moderate symptoms such as fever and cough. For some, especially the elderly and people with existing health problems, it can cause more severe illness, including pneumonia. Most people recover in a matter of weeks, as has happened with three-quarters of those infected in China.

For those in the middle of a quarantine, it's an anxious time waiting for the threat to pass.
Posted by: Besoeker || 03/11/2020 01:58 || Comments || Link || E-Mail|| [336087 views] Top|| File under:
Gridiron Dinner, an annual D.C. tradition, canceled over coronavirus concerns
[Politico] The Gridiron Club & Foundation announced Tuesday it has canceled its annual dinner, making it one of many notable events to be scrapped in the face of a growing coronavirus outbreak across the globe.

"I'm sorry to have to announce that the Gridiron Club & Foundation is canceling its 135th anniversary dinner this coming Saturday," the group's president, Craig Gilbert, said in an email to club members.

The Milwaukee Journal Sentinel and USA Today network journalist told POLITICO that while no one had asked that the dinner be canceled, those discussions began in recent days in light of a rapidly shifting public health landscape and questions and concerns raised by club members.

"We've had the dinner in wartime, we've had it amid civil strife, we've had it amidst all kinds of upheaval and turmoil," he said. "But this was a different case because it just raised health issues, you know, issues of public health. And we didn't want to put people at risk."

The yearly gathering of politicians, the media and Washington's elite, which features satirical skits skewering top officials and self-deprecating humor, has long been a tradition in the nation's capital.
Posted by: Besoeker || 03/11/2020 01:46 || Comments || Link || E-Mail|| [336071 views] Top|| File under:
Coronavirus Update: New Jersey's first death confirmed
[NYPOST] New Jersey logged its first coronavirus death, Gov. Phil Murphy announced, according to news reports.

The governor said the victim was a man in his 60s from Bergen County who had a history of traveling between New Jersey and New York, and was admitted to Hackensack University Medical Center on March 6, WPIX reported.

"We are sad to report the first death in a case of COVID-19 in New Jersey," Murphy said in a statement. "Our prayers are with the family during this difficult time. We remain vigilant to doing all we can ‐ across all levels of government ‐ to protect the people of New Jersey."

The man's death is the Northeastern US's first from the epidemic ‐ and brings the number of coronavirus deaths in the nation to 27, US News & World Report said Tuesday.
CDC head: Public labs need more staff, equipment to handle coronavirus surge

[NYPOST] The director of the Centers for Disease Control and Prevention told lawmakers Tuesday there's not enough staff and equipment in state and local labs — as he revealed that around 4,900 Americans have been tested for coronavirus through public labs.

"The truth is we've not invested, we've underinvested in the public health labs," Dr. Robert Redfield told lawmakers on Capitol Hill, CNN reported.

His comments came Tuesday during a House Appropriations Committee hearing to approve the agency's 2021 budget.

Redfield added that there's no "surge capacity" in local labs, as the number of coronavirus cases in the country climbed past 700.

"There's not enough equipment, there's not enough people, there's not enough internal capacity, there's no surge capacity," Redfield said.

Redfield said 4,856 people had been tested for the virus as of Monday in public labs, but that figure doesn't include tests completed by clinical or private labs.
Seattle nursing home at center of coronavirus outbreak doesn't have testing kits
[NYPOST]
The Seattle nursing home that became the US epicenter of the coronavirus outbreak doesn't have the kits it needs to test 65 employees with symptoms of the deadly bug, a

front man

for the facility said.

Those staff members ‐ representing more than a third of the Life Care Center's 180 employees ‐ are out sick with coronavirus-type symptoms while a federal strike team of doctors and nurses is tending to the 53 patients remaining in the center.

Thirteen of the 27 known coronavirus deaths in the US are connected to the facility in the Seattle suburb of Kirkland.

"We would like more kits to test employees," Life Care Center

front man

Tim Killian told

news hound

s Monday, adding that he did not know why the nursing home is lacking the kits. "We've been asking the various government agencies that have been supplying us with test kits."

Twenty-six of 120 patients living at the center as of Feb. 19 have since died ‐ with 13 of the 15 autopsies already conducted confirming coronavirus as the cause, Life Care officials said Monday.
Coronavirus hospital ward staffed by robots opens in Wuhan to protect medics

[NYPOST] A coronavirus hospital ward staffed by robots to protect medics from the deadly bug has opened in Wuhan.

The program, launched on Saturday at the Wuchang field hospital, will see the 5G-powered bots carry out tasks including taking patients' temperature, delivering meals, and disinfecting the facility. It will also enable doctors read patients' vitals remotely, reducing their exposure to the virus.

Over 3,000 medics have been infected across the Hubei Province since the coronavirus first began in capital Wuhan in mid-December. The virus, which has been traced to a food market in the city, has now infected more than 80,000 people in mainland China and more than 113,000 worldwide.

The Chinese government has faced criticism for initially trying to cover up the virus, but later locked down more than ten cities and built numerous quarantine facilities as part of efforts to contain it. The project at Wuchang hospital resulted from a collaboration between Hubei officials and the Chinese Academy of Sciences.

New research finds coronavirus symptoms take five days to appear

[IsraelTimes] New research finds that coronavirus symptoms take an average of five days to develop in those who have contracted the disease. The study was published in the Annals of Internal Medicine by Justin Lessler, an associate professor of epidemiology at the Johns Hopkins Bloomberg School of Public Health,

The research also finds that if an individual has not gotten sick 12 days after making contact with someone who has the virus, it is safe to assume that he or she did not contract it. The study therefore concludes that the 14-day quarantine rule being broadly instituted in Israel is a wise tactic.

Utah hospital installs purified air medical tents outside to screen patients for coronavirus without risking spread of deadly virus


Posted by: Fred || 03/11/2020 00:00 || Comments || Link || E-Mail|| [336073 views] Top|| File under:
-Land of the Free
Forget Kraft Singles: North American cheesemaking is thriving
Crap Singles isn't cheese....


[Spectator] 'What do ties matter, Jeeves, at a time like this?' Bertie Wooster was once heard to groan. Does cheese matter in a time of coronavirus, climate panic and tariff wars? These pressures can lead anyone to succumb temporarily to Sartresque nausea. Fortunately the gentleman's gentleman was at hand with a steadying dose of sanity: 'There is no time, sir, at which ties do not matter.'

And there is no time at which cheese does not matter. Cheese, with its long and glorious history, its capacity for soaring to the summit of refinement and sounding the bass-string of humility, its microbiological and gastronomical complexity, its connection to specific geographical locations, and its inextricability from culture and tradition, is a microcosm of civilization. And civilization always matters.

The Pilgrim Fathers, who took the precaution of packing a cow onto one of the first ships to follow the Mayflower, made cheese according to English recipes ‐ essentially variations on cheddar. But Quebecers claim to have invented the first specifically North American cheese in 1635 on the Île d'Orléans. It was poetically named Le Paillasson, the Doormat, owing to the reed mat on which it rested while drying above the woodstove. The reeds, gathered from a shoreline washed by salty water at high tide, lent it an inimitable flavor.

The Pilgrims' independence-loving descendants adopted cheese as a medium of exuberant self-expression. President Thomas Jefferson was presented with a wheel of the stuff, alleged to weigh in at 1,600lbs, with his motto impressed upon the rind: 'Rebellion to tyrants is obedience to God.' A similarly gigantic cheese was given to President Jackson, who, perhaps intimidated by the monster, assigned it a room in the White House where it resided, untouched, until his term was up. Mercifully for the incoming administration, Jackson threw a final cheese-tasting party at which the behemoth was demolished by Washingtonians armed with knives.

Some of this joie de vivre was lost with mass production, wartime rationing and the need to send vast shipments of cheddar to troops overseas. Milk collected in quantity had to be pasteurized ‐ killing the bouquet of the flavor-enhancing micro-organisms that were unique to each individual farm. Many artisan cheesemakers stopped producing (although Quebec's cheesewrights took new heart from the arrival of French Trappists who settled in Oka and laid the foundations for la belle province's flourishing cheese industry today). Blandness and uniformity conspired against North American cheese. With the advent of Kraft Singles, it looked like they'd won.

Uncle Sam, though temporarily stunned, wasn't down for the count. Artisan cheesemakers began popping up in the Seventies; today the American Cheese Society reports nearly a thousand of them. If the Land of the Free ever suffered from an inferiority complex about its cheese products, it need blush no longer. At the 2019 World Cheese Awards in Bergamo, Italy, an Oregon cheese, Rogue River Blue, creamed 3,803 other cheeses and won first place.


American wine and American cheese. Can't get much better.




Except for bourbon.
Posted by: DarthVader || 03/11/2020 00:00 || Comments || Link || E-Mail|| [336064 views] Top|| File under:
Britain
Coronavirus: UK Health minister Nadine Dorries tests positive
[BBC] Health minister and Conservative MP Nadine Dorries has been diagnosed with coronavirus.

Ms Dorries, the first MP to test positive, said she had taken all the advised precautions after finding out and has been self-isolating at home.

This comes as a sixth person died from the virus in the UK, which has a total of 382 cases.

The latest person to die was a man in his early 80s who had underlying health conditions.

The government will unveil its first Budget later, amid growing fears about the impact the outbreak will have on the UK economy.

Chancellor Rishi Sunak has pledged the NHS will get "whatever resources it needs" during the crisis, while he is also expected to unveil measures to boost the self-employed and small businesses who are left out of pocket.

Meanwhile, NHS England said it was scaling up its capacity for testing people for the infection, with the number of cases set to rise.

Posted by: Besoeker || 03/11/2020 01:24 || Comments || Link || E-Mail|| [336066 views] Top|| File under:
Economy
Trump Calms Markets With Proposed Tax Cut -- You Read It Here First
[PJ] - At 3 p.m. Tuesday US equity market indices were up nearly 4%, a modest improvement after yesterday's 7% crash, but still a significant stabilization. The market responded to President Trump's proposed economic stimulus to counteract the impact of coronavirus, centering on a payroll tax moratorium through to the election.

I'm taking a victory lap here: That is precisely what I proposed in a Feb. 27 column in this space:


To be effective, emergency measures must be big, dramatic, and immediate. Emergency tax reductions, including a temporary suspension of social insurance payments by individuals and businesses, are the ideal measure. Forty-four percent of Americans pay no income tax, but Social Security contributions comprise 12.4% of income, split between workers and employers. The US Congress should authorize emergency borrowing authority to make up the difference in the Social Security Fund.

And that's exactly what the president now proposes. Quoting CBS:

President Donald Trump on Monday said he will be meeting with Senate and House Republicans on Tuesday to discuss "a possible tax relief measure" to provide "a timely and effective response to the coronavirus."

"We are to be meeting with House Republicans, Mitch McConnell, and discussing a possible payroll tax cut or relief, substantial relief, very substantial relief," Trump said at a press briefing with coronavirus task force members.

The stock market's nearly 20% fall from its February peak (24% for the small-capitalization Russell 2000 Index, which reflects the domestic economy) warned of a mild recession in 2020. That's "mild" by economists' yardsticks. It's not a mild recession if it gets a Democrat elected in November.

Consumer spending was the only significant source of US growth during 2019, as investment and manufacturing shrank in response to the incipient trade war. The danger is that consumers will shun the shopping malls (foot traffic is down by almost 10% during the past week) and save rather than spend as a precaution. Until late February, all was going well. Strong economic data for the first two months of 2020, including an exceptionally large increase in February employment, indicated that the US economy was improving after the conclusion of a "Phase One" trade deal with China ‐ before the coronavirus problem emerged. But the economy is at serious risk.

Posted by: g(r)omgoru || 03/11/2020 11:38 || Comments || Link || E-Mail|| [336084 views] Top|| File under:
Home Front: Politix
Sanders, Biden campaigns cancel Cleveland rallies over coronavirus concerns
[Axios] en. Bernie Sanders' and Joe Biden's campaigns announced in separate statements Tuesday that their dueling rallies tonight in Cleveland will be canceled due to concerns about the spread of the coronavirus.

Why it matters: It's the first time rallies in the 2020 presidential primary will be canceled over coronavirus fears. Both campaigns said they would evaluate future events on a case by case basis.

The news follows warnings from Ohio Gov. Mike Dewine, who tweeted Tuesday: "Through the limiting of large events, our goal is to dramatically slow down the spread of COVID 19 and save lives. Now is the time to take action. ... The truth is that COVID 19 is dangerous. We can't ignore it. We can't wish it away. We have to call it as it is."

What they're saying:

"Out of concern for public health and safety, we are canceling tonight's rally in Cleveland. We are heeding the public warnings from Ohio state officials, who have communicated concerns about holding large, indoor events during the coronavirus outbreak. Sen. Sanders would like to express his regret to the thousands of Ohioans who had planned to attend the event tonight. All future Bernie 2020 events will be evaluated on a case by case basis."

‐ Sanders communications director Mike Casca

"In accordance with guidance from public officials and out of an abundance of caution, our rally in Cleveland, Ohio tonight is cancelled. We will continue to consult with public health officials and public health guidance and make announcements about future events. In the coming days. Vice President Biden thanks all of his supporters who wanted to be with us in Cleveland this. Additional details on where Vice President Biden will address the press tonight are forthcoming."
Posted by: Besoeker || 03/11/2020 01:33 || Comments || Link || E-Mail|| [336081 views] Top|| File under:
Dozens of Iranians die from methanol poisoning in attempt to fight coronavirus
[NYPOST] At least 44 people have died of methanol poisoning in Iran

...a theocratic Shiite state divided among the Medes, the Persians, and the (Arab) Elamites. Formerly a fairly civilized nation ruled by a Shah, it became a victim of Islamic revolution in 1979. The nation is today noted for spontaneously taking over other countries' embassies, maintaining whorehouses run by clergymen, involvement in international drug trafficking, and financing sock puppet militias to extend the regime's influence. The word Iran is a cognate form of Aryan, the abbreviation IRGC is a cognate form of Stürmabteilung (or SA), the term Supreme Guide is a cognate form of either Shah or Führer or maybe both, and they hate Jews Zionists Jews. Their economy is based on the production of oil and vitriol...
‐ mistakenly thinking that downing bootleg booze would ward off Covid-19, according to the state news agency.

Despite alcohol being banned in most of the Islamic Theocratic Republic, it is responsible for hundreds of patients being hospitalized because of fake rumors that it would save drinkers from the virus that has killed 291 and infected more than 8,000 there, the state news agency IRNA reported, according to Agence

La Belle France

-Presse (AFP).

The

corpse count

from alcohol poisoning in the province of Khuzestan reached 36 Tuesday ‐ double those killed by the coronavirus in that region, the report says.

The bootleg alcohol has killed seven more people in the northern region of Alborz and one in Kermanshah, western Iran.

Jundishapur medical university in Ahvaz, the capital of Khuzestan, has seen more than 200 people hospitalized for poisoning,

front man

Ali Ehsanpour told the state agency, according to AFP. The cases were caused by "rumors that drinking alcohol can be effective in treating coronavirus," Ehsanpour confirmed.

The unknown nature of the new coronavirus has sparked a series of wildly inaccurate rumors ‐ with many even initially thinking its name meant it was connected to Corona beer.



Posted by: Fred || 03/11/2020 00:00 || Comments || Link || E-Mail|| [336073 views] Top|| File under:
Who's in the News
40
[untagged]
4
Sublime Porte
4
Taliban
3
Hezbollah
3
Commies
3
Govt of Iran Proxies
3
Islamic State
2
Govt of Saudi Arabia
2
Moslem Colonists
2
Govt of Iran
2
Govt of Syria
1
Muslim Brotherhood
1
Houthis
1
Tin Hat Dictators, Presidents for Life, & Kleptocrats
1
al-Nusra
Bookmark
E-Mail Me
The Classics
The O Club
Rantburg Store
The Bloids
The Never-ending Story
Thugburg
Gulf War I
The Way We Were
Bio
Merry-Go-Blog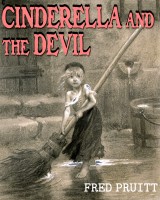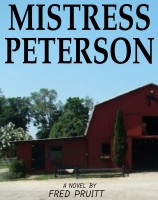 On Sale now!


A multi-volume chronology and reference guide set detailing three years of the Mexican Drug War between 2010 and 2012.

Rantburg.com and borderlandbeat.com correspondent and author Chris Covert presents his first non-fiction work detailing the drug and gang related violence in Mexico.

Chris gives us Mexican press dispatches of drug and gang war violence over three years, presented in a multi volume set intended to chronicle the death, violence and mayhem which has dominated Mexico for six years.
Click here for more information


Meet the Mods
In no particular order...


Steve White
Seafarious
tu3031
badanov
sherry
ryuge
GolfBravoUSMC
Bright Pebbles
trailing wife
Gloria
Fred
Besoeker
Glenmore
Frank G
3dc
Skidmark



Better than the average link...



Rantburg was assembled from recycled algorithms in the United States of America. No trees were destroyed in the production of this weblog. We did hurt some, though. Sorry.
34.204.181.91

Help keep the Burg running! Paypal: